Melt in the mouth texture Panna Cotta using Indian Blackberry (jamun) flavored with Coconut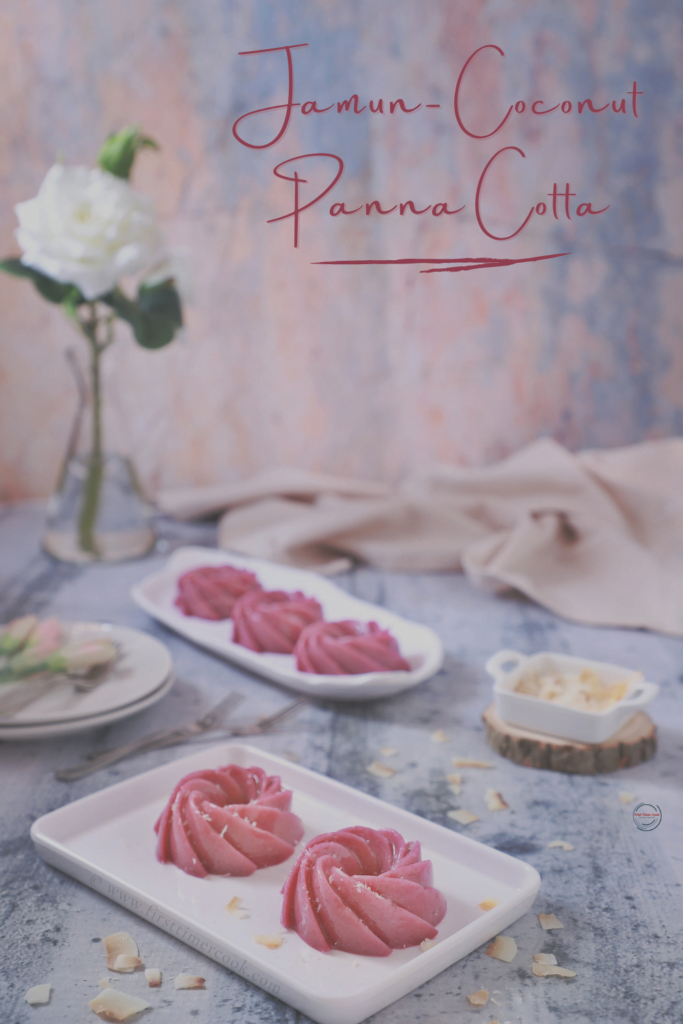 Jamun (indian blackberry) !
Referred to as the 'Fruit of Gods' in India, this purple olive-like fruit becomes widely available towards the end of summers. Jamu, Jamu koli, java plum, or Indian blackberry are not only nutritious and refreshing but are also effective in combating the sun's heat and a number of health problems. Popular for its sweet and slightly sour flavor, and that soft & fleshy consistency, jamuns are a pure delight for everyone, especially considering the fact that they're a rich source of proteins, vitamins, antioxidants, flavonoids, potassium, phosphorous, calcium, and lots more.
Do you also check for a purple patch on your tongue after eating a handful of jamuns ?
Well, Who doesn't? Who doesn't like gorging on sweet & sour jamus on a parched summer day?
There is a belief that if you eat enough jamuns in the summer, you will be healthy for the rest of the year and have enough immunity to combat winter flu. And yes, I believe this one. I do grab plenty of these fruits either as it is or just sprinkling some salt over these or prepare some dishes using these (check my INSTA feed how I have used this fruit in recent days)
Some Jamun based recipes from this blog :
So here is an Italian dessert- panna cotta using jamun flavored with coconut, hence Jamun Coconut Panna Cotta (VEGAN)
Do check another similar pannacotta recipe in a swirl shape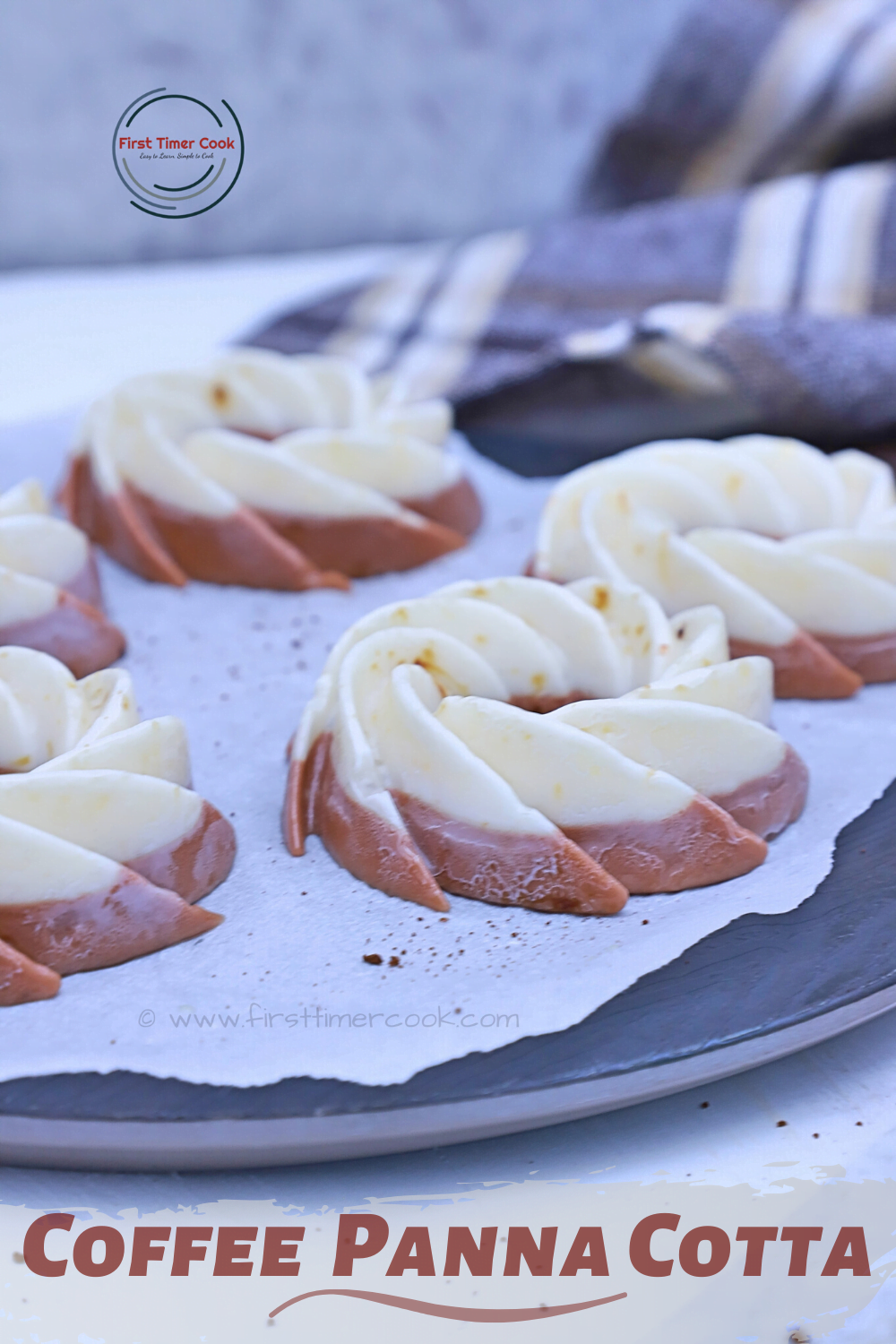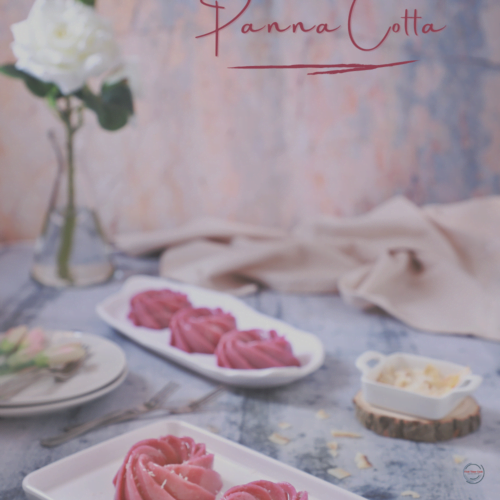 Jamun Coconut Panna Cotta (VEGAN)
Ingredients
2

cup

Jamun (indian blackberry)

1

cup

Coconut milk

3

tbsp

Sugar

1

tsp

Agar agar

2

tbsp

Water

Dessicated coconut

for sprinkling

Coconut chips

for garnishing
Instructions
First chop all the jamuns into small pieces and remove the seeds.

Make a fine puree in a blender and then strain the puree through a strainer to extract any solids.

Take this jamun puree in a pan.

Into that add sugar and mix well.

Turn on heat and allow to boil.

In the meantime, mix agar-agar with 2 tbsp water in a small bowl and allow to bloom.

Add coconut milk into and mix again.

When the jamun sugar mixture comes to a boil, then lower the heat and add the agar-agar and coconut mixture.

Stir well to avoid any lumps formation and then cook for 1-2 minutes more over low-medium heat, stirring in between.

Then turn off heat and allow the mixture to cool down a bit.

Meanwhile grease the serving glass / molds (i have used swirl pans here).

Pour the mixture onto it and then keep aside to cool down completely.

Once cooled, refrigerate the molds overnight or atleast for 2-3 hours to set.

Finally just unmold the jamun coconut panna cotta over serving platter simply. If it is not coming out easily, then just place the molds in warm water for few seconds and then unmold. If using glass, then one can serve as it is or unmolding also.

After unmolding, sprinkle some desscicated coconut or coconut chips and immediately serve !
Notes
Coconut milk can be homemade or store-bought. Do check my homemade coconut milk recipe.
It is recommended to stir well after adding agar-agar mixture, else there is a chance of lumps formation.
Instead of regular sugar, coconut sugar can be used.
Coconut chips are optional.
You may also follow me on  

Facebook

, 

Pinteres

t, 

Twitter

, 

Instagram

 

and can subscribe for free to get new recipes directly into your inbox 😊
PIN to read later :