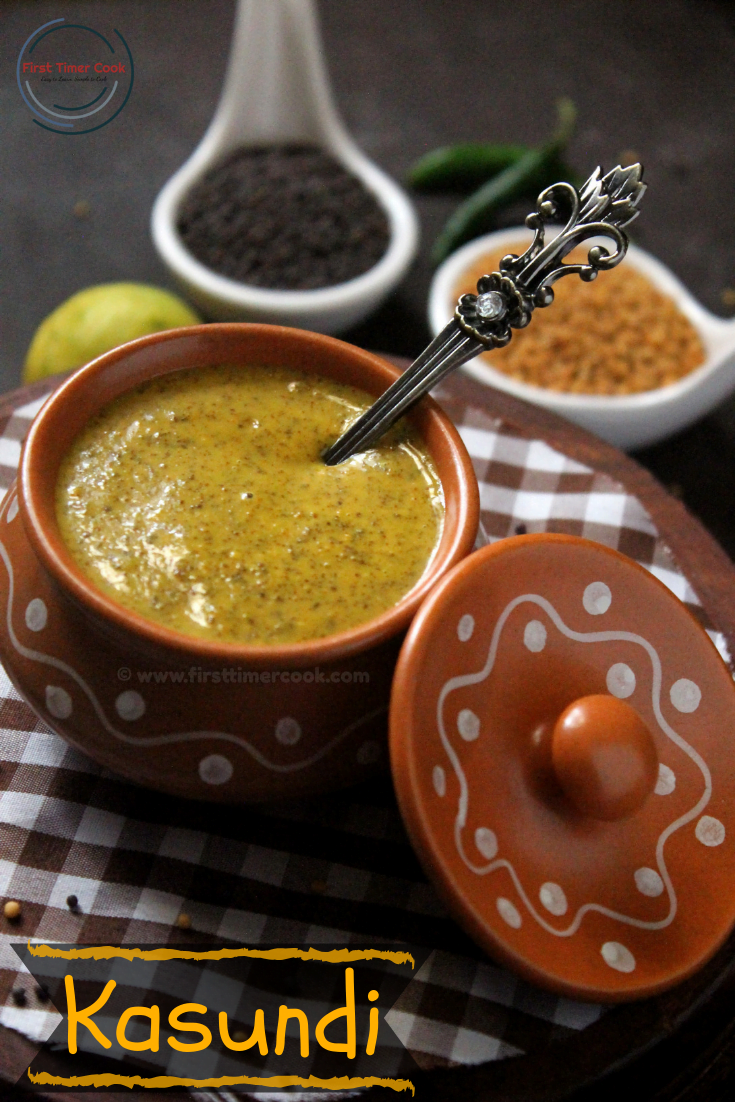 Mustard seeds / Sarso (in Hindi) / Sorisa (in Odia) are a rich source of essential oils, minerals and vitamins. In general, three main varieties of mustard are grown worldwide for use which are black, brown and yellow (white) in color. White / yellow mustard seeds are milder than other two varieties. Particularly in Bengali cuisine, there is a much popular condiment named as Kasundi which has the main ingredients as black mustard seeds and yellow mustard seeds. Although kasundi is widely available condiment in the supermarkets these days, but this Indian mustard sauce can be easily made at home without much efforts.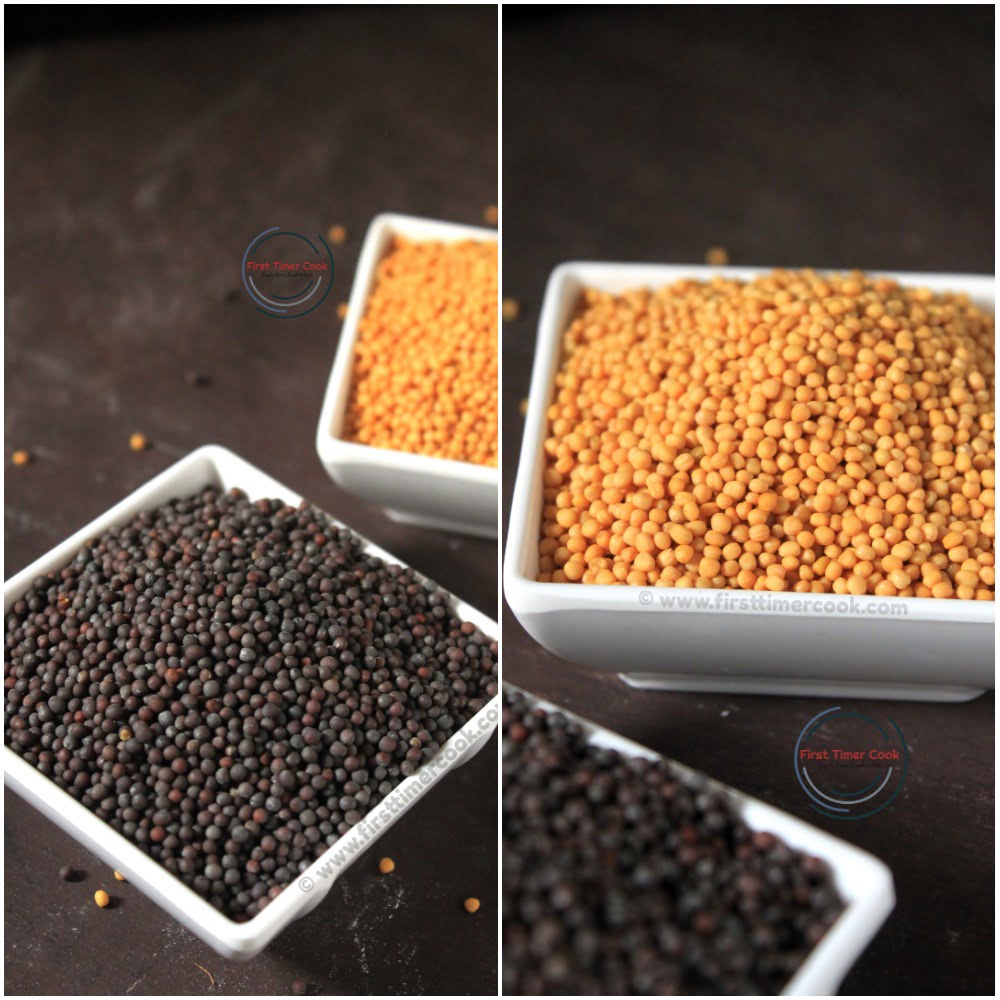 Well, this month for the 'Recipe Swap Challenge', I have paired up with Poonam from 'Annapurna'. Her blog is filled with loads of delicious recipes, particularly a variety of Maharashtrian dishes. While browsing through her blog, I have come across the recipe of Kasundi. As I love that condiment and often I make at my place, but my blog has not that recipe post yet. So I picked that one and made a little change since I love the coriander flavor in my kasundi, so added coriander powder.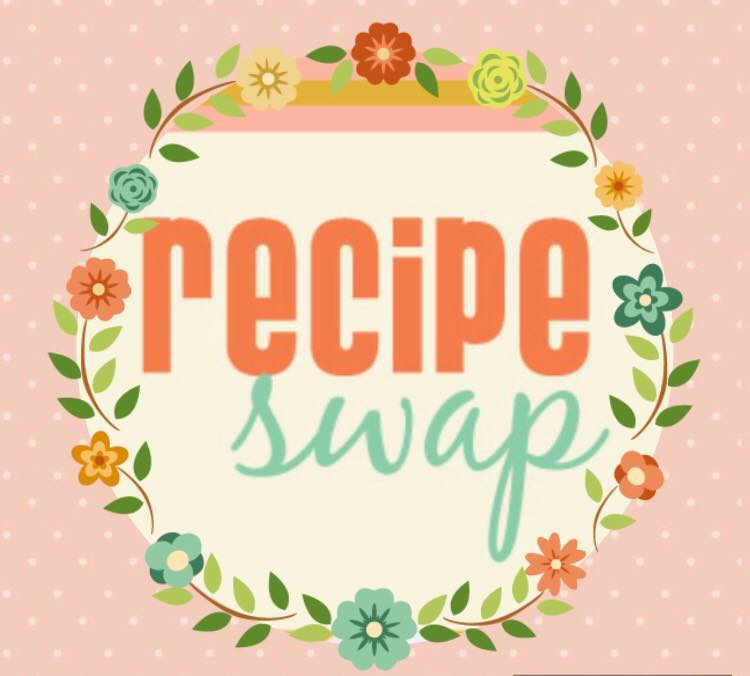 The bengali condiment, Kasundi can be prepared using mango which is the authentic one as Aam Kasundi. Also some adds tomatoes to make tomato kasundi. These varieties I will upload in some separate posts soon. This version is so simple and quick as well. No need of any fermentation is required here. The vinegar and lemon play the role of sour factor here.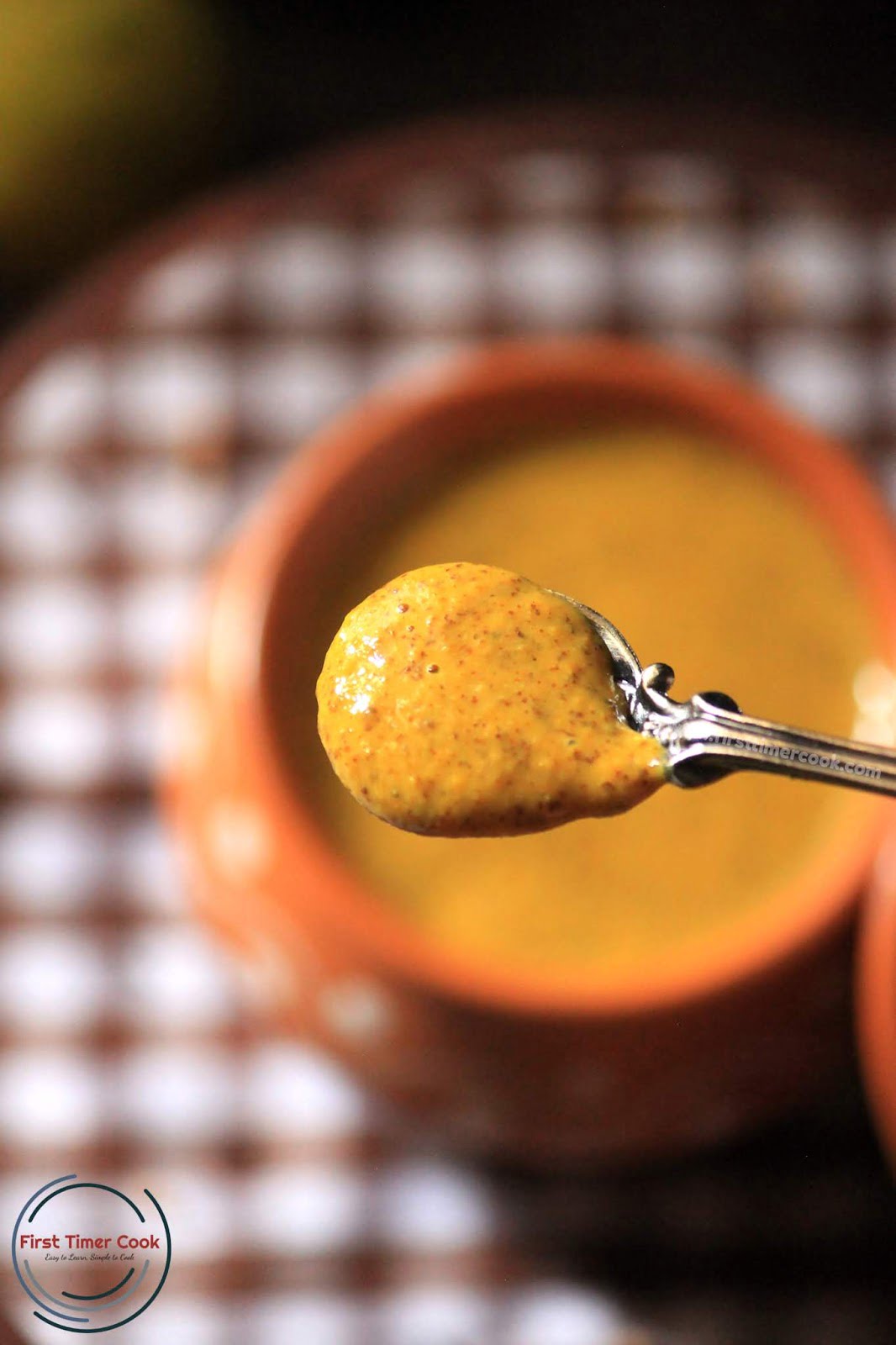 Within few minutes the condiment can be prepared without using any cooking method, means its a no-cook recipe. Also i have not used any garlic here (without onion-garlic version), still if you want then the garlic cloves (1-2 no.) can be added while grinding the mustard seeds. This goes very well with particularly deep fried snacks as a dip, also can be used as spread in sandwiches, pizzas, burgers and even as salad dressings. So lets go in details.

Recipe Card for 'Kasundi | Indian Mustard Sauce' :
Black mustard, Yellow mustard, Mustard sauce, No-onion-no-garlic version
Condiment, relish, Mustard
Bengali
Author: SasmitaPin it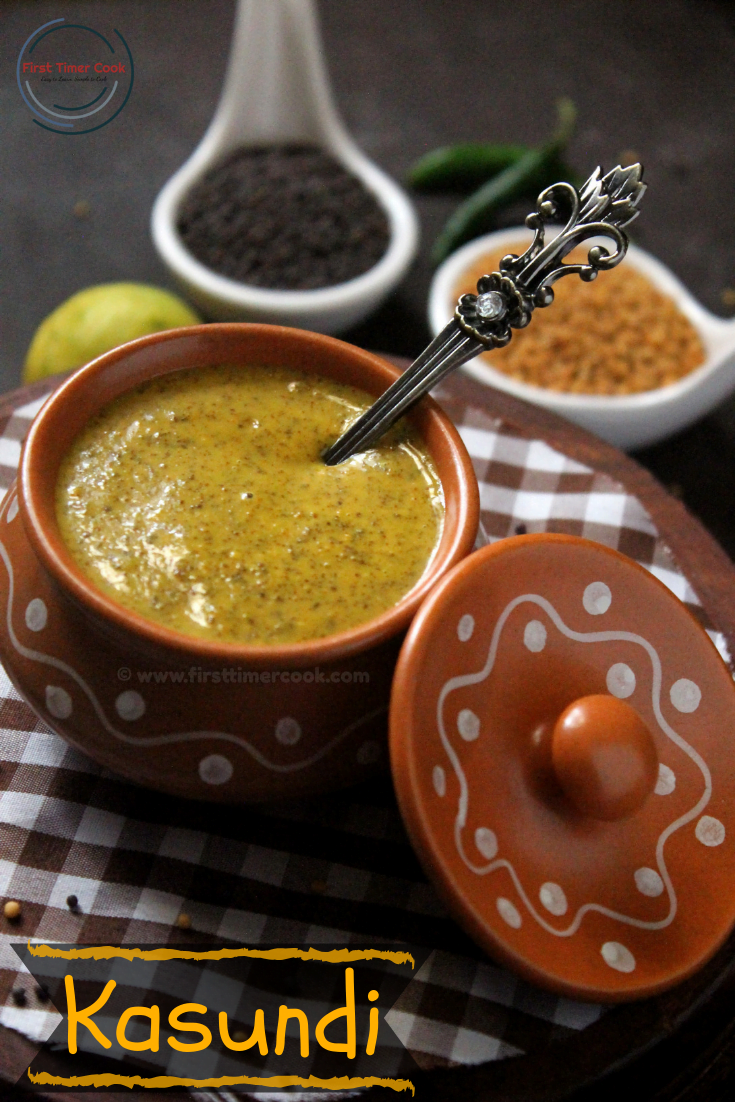 Kasundi / Indian Mustard Sauce
a beautifully pungent, sharp and colorful condiment using black and yellow mustard seeds.
prep time: 10 minscook time:total time: 10 mins
ingredients:
Black mustard seed 1/2 cup
Yellow mustard seed 1/2 cup
Coriander powder 1 tbsp
Turmeric powder 1/2 tbsp
Ginger (finely chopped) 1/2 tbsp
Green chili 2-3 no.
Lemon 2 no.
Sugar 1-2 tbsp
Vinegar 4-5 tbsp
Salt as needed
Water as needed
instructions
First wash and drain both varieties of mustard.
In a blender jar take both mustard, roughly chopped green chilies, chopped ginger, coriander powder, turmeric powder, sugar and salt.
Blend to make a coarse powder first with 2-3 pulses.
Then add 4-5 tbsp of water and again blend to make a paste of smooth texture.
Next add freshly squeezed lemon juice, vinegar and blend.
Transfer the sauce into a well sterilized glass jar and keep in refrigerator.
Serve along with snacks or even as a spread for sandwich / rolls !
NOTES:
By refrigerating, this kasundi / mustard sauce Indian style can be stored up to 1 month, but always keep in mind to use a neat and clean spoon to take out the sauce for serving.
Garlic is not used here as this time I have preferred to make a no-onion-no-garlic version of sauce. If you want, then the garlic cloves can be added while blending the mustard seeds which gives a lovely flavor to the sauce as well.
If yellow mustard is not available, then just double the amount of black mustard seeds. The color of the sauce will be a slight darker then.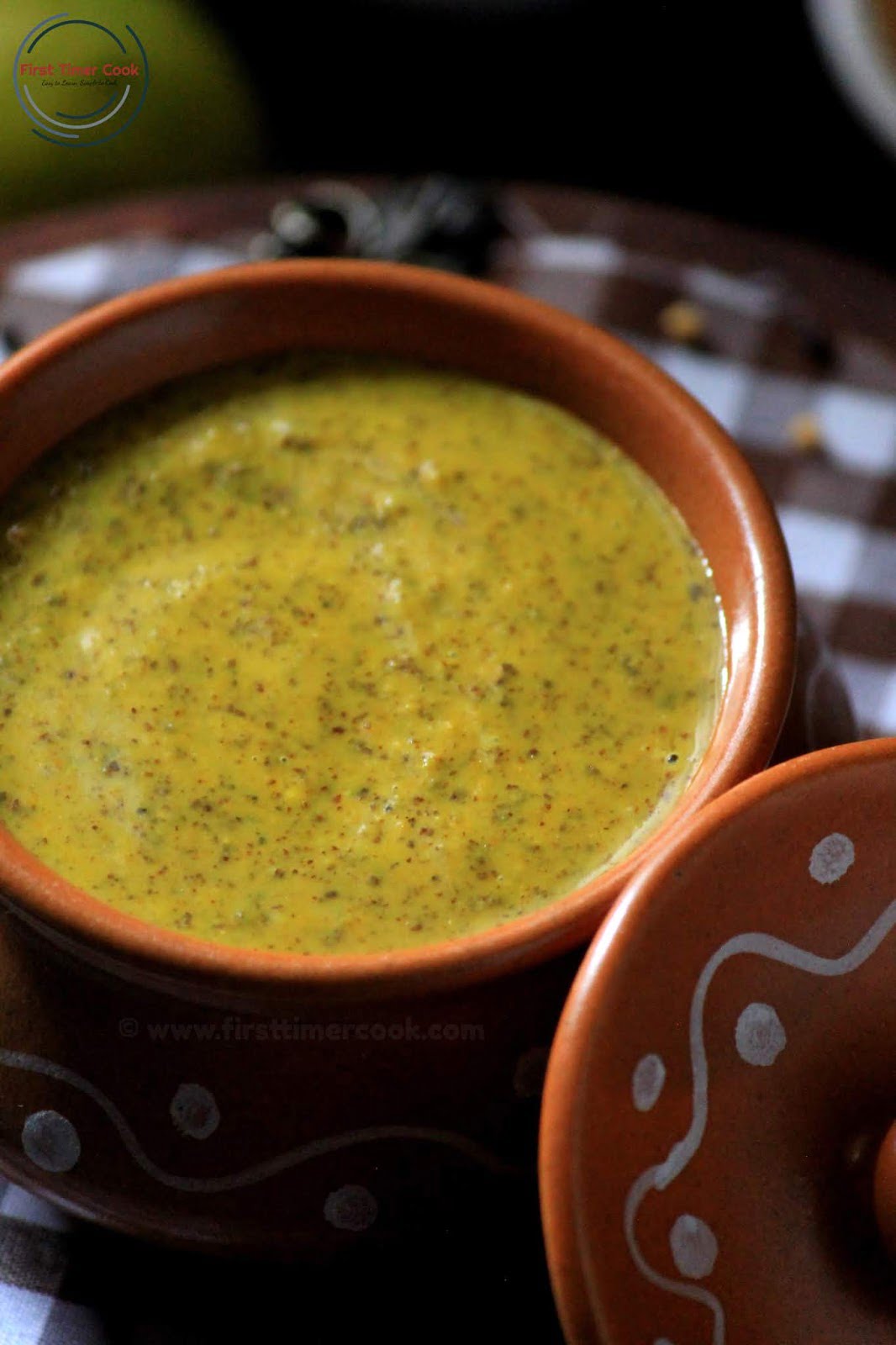 If you tried my recipe and enjoyed fully, then please share some pictures of your creation with me. Also give your valuable feedback either in the comment box below or tag me as

#firsttimercook

on Instagram. You may also follow me on

Facebook
,

Pinteres

t, Twitter

,

Google+

,

Instagram

and can subscribe for free to get new recipes directly into your inbox 😊


PIN for later :