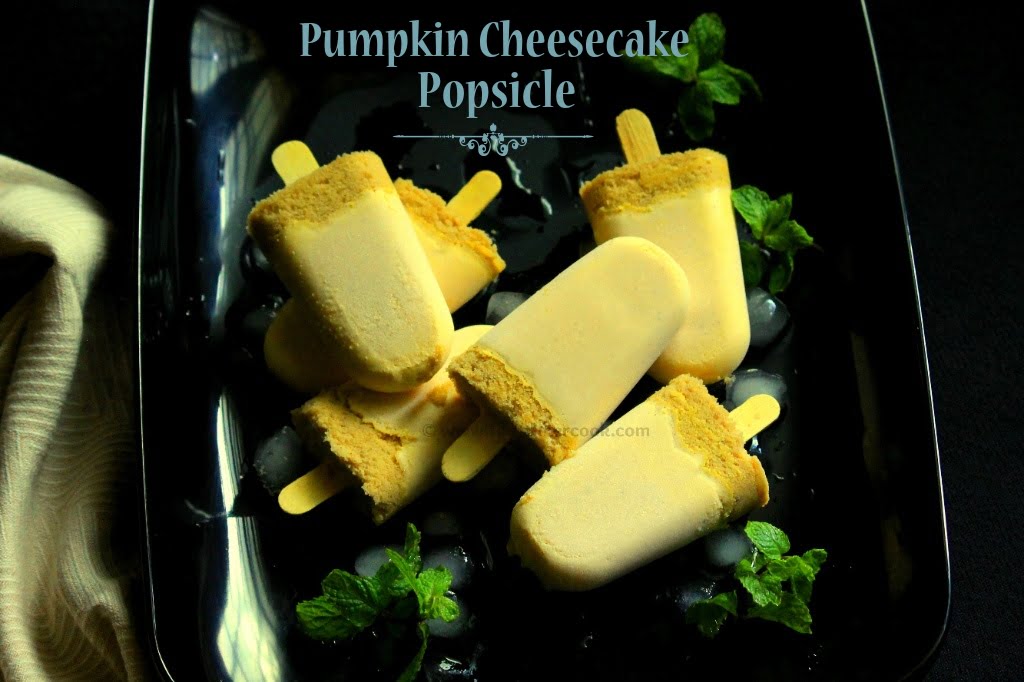 No bake cheesecakes are always so easy and always come out phenomenal. But how about a cheesecake popsicle ?, yes heard right. I am talking about a popsicle which is prepared from cheesecake. In this post, I have come up with 'pumpkin cheesecake popsicle'. The name itself get juices flowing in your mouth and this dish has a heavenly experience in every bite. These are so much aromatic, flavorful and delicious dish and have no added eggs, that means purely eggless and also no need of baking. Just whip everything quickly, pour into molds and then freeze.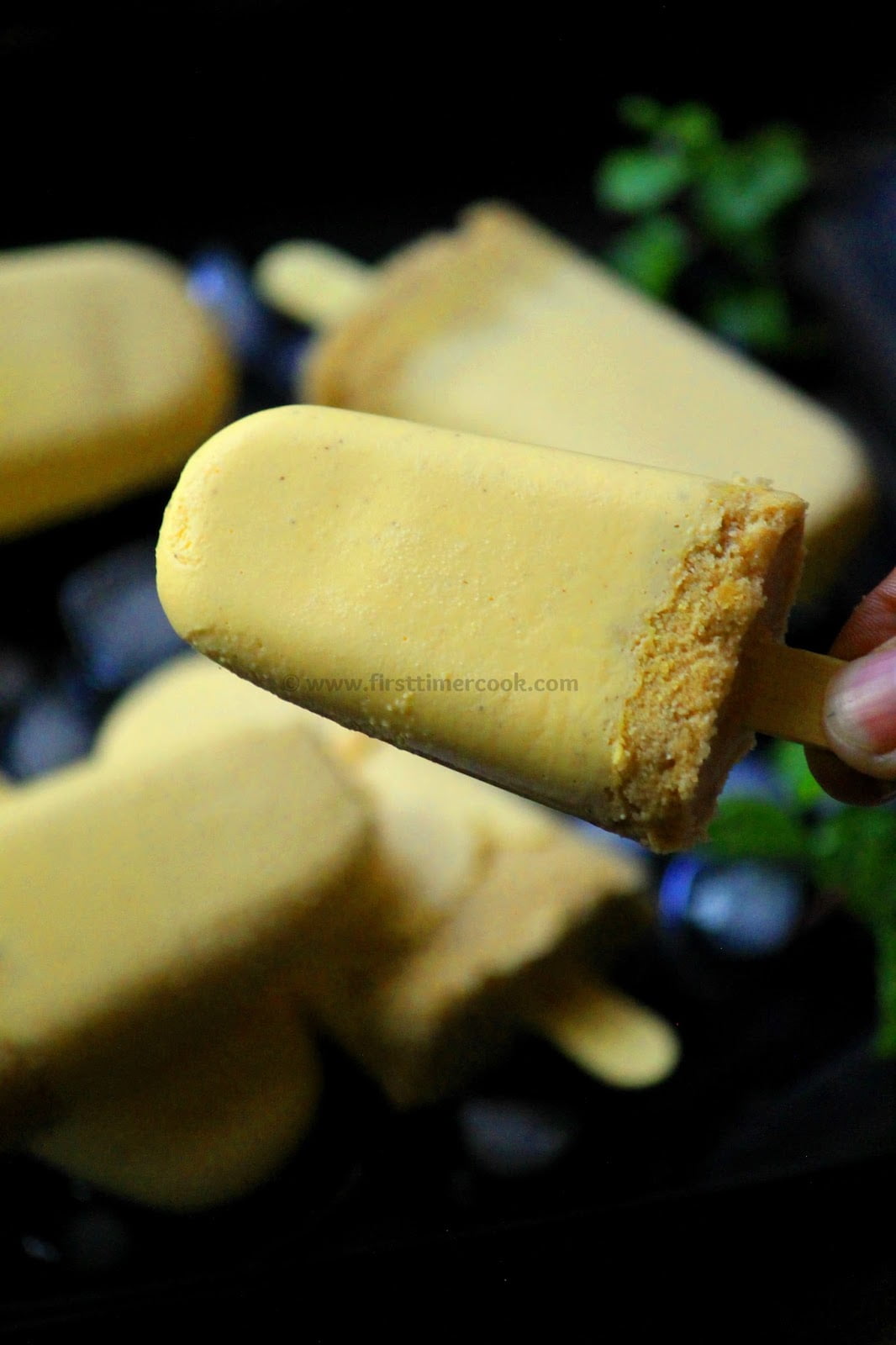 These cheesecake popsicles are basically frozen cheesecake batter. Thecheesecake is filled with the perfect amount of pumpkin and spice. When pumpkin cheesecake popsicle is cooked perfectly it can turn into a dish beyond excellence. It is a recipe of delight which no one can resist. Pumpkin cheesecake popsicle is one of the representative dishes of world which you can serve in any special occasions. This quick and easy recipe requires only 10 minute for the preparation with just a few ingredients. So lets go in details as mentioned below.
Preparation Time : 10 mins | Cooking Time : 0 mins
Ingredients :
| | |
| --- | --- |
| Ingredients | Measurements |
| Cream cheese | 200 gm |
| Sour cream | ¼ cup |
| Powdered sugar | ½ cup |
| Milk | 1/3 cup |
| Pumpkin puree | ½ cup |
| Digestive biscuit / graham crackers | 6 piece |
| Butter (melted) | 2 tbsp |
| Vanilla essence | ½ tsp |
| Cinnamon powder | ¾ tsp |

​
Method :
Take cream cheese, cream, powdered sugar, milk, pumpkin puree, vanilla essence, cinnamon powder in a mixing bowl. Mix everything until well combined.
Pour the mixture into popsicle molds, leaving about 1 inch of the top empty where the crust will be filled.
Tap the molds to remove any air bubbles and keep aside.
Next grind all biscuits to a fine powder. Take out to a bowl and add the melted butter.
Mix well so that the texture of the mixture resembles wet sand.
Put this biscuit mixture on top empty part of the popsicle mold, evenly press down gently using fingertip and put again some biscuit mixture till the top 1 inch of the mold covers by the crust.
Insert popsicle sticks at center top of the mold.
Put in freezer for at least 3 hours or overnight and then serve !
Notes :
Prefer to use cream cheese at room temperature.
PIN For Later