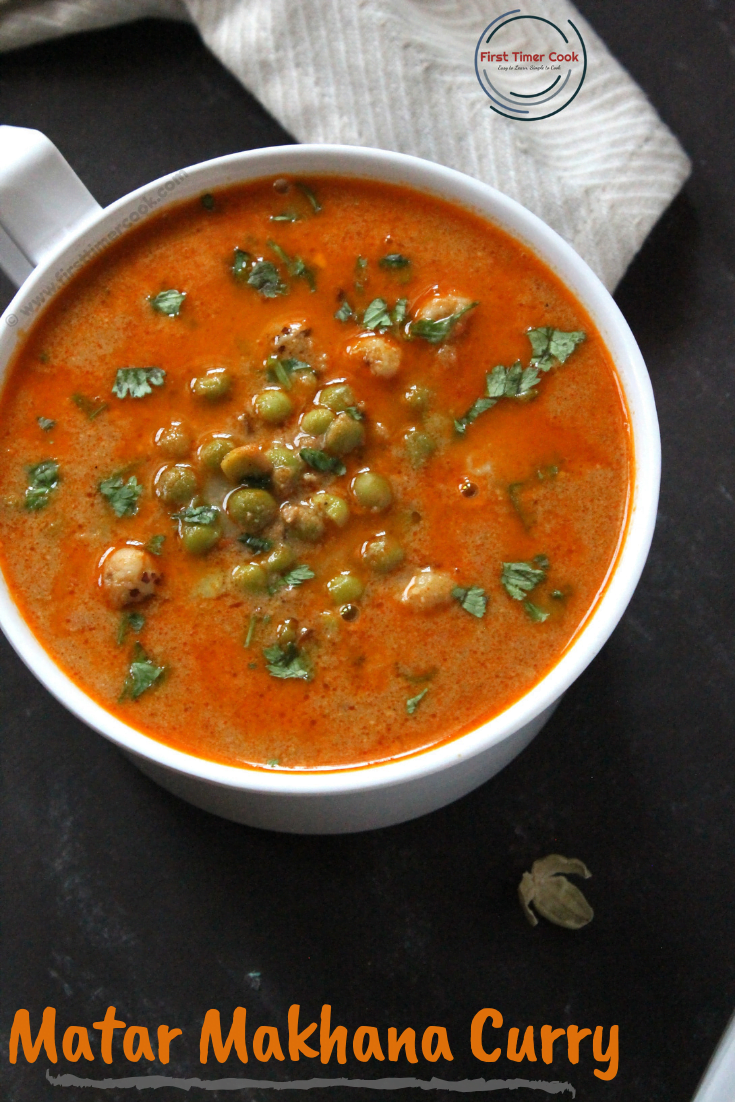 Green peas / hara matar is always available in my pantry whether the season for the green peas (winter season) is there or not. Either in frozen or in fresh form, I love to have these green beauties at my place. Since for current month the event 'A to Z Recipe Challenge' has come up with the alphabet G. That means, there must be a recipe post having the main ingredient name starting with alphabet G. So I opted G for Green Peas and have prepared a dish as 'Green Peas Foxnut Curry' or 'Matar Makhana Curry'.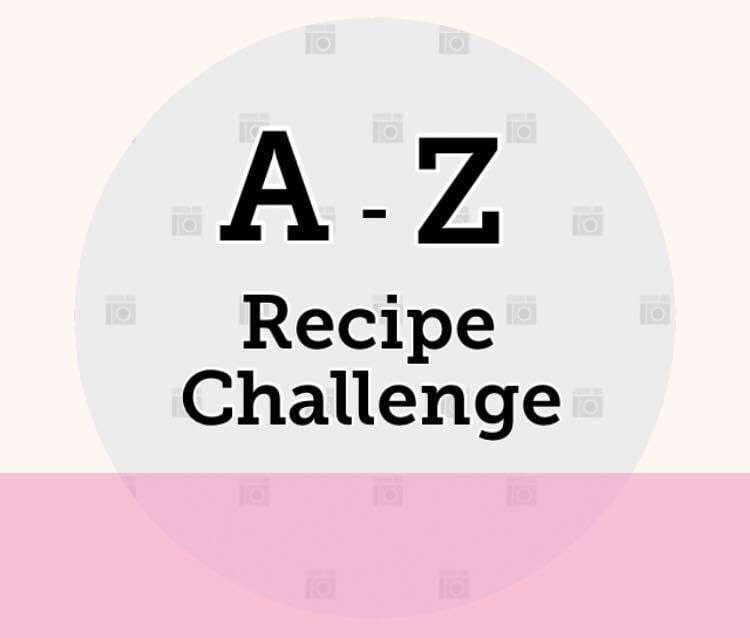 This is a creamy and mild flavored curry basically having the main ingredient as green peas and fox nuts (makhana). The base of the curry is variable one. One may use onion-garlic, one may not. The creaminess can be come from the cream or curd or cashews / almonds. Well I have prepared the curry in no-onion-no-garlic version.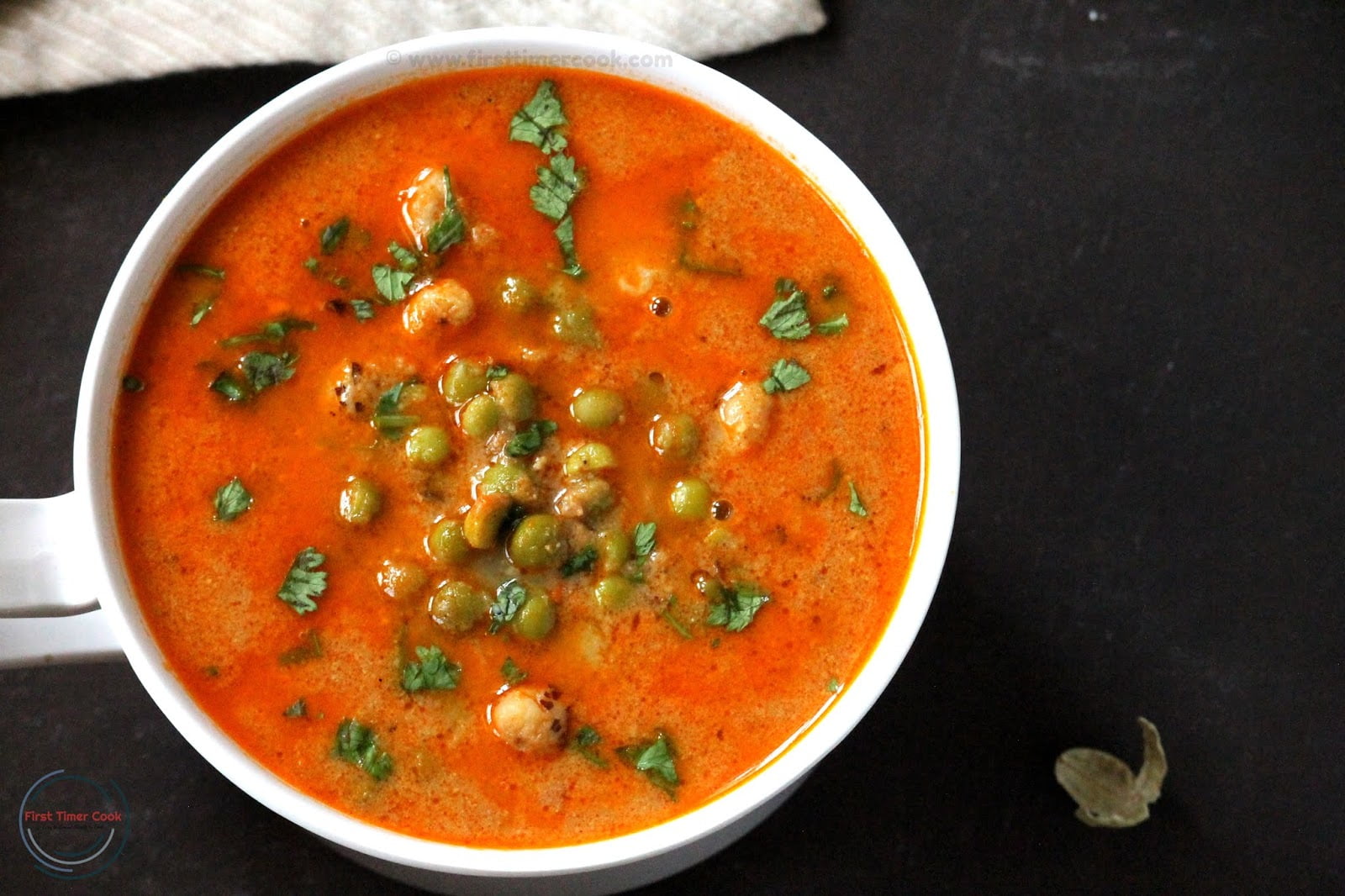 Also the curry has the perfect creaminess due to the addition of some cashew paste which yields a mild sweet taste and smooth texture. First the makhana / fox-nuts are roasted in oil till brown. Then a gravy of tomato and cashew was prepared and the green peas (frozen / fresh) are allowed to cook in that gravy. After that the roasted makhanas are added to the curry. So the dish is very easy to prepare and quick as well.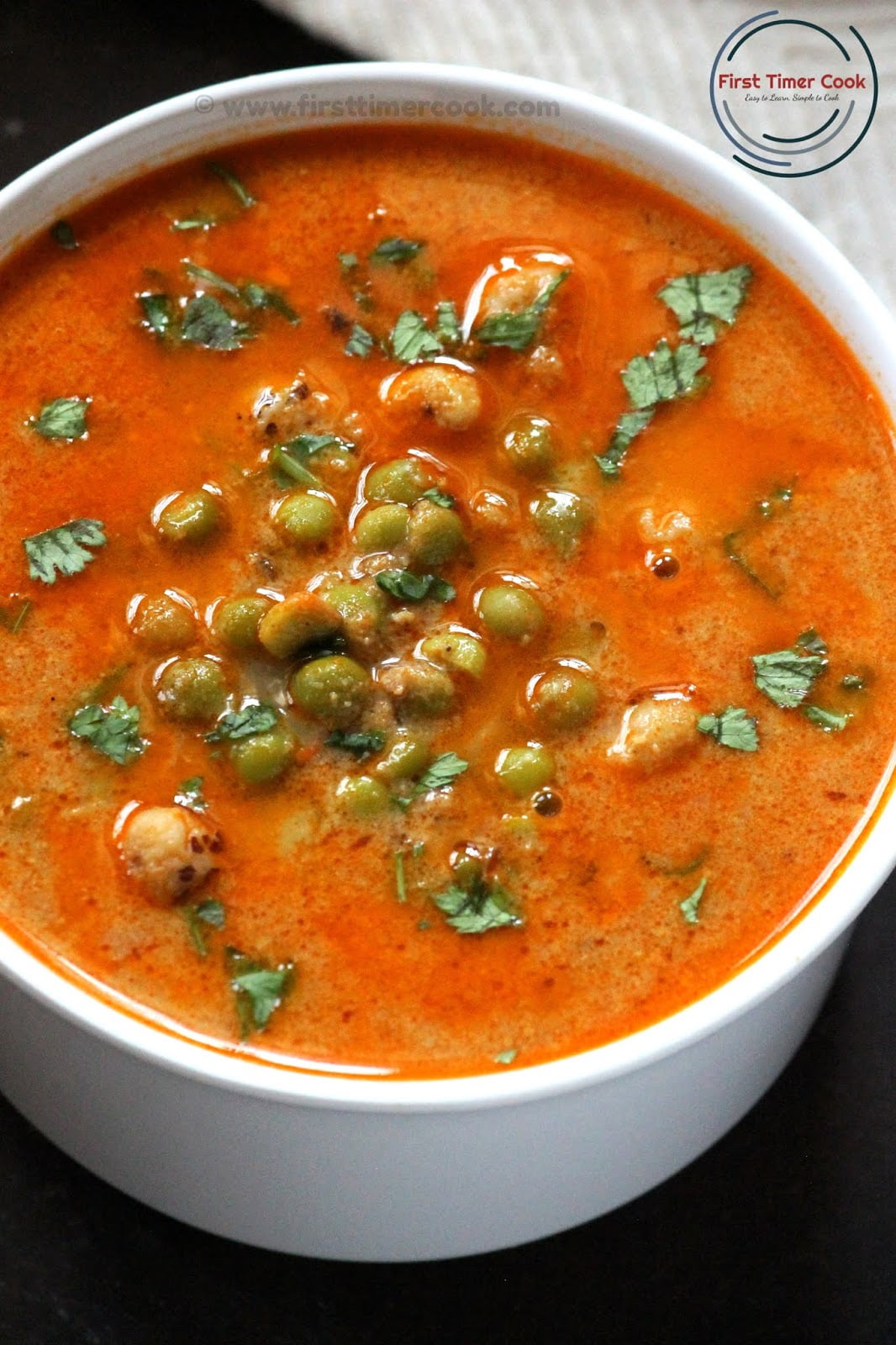 This green peas fox-nuts curry is totally vegan as well as gluten free too. It tastes really yum along with particularly Indian flat-breads like roti / paratha / poori or even one can have this with some flavored pulao. Also this dish surely takes its place in menu list during any festivities as it doesn't use any onion / garlic. So do try to enjoy the creamy delicious curry.
Recipe Card for 'Green Peas Fox-nut Curry | Matar Makhana Curry' :
Green peas, makhana, fox-nuts, side dish, Vegan, Gluten free, No onion garlic version,
Side dish, Vegan, Gluten free, No onion garlic version
Indian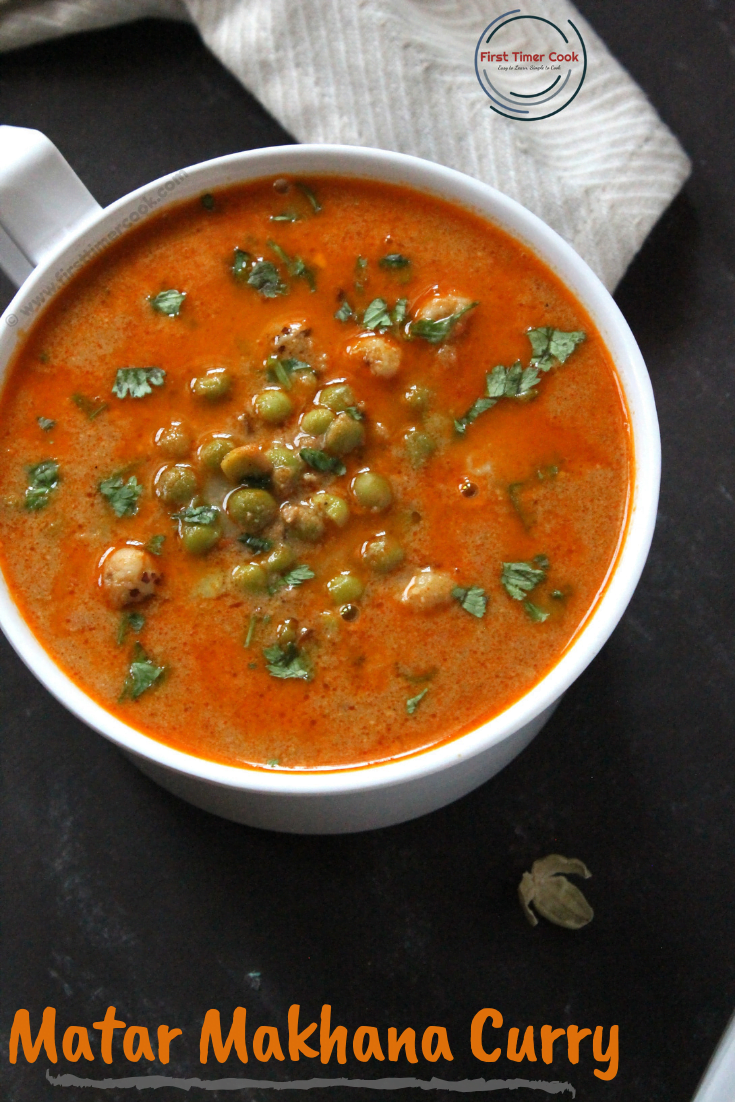 Green Peas Foxnut Curry / Matar Makhana Curry
a creamy and mild flavored curry using green peas and fox nuts (makhanas) in without onion & garlic and vegan version
prep time: 15 Mcook time: 20 Mtotal time: 35 M
ingredients:
Green peas 1 1/2 cup

Makhana (fox-nut) 3/4 cup

Ginger (grated) 1 tsp

Tomato puree 2 cup

Cashew 6-7 no.

Cinnamon 1/2 inch

Green cardamom 1 no.

Cumin seed 1 tsp

Coriander powder 1 tsp

Turmeric powder 1/2 tsp

Red chili powder 1/2 tsp

Garam masala powder 1/2 tsp + for sprinkling

Coriander leaves for sprinkling

Oil 3 tbsp

Sugar 1 tsp

Water as needed

Salt as needed
instructions:
How to cook Green Peas Foxnut Curry / Matar Makhana Curry
First grind cashews with little water to get a smooth creamy paste and keep aside.

In a pan, heat 1 tbsp oil and fry lotus seeds / makhana until turn golden color over medium heat.

Transfer to a plate and add remaining oil (2 tbsp) to the pan.

When oil is hot enough start adding cinnamon, whole green cardamom, cumin seeds and allow to crackle.

Next add grated ginger and saute for 1 minute.

Add tomato puree along with red chili powder, turmeric powder, coriander powder, garam masala powder, salt.

Mix everything and cook till oil starts coming out from the masala mixture.

Then add little amount of water along with the cashew paste and sugar.

Stir for 1-2 minutes and next add green peas, water.

Mix well and allow to cook till green peas becomes soft and tender over low to medium heat.

Then add roasted makhana / fox nuts and again cook for 3-4 minutes.

Turn off heat and sprinkle some chopped coriander leaves along with little amount of garam masala.

Serve hot as a side dish with Indian flat-breads (poori / paratha / roti) or even with pulao.
NOTES:
The gravy consistency is desirable, so add less / more water accordingly along with green peas.
If you tried my recipe and enjoyed fully, then please share some pictures of your creation with me. Also kindly rate the recipe below, give your valuable feedback either in the comment box below or tag me as @firsttimercook on Instagram.
You may also follow me on Facebook, Pinterest, Twitter, Google+, Instagram and can subscribe for free to get new recipes directly into your inbox 😊

PIN for later :