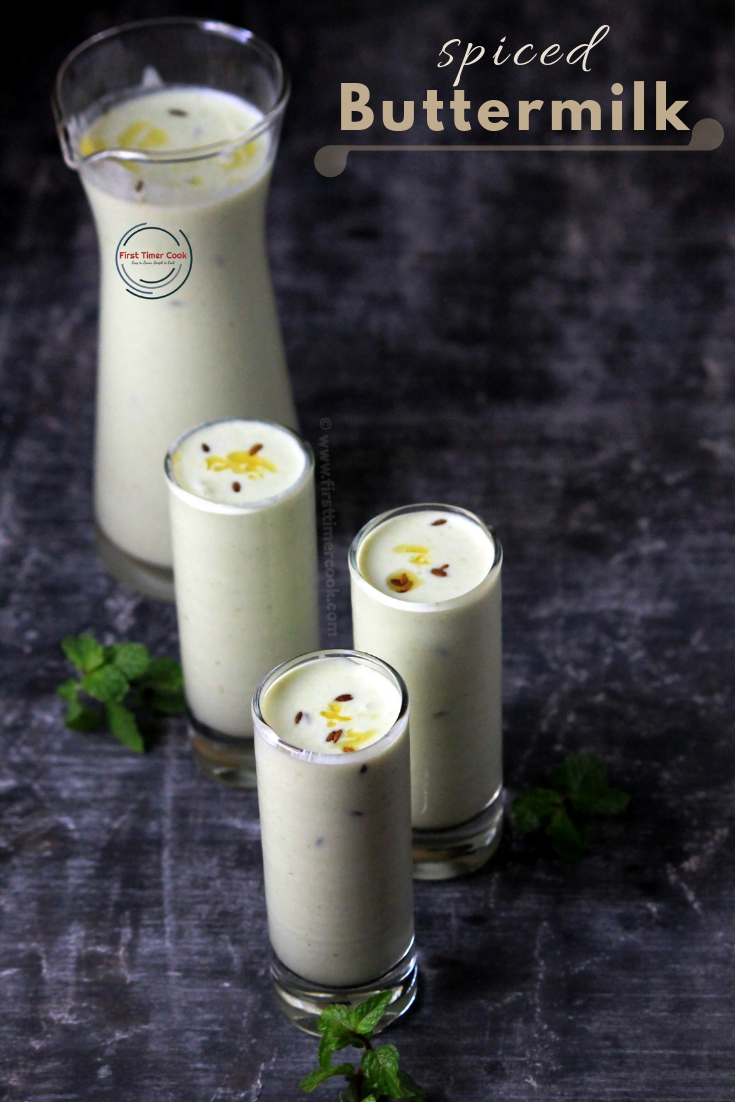 Buttermilk / Chaas / Chhachh is a very common beverage in most Indian households, especially during the summer season. This refreshing drink can be consumed every day simply as it is or after a light / heavy meal. One should not confuse about the name of this as the combination of Butter and Milk. Basically, it is the liquid that is leftover after churning butter. This Indian beverage has a number of benefits for our skin, hair, body weight and at-last, overall health. Some are listed below :
Prevents dehydration
Improves digestion
Lowers blood pressure and bad cholesterol
Boosts the calcium intake
Works great for lactose-intolerant people etc.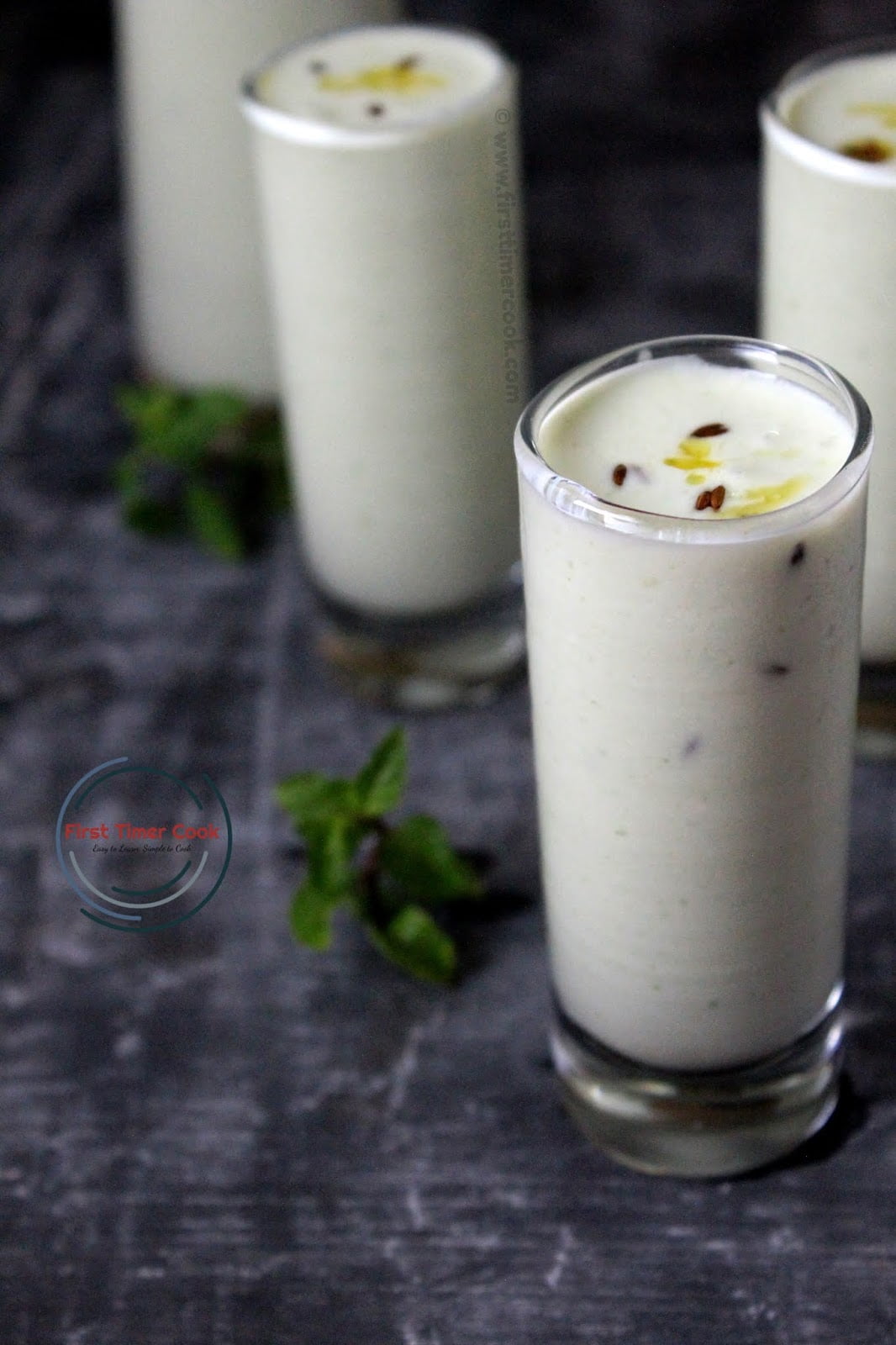 There are a no. of variations one can do with the simple buttermilk. I have already shared this 'Spiced Beetroot Buttermilk with Roasted flavor / Bhune Chukandar Masala Chaas'. But today's post is all about a spice infused buttermilk as 'Masala Chaas / Spiced Buttermilk'.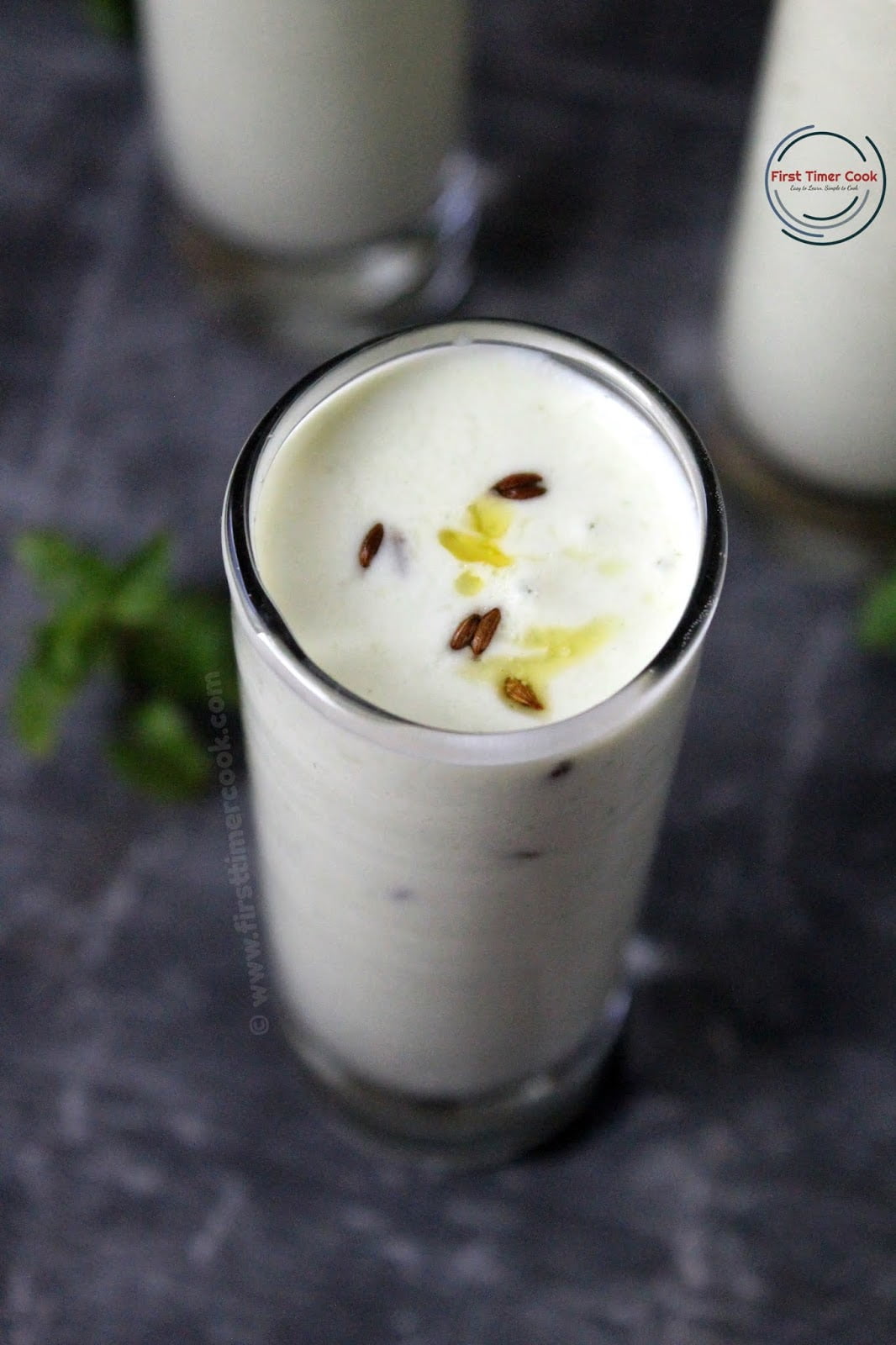 The making procedure of this spiced buttermilk doesn't require any special skills particularly. Just churn everything in a blender / even using a hand blender, add a tempering part, pour into serving glass and voila !! the beverage is ready to enjoy 😊 The process is that much simple as well as quick.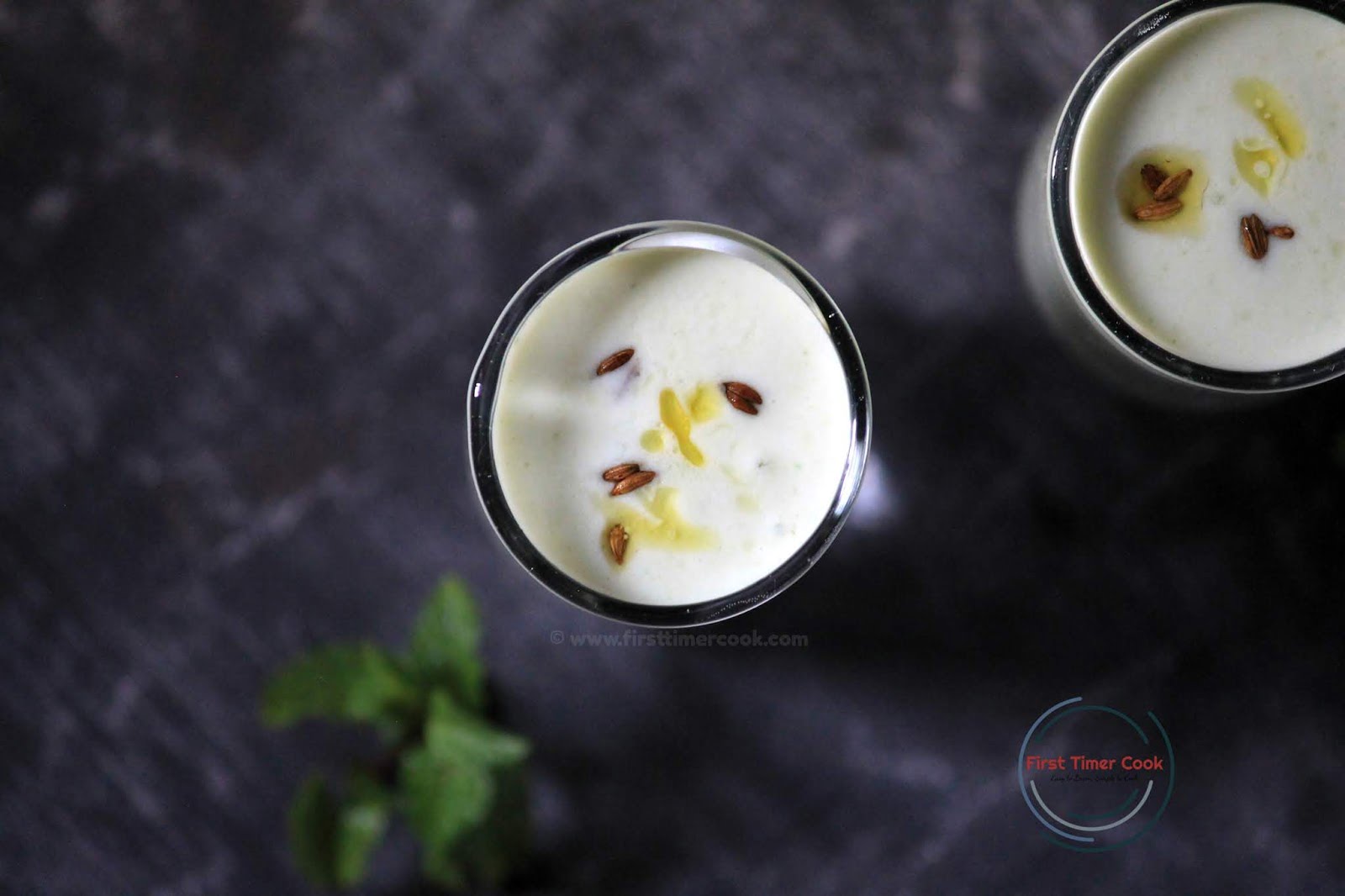 As the season here in India is very hot these days, so this beverage one should try to get refreshed. Even this masala chaas can be prepared in advance and kept in refrigerator to serve whenever needed. Preferably this tastes great when chilled. So do try surely this excellent body cooler and appetizer.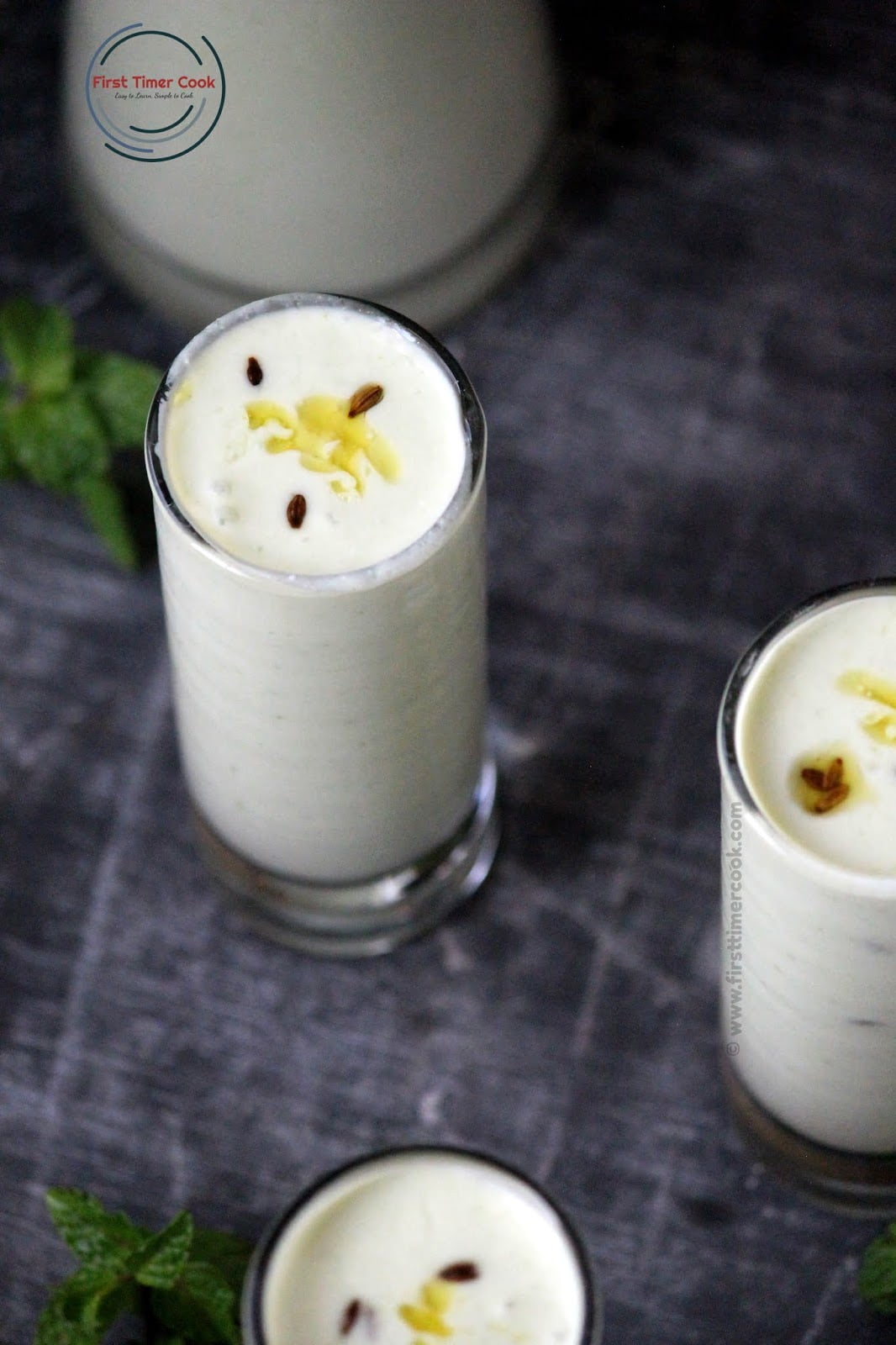 Recipe Card for 'Masala Chaas / Spiced Buttermilk' :

Buttermilk, curd, Indian Spice, Gluten free beverage
Beverage, Gluten free
Indian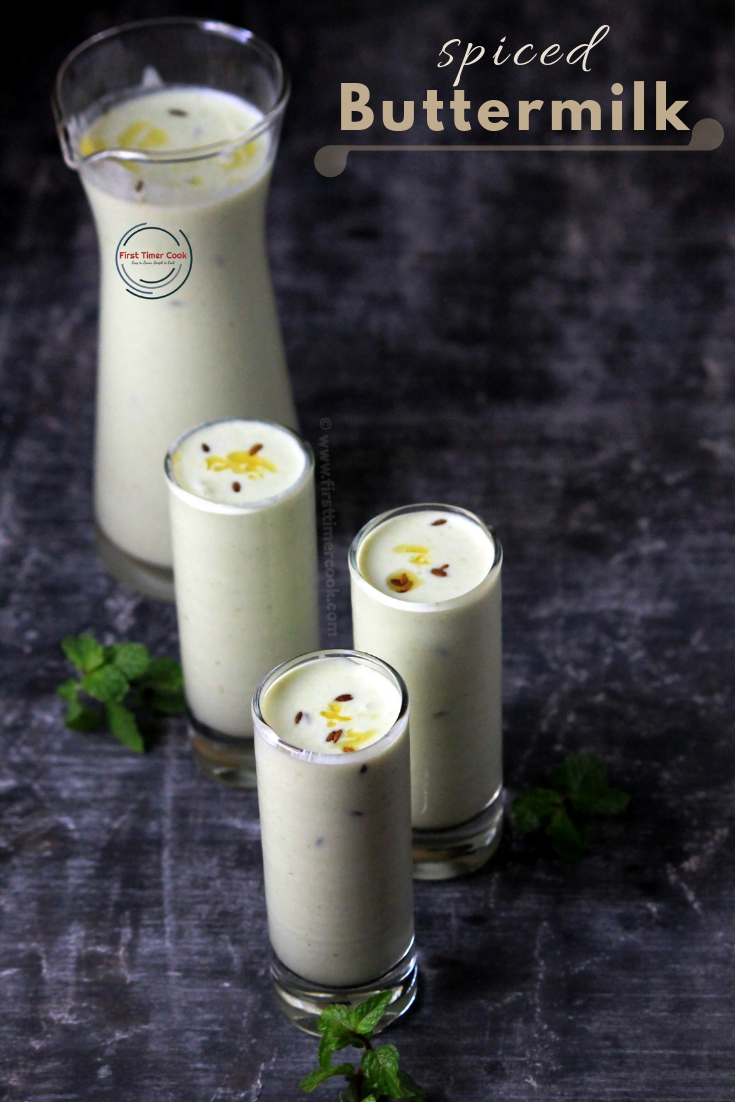 Spiced Buttermilk / Masala Chaas
a classic Indian Summer Beverage infused with some masala.
prep time: 5 Mcook time: 1 Mtotal time: 6 M
ingredients:
Curd 1 cup
Ginger 1/2 inch
Green chili 1-2 no.
Cumin seed 1/2 tsp
Mint leaves 4-5 no.
Oil 1/4 tsp
Black salt as needed
Chaat masala 1/4 tsp
Water (chilled) as needed
instructions:
How to cook Spiced Buttermilk / Masala Chaas
In a blender jar take curd, roughly chopped ginger and green chilies, mint leaves, black salt, chaat masala and water (2 cup).
Blend until everything mix well and keep aside.
Then heat oil in a tadka pan.
Add in cumin seeds and allow to crackle.
Turn off heat and pour the tempering over the blended mixture.
Mix everything well again and serve chilled now / keep in refrigerator to serve later !
NOTES:
In the tempering part, mustard seeds can be added.
I have added the tempering part, but one can omit this and directly add the cumin seeds along with other ingredients during blending.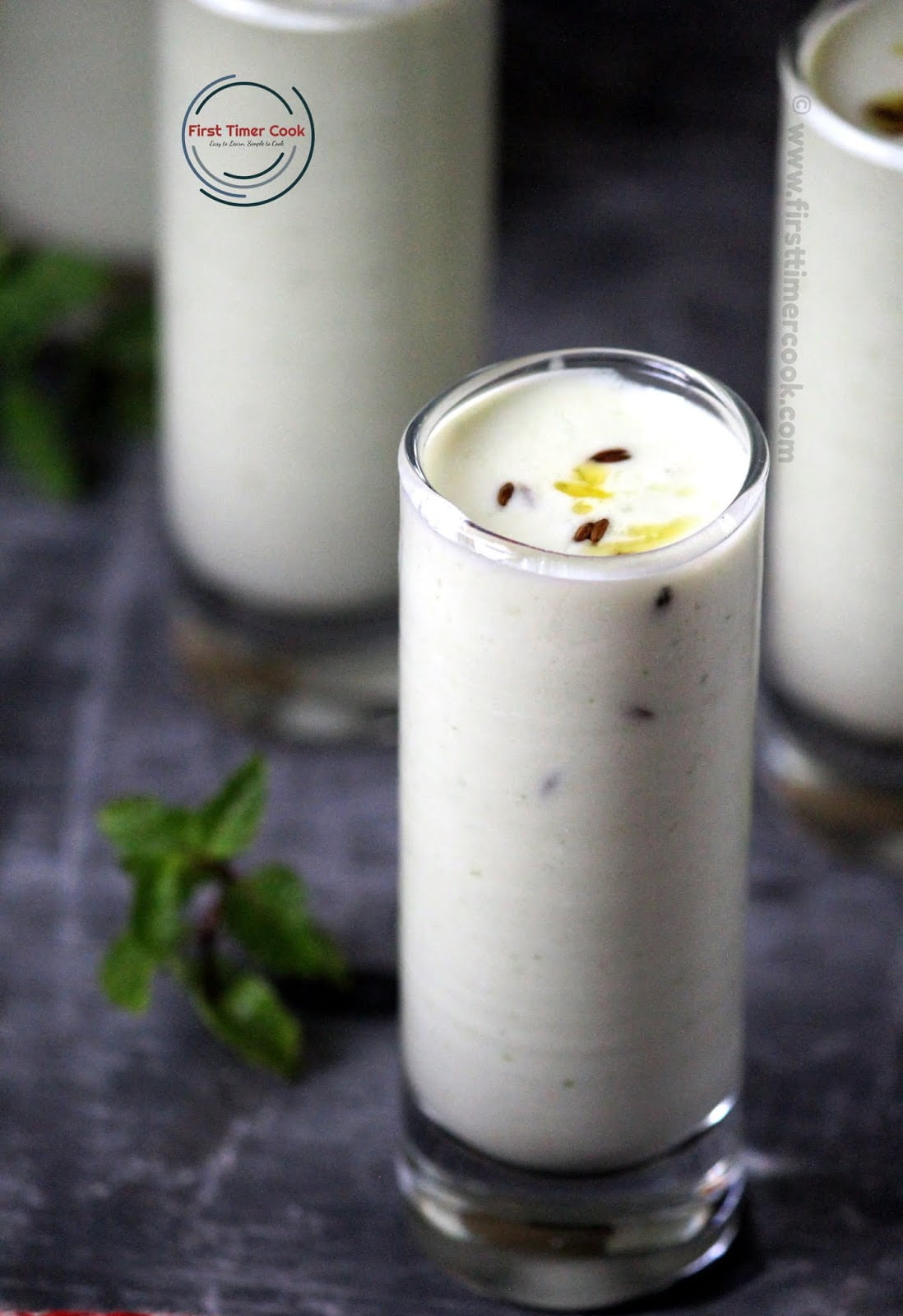 If you tried my recipe and enjoyed fully, then please share some pictures of your creation with me. Also kindly rate the recipe below, give your valuable feedback either in the comment box below or tag me as @firsttimercook on Instagram.
You may also follow me on Facebook, Pinterest, Twitter, Google+, Instagram and can subscribe for free to get new recipes directly into your inbox 😊
This Spiced Buttermilk / Masala Chaas is contributed for 195th theme of the Foodie Monday Blog Hop foodie group which is decided as 'Third Letter Magic' and suggested by 'Amrita Iyer'. Basically the theme describes that, we had to cook a dish starting with the third letter of our names. As 'S' is the third letter of my name, so I chose this Spiced Buttermilk / Masala Chaas for the contribution.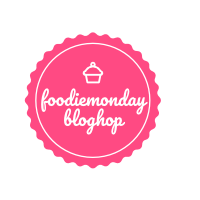 PIN for later :