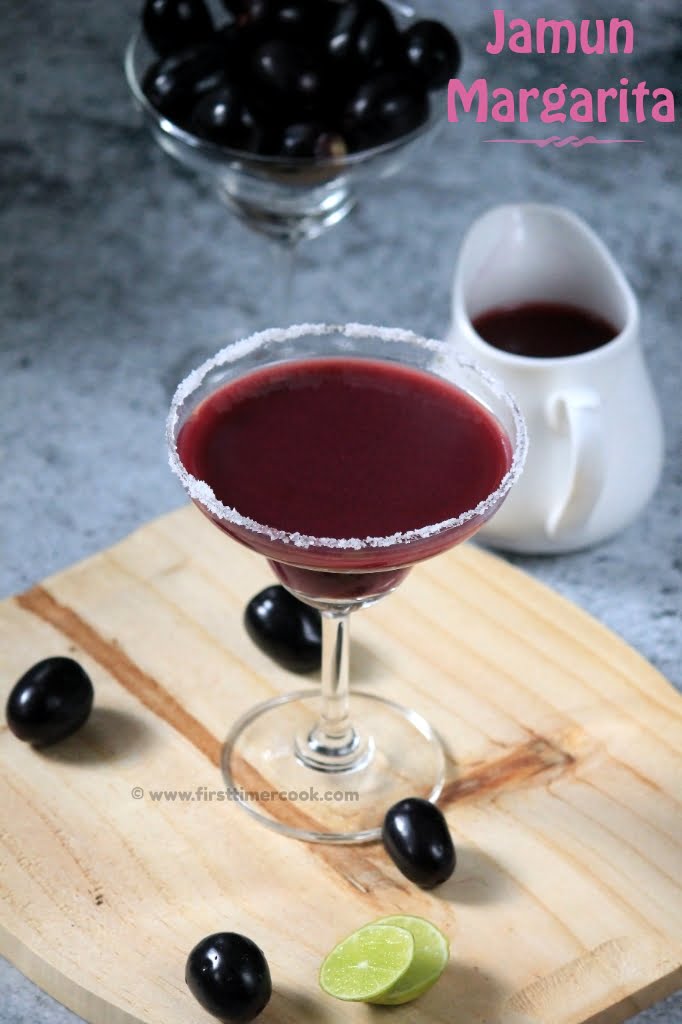 Finally the season for the tropical fruit Jamun / Java Plum / Black Plum / Indian Blackberry has come in India. This sweet, tangy and juicy fruit has a small stone like seed inside which is surrounded by a plump flesh. During this season, it is very common to see vendors sitting in road side at my areas to sell these fruits. Some days before, while returning from a short trip I just came across some JAMUNs at road-side vendors. There is a belief that if you eat enough jamuns in the summer, you will be healthy for the rest of year and have enough immunity to combat winter flus. And yes, I believe this one. I do grab plenty of these fruits 😊 either as it is or just sprinkling some salt over these or prepare some dishes using these.
The simple juice of it has many health and medicinal benefits. Being a seasonal fruit, one should try to have more and more amount of particularly jamun juice during the month of June, July & August.
This fruit has adequate amount of iron and vitamin C. The presence of iron in the black plum is good to increase the hemoglobin count. The iron content acts as blood purifying agent. Since it is the medium of purifying blood so it is good for skin and beauty.
The black plum has anti-diabetic features too. The fruit helps to convert starch into energy and keep the blood sugar levels in check.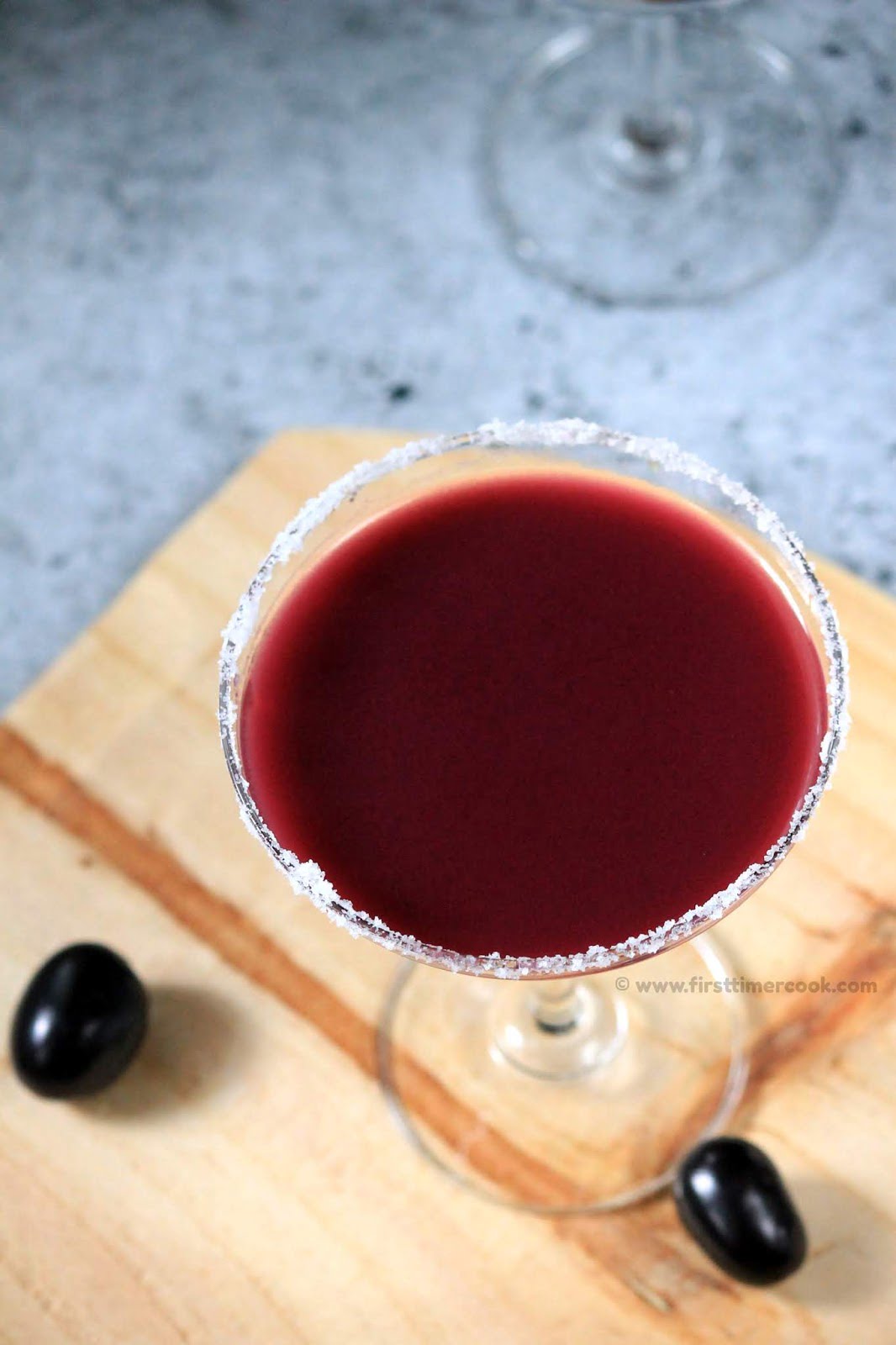 Well on that day itself, I just gobbled up maximum of those as it is without sprinkling salt although I like that way too 😉 and with rest, a refreshing drink i had prepared JAMUN MARGARITA without alcohol 😊 This drink is quite simple and quick to prepare. Just blend everything and pour in a margarita glass with rim rubbed with margarita salt or normal salt or caster sugar, That's it ! The sweet and tangy blend of jamun and ice cubes served in a rimmed glass will definitely create its presence in party beverages as well as kids summer drink list. It's always prefer to serve this refreshing drink immediately, otherwise if the crushed ice melts then it will dilute the drink and mellow the flavors too. This is a completely non alcoholic summer drink and also I have not added any orange juice, but can be added as desired.
So do try this Virgin Jamun Margarita soon. If you tried my recipe and enjoyed fully, then please share some pictures of your creation with me. Also kindly give your valuable feedback either in the comment box below or tag me as #firsttimercook on Instagram. You may also follow me on Facebook, Pinterest, Twitter, Google+, Instagram and can subscribe for free to get new recipes directly into your inbox 😊
Preparation Time : 10 mins | Cooking Time : 0 mins
Ingredients :
| | |
| --- | --- |
| Ingredients | Measurements |
| Jamun / black plum / Indian blackberry | 20-25 no |
| Sugar syrup | 1 cup |
| Lemon juice | 2-3 tbsp |
| Margarita salt / caster sugar / salt | As needed |
| Ice cube | Few |
| Lemon slice | 1-2 no |

Method :
First rub the rim of a margarita glass or any stemmed glass with lemon slice.
In a plate take margarita salt or normal salt or castor sugar and then dip the rim of the glass so that the rim get well coated.
Keep aside.
Now take out all the seeds from jamun / back plum and collect the jamun fleshes in a container.
Next in a blender jar, take jamun fleshes along with sugar syrup and lemon juice.
Blend well.
Add in few ice cubes and blend again till the ice cubes get crushed.
Finally pour into the glass and serve immediately !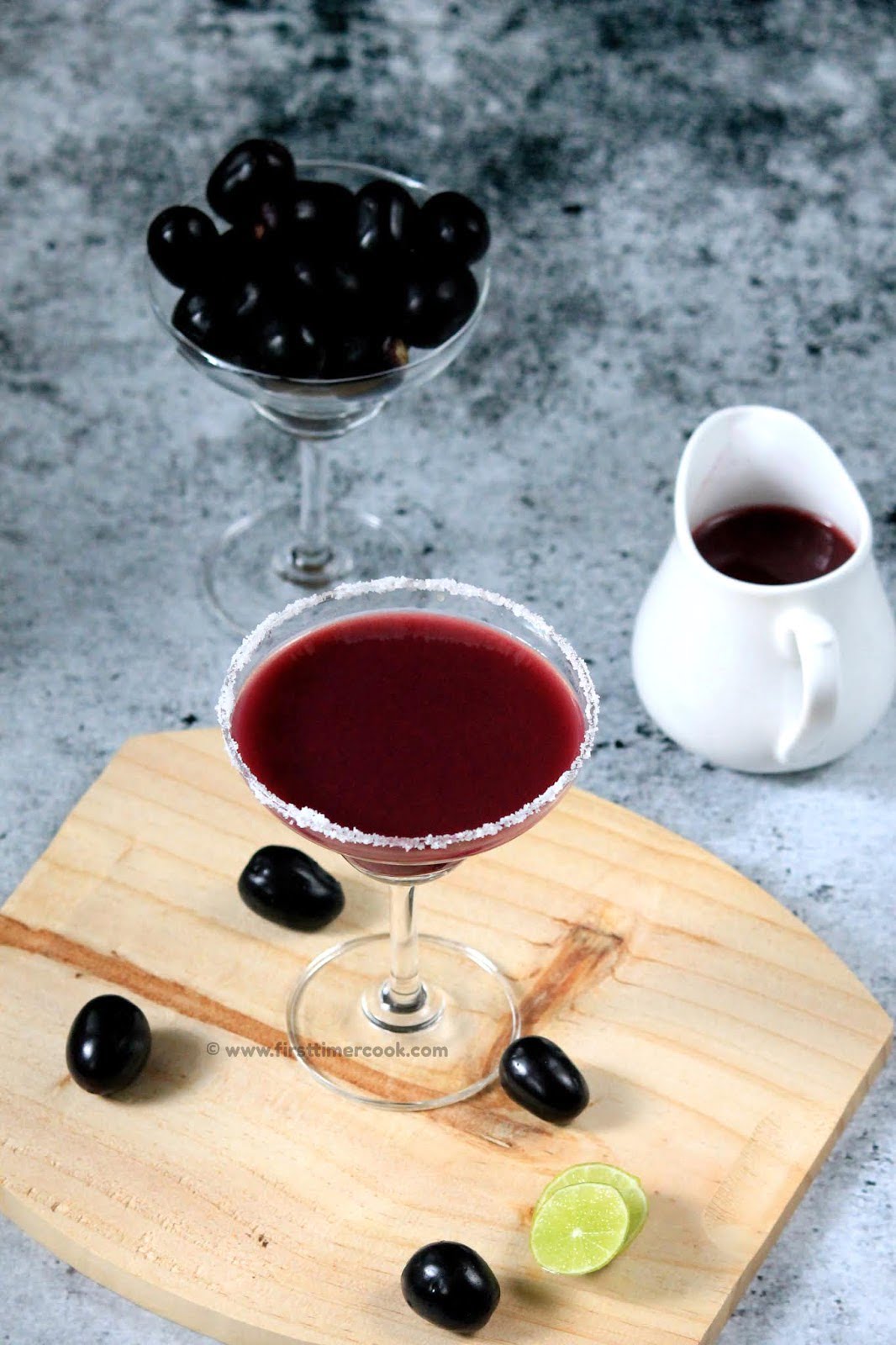 Notes :
Adjust the sweetness as desired.
Orange juice can be added here, But i like without adding.
PIN for later :