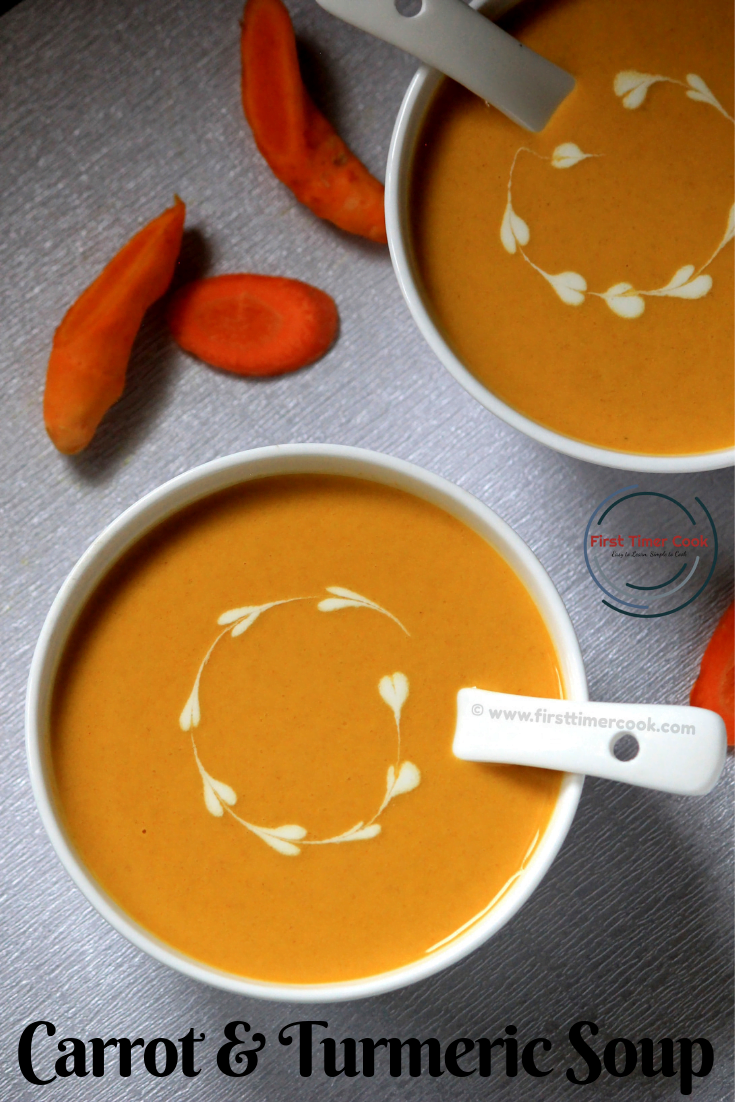 Monday is here again !! Monday means there must be a post for Foodie Monday Blog Hop team. This time the theme (167th) is decided as 'Rooting for roots except potato'. That means we have to make a post using any root vegetable but not the potato. Well root vegetables are the vegetables which are grown underground. They have the leafy green stems that grow above the ground basically.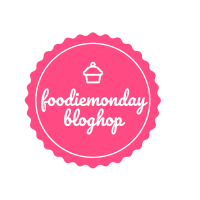 There are a no of root vegetables that easily available in market like carrot, turnip, potato, sweet potato, beet, turmeric, radish, ginger, yam etc during winters as compare to other season. Since the root vegetables grow underground, so they can easily absorb a great amount of nutrients and minerals available in the soil. Though these are dirty and ugly look-wise and also inexpensive, still are loaded with a high concentration of antioxidants, Vitamins A, B, C, iron etc. So for theme I have chosen carrot, fresh turmeric and prepared a soup as 'Carrot Turmeric Soup'.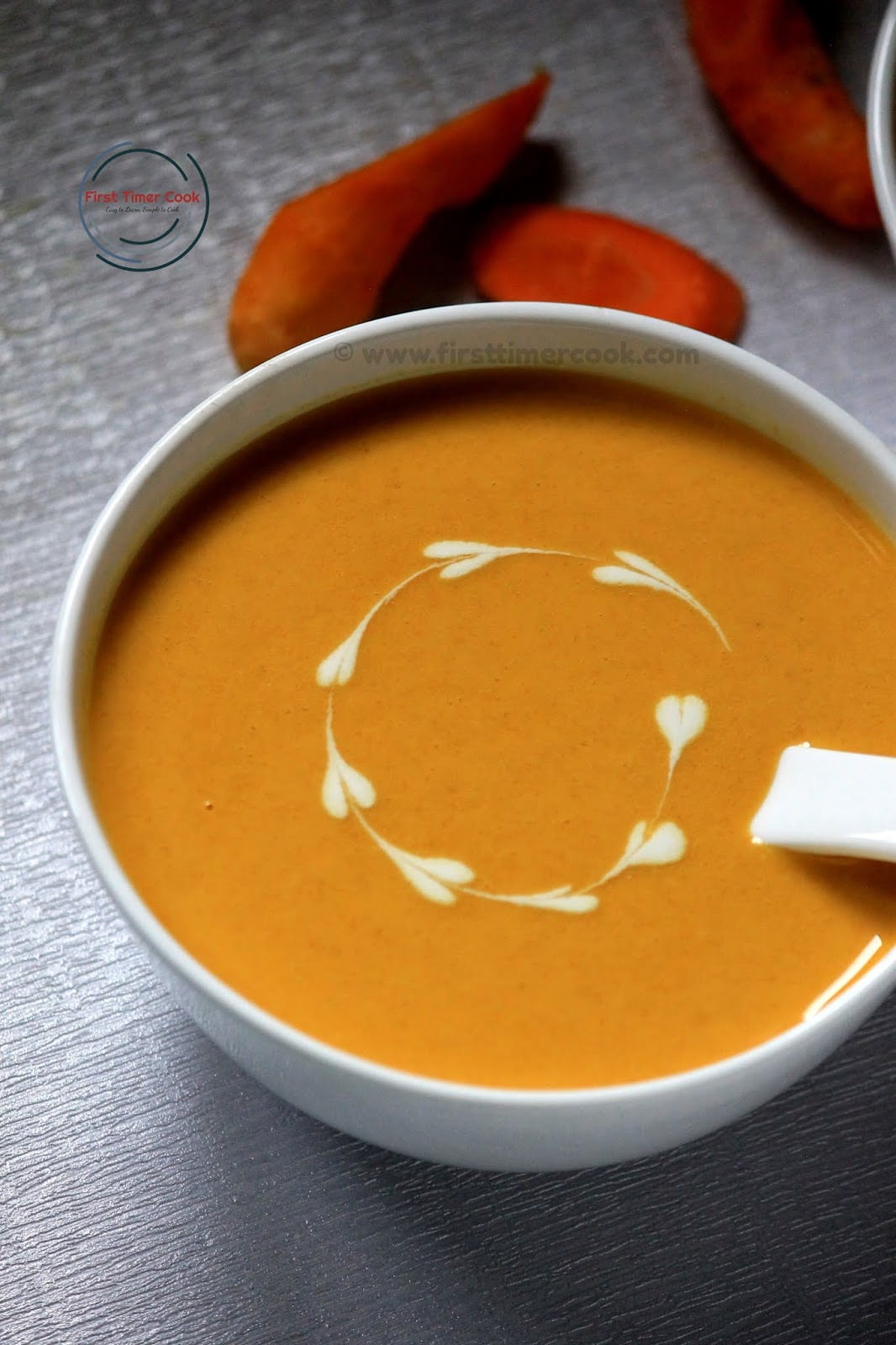 This warming soup is totally vegan and gluten free. Hardly within 30 minutes, the soup gets ready to serve using only 5-6 ingredients. The vegetable stock used here is homemade one. The consistency of the soup totally depends upon individual desires. And accordingly the amount of stock used can be varied. The use of fresh turmeric here gives a warm taste as well as a lovely color. This hearty and comforting soup is bursting with flavors. I have added some cream while serving, but it's optional.
So definitely do try this vegan & gluten-free Carrot Turmeric Soup. If you tried my recipe and enjoyed fully, then please share some pictures of your creation with me. Also kindly give your valuable feedback either in the comment box below or tag me as #firsttimercook on Instagram. You may also follow me on Facebook, Pinterest, Twitter, Google+, Instagram and can subscribe for free to get new recipes directly into your inbox 😊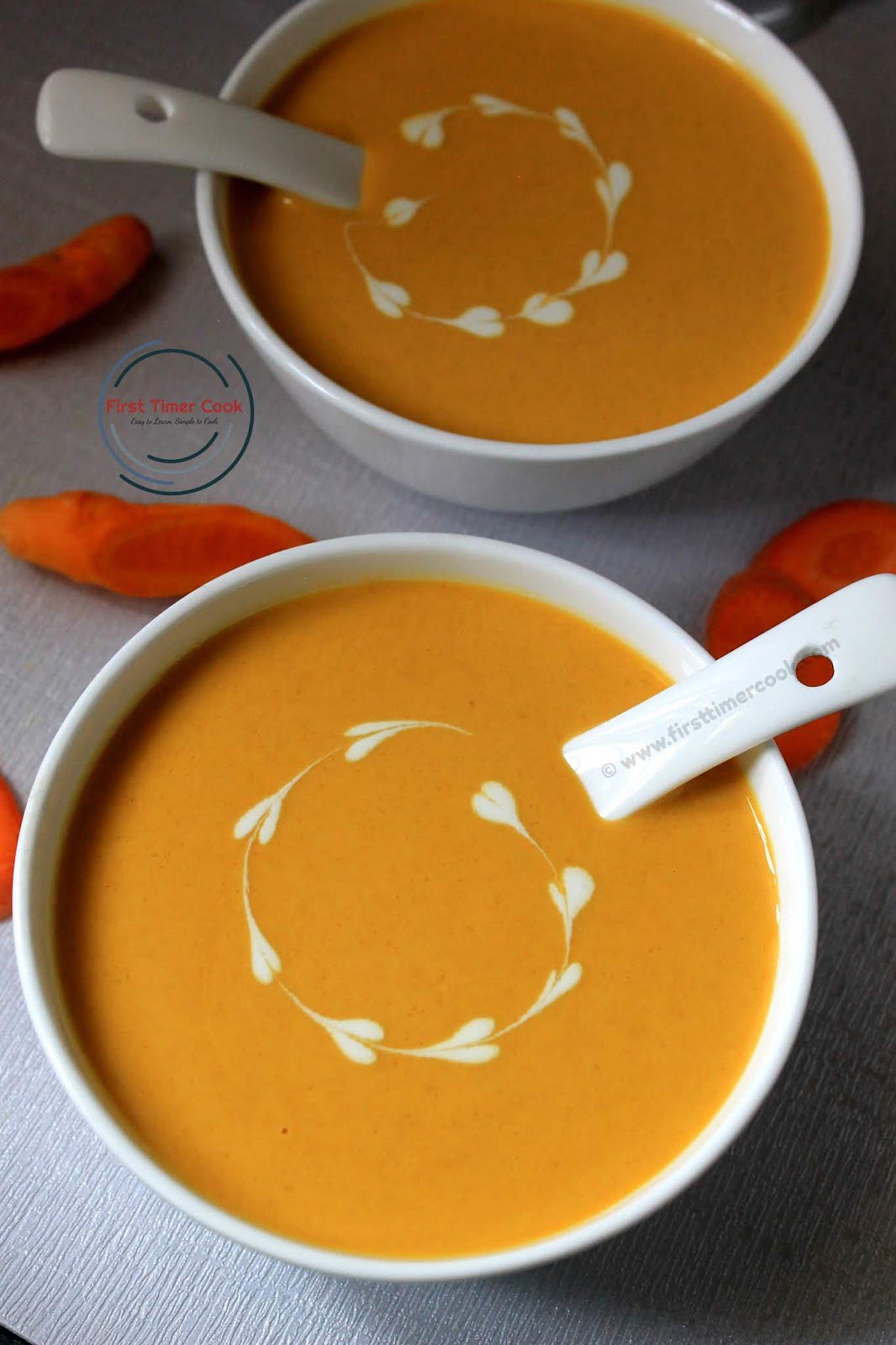 Preparation Time : 10 mins | Cooking Time : 30 mins
Ingredients :
| | |
| --- | --- |
| Ingredients | Measurements |
| Carrot (small) | 2 no |
| Onion (small) | 1 no |
| Garlic clove | 1 no |
| Ginger | ½ inch |
| Turmeric (fresh) | 1 inch |
| Vegetable stock | 2 cup |
| Coconut cream | As desired |
​
Method :
First roughly cut the onion and carrots into small chunks and keep aside.
Heat oil in a pan.
Add onion chunks and saute till turn transparent.
Next add grated garlic, ginger and turmeric. Saute for 1 minute more.
Then add carrot chunks and fry for 2-3 minutes.
Now pour vegetable stock and mix well.
Cook till the carrots are soft enough over low-medium heat.
Then turn off heat and allow to cool a bit.
Transfer to a blender jar and blend well to get a smooth texture.
Pour the whole mixture to the pan and gently reheat.
Serve the soup in bowls with swirls of any vegan cream (here I have used coconut cream) !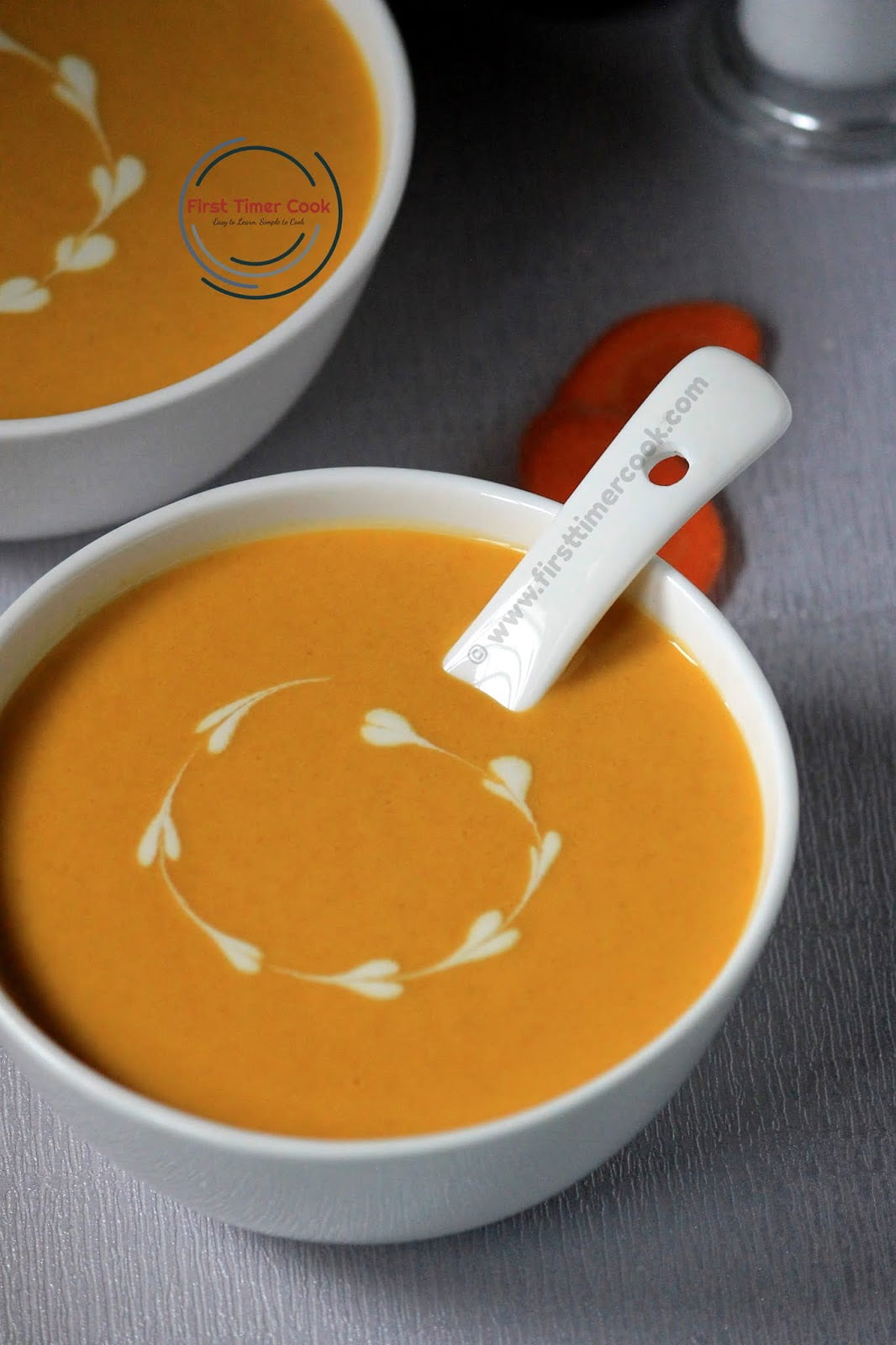 Notes :
Here I have not added salt because the vegetable stock has salt in it already. Anyone can adjust this seasoning at-last also if

desired.
Topping is optional. Black pepper powder can be sprinkled.
PIN for later :