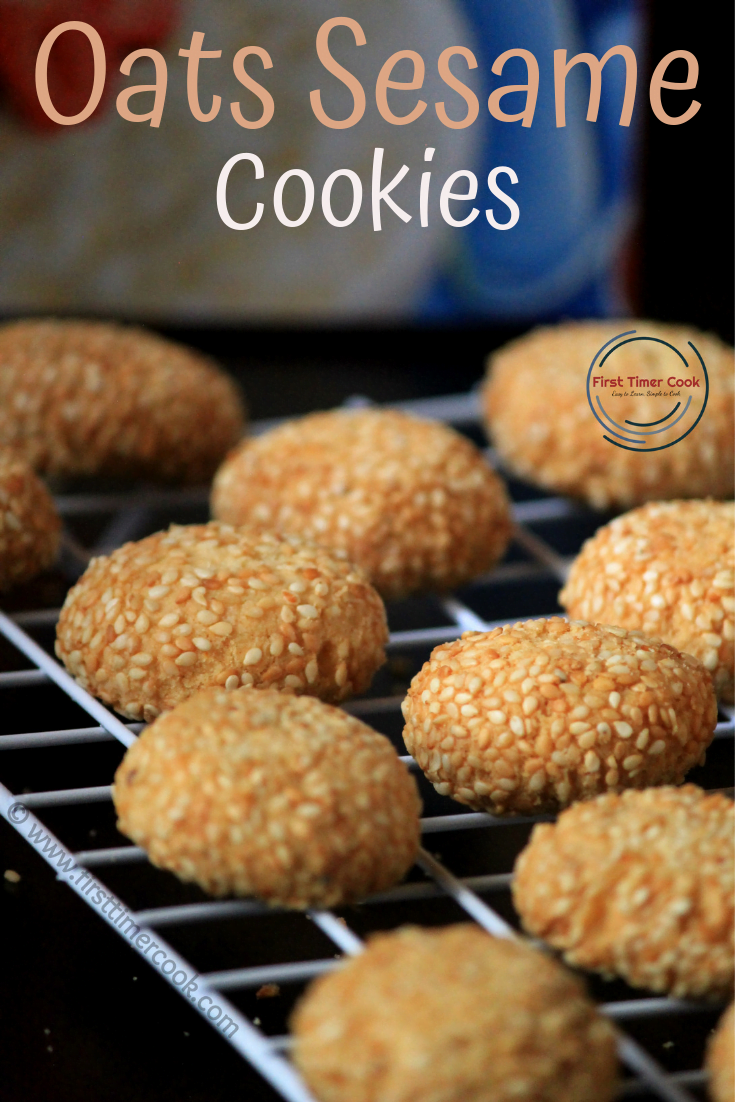 When it comes to foods that are ideal for healthy diet, oats are one of the top grains to choose then. Oats are well known for their high fiber content due to which they aid digestion. These are basically whole grains that are gluten free, making them extremely beneficial to eat. Well, few days before I have been collaborated with a Georgia Foods company, Zerobeli to reviewsome of their cereal breakfast products. Zerobeli is an innovative breakfast cereals brand. Zerobeli oats are committed to quality first of all, premium grains and followed by in-house manufacturing. So for a nourishing wholesome breakfast every day, these oats are must-to-be-included in diet chart which I can assure surely.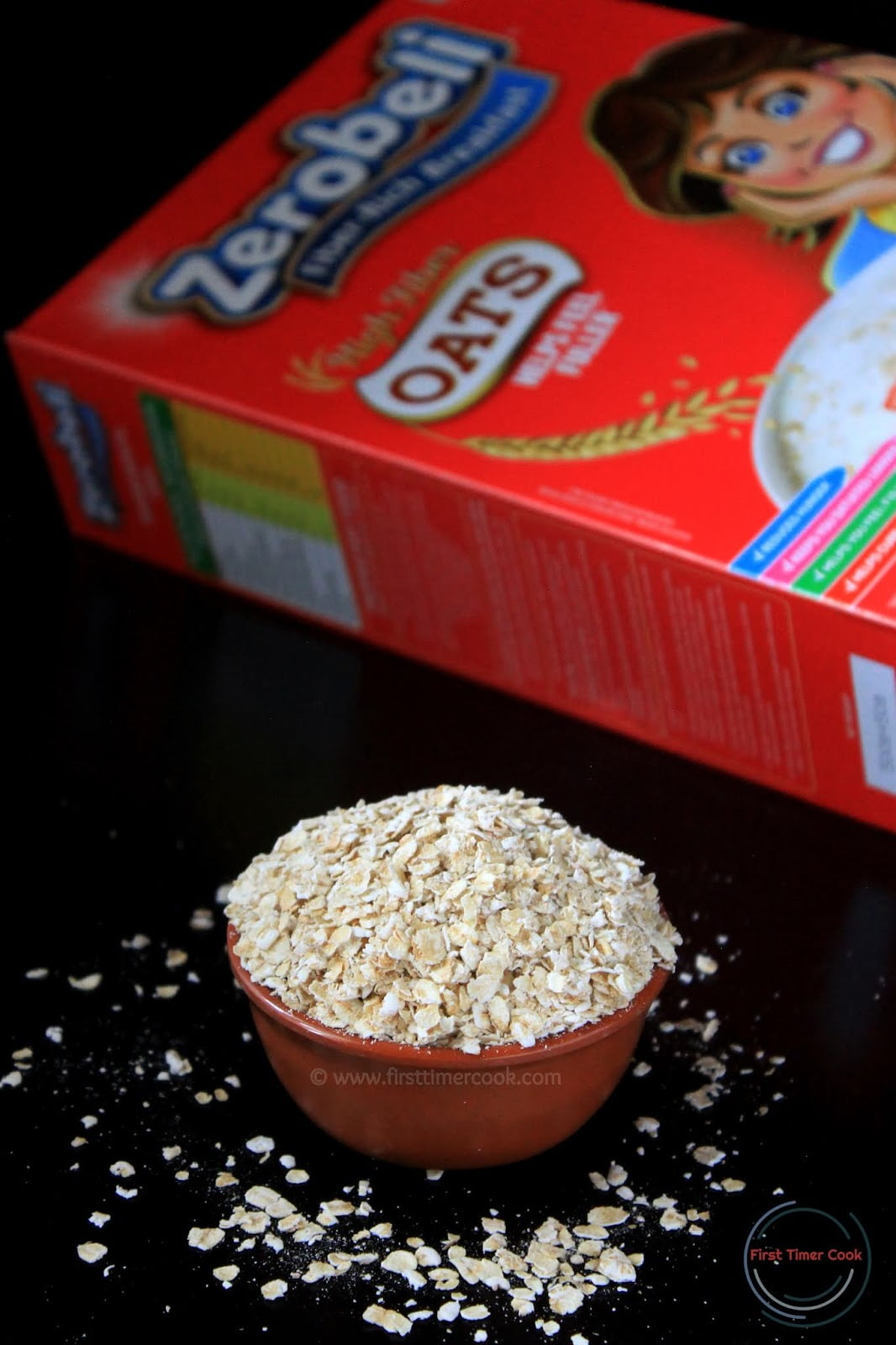 Basically oats offer a range of health benefits. These lower cholesterol and can protect the heart from cardiovascular disease. These are good for people with type 2 diabetes as help in lowering the absorption of sugar in body, also help to prevent cancer due to the antioxidant content. Oats are used to facilitate weight loss as they have low fat content, low amounts of calories and loaded with proteins. This also boosts immune system and the overall energy. Well, this affordable and nutrient-dense food can be used in many ways beyond the breakfast bowl as to prepare cookies, breads, pancakes, toppings etc. Also this can be grounded to make flour before using.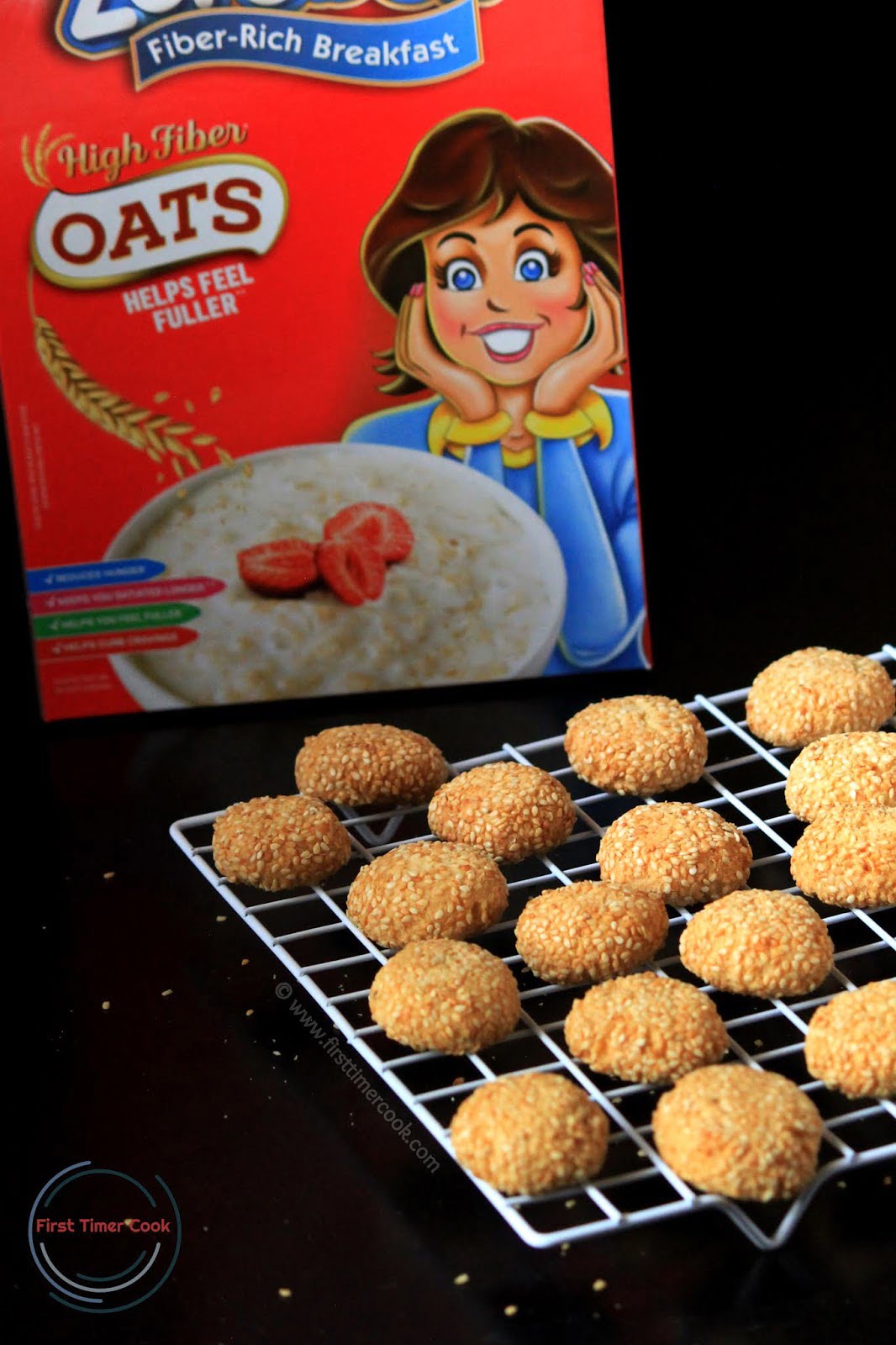 Here I have prepared some Oats Sesame Cookies using the Zerobeli oats which are completely egg-less. These soft and chewy egg-less oats cookies are pretty easy to make and a straightforward recipe. The process is quite similar to any other cookie preparation. First a creamy texture has to make by mixing the butter and powdered sugar and next all the dry ingredients are added. Adding milk then little by little, a dough is prepared. Small balls are shaped from the dough and finally baked in oven to get the crunchy cookies. Here no need of chilling the dough in refrigerator is required. The cinnamon flavor goes really well with these cookies, so I have used. But any-other flavoring can be opted instead of cinnamon. These cookies are totally free of baking powder, all purpose flour (maida) and egg.
So do try these crunchy Oats Sesame Cookies. If you tried my recipe and enjoyed fully, then please share some pictures of your creation with me. Also kindly give your valuable feedback either in the comment box below or tag me as #firsttimercook on Instagram. You may also follow me on Facebook, Pinterest, Twitter, Google+, Instagram and can subscribe for free to get new recipes directly into your inbox 😊
Preparation Time : 10 mins | Cooking Time : 25 mins
Ingredients :
| | |
| --- | --- |
| Ingredients | Measurements |
| Oats | 1 cup |
| Sesame seed | ½ cup |
| Wheat flour | ¼ cup |
| Powdered sugar | ¼ cup |
| Cinnamon powder | ½ tsp |
| Milk | 1-2 tbsp |
| Butter | ¼ cup |
​
Method :
In a pan toast sesame seeds until golden brown over medium heat stirring frequently.
Remove from heat and keep aside.
Next take oats in a blender jar and finely make a powder from it.
Sieve this oats powder, wheat flour, cinnamon powder and keep aside in a plate.
In a mixing bowl, take butter and powdered sugar.
Using a hand whisk, mix till a creamy texture comes.
Meanwhile, preheat the oven at 180 deg C.
Next add the sieved dry ingredients and 1/4 cup toasted sesame seeds to the creamy mixture.
Mix well using milk little by little to get a dough shape.
Then make equal size balls (1-1.5 inch size) from the dough.
In a plate spread the remaining toasted sesame seeds and roll each dough ball over the toasted sesame seeds to get well coated.
Next place those over a baking tray lined with parchment paper keeping space in between.
Slightly flatten using fingertips each balls and bake for 20-25 minutes at 180 deg C.
Turn off oven and keep the cookies on the tray for 2-3 minutes.
Next transfer all the cookies to a wire rack to cool completely.
Then store in an air-tight container and serve when desired along with a cup of milk !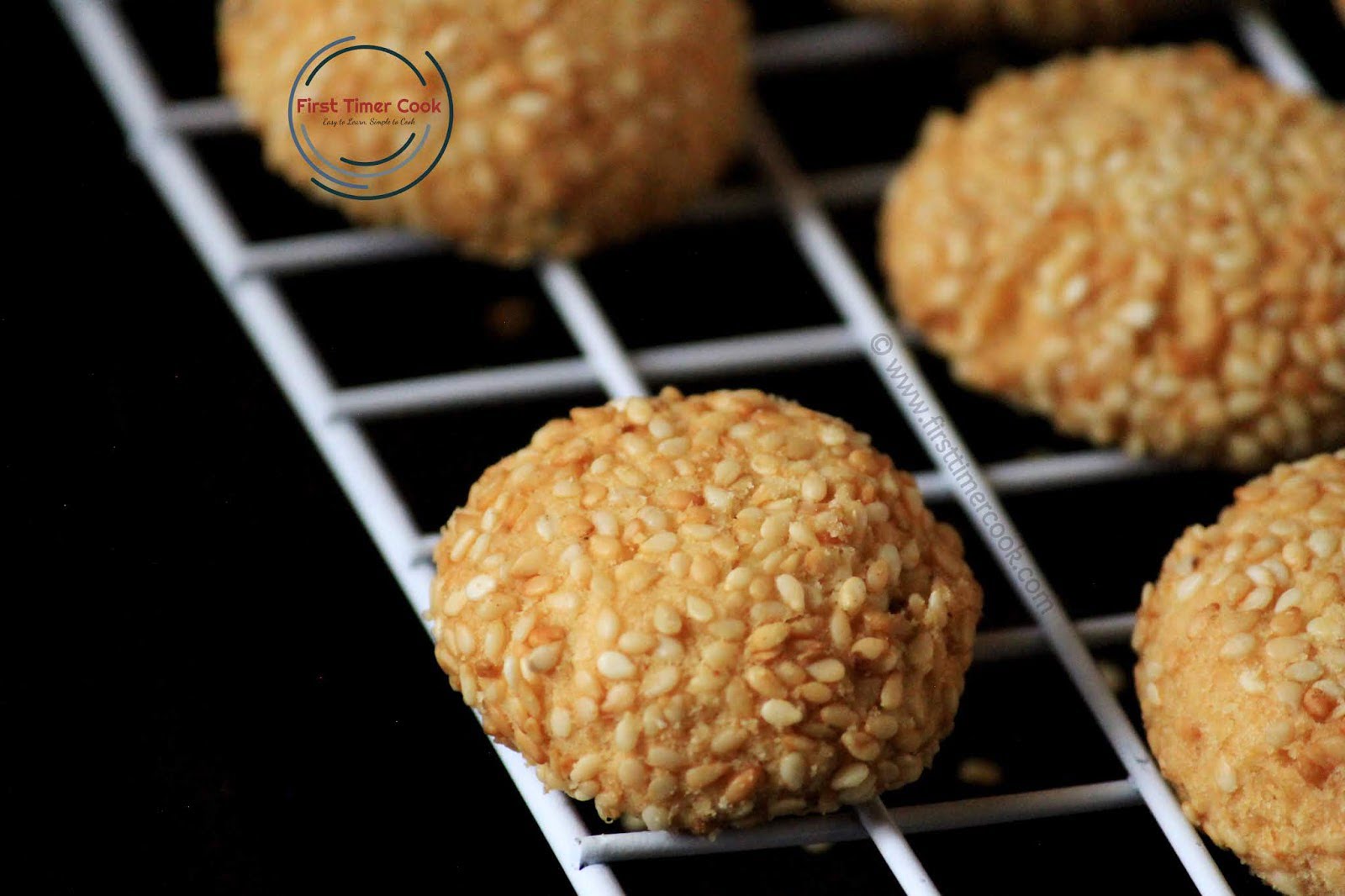 Notes :
All purpose flour and wheat flour can be used here also in 1:1 ratio.
Instead of rolling the dough balls over sesame seeds, some oats can be opted instead.
PIN for later :