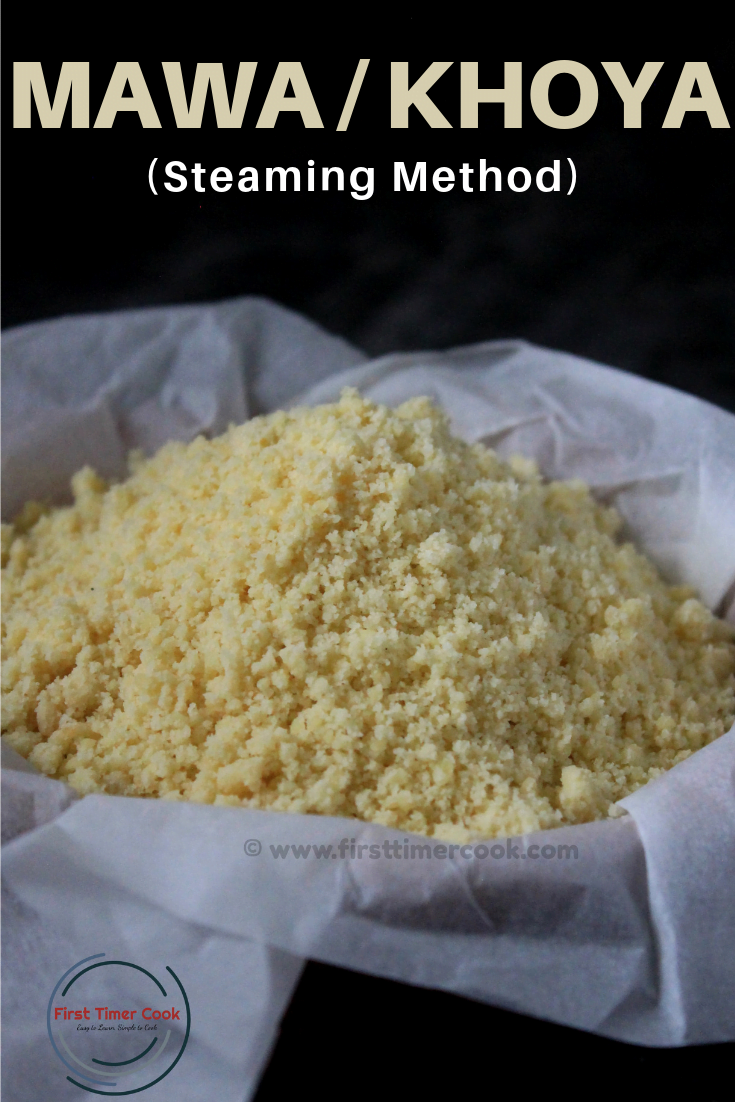 Festive season in India always follows many mouth-watering and jaw-dropping sweets and meals. Many special dishes are prepared and also offered to the respective God / Goddess. Mawa or khoya is a very important ingredient in many of the Indian dishes like gulab jamun, kheer, burfi, peda, ladoo, cake, rabdi, gujiya etc. Traditionally khoya or mawa is prepared by evaporating the full fat milk and then reducing it to a solid form. The whole process is much time consuming and one has to continuously stir the milk so that the milk shouldn't stick to the bottom and burnt. In order to avoid these lengthy procedure, many prefer to use ready-made khoya from market. Well instead of buying from market, here I have come up with an instant method of preparing khoya / mawa at home.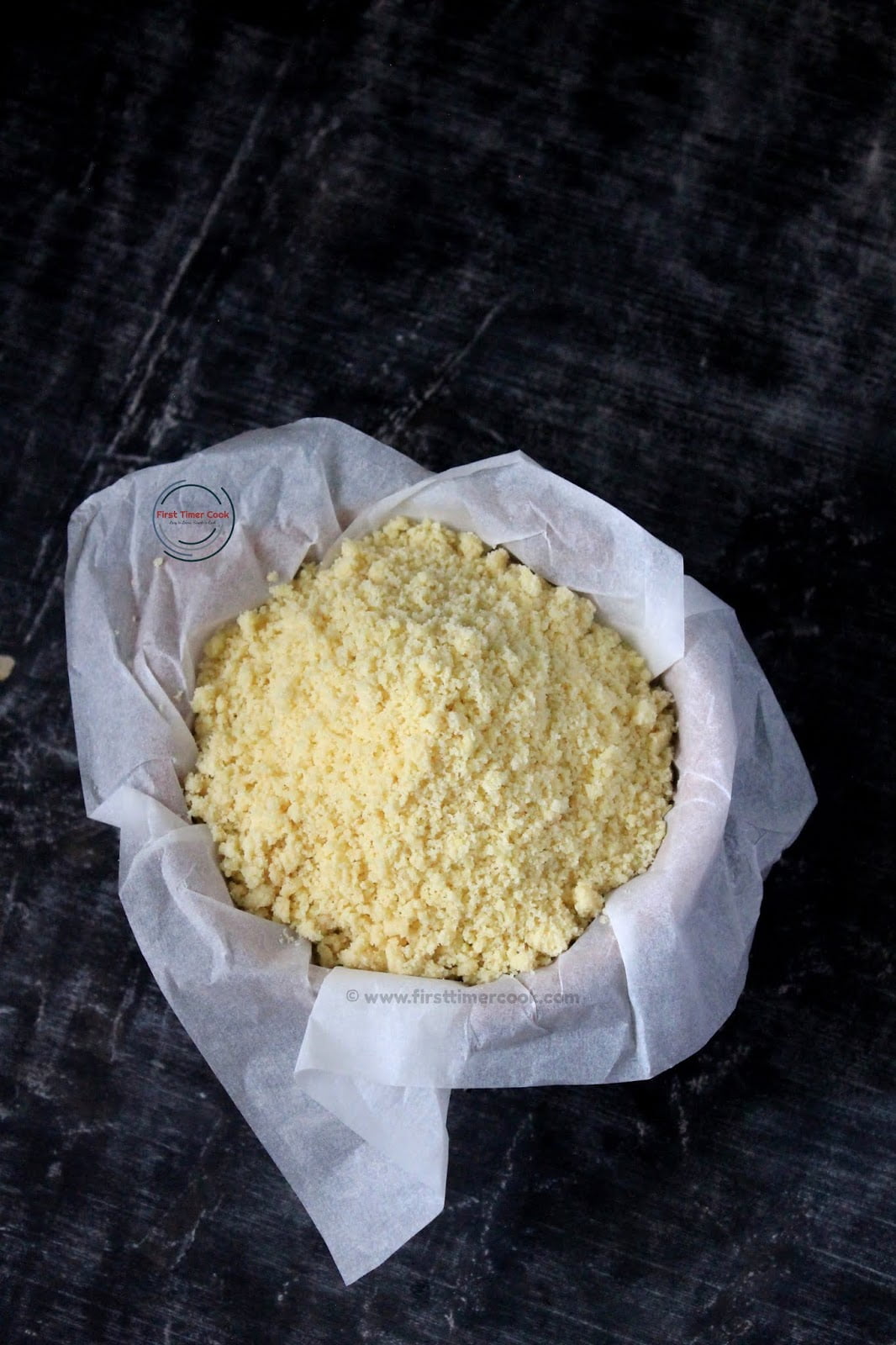 The process is so easy and quick. Only using 2 main ingredients, the mawa is ready at home by steaming method. Milk powder plays the vital role, but keep in mind to take the full fat milk powder. The two ingredients are mixed up first to make a dough like structure and then steamed. Within 10 minutes, one can have the mawa without compromising the authentic taste. After preparing the mawa, it can be refrigerated in an air-tight container and used up to one week. After cooling the mawa becomes hard, so at the time of use, just grate the mawa first and then the mawa or khoya can be used in any desired dish. You can try some dishes which are already here in my blog using mawa as
So do try this homemade Mawa / Khoya using steaming method. If you tried my recipe and enjoyed fully, then please share some pictures of your creation with me. Also kindly give your valuable feedback either in the comment box below or tag me as #firsttimercook on Instagram. You may also follow me on Facebook, Pinterest, Twitter, Google+, Instagram and can subscribe for free to get new recipes directly into your inbox 😊
Preparation Time : 5 mins | Cooking Time : 10 mins
Ingredients :
| | |
| --- | --- |
| Ingredients | Measurements |
| Milk powder (full fat) | 1 ½ cup |
| Cream | ½ cup |


Method :
In a mixing bowl, take milk powder and cream.
Start mixing using hand to form a dough.
Now place the dough over a cotton napkin / muslin cloth and wrap well.
Heat steamer and when the steamer is ready to steam, place the wrapped dough.
Steam for 10 minutes.
Turn off heat and allow to cool down completely.
Refrigerate in an air-tight container and use whenever needed !
Notes :
If the dough doesn't form easily, then add little amount of milk. I have not used any milk though.
PIN for later :