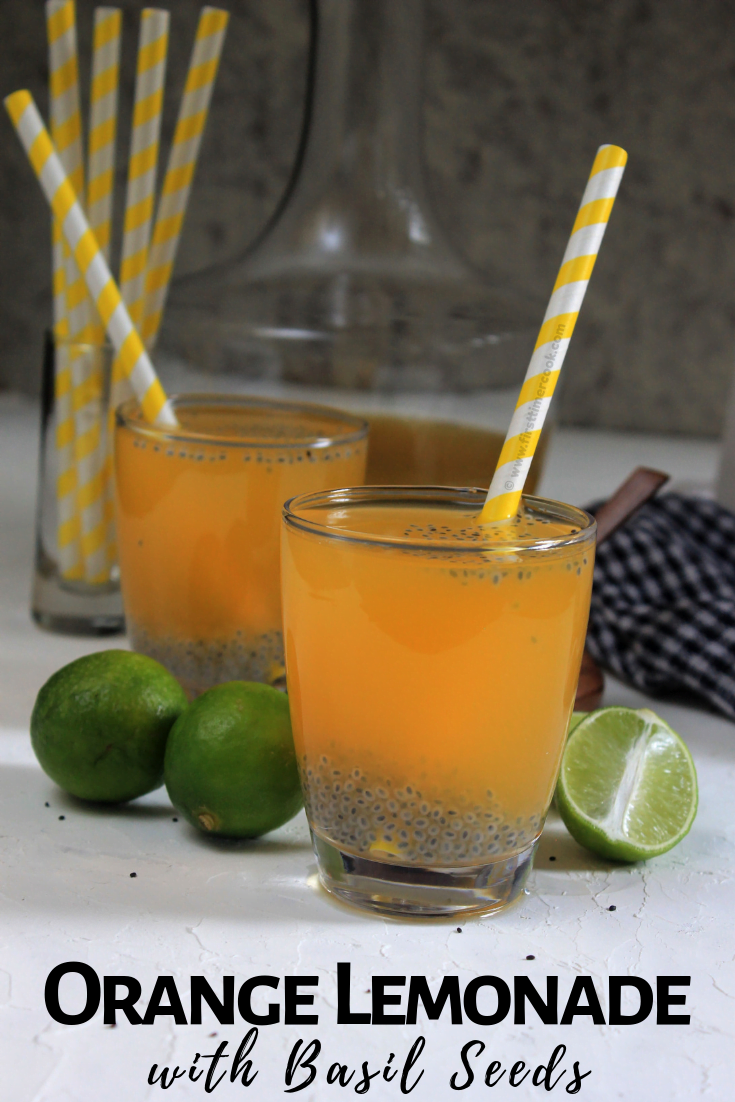 Today is Monday !!! And the theme no 184 of the Foodie Monday Blog Hop foodie group is decided as 'Pegan Diet' which is suggested by Veena di who blogs at Veena's Veg Nation. The Pegan Diet is a new approach of eating plan in the current days. This diet particularly combines some of the best principles of both the Paleo diet as well as Vegan diet. The pegan diet chart must include vegetables, fruits, nuts, seeds, egg, meat, fish and must avoid processed foods, dairy, sugar, grains, legumes. The purpose of this diet is basically to increase the vegetable intake and also to eat whole foods that are fresh and organic.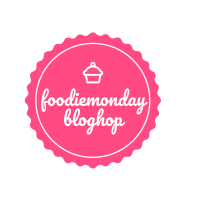 Well, for this theme contribution I have chosen a beverage as Orange Lemonade with Basil Seeds using my favorite citrus fruit, Orange and some basil seeds. Basil seeds, also known as Sabja is one of the best body coolant. These are packed with nutrition, contain high amounts of protein, fiber, iron and also provide numerous health benefits like being good for digestion, weight loss, treating cough and cold, boosting immunity, soothing effect on the stomach and much more. As the current season in India is of oranges in all around, so my pantry is also loaded with this fruit mostly.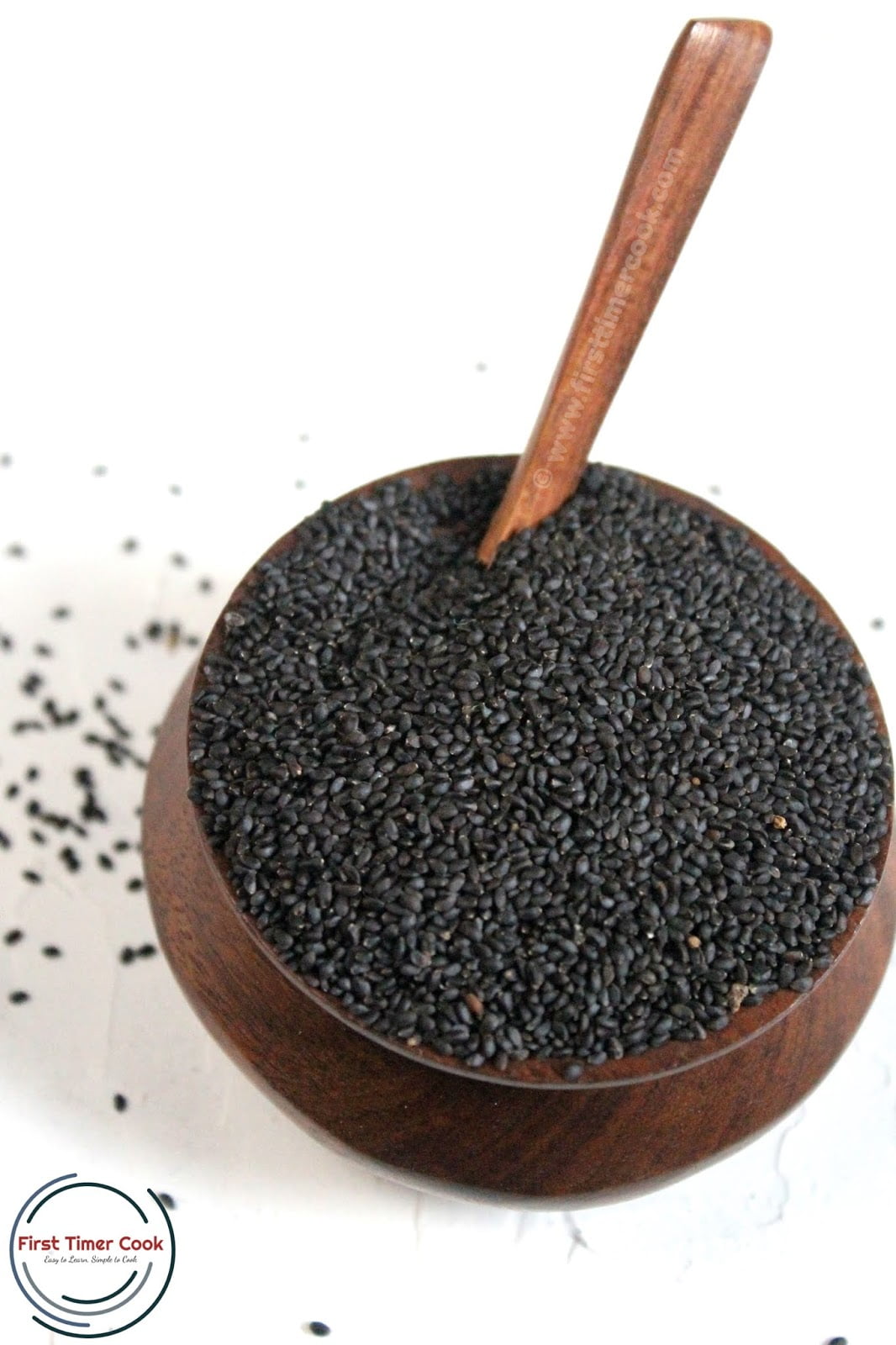 The orange juice is often opted by my family members. So keeping this on mind I prepared some lemonade using orange juice. And to add some healthy note also I have added some soaked basil seeds to it. This lemonade is totally sugar free and sweetened with honey.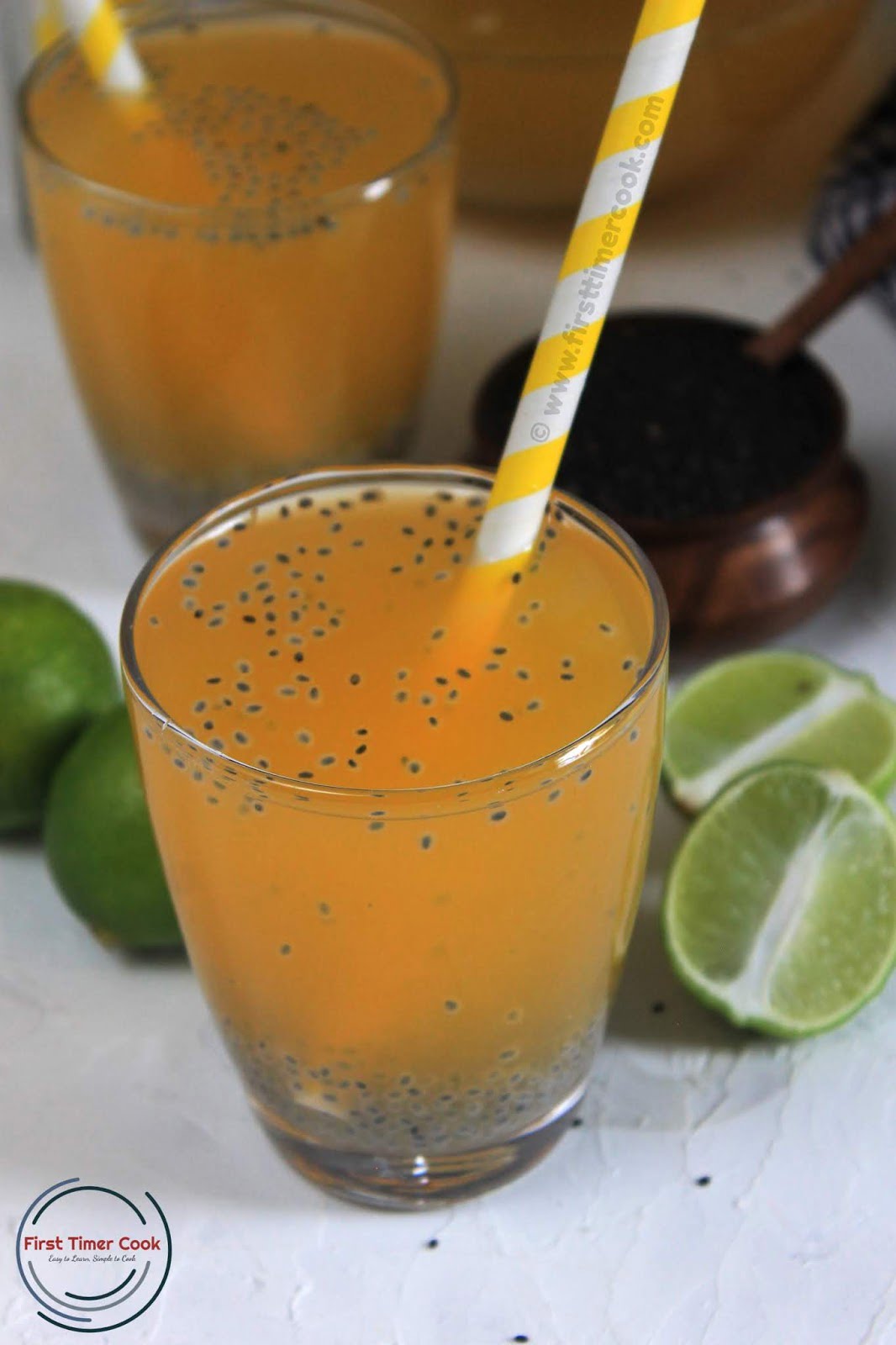 Ice cubes I have not added to the lemonade, simply I put in the refrigerator to get chilled and then prefer to serve here. The drink is completely pegan, gluten free and vegan. This is such a lovely breakfast drink one can opt easily too.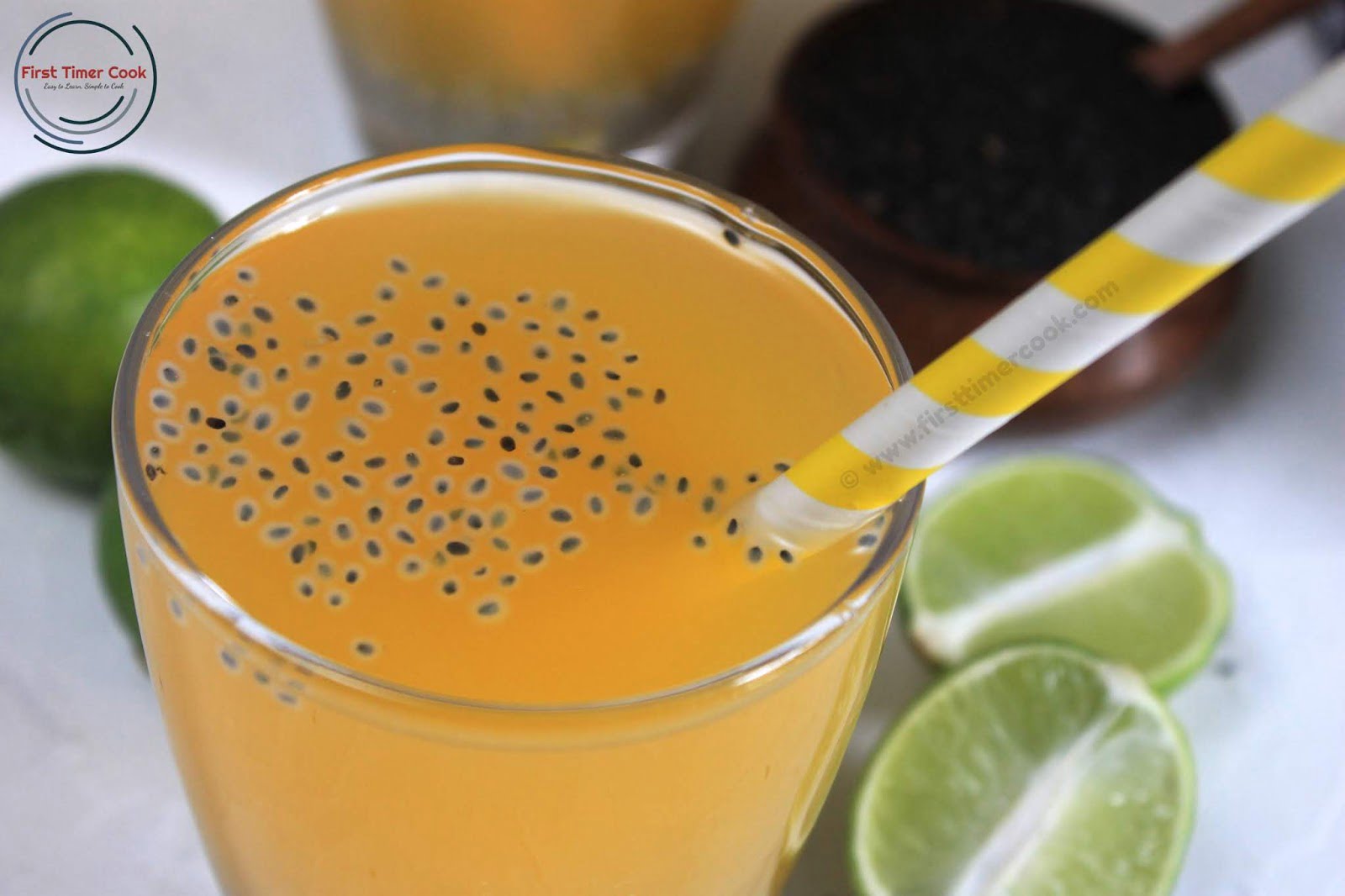 Recipe Card for 'Orange Lemonade with Basil Seeds (Non-alcoholic)' :
Pegan Beverage, Non-alcoholic lemonade, Honey, Orange, Vegan drink, Gluten free
Beverage
International
Author: Sasmita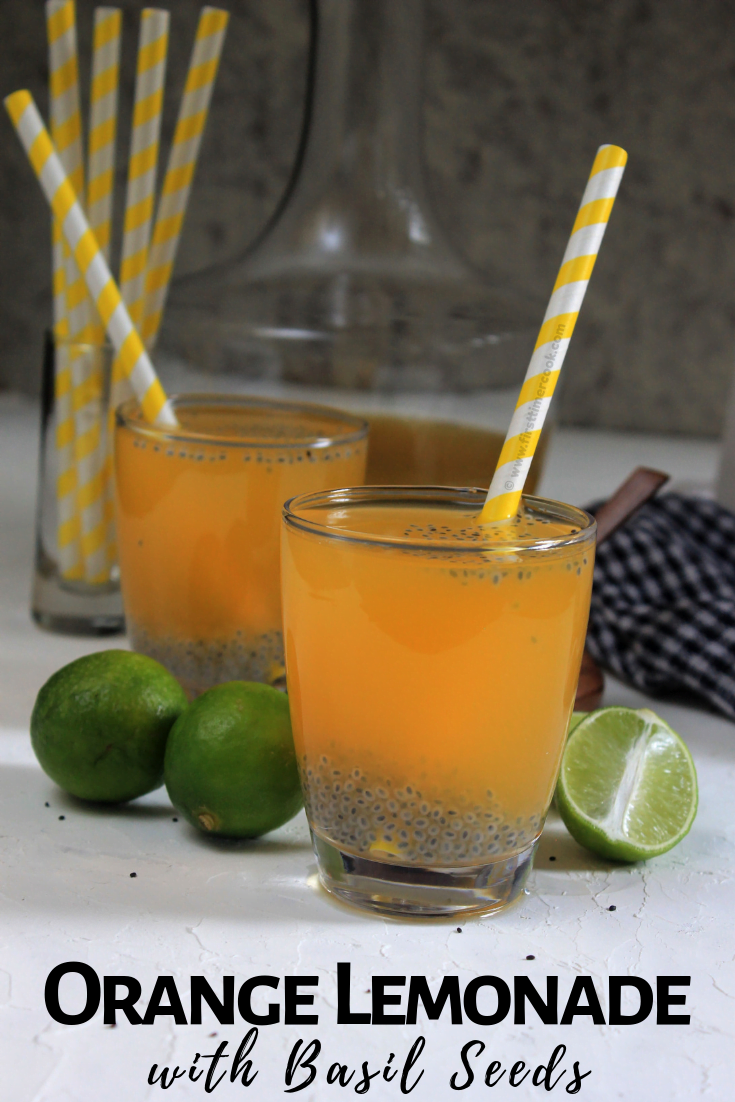 Orange Lemonade with Basil Seeds (Non-alcoholic)
non-alcoholic orange flavored lemonade along with some basil seeds which is sweeten with honey
prep time: 20 minscook time: total time: 20 mins
ingredients:
Orange juice (freshly squeezed) 3/4 cup
Lemon juice (freshly squeezed) 1/2 cup
Honey 1/4 cup
Basil seeds (soaked) 2-3 tbsp
Water 6-7 cup
instructions
In a large pitcher take freshly squeezed lemon juice, orange juice, honey and mix everything well using a spoon.
Then add water and give a mix again.
Keep the pitcher in the refrigerator to chill till the time of serve.
While serving, just take out from refrigerator.
Put the soaked basil seeds in the pitcher and mix.
Pour into the serving glass and serve immediately !
NOTES:
I have not added any ice chunks, if you want some more chillness in the drink then put some ice cubes in the serving glass and then pour the drink and serve.
Some mint leaves can be added to the drinks here.
https://firsttimercook.com/2019/02/orange-lemonade-with-basil-seeds-non-alcoholic.html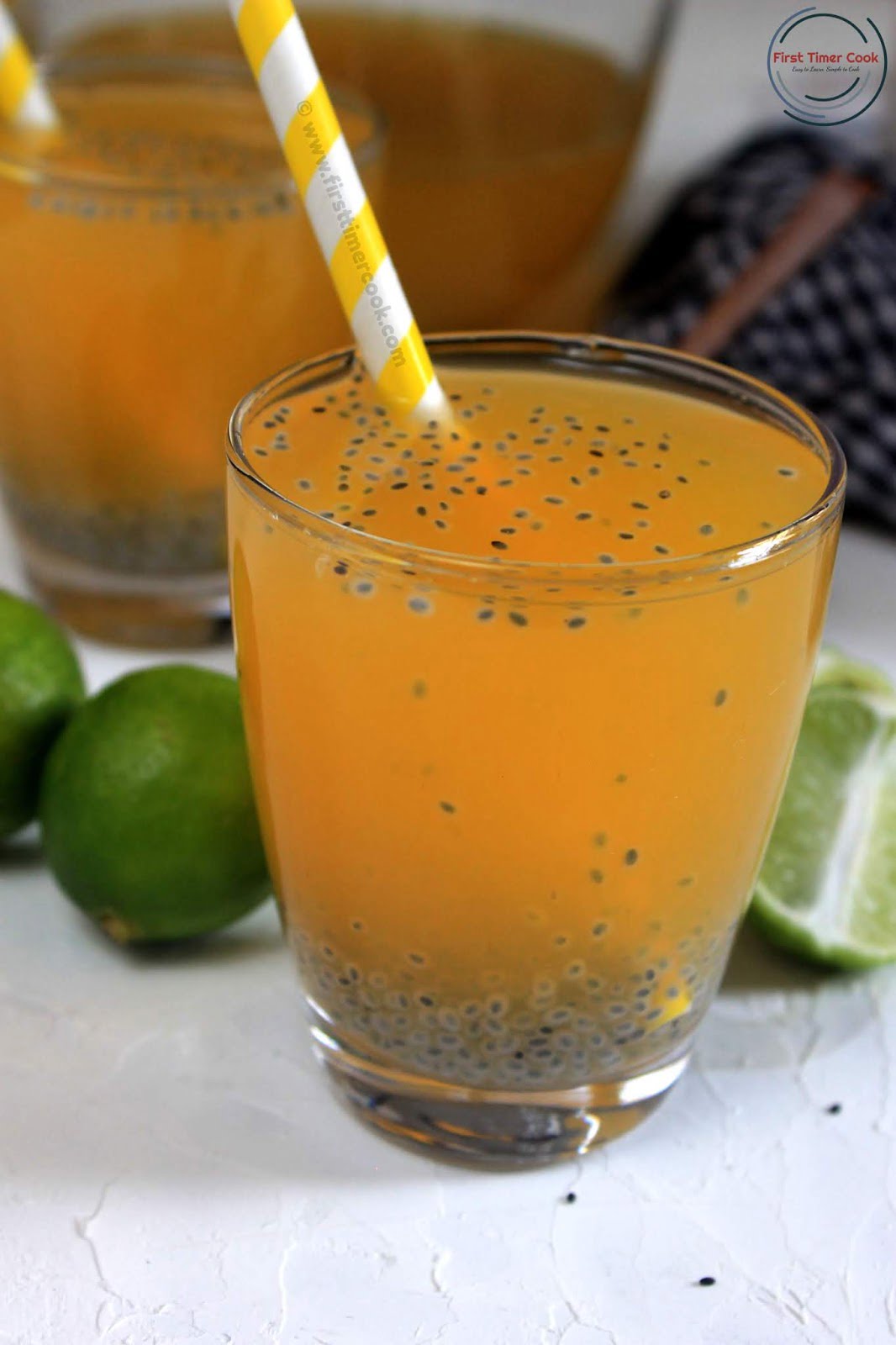 If you tried my recipe and enjoyed fully, then please share some pictures of your creation with me. Also kindly rate the recipe below, give your valuable feedback either in the comment box below or tag me as @firsttimercook on Instagram.
You may also follow me on Facebook, Pinterest, Twitter, Google+, Instagram and can subscribe for free to get new recipes directly into your inbox 😊

PIN for later :