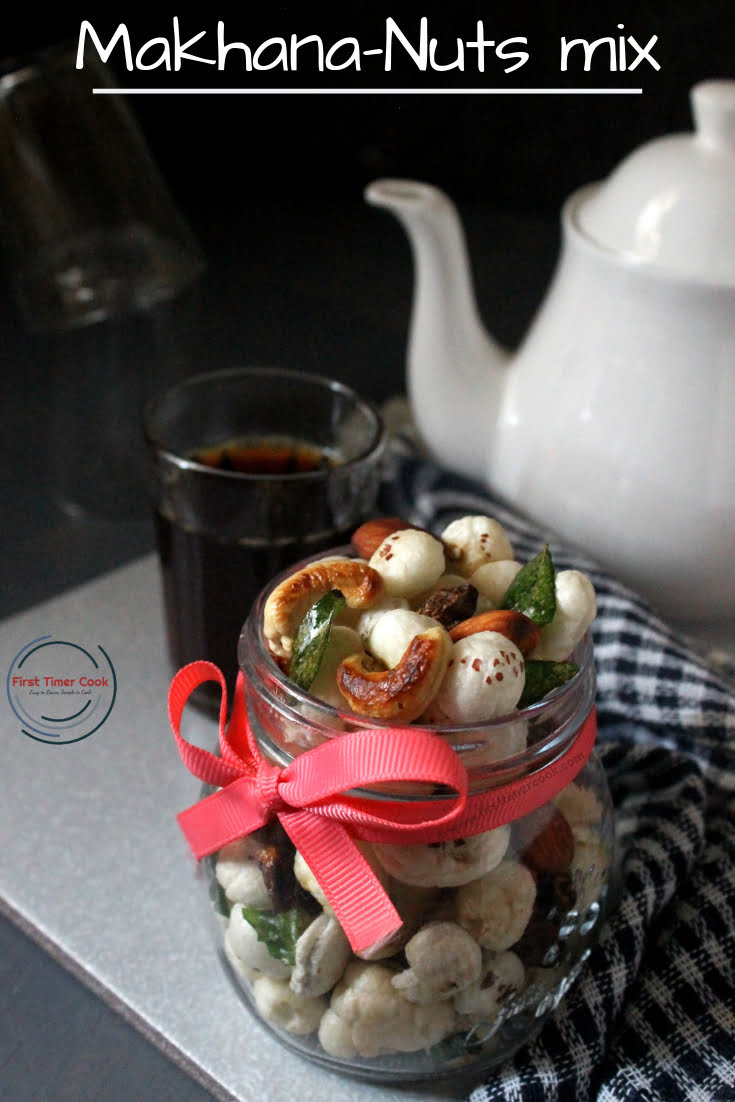 Lotus seeds are also named as Fox nuts or Makhana or Gorgon nuts etc. In India particularly this is commonly called as Makhana. This non-cereal is grown in the stagnant water. Usually this is much popular as a fasting food among people or even it is used as an ingredient (main ingredient mostly) in many curries or sweet dishes. However, many people are not aware of its health benefits and nutritional value. It is a recommended dietary supplement and is easily available in the super market. Some of the health benefits of makhana are:
Enables weight loss
A good source of fiber, magnesium, potassium, phosphorus, iron, zinc, protein, carbohydrates
High in fiber and low in calories
Beneficial for peoples having heart diseases, high blood pressure, diabetes, obesity due to its low sodium and high magnesium content
Significantly lower glycemic index than most high carbohydrate foods like rice, bread, etc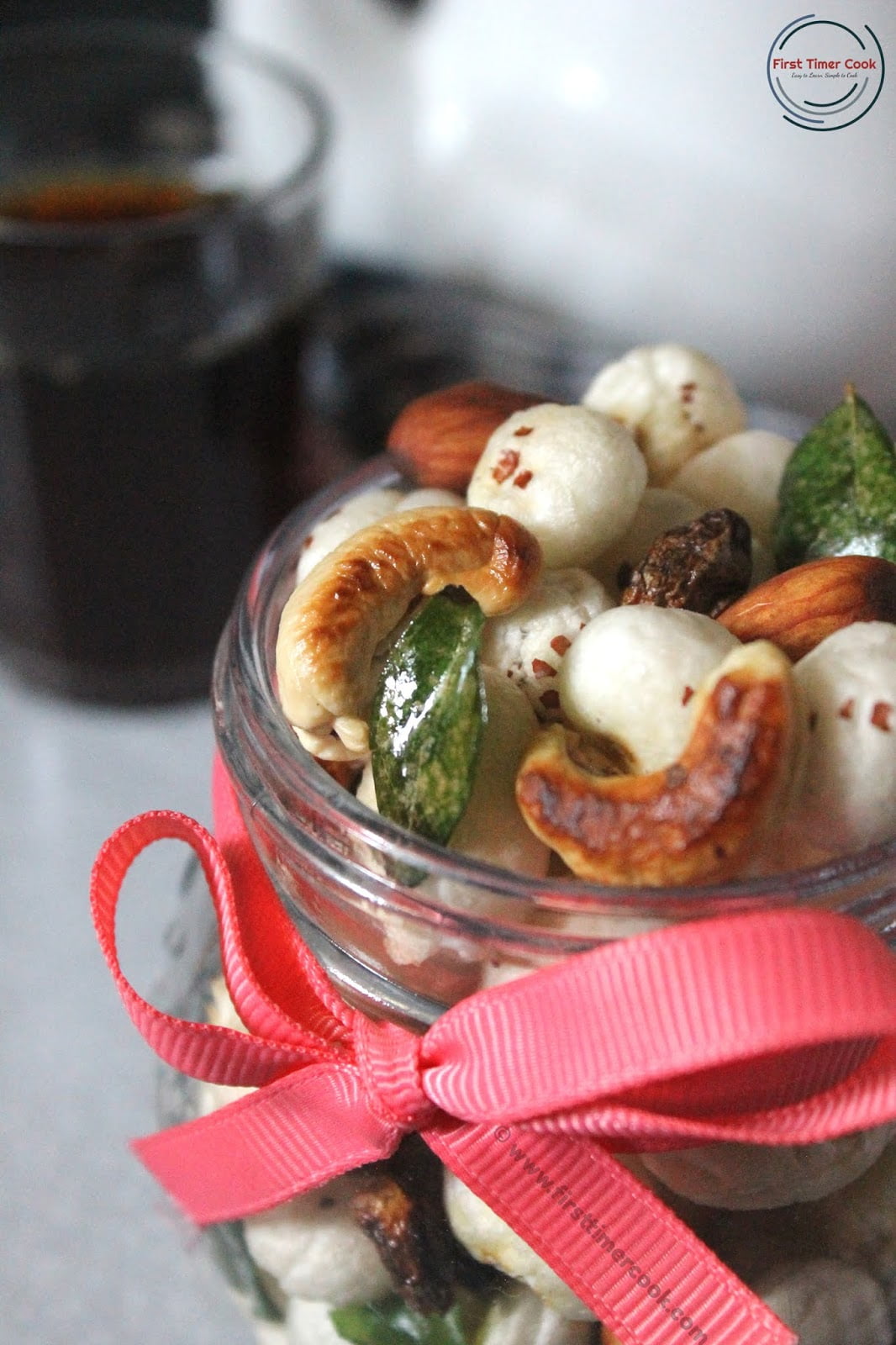 These seeds have a very good shelf life and hence can be stored for a long time in an air-tight container. In any form like raw, roasted or ground, we can consume depending upon our choice. Well here I have a nutritious snack recipe using the lotus seeds / makhana / fox nuts as Makhana-Nuts Mix / Lotus seed-Nuts Mix. I have already shared a kheer or pudding recipe using these seeds (Makhana Kheer using coconut milk – Vegan & Gluten free)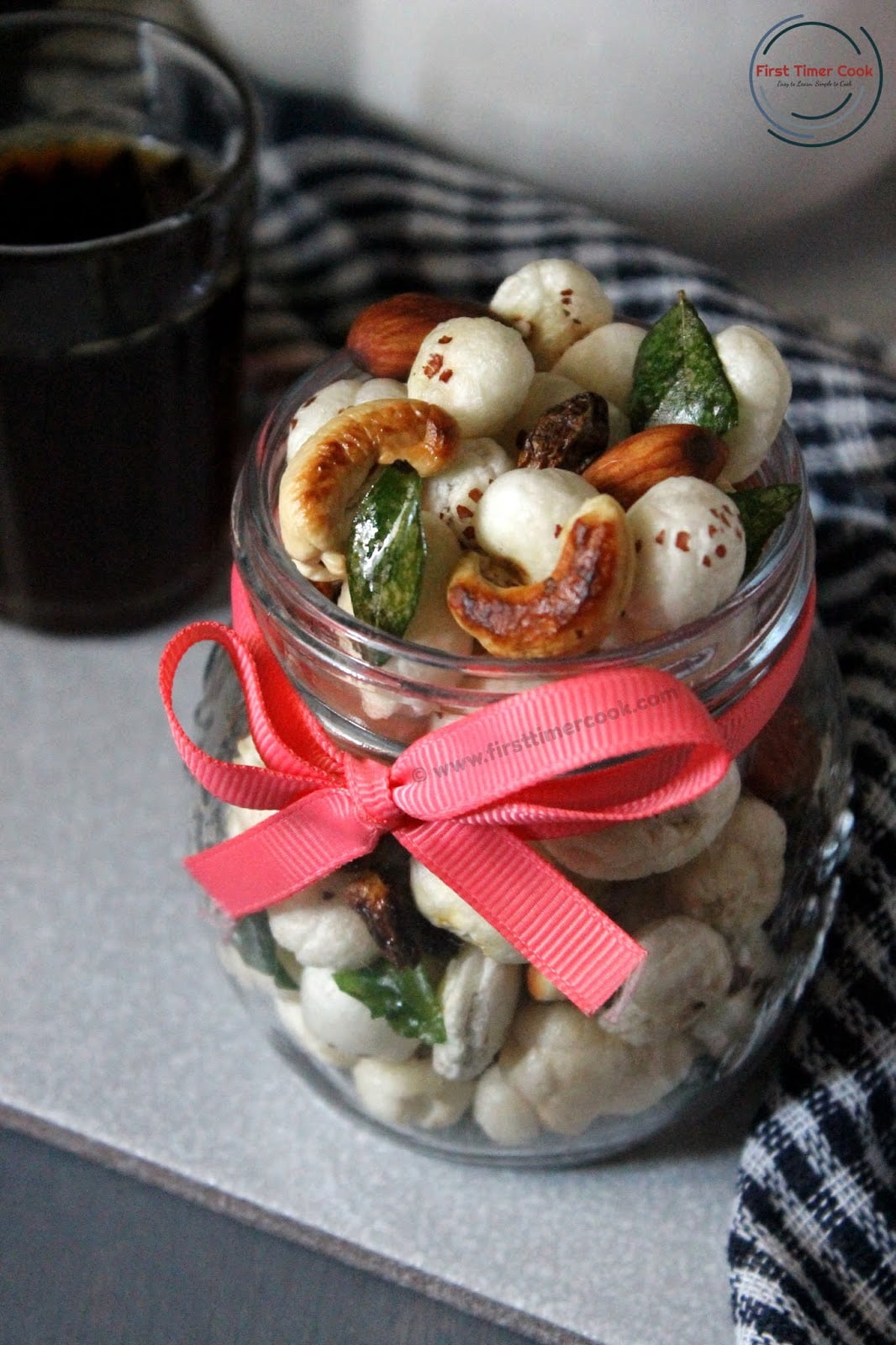 This makhana-nuts mix is so simple and quick to prepare. Some nuts like cashew, raisin and almonds I have added here along with the main ingredient as Lotus seeds. Completely vegan and gluten free snack option is this. Any age group surely love this quick crunchy snack. Just fry for few times and then mix everything to get the yum and crunch snack. In festive time, this best fits to fill our tummy as a Falahar. I love to enjoy this healthy snack with a hot cup of black tea.
Recipe Card for 'Makhana-Nuts Mix / Lotus seed-Nuts Mix' :
Snack, Makhana, Lotus seed, Vegan snack, Festive dish, Falahar
Snack, Vegan, Gluten free
Indian
Author: Sasmita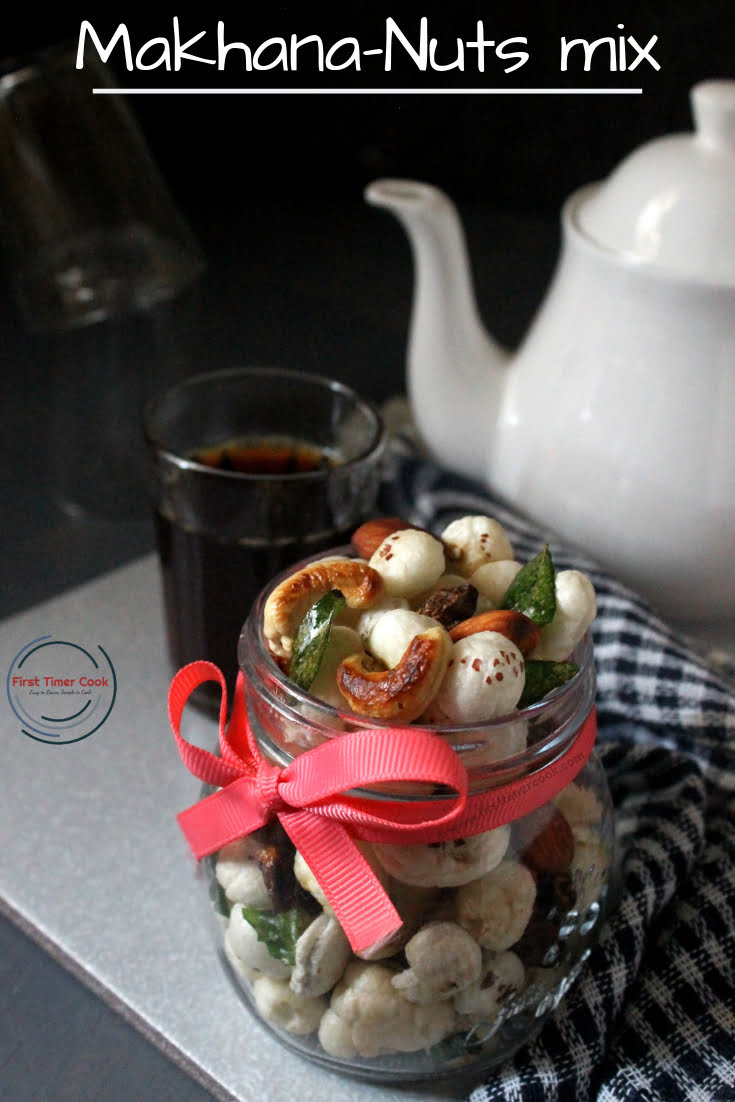 Makhana-Nuts Mix / Lotus Seed-Nuts Mix
a healthy and nutritious crunchy snack using lotus seed which is completely Vegan and Gluten free
prep time: 5 minscook time: 15 minstotal time: 20 mins
ingredients:
Makhana 2 cup
Cashew 1/2 cup
Almond 1/2 cup
Raisin 1/4 cup
Curry leaf 2 sprig
Chat masala 1/2 tsp
Salt as needed
Oil 2 tbsp
instructions
First heat oil (1 tbsp) in a pan.
Add curry leaves and fry for 5-6 seconds.
Next add makhana / puffed lotus seeds / fox nuts and mix well.
Keep frying till lotus seeds become crisp and crunch in texture.
Transfer to a bowl and keep aside to cool down.
In the same pan, again heat oil (1 tbsp).
Add almonds, cashews, raisins and fry till becomes light brown in color.
Turn off heat and keep aside to cool.
Then transfer these fried nuts into the bowl.
Put the chat masala, salt and give a nice mix using a spoon.
Keep in an airtight container and serve when needed !
NOTES:
Nuts here I have used are cashew, almonds and raisin. But these can vary and any other nuts can be used.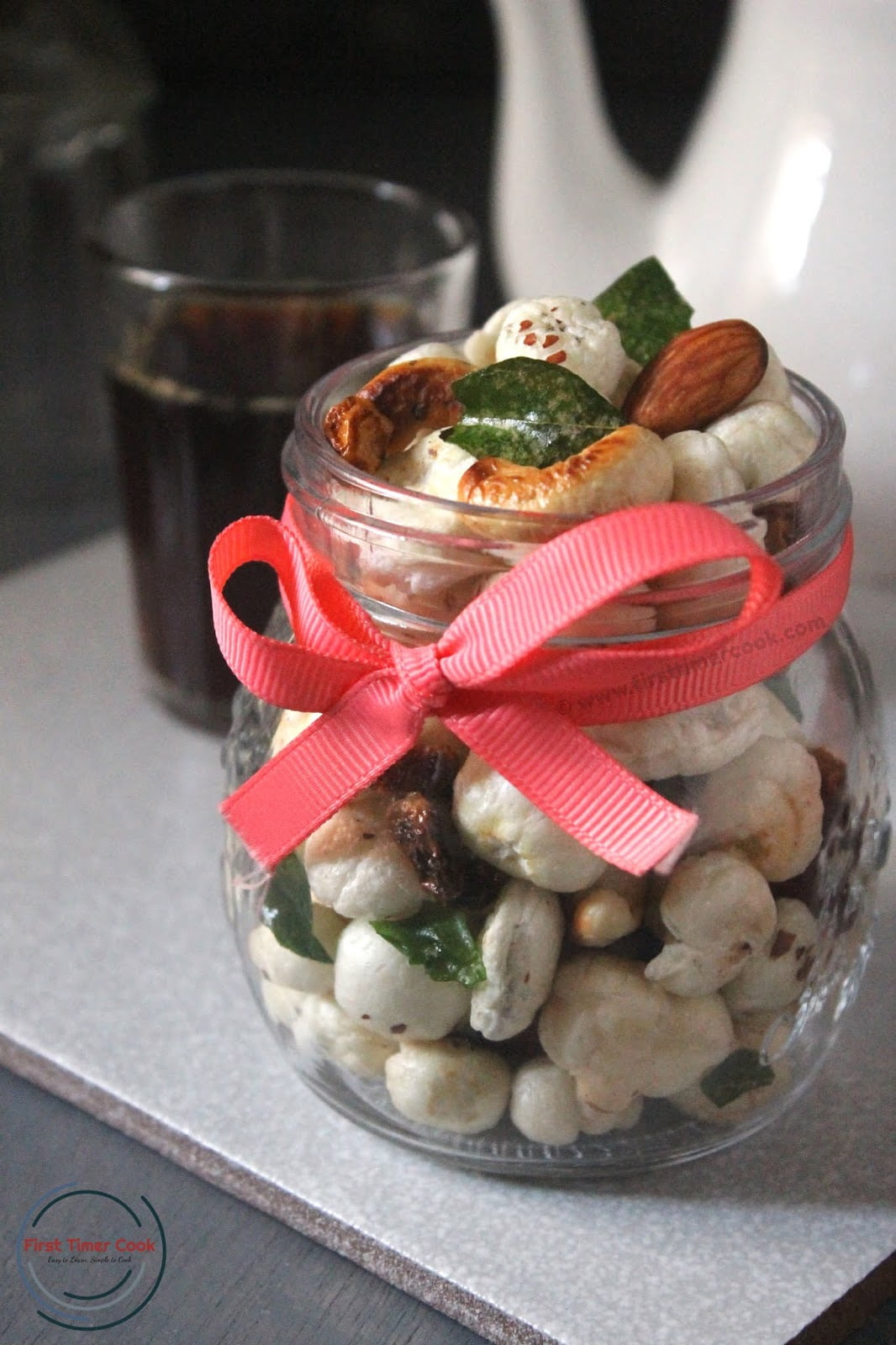 If you tried my recipe and enjoyed fully, then please share some pictures of your creation with me. Also kindly rate the recipe below, give your valuable feedback either in the comment box below or tag me as @firsttimercook on Instagram.
You may also follow me on Facebook, Pinterest, Twitter, Google+, Instagram and can subscribe for free to get new recipes directly into your inbox 😊
This Makhana-Nuts mix is contributed for 183rd theme of the Foodie Monday Blog Hop foodie group which is decided as 'Indian Superfoods (makhana / turmeric / drumstick)' and suggested by Vidya Narayan who blogs at Masala Chili.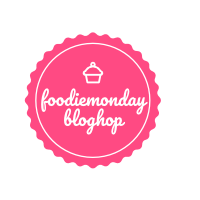 PIN for later :