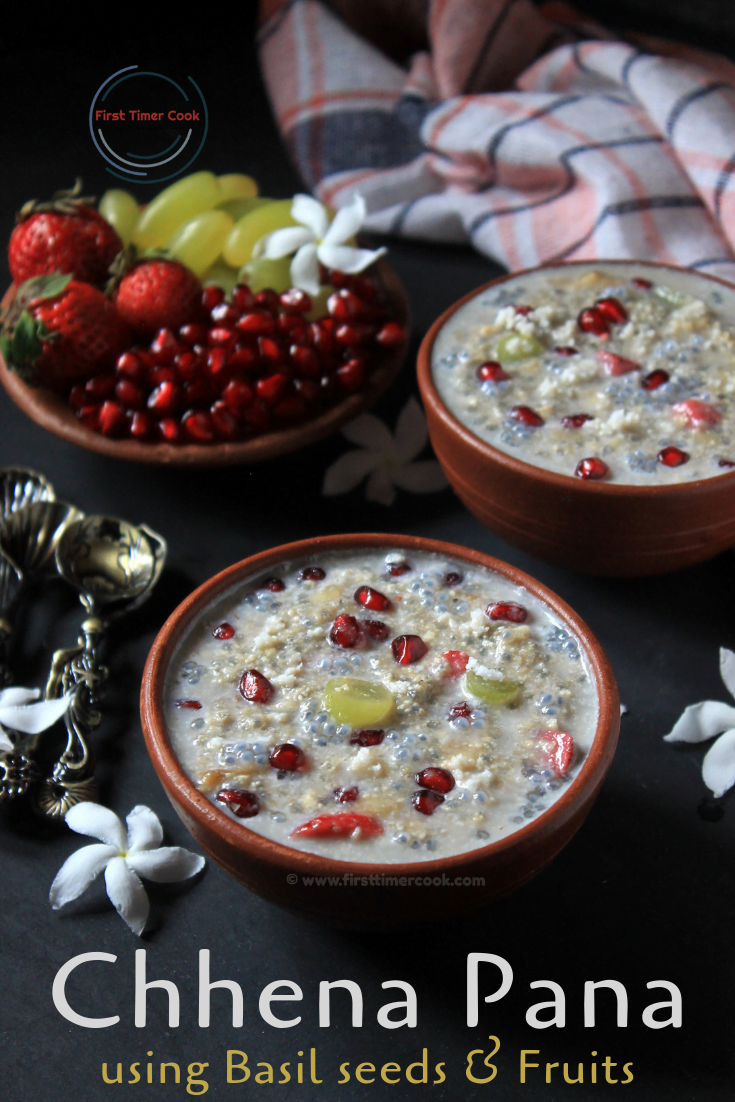 Happy Maha Shivratri to all my viewers 😊
Maha Shivratri is a Hindu festival to worship lord Shiva which is celebrated every year on the new moon day in the month of Magha according to the Hindu calendar. Literally the festival name translates to "the great night of Lord Shiva". On this day devotees keep fasting and worship Shivlinga by offering bael leaves, milk, honey to the Shivlinga as these are believed to be Lord Shiva's favorite. There are also many mythological stories associated with this day.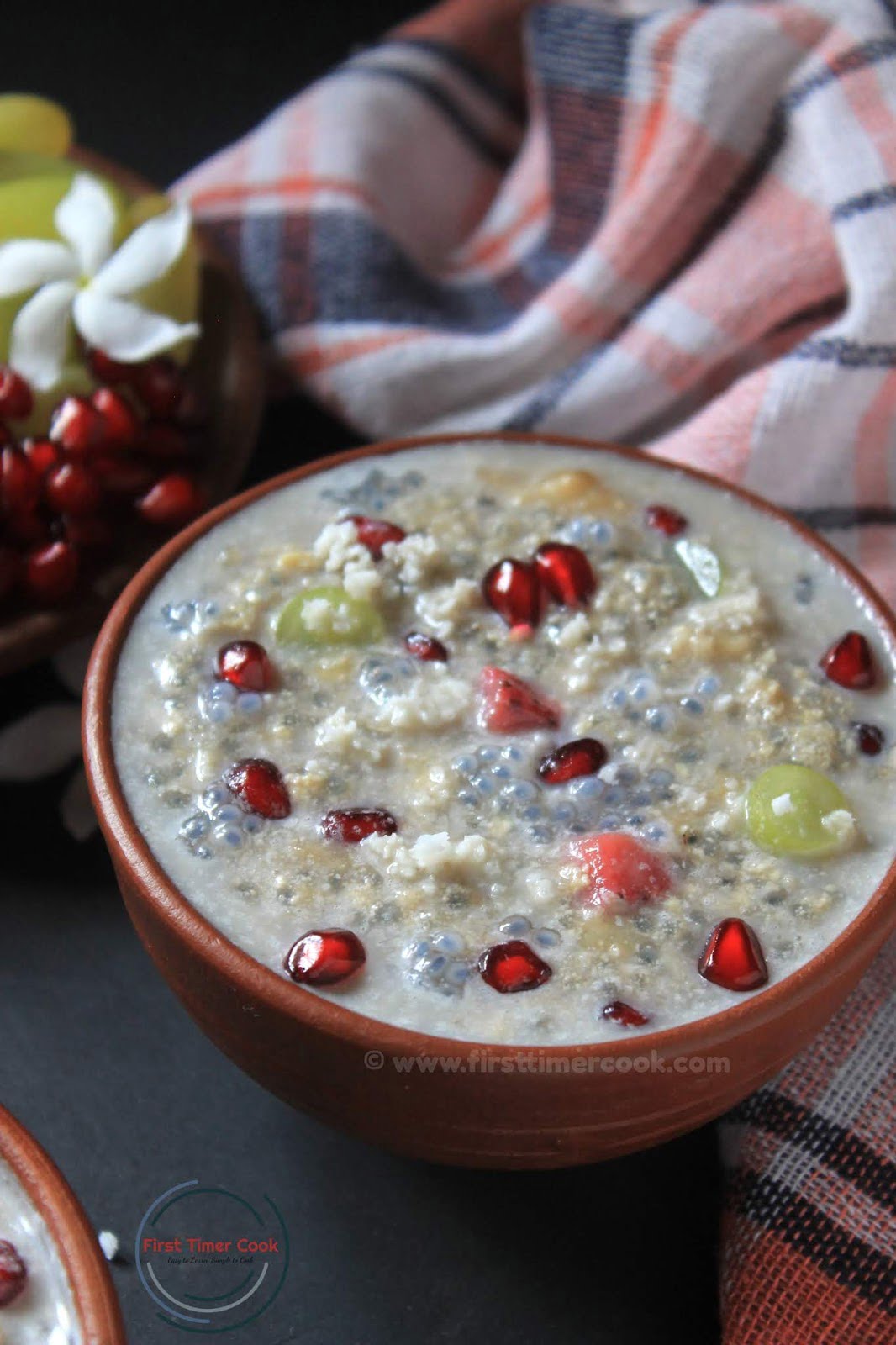 Many devotees observe particularly strict fast means they do not have even a drop of water although some go for a diet of fruits and milk. In Odisha, this festival is named as 'Jagara'. A pana is usually prepared using some chhena, fruits, milk and that is consumed during the fasting period to keep our body dehydrated.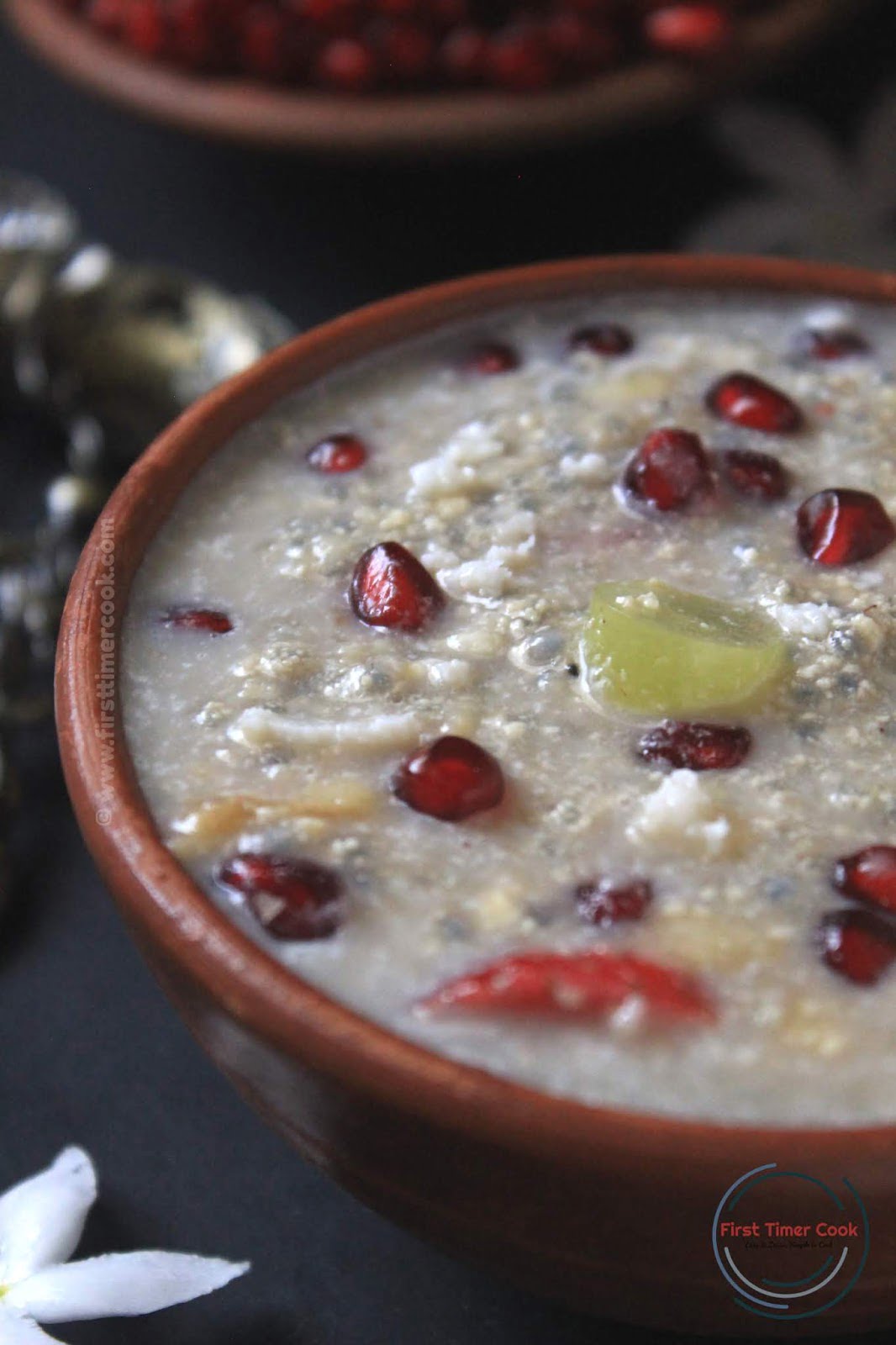 On this auspicious occasion of Maha Shivratri, I have also prepared the chhena pana where I have added also some soaked basil seeds to the pana. The basil seeds give a coolant effect to our stomach. The pana is flavored with some freshly crushed black pepper powder and cardamom powder as well. The consistency of the pana is desirable like semi thick or thick. Accordingly more or less milk can be added. Within 5 minutes, the dish will be ready to serve. So do prepare this flavorful drink, Odia Chhena Pana using Basil seeds & Fruits on this festive day.
Recipe Card for 'Odia Chhena Pana using Basil seeds & Fruits' :
Chhena, milk, fruits, basil seeds, healthy drink,
Beverage, summer drink, gluten free
Odia
Author: SasmitaPin it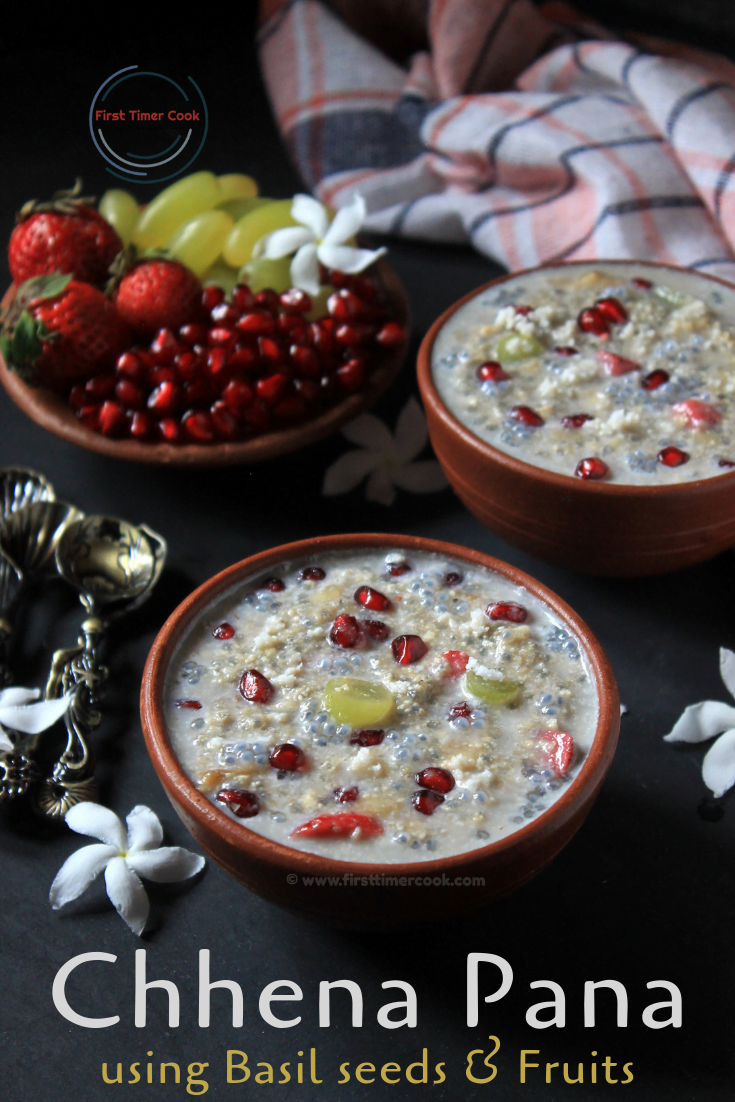 Odia Chhena Pana using Basil seeds & Fruits
a fasting drink from Odia cuisine
prep time: 5 minscook time: total time: 5 mins
ingredients:
Chhena 1 cup
Milk 1/2 cup
Banana (ripe) 2 no.
Basil seeds (soaked) 1/4 cup
Strawberry, pomegranate seeds, apple (roughly chopped) 1/2 cup
Jaggery (grated) 1/4 cup
Coconut (fresh and grated) 3 tbsp
Ginger (freshly crushed) 1/2 tsp
Black pepper powder (freshly crushed) 1/4 tsp
Cardamom powder (freshly crushed) 1/4 tsp
instructions
First in a bowl take the ripe bananas and mash well.
Next add chhena, grated jaggery, coconut, freshly crushed ginger, black pepper powder, cardamom powder and mix using a spoon.
Then add milk, soaked basil seeds, roughly chopped strawberries, apple and pomegranate seeds.
Mix thoroughly everything again.
Pour into serving bowl / glass and serve !
NOTES:
Any fruits can be opted as per choice.
The black pepper powder can be skipped here but that adds a lovely flavor to the pana.
https://firsttimercook.com/2019/03/odia-chhena-pana-using-basil-seeds-and-fruits.html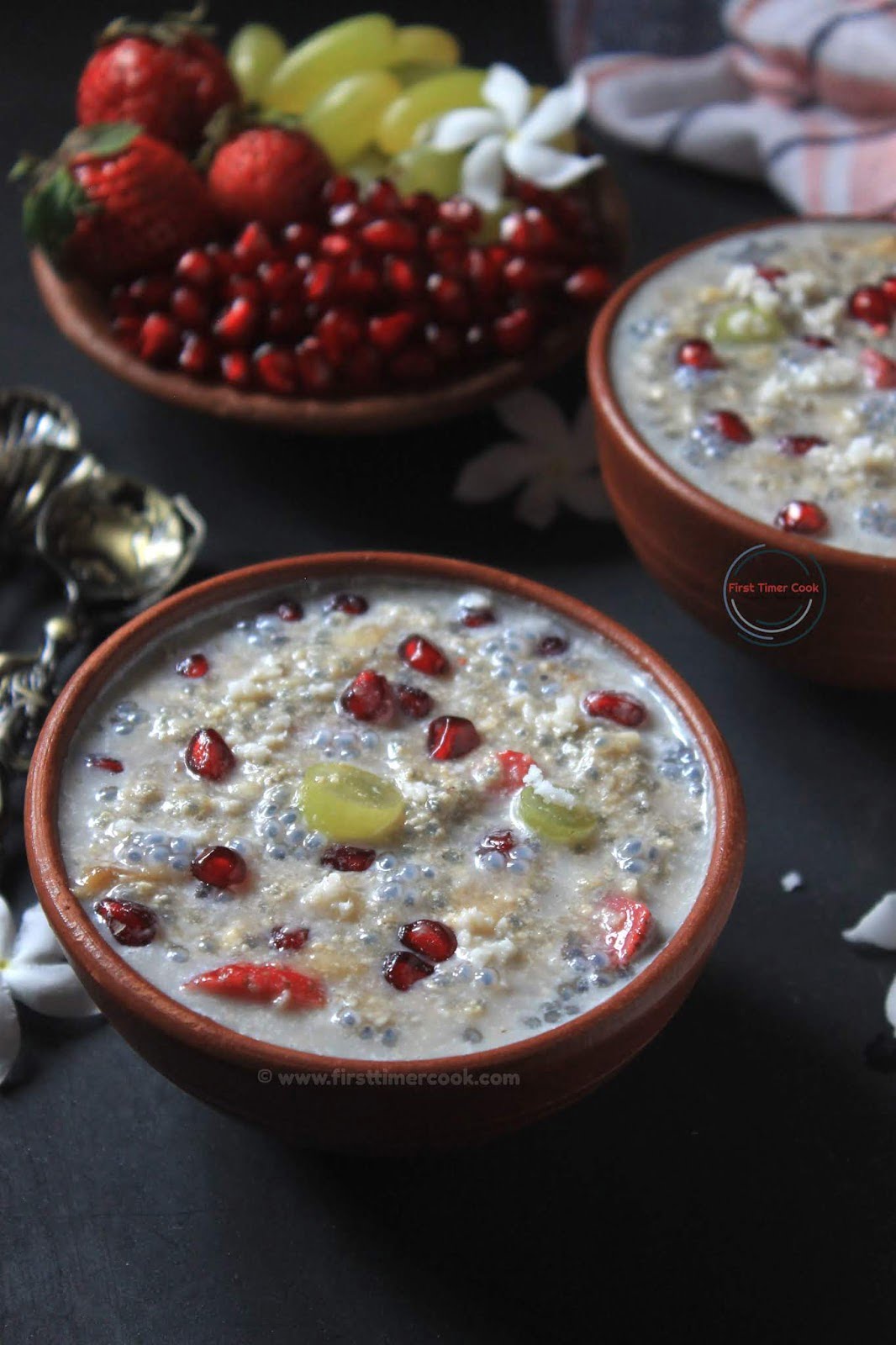 If you tried my recipe and enjoyed fully, then please share some pictures of your creation with me. Also kindly rate the recipe below, give your valuable feedback either in the comment box below or tag me as @firsttimercook on Instagram.
You may also follow me on Facebook, Pinterest, Twitter, Google+, Instagram and can subscribe for free to get new recipes directly into your inbox 😊

PIN for later :