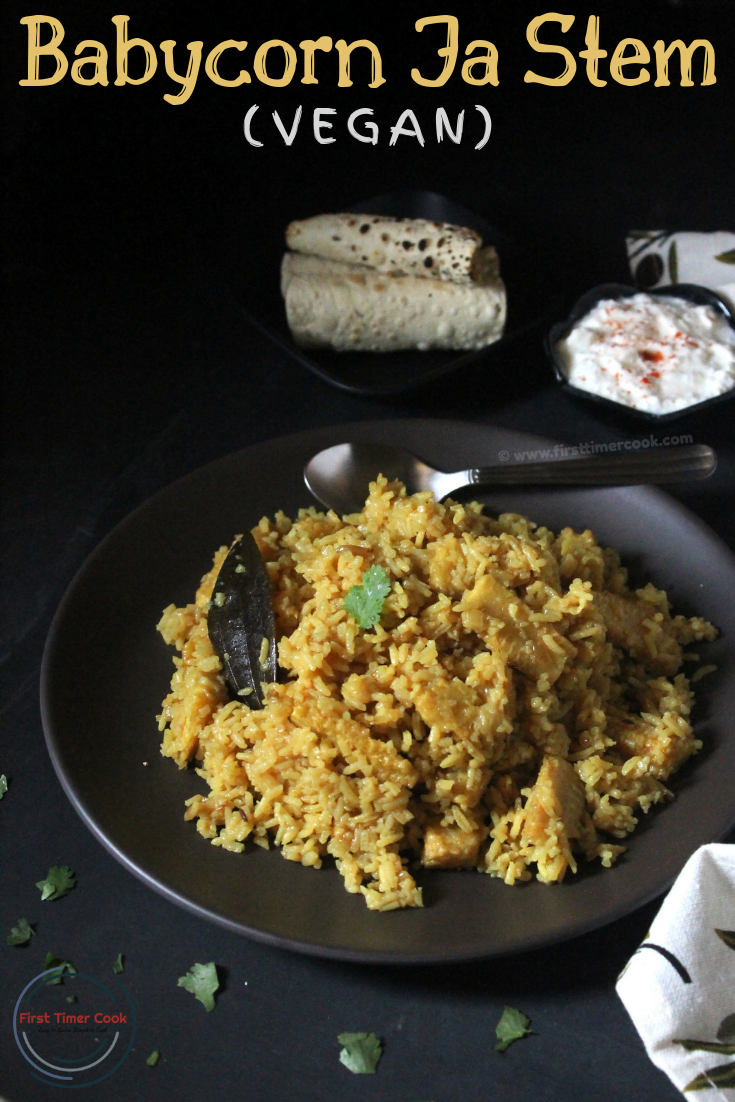 Meghalaya is one of the Seven Sister States of northeast side of Indian subcontinent. In Sanskrit language, the state name means 'the abode of clouds'. The majority are tribal population and among them these three tribes : Garos, Khasis and the Jaintias are the main ones. Accordingly, the Meghalaya cuisine is divided into three main categories like Garo, Khasi and Jaintia. Rice is the staple food here along with meat and fish. People here have their typical cooking pattern and prefer always to make the dish without using much spices or even without any spices.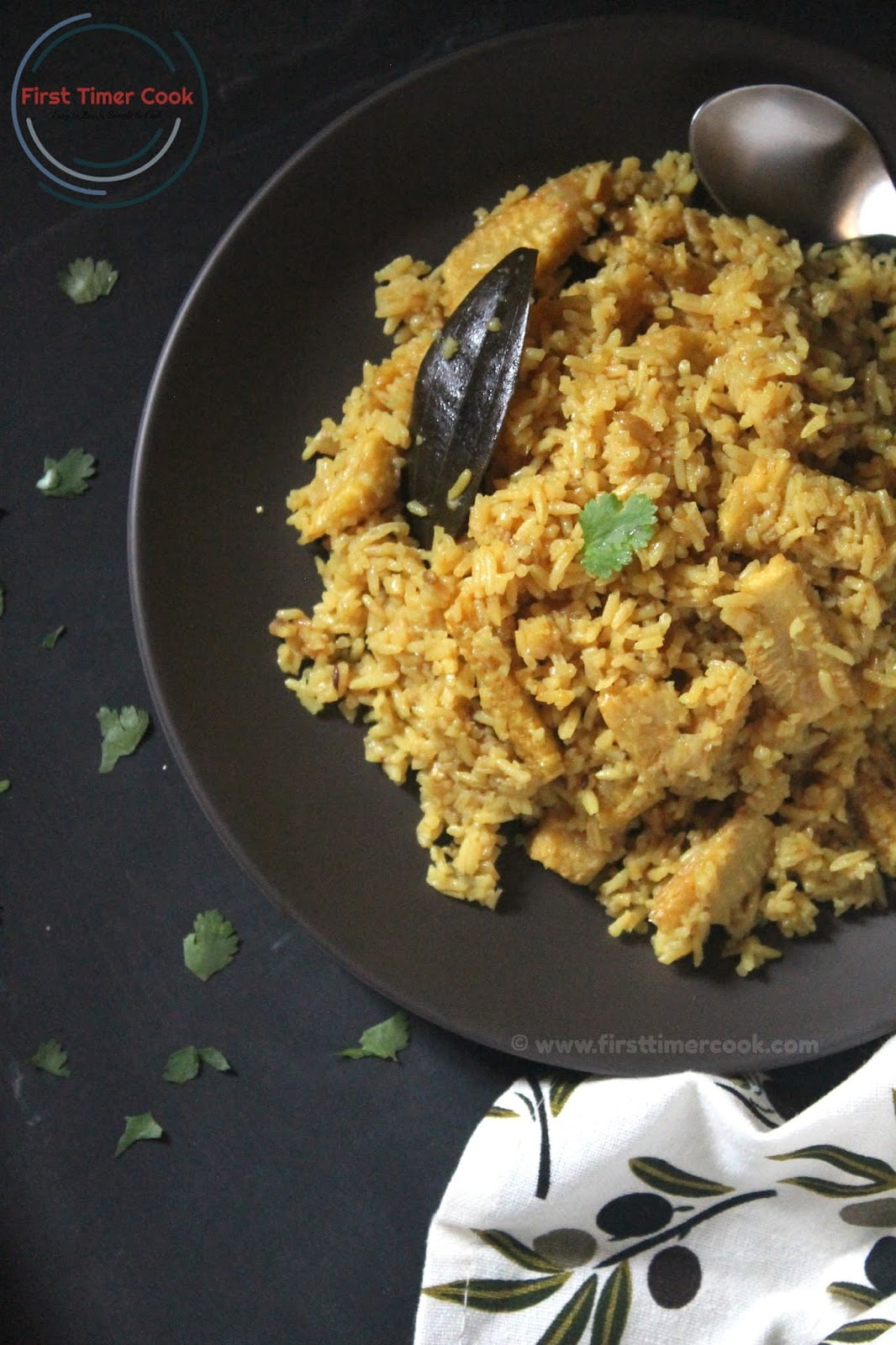 Well, here I have picked up a dish as Baby corn Ja Stem which is an ethnic recipe of the Khasi tribe of Meghalaya. Here the word 'Ja' means 'Rice' and 'Stem' means 'yellow' in the regional khasi language. This rice dish quite similar to the normal pulao recipe, but here no spices are used. The beautiful yellowish color particularly comes from the addition of turmeric powder only. To the traditional JaStem, here I have added some sliced baby corns as a twist. This dish will go best pair with curd or even any curry. Completely vegan this rice dish is as well. The cooking procedure in a pan is the traditional way, but one can cook this rice dish in a pressure cooker. A bit bland taste it has, still anyone'll surely enjoy this different kind of rice dish.
Recipe Card for 'Babycorn Ja Stem (VEGAN) – Meghalayan delicacy' :
Vegan, Rice, turmeric powder, baby corn, low spice dish
Rice dish, Yellow rice, Khasi Delicacy
Meghalayan Cuisine
Author: SasmitaPin it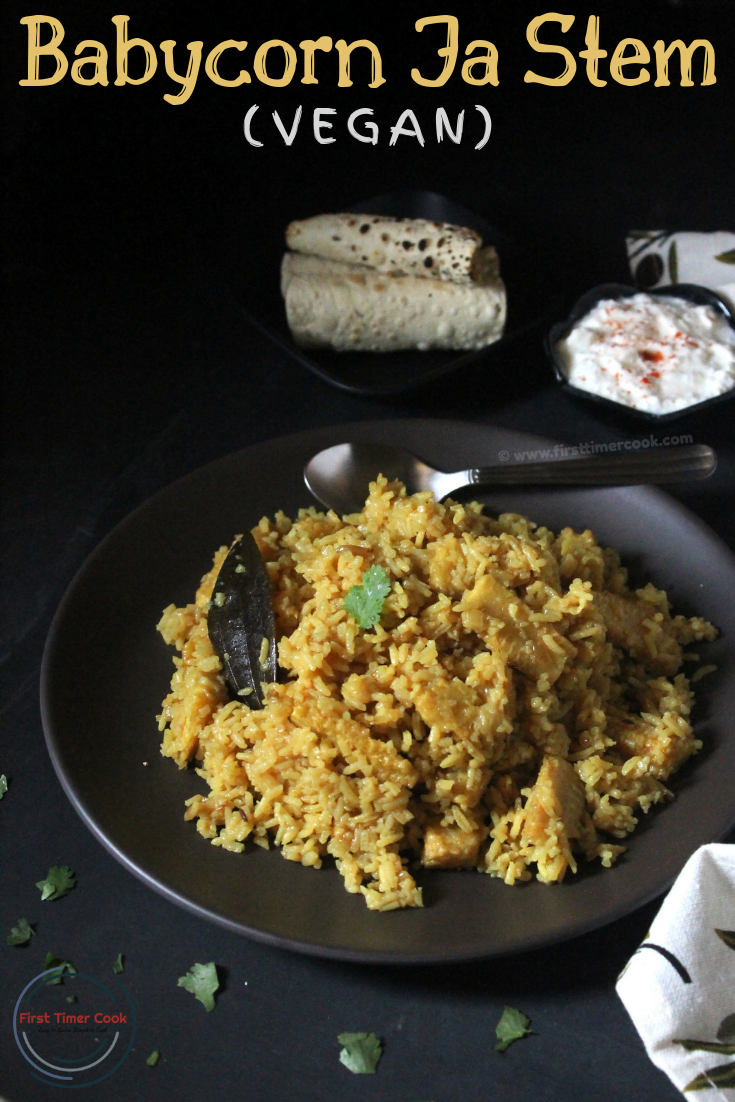 Baby corn Ja Stem (VEGAN) – Meghalayan delicacy
a yellow rice dish from Khasi tribe of Meghalaya along with Baby Corn
prep time: 20 minscook time: 35 minstotal time: 55 mins
ingredients:
Rice (preferably short-grained rice) 1 cup
Baby corn (1 inch slice) 3/4 cup
Onion (chopped) 1/4 cup
Green chili (finely chopped) 2 no.
Ginger-garlic paste 1/2 tbsp
Turmeric powder 1 tsp
Bay leaf 2 no.
Oil 1 tbsp
Salt as needed
Water as needed
Coriander leaf (finely chopped) as needed
instructions
First wash and drain rice thoroughly. Keep aside.
Now heat oil in a pan and put the bay leaves.
Then add chopped onion and saute for 2-3 minutes over medium heat.
Add ginger-garlic paste and saute till raw smell goes away.
Then add turmeric powder and fry the masala mixture till the oil separates.
Put all the sliced baby corns along with chopped green chilies.
Mix and keep sauteing for 5-6 minutes.
Then add drained rice and keep sauteing for 1-2 minutes again.
Pour 2 cup (1/4 cup extra can be added too) water, salt and give a nice stir.
Cover the pan with lid and allow to cook till the rice are done well over low heat.
Serve hot as it is or along with curd or with any desired curry !
NOTES:
Green chilies add the spicy factor here which can be more or less as per choice. If preferring for kids, then just skip adding green chilies.
This dish can also be prepared in a pressure cooker.
Always adjust the quantity of water depending upon the rice variety.
https://firsttimercook.com/2019/03/babycorn-ja-stem-vegan-meghalayan-delicacy.html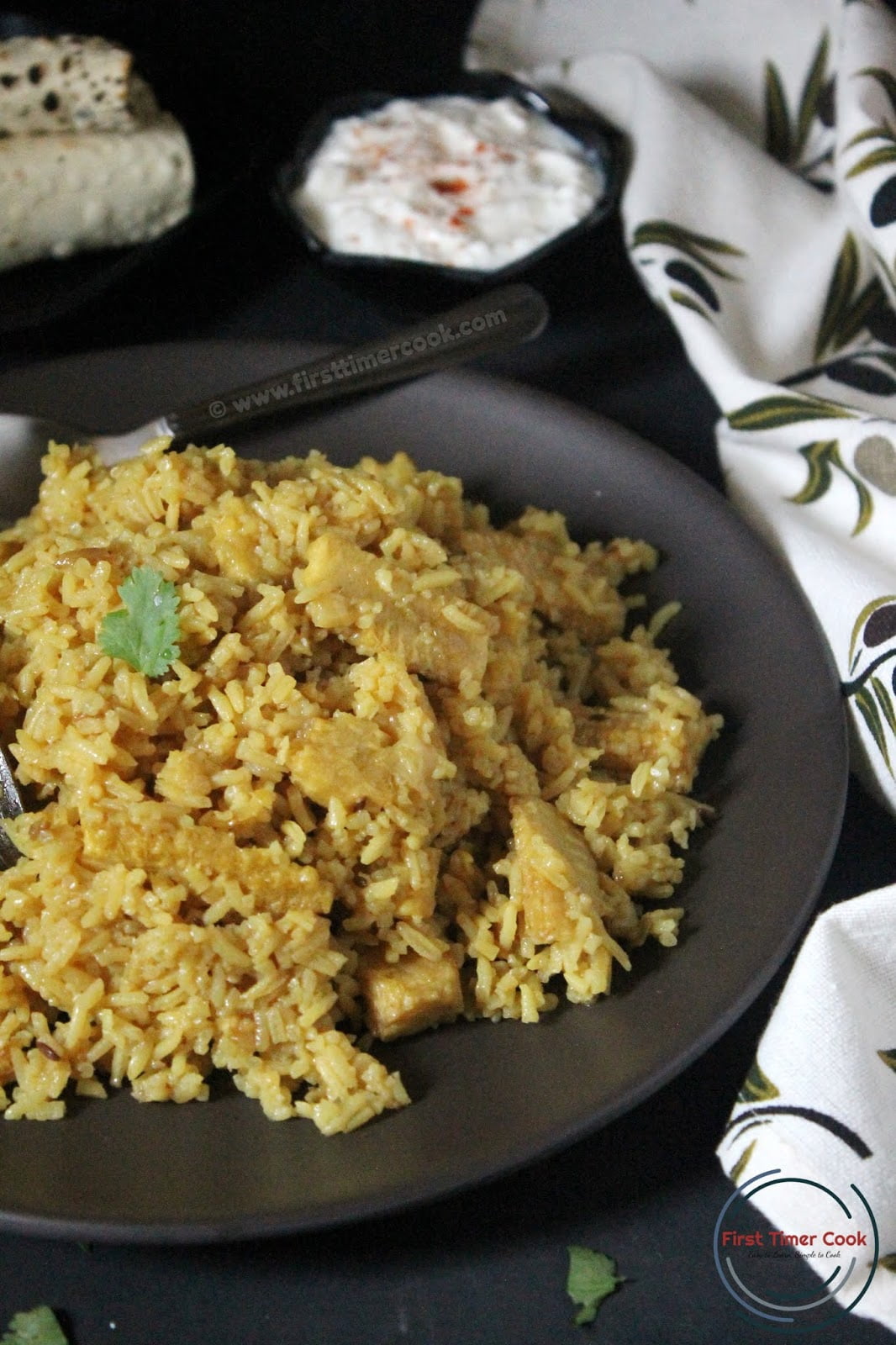 If you tried my recipe and enjoyed fully, then please share some pictures of your creation with me. Also kindly rate the recipe below, give your valuable feedback either in the comment box below or tag me as @firsttimercook on Instagram.
You may also follow me on Facebook, Pinterest, Twitter, Google+, Instagram and can subscribe for free to get new recipes directly into your inbox 😊
This Babycorn Ja Stem (VEGAN) is contributed to the February month of 'Shhhhh Cooking Secretly Challenge' group where I was paired with Priya Iyer. She gave me 2 secret ingredients as Turmeric powder and Ginger-Garlic Paste and I gave her as Turmeric and Ginger for the challenge.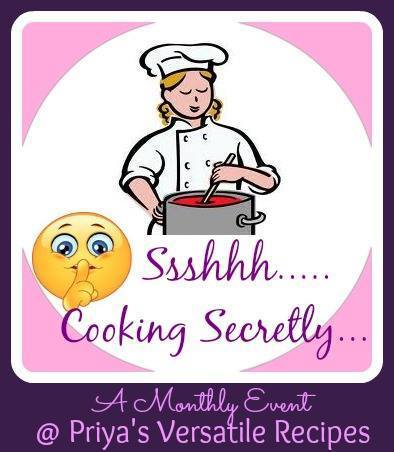 PIN for later :