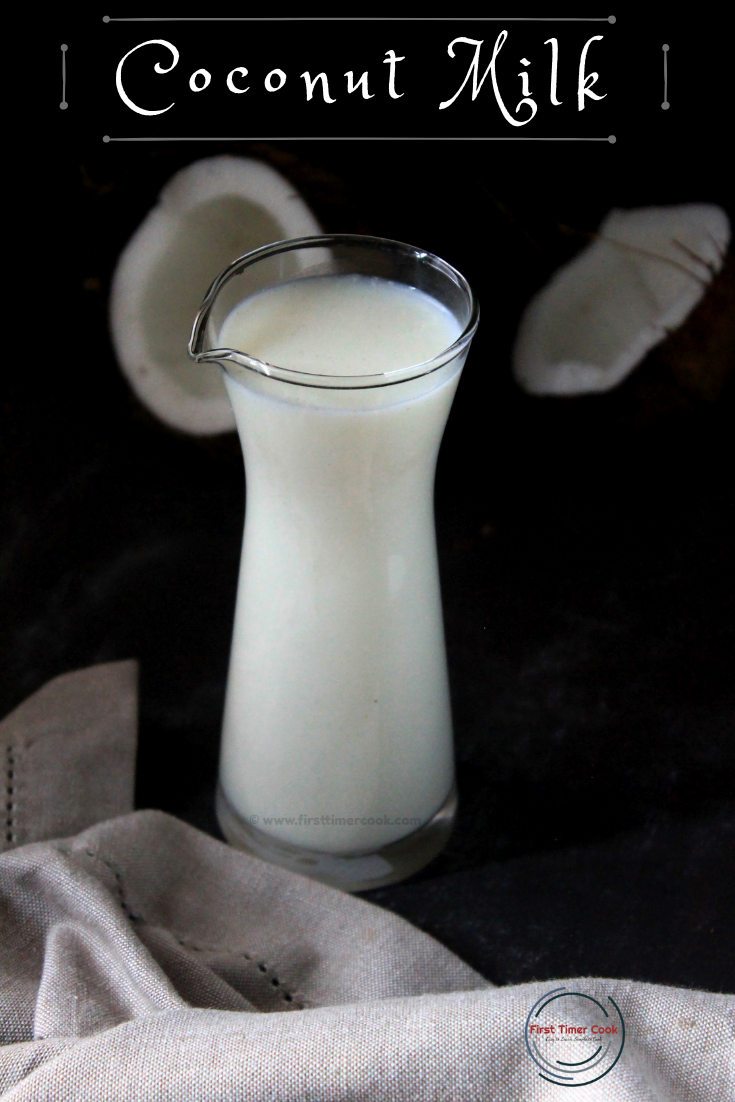 Coconut is a kind of dry drupe (a hard stony covering which encloses the seed). Almost one-third of the people of the whole world rely on coconuts as a major part of their diet. Coconut is high in protein and iron. Fresh coconuts are easily available in the stores as well as the desiccated coconut are frequently used these days. The coconut water is quite refreshing, light drink and slightly sweet one naturally. The popularity of coconut also doesn't end with only coconut water. There are a variety of other ingredients which are coconut-derived starting from coconut oil to coconut flour and coconut milk even.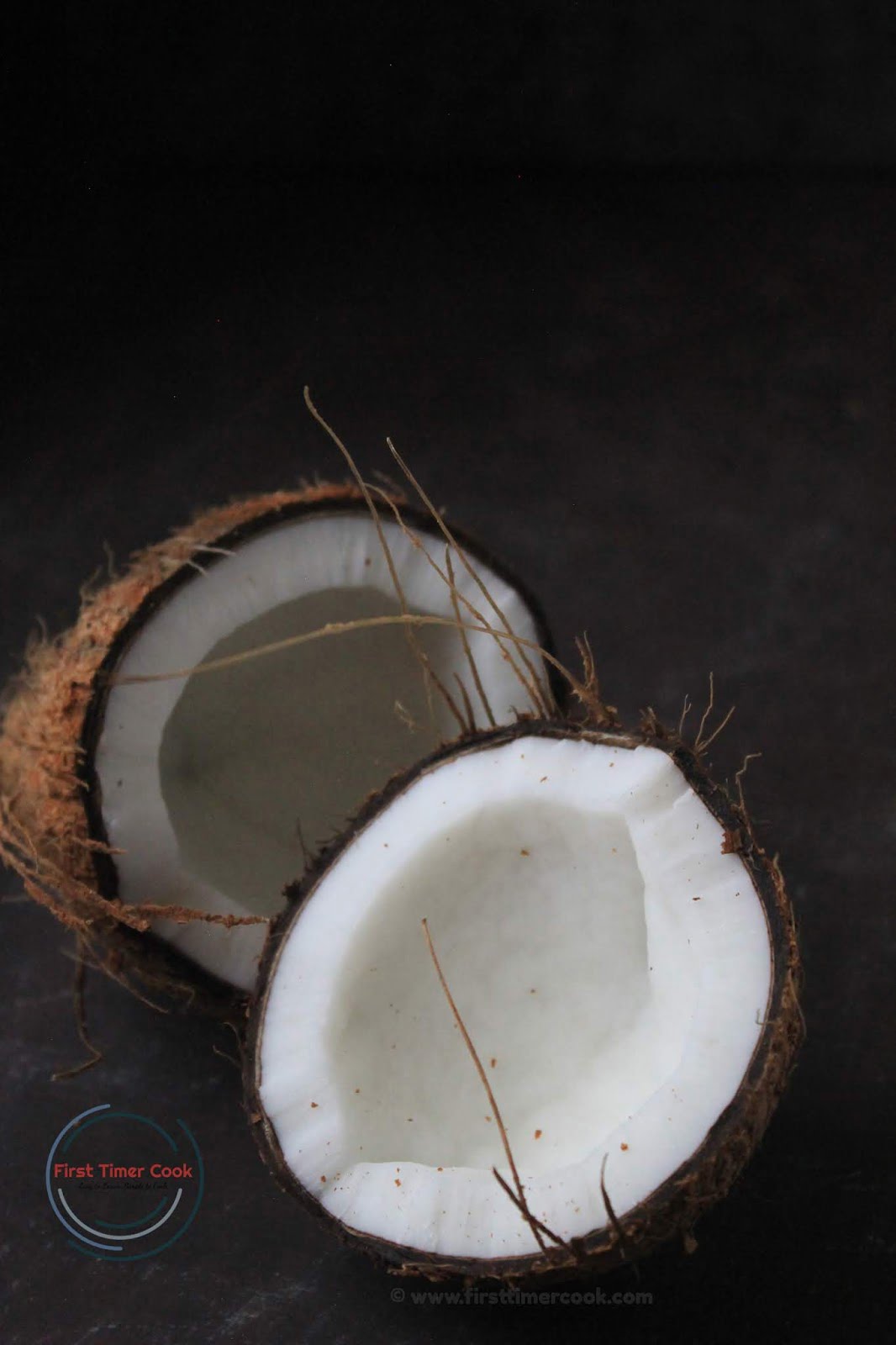 Here this post is all about to make the homemade coconut milk. This is one of the trending Non-Diary / Vegan milk substitute. Just with some freshly grated coconut, fresh coconut water and some amount of normal water, the coconut milk can be prepared easily. Blend everything to get a thick and creamy texture and strain to get the thick coconut milk which is the first extract. After that again add some normal water to the residual coconut, blend and strain to get the thin coconut milk which is the second extract.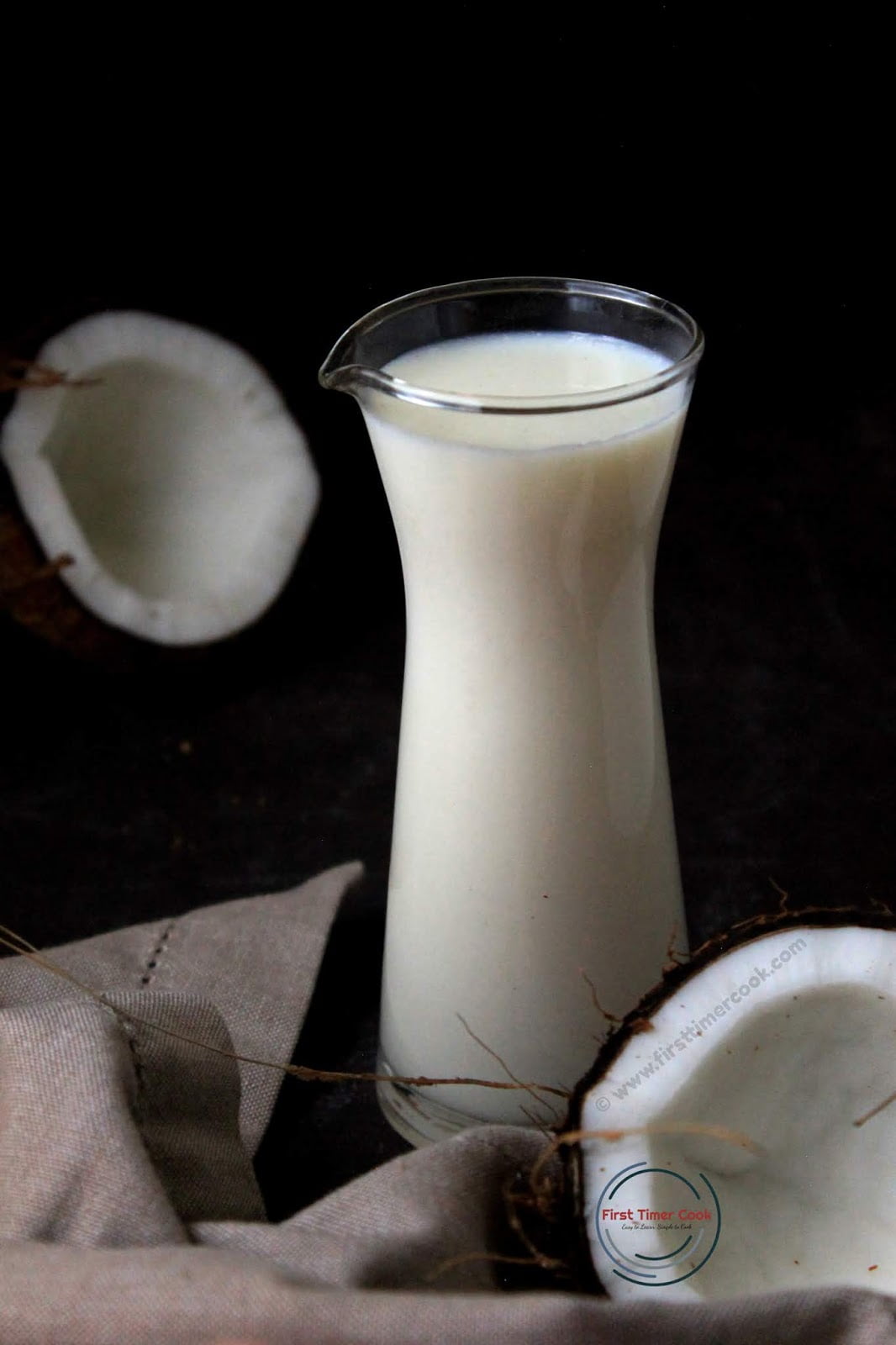 Each extract has to be stored separately to use differently. Again the third extract is also can be followed in the same method as of 2nd extract and results in thinnest coconut milk. Generally three stages of coconut milk are there, but I always do up to second extract. Thick coconut milk can't be added to any dish over high heat as it may curdle. But there is no restriction of thin and thinnest coconut milk. If you have only thick coconut milk, then lower the heat and go for addition. Also the thick one can be diluted to get a thinner consistency. The process is so much simple and quick as well. For any vegan milk option, this homemade coconut milk best fits. In a glass container, the milk can be stored up to one week by refrigerating. So instead of buying the can of coconut milk from stores, do try this homemade version of fresh coconut milk.
Recipe Card for 'Homemade Coconut Milk' :
Author: SasmitaPin it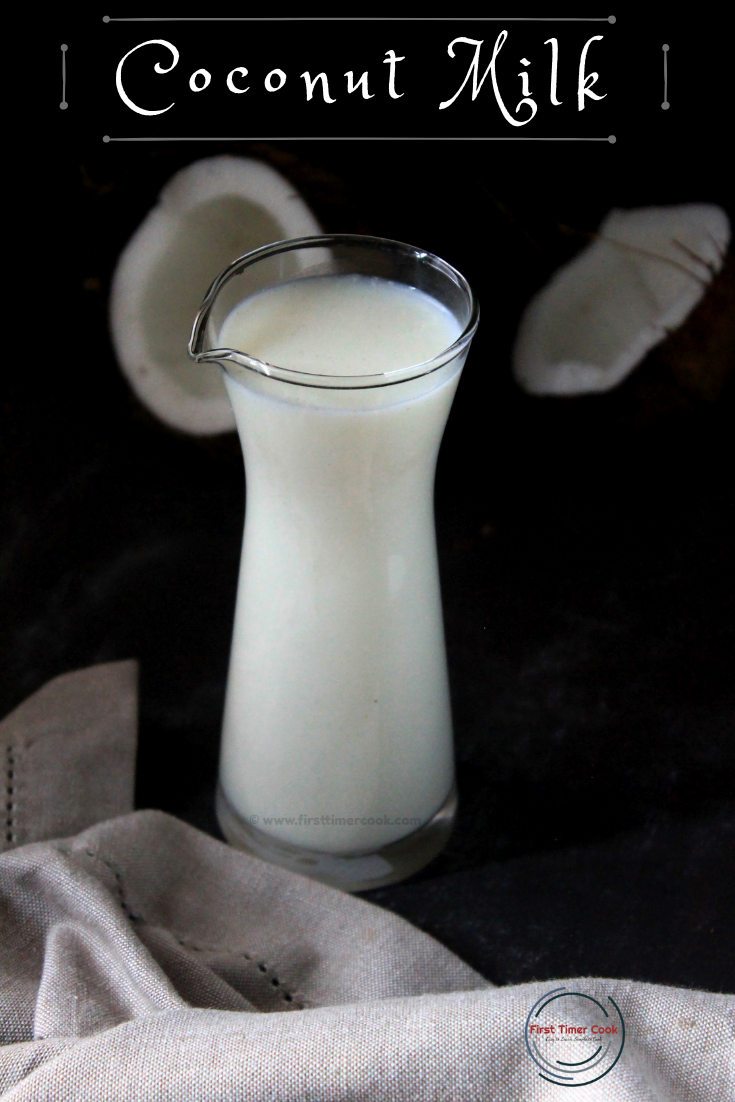 Homemade Coconut Milk
one of the trending Non-Diary / Vegan milk substitute which can be prepared so easily and quickly.
prep time: 10 minscook time: total time: 10 mins
ingredients:
Coconut (grated) 2.5 cup
Coconut water 1 cup
Water 1.5 cup
instructions
In a blender jar take grated coconut, coconut water and 1/2 cup normal water.
Blend on highest speed until a thick and creamy texture obtained.
Then put a strainer lined with thin cotton cloth or a cheese cloth over a container.
Pour the liquid mixture from the blender jar onto the cloth.
Then squeeze the cloth very well to get most of the liquid into the container which is the thick coconut milk (1st extract).
Now put all the residues which are left on the cloth into the blender jar along with 1 cup of water.
Blend well and again follow the above method of extracting the milk into another container.
This time the consistency of the milk will be thin as this is the 2nd extract.
Keep both thick and thin consistency coconut milk into two separate glass jar.
Use if needed right now, else refrigerate to use later !
NOTES:
This milk will stay fresh up to 1 week by refrigerating.
https://firsttimercook.com/2019/03/homemade-coconut-milk-vegan.html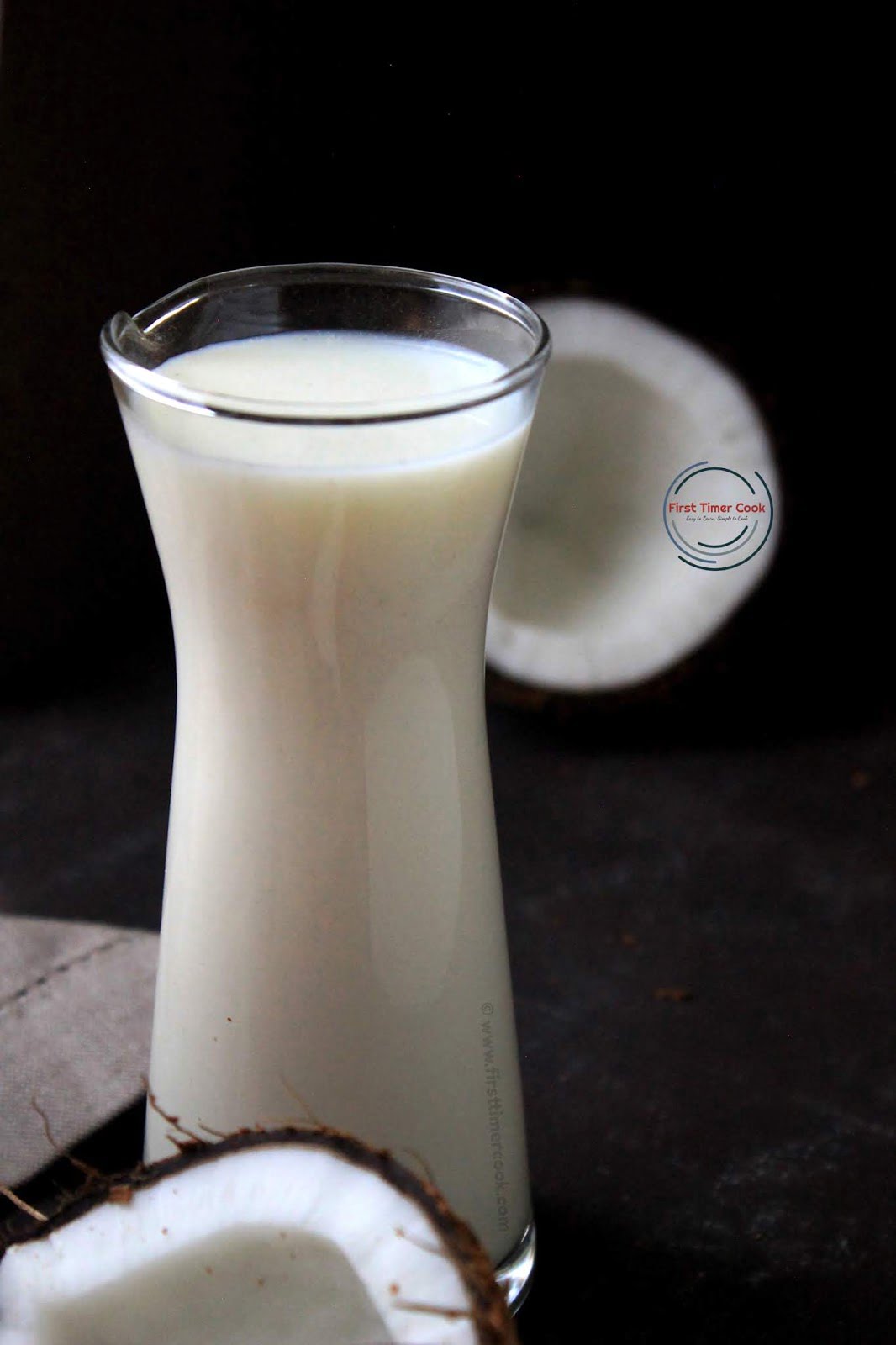 If you tried my recipe and enjoyed fully, then please share some pictures of your creation with me. Also kindly rate the recipe below, give your valuable feedback either in the comment box below or tag me as @firsttimercook on Instagram.
You may also follow me on Facebook, Pinterest, Twitter, Google+, Instagram and can subscribe for free to get new recipes directly into your inbox 😊

PIN for later :