Tea is such a comfort drink and nothing spells comfort like a cup of hot, steaming tea. No matter what the season, tea always becomes a tasty beverage since it can be served iced or hot. These days teas are being prepared in different flavors and method as well, but the quality of tea which actually matters all the time. Well, how about some black tea with cardamom flavor using the Assam Tea from Nargis ?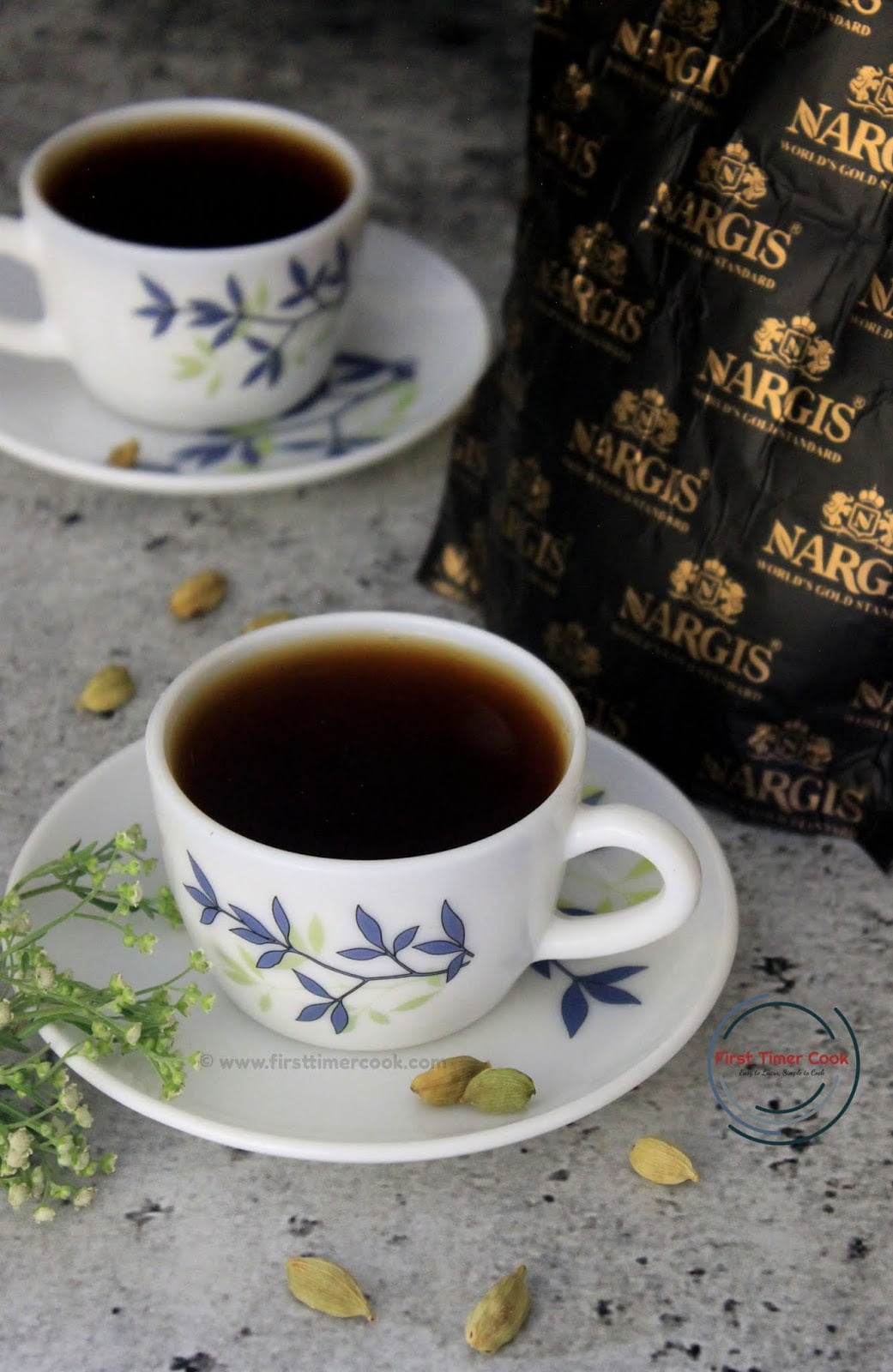 The Assam tea has a far superior taste, look & strength. I can assure that a very small amount of this tea is doing the work in the drink, no need to add much as these are so fresh and premium quality. They also being direct to consumer save significant time and helps in retaining the quality & freshness. Normally, the traditional packet tea takes a long route & reaches us at least 5-6 months after its production. The long supply chain and packaging cycle of those tea deteriorates the quality in the form of its freshness, aroma, color blend & taste too. This tea company is also focusing on teas that the Indian consumers drink & understand ( just 3-4 varieties, keeping it simple). The pricing part is much closer to current packet prices of others as well. Preferably they are focusing on
subscription based because tea is a very habitual drink for any Indian. So I definitely suggest to try these tea soon (here is the link).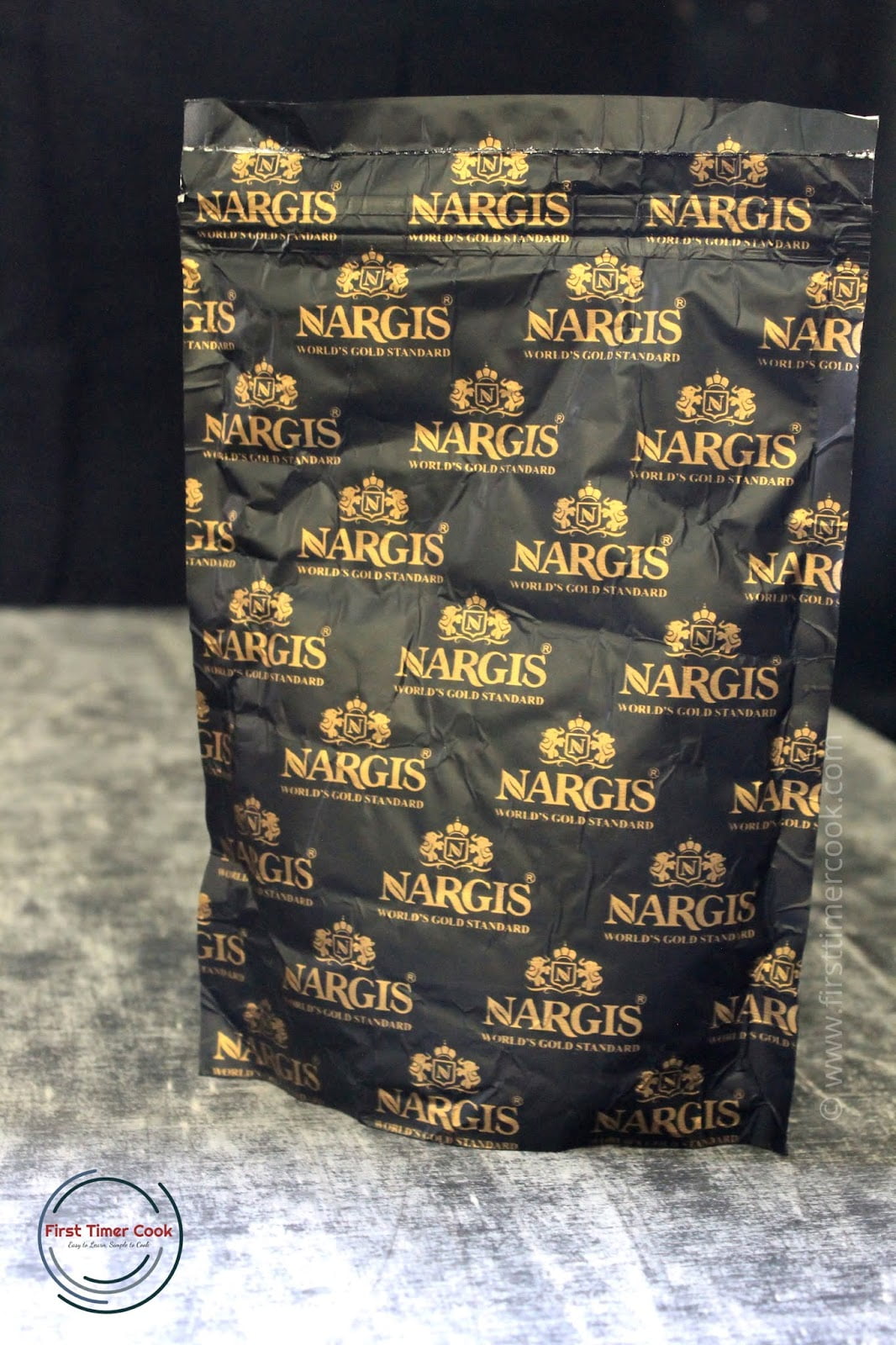 Coming back to the recipe, the cardamom flavored tea which I have prepared here is very simple and quick. Just boil everything and voila !!!! The hot beverage is ready to enjoy. This is one of the simplest and most refreshing drink with a cardamom flavor. Even some lemon can be added if desire. It can be in both hot and iced, but I prefer the hot ones. Anyone can sip it all day and not get the jitters definitely.
So do try this cardamom flavor black tea using teas of Nargis company. If you tried my recipe and enjoyed fully, then please share some pictures of your creation with me. Also give your valuable feedback either in the comment box below or tag me as #firsttimercook on Instagram. You may also follow me on Facebook, Pinterest, Twitter, Google+, Instagram and can subscribe for free to get new recipes directly into your inbox 😊. Lets go in details.
Preparation Time : 5 mins | Cooking Time : 5 mins
Ingredients :
| | |
| --- | --- |
| Ingredients | Measurements |
| Tea | 1 tsp |
| Ginger | ½ inch |
| Cardamom pod | 3 no |
| Sugar / honey | As needed |
| Water | 2 cup |
Method :
In a saucepan take water, grated ginger, freshly crushed cardamom and mix everything well.
Bring to a boil and continue simmering for about 1 minute.
Next add 1 tbsp of Assam tea and keep stirring for few seconds.
Cover the pan and allow to simmer for 2 minute more.
Turn off heat.
Strain the cardamom flavored black tea immediately into serving cups and serve by adding the desired amount of sweetener !
Notes :
The ginger addition here is totally optional.