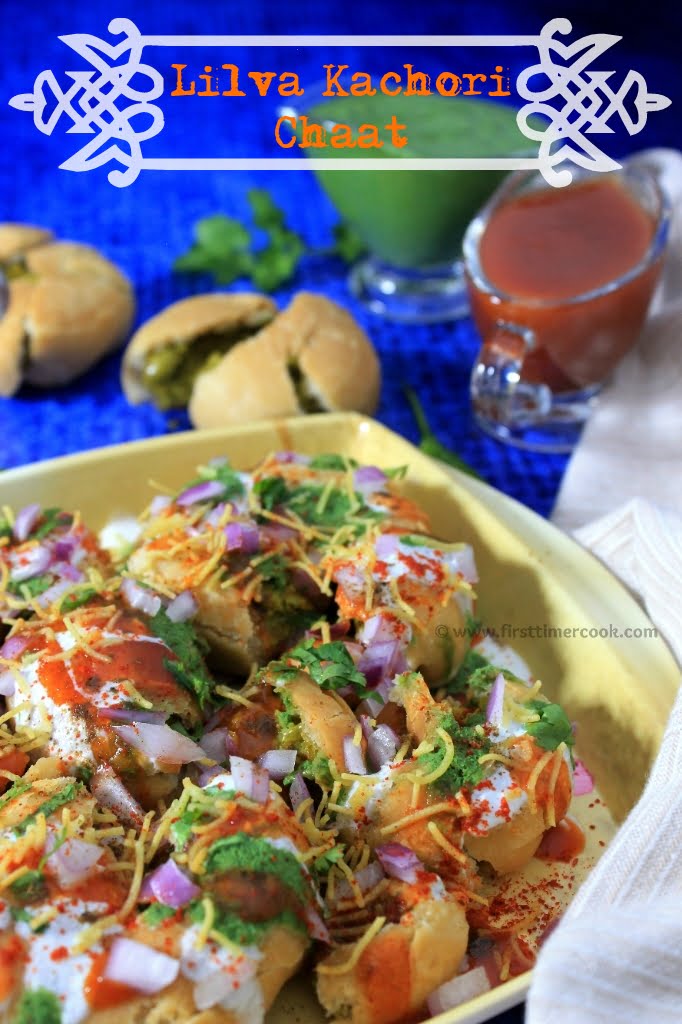 Gujarati cuisine originates from a western Indian state, Gujarat. Gujarati food is probably unique in that it is dominantly vegetarian. Besides being predominantly vegetarian, the cuisine of Gujarat holds the distinction for being one of the oldest in the country. There are slight differences in food habits and methods of preparation throughout Gujarat, owing to climactic and cultural variations. Some ingredients like yogurt, buttermilk, coconut, groundnut, sesame seeds, lime juice, sugar, etc are staples in Gujarati preparations. The innovative way in which vegetables and mild spices are put to use particularly sets apart the food of this state from the other Indian cuisines.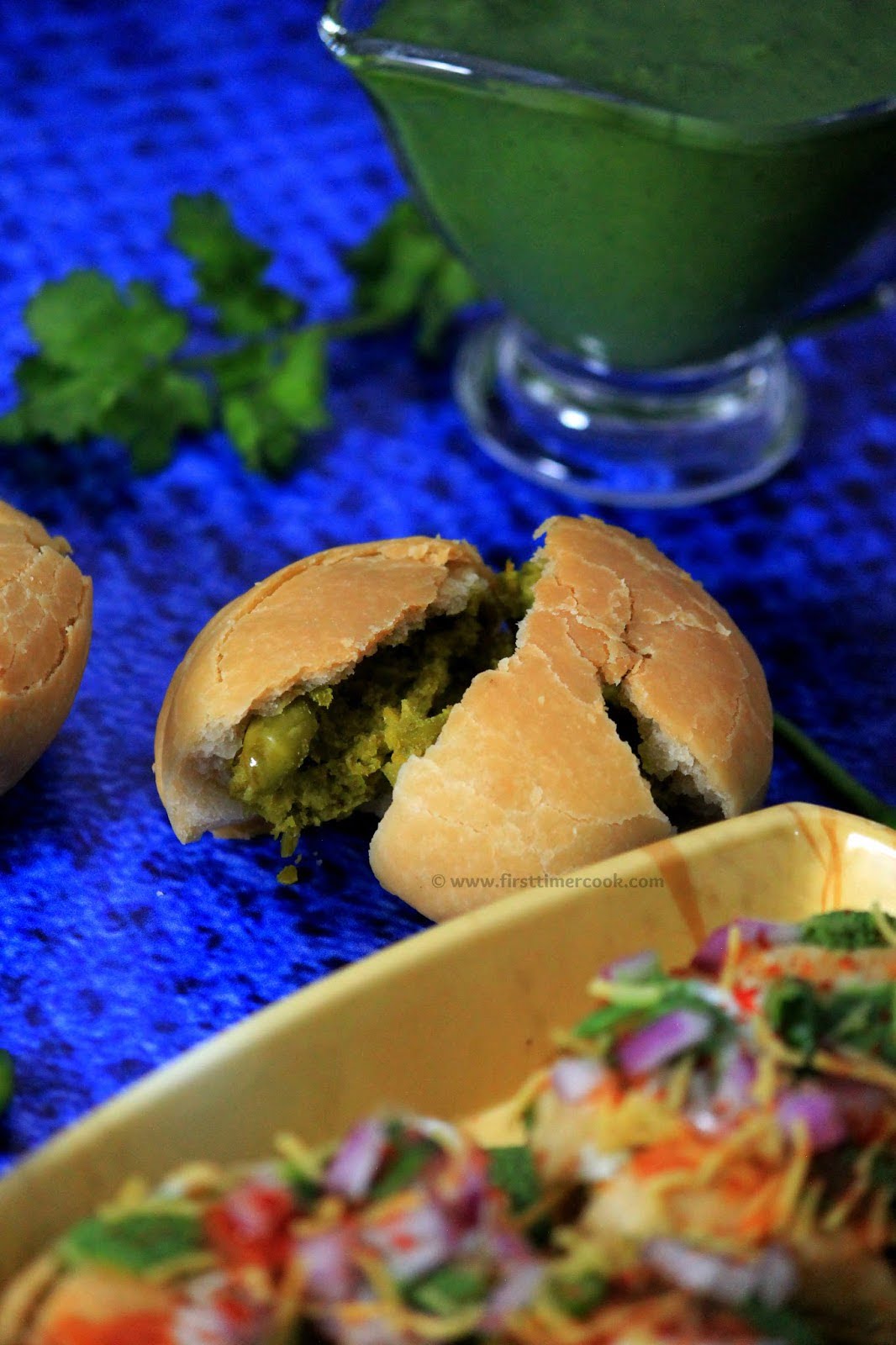 Again one month is about to end. So in Shhhhh Cooking Secretly Challenge group, the theme for March month challenge is 'Gujarati Cuisine'. For this theme, my partner is Sujata di who gave me 2 secret ingredients as wheat flour and lilva bean(pigeon pea) and I gave her as radish and lemon. Do check her recipe here using the secret ingredients given by me. Well for me, lilva beans mean one famous Gujarati snack is must to be prepared which is known as Lilva Kachori. Yes, you heard right !! The lilva kachori is a mouthwatering south Gujarati snack specifically during the winter season.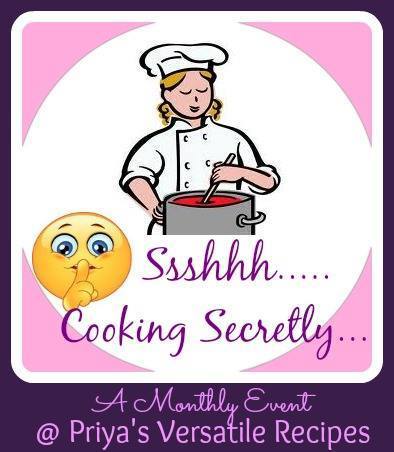 Specifically during winter, these lilva beans or pigeon peas or tuvar are plentifully available as fresh. But these days like other things, frozen variety is always there in market. So any time of the year, these kachoris can be enjoyed. The whole process of preparation of the basic lilva kachori is mentioned in my previous post. Here I have prepared a chaat using those baked lilva kachori. Who can say no to any tongue tickling chaat !!! Hehe, just lightly crush kachoris by pressing in between palms, pour curd, chutneys and some seasoning and then the droolicious platter is ready within few minutes. These lilva kachori chaat is perfect for party appetizer. Whole process is so easy and quick to assemble. So do try this lilva kachori chaat and give your valuable feedback either in the comment box below or tag me as #firsttimercook on Instagram. Lets go in details.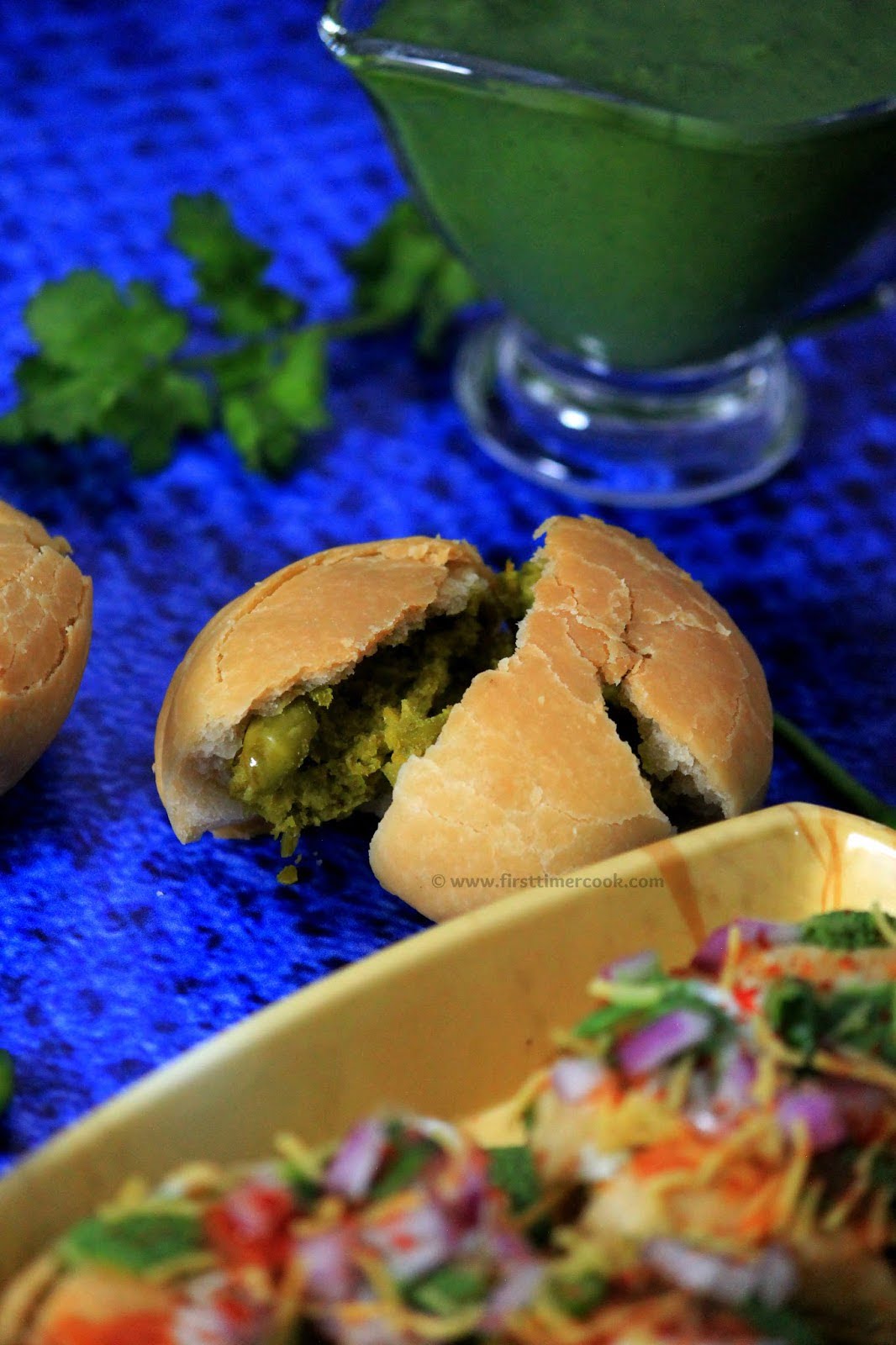 Preparation Time : 35 mins | Cooking Time : 30 mins
Ingredients :
Ingredients

Measurements

For outer covering

Wheat flour

1 cup

Salt

¼ tsp

Oil

1 tbsp

Water

As needed

For filling

Pigeon pea / lilva (fresh / frozen)

1 cup

Ginger

½ inch

Green chili

3-4 no

Turmeric powder

¼ tsp

Coriander powder

½ tsp

Amchur powder

½ tsp

Cumin seed

¼ tsp

Lemon juice

½ tbsp

Sugar

¼ tsp

Salt

As needed

Oil

For brushing

For chaat

Curd (well beaten)

¼ cup

Onion (finely chopped)

2 tsp

Green chili

1 no

Green chutney

2 tbsp

Tamarind chutney

2 tbsp

Roasted cumin powder

¼ tsp

Red chili powder

¼ tsp

Chaat masala powder

¼ tsp

Coriander leaves (finely chopped)

As needed

Sev

As needed

Black salt

As needed
Method :
To make lilva kachori,

click here

about which I have posted in my previous post.

Then take a serving platter.
Take 3-4 no of lilva kachori, lightly crush each kachori by pressing in between palms.
Place all the crushed kachori on the platter.
Pour evenly curd, green chutney and tamarind chutney over the crushed kachoris.
Then top with finely chopped onion and green chilies.
Next sprinkle roasted cumin powder, chilli powder, chaat masala and black salt.
Finally garnish with sev and chopped coriander leaves and serve immediately !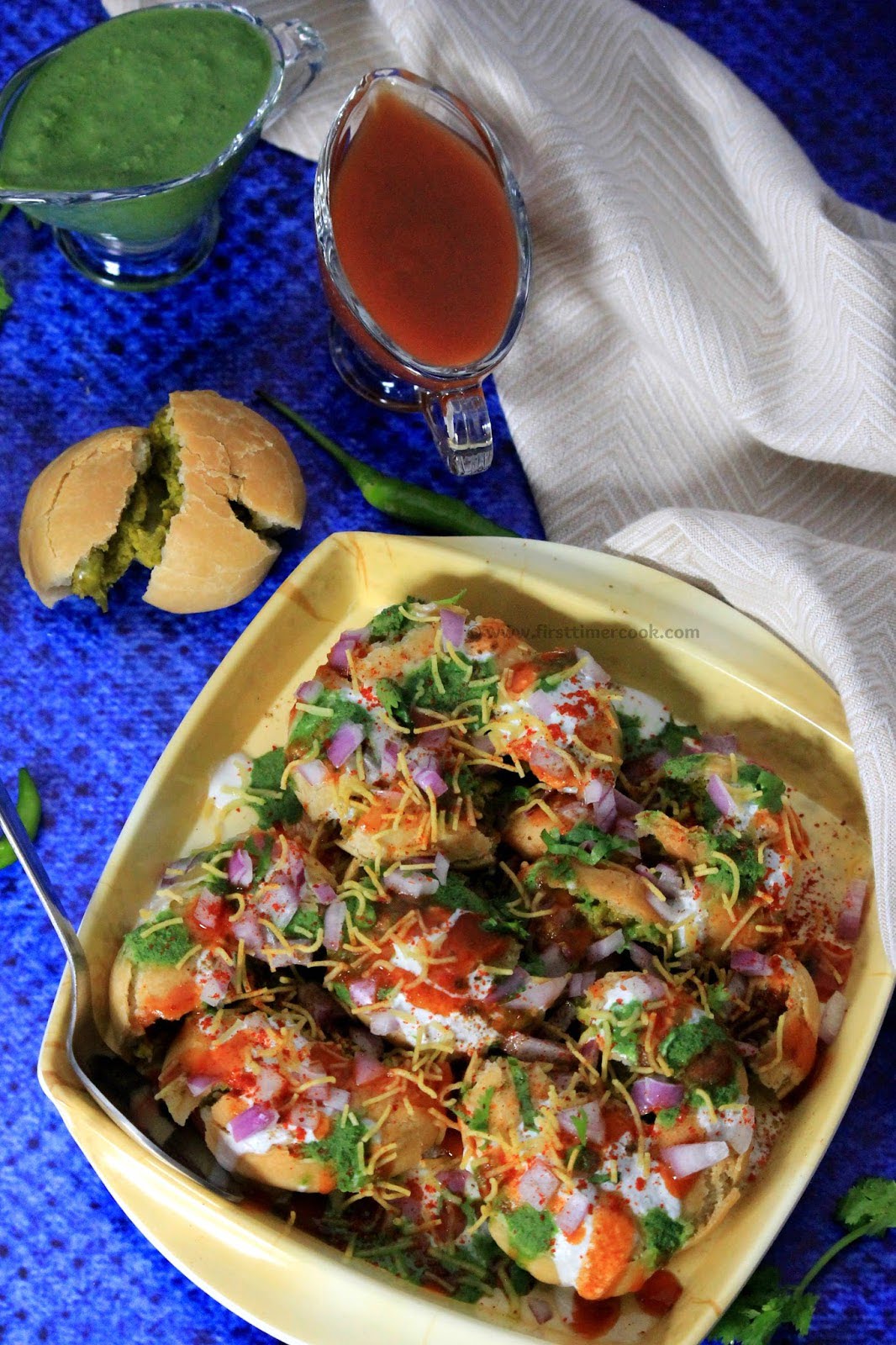 Notes :
After garnishing, always serve immediately. Otherwise the kachoris'll become soggy.
Adjust all the toppings as desire.
PIN for later :