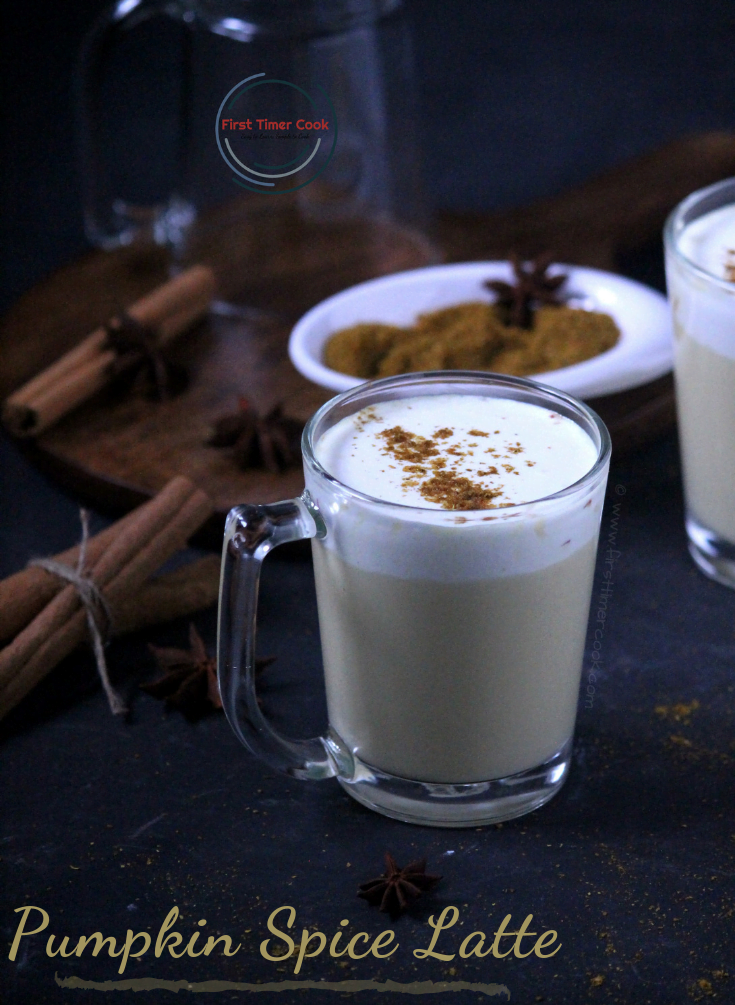 Pumpkin, a certain variety of squash family is although technically a fruit, still is usually considered as a vegetable. Pumpkins seeds are nutrient powerhouses. But the pumpkin flesh is also rich in nutrients. It is packed with fiber, vitamins and minerals and can be consumed throughout the whole year. Particularly, the bright orange pumpkins are popular symbols of fall time. The pumpkin is less sweet and more savory used vegetable from a culinary perspective.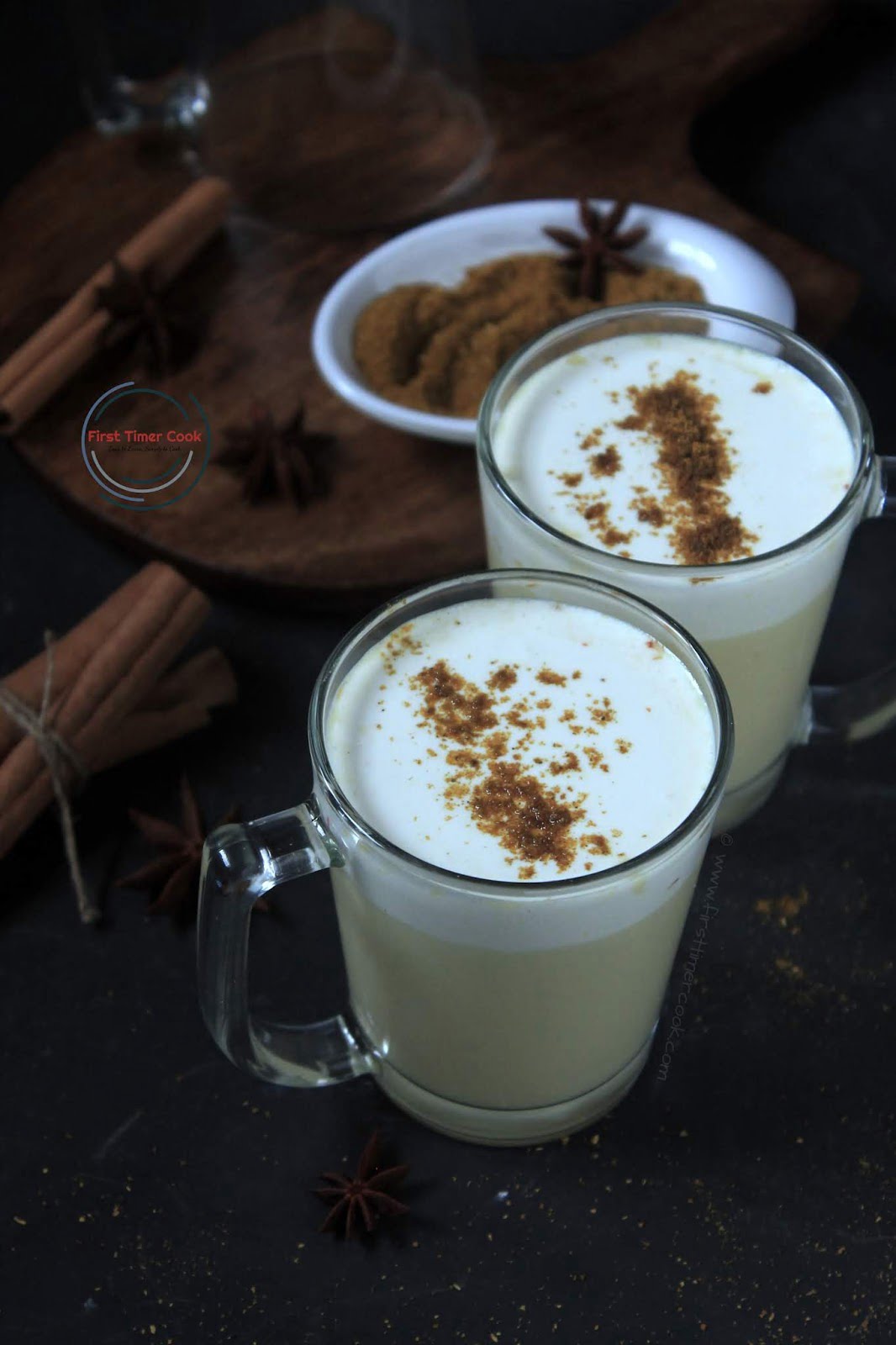 Well the theme no 210th of the Foodie Monday Blog Hop foodie group is decided as 'Ulta Pulta' which is suggested by Kalyani. She is one of my sweet co-blogger and her blog is full of vegan dishes. And one more thing is if you are a South Indian food lover like me then you should visit her space for many mouthwatering dishes. So as per the theme name, we have to to think out of box and prepare a dish in ulta pulta kind. That means we have to prepare either sweet dish using an usual savory main ingredient or a savory dish using an usual sweet main ingredient.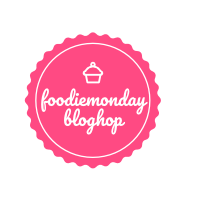 Hence I picked the pumpkin as the savory main ingredient to make a sweet beverage as Maple Pumpkin Spice Latte without Coffee for the theme contribution. Although I have on mind to make pumpkin kheer, pumpkin halwa, pumpkin pie but somehow decided to make this beverage. As the rainy weather at my place is going on and also I am down with a cold, so a latte will surely best fit for me rather than any other 😉 So I prepared that.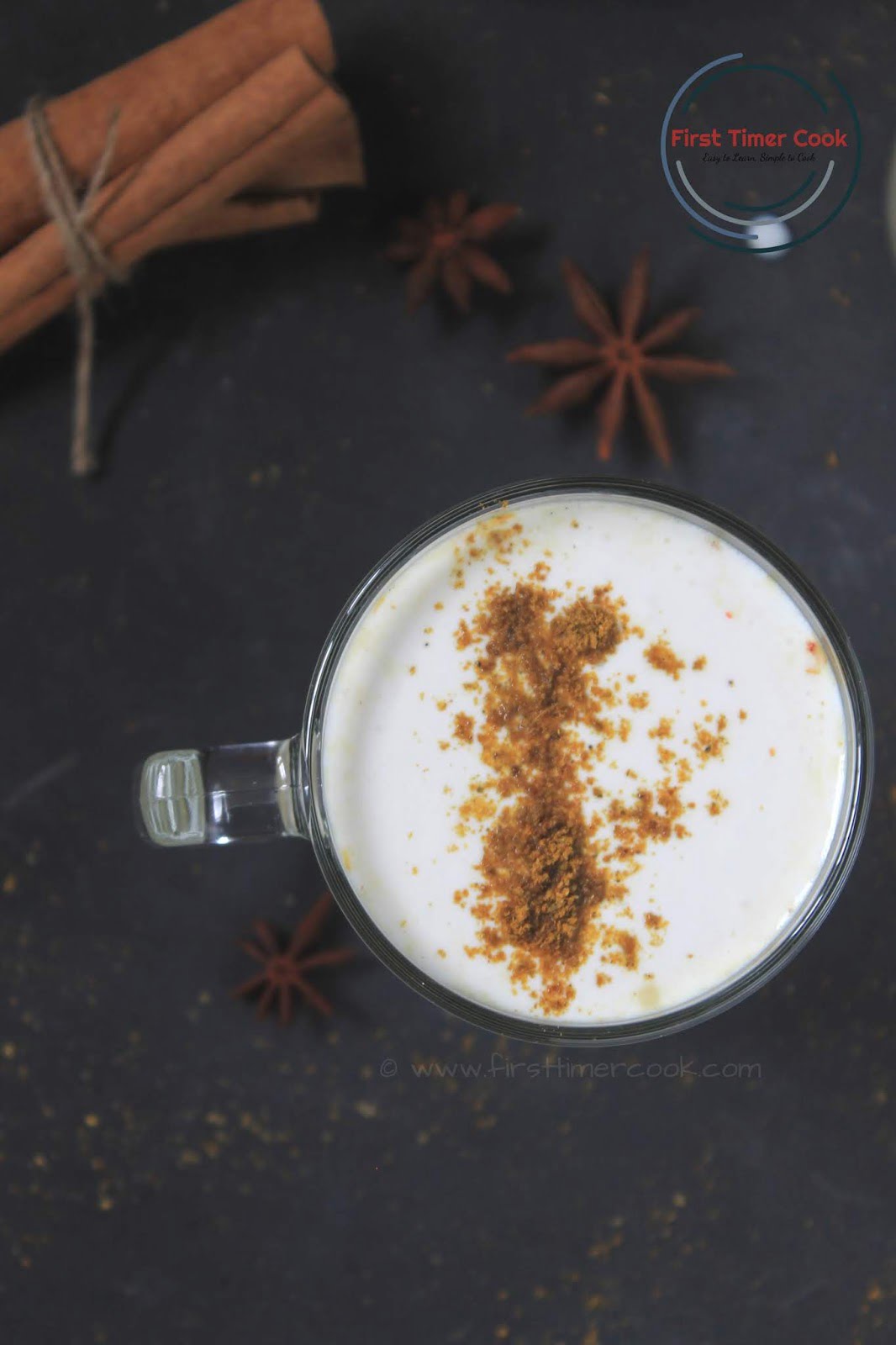 Maple Pumpkin Spice Latte sounds interesting, isn't it ? Oh yes, it is. Pumpkin pie spice powder here I have used in the latte. If this spice powder is not available at your place, then a mix powder of cinnamon, nutmeg, clove, dry ginger can be used instead of pumpkin pie spice powder. This beverage is completely gluten free and egg free too.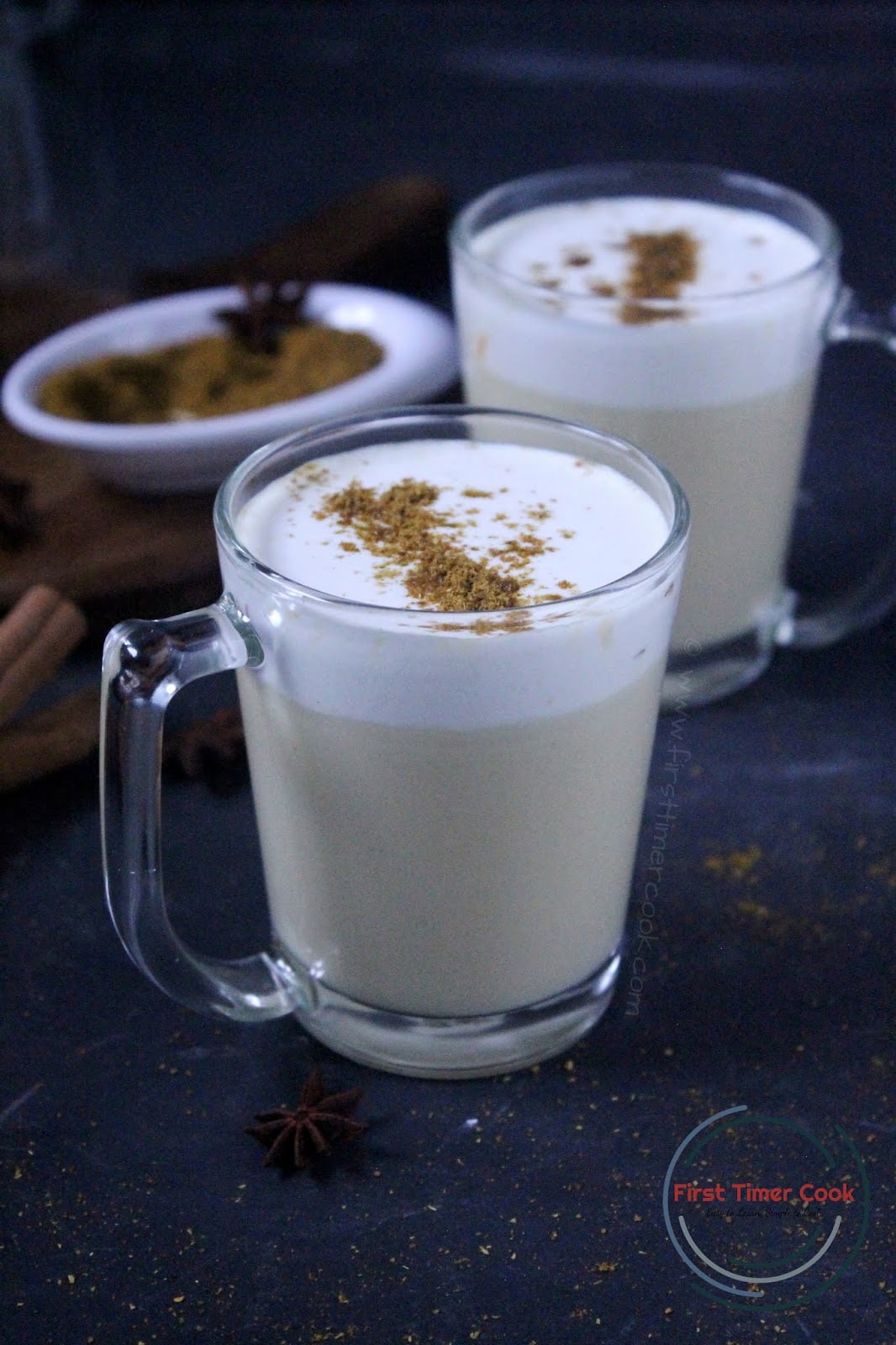 The latte basically topped with a whipped cream. I have skipped that part somehow and simply pour the cream on top after filling the serving glass with latte. One can go for vegan version of this latte, but I have gone with the regular milk here in the preparation. And the result is amazingly yum and one will surely enjoy with each sip. Although I added maple syrup but that can be replaced with honey or even regular sugar. Even no coffee is added too. So do try this yummy and nutritious drink using pumpkin.
Recipe Card for 'Maple Pumpkin Spice Latte without Coffee' :

Gluten free Beverage, Pumpkin, Maple syrup, Egg free Latte, No coffee, Pumpkin Spice Powder, Heavy cream
Beverage, Gluten free, Pumpkin Latte, No coffee, Egg free
International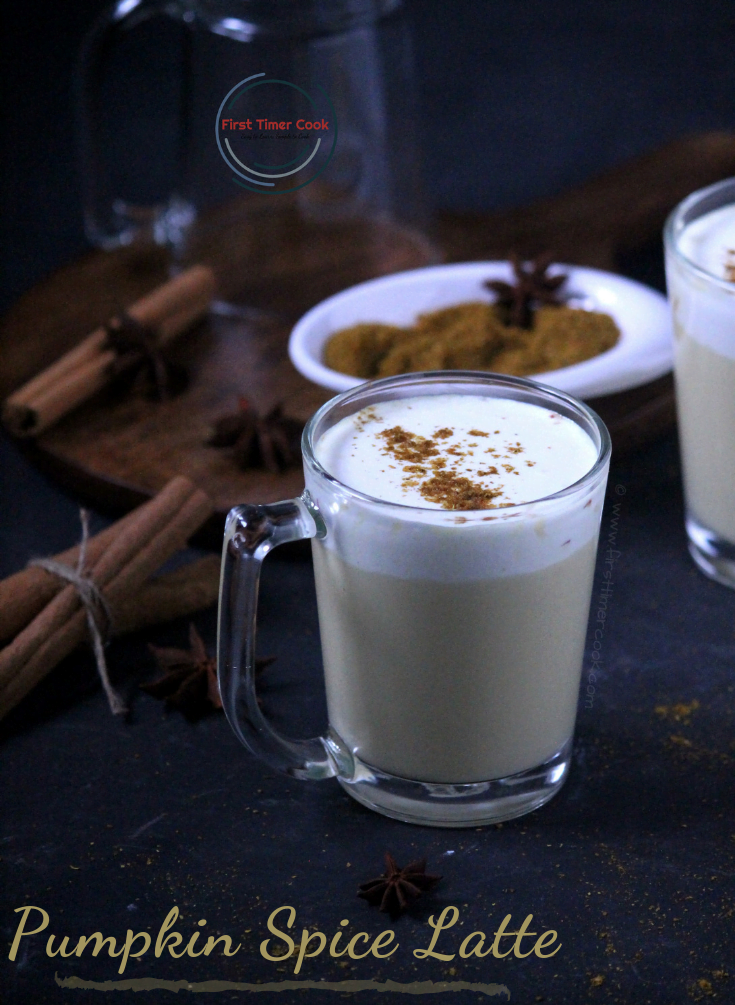 Maple Pumpkin Spice Latte without Coffee
a nutritious pumpkin beverage without using coffee and perfect for fall/winter time.
prep time: 10 Mcook time: 30 Mtotal time: 40 M
ingredients:
Milk 2 cup

Pumpkin (cube sized) 3/4 cup

Pumpkin pie spice powder 2 tsp

Maple syrup 3 tsp

Vanilla essence 1/2 tsp

Heavy cream 1/3 cup
instructions:
How to cook Maple Pumpkin Spice Latte without Coffee
First in a steamer steam the pumpkin cubes till tender.

Put all the steamed pumpkins along with milk in a blender jar and blend well.

Transfer this liquid mixture into a saucepan along with vanilla essence, pumpkin pie spice powder.

Mix well and heat for 15-18 minutes over medium heat.

Turn off heat and strain through a muslin cloth.

Stir the maple syrup and pour into the serving mug.

Top with cream, sprinkle some pumpkin pie spice powder and serve immediately !
NOTES:
After straining the liquid mixture can be stored to use later. Just at the time of need, warm up desired amount. Stir maple syrup and pour into serving mug. Then just top with cream and sprinkle some spice powder.
If pumpkin spice powder is not available then use a powder mixture of cinnamon, clove, nutmeg, dry ginger.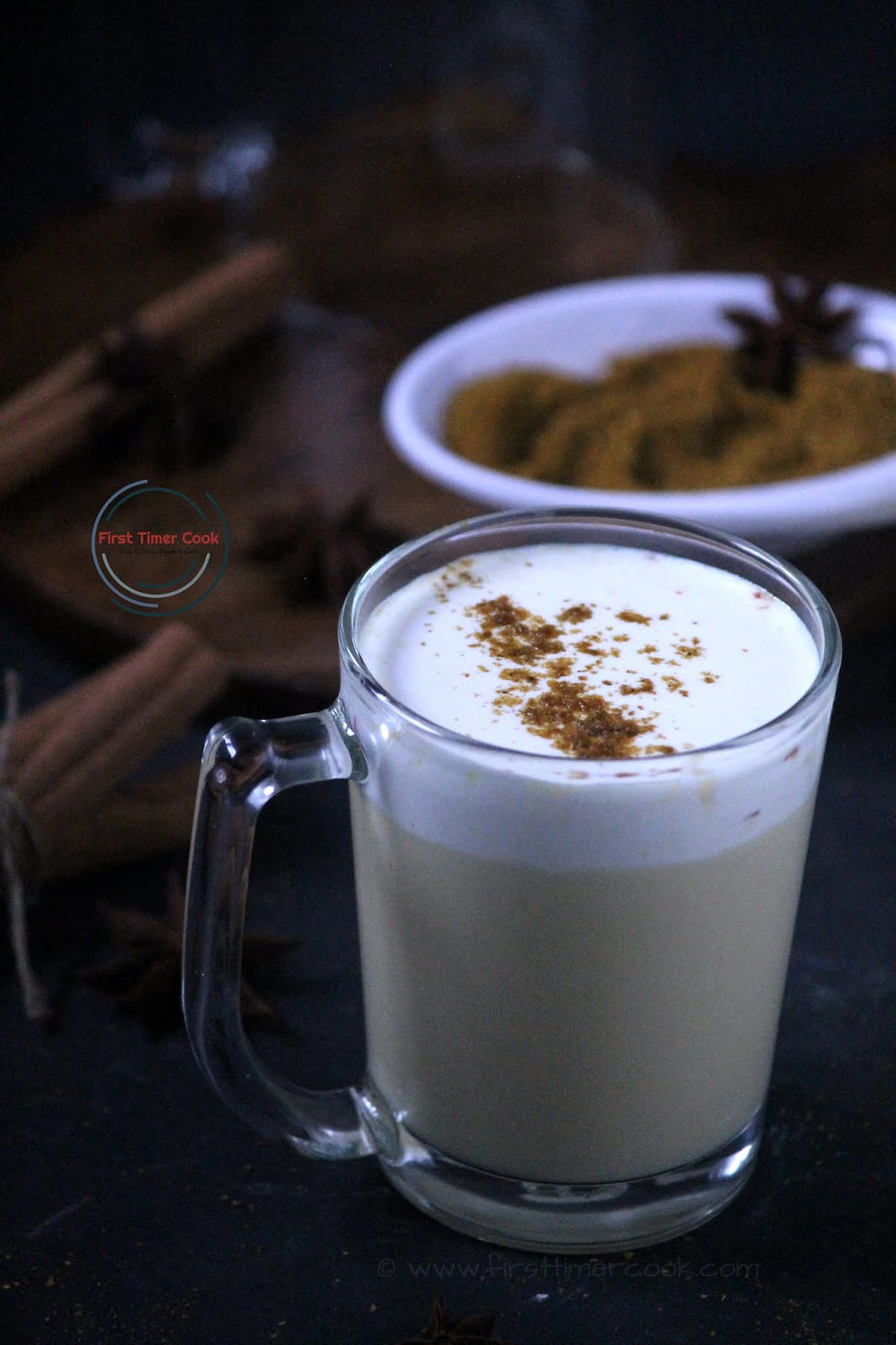 If you tried my recipe and enjoyed fully, then please share some pictures of your creation with me. Also kindly rate the recipe below, give your valuable feedback either in the comment box below or tag me as @firsttimercook on Instagram.
You may also follow me on Facebook, Pinterest, Twitter, Google+, Instagram and can subscribe for free to get new recipes directly into your inbox 😊
PIN for later :