the most popular Indian favorite masala chai with jaggery sweetner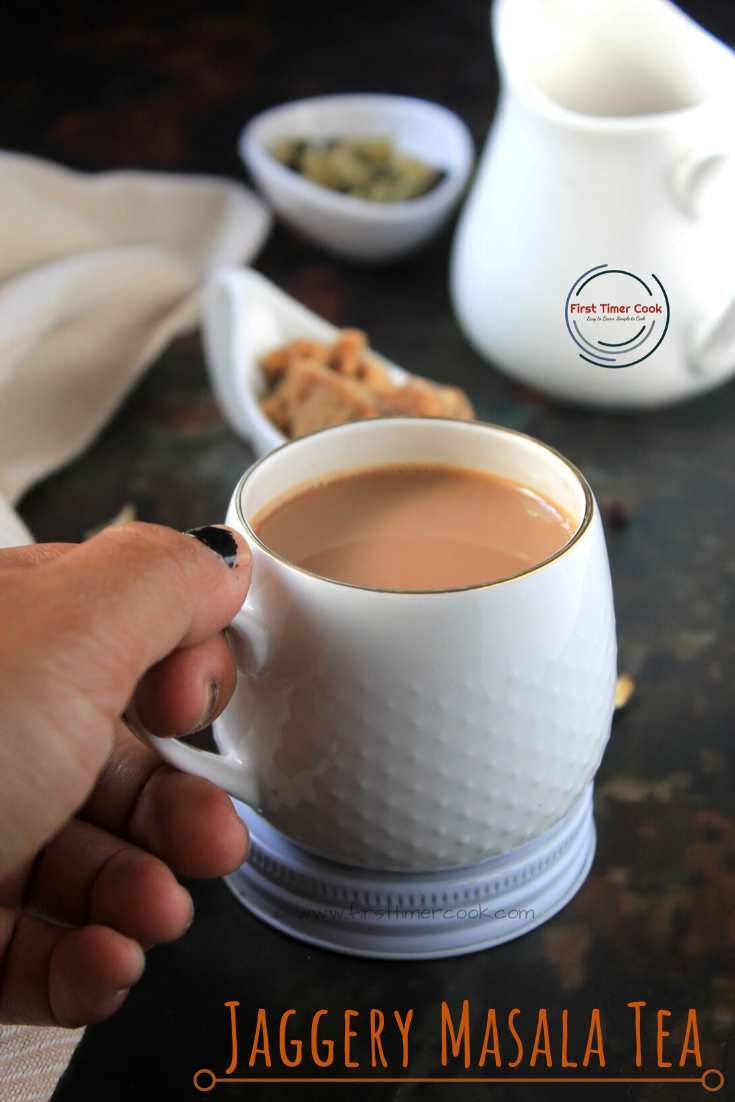 What is Jaggery ?
Jaggery is a type of unrefined sugar made from sugar cane or palm. Jaggery is made using traditional methods of pressing and distilling palm or cane juice in a 3-step process : Extraction, Clarification and Concentration. The color of it can range from light golden to dark brown. And this is important, since the color and texture are used to grade the jaggery. Jaggery is a hugely popular sweet factor in South and Southeast Asia. Much of the world's production takes place in India. In current days jaggery is an awesome alternatives to refined white sugar. Jaggery contains more nutrients than refined sugar because of its molasses content. Molasses is a nutritious by-product of the sugar making process, which is usually removed when making refined sugar. So as compared to refined sugar this is quite healthy choice.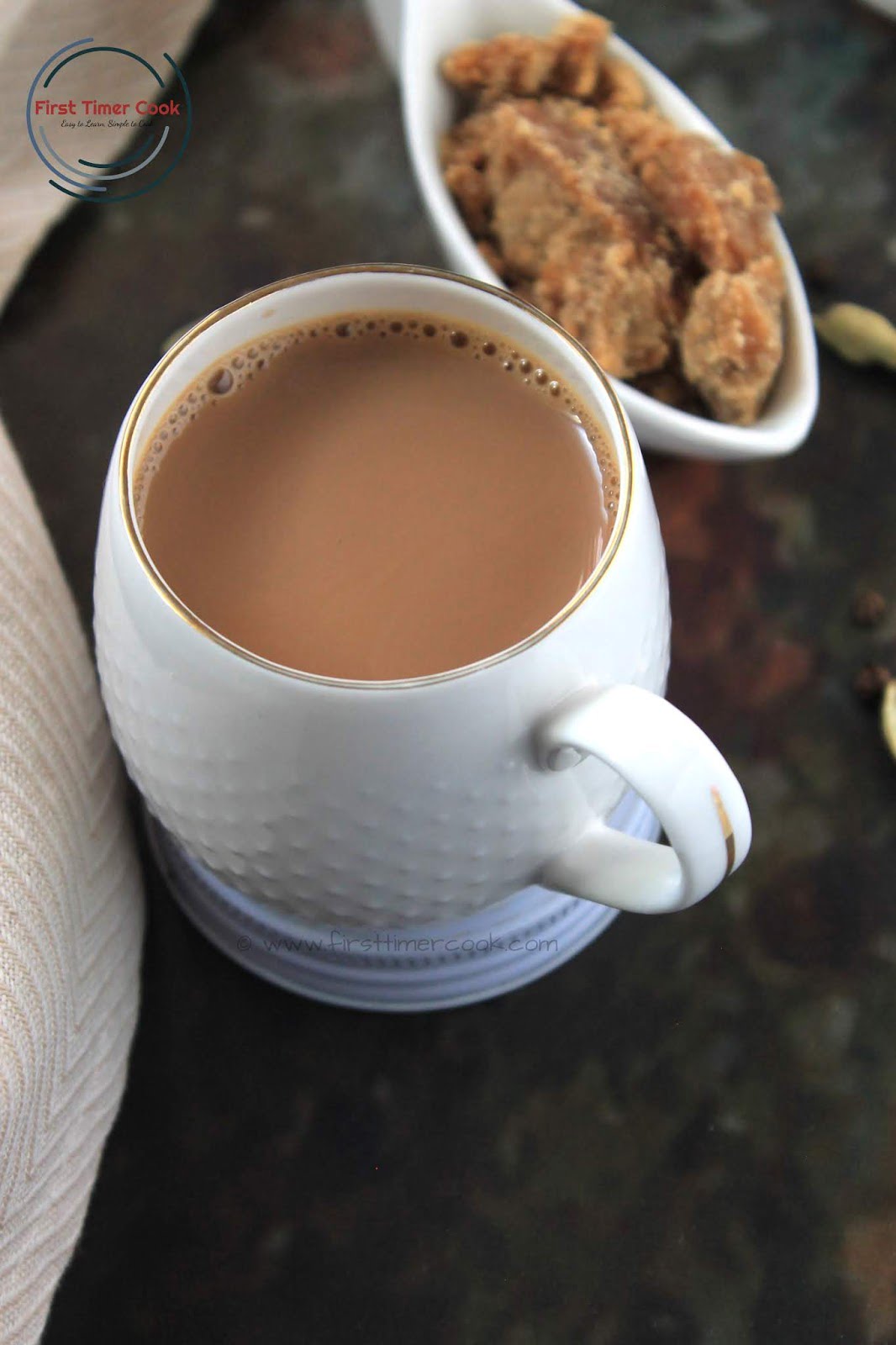 the uses of jaggery :
These days as most are following healthy diet in their lifestyle so it has been found that sugar is being replaced with jaggery. Starting from dessert to beverages, jaggery is making its importance. Today's post is a hot beverage with jaggery twist as Jaggery Spiced Tea aka Gud ki Masala Chai. Well no matter what is the season, a sip from a hot cup of chai is all we need to kick start our day on a positive note or even to get refreshed. Each household has their own version of making tea with addition of the choice-able herbs and spices into it. Most the time the sweet factor in the tea is the refined sugar. But here is the twist using jaggery.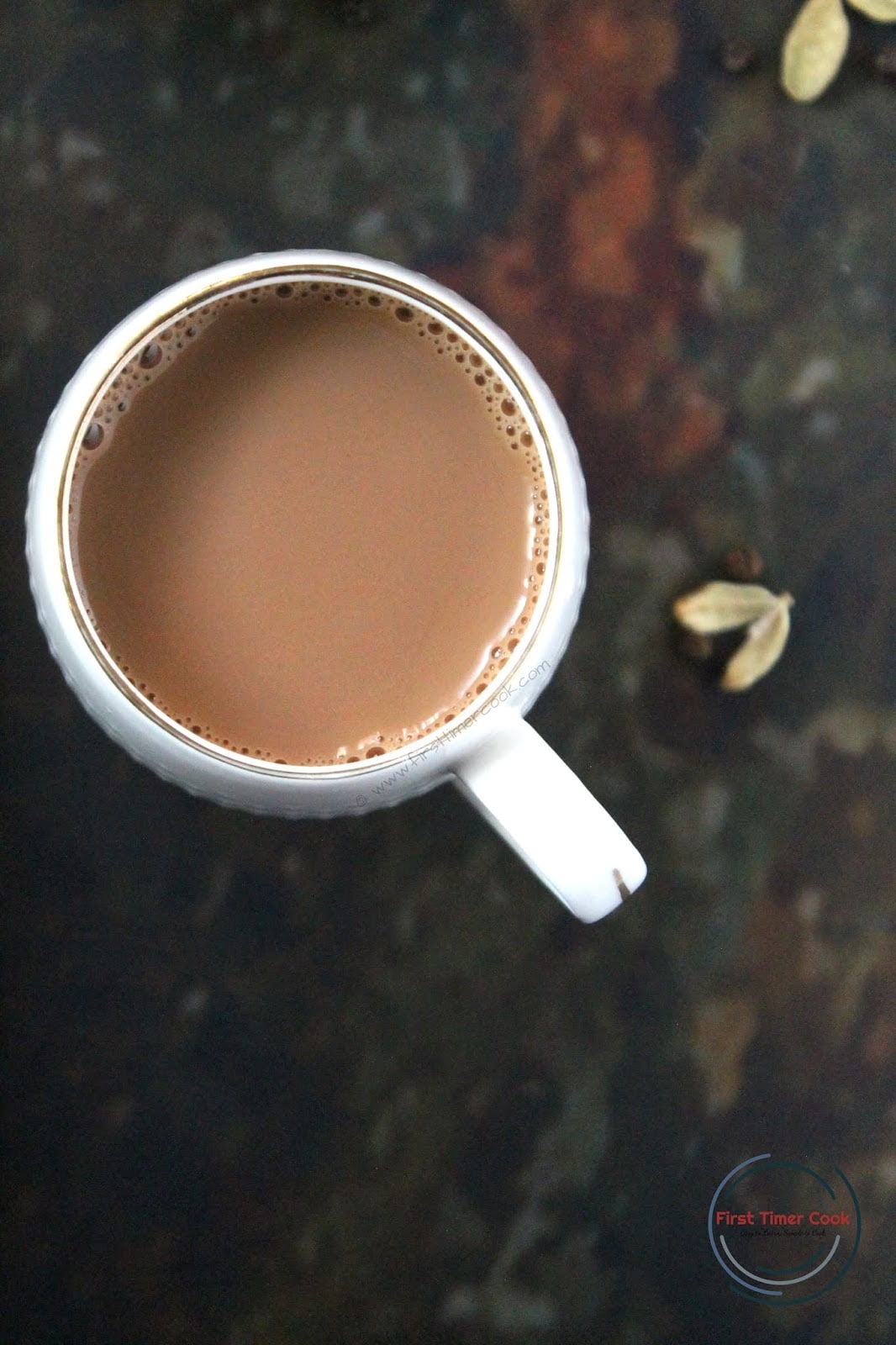 Preparation of Gud ki Masala Chai :
This jaggery spiced tea is quite similar to the regular masala tea, but the sweet factor is jaggery here. Basically sugar is added to the saucepan along with spices and herbs and allowed to cook. But in this case, jaggery is added after preparing the tea just to avoid the curdling in the milk. The amount is varied according to taste. Preferably grated / powdered form of jaggery is used as a result that will take less time to melt in the tea. So do try this unique twist in your regular masala chai and surprise your guest as well. Also as the season of winter is going on, so this interesting version of masala chai one should try to enjoy !
The event related to this post :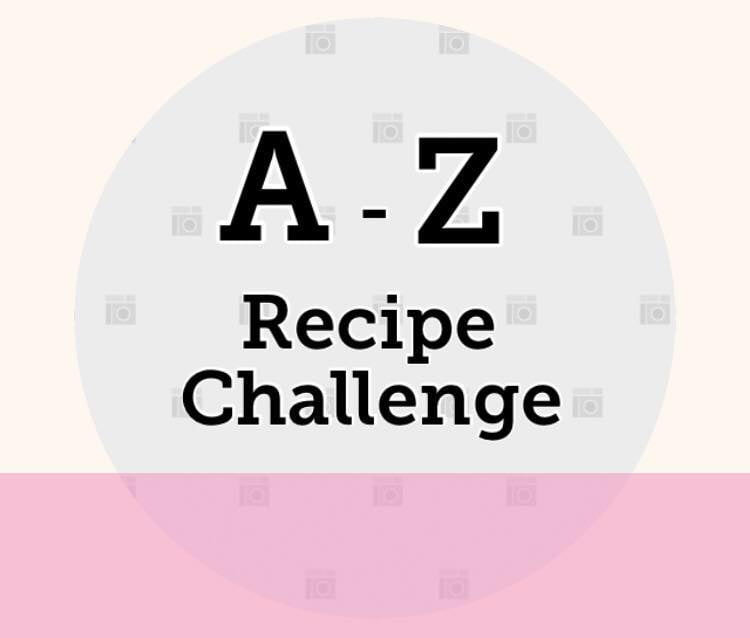 Well for current month the event 'A to Z Recipe Challenge' has come up with the alphabet 'J'. That means, there must be a recipe post having the main ingredient name starting with alphabet J. So I opted J for 'Jaggery' and have prepared a hot beverage as 'Jaggery Spiced Tea / Gud ki Masala Chai'.
Recipe Card for 'Jaggery Spiced Tea | Gud ki Masala Chai' :
Masala Chai, Indian Beverage, Gluten free, Spiced tea, Jaggery, No sugar Beverage
Beverage, Hot Beverage, Gluten free, Masala tea, Jaggery Tea
Indian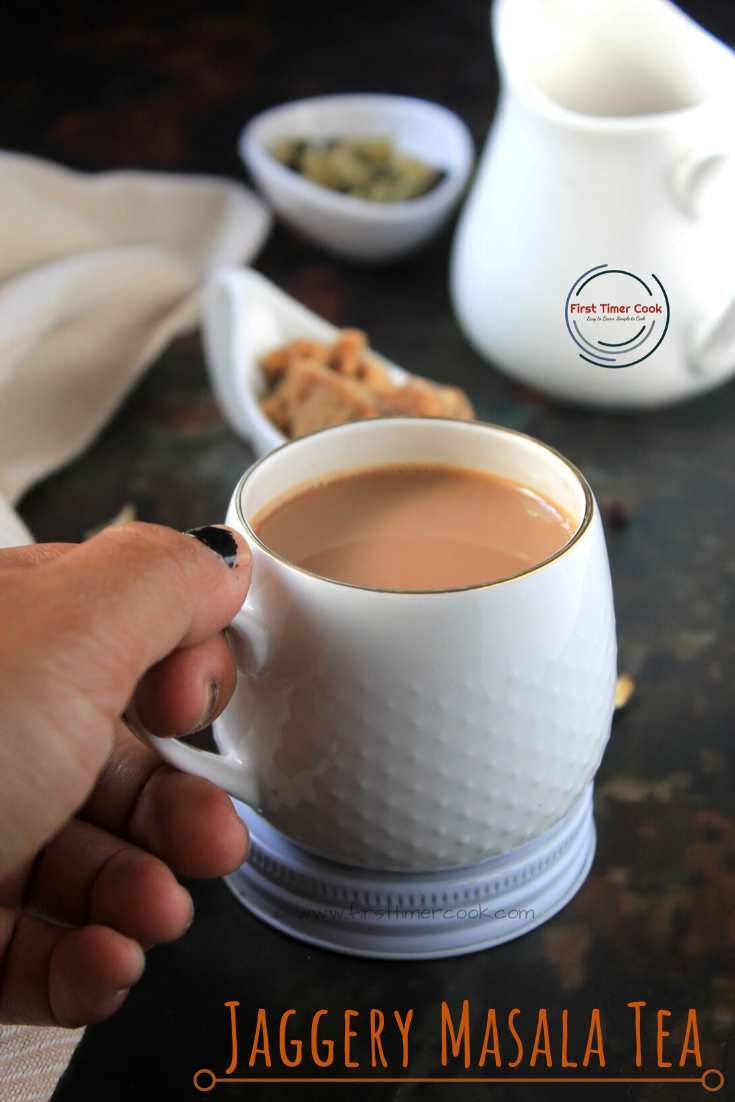 Jaggery Spiced Tea | Gud ki Masala Chai
most Indian's favorite masala chai with jaggery sweetener
prep time: 3 Mcook time: 6 Mtotal time: 9 M
ingredients:
Milk 1 cup

Jaggery (grated / powdered) 3 tsp

Tea (leaves / powdered) 1 tsp

Ginger (grated / crushed) 1 tsp

Cardamom 1 no.

Clove 1 no.

Black pepper 4-5 no.

Water 1 cup
instructions:
How to cook Jaggery Spiced Tea | Gud ki Masala Chai
In a saucepan, boil both water and milk.

Add the freshly grated ginger, cardamom, cloves, black pepper and again boil for 2-3 min.

When a nice aroma comes out, add tea leaves / powder.

Simmer for 3-4 minutes and soon the thinner consistency will change.

Turn off heat and add grated / powdered jaggery.

Mix well till jaggery melts.

Strain with a fine mesh sieve and serve hot in cup !
NOTES:
Adjust the sweetness as per choice by adding more or less jaggery.
Did you make this recipe?
Tag @firsttimercook on instagram and hashtag it #firsttimercook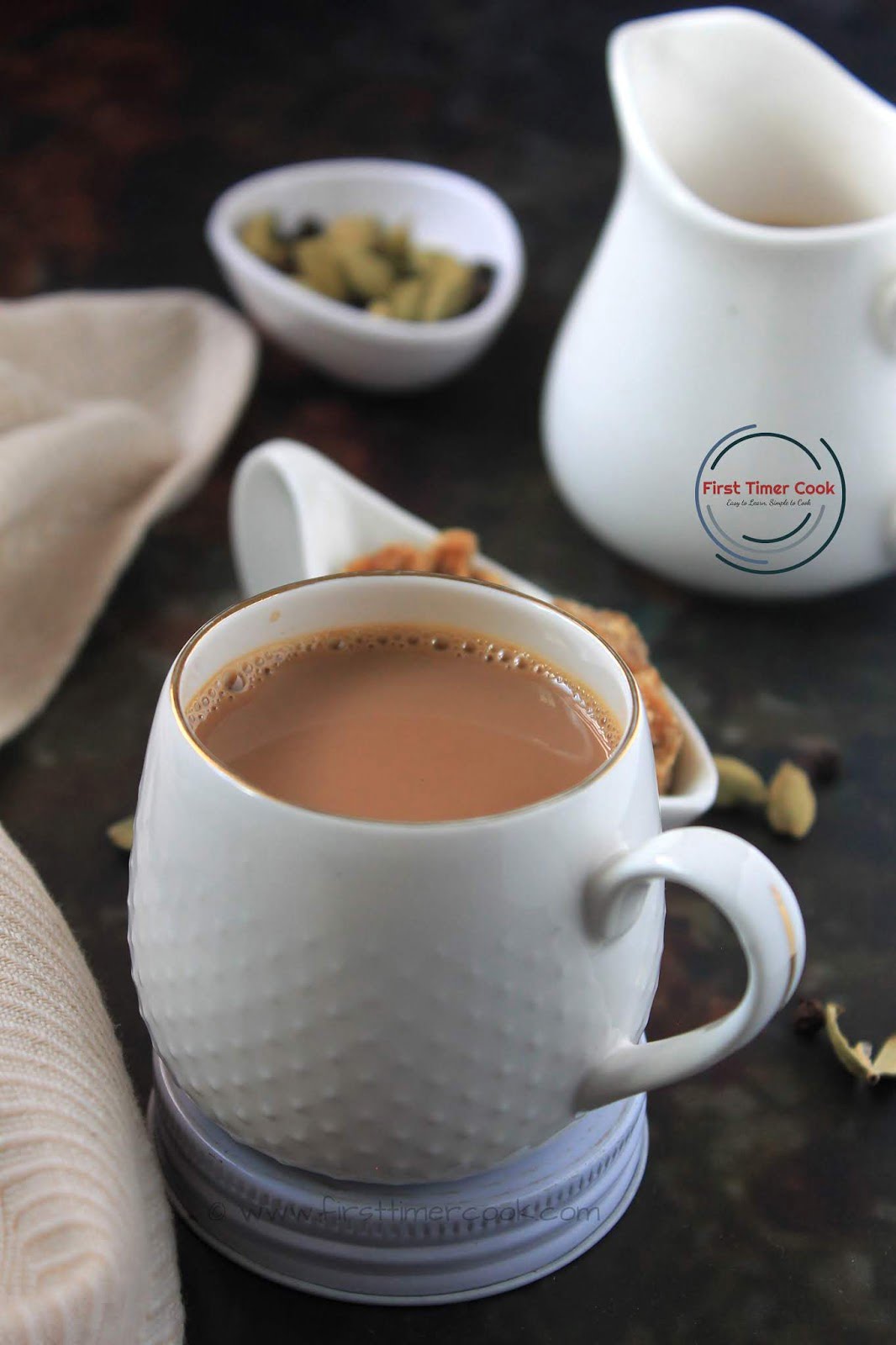 You may also follow me on Facebook, Pinterest, Twitter, Google+, Instagram and can subscribe for free to get new recipes directly into your inbox 😊


PIN for later :