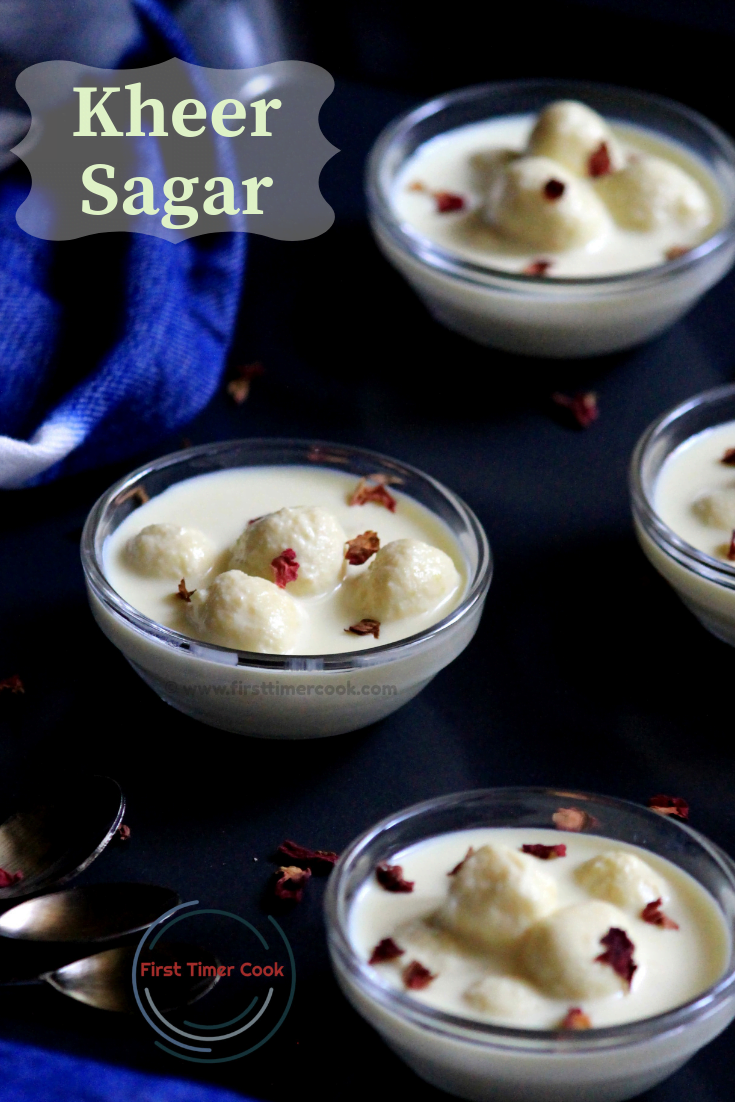 Subho Mahalaya everyone !!!
Mahalaya marks the start of the Durga Puja festival. On this day, the goddess Durga is believed to have descended to Earth. Then the festival of Navratri comes. In the word Navratri, Nava means nine and Ratri means nights. So basically this is a nine day celebration of Goddess Durga. Hindus celebrate this with devotion and enthusiasm all over the world with full of joy and festivity. Goddess Durga is worshiped throughout the nine days and then immersed in holy water after pooja. Each and everyday has its importance and meaning.
Monday is here again and this time the Foodie Monday Blog Hop team has decided the 165th theme to be 'Navratri Special'. After doing a lot of brain storming, I have ended up with one of the authentic sweet delicacy from Odia Cuisine, 'Kheer Sagar' for the contribution.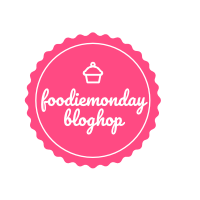 Kheer Sagar is an Odia word. Here Kheer means milk and Sagar means ocean. So overall the dish loaded with milk. Basically marble ball sized chhena balls are dunked in flavored reduced milk. The Bengali RASMALAI and Odia KHEER SAGAR are quite similar, but there are some differences like size of the chhena balls, the consistency of the reduced milk. The consistency of milk is little thick, but not like rabdi in kheer sagar. The whole process is so so easy and quick. No dryfruits are used in this dessert unlike rasmalai. This authentic Odia delicacy is very rich and absolutely much flavorful, still so simple dish.
So definitely do try this traditional Odia sweet dish during this navratri. If you tried my recipe and enjoyed fully, then please share some pictures of your creation with me. Also kindly give your valuable feedback either in the comment box below or tag me as #firsttimercook on Instagram. You may also follow me on Facebook, Pinterest, Twitter, Google+, Instagram and can subscribe for free to get new recipes directly into your inbox 😊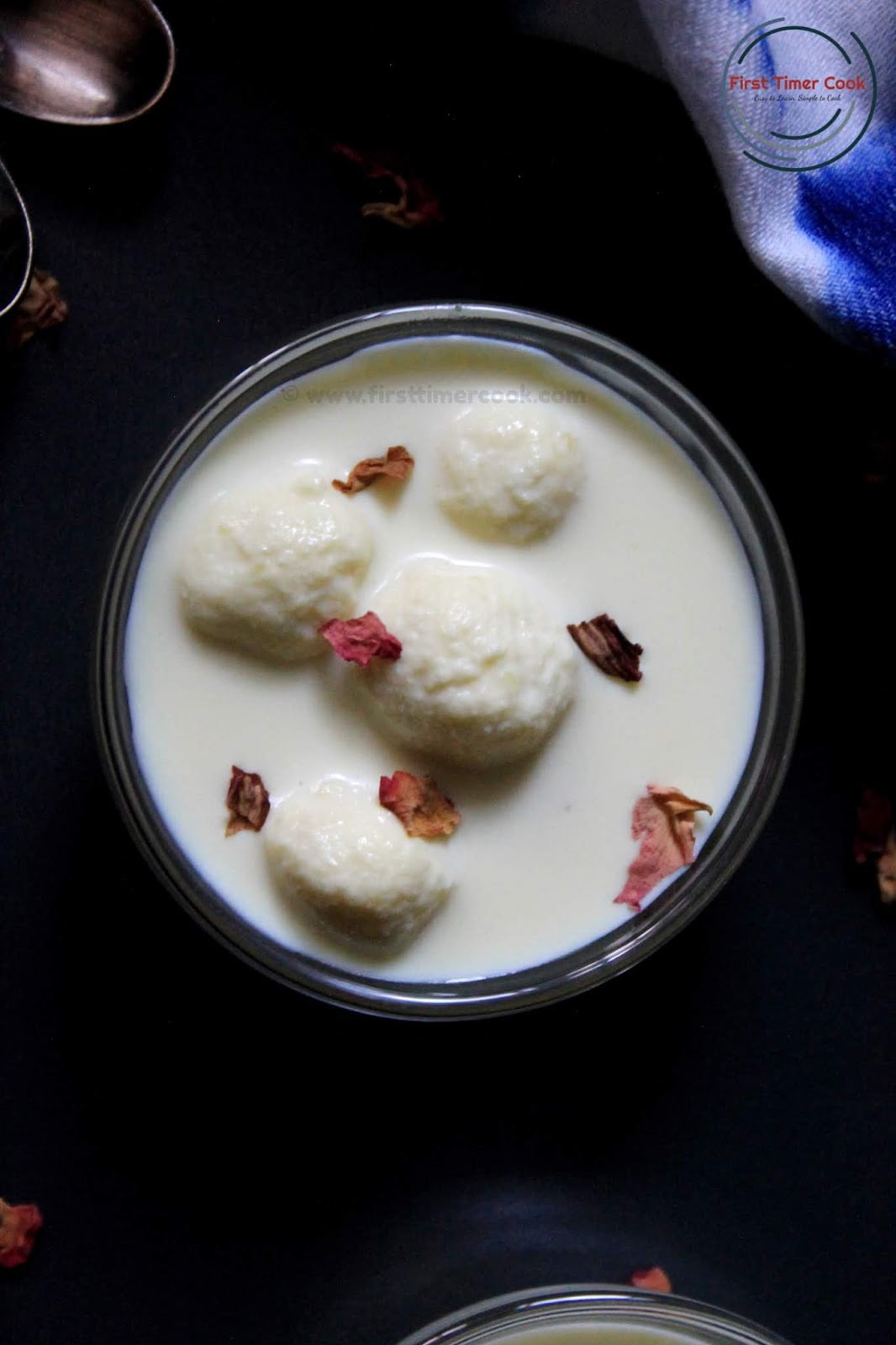 Preparation Time : 10 mins | Cooking Time : 30 mins
Ingredients :
| | |
| --- | --- |
| Ingredients | Measurements |
| | 100 gm |
| Milk (full fat) | 2 lt |
| Sugar | 1 & ¼ cup |
| Cardamom powder | ¼ tsp |
| Water | 3 cup |
| Saffron | 1 pinch |
| Rose petal (optional) | For garnishing |
​
Method :
In a wide and deep pan, first mix 3 cup water and 1 cup sugar.
Then turn on heat and start boiling the sugar mixture.

Meanwhile, take fresh

chhena

.

Knead it using hand until it all comes together like dough and it starts to release some fat. Palm will turn little greasy, it is an indication that it has started to release fat. Stop kneading after that.
Take small portion of kneaded dough and roll to tiny ball (less than 1/2 inch size). The size of the ball will increase to almost double after boiling in sugar syrup, hence always remember to make the ball size as small as possible so that after boiling in sugar syrup the size will be of marble size ball.
Similarly make tiny chhena balls and gently drop into the boiling syrup.
Boil for 5 minutes first, then reduce the heat and allow to cook for 10 minutes more over low heat.
By the time, the balls must be doubled in size.
Turn off heat and allow to cool down completely.
Next in another heavy bottom pan, start boiling milk.
Then simmer and allow to reduce till half the original quantity, while stirring in between.
Add saffron, sugar, cardamom powder and mix well.
Cook till sugar completely dissolve which takes 1-2 minutes approximately.
Now squeeze all the tiny rasgullas gently and drop into the reduced milk.
Stir carefully so that the rasgullas don't break.
Cook for 1-2 minutes and then turn off heat.
Allow to cool completely and then keep in refrigerator.
Finally sprinkle some dried rose petals and serve this authentic Odia dessert Kheer Sagar chilled !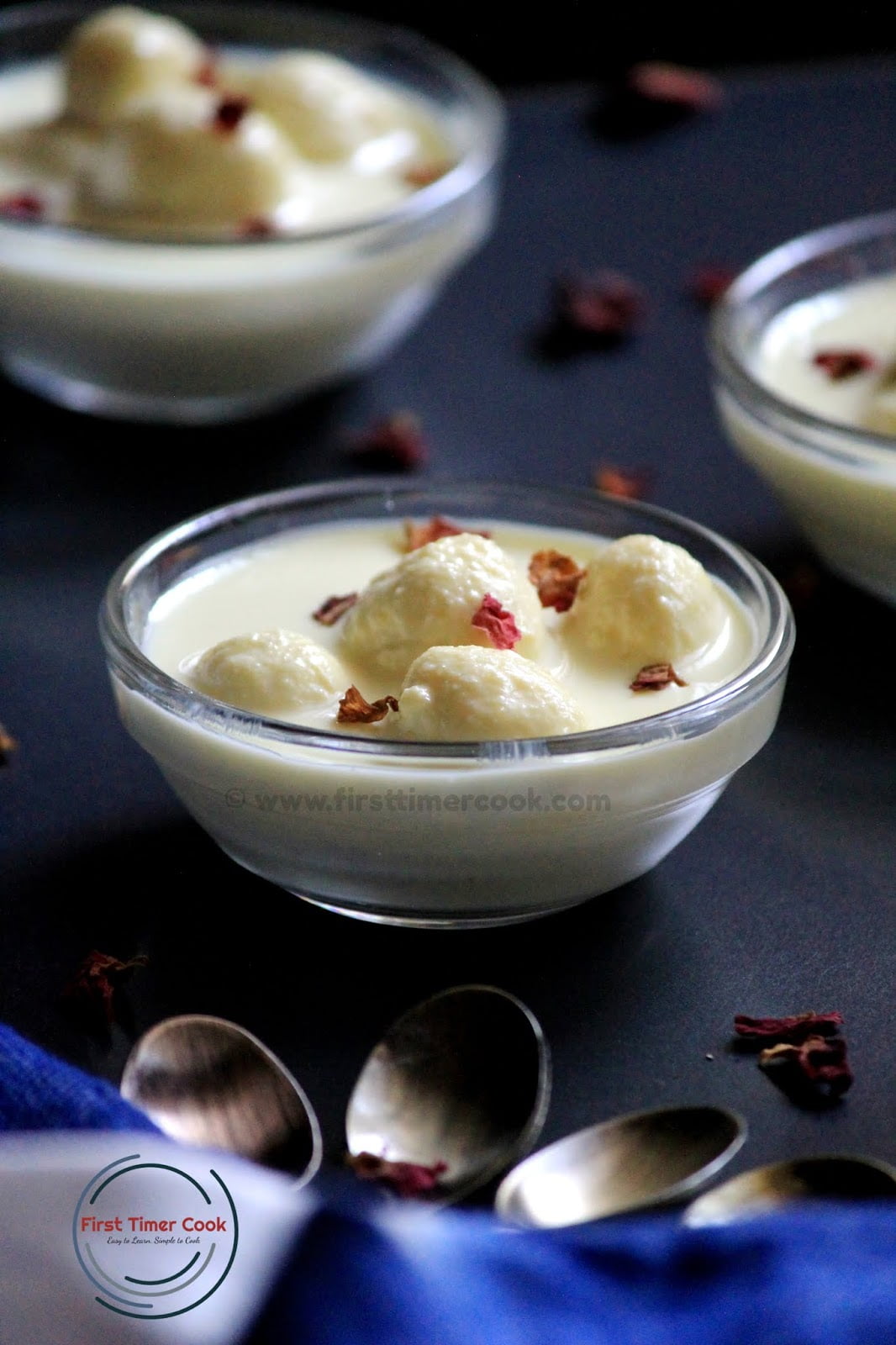 Notes :
Always prefer to use fresh

chhena

for this kheer sagar.

Full fat milk will make the whole dish even more rich and delicious. So try to include full fat milk instead of normal one.
PIN for later :