The scorching summer is going on. And no-one has that much interest to go into the kitchen and cook dishes. So for those kind of situations all the No-Cook dishes come to play the vital role. Starting from salad, sandwiches to soup there are so many dishes where the use of the oven or stove is not at all required. Some no-cook recipes I have already shared in my blog, do check.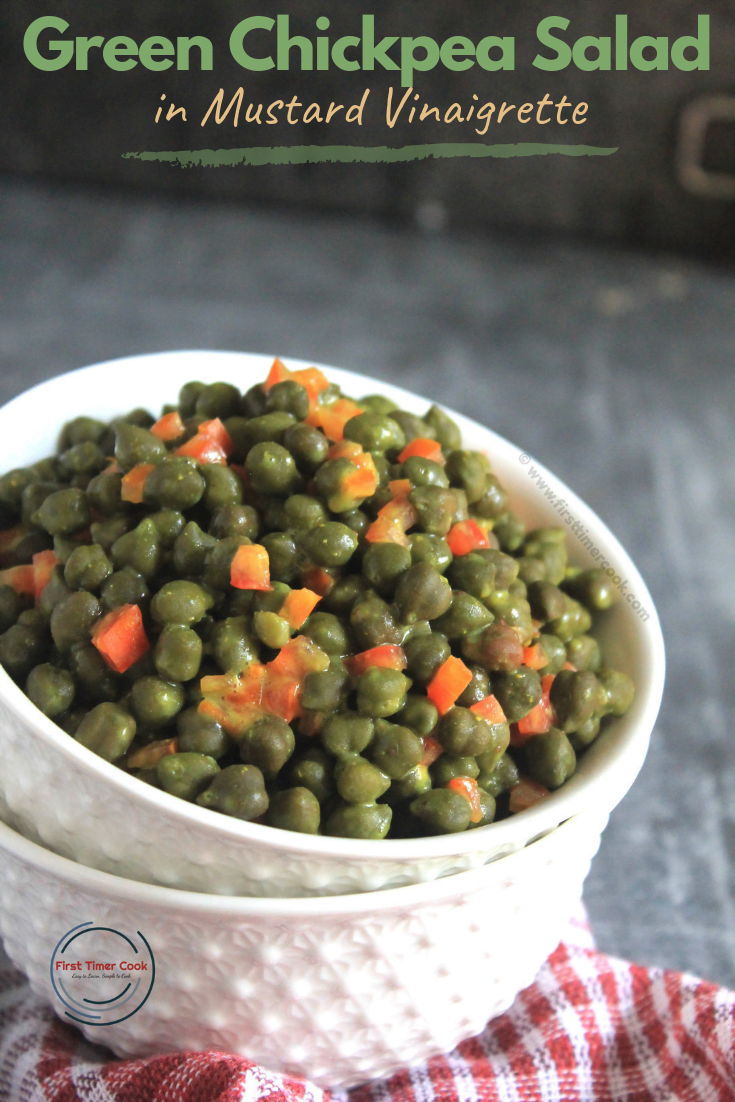 Today's post is another no-cook dish asGreen Chickpeas in Mustard Vinaigrette which is completely without no-Onion-no-Garlic, Vegan & Gluten free. Well, Chickpeas or garbanzo beans is the most familiar legume worldwide, but Do you know that the Green chickpeas are the same garbanzo beans but these are just harvested at peak freshness. The green chickpeas can be prepared and enjoyed in a variety of ways. One can enjoy to eat these as fresh, dried, raw, steamed or cooked. The fresh green chickpeas are normally available during winters, still one can enjoy the dried version of those which are easily available in the market these days. I have used the dried version of green chickpeas. I just washed and soaked them overnight or at least 7-8 hours is enough. Then those are used for the salad here. If fresh green chickpeas are available then one can directly use theme here and no need of soaking is required. Also even these can be boiled and used in the salad particularly the dried version of green chickpeas just after fully soaked in water if desired.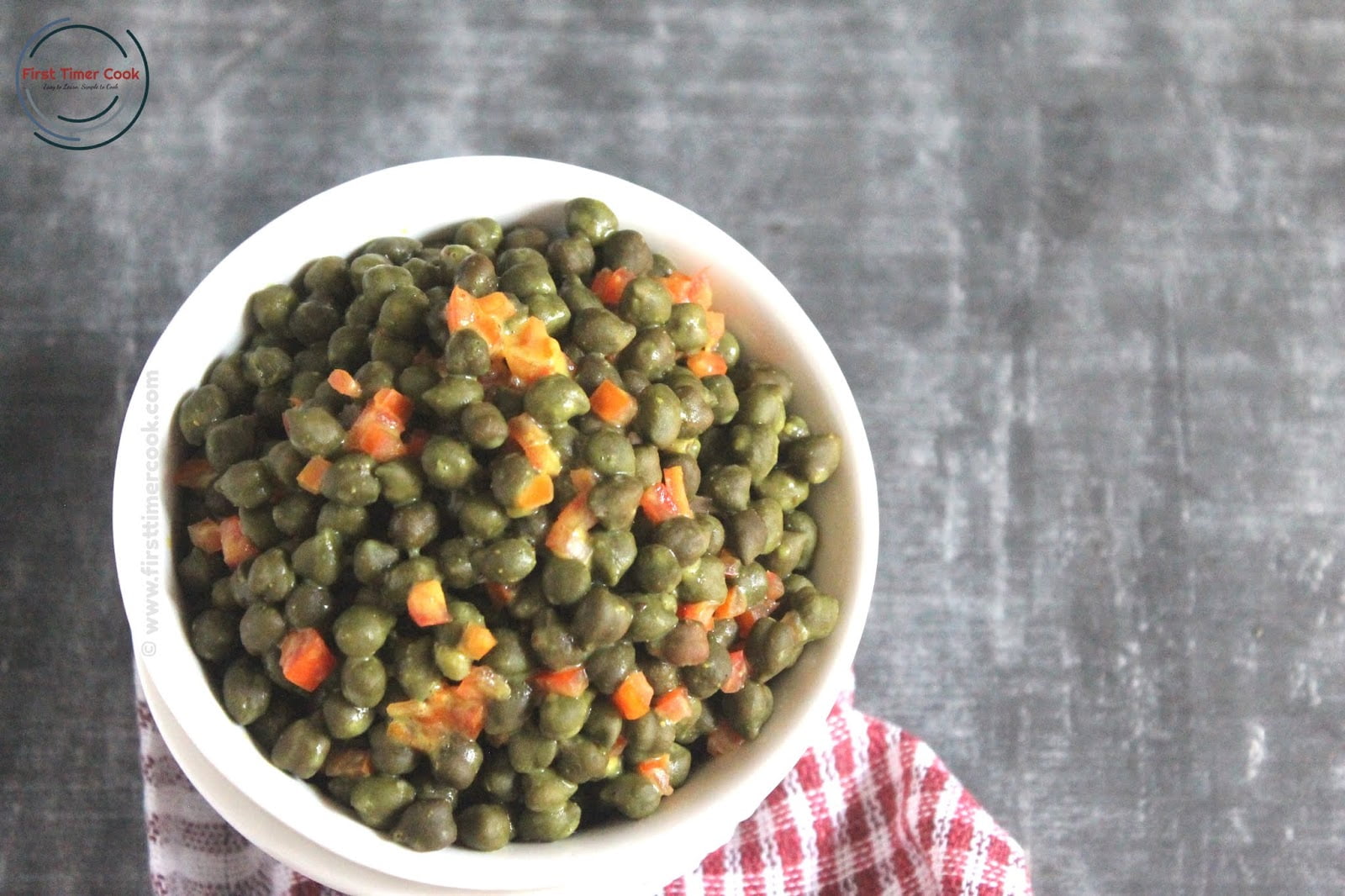 The flavoring which I have chose is a mixture of some honey, vinegar and the Indian mustard sauce (Kasundi). This Vinaigrette goes so perfect with this salad. Along with boiled green chickpeas I have also added some finely chopped tomatoes and restricted to that only. But this addition is optional, one can also add any other like finely chopped onion, cucumber etc. So do try this refreshing salad with some homemade vinaigrette during these ongoing hot summer days.
Recipe Card for 'Green Chickpea Salad in Mustard Vinaigrette' :

Gluten free, Vegan, Green Chickpeas, Balsamic vinegar, Indian mustard sauce, kasundi, Olive oil, Honey
Salad, Gluten free, Vegan, Green Chickpeas
International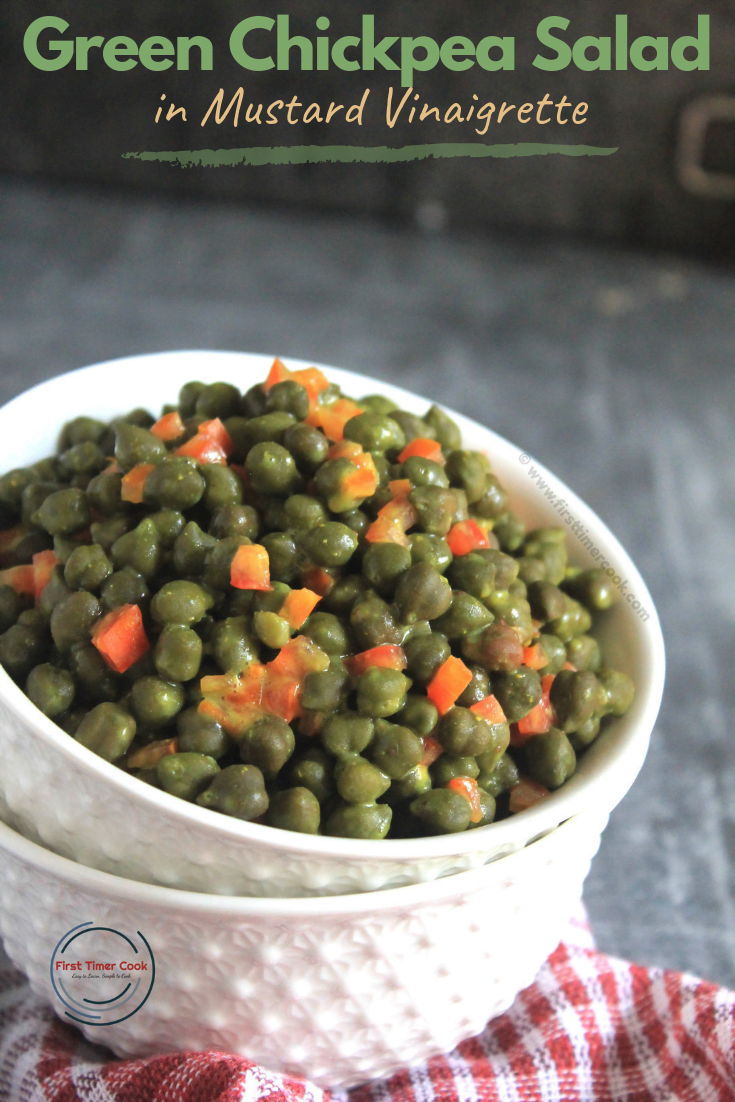 Green Chickpeas in Mustard Vinaigrette
a refreshing salad of Green Chickpeas along with some homemade vinaigrette for these ongoing hot summer days
prep time: 10 Mcook time: total time: 10 M
ingredients:
Green chickpeas (fresh / dried) 2 cup

Tomato (finely chopped) 1/2 cup

Balsamic vinegar 5 tbsp

Honey 2 tbsp

Olive oil 3-4 tbsp
instructions:
How to cook Green Chickpeas in Mustard Vinaigrette
In a mixing bowl first take

kasundi

/ Indian mustard sauce, balsamic vinegar, honey and whisk till well combined.

Next add olive oil and again whisk till a smooth texture achieved.

Finally put all the soaked green chickpeas and finely chopped tomatoes into the bowl containing the vinaigrette.

Mix everything well and serve !
NOTES:
Adjust the taste of the vinaigrette as per taste.
Tomato is optional. Even some finely chopped onion, cucumber can be also added.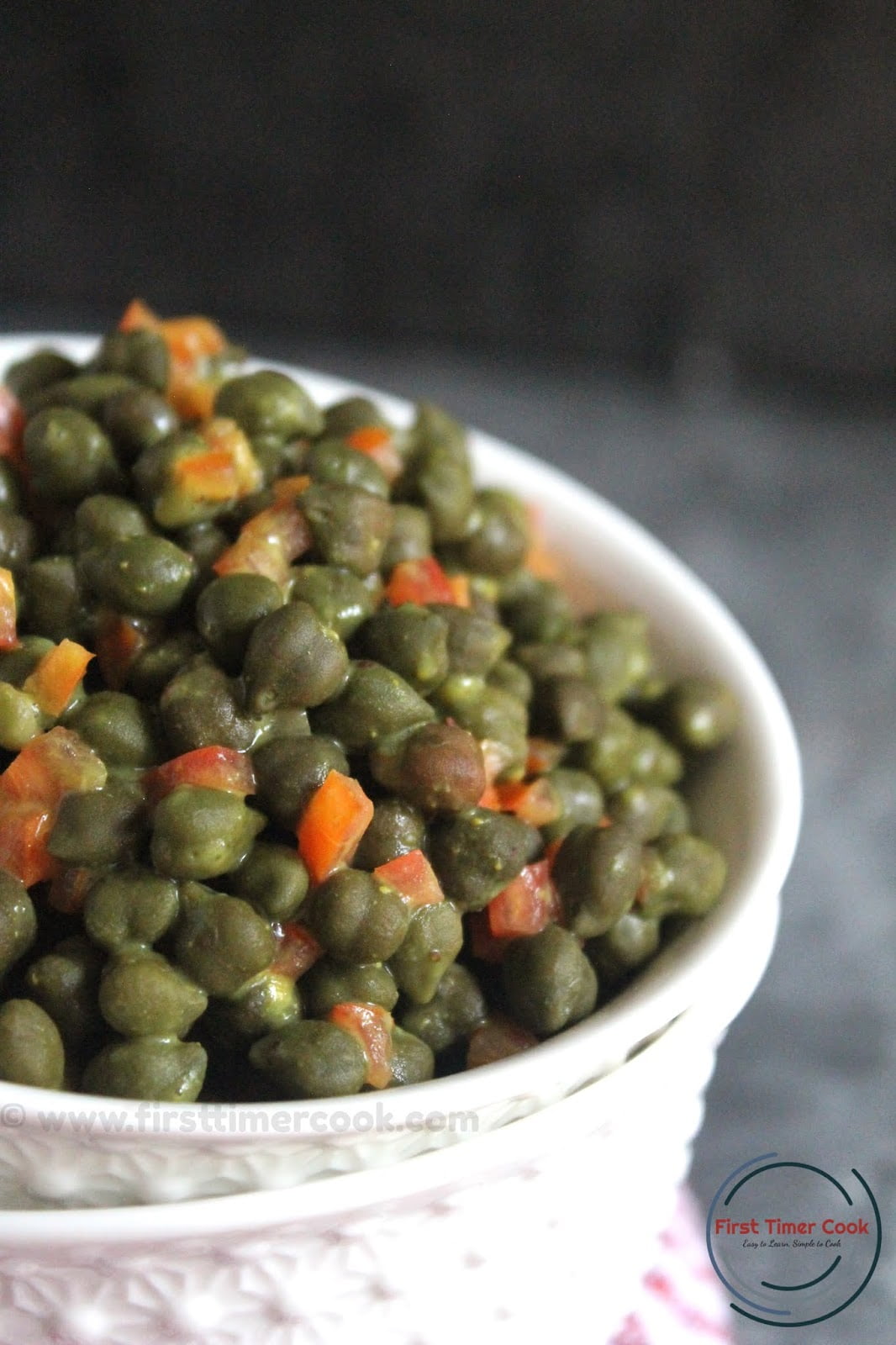 If you tried my recipe and enjoyed fully, then please share some pictures of your creation with me. Also kindly rate the recipe below, give your valuable feedback either in the comment box below or tag me as @firsttimercook on Instagram.
You may also follow me on Facebook, Pinterest, Twitter, Google+, Instagram and can subscribe for free to get new recipes directly into your inbox 😊

PIN for later :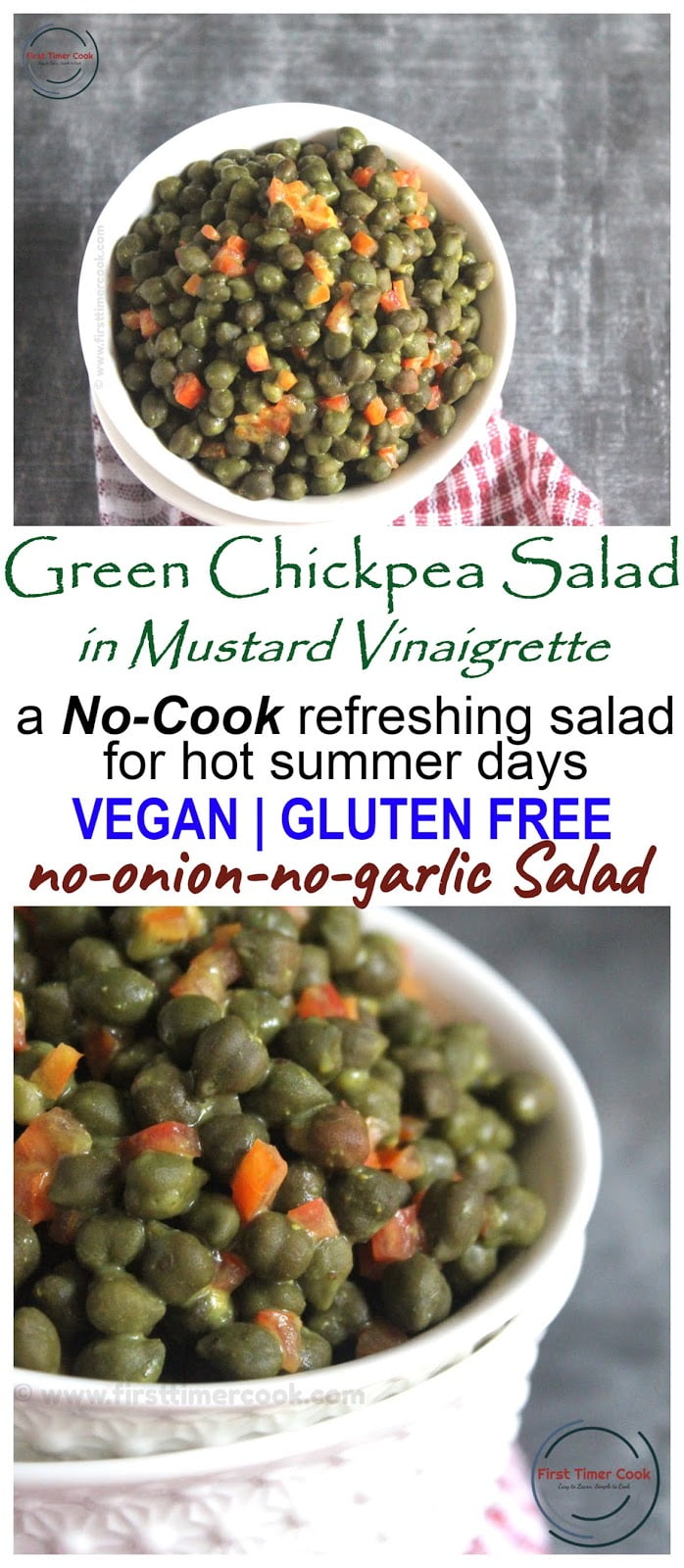 This 'Green Chickpea Salad in Mustard Vinaigrette' is contributed for 67th Healthy Wellthy Cuisines where the theme is 'No Cook Affair at HW'. Here are more similar recipes shared by our Healthy Wealthy Group members as Avalakki Upkari, Indian Kachumber Salad, Avocado Chaat, Sunflower Butter Apple Sandwich, Easy Marinated Vegetable Salad, Carrot Cucumber Mini Sandwich-bites and watermelon-gazpacho.