Fenugreek / Methi is a very ancient spice which is used for flavoring various dishes. The leaves of it are bitter in taste and when added to any dish it will surely stimulate the taste buds. Fenugreek leaves are in season during winter particularly in India and are used widely in Indian households in the form of curry (sabzi) or parathas or snacks. For diabetes as well as heart patients, these green leaves plays a vital role. Today's recipe is all about these green leaves along with mushrooms.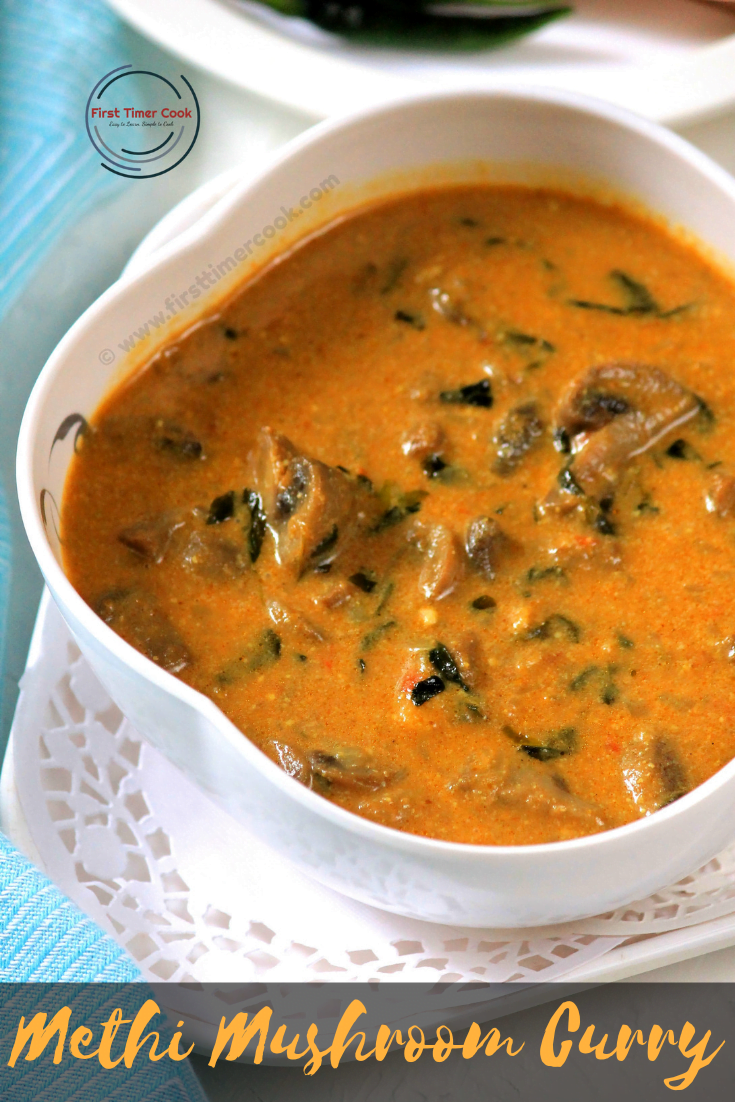 Well for current month the event 'A to Z Recipe Challenge' has come up with the alphabet F. That means, there must be a recipe post having the main ingredient name starting with alphabet F. So I opted F for Fenugreek Leaves and have prepared a dish as 'Fenugreek Mushroom Curry' or 'Methi Mushroom Curry'.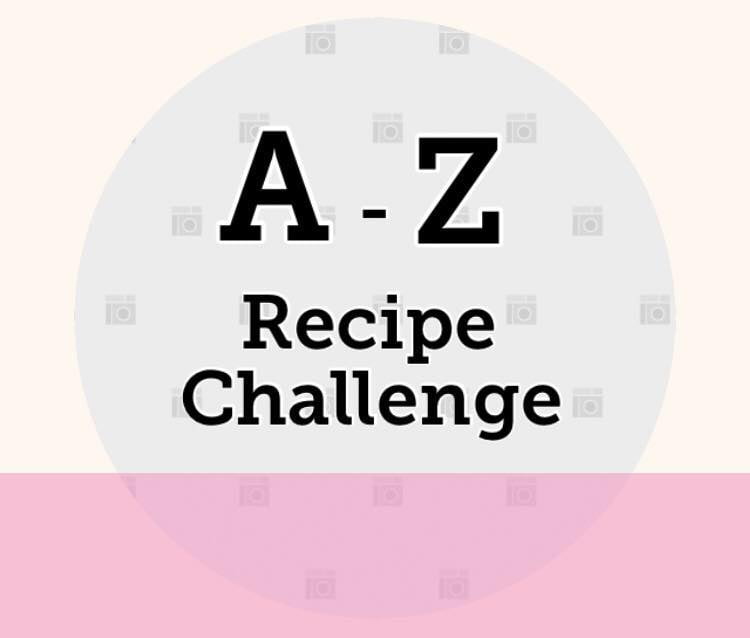 If you are a mushroom lover as of mine, then this Methi Mushroom Curry will surely hit at the menu chart. The curry is completely vegan & gluten free. Here the dish gets the creaminess due to addition of cashew paste. Along with some hot paratha / phulka (roti), the combination will be perfect one. Although fresh fenugreek leaves give an aromatic flavor to the whole dish, still the dried fenugreek leaves aka kasoori methi can match that if fresh leaves are not available. So do try this creamy and filling dish loaded with full of flavor.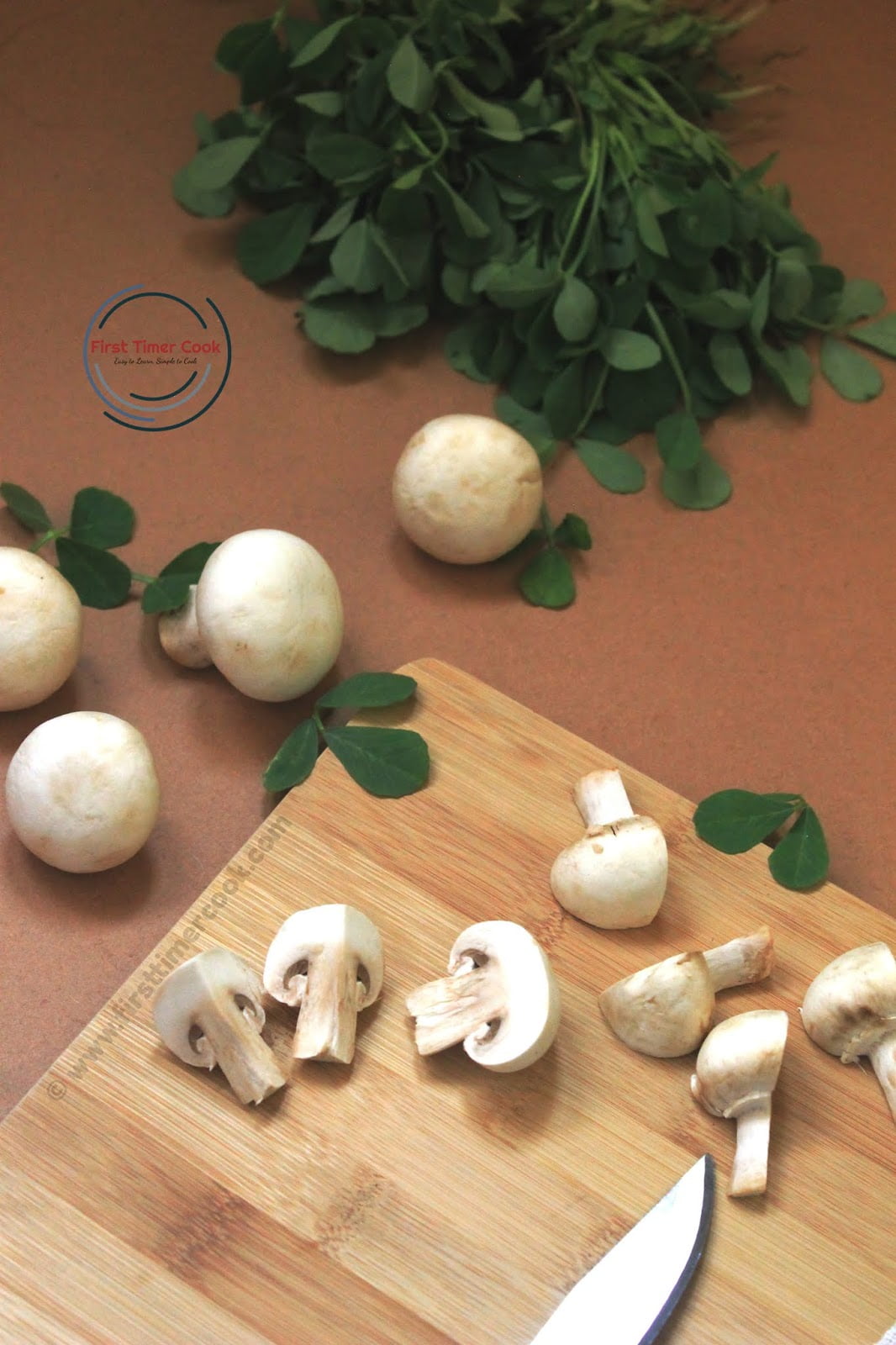 Recipe Card for 'Fenugreek / Methi Mushroom Curry' :
Vegan, Gluten free, Mushroom, Fenugreek leaves, Side dish
Side dish,
North Indian
Author: SasmitaPin it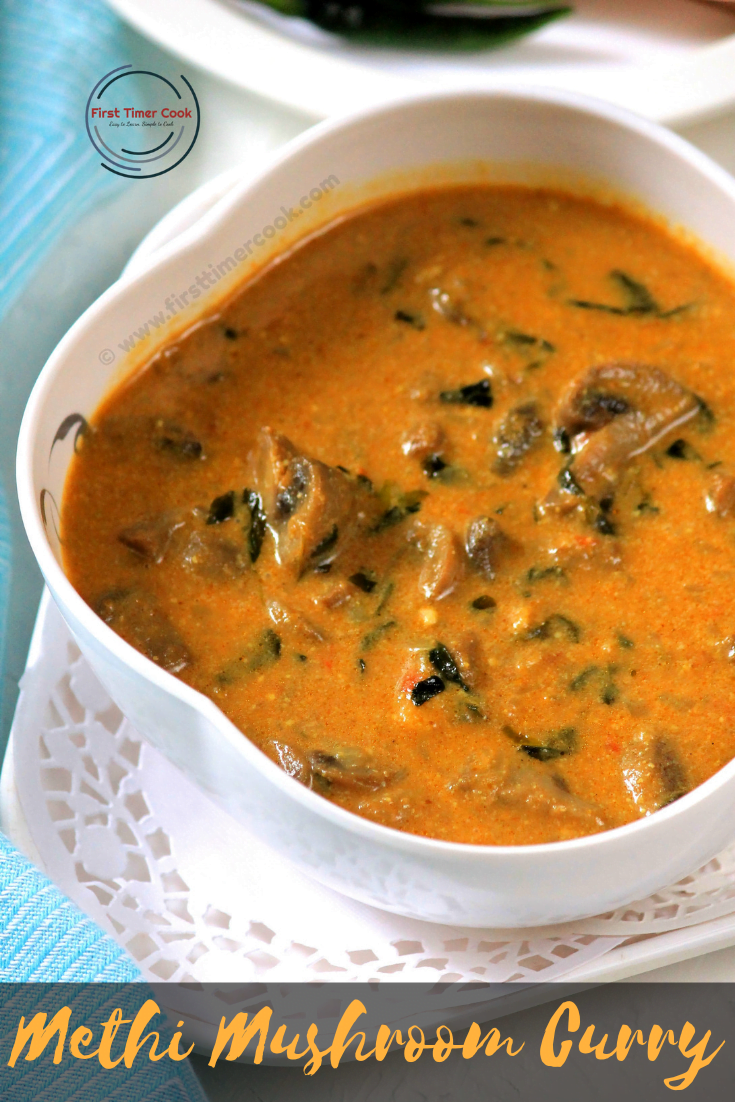 Fenugreek / Methi Mushroom Curry
a creamy and filling dish using button mushrooms loaded with full of flavor from fresh fenugreek leaves
prep time: 15 minscook time: 20 minstotal time: 35 mins
ingredients:
Button mushroom 250 gm
Fenugreek leaf (chopped) 1 cup
Cashew (soaked) 1/2 cup
Onion (finely chopped) 2 no.
Ginger-garlic paste 1/2 tbsp
Tomato paste 1/2 cup
Bay leaf 1 no.
Green cardamom 2 no.
Cinnamon 1/2 inch
Coriander powder 2 tsp
Turmeric powder 1 tsp
Red chili powder 1 tsp
Garam masala powder 1 tsp
Salt as needed
Oil as needed
instructions
First wash and clean all the button mushrooms and chopped each mushroom into quarter.
In a blender jar take all the soaked cashews and make a fine paste by adding little amount of water. Keep aside.
Heat oil in a pan and put bay leaf, green cardamom, cinnamon stick. Saute a bit.
Add finely chopped onion and saute till onion looks transparent.
Then add ginger garlic paste, mix well and saute till raw smell goes off.
Next add tomato paste along with all the spice powders.
Mix and fry till oil comes out from the masala mixture.
Then add chopped mushrooms and fenugreek leaves.
Give a nice mix and then add 1/2 cup of water.
Allow to cook till mushrooms are well done.
After that, add the cashew paste and stir well.
Cook for 2-3 minutes more and turn off heat.
Serve this curry along with paratha / roti !
NOTES:
Some finely chopped green chili also can be added to the dish if more spiciness is desired.
https://firsttimercook.com/2019/03/fenugreek-methi-mushroom-curry.html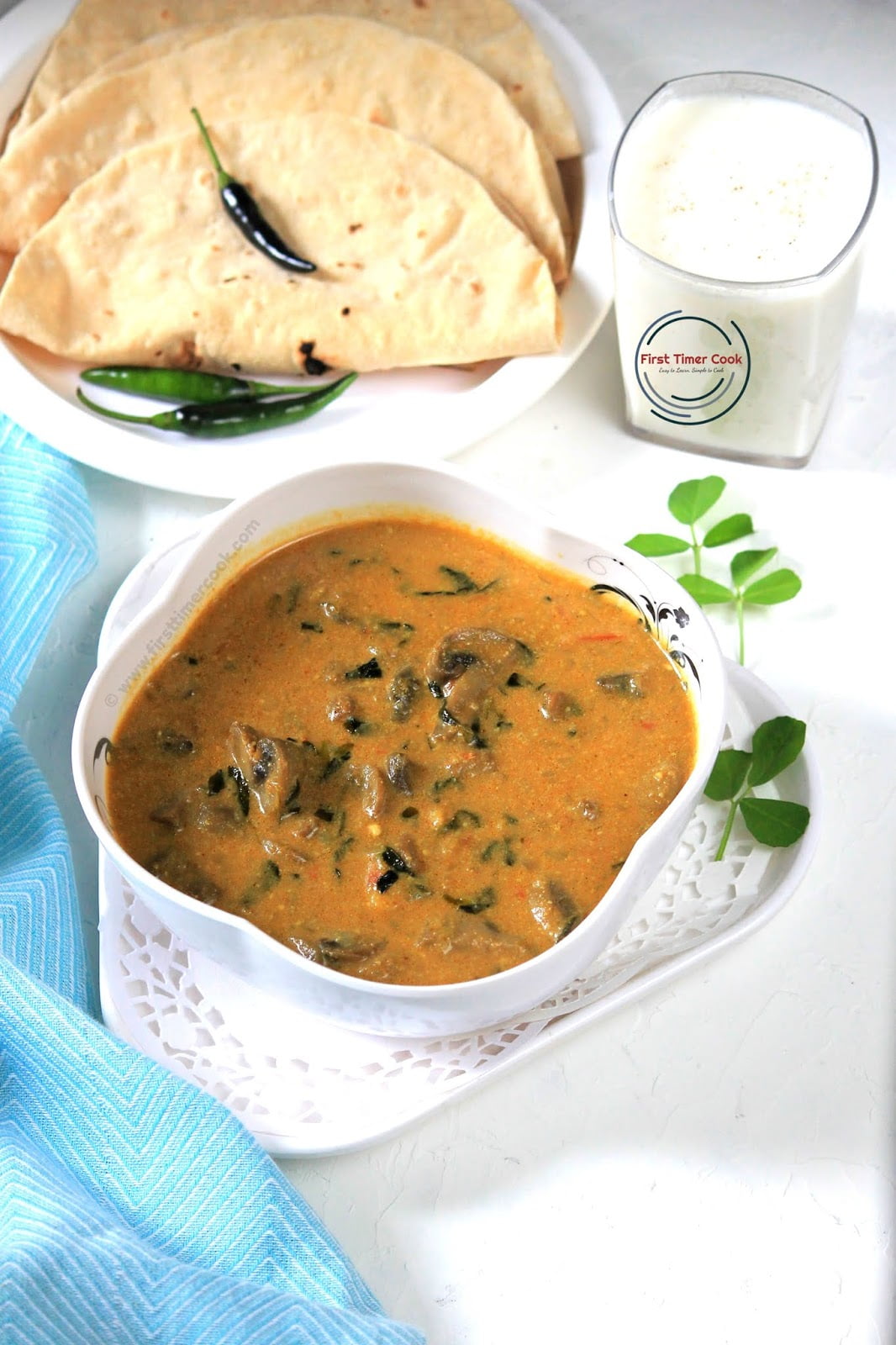 If you tried my recipe and enjoyed fully, then please share some pictures of your creation with me. Also kindly rate the recipe below, give your valuable feedback either in the comment box below or tag me as @firsttimercook on Instagram.
You may also follow me on Facebook, Pinterest, Twitter, Google+, Instagram and can subscribe for free to get new recipes directly into your inbox 😊

PIN for later :