The festive season of Chaitra Navratri begins from today. This is a nine-day festival which commences on the first day of Hindu Luni-Solar calendar and culminates with Ram Navami. Chaitra Navratri is also known as Vasanta Navratri and some even named this festival as Rama Navratri. It is the time for both festivities as well as fasting. In most of the places in India, people observe fast on all the nine days of the festival. They do not eat foods with onions or garlic or even avoid the use of oil in it. It does not mean that the people who fast do not go completely without food 😉. In fact there are some absolutely irresistible fasting recipes which taste even better than the normal dishes 😊.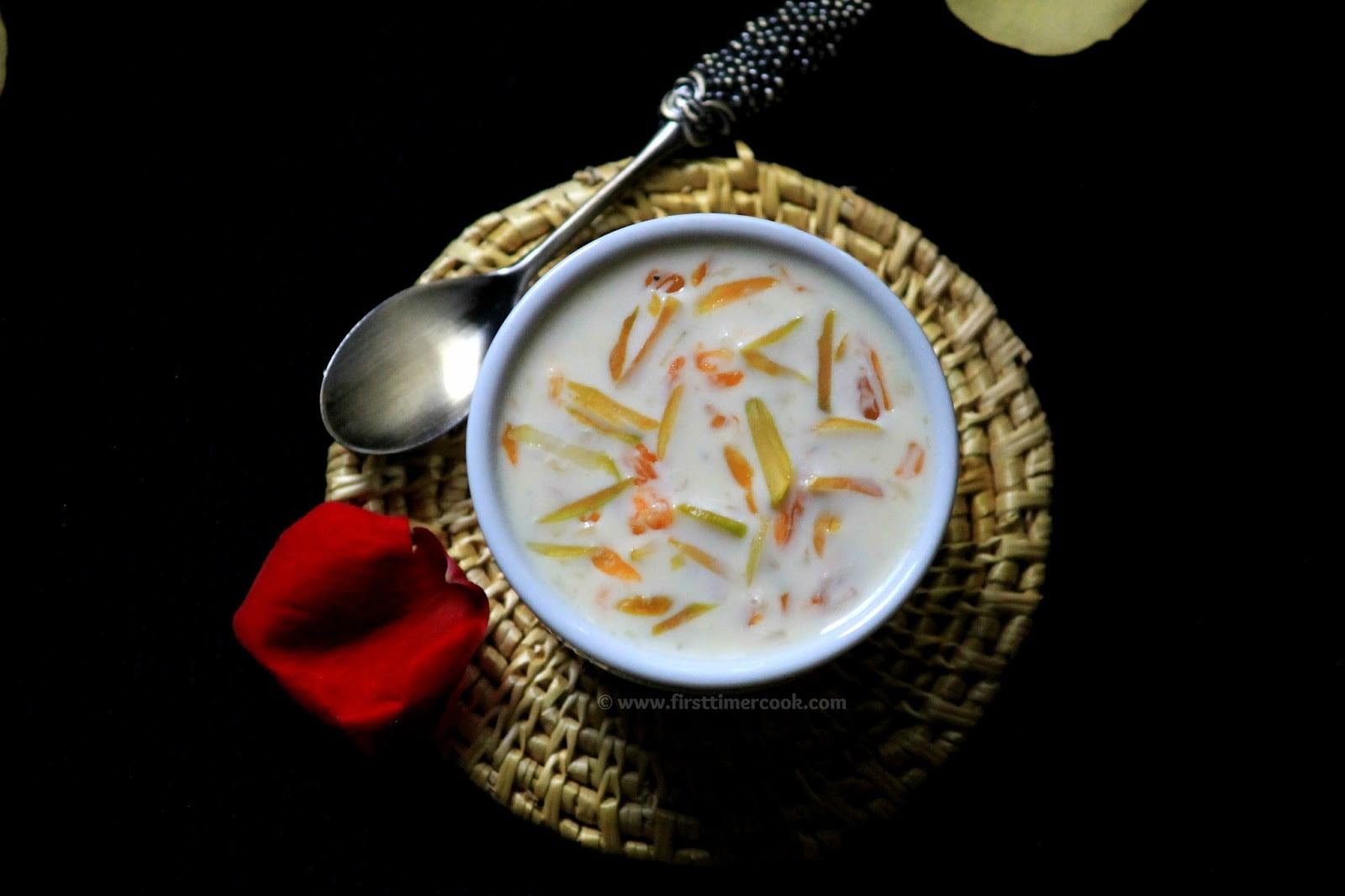 In some households, people who fast during Navratri eat food cooked only in pure ghee. Apart from that they cannot use normal salt in the food or use normal wheat flour to prepare the fasting recipes. But the best part is there is an alternative for all of these banned items. Anyone can use rock salt in place of normal salt, buckwheat flour (kuttu ka atta) to make chapatis instead of using whole wheat flour and even a special kind of rice known as the Samvat chawal (barnyard millet) can also be eaten while fasting.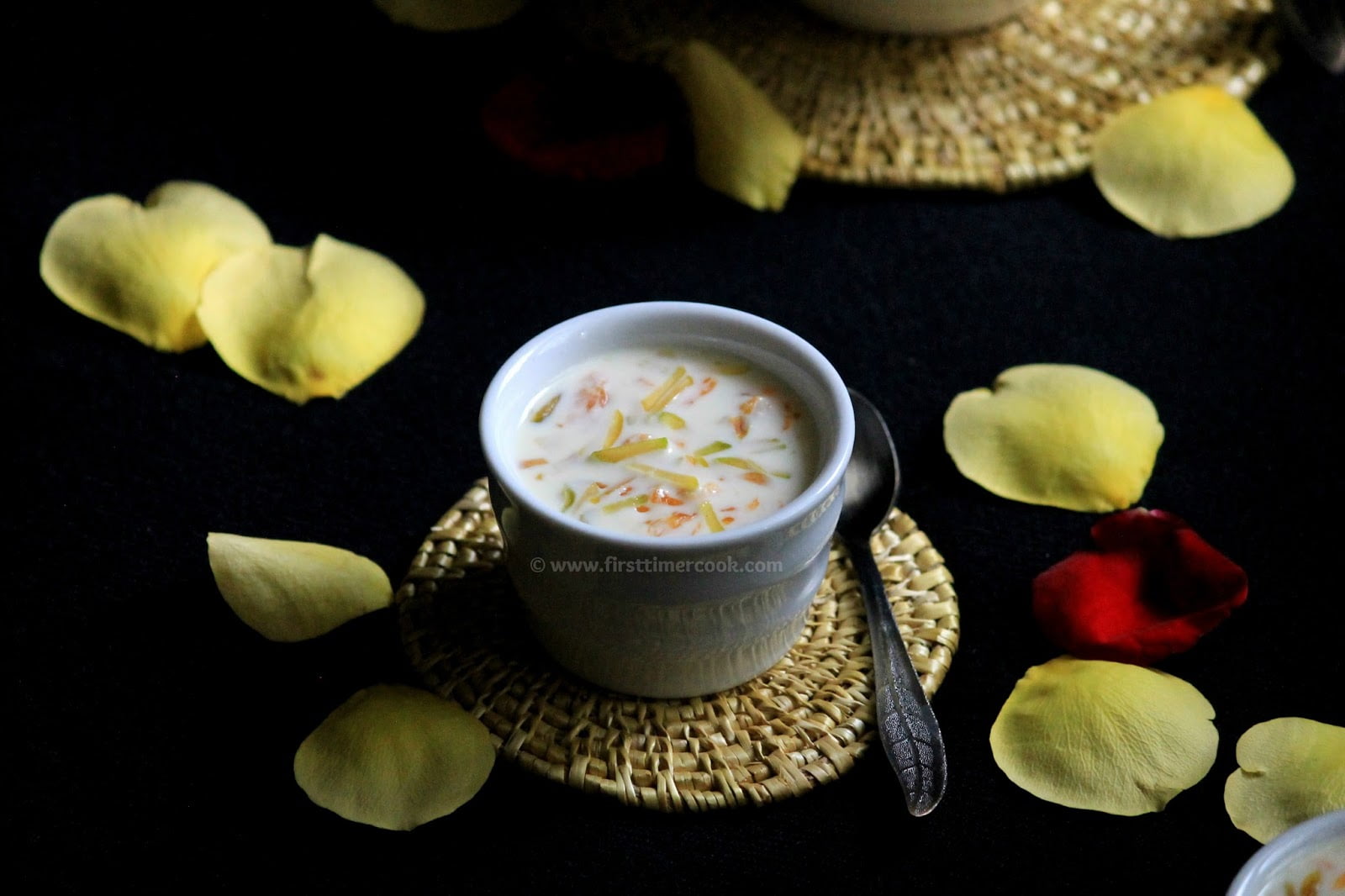 So for these fasting days do try some recipes which I have already shared in my blog like
This year I am sharing another kheer or payasam or milk pudding for the navratri fasting here in my blog. Since summer is approaching, so definitely one of my favorite citrus fruit aka orange will be soon going to vanish. So why not to include these fruits in a kheer for fasting 😉. Well, the recipe is for Orange Milk Pudding / Komala Payasam / Santre ka Kheer. The process is so simple and so easy to prepare as well.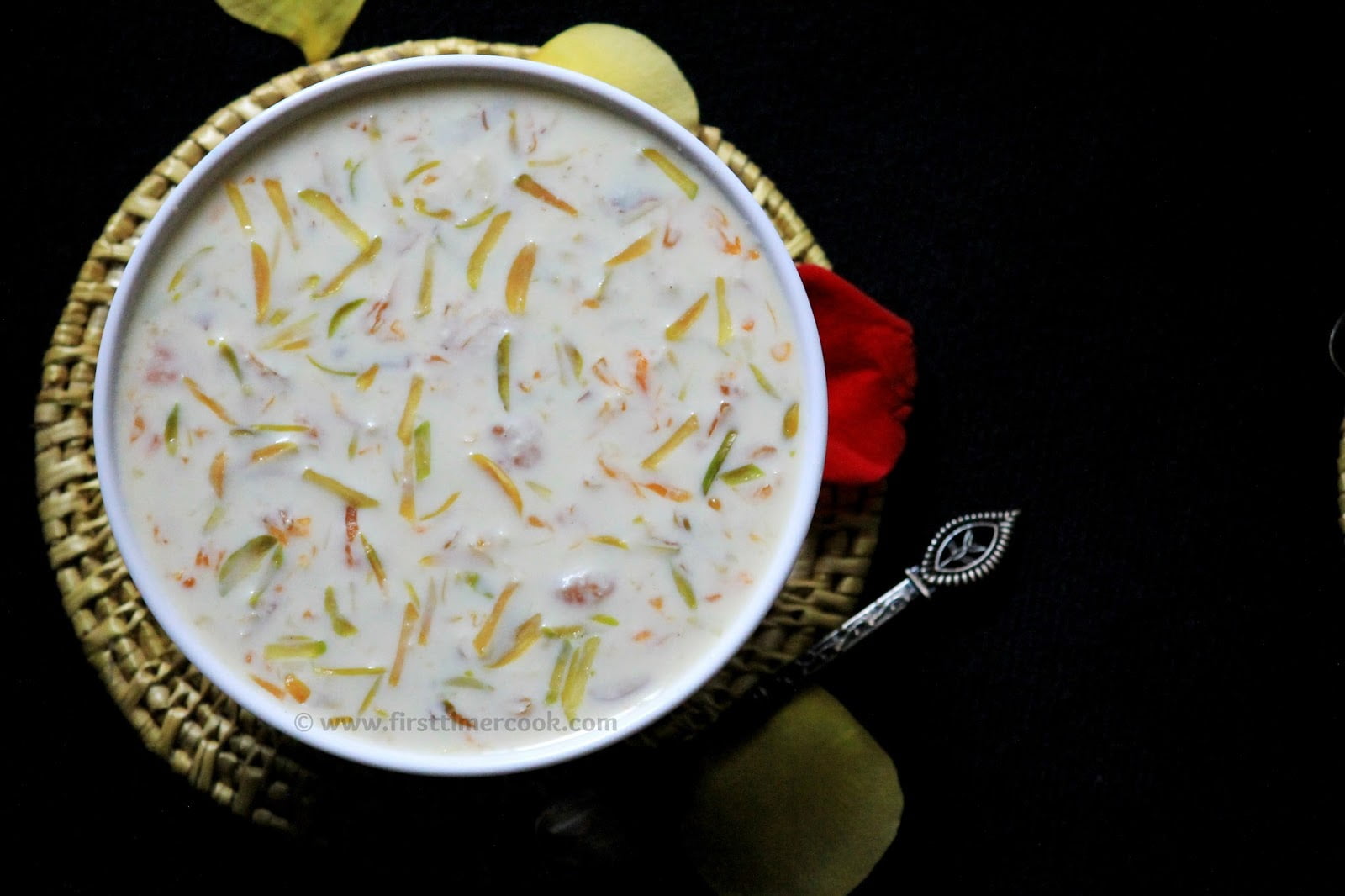 Though orange is a citrus fruit, but still we can prepare the kheer using this. Only things to remember that just add the oranges when the milk is cool. Also do prefer to use the sweet oranges which enhances the flavor of the kheer. If the oranges are bit less sweeter, then adjust the sugar quantity accordingly. Some amount of condensed milk can be added to the kheer. Instead of simply peeling the oranges and then gulping one by one oranges slices, this kheer is a great idea to enjoy this citrus fruit. So do try this Orange Milk Pudding / Komala Payasam / Santre ka Kheer and give your valuable feedback either in the comment box below or tag me as #firsttimercook on Instagram. Lets go in details method of preparation of this Kheer to celebrate the festival of Navratri and enjoy the fasting.
Preparation Time : 10 mins | Cooking Time : 40 mins
Ingredients :
| | |
| --- | --- |
| Ingredients | Measurements |
| Orange (medium) | 5 no |
| Milk | 2 cup |
| Sugar | 2-3 tbsp |
| Cardamom powder | ½ tsp |
| Pistachio (chopped) | 3 tbsp |
Method :
Take milk in a heavy and wide bottomed pan.
Bring the milk to boil over medium heat and then simmer.
Allow to simmer till the quantity of milk reduces to half.
Meanwhile, Peel the oranges and separate the orange slices.
Then remove the outer skin (white color) of each slices and deseed.
Roughly chop and keep aside.
Now add sugar and cardamom powder and chopped pistachios. Allow to cook for 4-5 minutes more.
Turn off heat and allow to cool.
Finally add all the roughly chopped orange segments, mix well and keep in refrigerator for at least 1-2 hours.
Serve cold with sprinkling some more chopped pistachioes !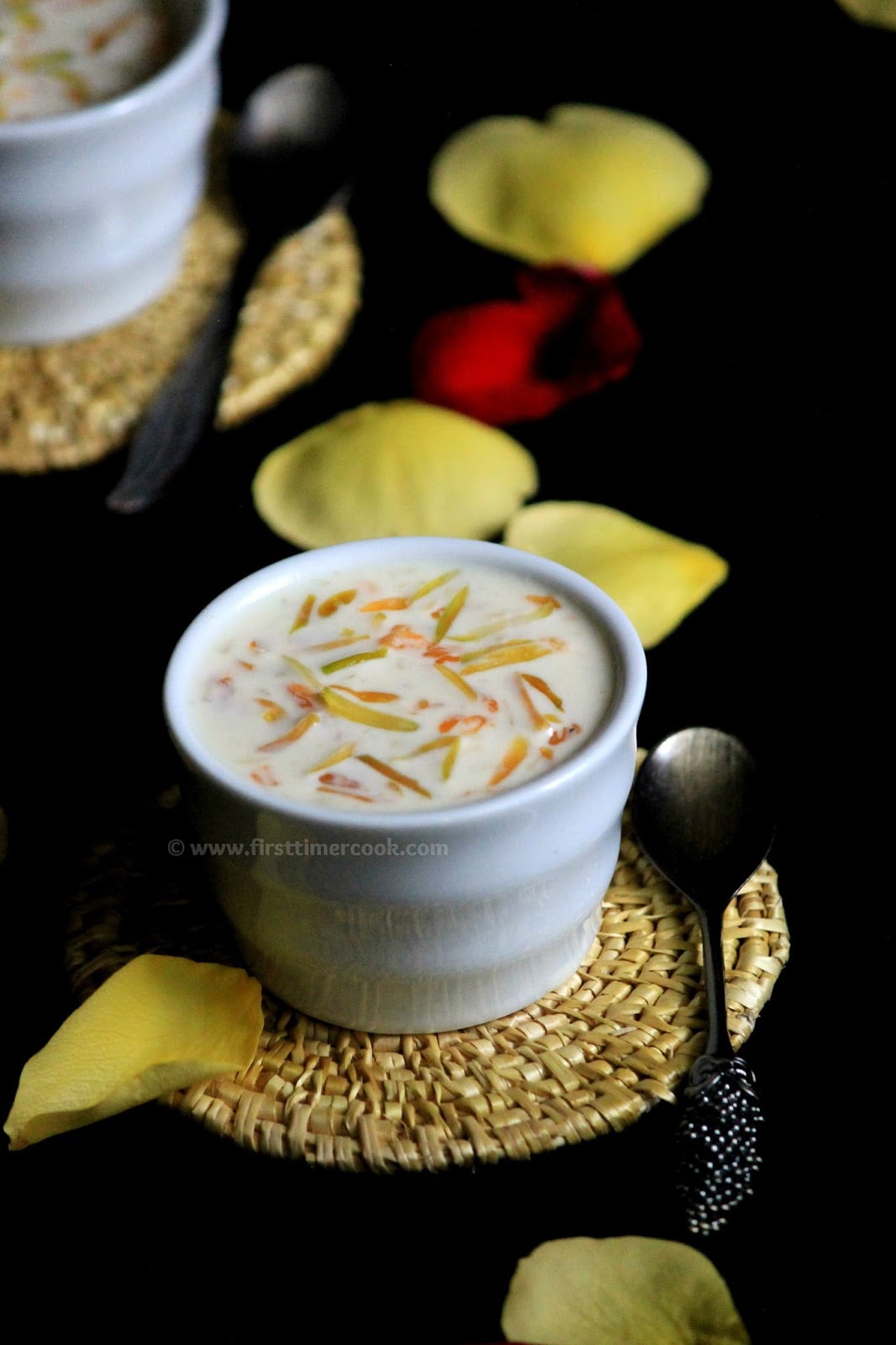 Notes :
Adjust sweetness as desired by adding more or less sugar.
Always add the orange segments to the cooled milk.
PIN for later :