easy and simply healthy side dish using red carrots, fresh green peas from Punjabi Cuisine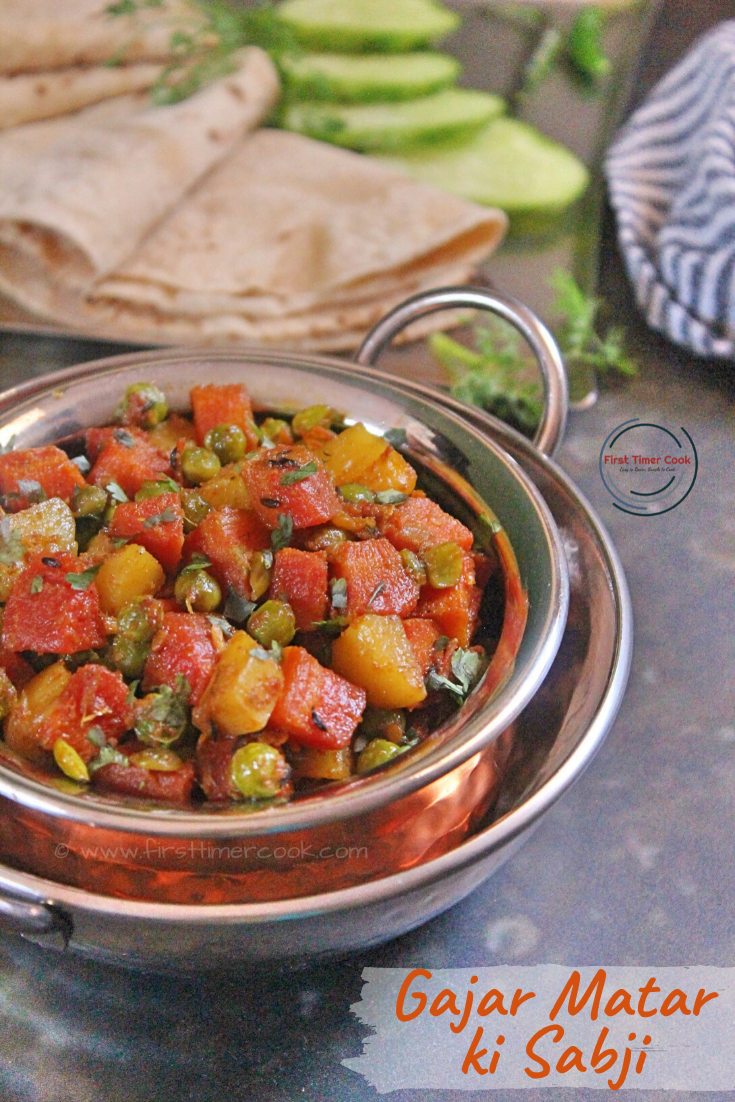 Winter season and that too red carrots !!! What a marvelous combination. Although little summer vibes are here in my area, still the red carrots and even fresh green peas are plentifully available. So here is a healthy side dish asGajar Matar ki Sabji or Punjabi style Carrot and Peas Dry curry.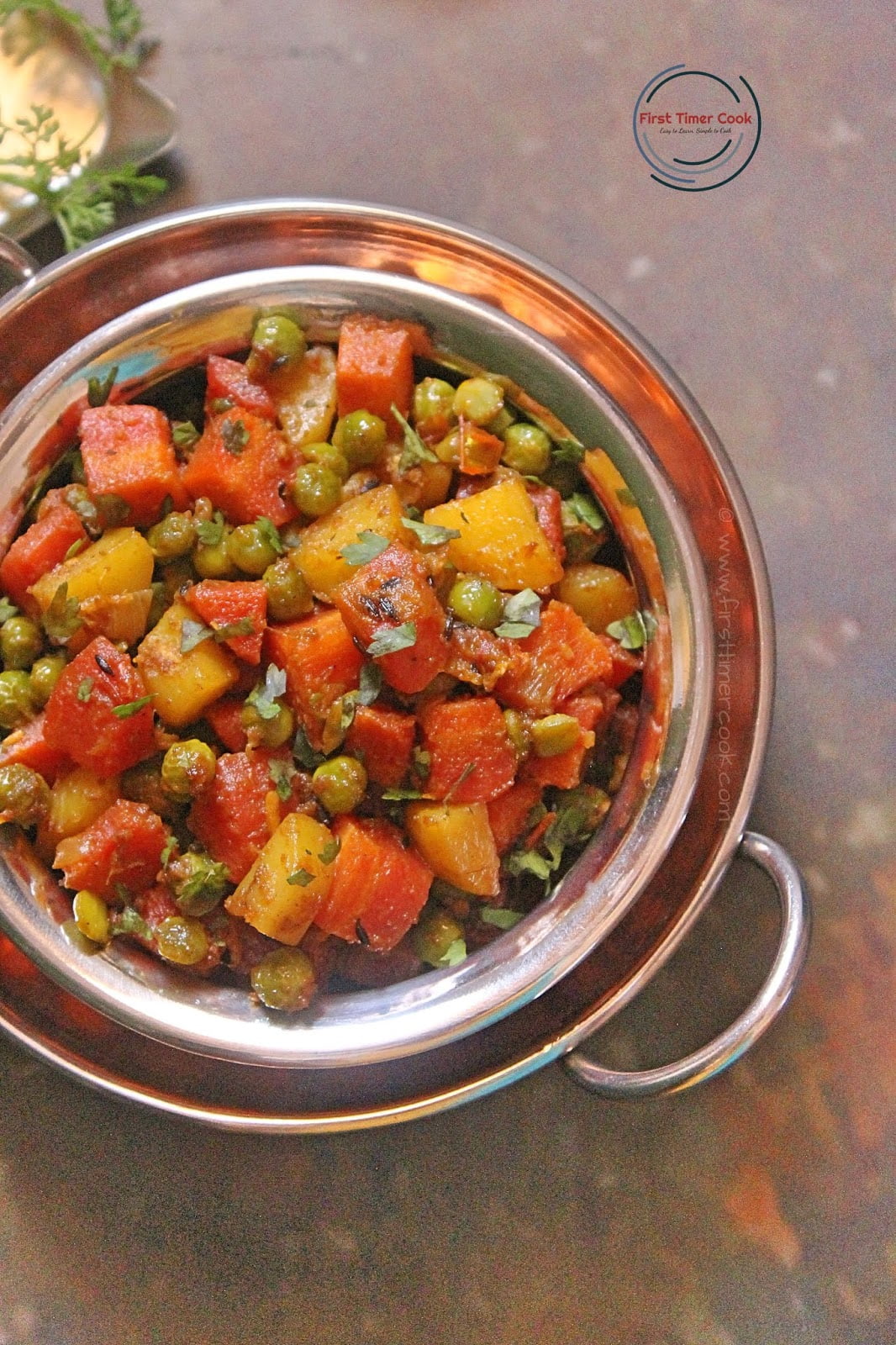 The dish is quite simple and easy to make. The main ingredients are carrots, peas and to this I have added few potato cubes. I love to add in this sabji, so added but is optional. One can use either fresh or frozen green peas here. Particularly the red carrots used here attract me more even my both boys (husband and son 😉). So winter time means this dish is one of the regular kind of side dish for chapati at my place.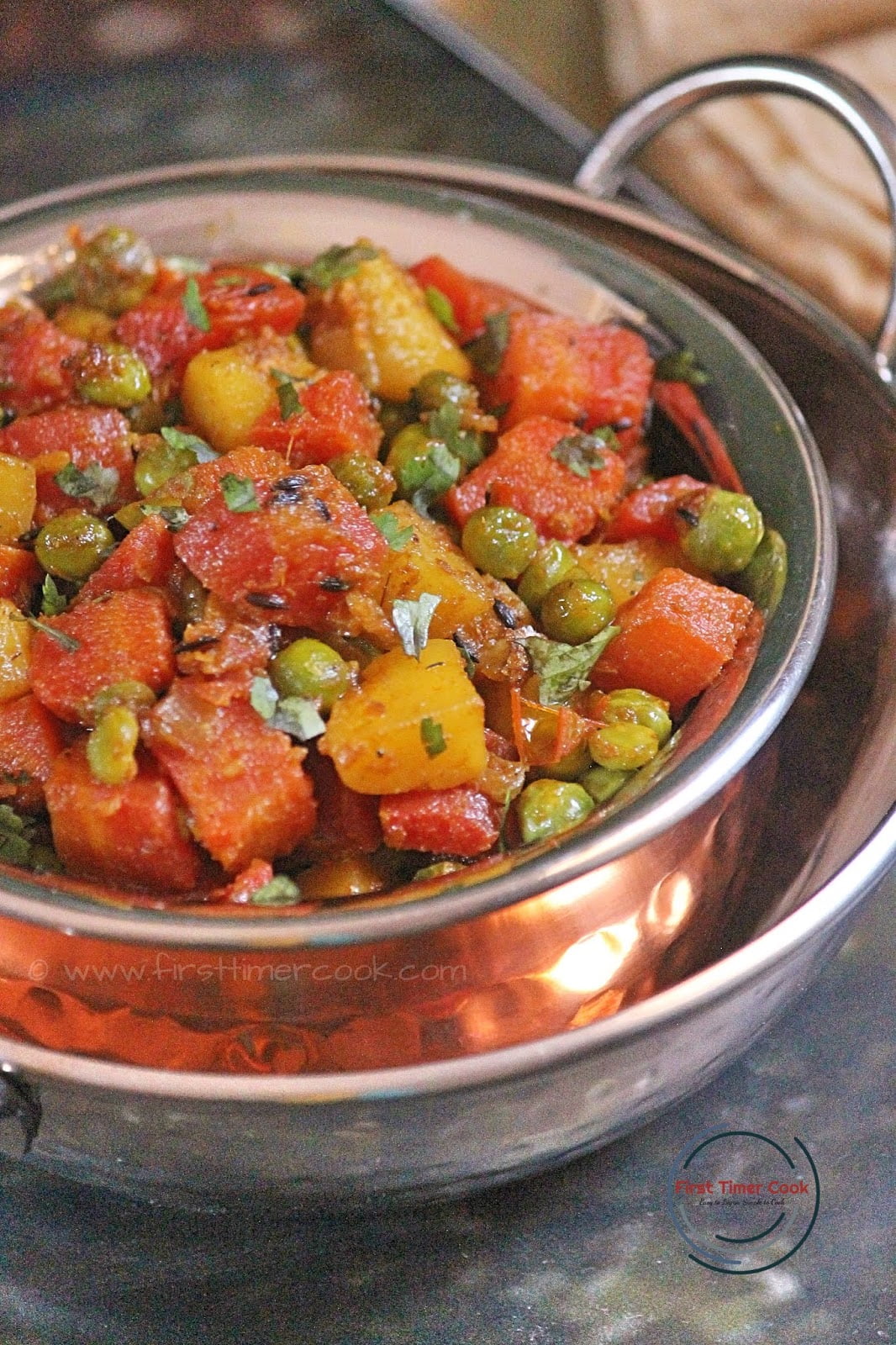 I have used few spice powders like coriander powder, garam masala powder, red chili powder, turmeric powder. I have skipped to add cumin powder this time as I was run out of that. But one can add. Along with paratha, poori, chapati or even with rice-dal combo this pairs very well. If winter time is gone, then the regular carrots can be used and it also makes a good taste.
Why one should make this ?
Vegan as well as Gluten free dish
Perfect easy and simple dish during winter
Healthy side dish for chapati
For festive time, this is a perfect side dish asonion and garlic are not used
Low oil recipe
So do try this super simple, easy to make and with few ingredients dry sabji from Punjabi cuisine.
The event related to this post :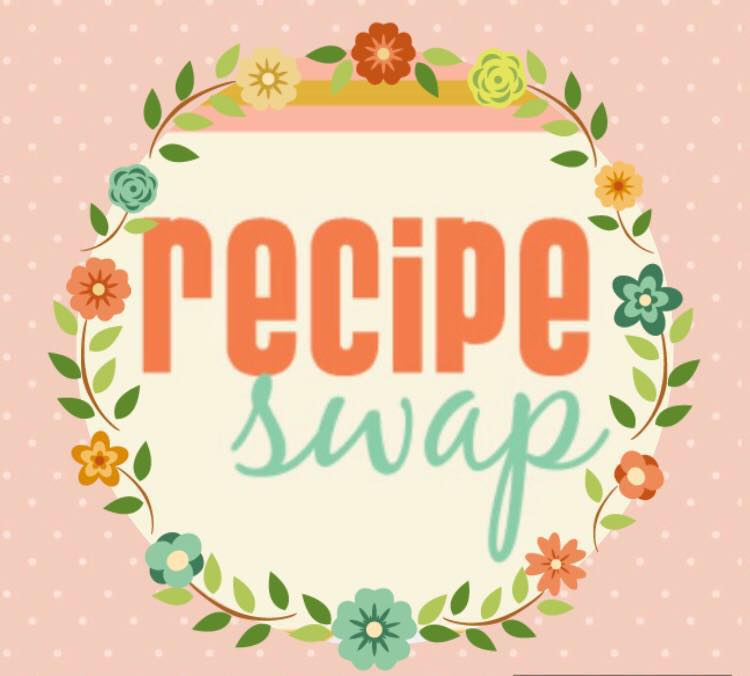 Well, this month for the 'Recipe Swap Challenge', I have paired up with Jolly from 'Jolly Homemade Recipes'. Her blog is filled with loads of delicious recipes, particularly a variety of Punjabi dishes. And I simply love those, as winter veggies are still available at my place so I picked Punjabi Gajar Matar Recipe and made some changes as per my preference.
: Recipe Card :

Gajar Matar ki Sabji | Punjabi Style Carrot Peas Dry Curry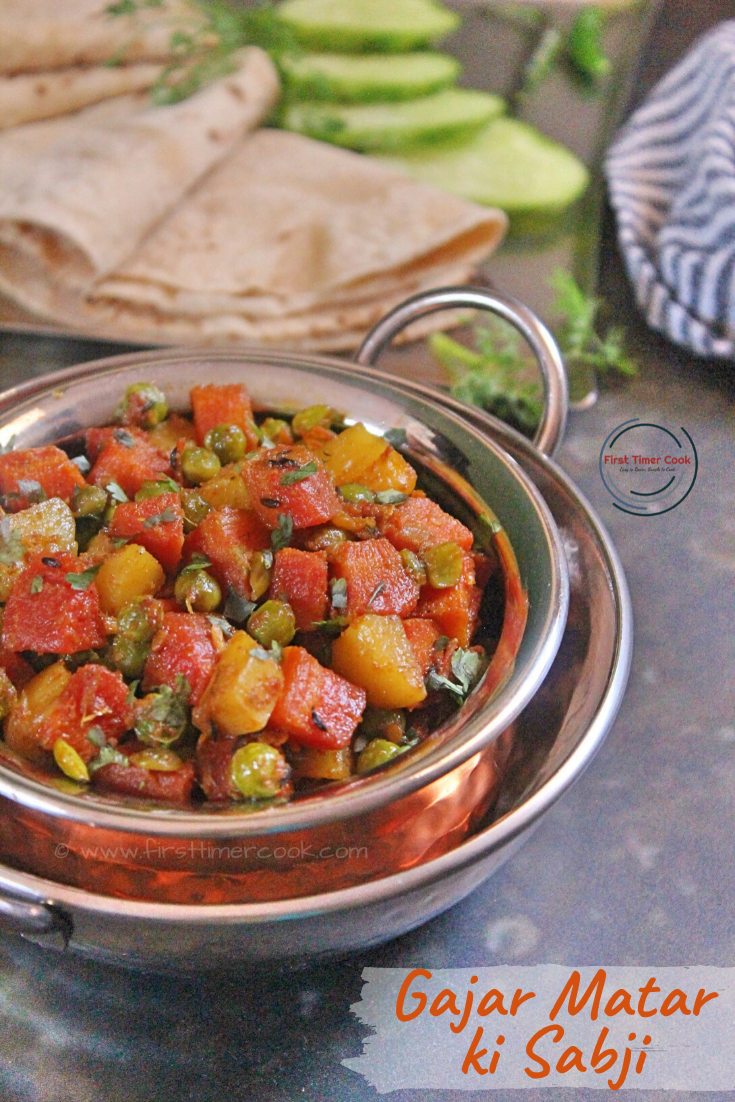 prep time: 10 Mcook time: 15 Mtotal time: 25 M
easy and simply healthy side dish using red carrots, fresh green peas from Punjabi Cuisine
ingredients:
Carrots (chopped into 1 inch cubes) 1 cup
Green pea (fresh / frozen) 1/2 cup
Potato (chopped into 1 inch cubes) (optional) 1/2 cup
Tomato (chopped) 1/2 cup
Ginger (grated) 1 tsp
Cumin seed 1 tsp
Red chili powder 1/4 tsp
Coriander powder 1/2 tbsp
Turmeric powder 1/2 tsp
Garam masala powder 1/2 tsp
Salt as needed
Oil 1 tsp
Coriander leaf (finely chopped) few
instructions:
How to cook Gajar Matar ki Sabji | Punjabi Style Carrot Peas Dry Curry
Put oil in a pan and turn on heat.
Add cumin seeds, grated ginger and fry for 1 minute or till splutter well.
Then add chopped tomatoes and saute till get mushy.
Next add carrot cubes, potato cubes, green peas and saute for few seconds.
After that add turmeric powder, red chili powder, coriander powder, garam masala powder, salt and mix well.
Sprinkle little water if the mixture seems dry overall.
Cover the pan with a lid and allow to cook the veggies well, stirring in between (to avoid the sticking of veggies to the bottom of pan).
Finally add all the chopped coriander leaves and mix well.
Turn off heat and serve as a side dish with hot phulka or paratha !
NOTES:
I love to add potatoes here. But that is optional.
Green chili also one can add to make the dish little more spicy.
No onion No garlic dish, Side dry sabji, Low oil recipe, Potato, Winter vegetable
Side dish, Carrot, Punjabi cuisine, Green peas, Vegan, Gluten free, Vegetarian Dish
Punjabi Cuisine
Did you make this recipe?
Tag @firsttimercook on instagram and hashtag it #firsttimercook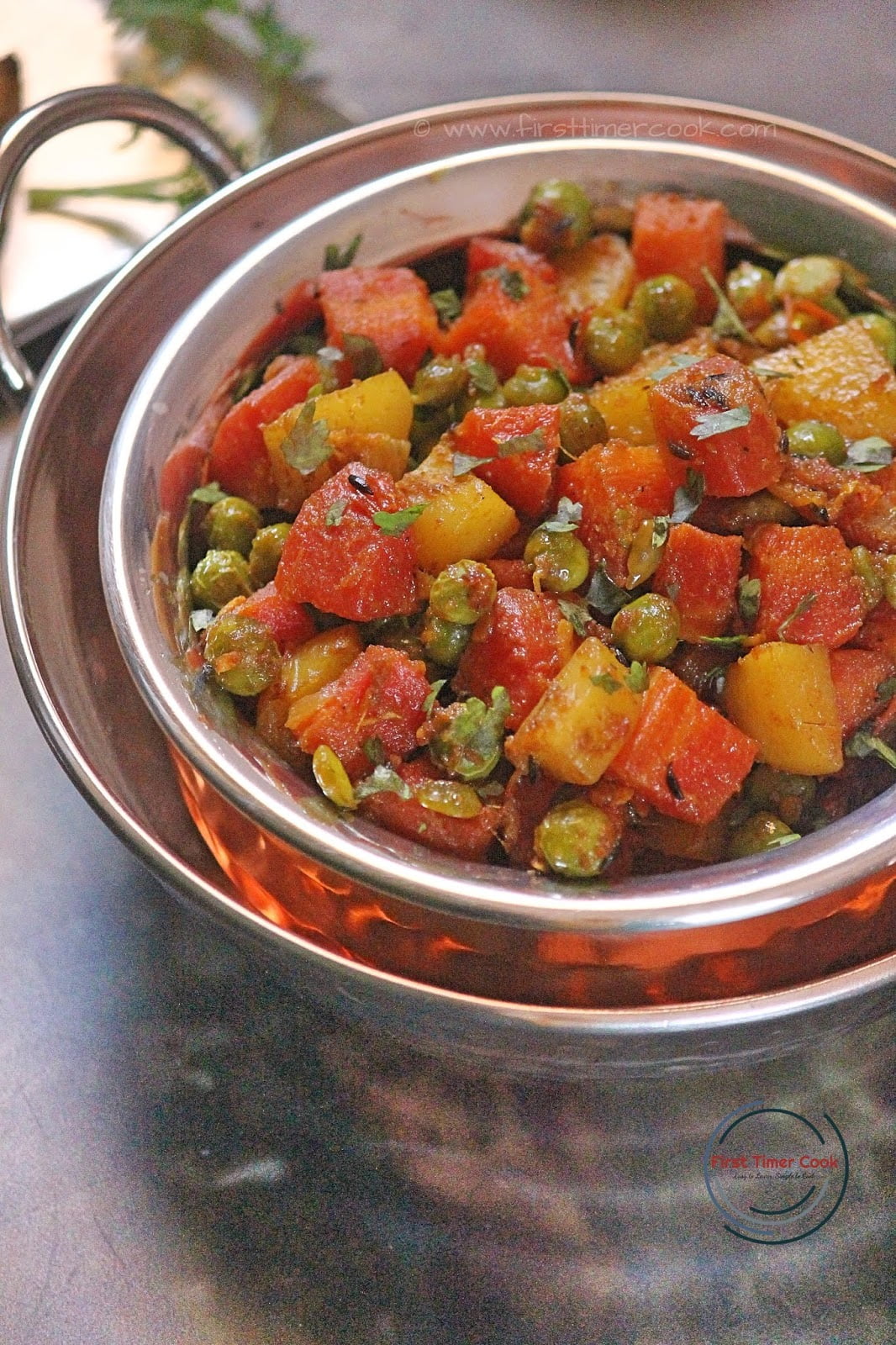 You may also follow me on Facebook, Pinterest, Twitter, Google+, Instagram and can subscribe for free to get new recipes directly into your inbox 😊
PIN for later :