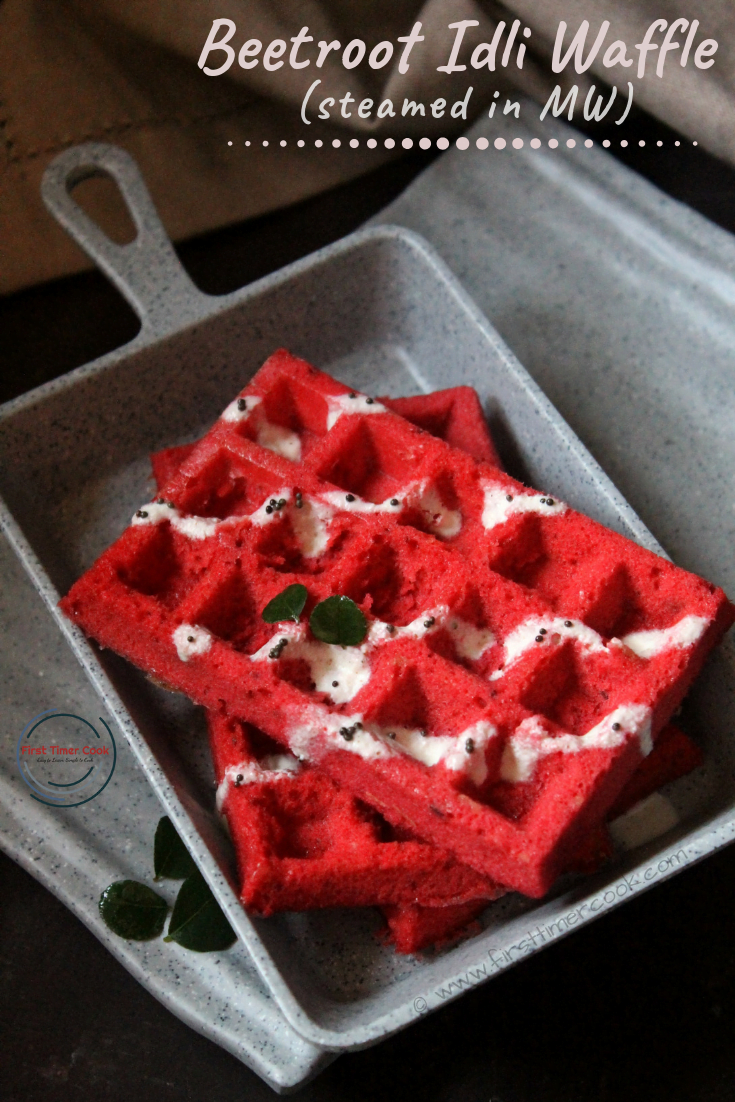 Beetroot is one of the healthiest vegetables and is the taproot part of the beet plant. Beetroot has the highest sugar content of all vegetables still is very low on calories and have negligible quantities of cholesterol. Beets are packed with healthy nutrients like the five essential vitamins, calcium, iron, potassium and protein. Also this vegetable is rich in antioxidants. Betanin, the pigment which gives the beetroot its color is actually a potent antioxidant. By adding beetroot to any simple dish, the final dish gets a magical touch. Some beetroot dishes from my blog are :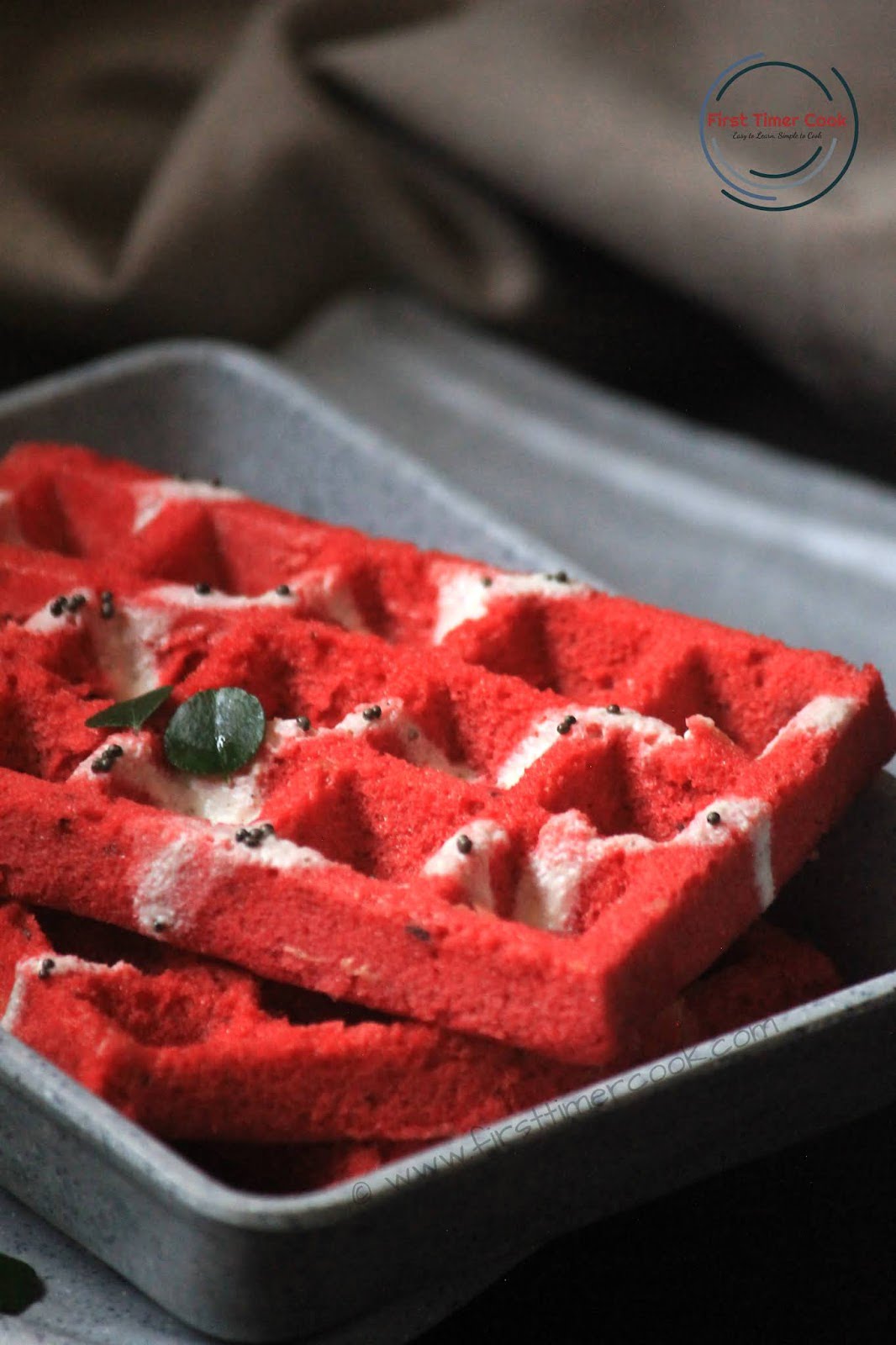 Why I am discussing about beetroot ?
Well Monday is here again and this time the Foodie Monday Blog Hop foodie group has decided the 211th theme to be 'Naturally Colourful' which is suggested by Mayuri di. I always like her all baked dishes. I have already prepared a dish from her space as Rozky / Slovak Bread Roll (vegan version). As per her theme, we have to make a colorful dish using any natural food color. I have therefore picked the beetroots for the coloring agent and come up with Beetroot Idli Waffle (steamed in Microwave) for the theme contribution.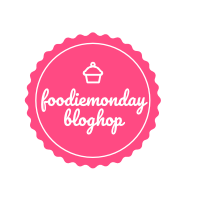 Idli actually one of my favorite breakfast option apart from the dosa of South Indian cuisine. In regular basis I can have these as my choice of pick in breakfast menu 😉😋 So today I have given a totally different twist to this humble Idli. As usual the rice and lentil is pre-soaked and then ground into a smooth batter. Then the batter is set overnight to ferment well. This is the most time taking part. Once the batter is on your hand, this steamed waffles can be prepared within few times. Completely vegan, gluten free dish is this.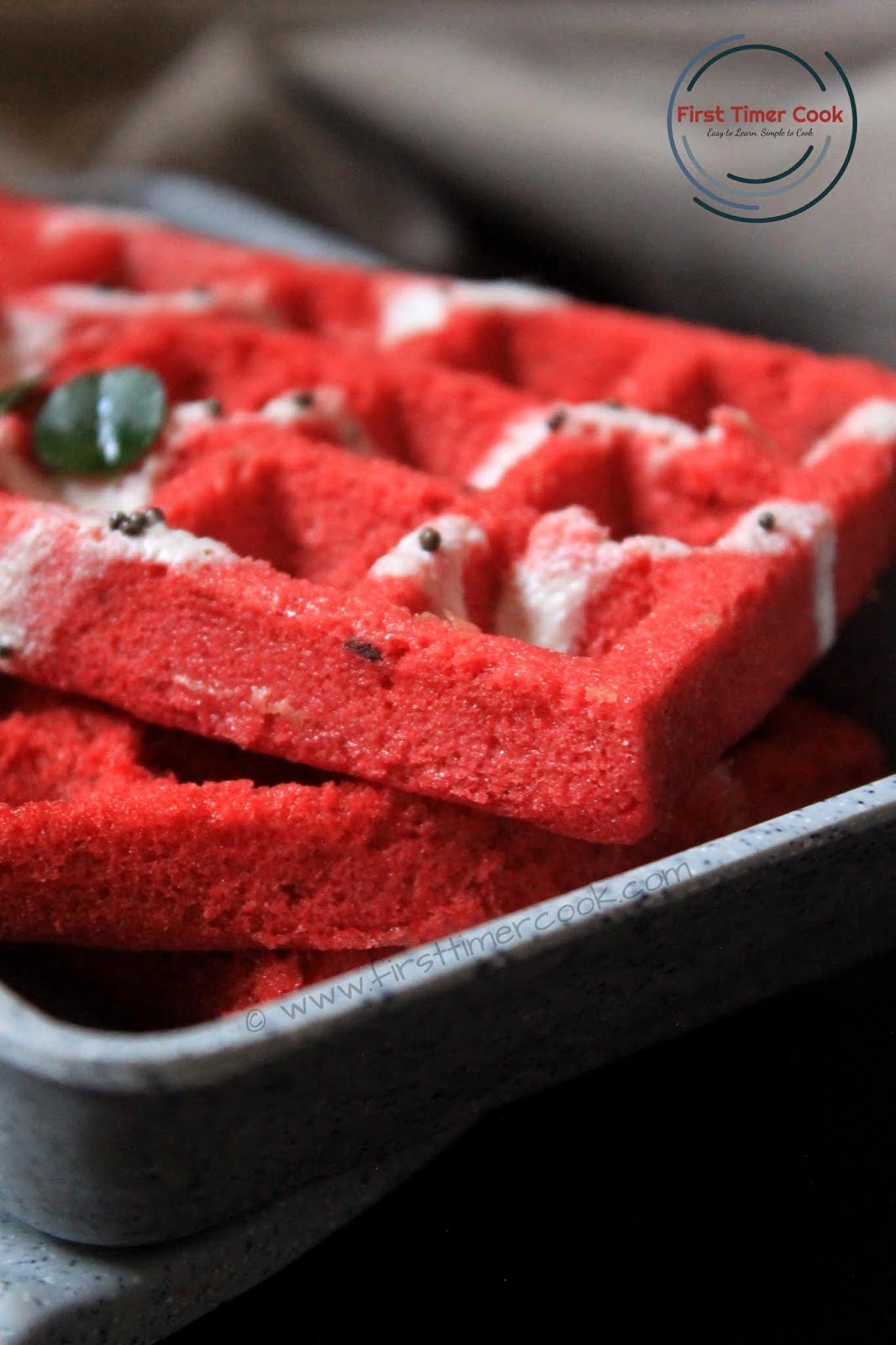 To the regular idli batter, the healthy beetroot paste is added which lends a very pretty color to the whole dish. I have used here a microwave safe silicon waffle mold (the links for that mold is just after the recipe card). The process is quite same as we make idli in microwave. Only few more minutes these idli waffles'll take as compared to the time taken by idli in microwave preparation. It is completely without onion-garlic breakfast / snack option.
The beautiful color of these steamed waffles'll surely attract any age group. I have served these pretty idli waffles by just drizzling some coconut chutney on top, and at my place all enjoyed this healthy and interestingly fusion dish thoroughly. With some hot sambar, any other south Indian chutneys these can be served too. So do try your hand to surprise everyone this new look of our humble idli at your place.
Recipe Card for 'Beetroot Idli Waffle (steamed)' :

Idli, Microwave steaming,Gluten free, Vegan, Beetroot, Waffle, Steaming, Snack, No onion No garlic snack
Gluten free, Vegan, Snack, Beetroot, Waffle, Steaming,
Indian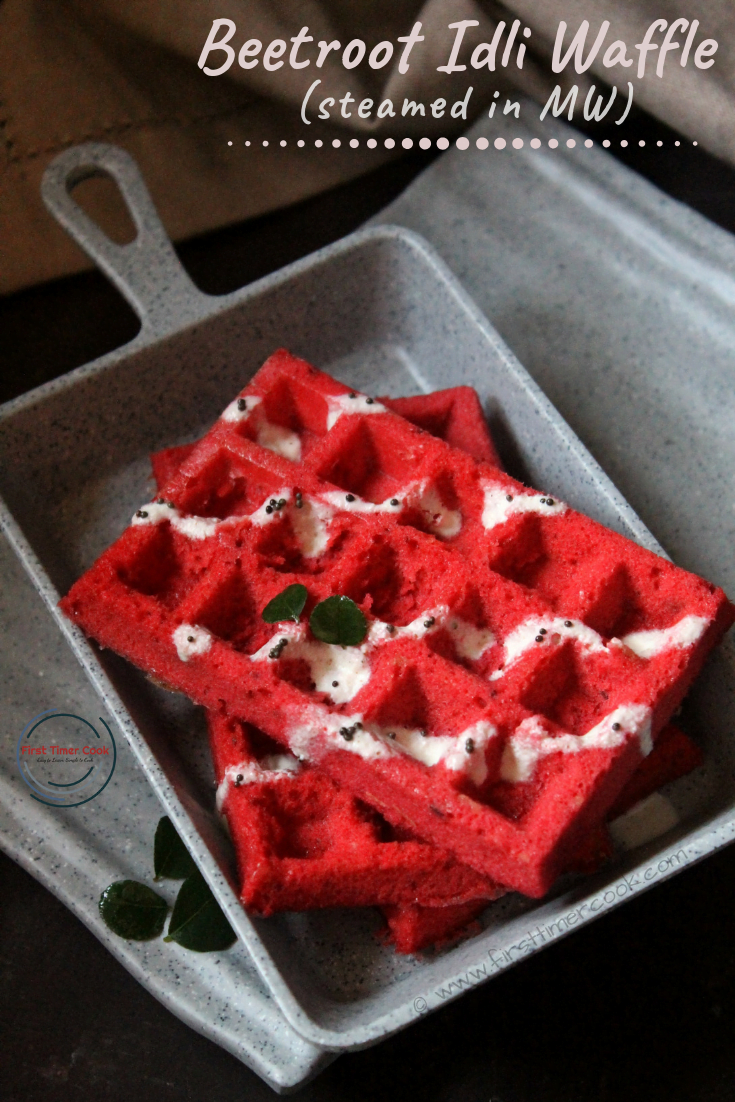 Beetroot Idli Waffle (steamed)
an interesting twist to our humble steamed rice lentil cake aka idli infused with beetroot
prep time: 15 Mcook time: 8 Mtotal time: 23 M
ingredients:
Idli Batter 2 cup
Beetroot (roughly chopped) 1/2 cup
Green chili 2-3 no.
Cumin seeds 1/2 tsp
Salt as needed
Oil for greasing
Water as needed
instructions:
How to cook Beetroot Idli Waffle (steamed)
In a blender jar, first take roughly chopped beetroot along with cumin seeds and chopped green chilies.
Make a smooth paste either using little water or no water.
Take the idli batter in a mixing bowl.
Add the beetroot paste, salt with the batter and keep aside.
Now grease the waffle mold with oil.
Pour the batter into the mold and fill up to 3/4 of the mold.
Take a baking tray (larger than the waffle mold) filled with water.
Put this baking tray in the oven and place a woven friendly stand in the tray.
Then take the waffle mold filled with batter and keep on the stand.
Microwave on high for 6-8 minutes or till a toothpick insert into the center area of the idli waffles comes out clean.
Take out the mold from the oven and allow to cool down a bit.
Demold and serve warm with coconut chutney, sambar as simply as it is !
NOTES:
Addition of cumin seeds is optional, can be skipped.
Instead of paste, beetroot here can be simply grated first and added to the idli batter.
Here is the link for the microwave safe silicon waffle mold 👇👇 which i have used in the recipe.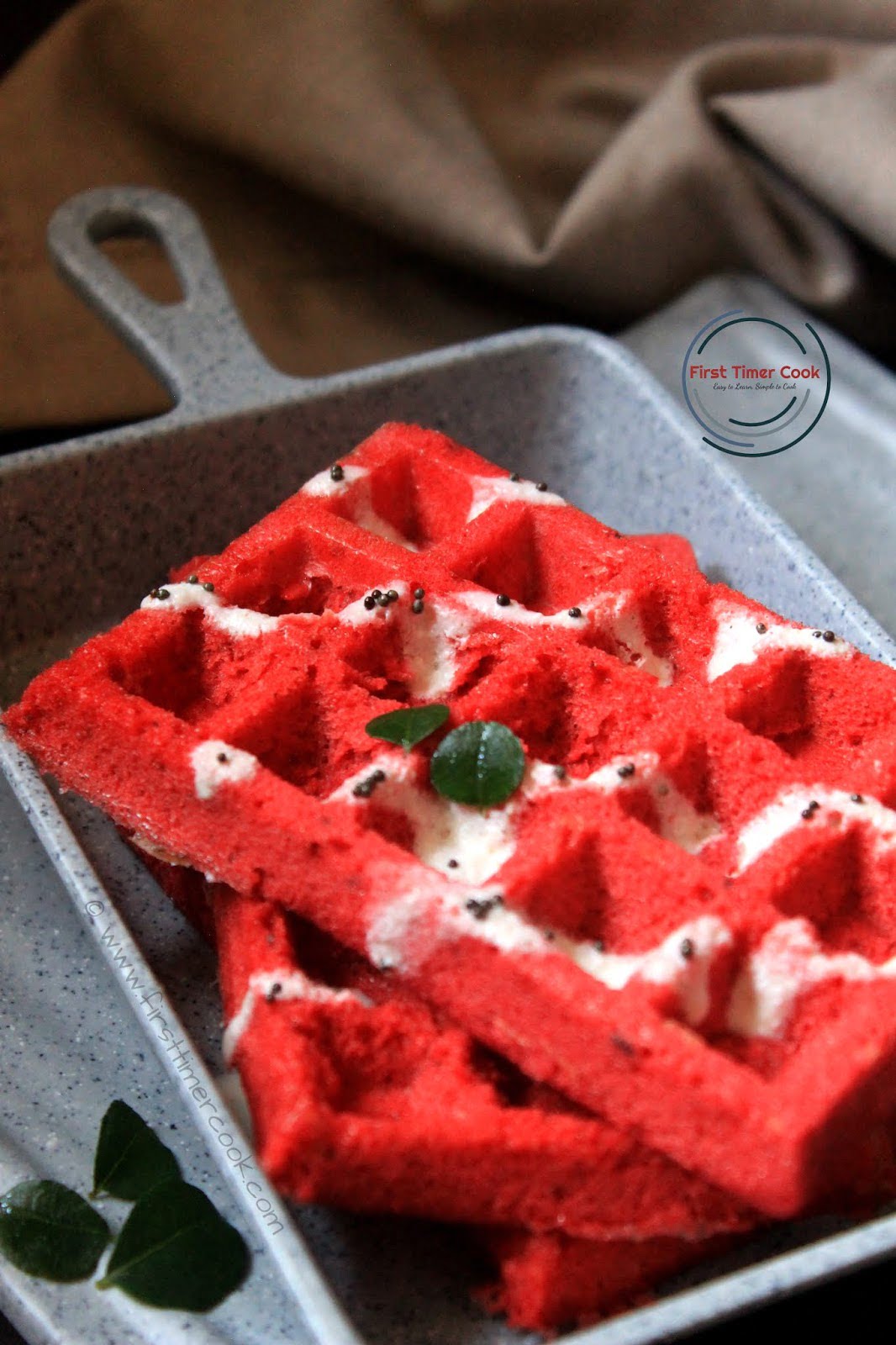 If you tried my recipe and enjoyed fully, then please share some pictures of your creation with me. Also kindly rate the recipe below, give your valuable feedback either in the comment box below or tag me as @firsttimercook on Instagram.
You may also follow me on Facebook, Pinterest, Twitter, Google+, Instagram and can subscribe for free to get new recipes directly into your inbox 😊
PIN for later :