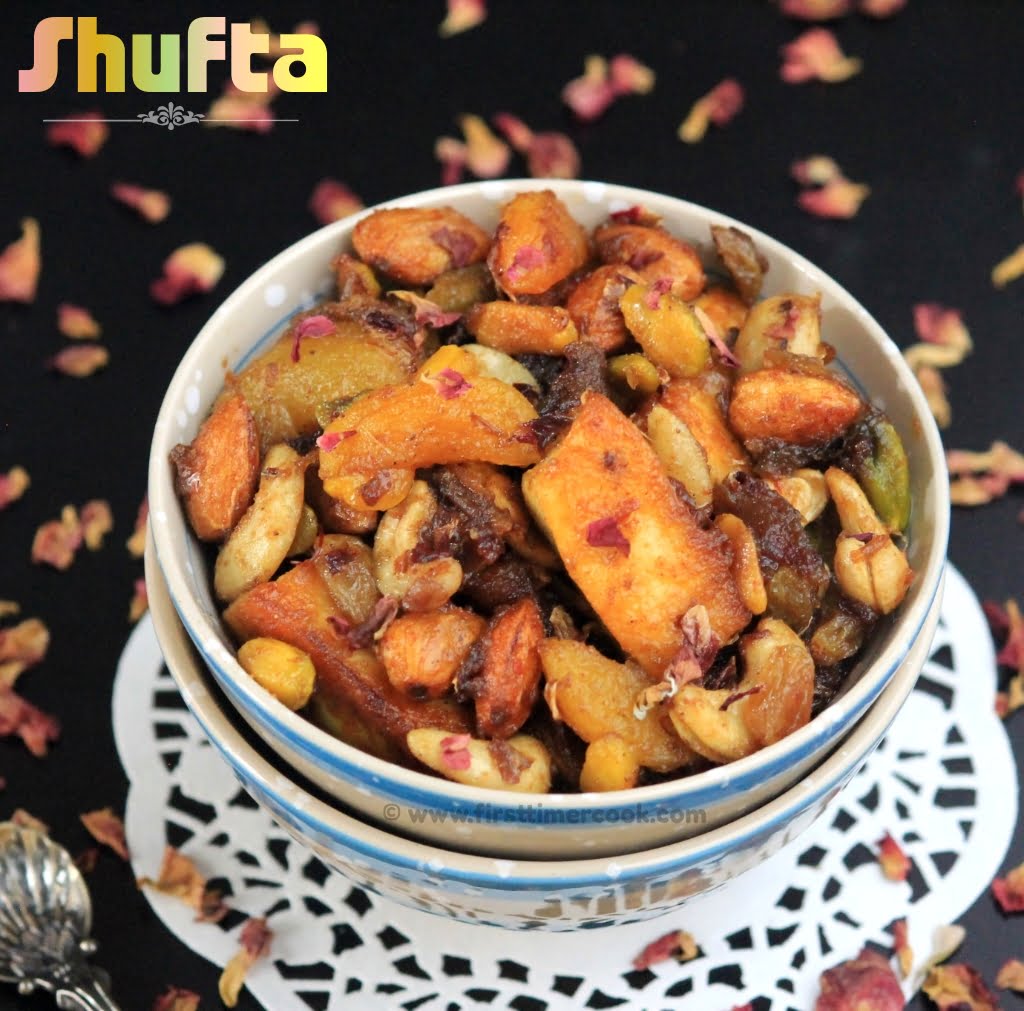 Jammu and Kashmir, the North Indian state offers not only mesmerizing locations but also a wide range of lip smacking and exotic delicacies. Kashmiri food originated from the picturesque Kashmir Valley, the crown of India that lies in the lap of the Himalayas. The cuisine of this state combines influences from Indian Hindus, Muslims as well as Persian and Afghan invaders. Mainly Kashmiri foods are full of flavors, desi ghee and uses ingredients most like dry ginger powder, fennel powder, kashmiri red chili in abundance. Traditionally rice is always remained the staple food which is most popularly complimented with various meat related dishes. Apart from non-vegetarian dishes, there are also few vegetarian preparations which are tremendously delicious like Zarda, Kashmiri dum aloo, Phirni, Kahwah, Noon chai etc.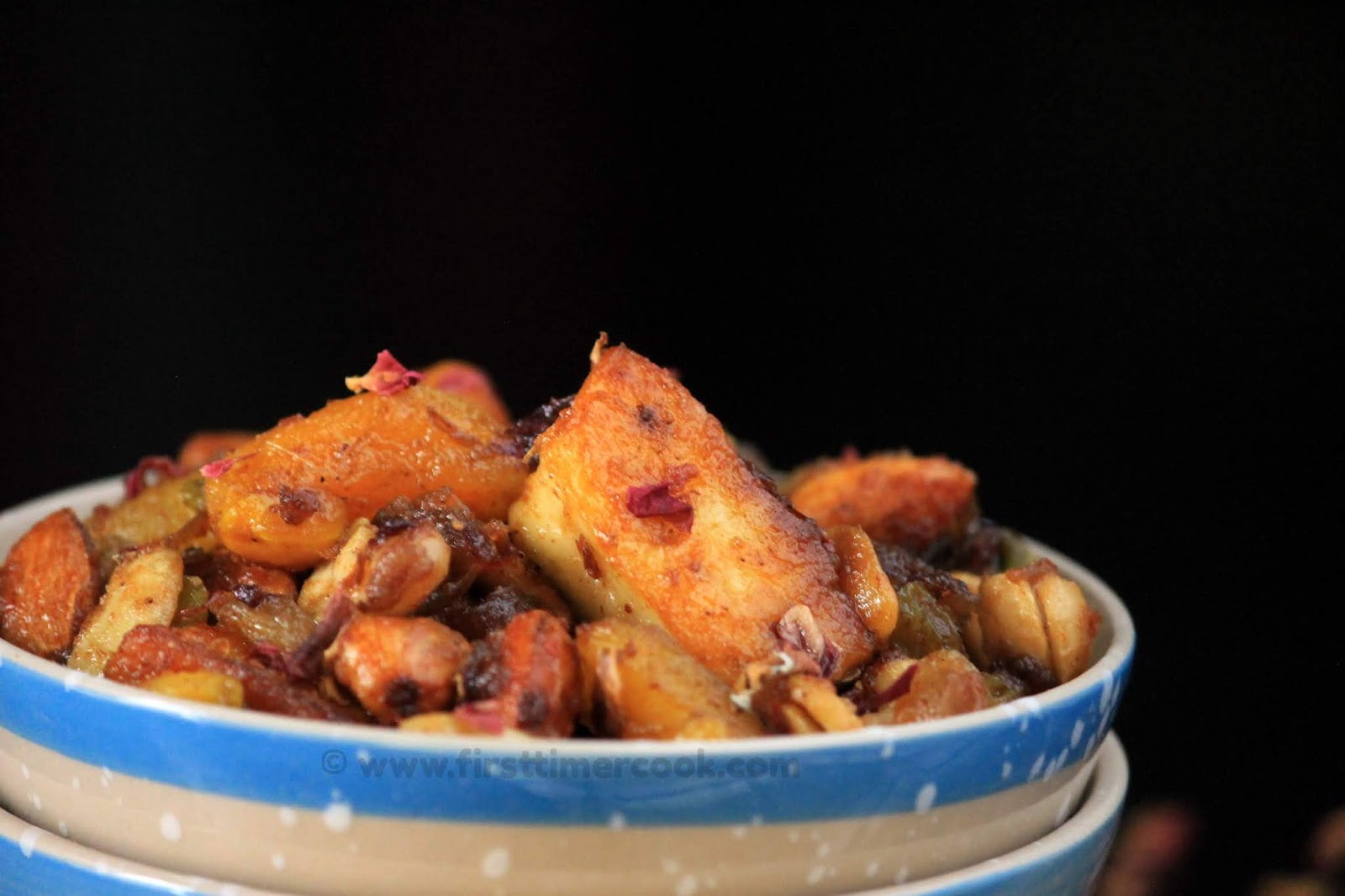 Well, why I am discussing here the cuisine of Jammu and Kashmir is because the June month challenge in Shhhhh Cooking Secretly Challenge group was 'Kashmiri Cuisine'. For this theme, my partner was Shobha di who gave me 2 secret ingredients as Dry Ginger Powder and Paneer and I gave her as Mutton and Yogurt. Do check her recipe here using the secret ingredients given by me. As usual, using mine two ingredients I had to prepare a dish from Kashmiri cuisine. So I prepared one of the sweetest and rich dish, Shufta using these two ingredients.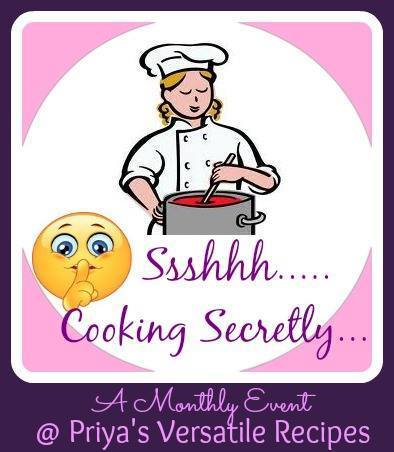 Shufta is a traditional Kashmiri dessert which is a mixture of various dry fruits and spices coated with sugar syrup. Basically a variety of dry fruits are first soaked in water for sometime and then mixed with ghee along with fried paneer, sugar and various spice powders. This delectable and much yummy dessert from Kashmiri cuisine looks so simple, yet tastes so delicious !
So do try this sweet dish Shufta. If you tried my recipe and enjoyed fully, then please share some pictures of your creation with me. Also give your valuable feedback either in the comment box below or tag me as #firsttimercook on Instagram. You may also follow me on Facebook, Pinterest, Twitter, Google+, Instagram and can subscribe for free to get new recipes directly into your inbox 😊. Lets go in details.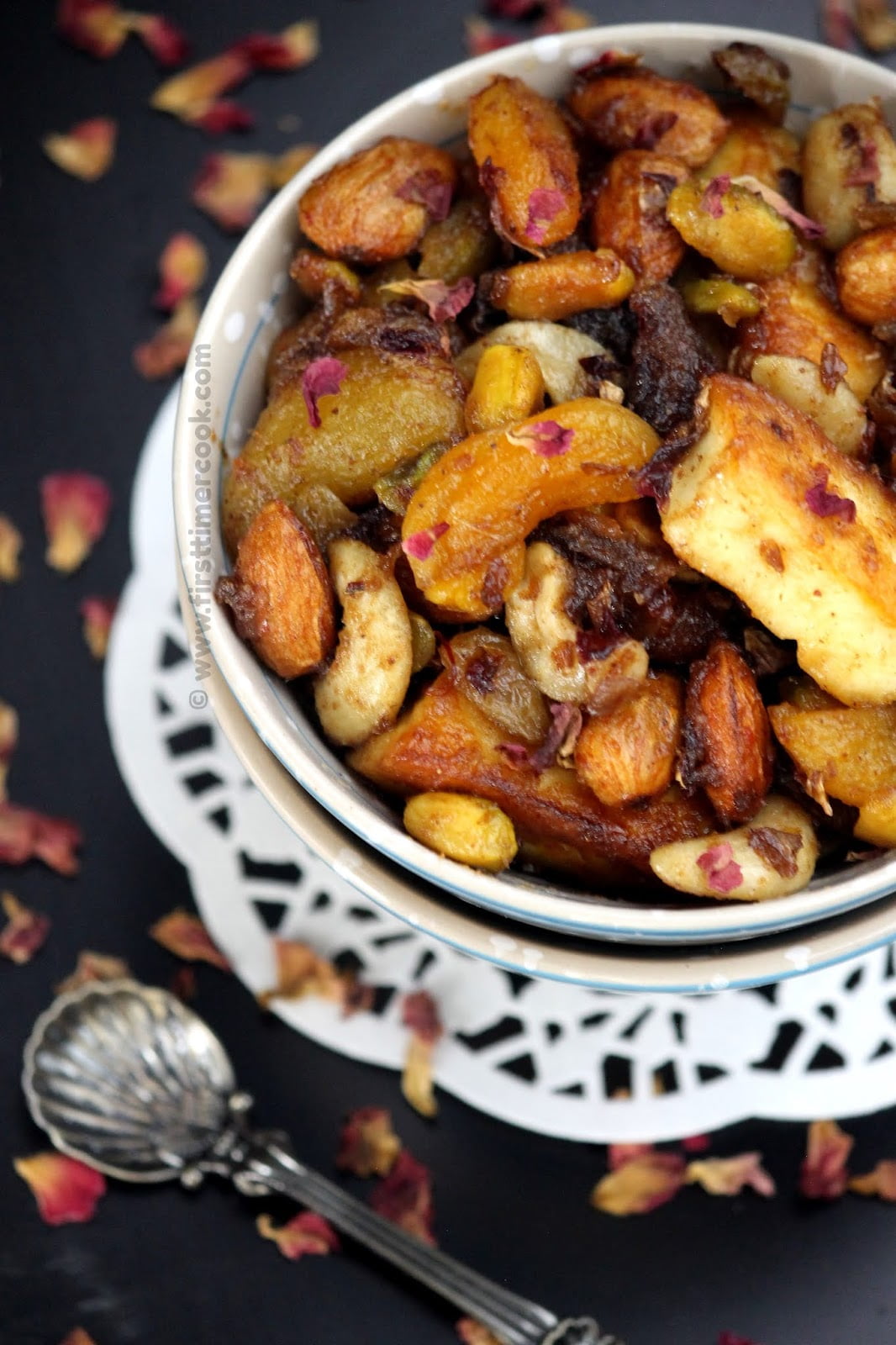 Preparation Time : 35 mins | Cooking Time : 20 mins
Ingredients :
| | |
| --- | --- |
| Ingredients | Measurements |
| Paneer (1 inch long) | ¼ cup |
| Almond | ¼ cup |
| Cashew | ¼ cup |
| Raisin | ¼ cup |
| Pistachio | ¼ cup |
| Apricot | 4-5 no |
| Walnut | ¼ cup |
| Date (deseed) | 6-7 no |
| Black pepper powder | ¼ tsp |
| Cinnamon powder | ¼ tsp |
| Dry ginger powder | ½ tsp |
| Cardamom powder | ¼ tsp |
| Saffron | 1 pinch |
| Rose petal (dried) | 1 tbsp |
| Sugar | 1 cup |
| Ghee | 3-4 tbsp |
Method :
First in a bowl take almonds, cashews, pistachios, apricot slices, walnuts, date slices, raisins and water. Keep aside and allow to soak for some time.
Soak the saffron in 2 tsp of hot water and keep aside.
Now in a pan, first heat ghee and then fry paneer pieces till crisp and brown.
Then add sugar and fry a little more.
Now drain water from the dry fruits, add all those soaked dry fruits into the pan and fry everything.
Next add dry rose petals, soaked saffron, all the spice powders and saute for 1 minute more.
Turn off heat and serve by sprinkling some more dry rose petals !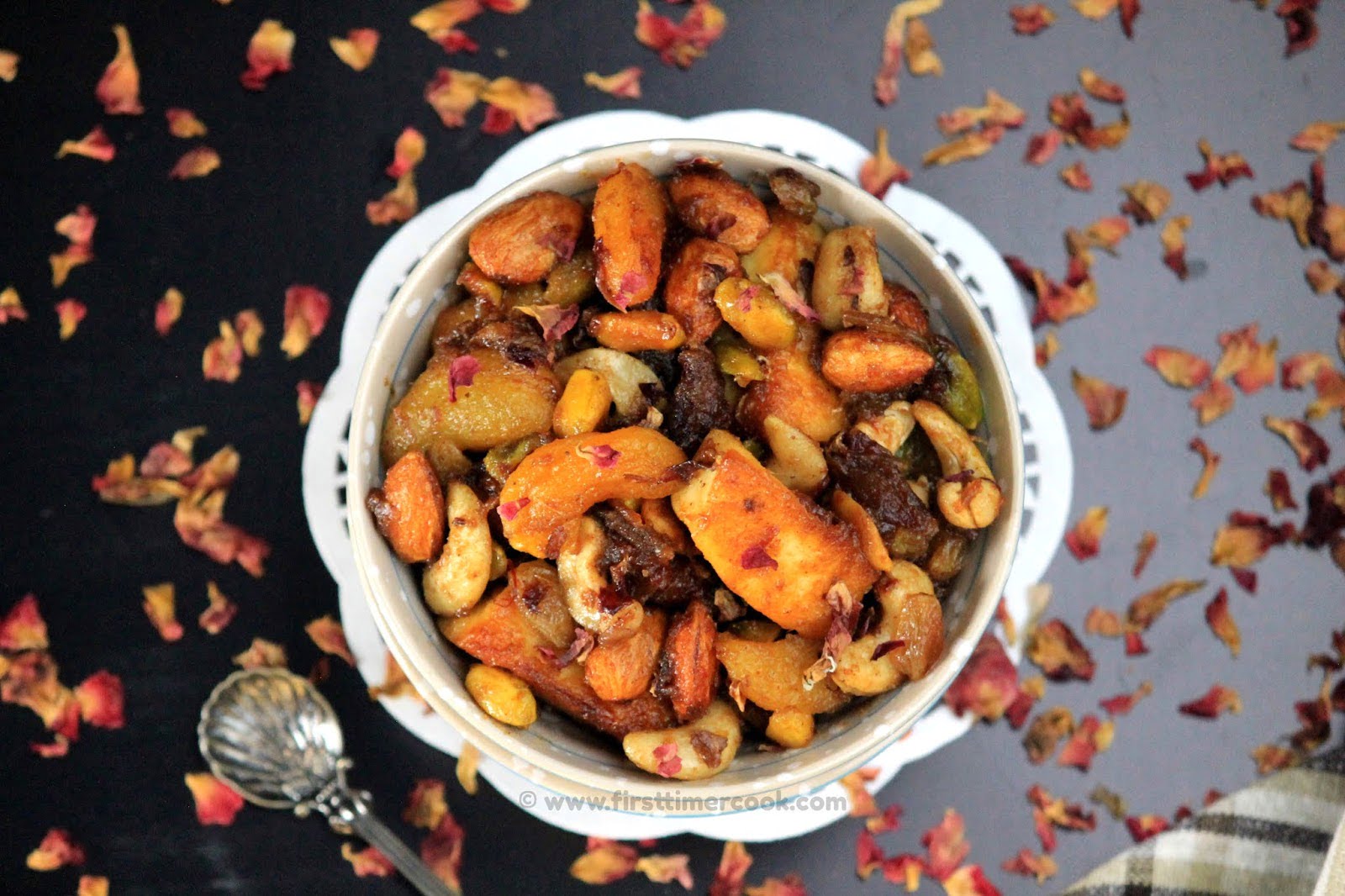 Notes :
Add the dry fruits as per choice.
PIN for later :