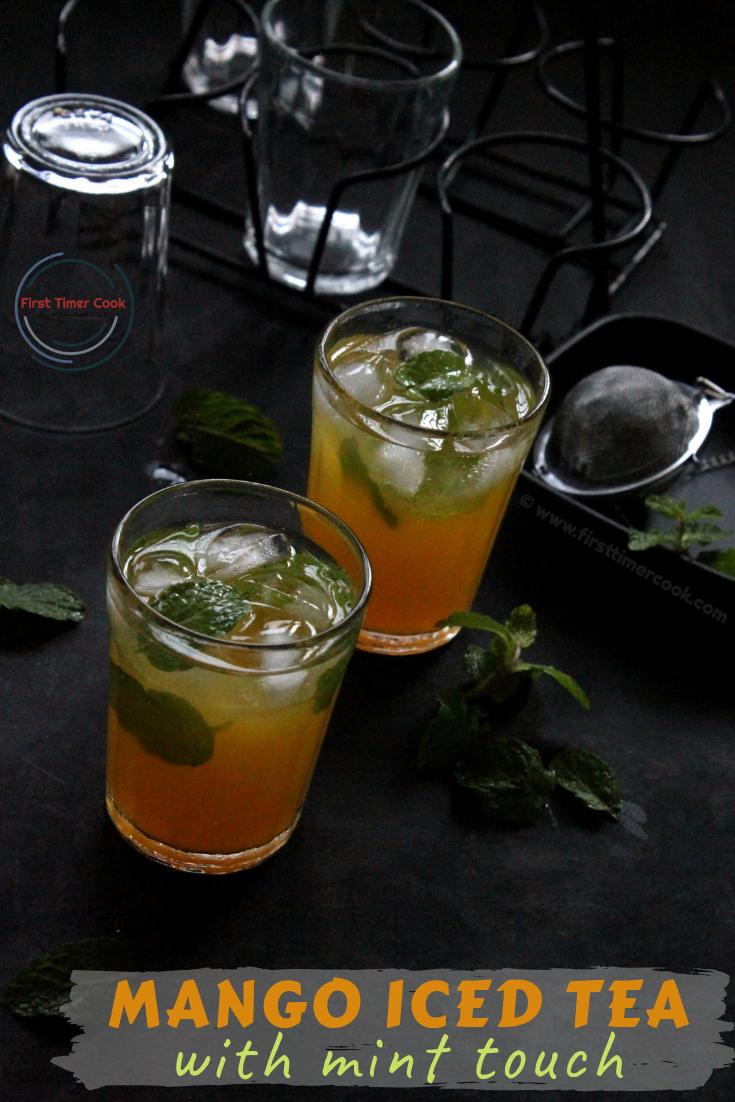 Mangoes have been named as the most widely consumed fruit in the world. The King of Fruits, mangoes are eaten ripen as dessert in different forms whereas unripe mango is consumed in the form of chutneys, pickles or as sour and sweet combo of flavoring agent. As the summer is here so the markets can be seen flourishing with this seasonal fruit, Mango which is the national fruit of India. These have a range of possible health benefits as :
Keeps eyes healthy
Improves the skin
Lowers Cholesterol
Controls diabetes
Helps in digestion
Prevents Cancer
Strengthens the immune system
Maintains alkalinity in the body
Helps to Lose weight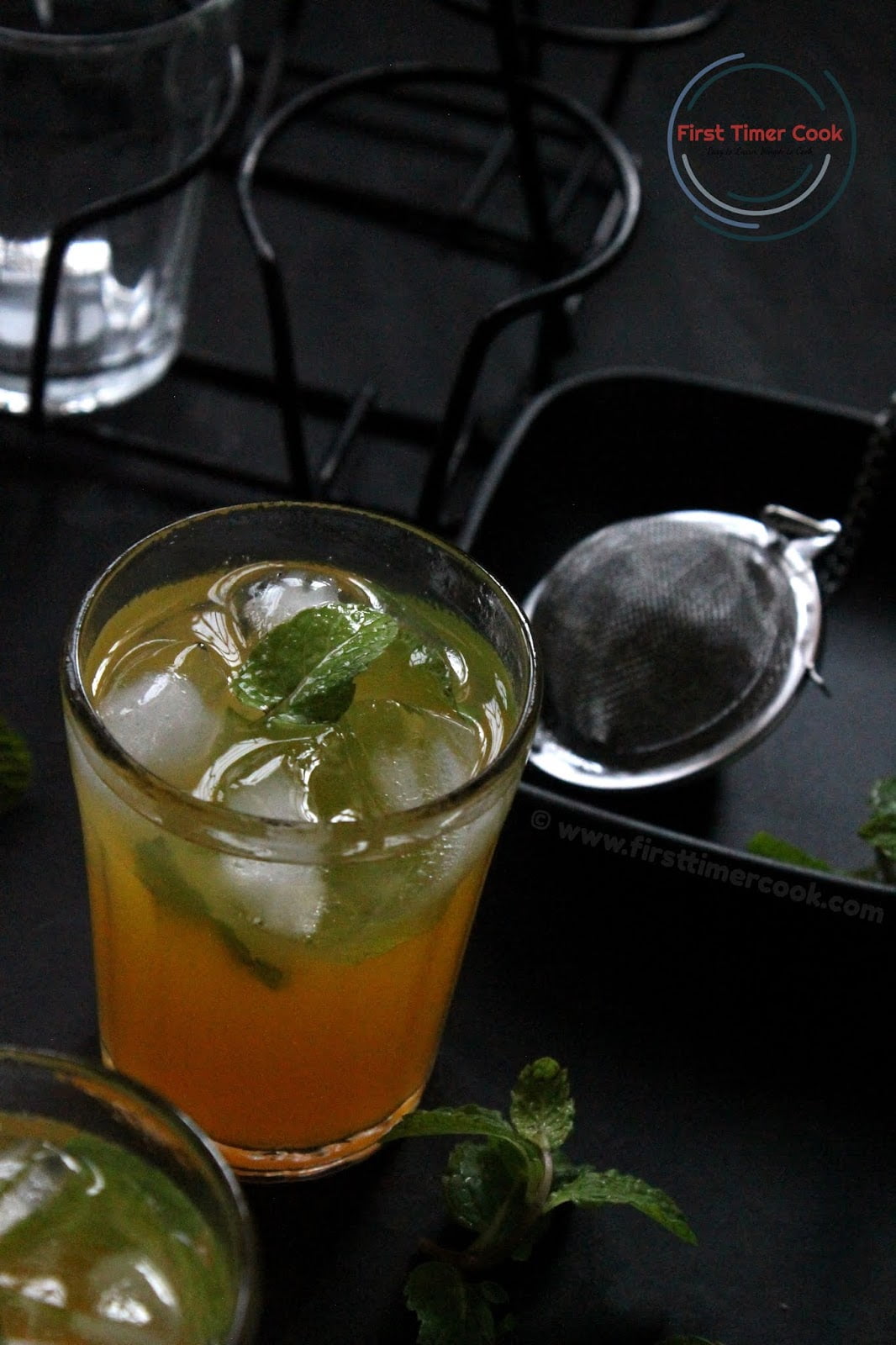 Hot summer days means we should get refreshed by having some cool beverage. And as the mango season is on full swing, so here I have come up with a cold beverage using green tea, mint and mango as Minty Mango Iced Tea. Well, for Indians tea is the most common beverage picked up in everyday's life. Although I don't like tea 😉 but the iced teas are my most favorite drinks particularly to beat the thirsty desires during summer times.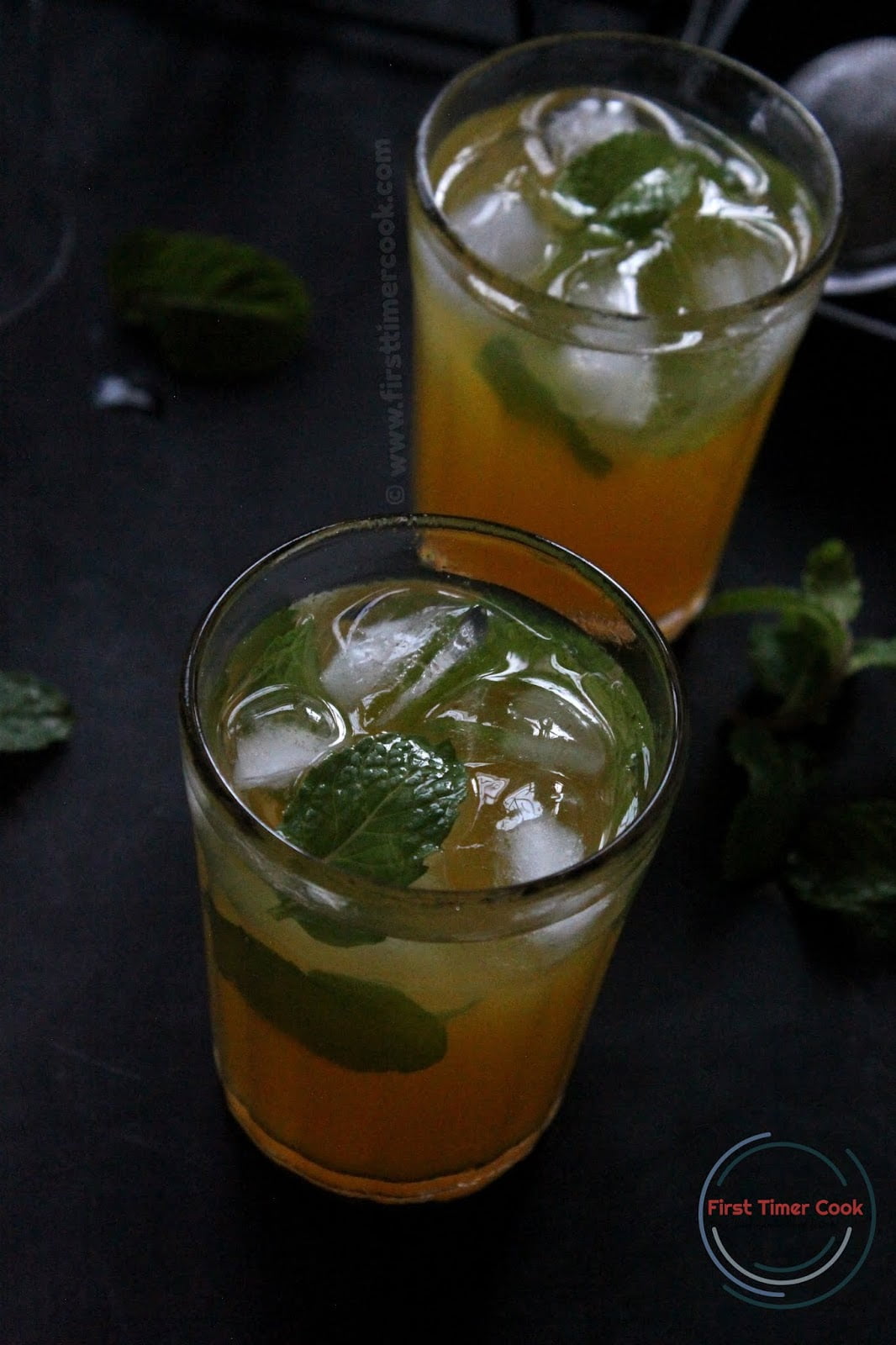 One can go for any fruity / spice flavored iced tea. Here I have prepared with both fruity as well as spice. Only the time taking part here in the iced tea is the steeping time. Otherwise the whole process is super simple and easy to prepare. I love to make mango pulp at home instead of taking from market and before adding to the iced tea I always strain to get rid of any strands while sipping the iced tea. So refreshing summer cold beverage is this and also perfectly fit for summer party drinks.
Do check also some more mango recipes from my blog Mango Collection which I have already added.
Recipe Card for 'Minty Mango Iced Tea (Virgin)' :

Minty Mango Iced Tea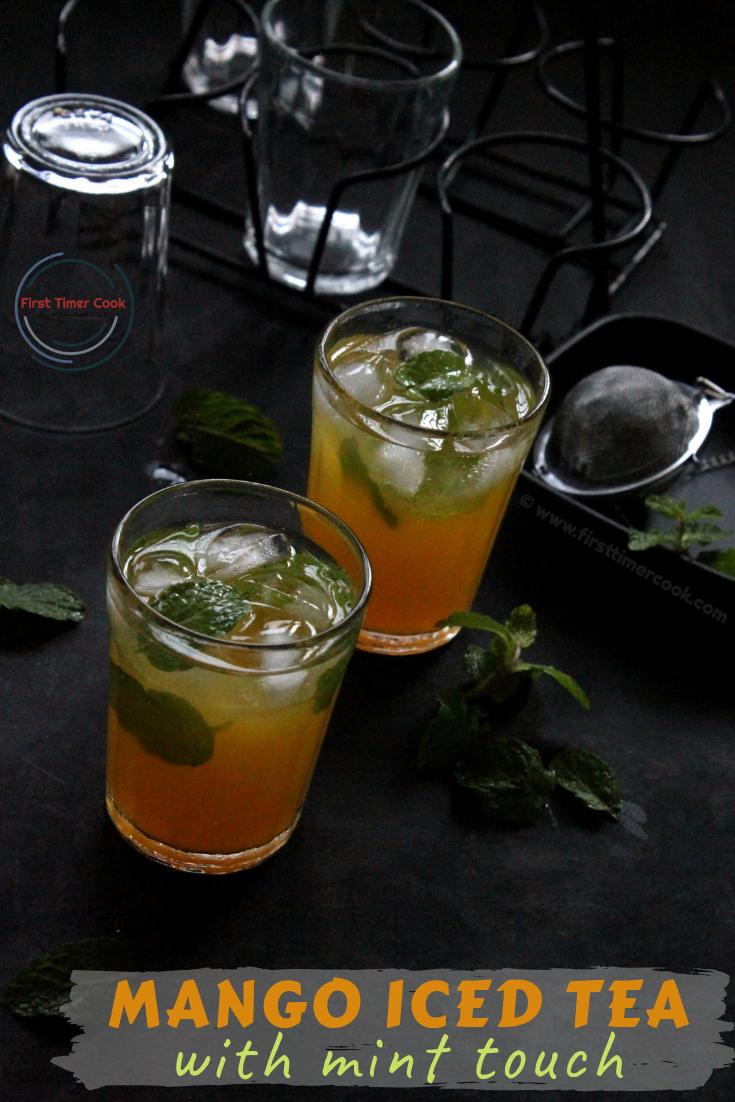 prep time: 10 Mcook time: total time: 10 M
a refreshing cold beverage using tea, mango and mint leaves to beat the summer heat
ingredients:
Green tea bag 2 no.
Mango pulp 1 tbsp
Mint leaves a handful
Water (boiling) 2 cup
Sugar syrup as needed
Ice cube few
instructions:
How to cook Minty Mango Iced Tea
In a glass kettle / any heat-proof pitcher, first put the roughly chopped mint leaves.
Also place the green tea bags and pour the boiling water.
Allow to steep for up to 10 minutes.
Discard the tea bags and strain the tea.
Add the mango pulp (strain to get a smooth consistency of mango pulp if the pulp has any strands), Sugar syrup and give a quick mix.
Keep the tea in refrigerator till serve.
While serving, pour into serving glass.
Add some mint leaves, ice cubes and serve immediately !
NOTES:
Sugar syrup here I have used, any other sweetener can be taken too instead of that.
One can omit the sugar syrup also if the mango pulp is very sweet.
Mango, Mint leaves, Green tea, Summer drink, Iced tea
Beverage, Vegan, Gluten free, Cold beverage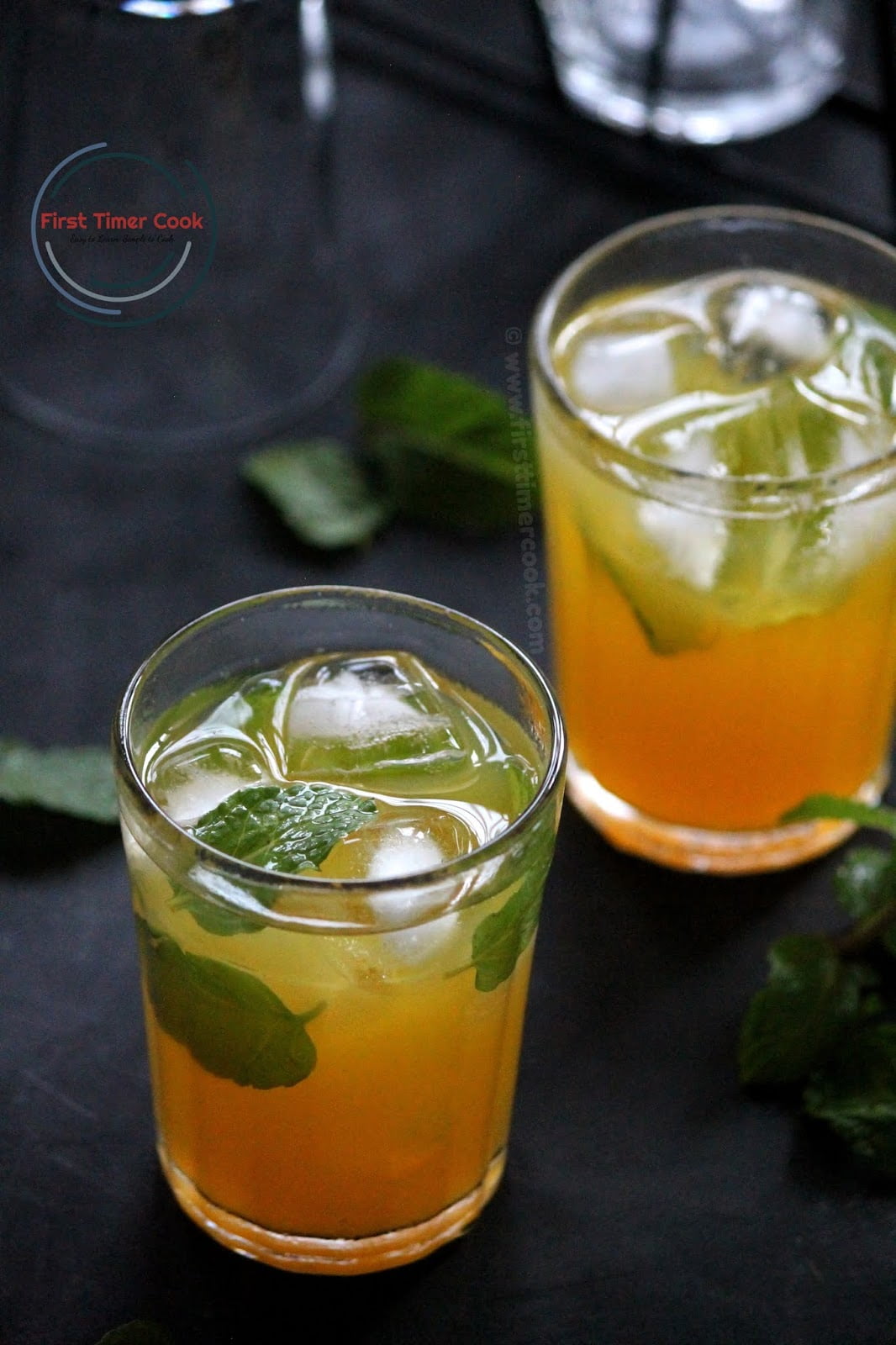 This Minty Mango Iced Tea (Virgin) is contributed for 192th theme of the Foodie Monday Blog Hop foodie group which is decided as 'One Spice Ingredient' and suggested by me this time. Here I have chosen fresh mint leaves as the spice factor for the theme.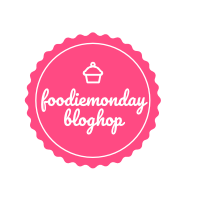 If you tried my recipe and enjoyed fully, then please share some pictures of your creation with me. Also kindly rate the recipe below, give your valuable feedback either in the comment box below or tag me as @firsttimercook on Instagram.
You may also follow me on Facebook, Pinterest, Twitter, Google+, Instagram and can subscribe for free to get new recipes directly into your inbox 😊
PIN for later :