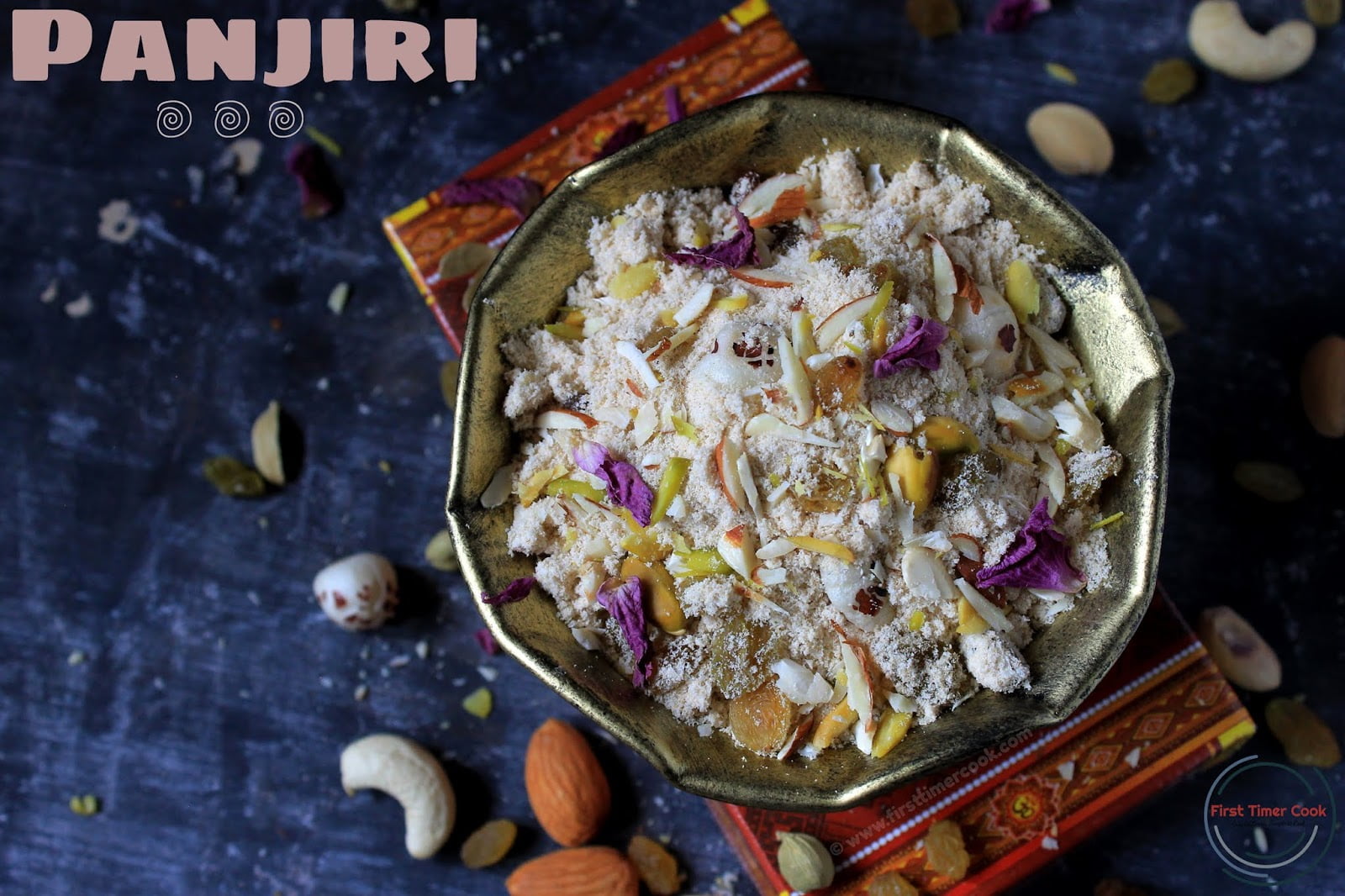 The most popular festive delicacy from Punjabi Cuisine is Panjiri. Despite being a delicious and traditional dessert, this is also regarded as a nutritional supplement. It's primary ingredient is whole wheat flour fried in ghee, sugar and topped by edible gums and dry fruits. Normally panjiri itself is eaten in cold weather as a protection against cold weather. Indeed, panjiri is well regarded as a nursing dish, which is given to nursing mothers to stimulate the production of mother's milk since the ancient days. Some health benefits of Panjiri for new mothers are :
Boosts immunity and helps keep away the cold in winters
Stimulates breast milk flow
Helps in regaining the uterus shape by removing excessive fluid
Keeps the mothers body warm and cures backaches
Nutrients help fight postpartum depression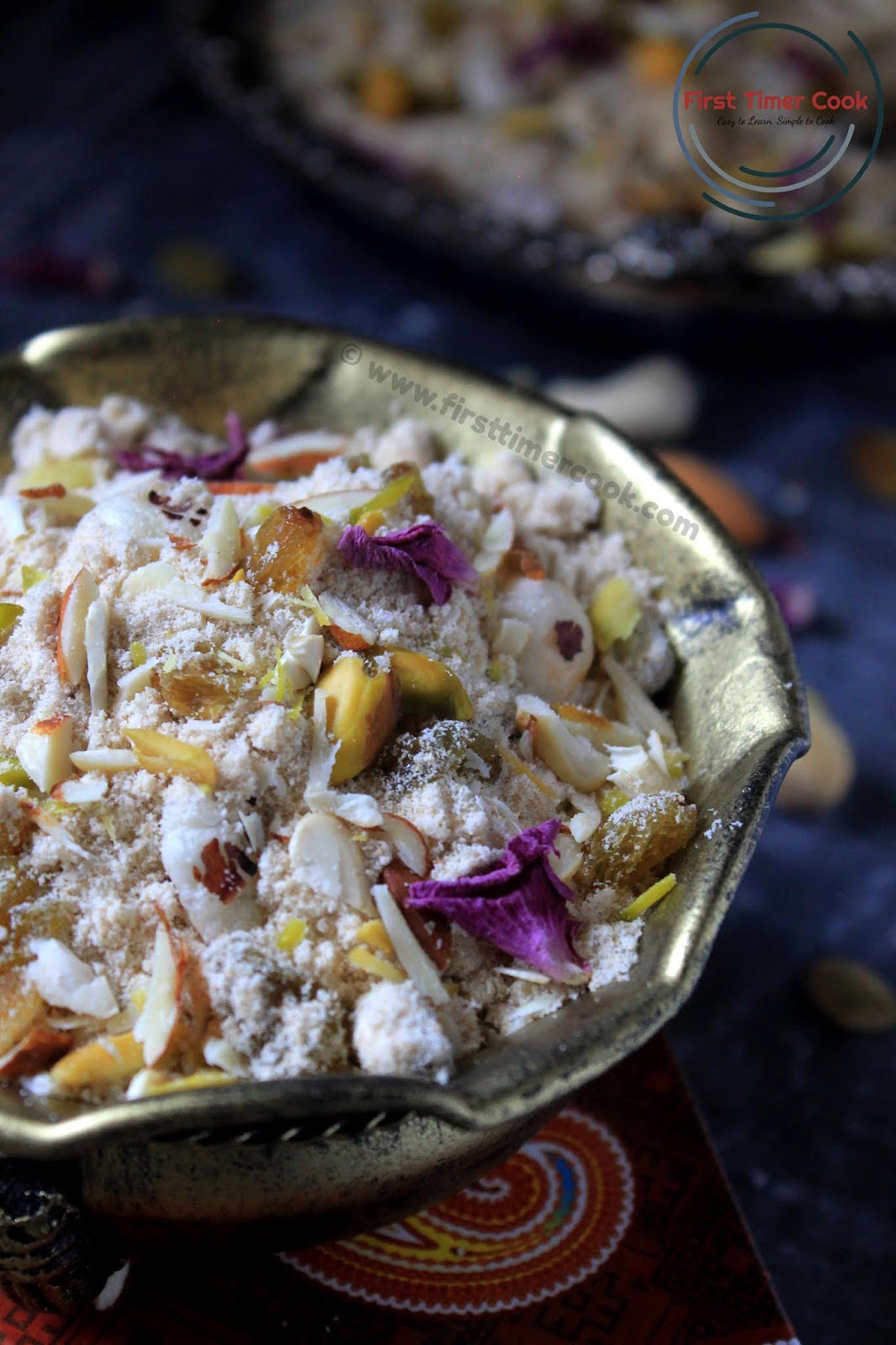 Well, this month for the 'Recipe Swap Challenge', I have paired up with Jolly from 'Jolly Homemade Recipes'. Her blog is filled with loads of delicious recipes, particularly a variety of Punjabi dishes. And among all those, I was in love with the recipe of Panjiri at her space. So I picked that one and made some changes.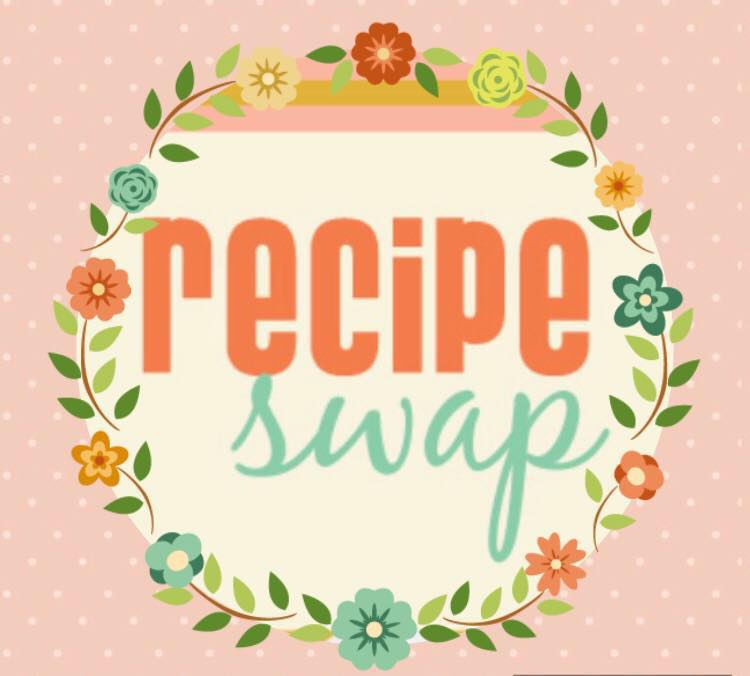 Panjiri can be stored in an airtight box for a long time. This is perfect as a snack and also as a traveling food. Panjiri Benefits are mostly due to the nuts and fiber present in it. It is better to eat during winters, because it has a warm effect on our body due to the presence of sonth (dried ginger powder) and gond (edible gum crystals) and requires a lot of water intake. So for rest time of the year, this panjiri can be consumed in moderation.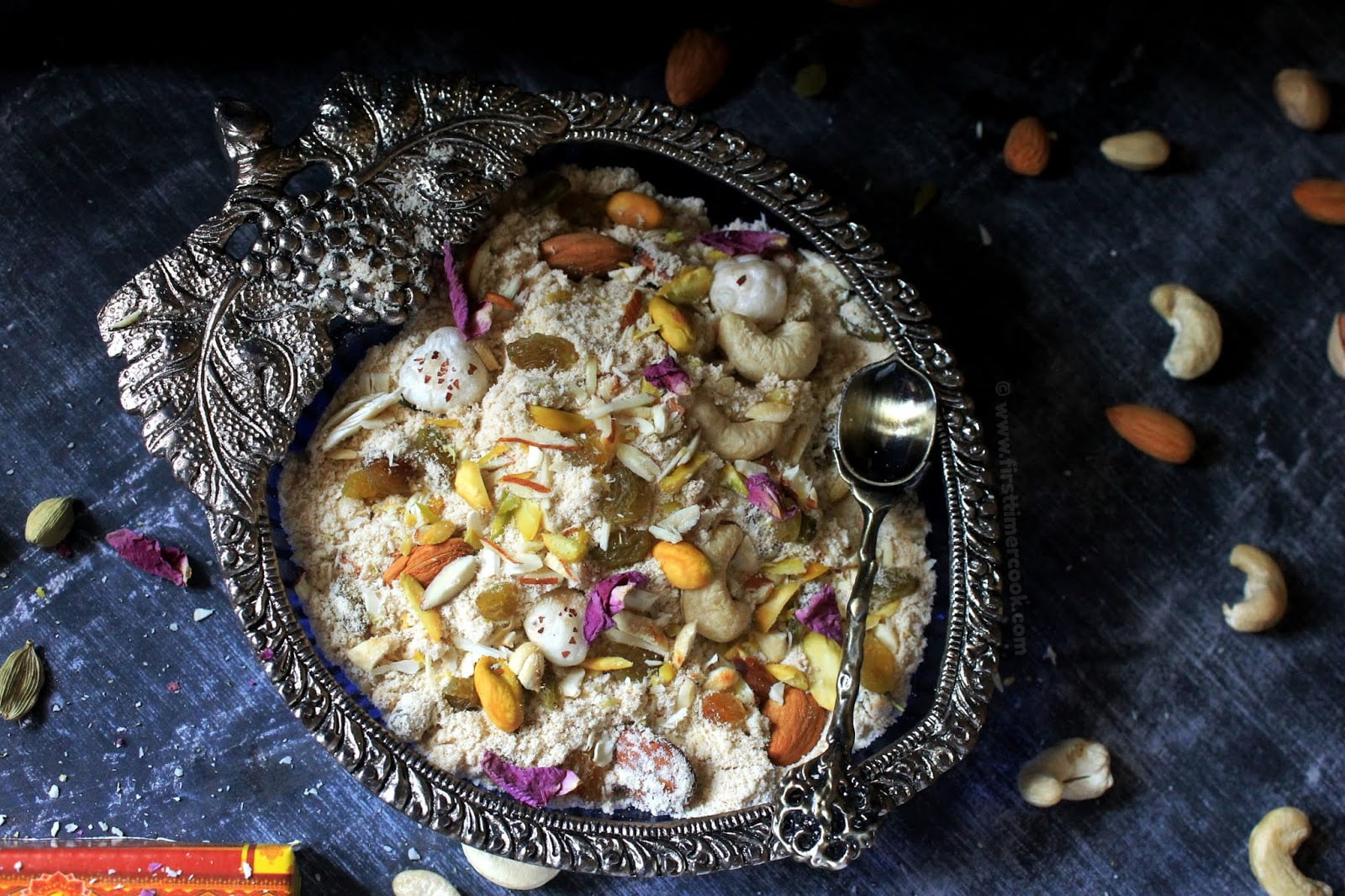 This dry sweet delicacy also is prepared in several variations and is often used to offer deities during festivals. With the most common ingredients available at our home like wheat flour, powdered sugar / jaggery, mixed dry fruits and ghee. This so simple and quick dish is loved by any age group which is loaded with healthy and nutritious factors.

Recipe Card for 'Panjiri' :

wheat flour, ghee, dry fruits, fox nut, vegetarian, snack, winter special, postpartum special
festive dish, wheat flour, winter delicacy, snack, traveler food
Punjabi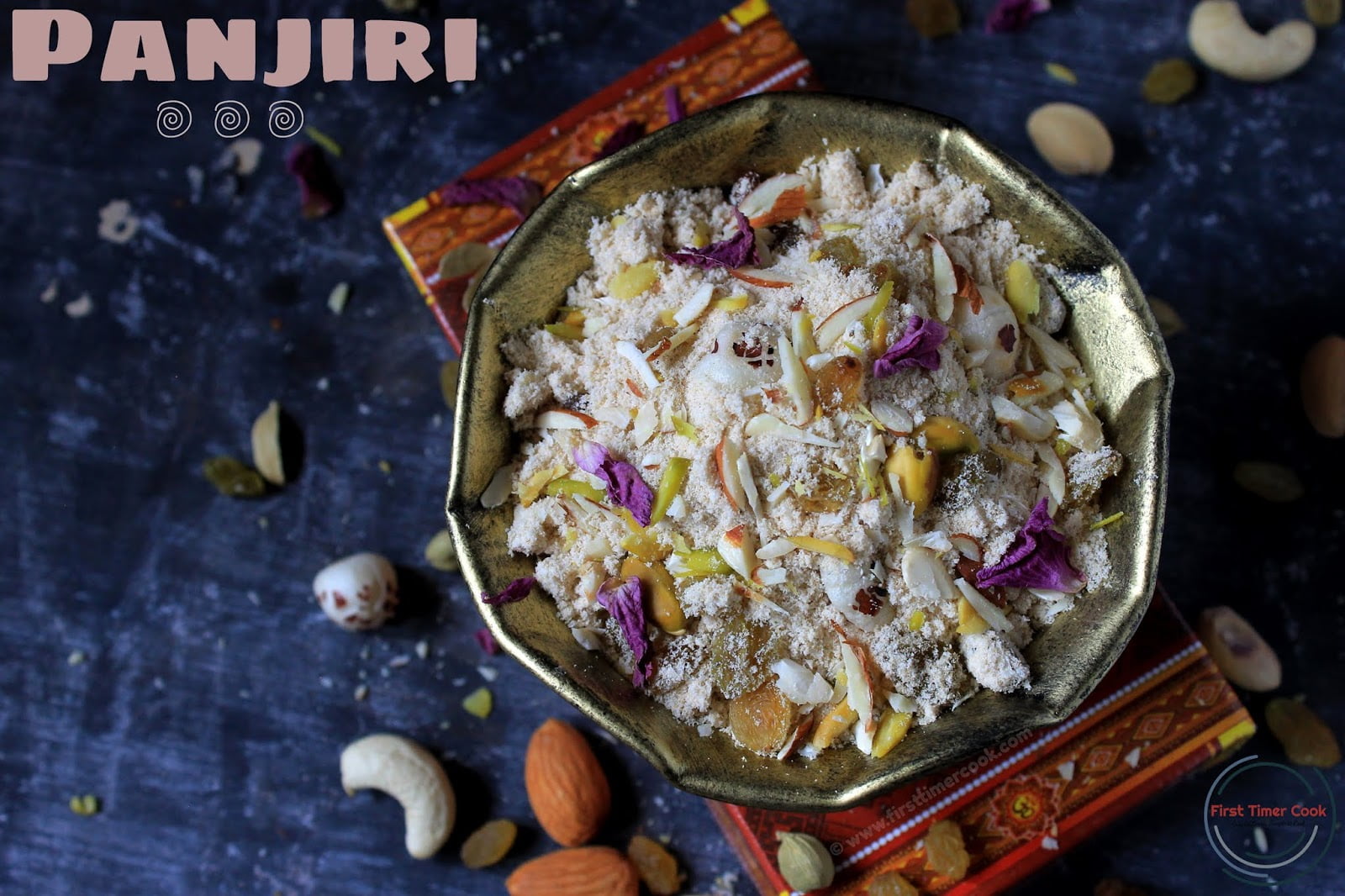 Panjiri
a dry sweet delicacy from Punjabi cuisine prepared using the most common ingredients available at our home like wheat flour, powdered sugar / jaggery, mixed dry fruits and ghee
prep time: 10 Mcook time: 30 Mtotal time: 40 M
ingredients:
Wheat flour 2.5 cup
Cashew 1 cup
Almond 1 cup
Pistachio 2/3 cup
Raisin 1 cup
Melon seed 1/2 cup
Fox nut (Puffed Lotus Seed) 2/3 cup
Dried rose petals 1 tbsp
Jaggery powder 1 cup
Cardamom powder 1/2 tsp
Ghee 2/3 cup
instructions:
Heat a pan first.
Dry roast cashews, almonds, pistachios, melon seeds, fox nuts separately and keep in a plate.
Next heat ghee in the pan and add in wheat flour.
Fry till flour turns light brown in color and releases a nice aroma.
Turn off heat and add the jaggery powder along with raisin and cardamom powder.
Keeping 25% of each dry roasted ingredients aside, make a coarse powder of rest.
Roughly chop those whole dry roasted ingredients and add to the wheat flour mixture along with the coarse powder.
Mix everything very well and allow to cool down completely.
Keep in an air tight container and serve as desired !
NOTES:
The nuts used here are as per choice.
Although I have dry roasted the nuts, still one can fry those with ghee too.
Since summer is here, so I have not added sonth (dried ginger powder) and gond (edible gum crystals) which generate heat effect in body. But during winter days while preparing this panjiri one should add gond by frying till well puffed and sonth along with the cardamom powder.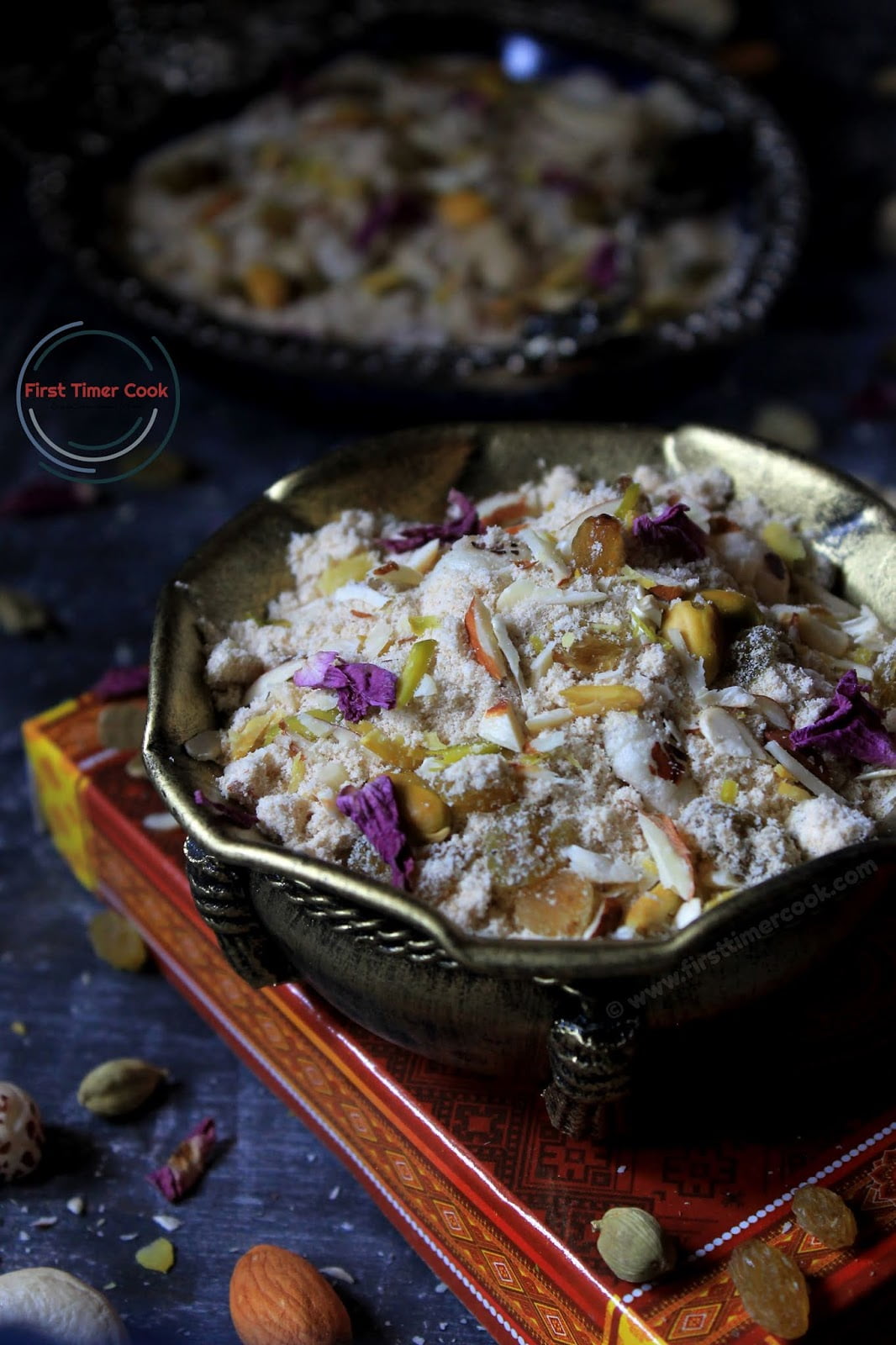 If you tried my recipe and enjoyed fully, then please share some pictures of your creation with me. Also give your valuable feedback either in the comment box below or tag me as

#firsttimercook

on Instagram. You may also follow me on

Facebook
,

Pinteres

t, Twitter

,

Google+

,

Instagram

and can subscribe for free to get new recipes directly into your inbox 😊


PIN for later :