Monday… Monday… Monday !!!!!!
Well as I have in a group called Foodie Monday Blog Hop where each Monday we, the group members fix a theme and as per theme We make a fresh post. This time, the 169th theme is decided as 'The Beginner Recipe'. That means we have to recreate the first ever made recipe of our life. So here is the first ever made dish by myself as Masala Maggi, but here I as a creative foodie, have made a Masala Maggi Tart.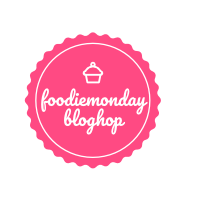 From the childhood, I always concentrate upon my studies. Even my parents also don't force me to focus on any other things. One day, my parents had gone for shopping and they were late on that day. And that was the evening time, myself and my younger brother were hungry at home as we were expected to eat what baba and maa'll bring while returning from market. After waiting for some time, my brother asked me "why don't you prepare some dish now ?" OMG !!! What to say that naughty boy, I simply came from that room and went straight to the kitchen.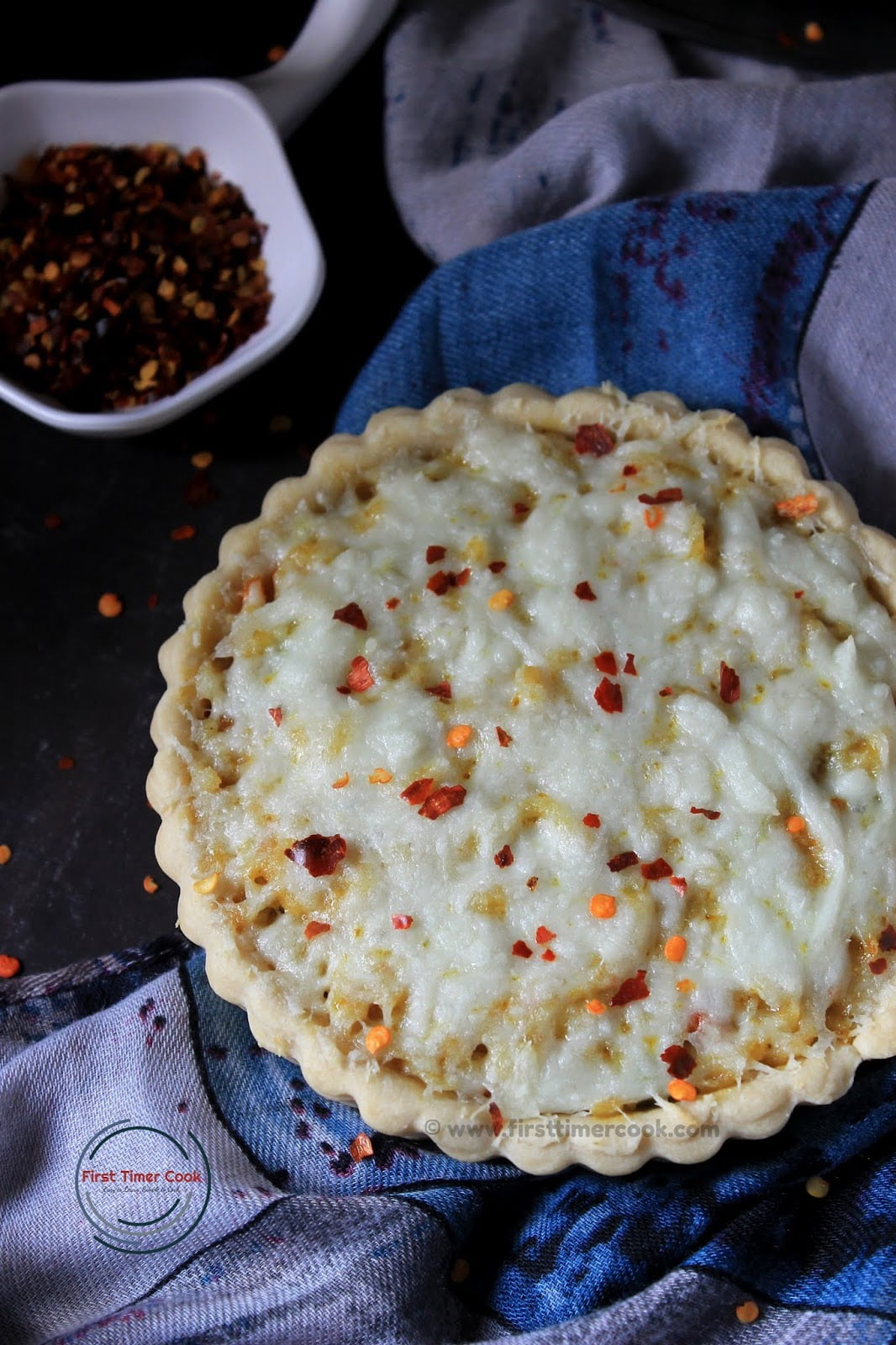 After looking here and there in that room, I finally ended up to try my hand for the first time as Maggi. Because I can easily follow the instructions and prepare the dish. After reading the dish, I came to know that its a simple one, not that one made by maa which is loaded with veggies. So I then picked some vegetables like tomato, peas from refrigerator (by recalling what maa used to put into the maggi :P). Somehow then I managed to prepare the dish in my own way and also following the written instructions in the packet of the maggi. Without wasting any time, I rushed near to my brother and represented him the plate full of masala maggi. First of all he couldn't imagine that I had prepared that 😉 and then he thoroughly enjoyed that. From that day onward, I am his Maggi Chef till now 😛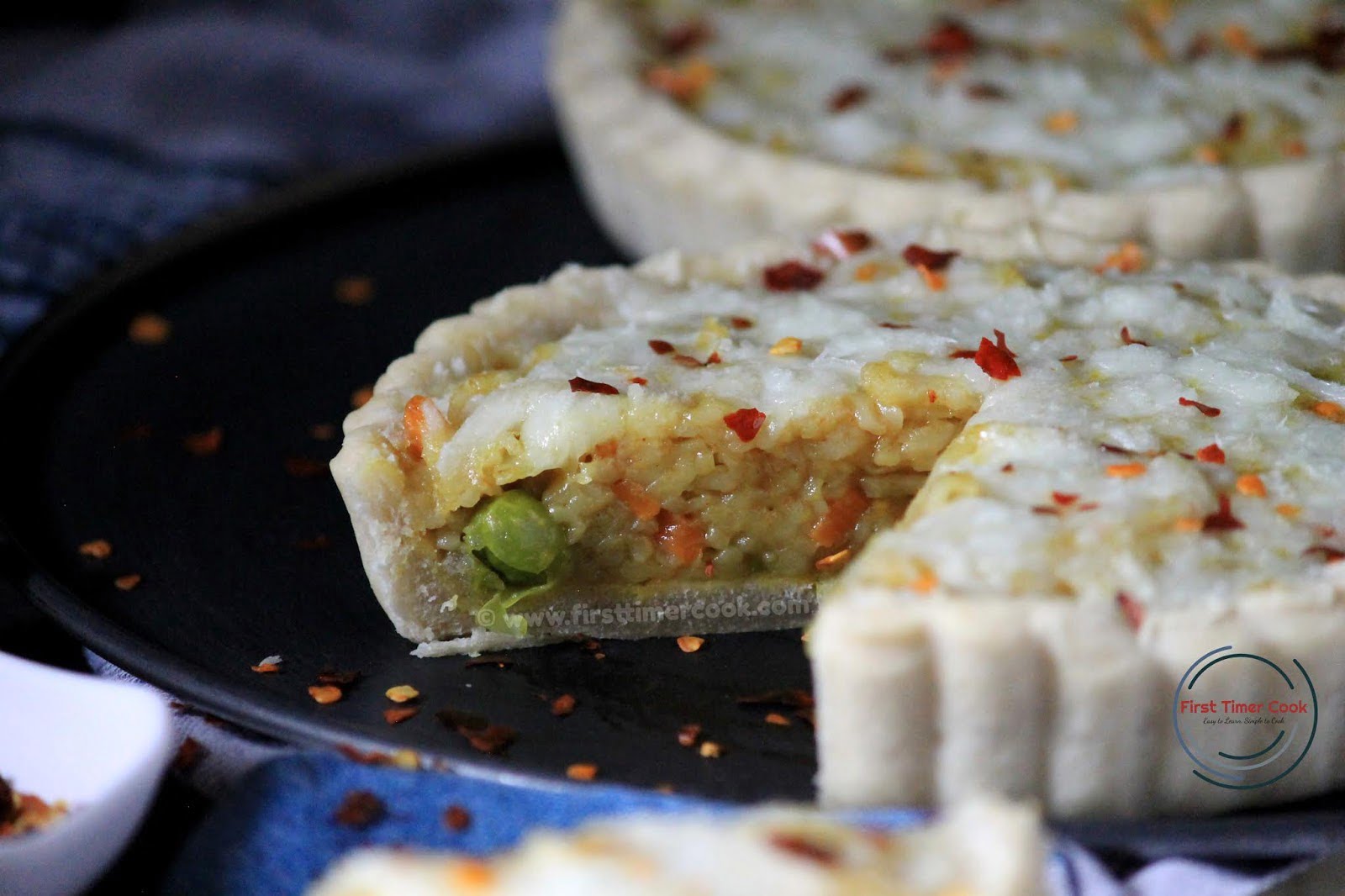 Coming back to today's dish, the dish is much similar to my 1st made dish, Masala Maggi. But I have represented the masala maggi in a tart. Some tarts are first prepared using oil, flour and water. I haven't prefer butter here. Then the step is to prepare the masala maggi. Everything is ready on hand by now. So just fill the tart with masala maggi, top with some grated cheese and bake till cheese melts. And that's it !!! Before serving hot, some chili flakes can be sprinkled on top. If preferring to serve the kids, these chili flakes can be avoided. Since my beginner dish is masala maggi, So I used that for the filling. Any other flavored maggi can be opted here as filling.
So do try this Masala Maggi Tart. If you tried my recipe and enjoyed fully, then please share some pictures of your creation with me. Also kindly give your valuable feedback either in the comment box below or tag me as #firsttimercook on Instagram. You may also follow me on Facebook, Pinterest, Twitter, Google+, Instagram and can subscribe for free to get new recipes directly into your inbox 😊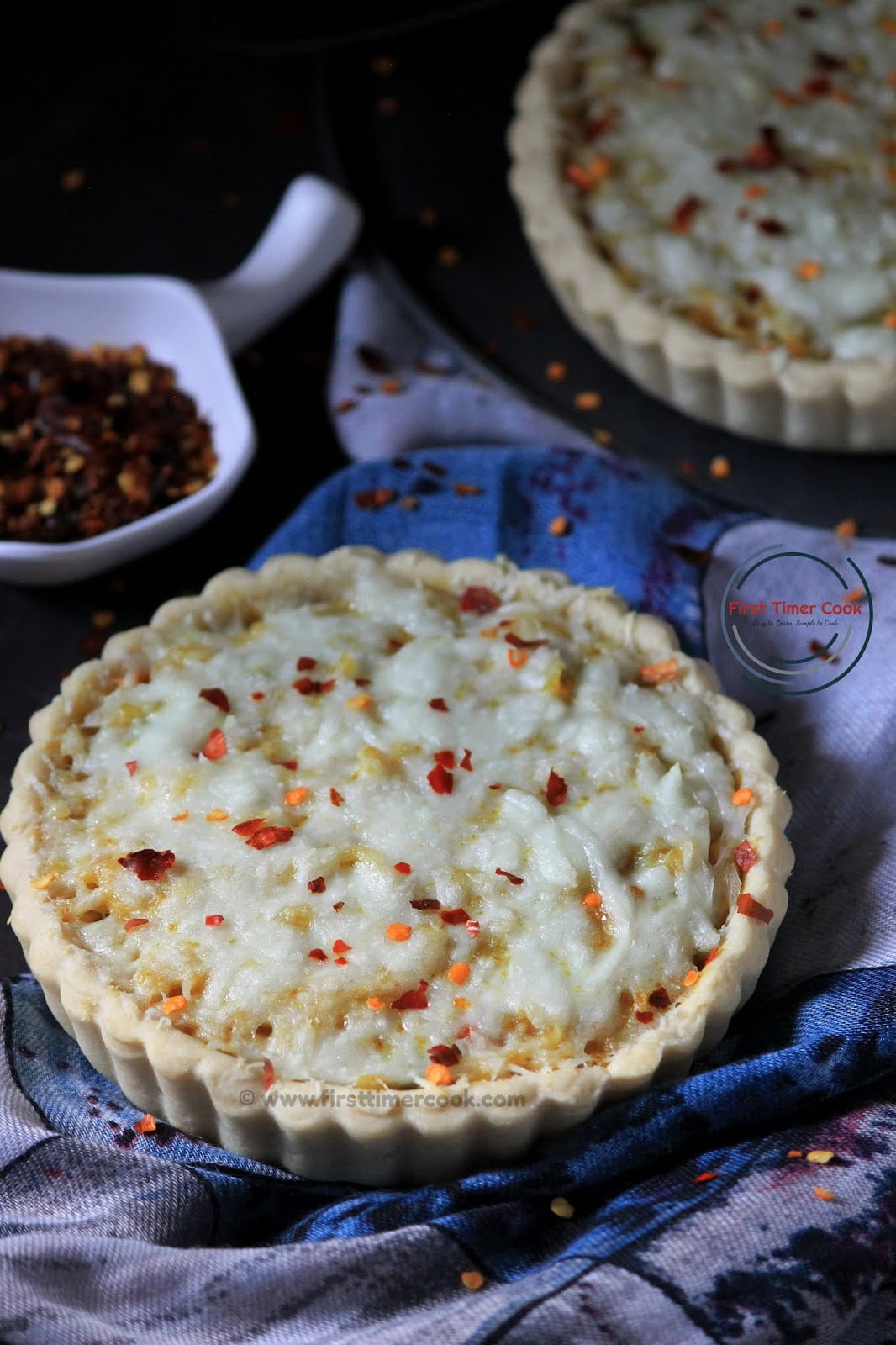 Preparation Time : 30 mins | Cooking Time : 45 mins
Ingredients :
Ingredients

Measurements

Maggi

(single serving)

2 packet

Carrot (finely chopped)

2 tbsp

Tomato

1 no

Green pea

2 tbsp

All purpose flour

1 cup

Oil

3 tbsp

Water

As needed

Salt

As needed

Mozzarella cheese (grated)

As needed (optional)

​
Method :
In a mixing bowl first combine the flour, 1/2 tsp salt, 2 tbsp oil using fingertips to get a breadcrumb texture.
Add water little by little and knead to make a dough shape.
Cover the mixing bowl and keep in refrigerator for 15-20 minutes.
After 15-20 minutes, knead the dough again and make equal 2-3 portions.
Dust the work surface with flour and roll one dough portion into about 1/4 inch height.
Take out the rolled dough gently and put it in the tart mold.
Press gently with fingers so that the dough evenly covers the mold without stretching too much.
Next prick the bottom of the tart with a fork and bake for 15-20 minutes at 180 deg C or till the crust appears slight golden.
Take out the tart from the mold and keep aside.
Similarly make tarts from rest of the dough portions.
Now heat oil in a pan.
Add in chopped tomatoes and saute till mushy.
Then add green peas and finely chopped carrots and saute well.
Add the taste-makers which are inside the maggi packet and salt.
Mix well and add 2 tbsp of water.
Cover and cook the veggies till 90 % done.
Next add 2 cup of water and allow to boil.
Then roughly break the maggi and then add to the pan.
Allow to cook till all the water evaporates over low-medium heat.
Turn off heat.
Now fill with maggi masala in each tart.
Grate mozzarella cheese on top of the maggi masala and bake the filled tart till the cheese melt.
Sprinkle some chili flakes and serve hot !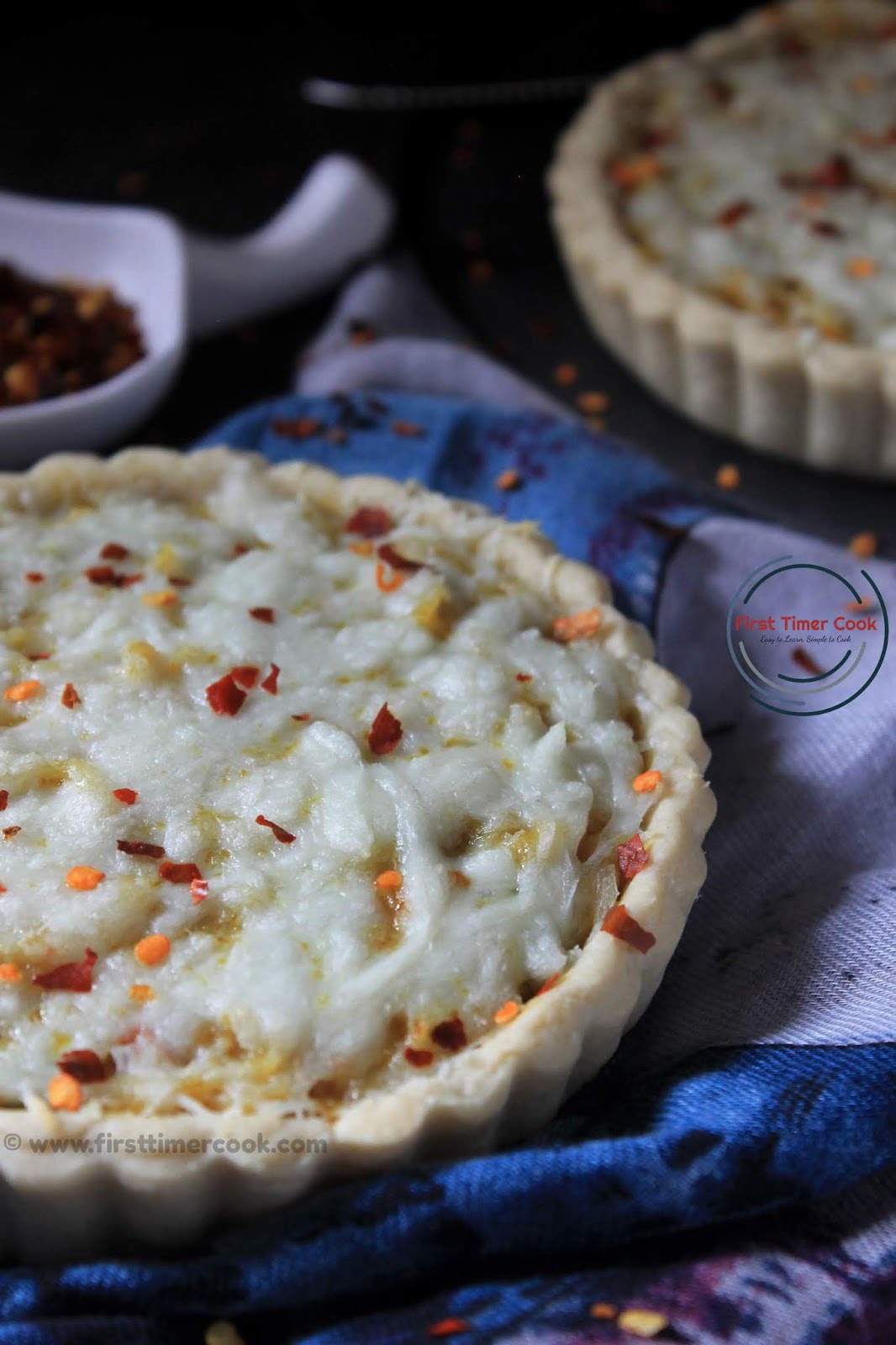 Notes :
The filling here is maggi masala. Any other preparation of maggi can be used instead too.
PIN for later :