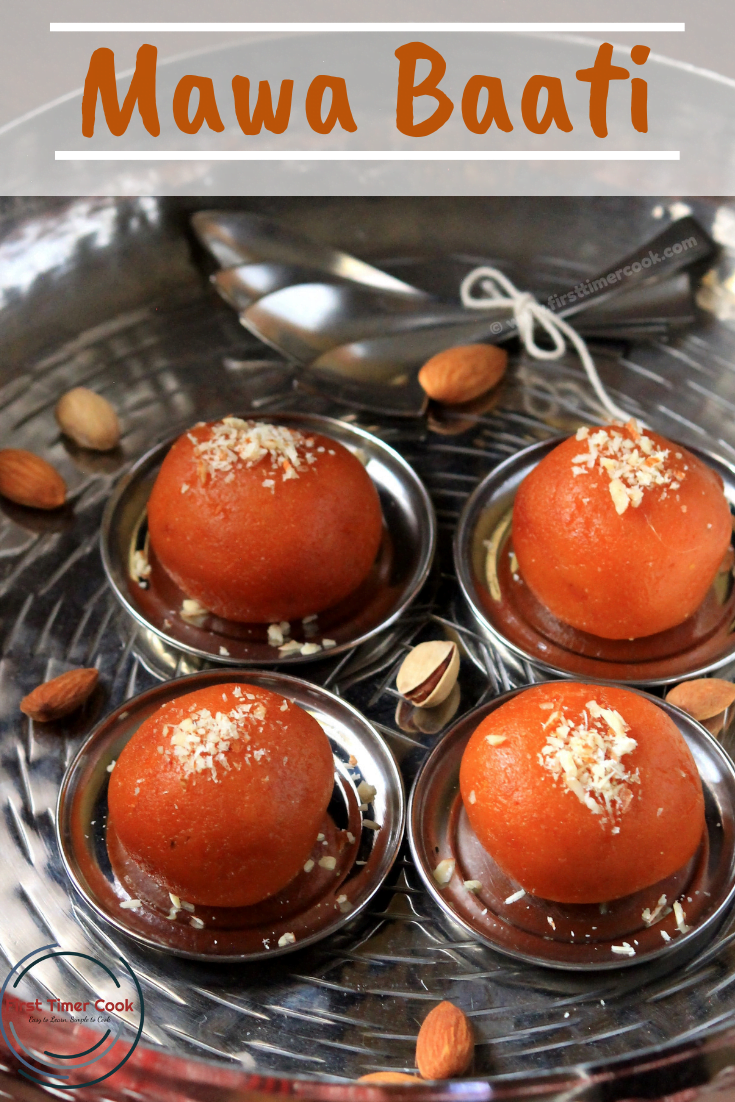 Madhya Pradesh being a central state of India incorporates the diversified cultures from all over INDIA. Indore is known to be the food capital of Madhya Pradesh. Indore is mainly famous for its street food and some dishes are unique to Indore. Also those which are not unique have the Indori version of it. Major share of the dishes in the state are vegetarian. Some top famous dishes are Indori Poha & Jalebi, Mawa Baati, Bhutte ka Kees, Dal Bafla, Indori Namkeen etc.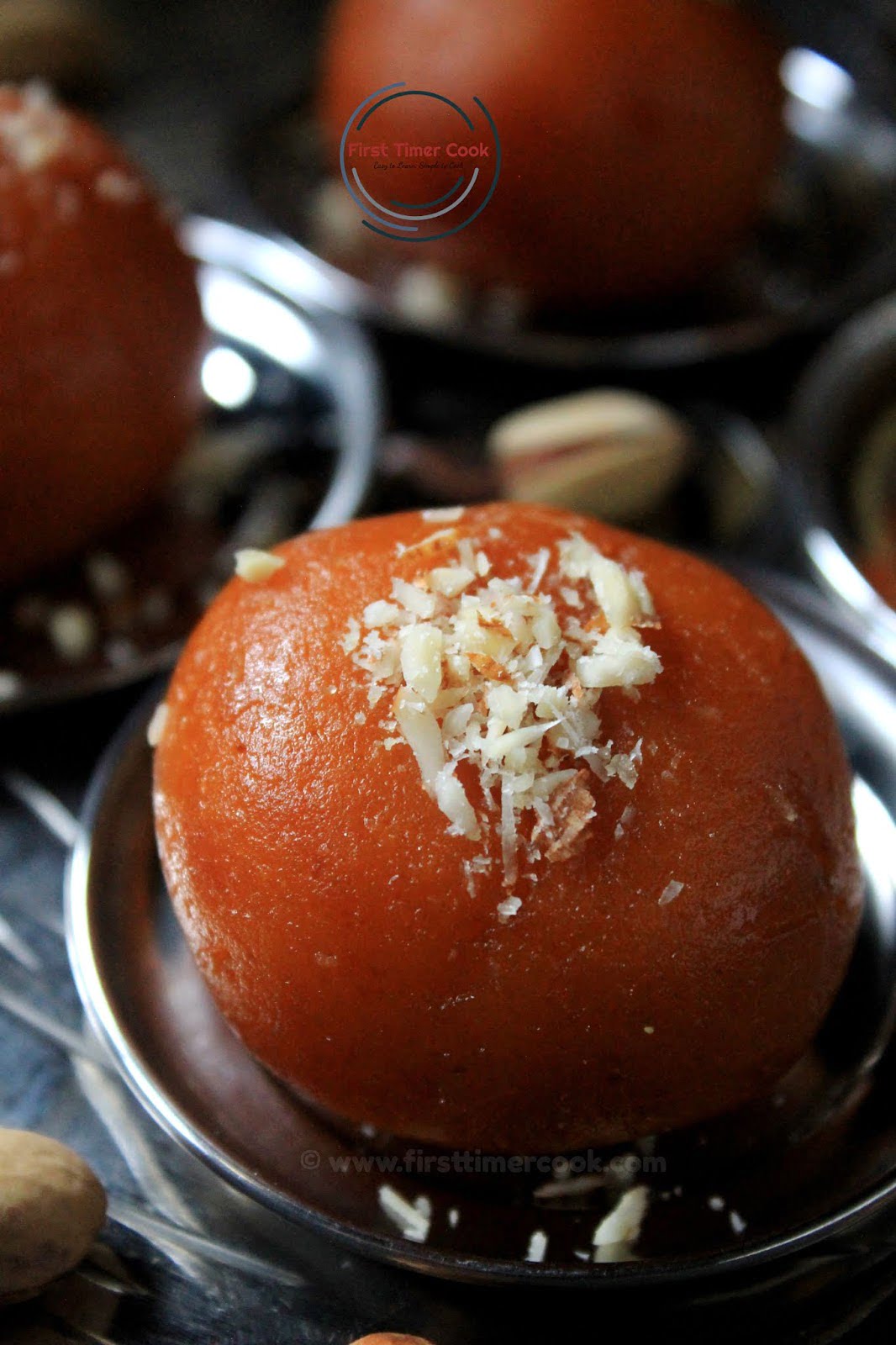 Well, why I am discussing the cuisine of Madhya Pradesh is that the October month challenge in 'Shhhhh Cooking Secretly Challenge' group was 'Madhya Pradesh Cuisine'. For this theme, my partner was Jayashree Trao who gave me 2 secret ingredients as Milk powder & Cashew and I gave her as Peanut & Cumin seeds. Do check her recipe here using the secret ingredients given by me. As usual, using mine two ingredients I had to prepare a dish from Madhya Pradesh cuisine. So I have come up with a sweet dish using these two ingredients which is Mawa Baati.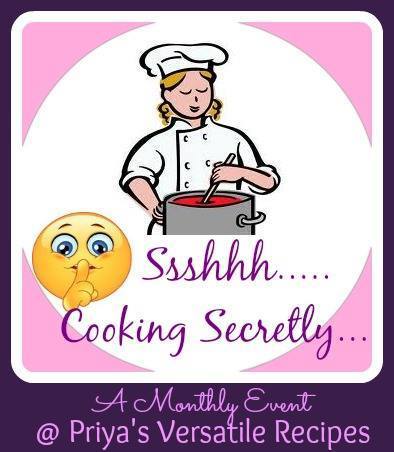 This sweet dish is prepared by making a dough of mawa, milk powder, maida and some arrowroot powder. There is always some stuffing in this dish of either finely chopped dry fruits or whole dryfruits. Traditionally, mawa battis are stuffed with chopped nuts. Then those batties are deep fried till golden brown and soaked in sugar syrup before serving. Here I have used some homemade mawa which can be prepared instantly.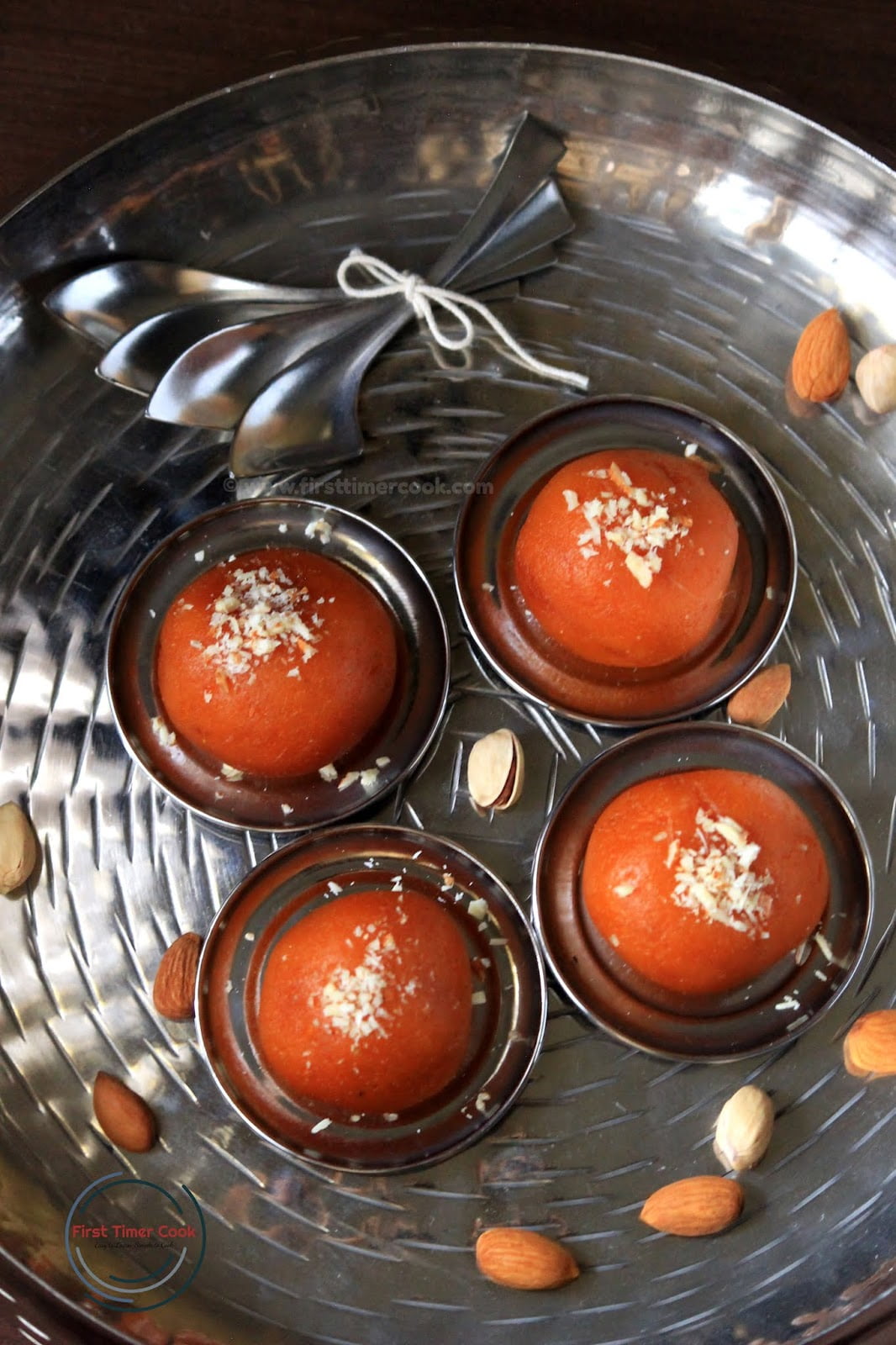 Mawa baati is much similar appearance wise as of the humble Gulab Jamun. But while having a bite, anyone can definitely feel that these are loaded with dry fruits. As compared to gulab jamun these mawa battis are heavy since milk powder, maida are used here. These delectable mawa balls filled with the crunch of dry fruits are a sure shot hit as party delight and also perfectly fit for festive celebration.
So do try this mawa batti from MP cuisine for upcoming festival. If you tried my recipe and enjoyed fully, then please share some pictures of your creation with me. Also give your valuable feedback either in the comment box below or tag me as #firsttimercook on Instagram. You may also follow me on Facebook, Pinterest, Twitter, Google+, Instagram and can subscribe for free to get new recipes directly into your inbox 😊. Lets go in details.
Preparation Time : 15 mins | Cooking Time : 45 mins
Ingredients :
Ingredients

Measurements

2 cup

Maida (APF)

¼ cup

Milk powder

¼ cup

Arrowroot powder

2 tbsp

Dry fruit

(almond, cashew, raisin)

½ cup

Cardamom (roughly crushed)

2 no

Sugar

3 cup

Water

1 cup

Ghee

For deep frying
Method :
In a pan, mix sugar with 1 cup water.
Then start boiling to get a syrup of one string consistency over medium flame for 5-6 minutes.
Add freshly crushed cardamom and stir well.
Turn off heat and keep aside.
Meanwhile in another deep broad pan, start heating ghee to deep fry the mawa baati.

Next in a mixing bowl first mash the

mawa / khoya

to a smooth texture.

Then add milk powder, all purpose flour and arrowroot powder.
Mix everything well to get a very smooth dough like shape.
Make 1.5-2 inch size balls from the dough.
Take one dough ball and make a dent in the center.
Put some chopped dry fruits or whole dry fruits like cashew, almond, raisin in the center.
Next close the opening and smooth it all over to look like a round ball, making sure that there is no crack in the ball.
Keep in a plate and make similarly from rest dough balls.
By the time ghee must be hot enough to deep fry the stuffed dough balls.
Gently put 4-5 no of stuffed dough balls in the hot oil at a time.
Over low heat, deep fry till they turn golden brown in color from all around by stirring in between slowly.
Take out from ghee, put in the warm sugar syrup and allow to soak for 12-15 minutes.
Serve by sprinkling some finely chopped dry fruits !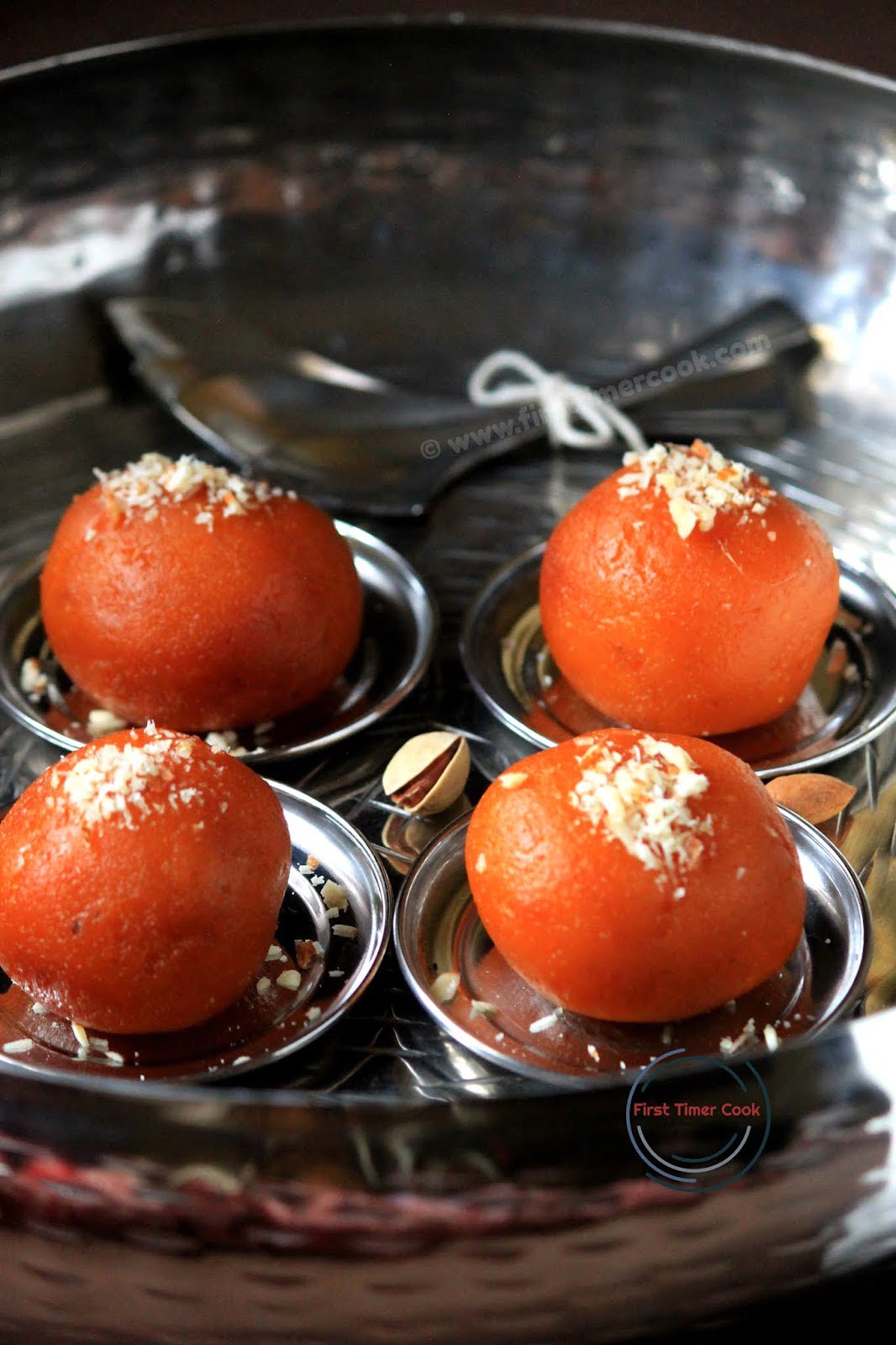 Notes :
There should not be any cracks on the surface of the stuffed dough balls, otherwise there is a chance of getting crack while deep-frying.

The stuffing can be used as whole dry fruits or chopped dry fruits. Traditionally the chopped dry fruits are used.
PIN for later :