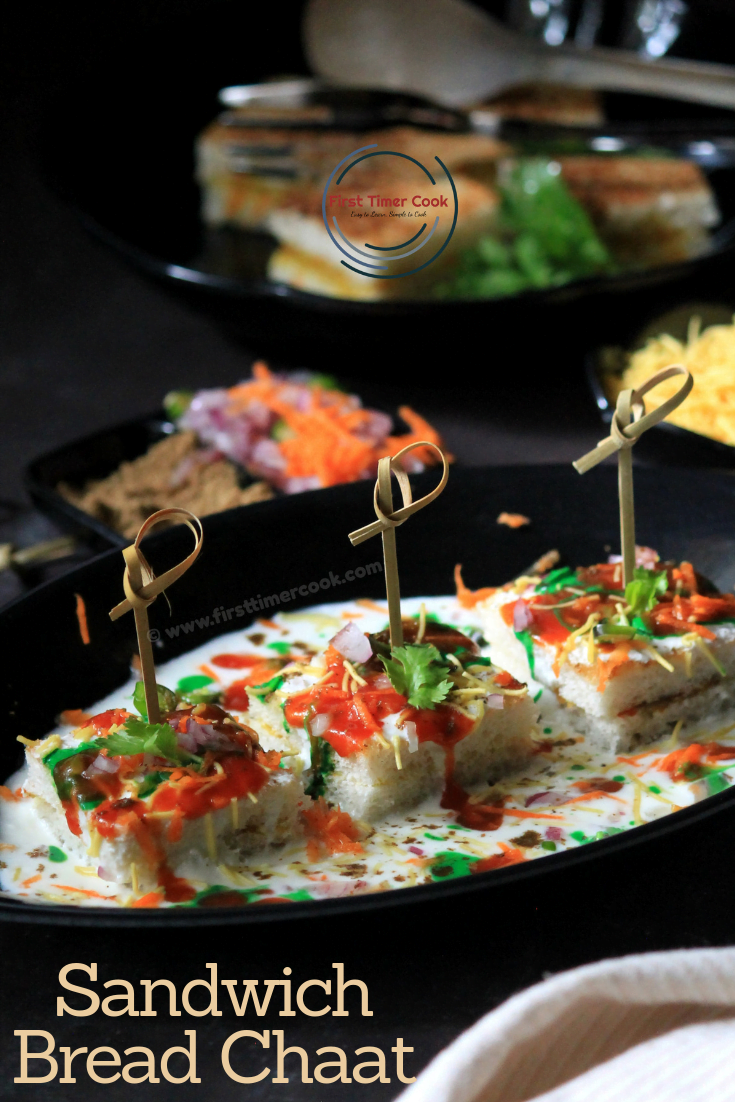 Chaat !!! Who can deny to have this, particularly no Indian can resist it 😄
Well, chaat is popularly eaten as a snack / a light meal and is one of the famous Indian street food. The word 'chaat' here comes from a Hindi verb 'chaatna' which means 'to lick'. The base of the chaat mostly are like potatoes and papdis. The chutneys like tamarind (imli) chutney and coriander-mint chutney (green chutney) accompany almost all chaat recipes. Curd (well beaten) also helps as a lovely addition in flavor to the chaat. Some chaat recipes which I have already added in my blog are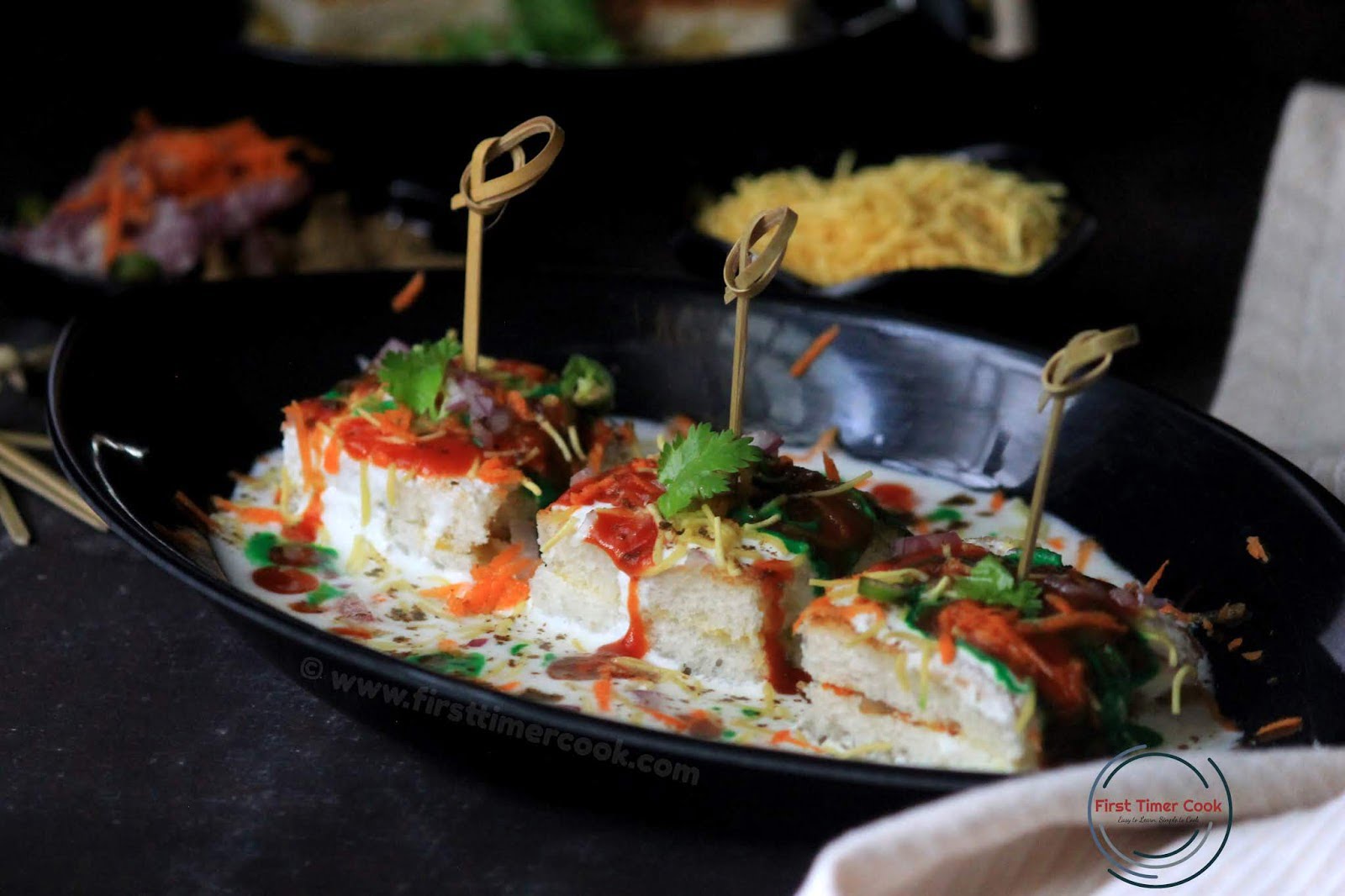 Another classic and famous street food is masala bread sandwiches. I have already shared the Masala Toast Sandwich in my blog beforehand. Both chaat as well as the masala sandwiches are my most favorite vegetarian street snacks. Few days ago, I had planned to enjoy both in one and hence the dish is 'Sandwich Bread Chaat'. Also the 168th theme for Foodie Monday Blog Hop group is 'Diwali Chaat Party', so I am sharing this chaat as my contribution.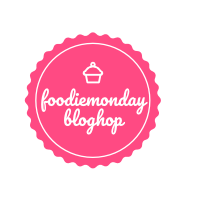 If the sandwiches are ready on hand, then the chaat is super easy to make. Just assemble everything and voila, the sandwich bread chaat is ready to serve within few minutes. The filling here in the sandwiches I have used some potato and spice mixture. The sandwiches I prefer to toast slightly before using for the chaat, but this is optional. Without toasting or toasting till crisp totally depends upon individual choice. And like other chaats, this also must be assembled just before serving. Otherwise the sandwiches become soggy. These sandwich bread chat can be a perfect party appetizer.
So do try this fusion Indian street food Sandwich Bread Chaat. If you tried my recipe and enjoyed fully, then please share some pictures of your creation with me. Also kindly give your valuable feedback either in the comment box below or tag me as #firsttimercook on Instagram. You may also follow me on Facebook, Pinterest, Twitter, Google+, Instagram and can subscribe for free to get new recipes directly into your inbox 😊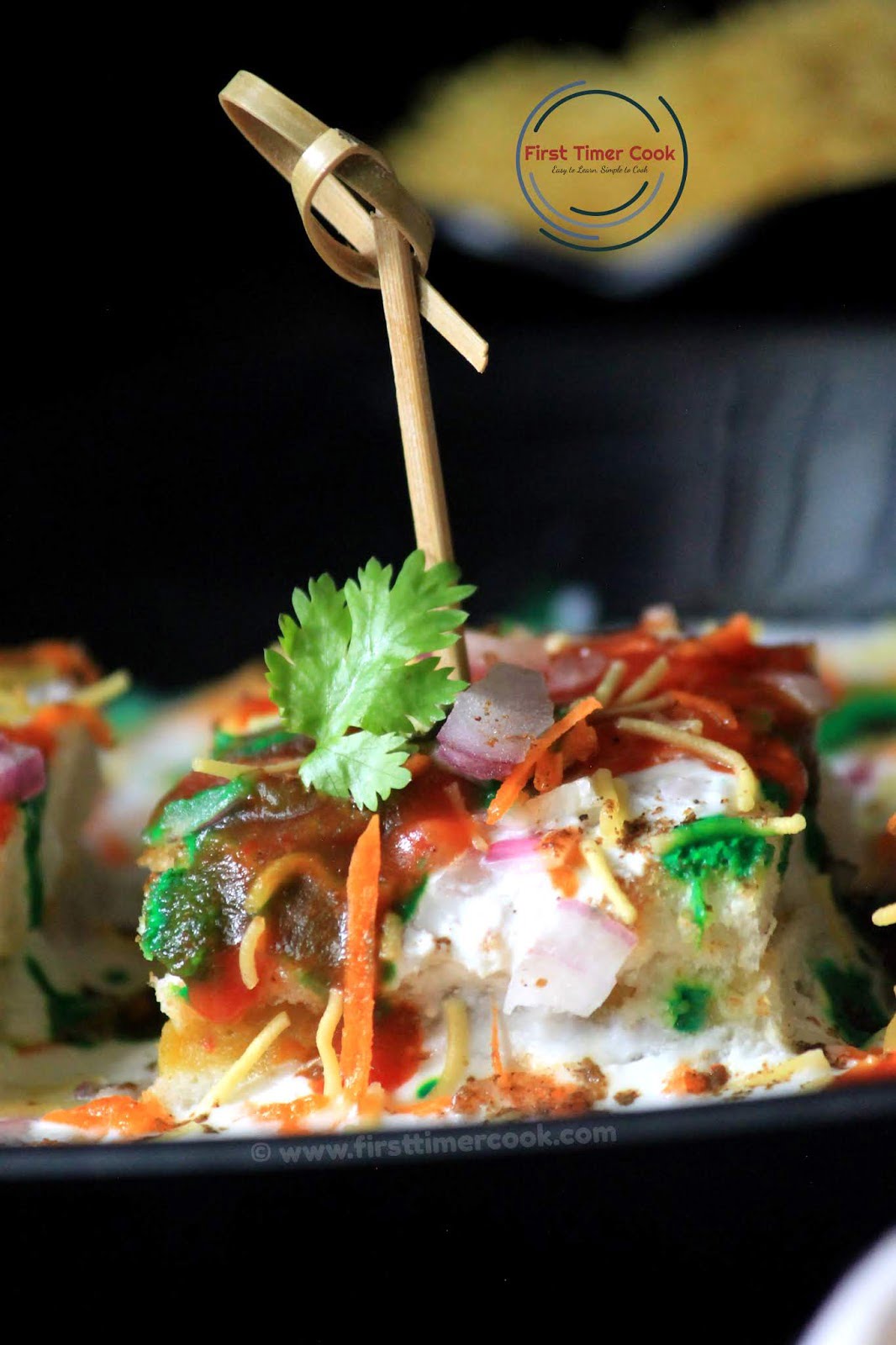 Preparation Time : 30 mins | Cooking Time : 15 mins
Ingredients :
Ingredients

Measurements

For sandwich

Bread slice

6-8 no

Potato (boiled)

2-3 no

Green chili

1-2 no

Cumin powder

½ tsp

Amchur powder

1 tsp

Red chili powder

¼ tsp

Coriander leaf (finely chopped)

1 tbsp

Butter

As needed

Salt

As needed

For chaat

Curd (well beaten)

1/3rd cup

Onion (finely chopped)

1 no

Green chili

1-2 no

Green chutney

As needed

Tamarind chutney

As needed

Chat masala

1 tbsp

Roasted cumin powder

½ tsp

Coriander leaf (finely chopped)

As needed

Sev

As needed

Black salt

As needed

​
Method :
In a mixing bowl first smash the boiled potato using a spoon / fork.
Next add finely chopped coriander leaves, finely chopped green chilies, red chili powder, amchur powder (dry mango powder), cumin powder, salt and mix very well.
Now take one bread slice and spread 1-2 tbsp of potato mixture on one side of the bread slice.
Cover the bread slice with another bread slice.
Spread some butter on both side of the sandwich and place over a hot tawa or griddle.
Toast from both side till slightly crisp.
Remove from tawa and cut into 4 equal square pieces.
Similarly make sandwich pieces from rest bread slices and potato mixture.
Now take the serving platter and place 4-5 sandwich square pieces.
Pour the beaten yogurt over those pieces.
Then put some finely chopped onion and green chilies.
Pour both the tamarind and green chutney.
Next sprinkle roasted cumin powder, chaat masala and salt on top.
Finally top with sev and some chopped coriander leaves.
Serve immediately these sandwich bread chaat !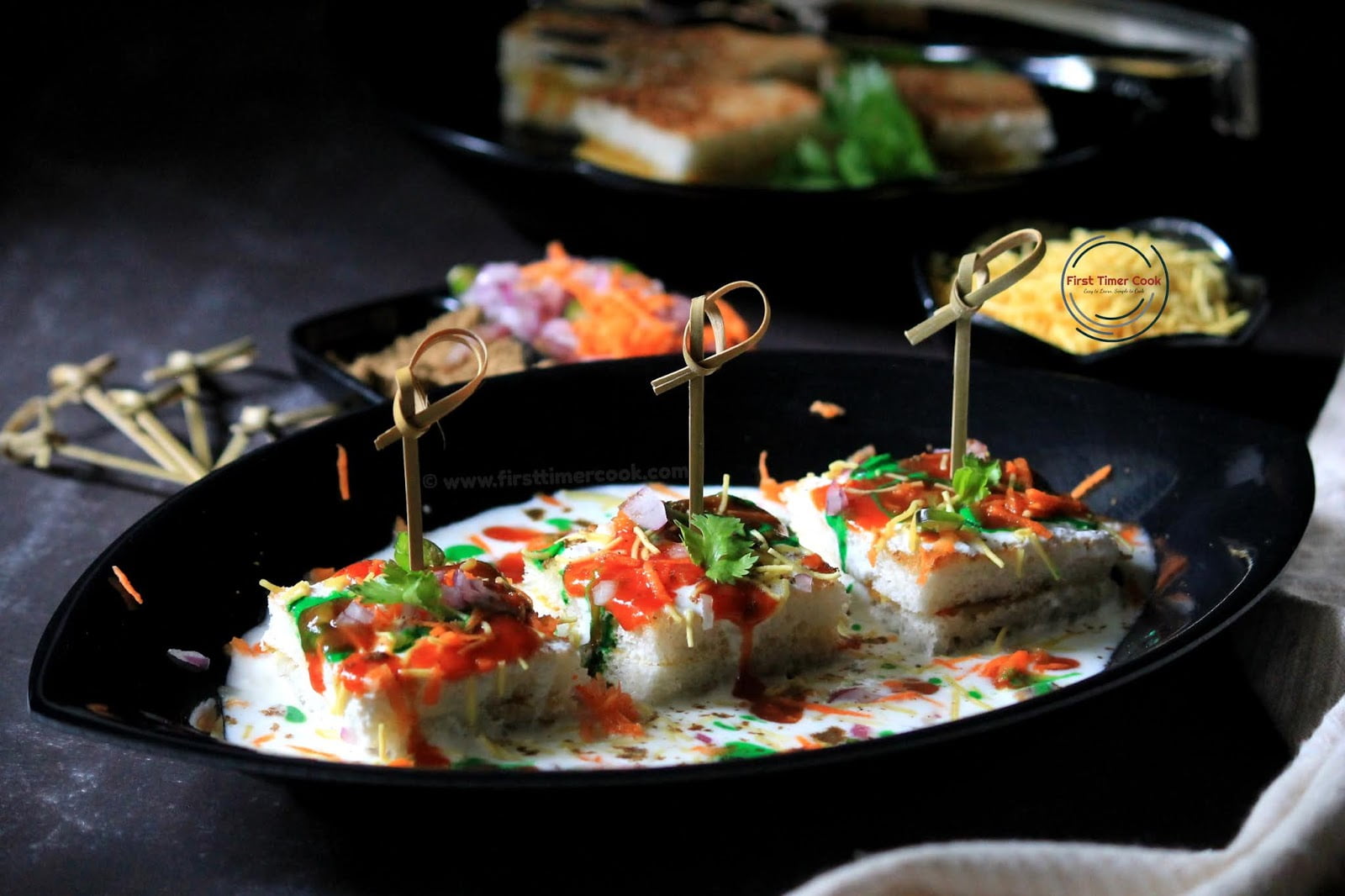 Notes :
The stuffing of the sandwiches totally depends upon choice.

The toasting of the sandwiches can be omitted and these can be directly used for chaat after cutting into 4 square pieces.
PIN for later :