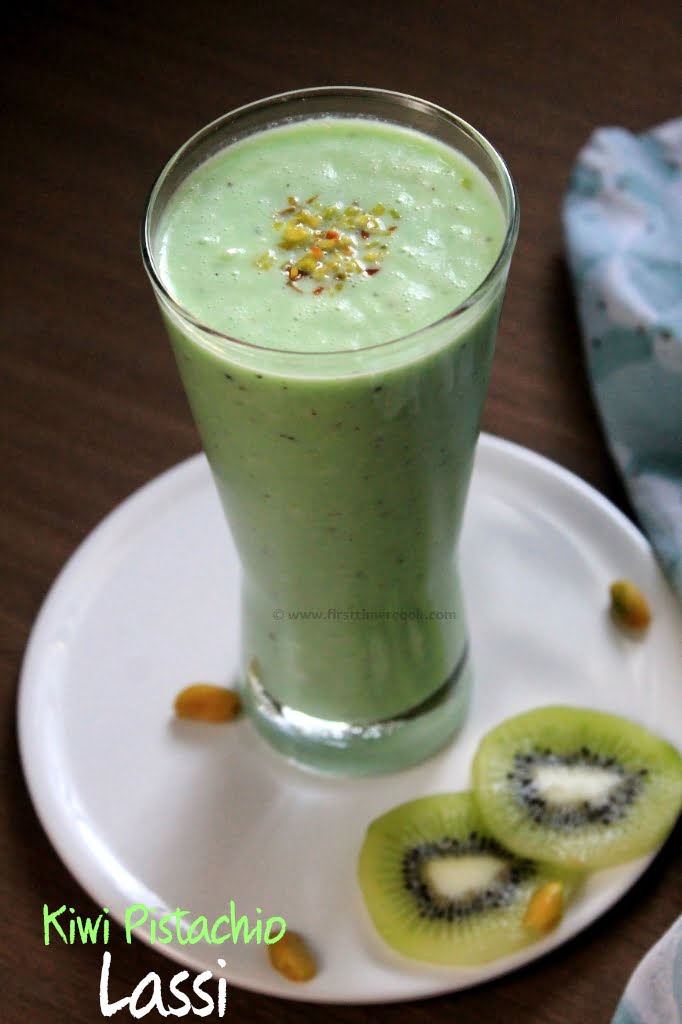 Lassi – a cooling yogurt drink which is the most popular beverage in India during summer. Basically Lassi is a creamy, frothy yogurt-based drink, mixed well with a varieties of fruits and seasonings. This beverage has its root from the state of Punjab in Indian subcontinent. Lassi comes in two distinct varieties as sweet and salty. The sweet version is often simply flavored with sugar, which balances the natural sourness of the yogurt. And the salty version is mixed with salt, spices typically cumin powder. The consistency of this drink is somewhere in between milk and milkshake. Traditionally, lassi is served in a handle-less clay cup named as Kulhar. The Lassi aids good digestion and is a healthy addition to any balanced diet. It is 100 percent natural and free from artificial colors, preservatives and flavorings. Also this can be enjoyed with or after meals.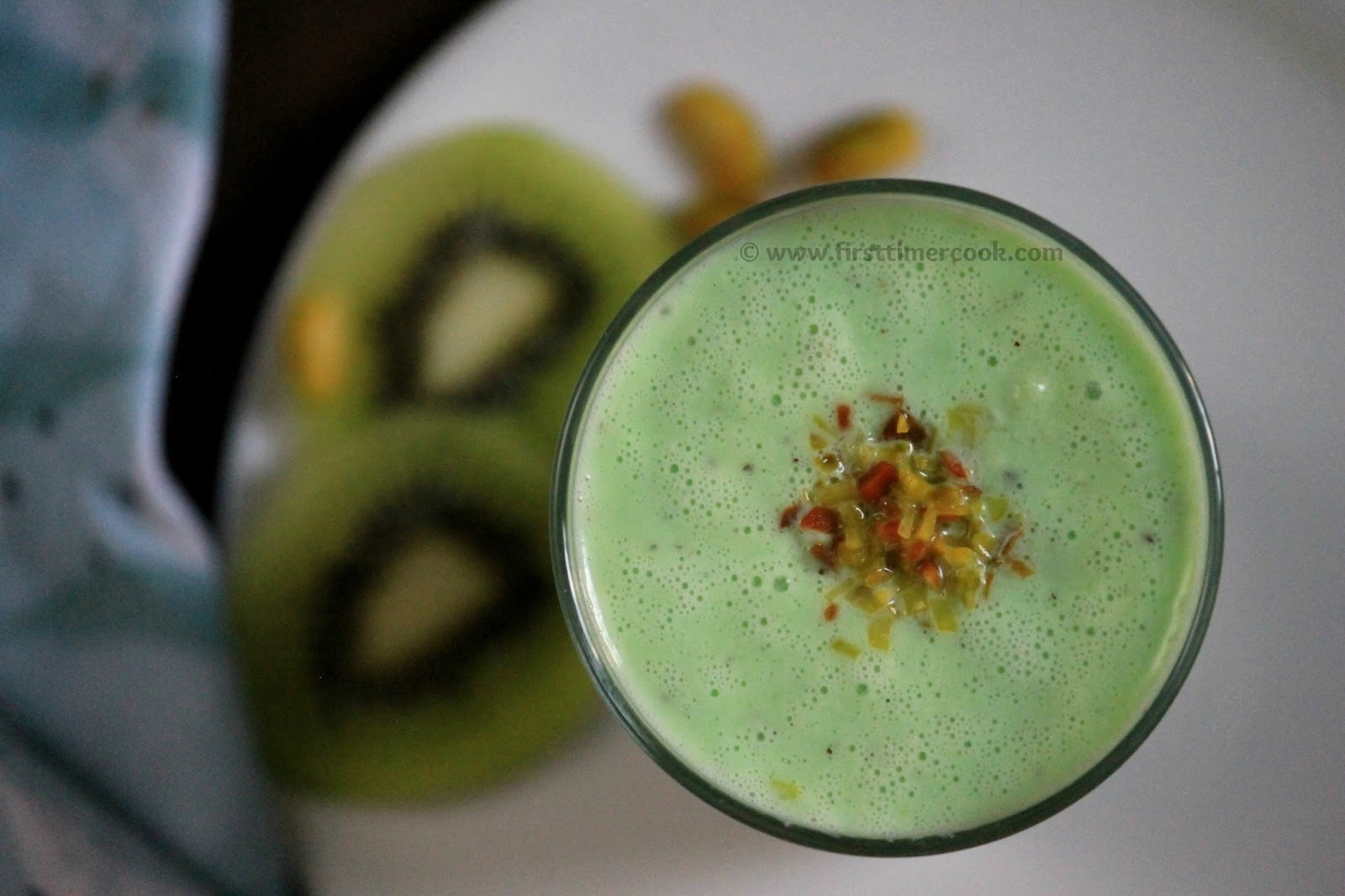 Since summer is going on, so Lassi is a must to be prepared beverage at my place during these days. Well this time, I have used a sour fruit Kiwi to make a slightly sweet lassi, Kiwi Pistachio Lassi. Also some pistachios are added to this drink. The process is so simple and easy to prepare. Within few times, the cold exotic beverage will be ready to refresh our soul on these hot summer days. Just chop the fruit and blend along with other ingredients (except curd) to make a smooth puree. Then mix with curd using a whisk. Also depending upon the individual sweetness desired, adjust the honey or sugar amount. So do try this Kiwi Pistachio Lassi and give your valuable feedback either in the comment box below or tag me as #firsttimercook on Instagram. Lets go in details method of preparation of this refreshing drink.
Preparation Time : 5 mins | Cooking Time : 0 mins
Ingredients :
| | |
| --- | --- |
| Ingredients | Measurements |
| Kiwi | 3 no |
| Yogurt | 2 cup |
| Honey | 2 tbsp |
| Pistachio | 8-10 no |
| Ice cube | few |
Method :
First peel the kiwi and then roughly chop those.
In a bender jar take honey, chopped pistachio and roughly chopped kiwi.
Blend to make a smooth puree.
Next in a mixing jar / bowl take the puree along with yogurt and whisk everything until well mixed up.
Add the ice cubes and mix again.
Pour into serving glass, sprinkle some finely chopped pistachio and serve immediately !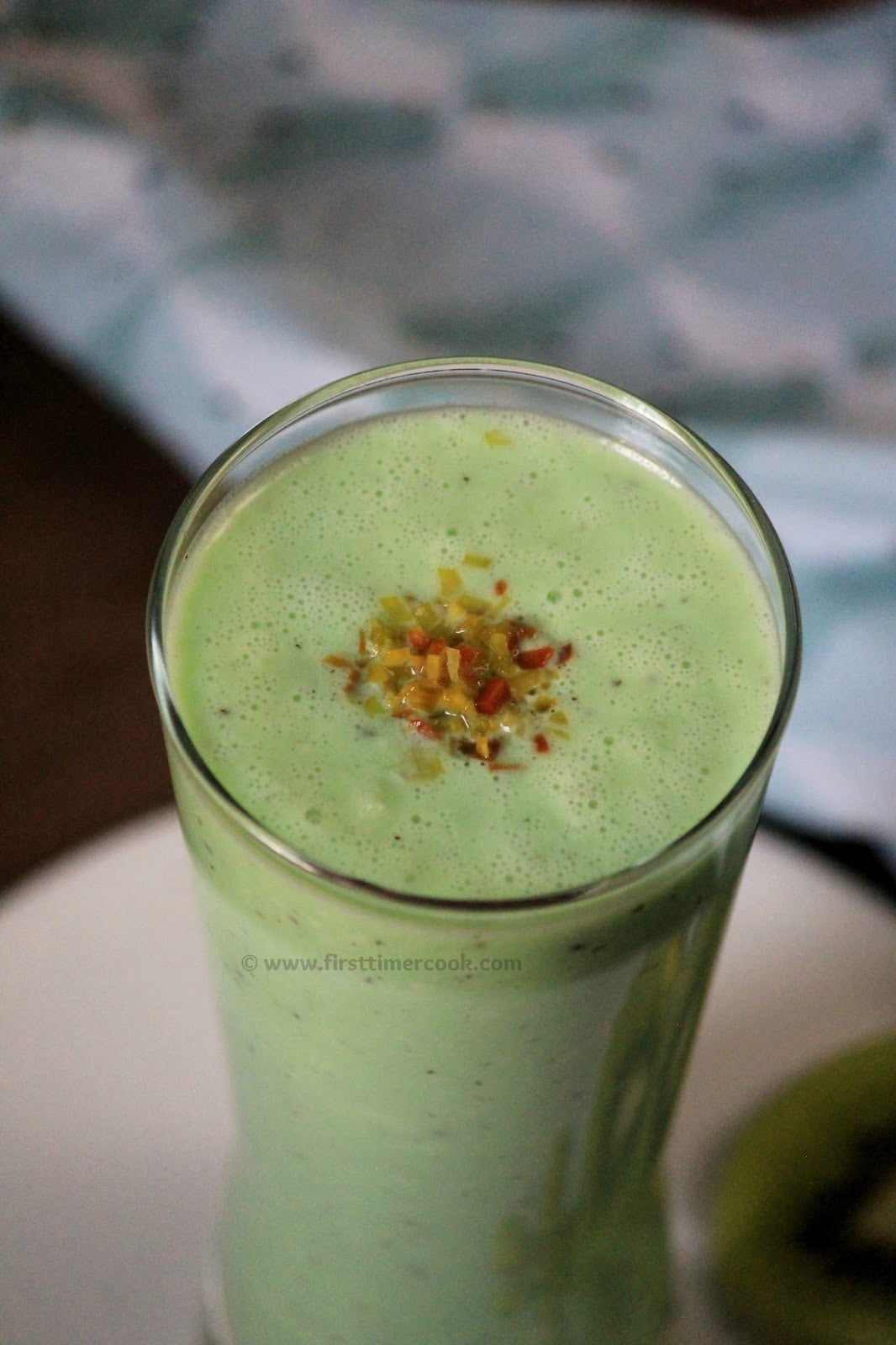 Notes :
Adjust sweetness as per desire.
Instead of blending the ice cubes, these cubes can be served as it is while serving the lassi.

PIN for later :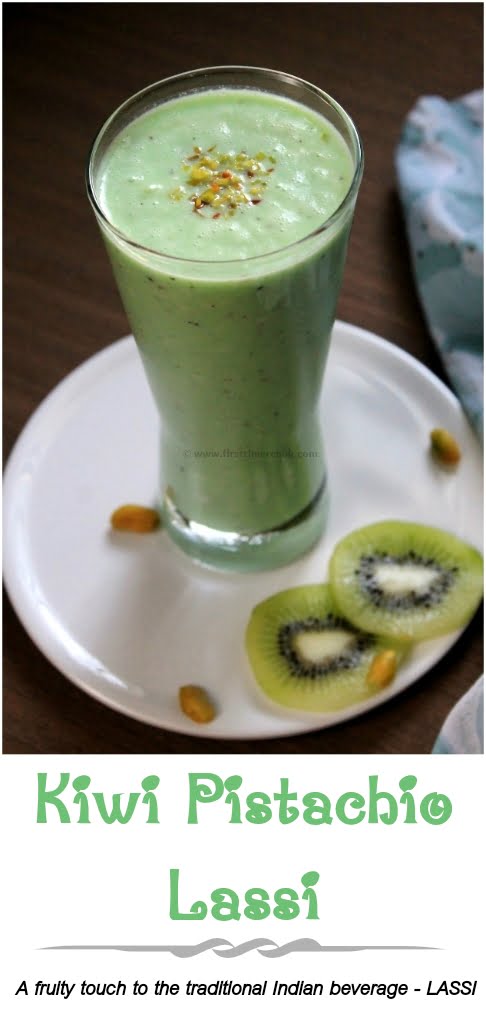 This 'Kiwi Pistachio Lassi' is contributed for 47 Healthy Wellthy Cuisines where the theme is 'Summer Bliss with Lassi'. Here are more similar recipes shared by our Healthy Wealthy Group members as Thai Lassi, Cucumber Lassi with Chia Seeds, Pineapple Banana Lassi.