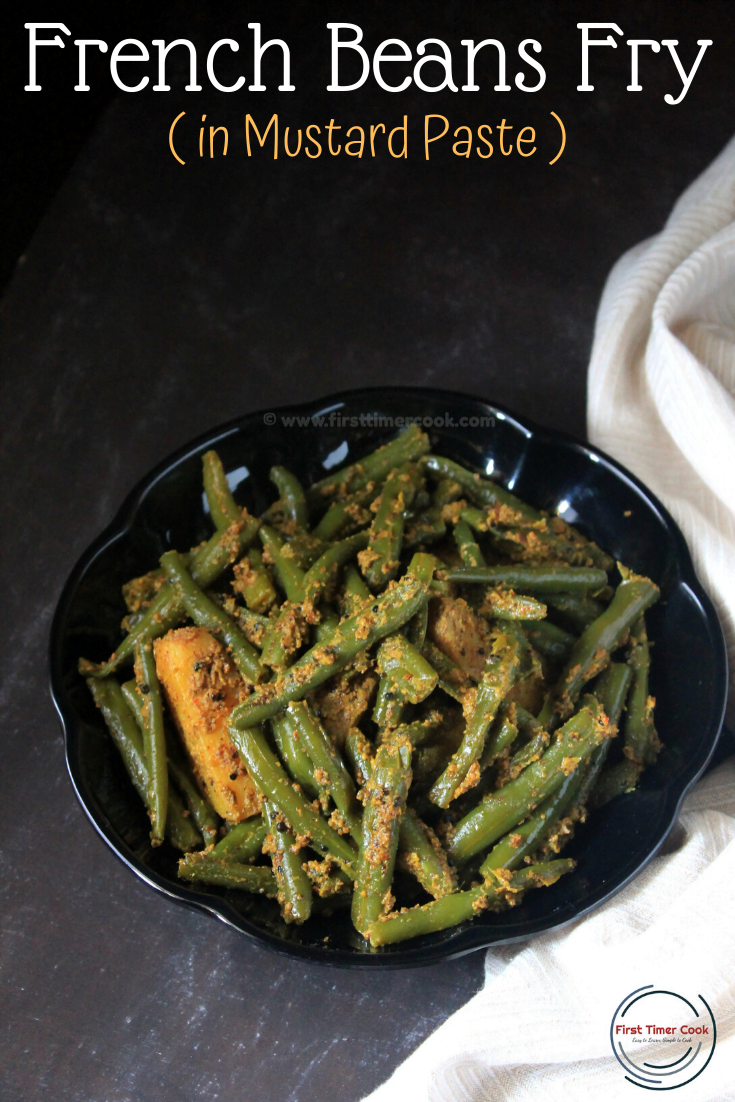 Winter is all around here in India. Well, nothing can beat fresh french beans straight from the garden 😉. These are so easy to grow and highly productive as well. French bean is one of the most popular and widely grown vegetables. But most people who include french beans as one of their favorite vegetables probably don't know how healthy these are. They simply just like the taste and the crunch. Like other vegetables, french beans are a good source of fiber, potassium, folate and are an excellent source of protein, iron, and zinc.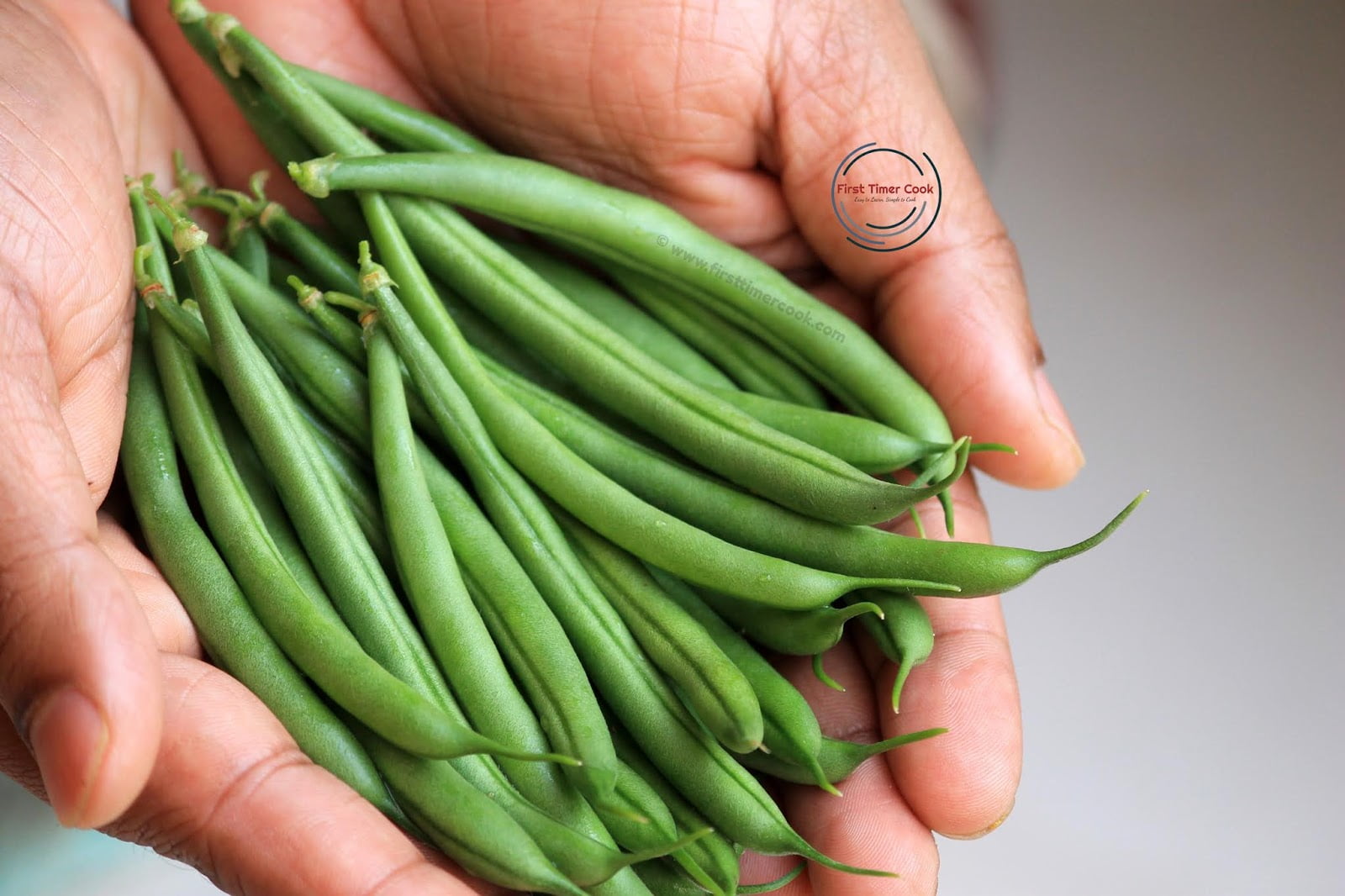 Here in this post I have come up with a side dish using these french beans fry in mustard paste. Basically anyone can say that this is a odia touch to the french beans. The paste used here is called as Besar in odia language which is prepared using some mustard seeds, cumin seeds, garlic cloves and whole red chilies. The french beans are cut into two halves and fried along with some potato wedges first. And finally the mustard paste is added to the dish and allowed to cook till the potato wedges are done completely. This goes perfectly fit as a side dish with rice-dal combo. Also it is completely vegan and gluten free side dish. So do try soon 😊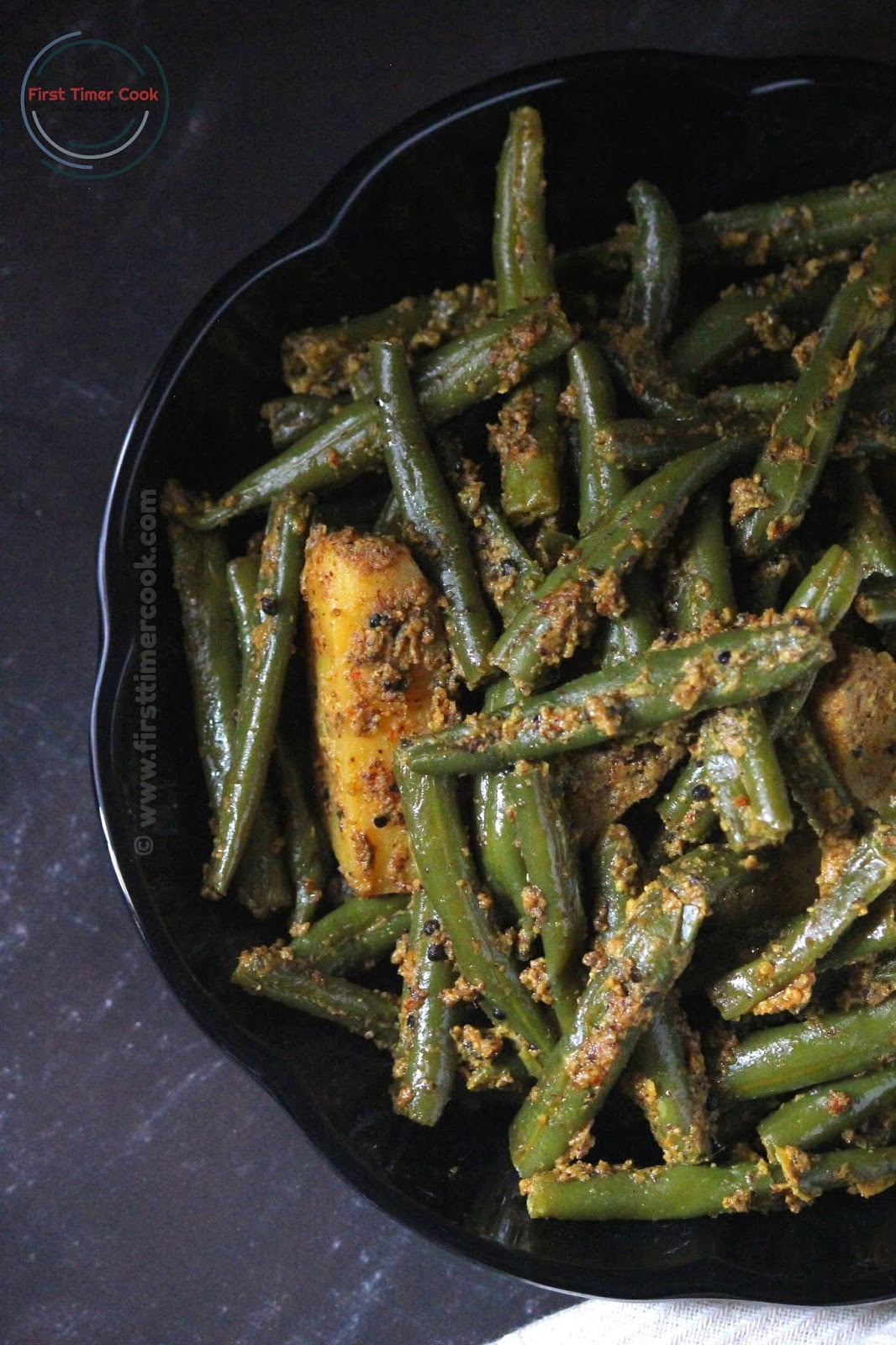 Recipe Card for 'French Beans Fry in Mustard Paste' :
Vegan, Gluten free, French beans
Side Dish
Author: SasmitaPin it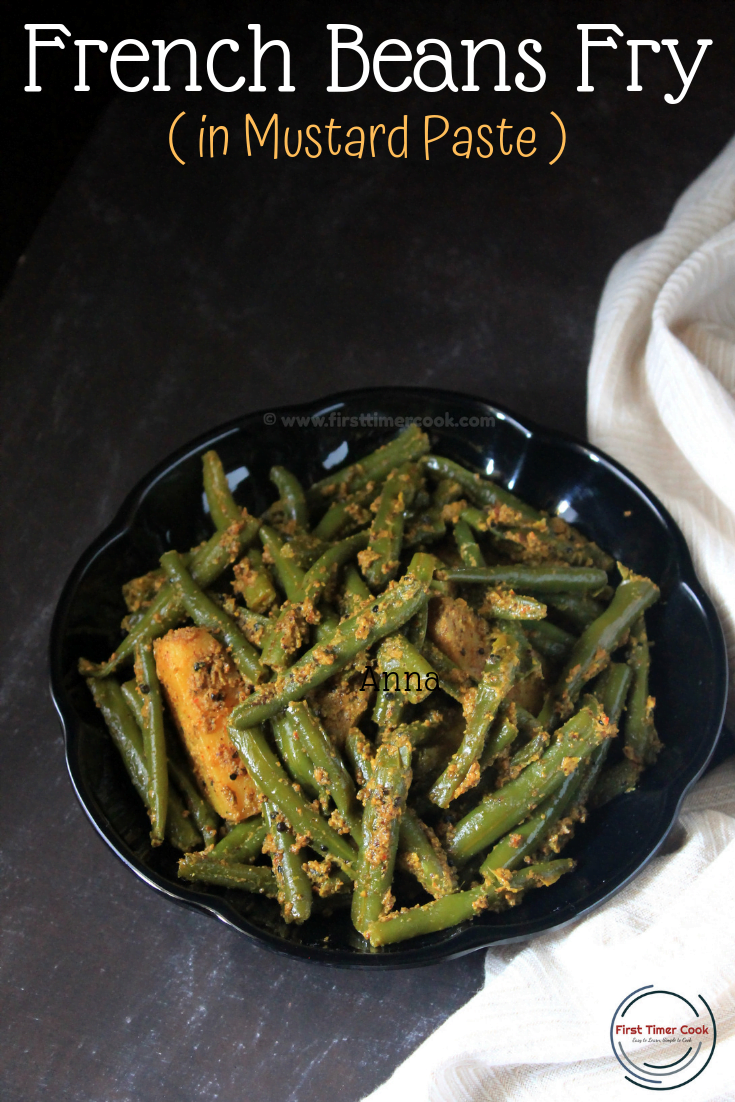 French Beans Fry in Mustard Paste
vegan gluten free side dish using french beans in mustard paste
prep time: 10 minscook time: 15 minstotal time: 25 mins
ingredients:
Potato (medium) 2 no.
French bean 300 gm
Mustard Seeds 2 tbsp
Cumin seeds 2 tsp
Dry chilies 3 no.
Garlic cloves 6-7 no.
Turmeric powder 1 tsp
Panch phoron 1 tsp
Oil 2 tbsp
Salt as needed
instructions
Soak the mustard seeds, garlic cloves, 2 dry chilies and cumin seeds in half a cup of water and keep aside for at least 15 mins.
Wash all the french beans and cut it into 2 halves (3 inch pieces).
Cut potatoes into 4 pieces lengthwise and keep aside along with french beans.
Drain the soaked mustard seeds, garlic, dry chili and cumin seeds. Grind very well into a fine paste by adding a little water.
Take a pan, heat the oil.
Add panch phoran, 1 whole red chili & allow to splutter.
Add potatoes along with turmeric powder and stir fry them for around 30 secs.
Next add the french beans and fry for another 30 secs.
Then add the ground paste and mix well until the vegetables are coated with it.
Add 1 cup of water and salt.
Cover and cook until the potatoes are cooked or till all the water dries out.
Serve hot with rice-dal combo or even with roti, paratha !
NOTES:
The amount of mustard and cumin seeds is perfect here. If the amount is increased, then there will be a bitterness in the whole dish.
https://firsttimercook.com/2019/01/french-beans-fry-in-mustard-paste.html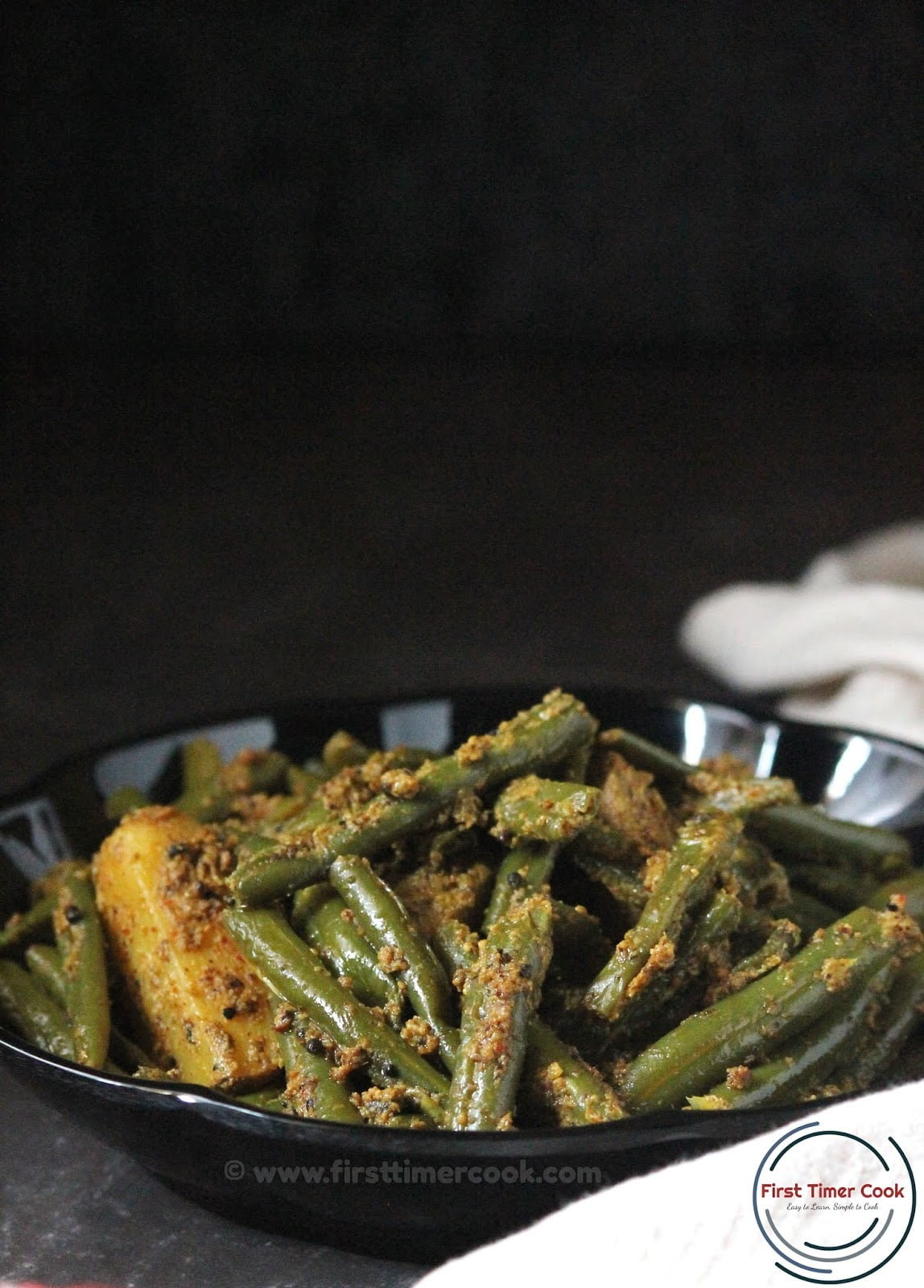 If you tried my recipe and enjoyed fully, then please share some pictures of your creation with me. Also kindly give your valuable feedback either in the comment box below or tag me as #firsttimercook on Instagram. You may also follow me on Facebook, Pinterest, Twitter, Google+, Instagram and can subscribe for free to get new recipes directly into your inbox 😊

PIN for later :