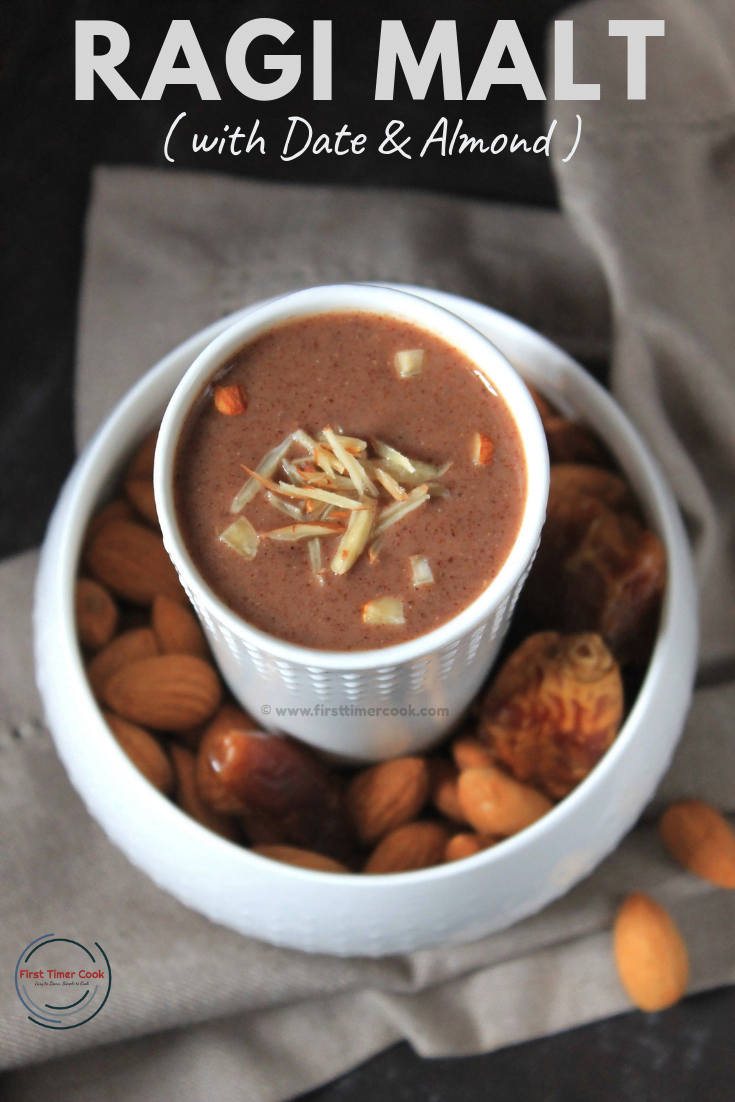 Low-calorie food doesn't have to mean either low on flavor or nutrients. These foods particularly support the health and weight-loss goals. Well when the low-calorie food topic comes, my first choice is always the millet ones. Finger Millet / Ragi / Mandia (in odia) is an amazing super cereal that can help to weight loss, control diabetes, cancer, osteoporosis and lots more diseases. This millet is the most popular one with high nutritional values.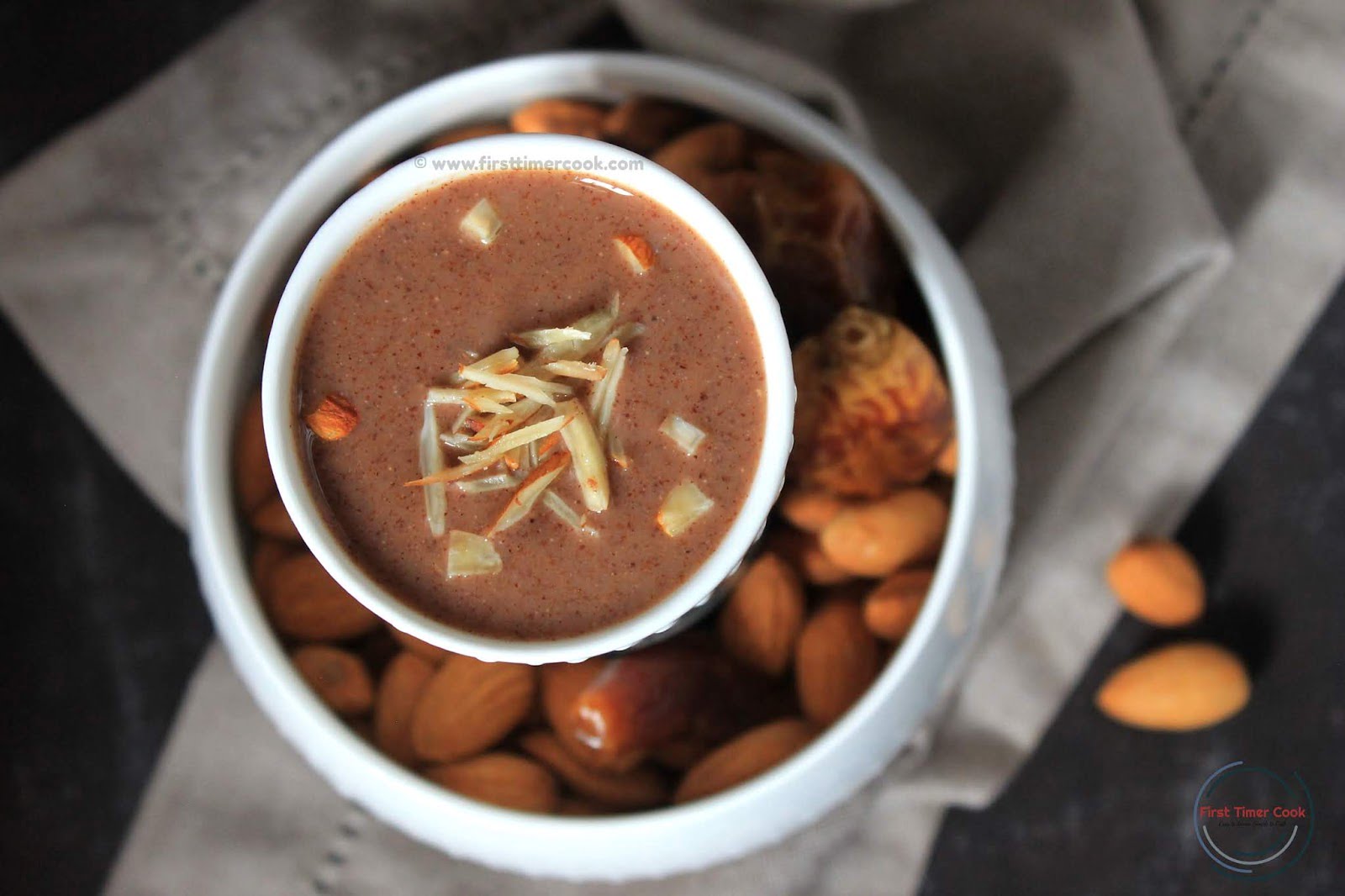 I usually prefer to make drinks using this super-food which may be in either salty or sweet version. Salty version using ragi flour I have already shared in my blog. Today's post is all about the sweet version. The sweetness here is achieved by without adding the sugar. Instead of that, jaggery and some dates are used to get the sweet factor in the drink.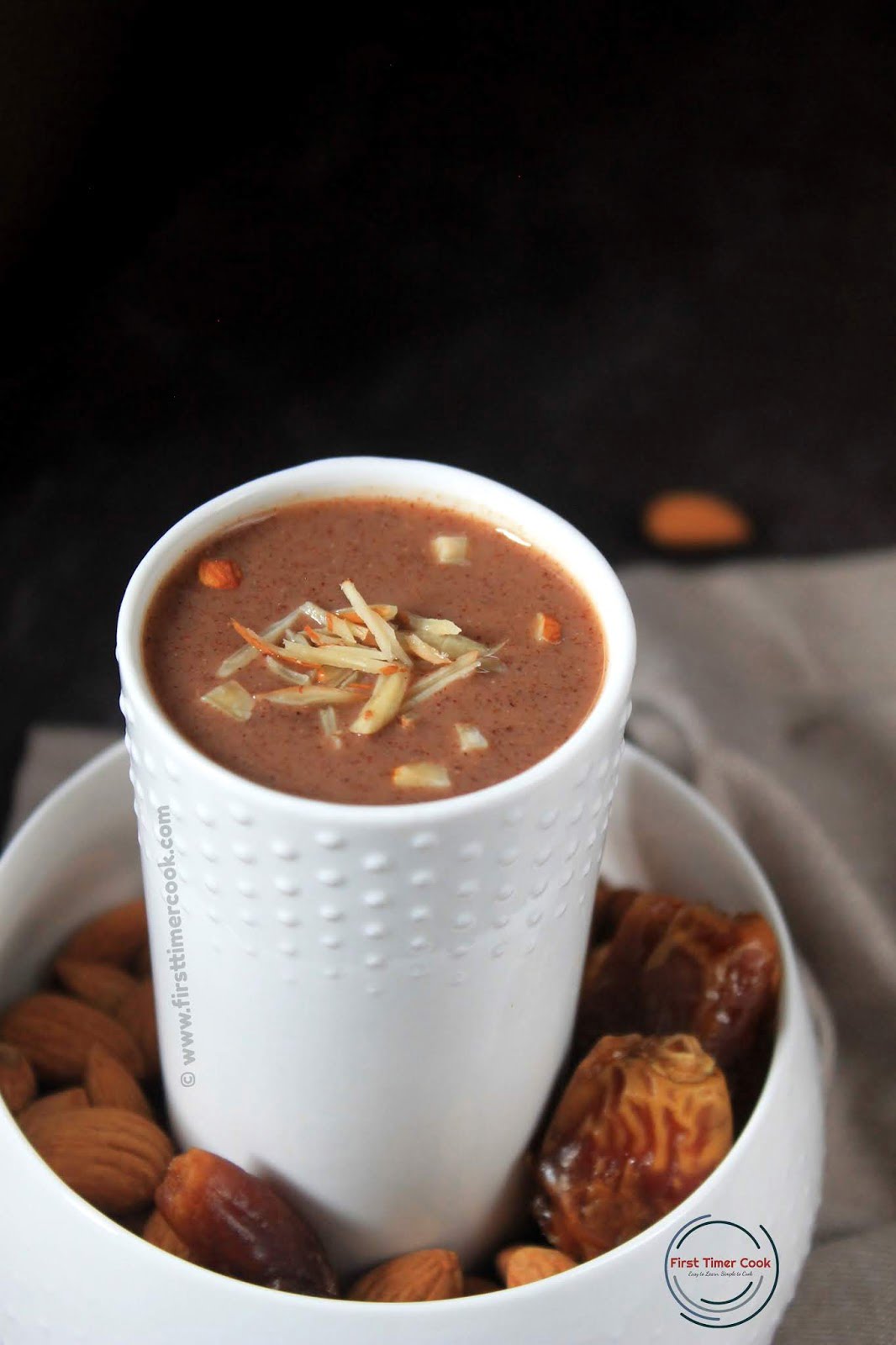 Also I have blended some almonds for some nutty flavor. Completely low in calorie still, this drink'll surely fulfill the stomach cravings. In both warm as well as cold condition, the ragi malt taste great. So do try to include this gluten free and sugar free sweet dish if you are in a mood of specifically skipping the breakfast in the name of diet control.
Recipe Card for 'Ragi Malt using Date & Almond' :
Finger Millet, Ragi, Sweet Ragi Malt, Date, Almond
Beverage
Indian
Author: SasmitaPin it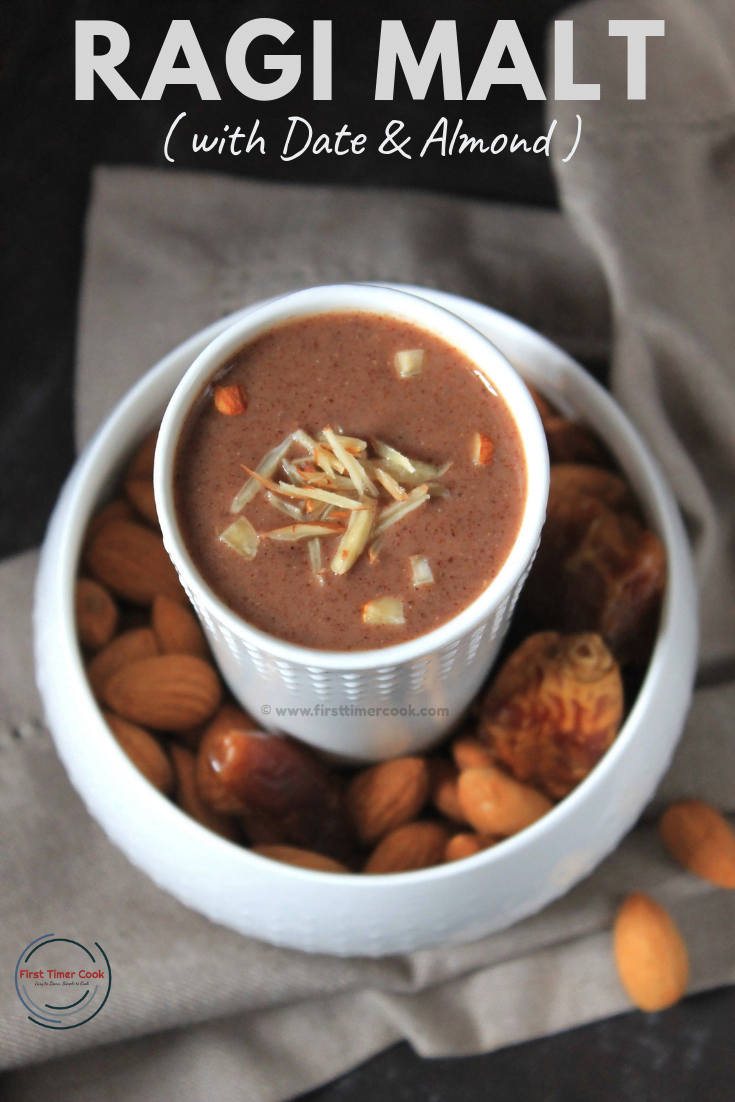 Ragi Malt using Date & Almond
a sugar free & gluten free drink loaded with goodness of Finger Millet / Ragi / Mandia.
prep time: 15 minscook time: 10 minstotal time: 25 mins
ingredients:
Ragi flour ¼ cup
Date (roughly chopped) 2-3 tbsp
Almond (roughly chopped) 1 tbsp
Jaggery (grated) 2 tbsp
Milk 2-3 cup
Vanilla essence 1/4 tsp
Water 1-2 cup
instructions
First in a blender jar, take roughly chopped dates and almonds along with only 1/2 cup milk.
Blend well to make a smooth texture.
Transfer this mixture to a bowl and add in vanilla essence, grated jaggery to this.
Mix everything well and keep aside.
In a saucepan, next mix the ragi flour and water till no lumps are there.
Cook the ragi mixture for 3-4 minutes.
When the mixture is heated, it always starts to form lumps immediately, so its always important to keep stirring the mixture continuously.
Then add the blended smooth mixture and milk.
Stir well and allow to cook till the desired consistency of the ragi drink is achieved.
Then turn off heat and allow the whole mixture to cool down a bit.
Pour into serving glass and serve warm / cold by sprinkling some chopped almonds on top if desired !
NOTES:
After turning off, the mixture tends to thicken a bit more. So if desire then add some 1-2 tbsp milk.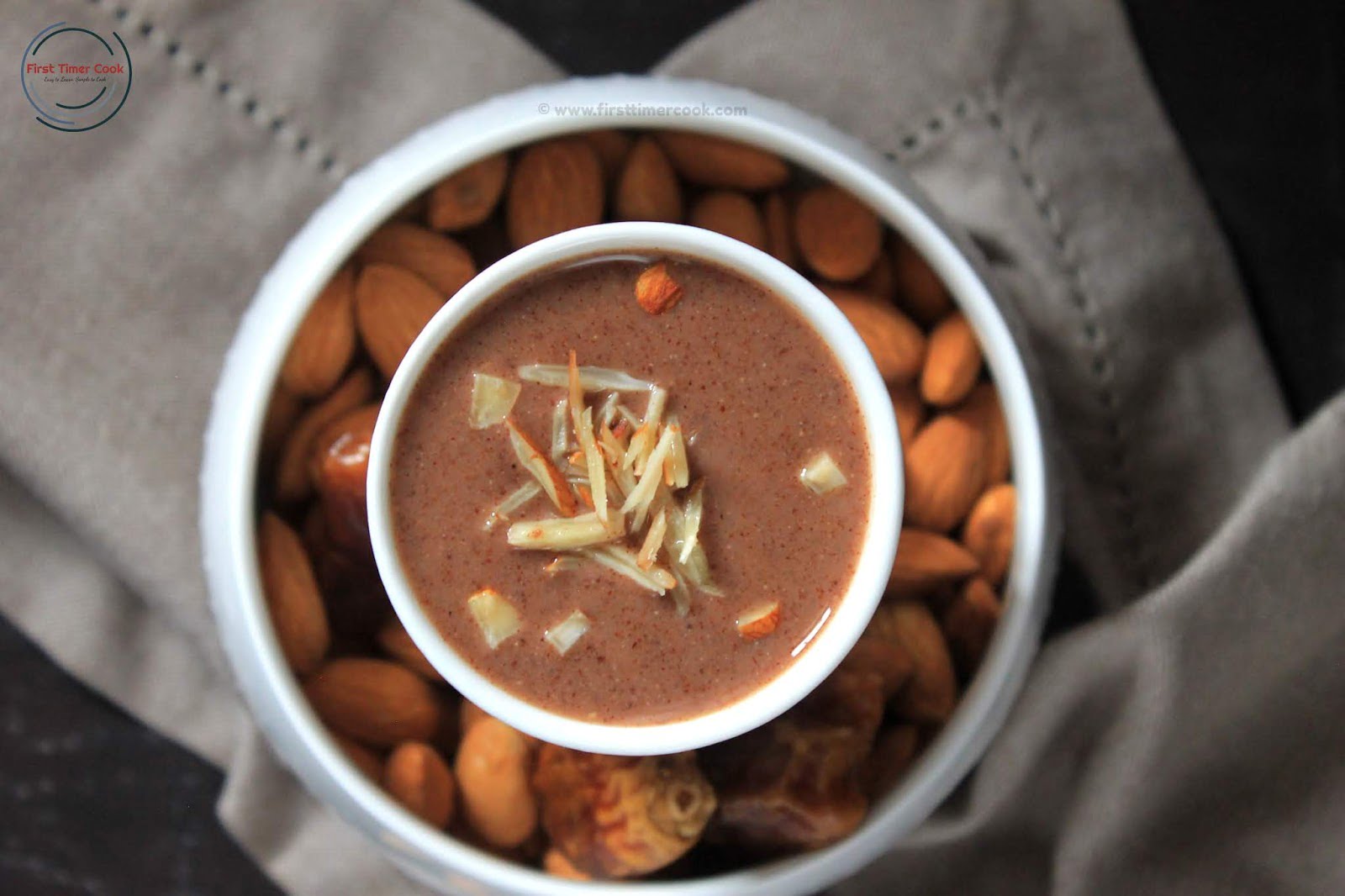 If you tried my recipe and enjoyed fully, then please share some pictures of your creation with me. Also kindly give your valuable feedback either in the comment box below or tag me as #firsttimercook on Instagram. You may also follow me on Facebook, Pinterest, Twitter, Google+, Instagram and can subscribe for free to get new recipes directly into your inbox 😊
This 'Ragi Malt using Date & Almond' are contributed to 180th theme of Foodie Monday Blog Hop team which is decided as 'Low Calorie Food'.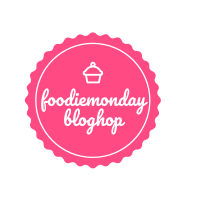 PIN for later :