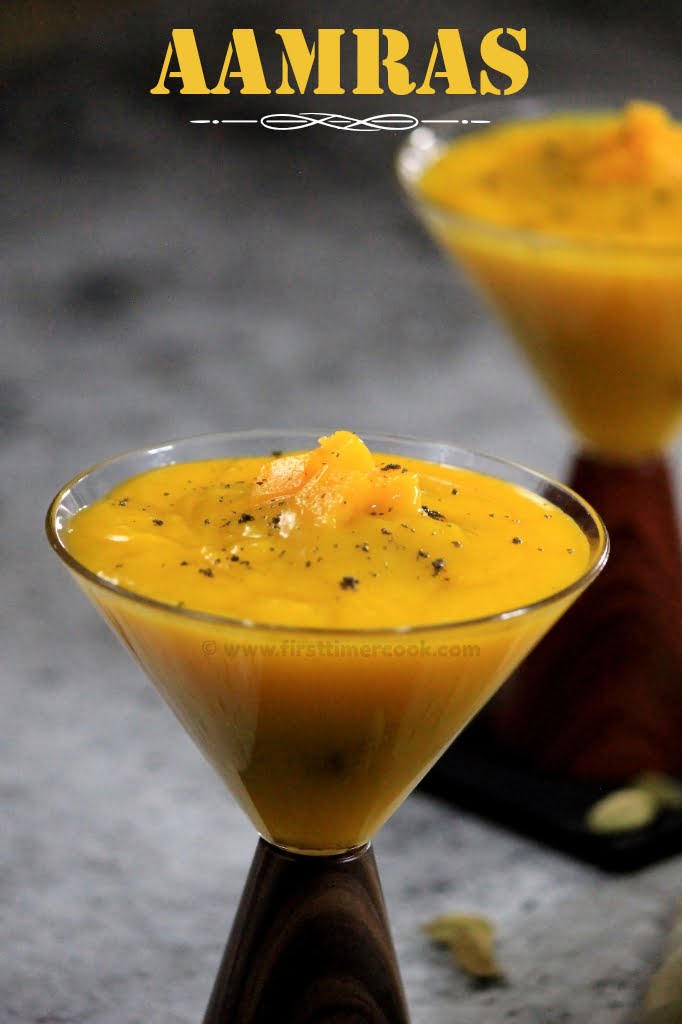 Maharashtrian cuisine which belongs to Maharashtra, one of the western state of India is well known for its most tempting and lip smacking delicacies that are full of flavors and spices. Though it is characterized as mildly spicy food, the cuisine ranges from street food to snacks to fine cuisine. The food here is diverse because of the many communities that cover a range from mild to very spicy dishes. Maharashtrian food gets wonderfully strong aroma of spices from their freshly ground spice mix popularly known as Goda Masala and the use of garlic and ginger in abundance. Actually there are a varieties of dishes from this cuisine like modak, sol kadhi, puran poli, thalipeeth, pav bhaji, masala bhat, misal pav, aamras, kothimbir vadi, bharli vangi (stuffed eggplant), sabudana khichdi, sabudana vada and lots more.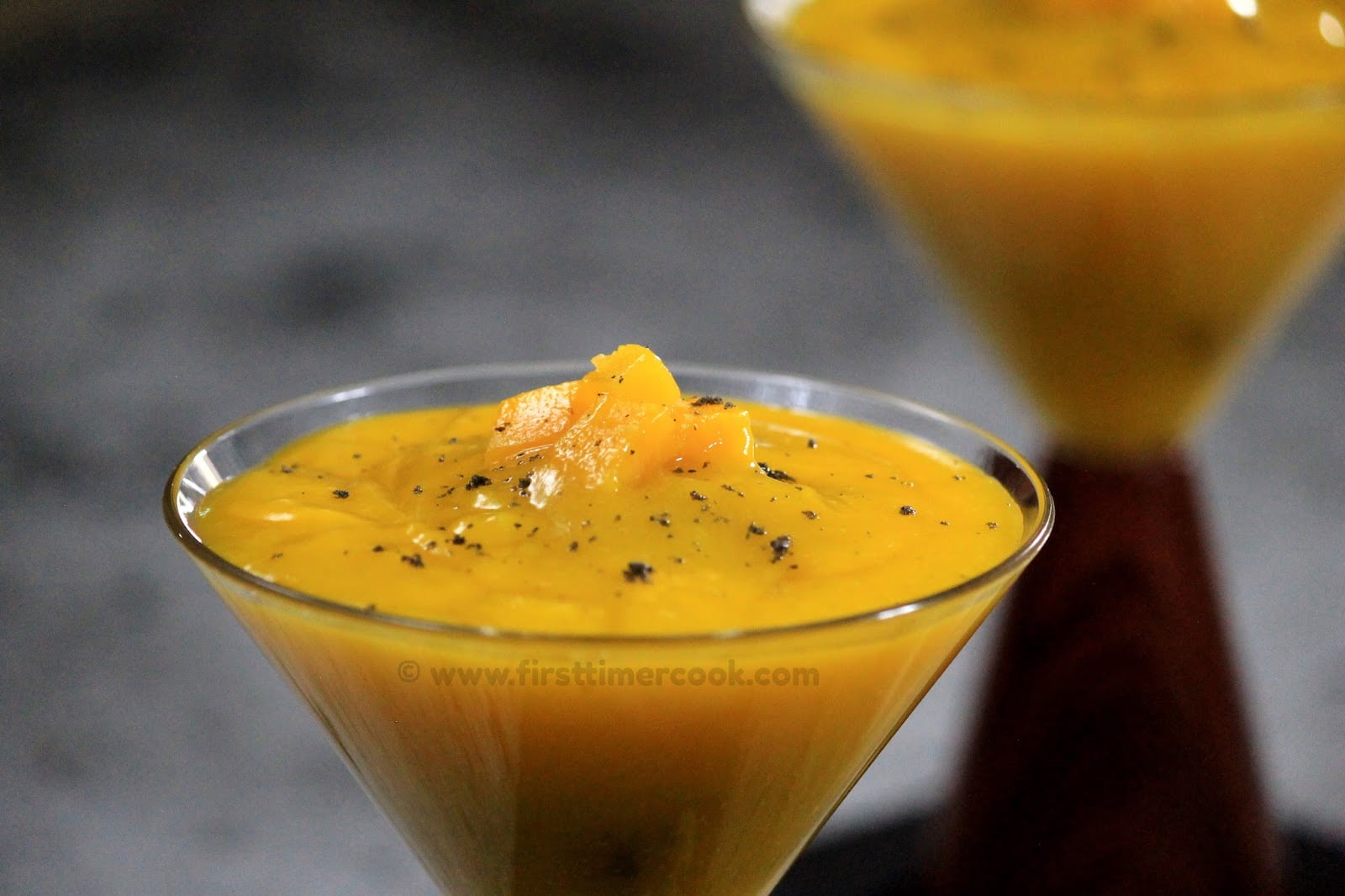 This Monday, the Foodie Monday Blog Hop team has come up with the 144th theme as 'Maharashtrian Cuisine'. Well, when I came to know that this is the theme, then there were a lot of dishes came to my mind all of which are on my to-do list. But since the season of the king of fruit is going on, so I ended up with the delicious Aamras for the theme contribution. Aamras is one of the most popular dessert in Maharashtrian cuisine as well as in Gujarati cuisine, but a slight difference in taste. Maharashtrian aamras is flavored with cardamom where as Gujarati aamras or keri no ras is flavored with dry ginger powder and ghee.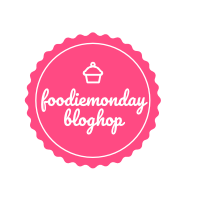 Aam means Mango and ras means the juice, so literally aamras indicates the juice of the fruit Mango. Traditionally, first the pulp is extracted from the ripe mangoes by using hands. Instead of this, anyone can simply chop the mangoes and blend in a blender to get the pulp. Then some sweetners like sugar or honey or jaggery powder is added along with cardamom powder. Actually if the mangoes are too sweet, then there is no need of any sweetner. This is recommended to choose the most sweet variety of mango like Alphonso, Pairi to prepare aamras for much flavor and sweetness. Mostly this summer delight is relished simply as it is or along with hot pooris or chapati.


So do try this delicious Aamras. If you tried my recipe and enjoyed fully, then please share some pictures of your creation with me. Also give your valuable feedback either in the comment box below or tag me as #firsttimercook on Instagram. You may also follow me on Facebook, Pinterest, Twitter, Google+, Instagram and can subscribe for free to get new recipes directly into your inbox 😊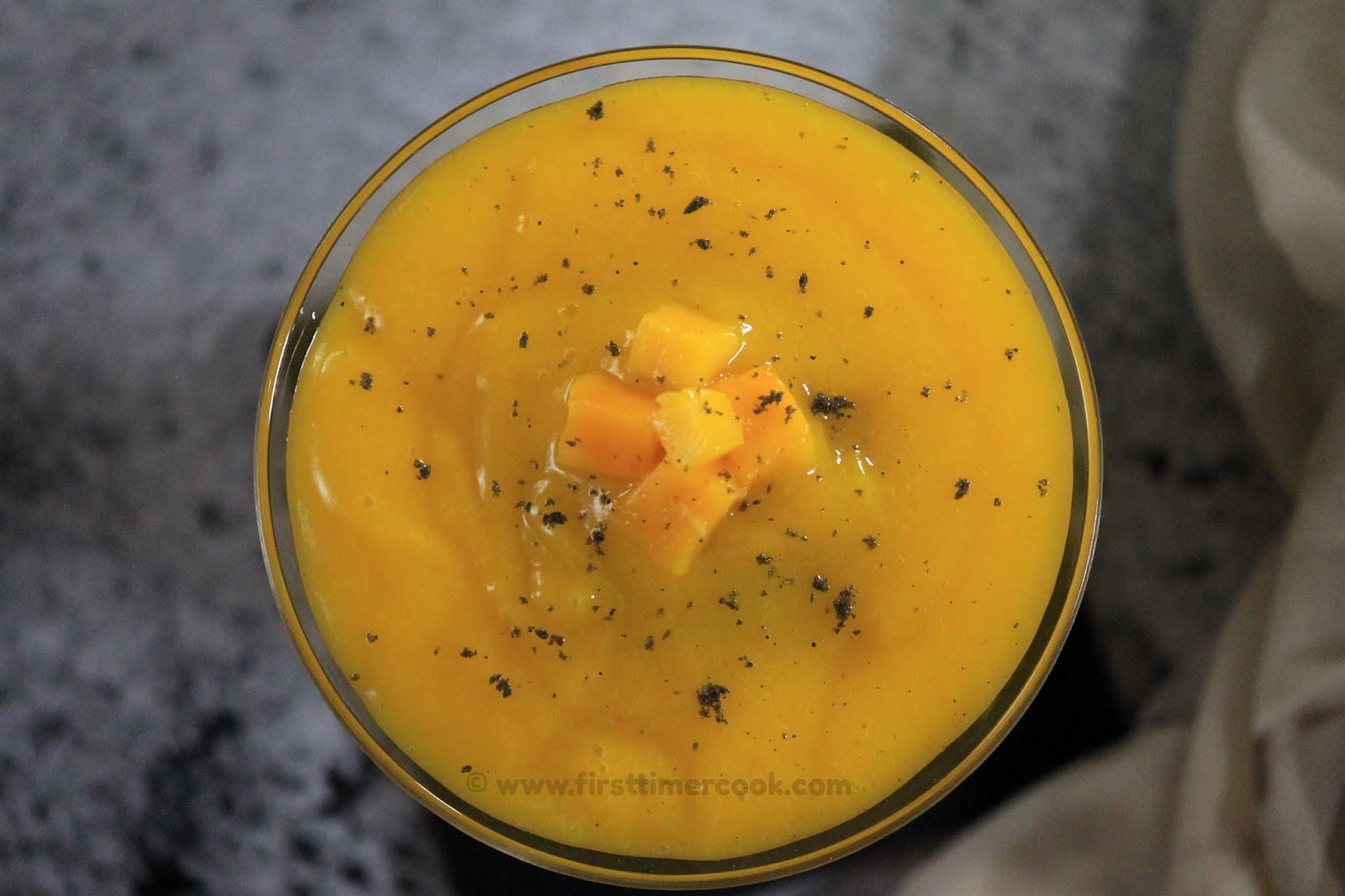 Preparation Time : 5 mins | Cooking Time : 0 mins
Ingredients :
| | |
| --- | --- |
| Ingredients | Measurements |
| Mango (ripe & sweet) | 2 no |
| Sugar (optional) | 1-2 tbsp |
| Cardamom powder | ¼ tsp |
​
Method :
First wash and peel the mango.
Chop roughly the mango and discard the stone.
Put in a blender jar along with sugar.
Blend to a smooth consistency.
Strain through a strainer into a bowl to ensure that there is no lumps of mango still present.
Add cardamom powder and mix very well.
Put in refrigerate until serving.
Serve the delicious chilled aamras as it is or with hot pooris !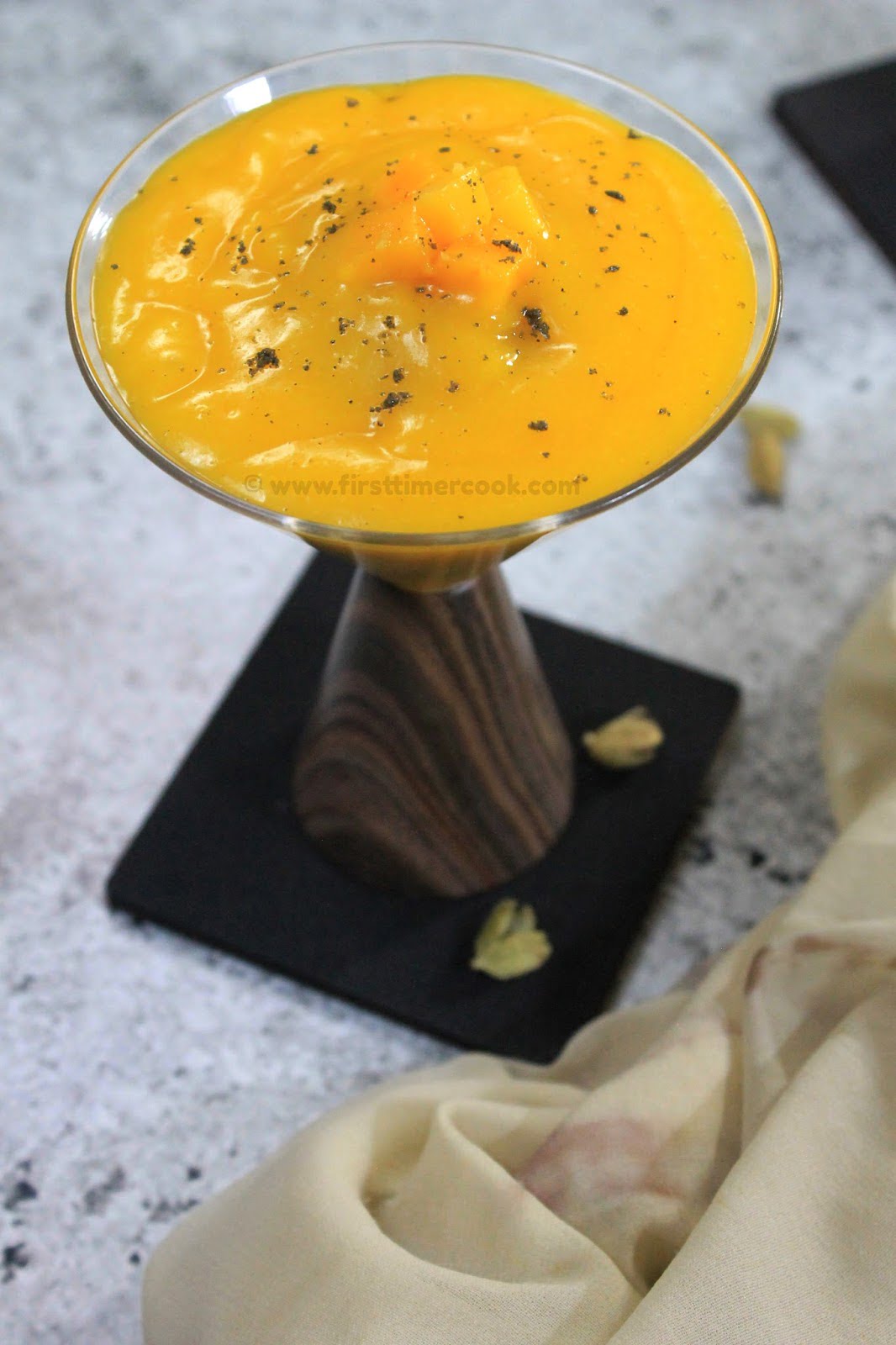 Notes :
If the mango is too sweet, then there is no need of adding sugar.
A little amount of water can be added to get the desired consistency of the aamras.
PIN for later :