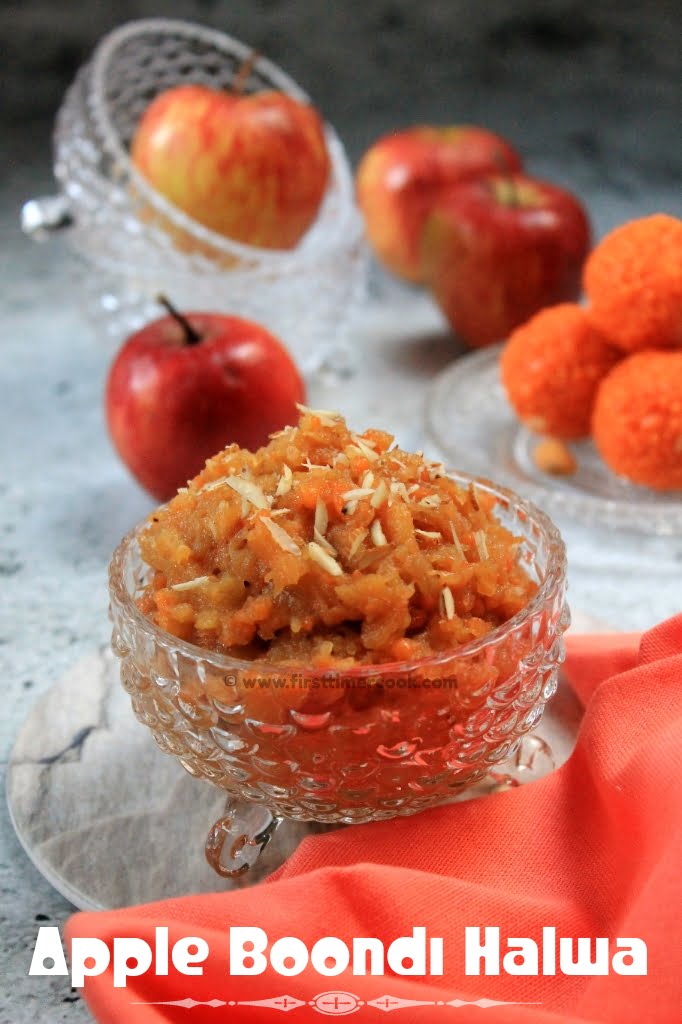 Well few days ago one of my fellow blogger, Jolly suggested to start a event based upon alphabet. The idea is basically to prepare a dish whose main ingredient starts with the chosen alphabet. So finally the event 'A to Z Recipe Challenge' is started and this is the first month with the first alphabet A. From childhood, we all have grown with the saying that A for Apple, B for Ball 😉 Jokes apart, for me also always A means A for Apple. So I chose the main ingredient as APPLE.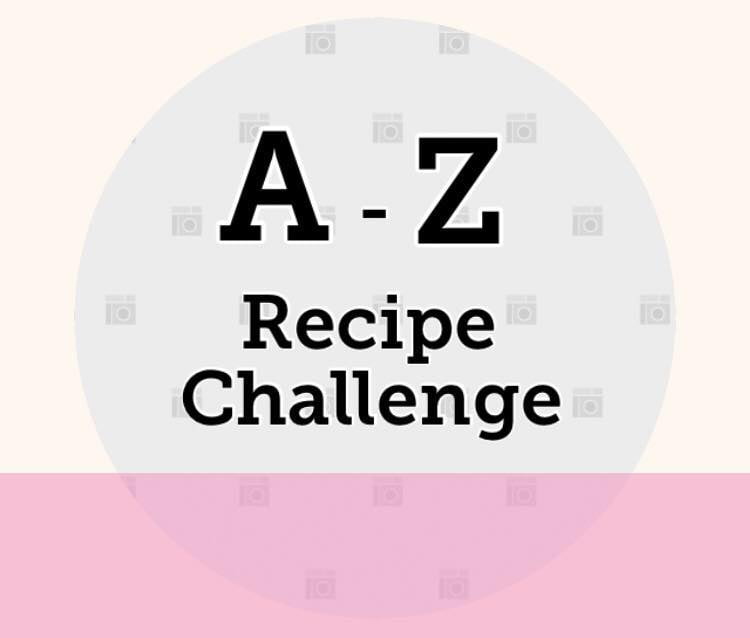 There is an old saying you all might know as 'an apple a day keeps the doctor away. Actually this is absolutely true 😊 This fruit has a striking color and a rosy aroma as it belongs to the rose family of plants, Rosaceae. Since apples are stuffed with numerous vitamins and minerals, it contributes to a healthy and well-protected system. Apples contain plenty of antioxidants like flavonoids, polyphenols, and vitamin C that help protect the body against harmful bacteria and viruses. While berries usually get most of the credit when it comes to supplying antioxidants, apples are a close runner-up 😊 There are a huge health benefits one can get from this fruit like
great source of cancer fighting antioxidants
good for diabetics and blood sugar regulation
high in fiber
a good source of vitamin C
can help in weight loss
a great immunity booster
neutralize irritable bowel syndrome
helps in preventing Cataract
aid blood circulation
act as a great anti-aging mask etc.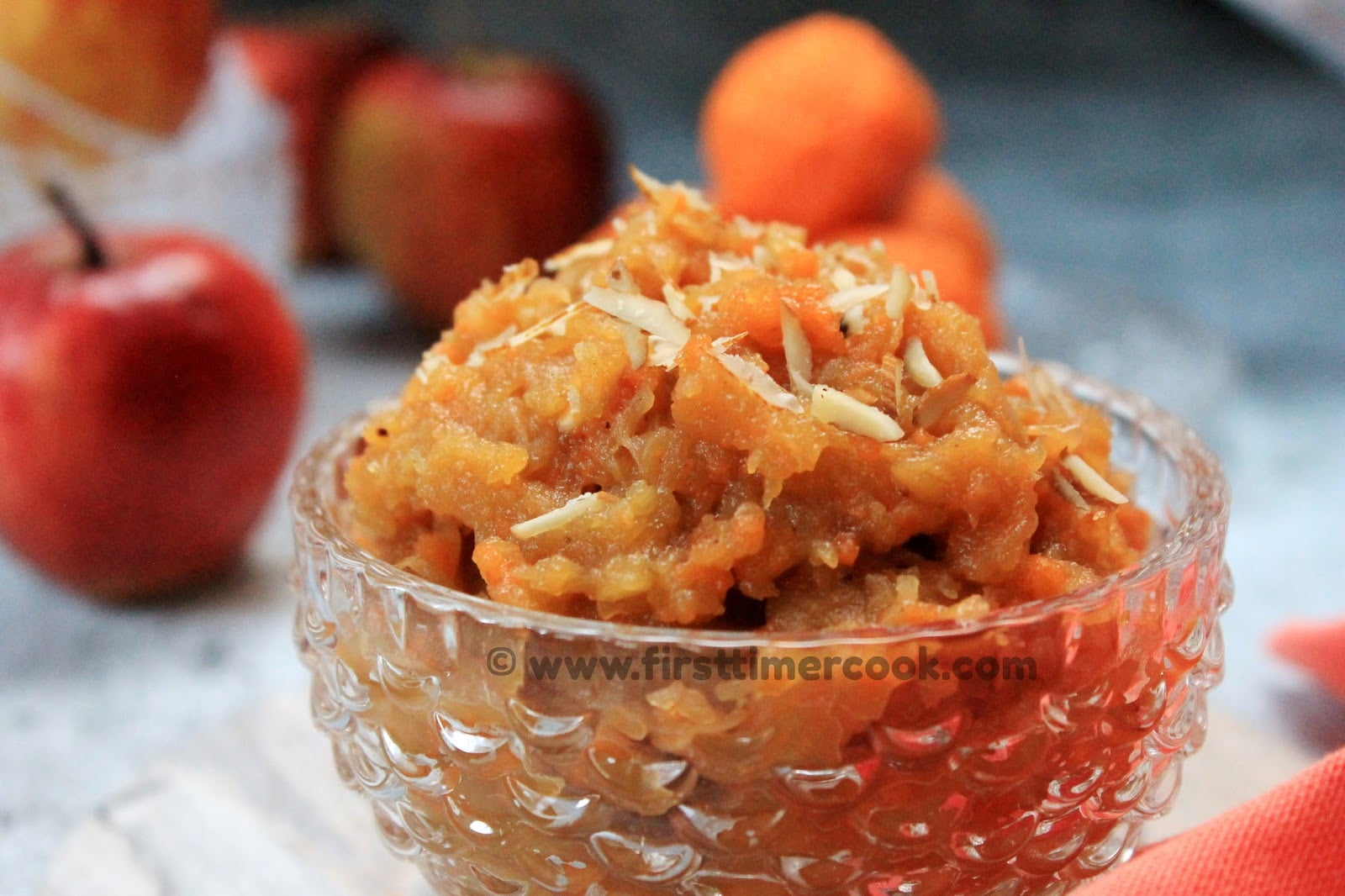 So I have come with a very simple dessert using this so nutritious fruit apple as Apple Boondi Halwa. Halwa means a sweet thick Indian dessert basically prepared using milk, ghee and sugar as the main ingredient mostly during festivals. But here I have not used any milk. Simply cook the grated apple in ghee, sugar and some flavor like cinnamon and cardamom and finally I have added some ready-made crumbled boondi ladoo ( round fried gram flour balls like pearls first soaked into sugar syrup, then flavored with edible camphor, cloves and cardamon, finally shaped into balls ). Finally I just sprinkle some chopped almonds while serving, but any dry-fruits of choice can be added while cooking the halwa too. The whole process is so simple yet tastes so delicious and healthy too. And kids will definitely love this lip smacking dessert. This apple boondi halwa is so perfect dish to prepare during festivals as well as a healthy after-school tiffin ideas for kids.
So do try this delicious Apple Boondi Halwa. If you tried my recipe and enjoyed fully, then please share some pictures of your creation with me. Also give your valuable feedback either in the comment box below or tag me as #firsttimercook on Instagram. You may also follow me on Facebook, Pinterest, Twitter, Google+, Instagram and can subscribe for free to get new recipes directly into your inbox 😊
Preparation Time : 15 mins | Cooking Time : 25 mins
Ingredients :
| | |
| --- | --- |
| Ingredients | Measurements |
| Apple | 5 no |
| Boondi ladoo | 1-2 no |
| Granulated sugar | ¼ cup |
| Cinnamon powder | 1 tsp |
| Cardamom powder | ½ tsp |
| Ghee | 2 tbsp |
Method :
Wash and peel all the apples first.
Core, dice each peeled apple and finally grate them.
Heat ghee in a pan.
Add in grated apple and fry for 5 minutes stirring in between over medium heat.
Now add granulated sugar and mix everything well.
Cook again till whole mixture starts to thicken.
Add cardamom powder, cinnamon powder and mix again well.
Cook for 1 minute more and then turn off heat.
Add the crumbled ladoo and mix well again.
Transfer to serving bowl, sprinkle some finely chopped almonds and serve warm or cold !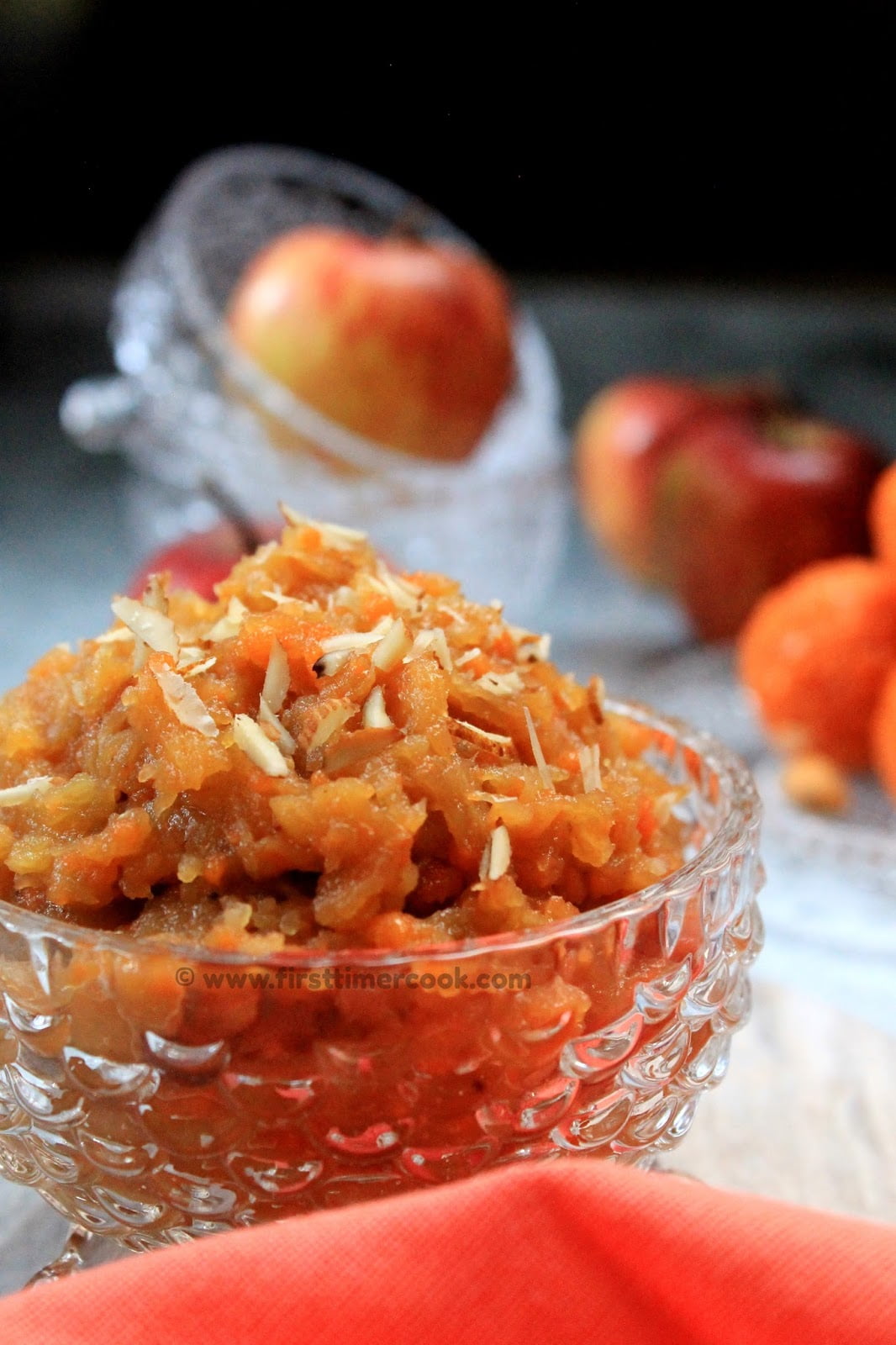 Notes :
Since the ladoos are ready made hence these are already sweet. So add sugar accordingly.

Instead of grated apple, finely chopped apple also can be used.

PIN for later :