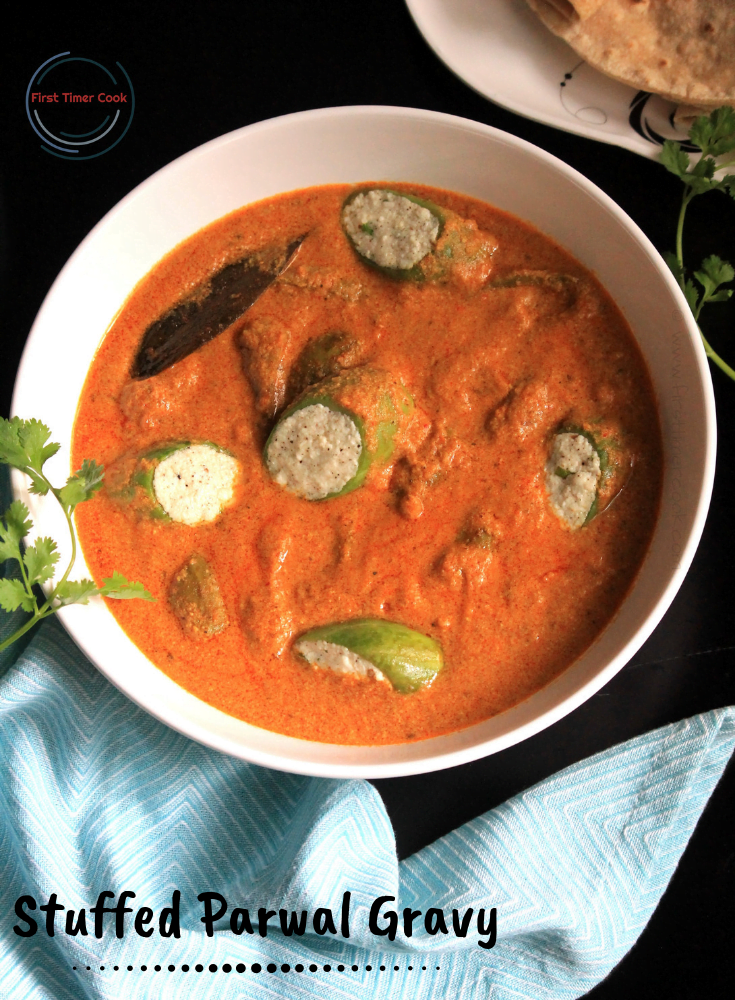 Festive time is going to started. And in Indian subcontinent, festival time means particularly there is no use of onion, garlic in the dishes. No non-vegetarian dishes are allowed to enter the houses. There are numerous festivals in India and accordingly many mouth-watering and jaw-dropping sweets and meals are also there. Special dishes are prepared and also offered to the respective God(s) and particularly seasons play a very important role in the celebrations of different festivals. Starting from snacks, dessert, main course everything is prepared keeping all these things in mind.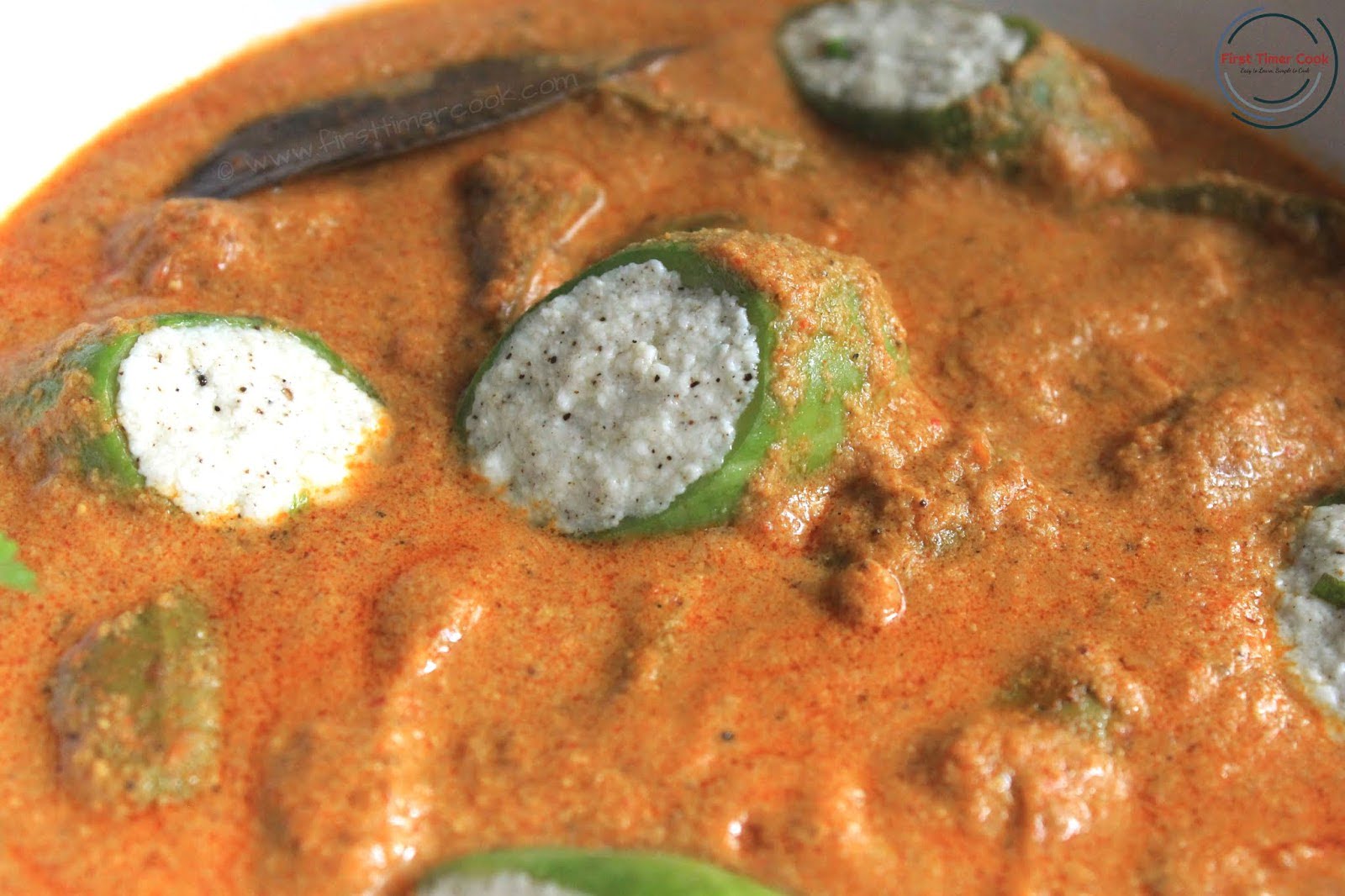 Well, the Healthy Wellthy Cuisines group has come up with the 72th theme as "Festive Curries at HW" and is suggested bySwaty Mallick. She is a mom to two beautiful kids and also did her diploma in Baking as well as Patisserie. Her blog is a mix kind of recipe collections, so do visit her space. Coming back to the current theme, she suggested to make some festive curries which will perfectly fit during festive days as those days are coming soon in India. So keeping that on mind, here I am going to share a curry using the vegetable pointed gourd / parwal / potala as Stuffed Parwal Gravy.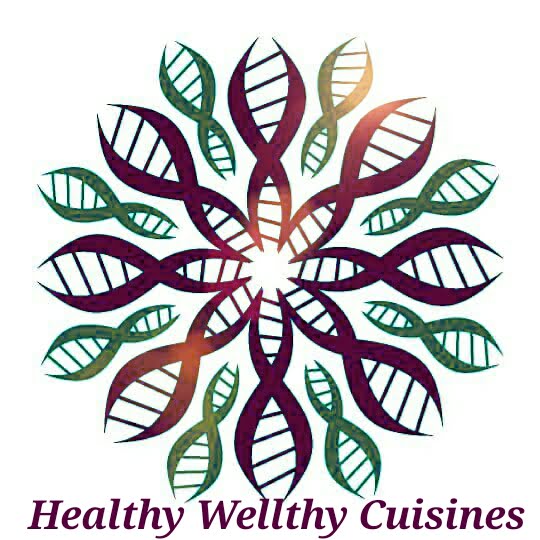 All are most familiar with the Parwal ki Mithai from Bihari cuisine. But today's post is with a fusion to this parwal dish. Instead of a sweet dish, I have prepared a gravy using some parwal stuffed with a chenna mixture. This is a no-onion-no-garlic side dish and even completely gluten free.
This curry is perfectly served along with some steamed rice or roti or paratha, poori as well. If desired, some grated potatoes can be also added to the stuffing along with chhena. The chhena I always prefer to use the homemade ones. Do try this curry as the season of parwal is on.
Recipe Card for 'Stuffed Parwal Gravy' :

Curry, Festive curry, Parwal, Gravy, Side dish, Gluten free, Pointed gourd, Stuffed Parwal, no onion no garlic
Curry, Festive curry, Gluten free, Pointed gourd, no onion no garlic,
Indian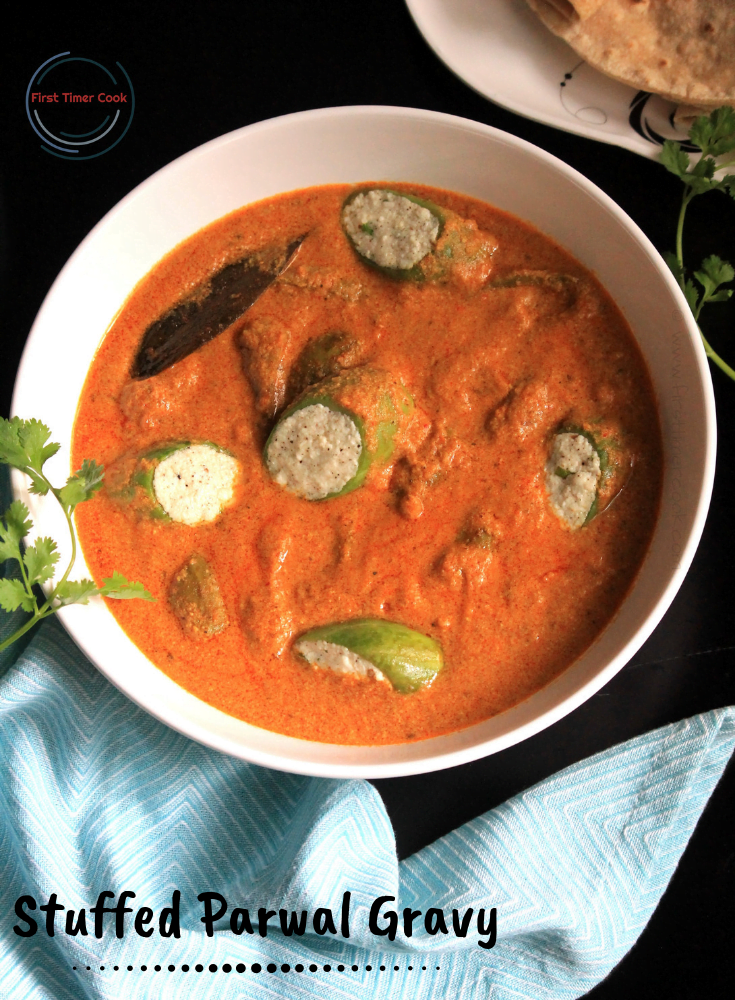 Stuffed Parwal Gravy
a no-onion-no-garlic curry using stuffed pointed gourd / parwal / potala with some chhena mixture
prep time: 30 Mcook time: 50 Mtotal time: 80 M
ingredients:
Pointed gourd (Parwal) 10 no.

Bay leaf 1 no.

Cinnamon Stick 1 inch

Cardamom pod 2 no.

Cloves 2 no.

Cumin seed 1/4 tsp

Tomato 2 no.

Turmeric powder 1/2 tsp

Red chili powder 1/4 tsp

Cashew nuts 15-16 no.

Salt as needed

Oil 4 tbsp
Stuffing
Chenna 1 cup

Pepper powder 1 tsp

Green Chili 2 no.

Salt as needed
Masala Paste
Ginger 1/2 inch

Green Chilies 2 no

Fresh coconut (grated) 1/4 cup

Poppy seeds 2 tsp
instructions:
How to cook Stuffed Parwal Gravy
First soak cashews in enough water for 15 minutes.

Wash and clean the parwal first. Using a knife, scrape out the rough skin of the parwal.

Cut off both the ends of the pointed gourd and then cut into halves horizontally.

Using a small spoon take out all the seeds from the parwals and put in a mixing bowl.

Add a pinch of salt, mix everything and keep aside.

In a blender jar take chopped ginger, chopped green chilies, grated coconut and poppy seeds.

Using a little amount of water, make a smooth paste and keep aside.

Again make a fine paste of chopped tomato and soaked cashews and keep aside.

Now in a pan, heat 1-2 tbsp of oil and shallow fry the parwals over medium heat till golden brown.

Take out from the pan and allow to cool down completely.

In another mixing bowl, take chenna and mashed it thoroughly.

Add in pepper powder, finely chopped green chilies, salt and mix everything well.

Stuff this chenna mixture into each fried parwal gently, keeping in mind not to break the parwal. Keep aside.

Again turn on heat and add 2 tbsp oil into the pan.

Add cumin seed, bay leaf, cinnamon stick, cardamom pods, cloves and saute over medium heat.

Once the nice aroma of garam masalas comes, put the coconut paste.

Saute for 4-5 minutes or until the raw smell of the paste disappears.

Next add tomato-cashew paste, chili powder, turmeric powder, salt and keep sauteing till oil gets separated from masala.

Add water and boil the gravy for 3-4 minutes.

Put all the stuffed parwal into the gravy and gently stir a bit.

Now cover the pan and simmer for 8-10 minutes or until desired consistency reaches.

Turn off heat and serve hot with steamed rice or roti !
NOTES:
If desired, some grated potatoes can be also added to the stuffing along with chhena.
The chhena I always prefer to use the homemade ones. Store bought ones can be used as well.
The stuffing should be thick otherwise that can be leaked in the gravy.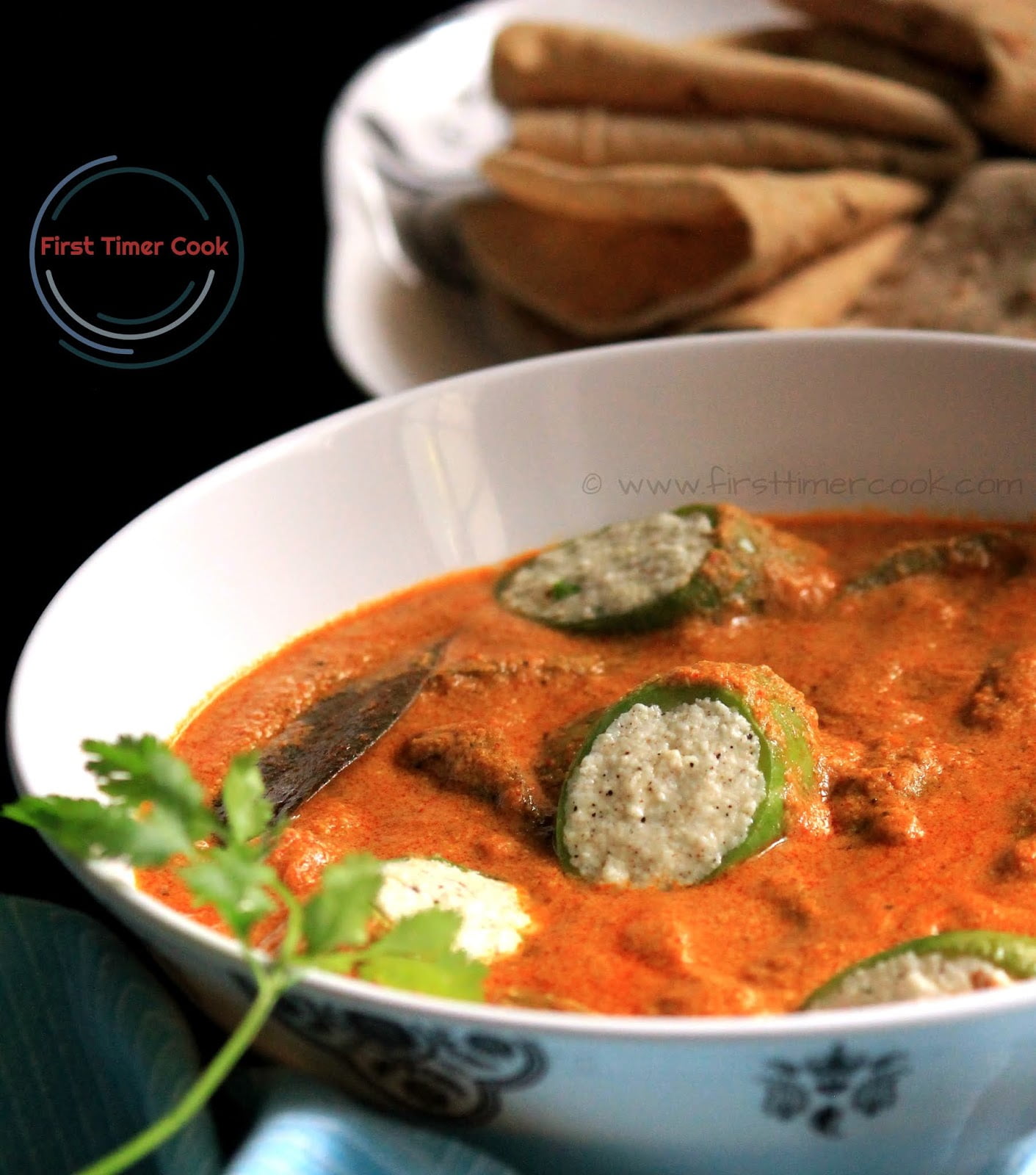 If you tried my recipe and enjoyed fully, then please share some pictures of your creation with me. Also kindly rate the recipe below, give your valuable feedback either in the comment box below or tag me as @firsttimercook on Instagram.
You may also follow me on Facebook, Pinterest, Twitter, Google+, Instagram and can subscribe for free to get new recipes directly into your inbox 😊
PIN for later :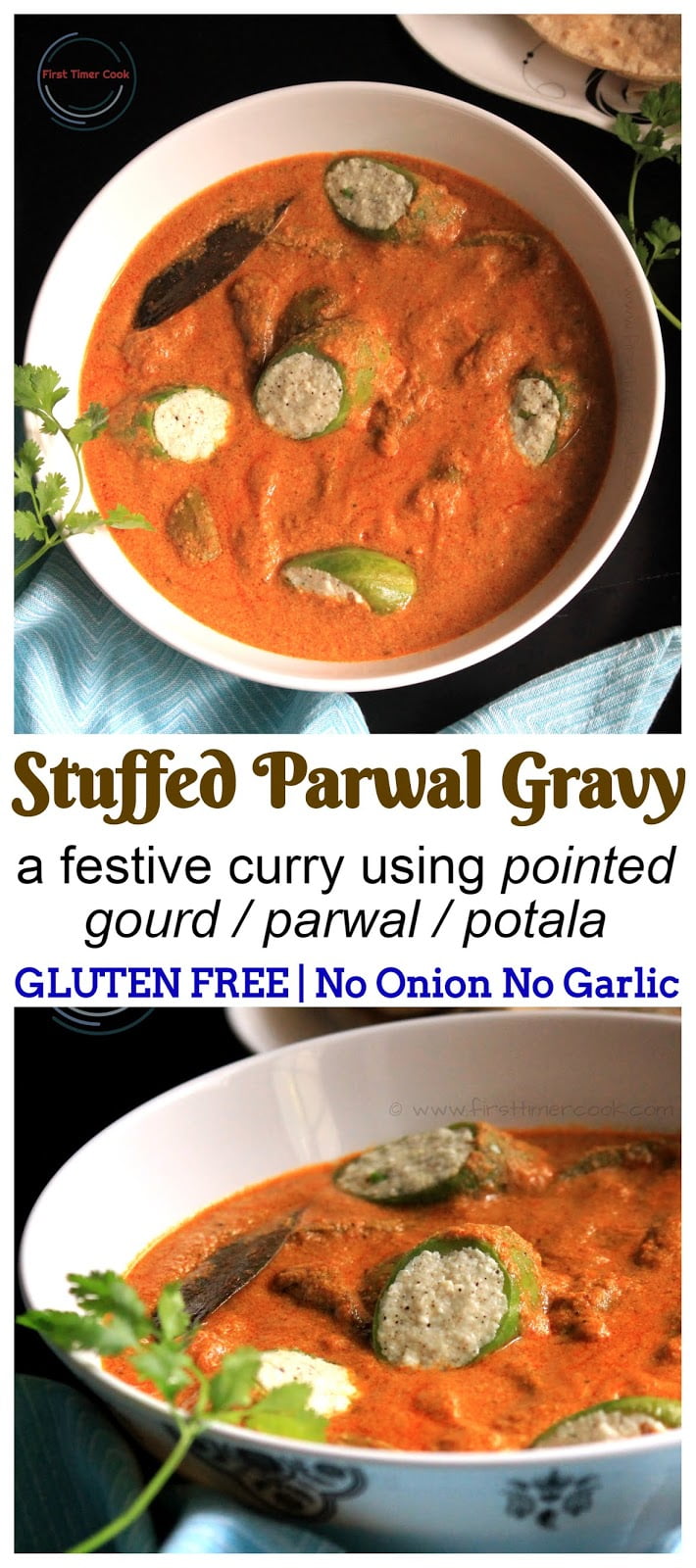 Here are more similar recipes shared by our Healthy Wealthy Group members as