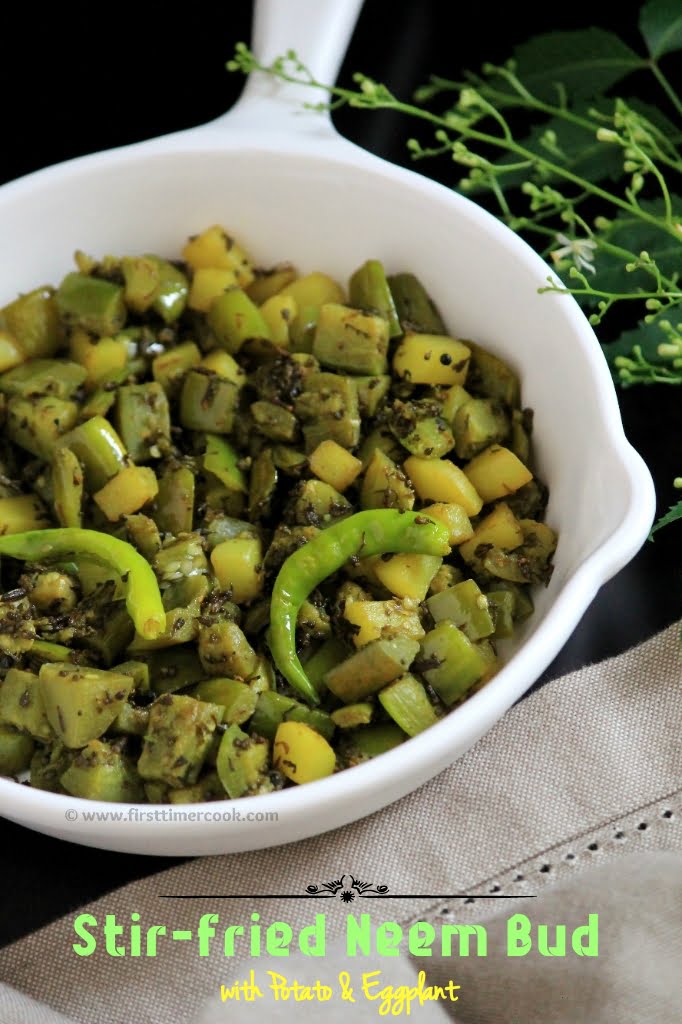 The Neem (Azadirachta Indica) is a tropical fast growing tree. In India, this is called as 'pharmacy of the village'. An evergreen magical tree this is. Each part of the tree such as leaves, bark, fruits, flowers have been used for centuries in India for purposes like pharmaceuticals, cosmetics, agriculture, medicinal cures, insect repellents etc. From India the tree and the knowledge about its many uses and benefits has spread. Now-a-days neem tree grows in many countries across the world and wide range of neem products is available commercially.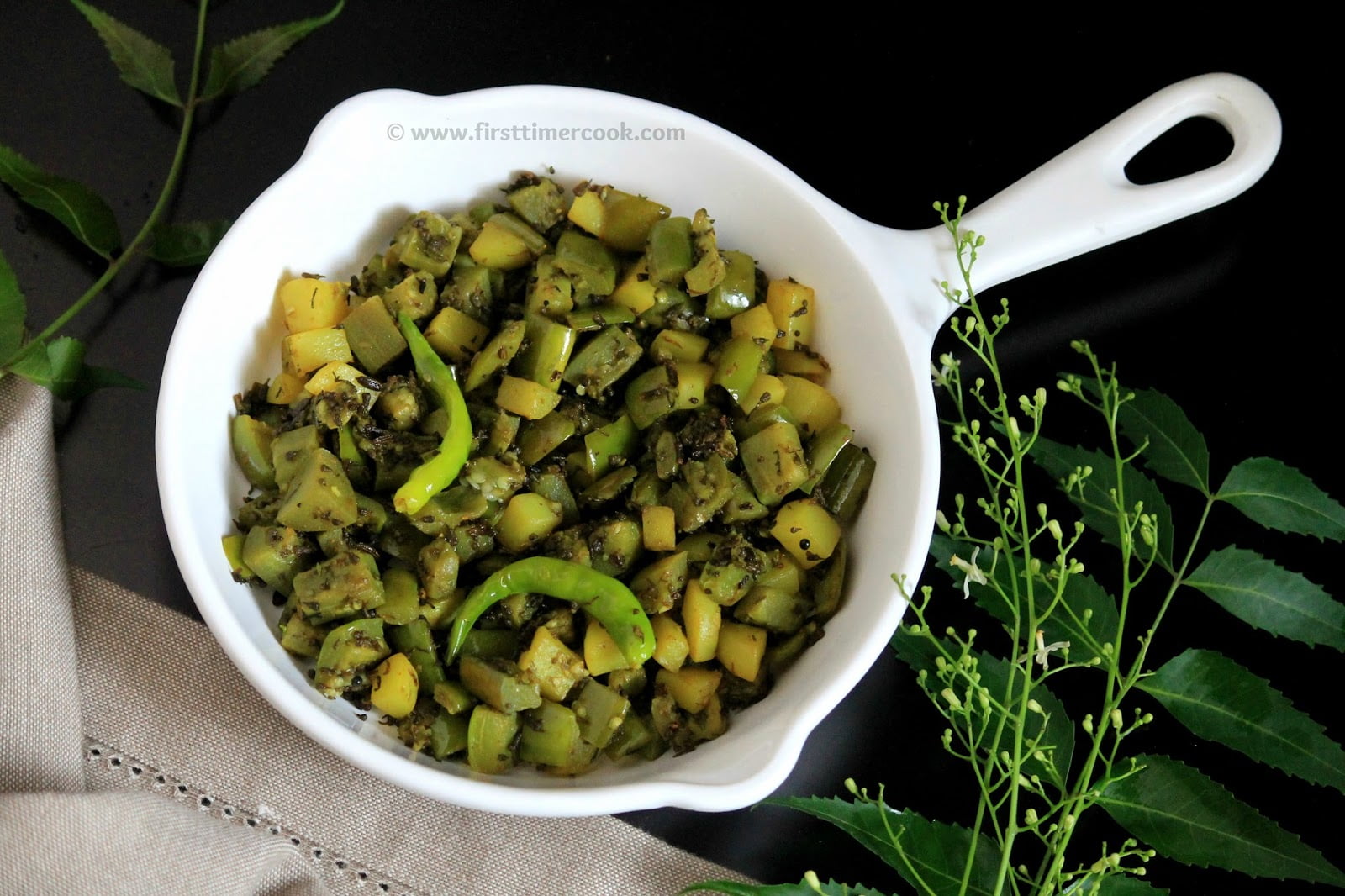 But only during the spring season, the tree is loaded with flowers. Those flowers are large clusters of up to 250 individual white blooms. The whole cluster can be quite large, but the individual flowers are only a few mm across. Those white intricate large clusters of blossoms have a heavenly fragrance which can be smelled from miles away. The neem flowers are known for improving digestive health and both buds as well as the flowers are used in Indian cooking. These are available in fresh, dry and powder form.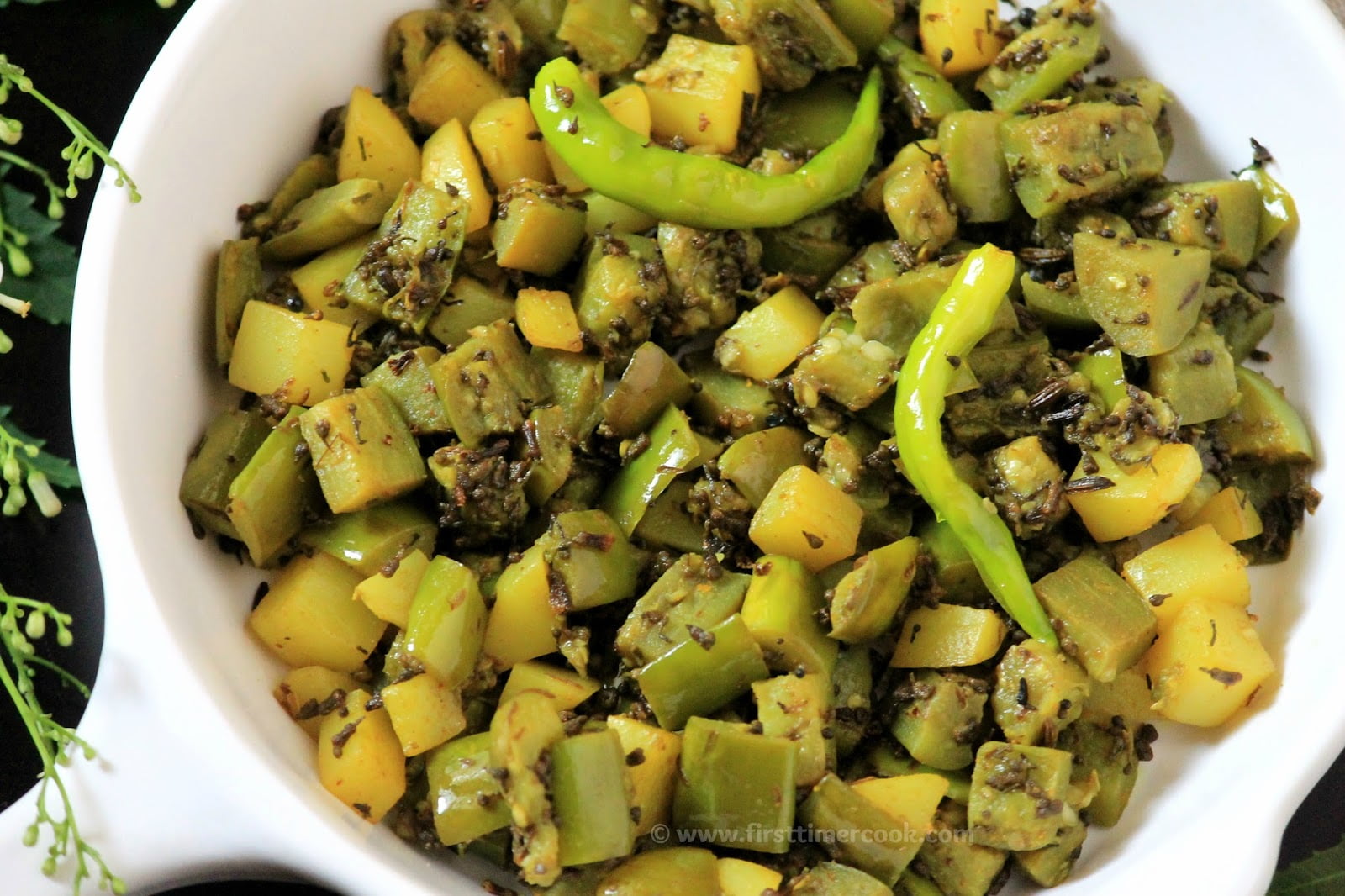 Since spring is going on, so the neem tree in my backyard is also flowering these days. So yesterday I just plucked some fresh neem buds to make a famous East Indian dish, particularly from the state of Odisha. Well, the dish is stir fried neem bud with eggplant and potato aka Nimba Kadha Bhaja. This is a very simple dish and so quickly can be prepared. Just stir-fry everything using mustard oil and the dish will be ready in few minutes. I always prefer to pluck the fresh neem buds in a large quantity. Then I clean and wash all the neem buds, drain all the water and allow to dry completely under direct sunlight. Then store these dried neem buds in an air tight container for later use when there is no flowering season of neem tree 😊. But here in this recipe, I have used the fresh ones since the flowering season is going on. Also this can be prepared using dried neem buds. If using dried ones, then skip step no 3 to 10. Rest process is same for both varieties. These stir fried ones taste a little bitter, so always prefer to have hot. Otherwise, the taste will be more bitter. So do try this Odia cuisine nimba kadha bhaja or stir fried neem bud with eggplant and potato and give your valuable feedback either in the comment box below or tag me as #firsttimercook on Instagram. Lets go in details.
Preparation Time : 15 mins | Cooking Time : 10 mins
Ingredients :
Ingredients

Measurements

Neem bud (fresh / dried)

4 tbsp

Potato (medium) (cut into small cube)

2 no

Eggplant (medium) (cut into small cube)

1 no

Onion (small)

1 no

Green chili

2-3 no

Panch phoron (mixture of mustard seed, cumin seed, fenugreek seed, Nigella
seed and Fennel seed)

1 tsp

Turmeric powder

¼ tsp

Oil

4 tbsp

​
Method :
In a mixing bowl, take potato cubes, eggplant / brinjal cubes, turmeric powder and salt.
Mix well everything and keep aside.
Now take all the neem buds / nimba kadhi in another bowl and pour some water.
Thoroughly wash and clean the buds.
Finally strain the buds using a strainer and keep aside.
Now heat 1 tbsp oil in a pan.
Add in washed and clean neem buds.
Fry over medium heat till crispy texture.
Take out of the pan and keep aside in a plate.
In the same pan, add rest amount of oil.
Add panch phoron (a mixture of five spices as mustard seed, cumin seed, fenugreek seed, Nigella seed and Fennel seed) and allow to splutter.
Next add chopped onion, green chili slits and saute a bit.
Then add potato cubes, eggplant cubes and give a quick mix.
Cover and cook till soft.
Now add the fried neem buds and mix everything well.
Saute for 1-2 minutes more.
Turn off heat.
Serve hot immediately as a side dish of steamed rice and some other accompaniments !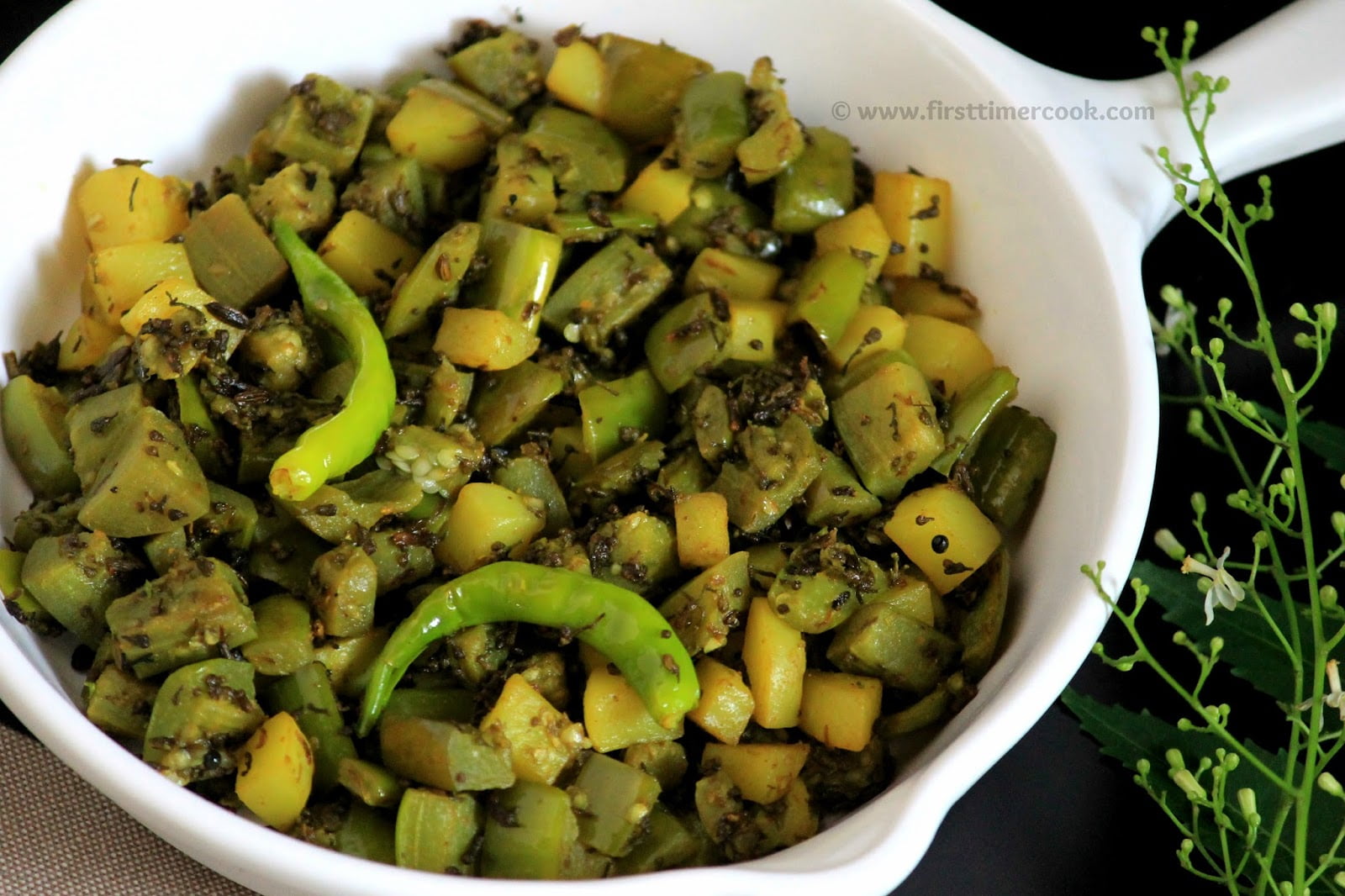 Notes :
Neem buds can be dried or fresh variety.
It is recommend to have this when it is hot. Otherwise it will become more bitter in taste.
PIN for later :