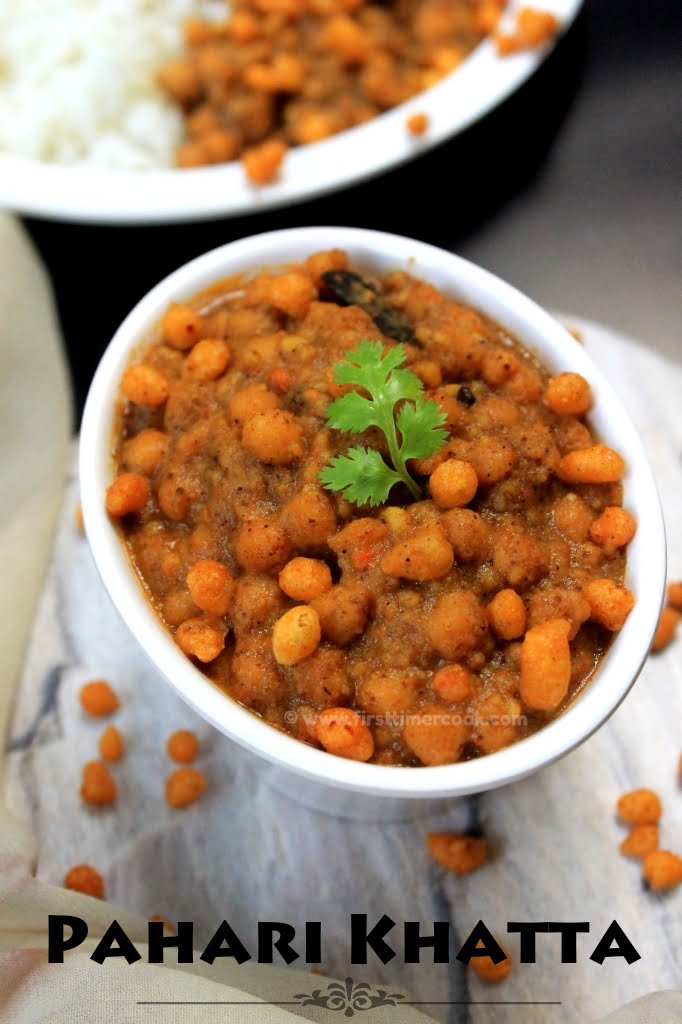 Well, the May month challenge in Shhhhh Cooking Secretly Challenge group was 'Himachali Cuisine'. For this theme, my partner was @Priya who gave me 2 secret ingredients as Besan (gram flour) and Amchur powder and I gave her as Wheat flour and Ghee. Do check her recipe here using the secret ingredients given by me. As usual, using mine two ingredients I had to prepare a dish from Himachali cuisine. So I have come up with a sour and tangy dish using these two ingredients which is Pahari Khatta.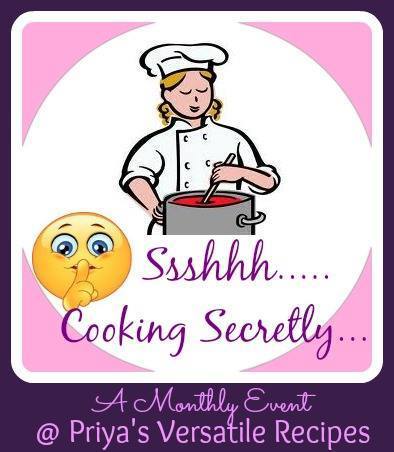 The word 'Khatta' literally means sour. And the sourness in the dish comes from either yogurt or amchur powder. Normally the dish is prepared using yogurt or curd which is the predominately used ingredient in most of the Himachali cuisine. The pahari khatta is so simple to prepare and easy to cook. Within few times, the dish becomes ready.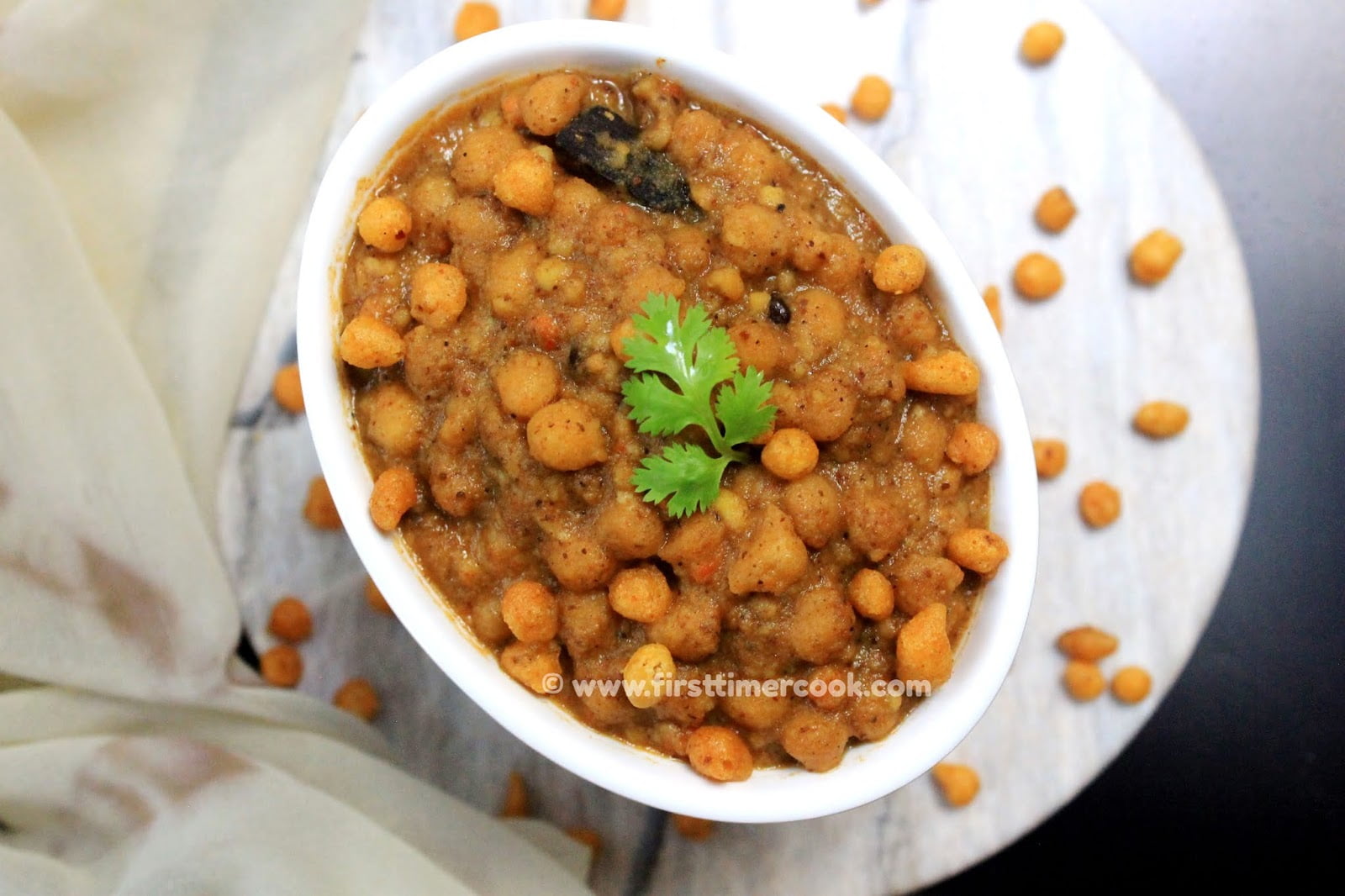 Some boondi (fried small gram flour balls) are added to the sour gravy which in turn gives a nice crunch to the dish. But the dish has to serve immediately after adding the boondi to taste the crunchiness otherwise these fried boondi will become soft by absorbing the gravy. This pahari khatta will be best accompanied with some steamed rice or hot chapati.
So do try this sour dish Pahari Khatta. If you tried my recipe and enjoyed fully, then please share some pictures of your creation with me. Also give your valuable feedback either in the comment box below or tag me as #firsttimercook on Instagram. You may also follow me on Facebook, Pinterest, Twitter, Google+, Instagram and can subscribe for free to get new recipes directly into your inbox 😊. Lets go in details.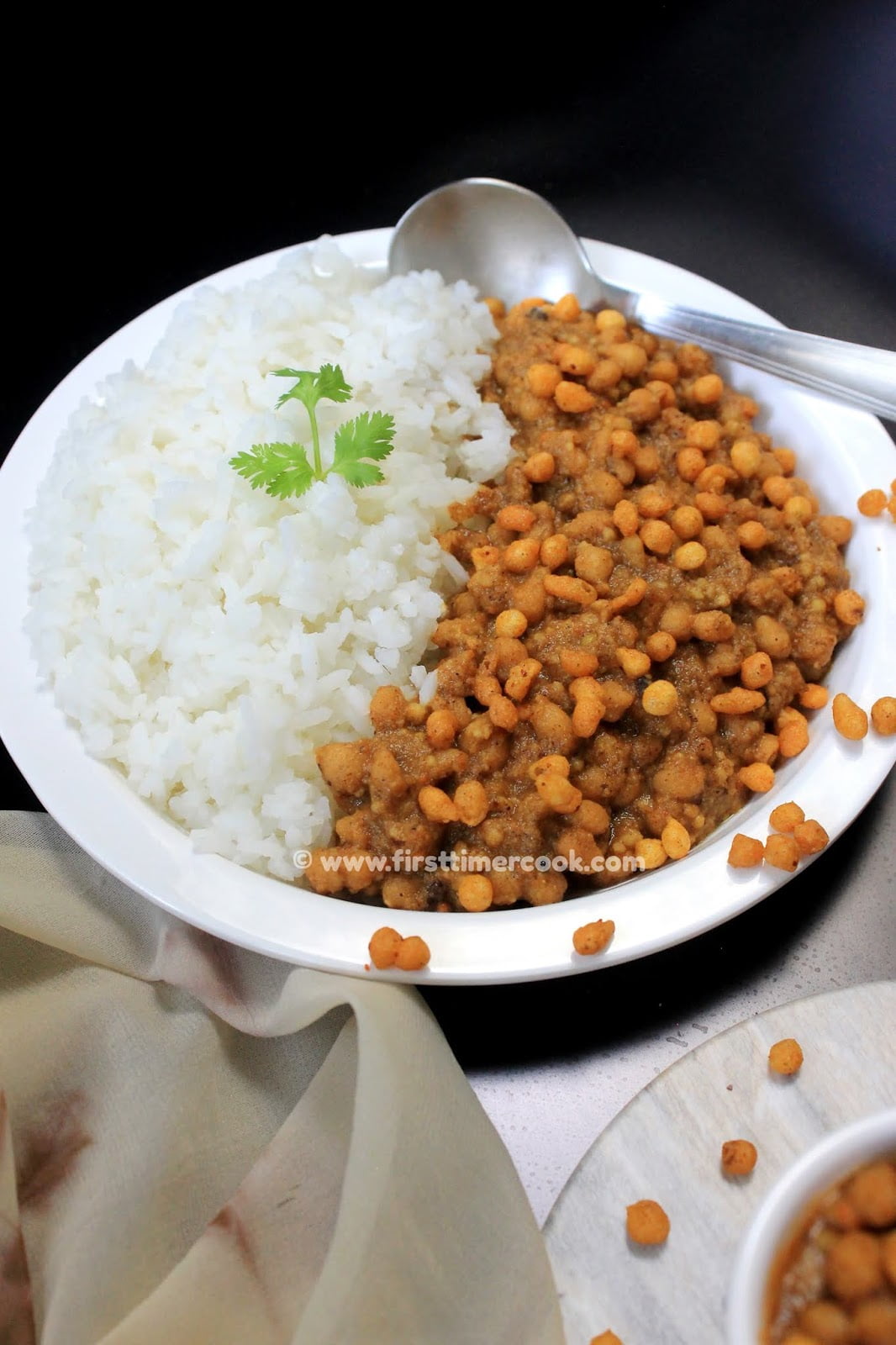 Preparation Time : 5 mins | Cooking Time : 15 mins
Ingredients :
| | |
| --- | --- |
| Ingredients | Measurements |
| Gram flour (besan) | 4 tbsp |
| Boondi | ½ cup |
| Amchur powder | 2-3 tbsp |
| Coriander powder | 1 tsp |
| Turmeric powder | ½ tsp |
| Red chili powder | ¼ tsp |
| Asafoetida | 1 pinch |
| Cinnamon stick | 1 inch |
| Cardamom | 1 no |
| Fenugreek seed | ¼ tsp |
| Mustard oil | 1 tbsp |
| Water | 2-3 cup |
| Salt | As needed |
| Coriander leaf | For garnishing |
Method :
In a mixing bowl mix coriander powder, red chili powder, turmeric powder, amchur powder, besan and salt. Keep aside.
Now heat oil in a pan.
Add cardamom, cinnamon, fenugreek seeds and a pinch of asafoetida.
Saute for few seconds or till the aroma of spices release.
Next add the mixture kept in mixing bowl and saute till the roasted flavor of besan comes out over low-medium heat.
Then add water slowly and continue to stir well so that no lumps will form.
Allow to boil well and after some time the gravy will start to thicken.
Now add the boondi and give a quick mix.
Switch off heat.
Sprinkle some chopped coriander leaves and serve hot with steamed rice or roti !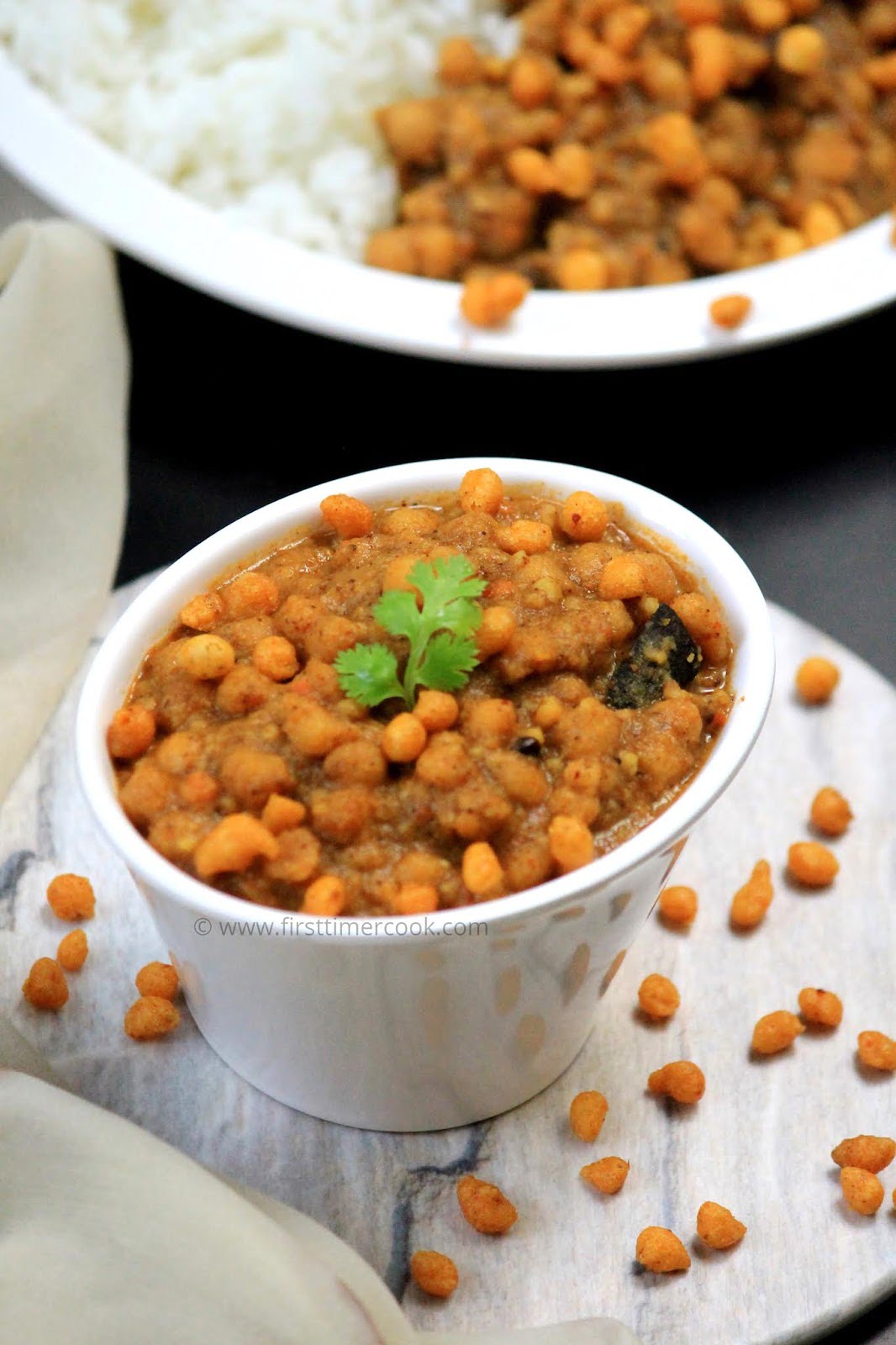 Notes :
Here I have used the souring agent as amchur powder. Instead of amchur powder yogurt can be opted too.
Adjust the amount of amchur powder depending upon the sourness of the dish desired.
Also the consistency of the dish can be thick or thin by adding more or less water.

Any cooking oil can be used too in place of mustard oil.
PIN for later :