Mocktails is an abbreviation for 'mock cocktails'. The word "mock" implying an appearance of the alcoholic cocktail without anyalcoholic content. A mocktail can best be described as a cocktail without the liquor, using juices, sodas, infused waters and many other non-alcoholic ingredients to provide flavor. In last few years, this has become so popular that this even finds its place in the cocktail menu on many restaurant and bars.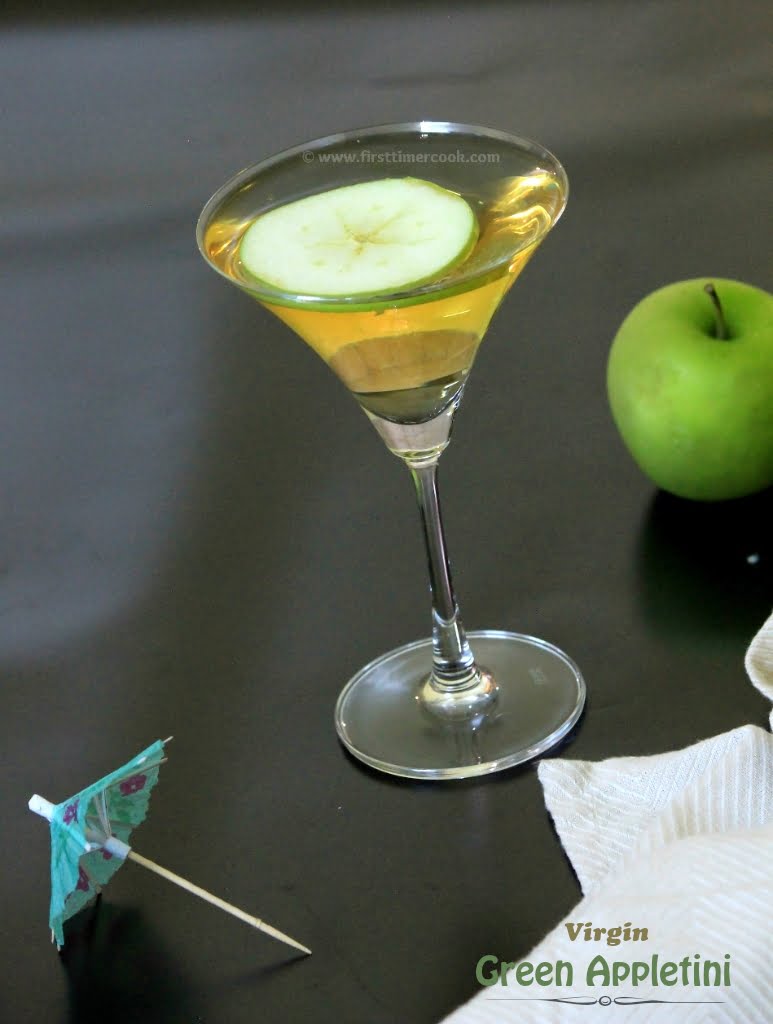 Mocktails are typically very easy and not time-consuming to make. As compared to alcoholic drinks (cocktail), less expensive the mocktails are, because the alcohol that goes into cocktails is typically the priciest ingredient that goes into a cocktail. Also there is no hangover with mocktail unlike cocktail. Well for Foodie Monday Blog Hop team, the 137th theme is decided as "Mocktail'. Since martini is one of my favorite beverage always, so I decided to make a virgin martini using green apple. Yes you heard right, the sour apple aka green apple 😉 . Some more beverages are listed already in my blog as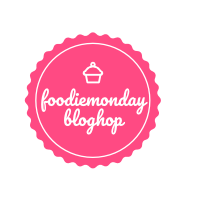 Green apples are as healthy as the red ones. However, they are a little sour and sweet in taste. Green apples have a lot of health and beauty benefits to offer as they are packed with nutrients, fiber, minerals and vitamins that are good for the overall health. Also summer is approaching very first this year, so keeping all these things I just go for Non-alcoholic Green Apple Martini or Virgin Green Appletini. Here I have prepared fresh green apple syrup and used in the martini. But the store bought ones can be also preferred. The process is so simple and easy. Also this appletini is a perfect party beverage and can be enjoyed by people of all ages. So do try this Virgin Green Appletini and give your valuable feedback either in the comment box below or tag me as #firsttimercook on Instagram. Lets go in details.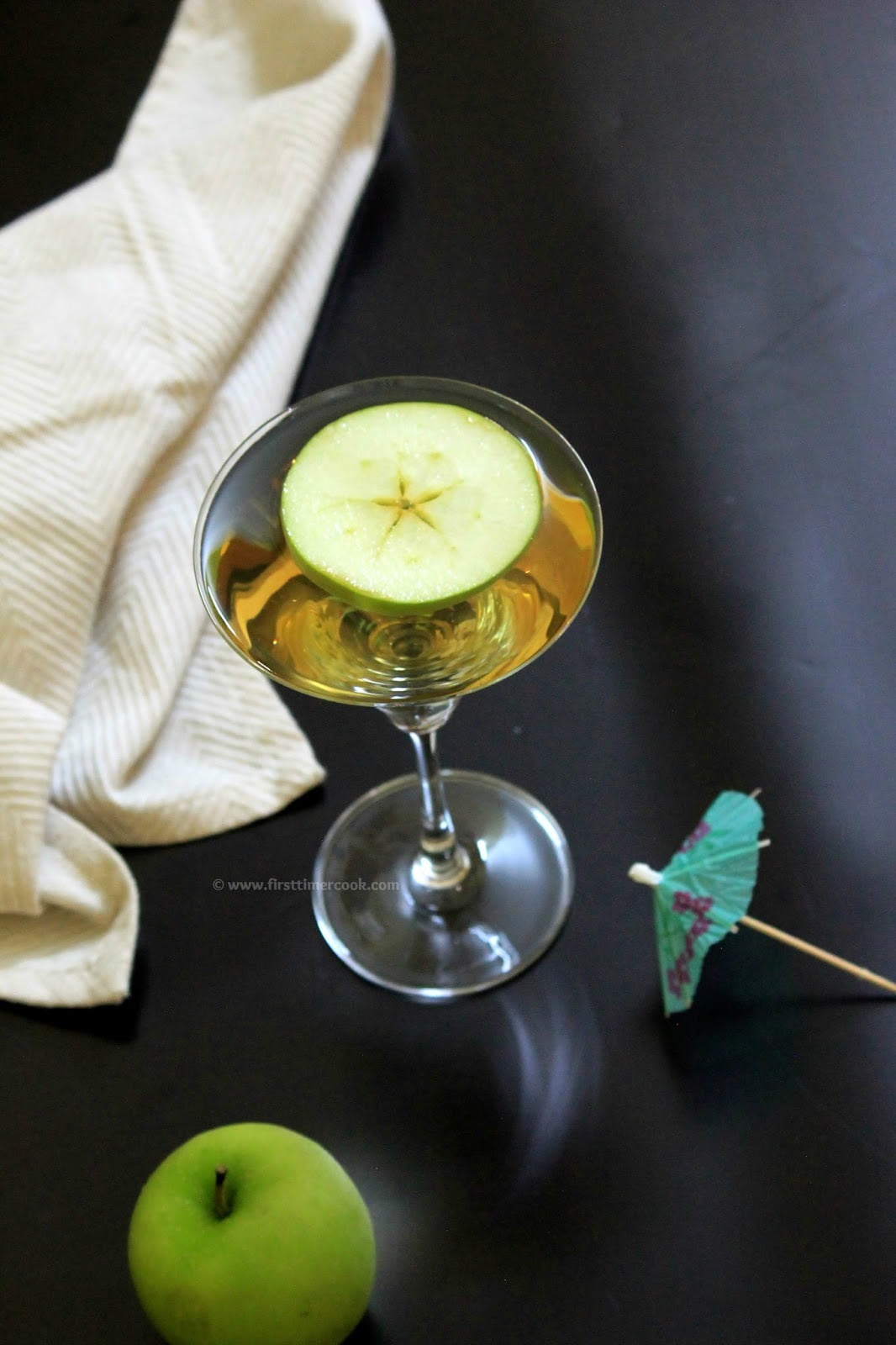 Preparation Time : 15 mins | Cooking Time : 10 mins
Ingredients :
| | |
| --- | --- |
| Ingredients | Measurements |
| Green apple | 2 no |
| Sugar | 1 cup |
| Soda water | 2 cup |
| Ice cube | As needed |
| Water | 1 cup |
| Green apple slice | For garnishing |
​
Method :
First peel both the apple and take out the core.
In a saucepan, take sugar, water, the peels and the cores of both apple.
Turn on heat and stir everything over medium heat.
Continue stirring until sugar dissolves.
Turn off heat and allow the green apple syrup to cool completely.
In a cocktail shaker, add some ice cubes, green apple syrup and club soda.
Shake very well and then strain through a fine-mesh strainer.
Pour into a martini glass, top with a green apple slice and serve !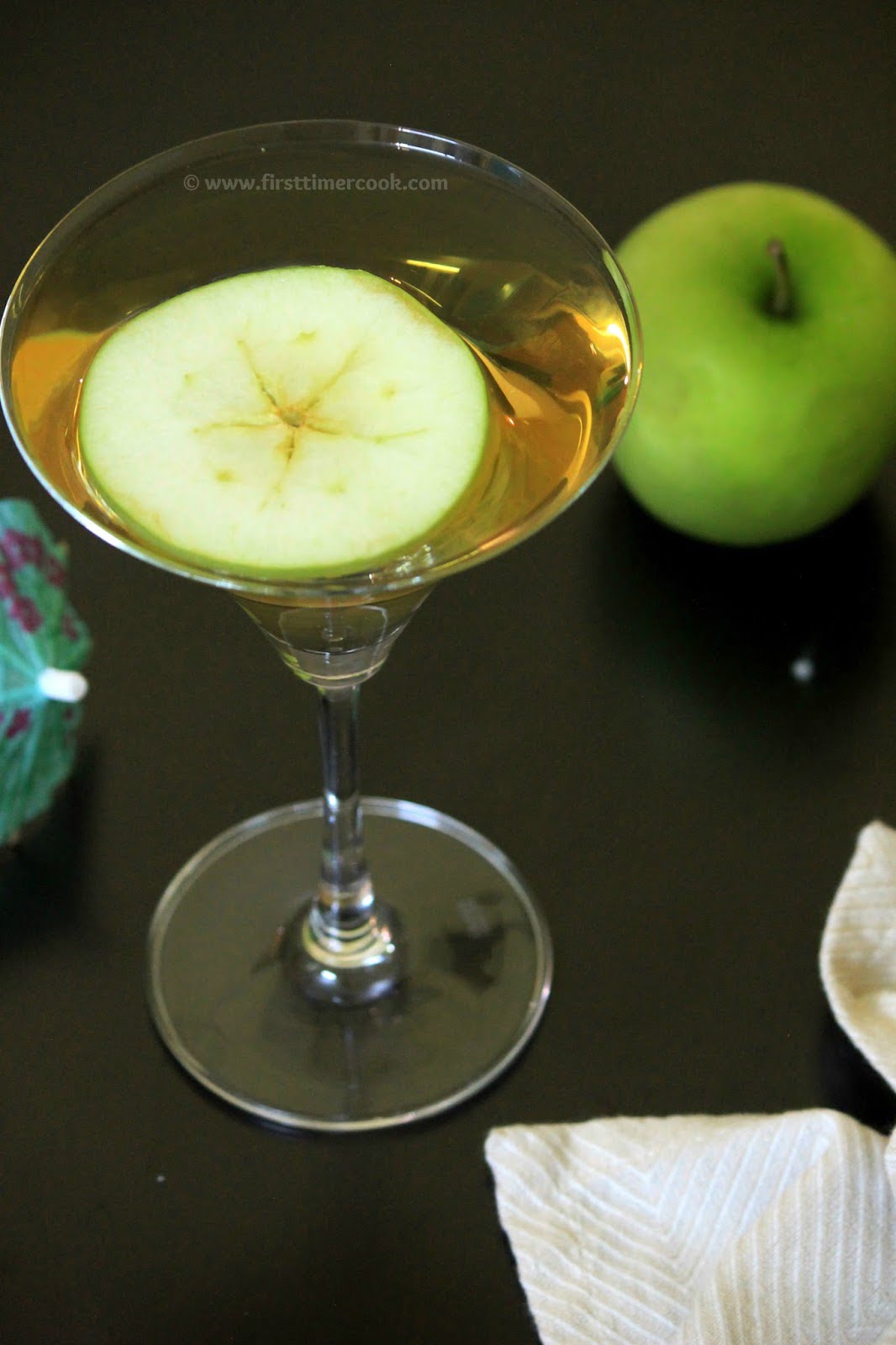 Notes :
Green apple syrup'll keep in an airtight container in the refrigerator for up to 3-4 weeks.

Ready-made green apple syrup can be used, But the homemade ones will taste better comparatively.

I don't like the sparkling texture of my virgin martini, so added the club soda before shaking. But if you like, then just add before serving the martini.
PIN for later :