Odisha, the land of Lord Jagannath is one of the eastern state of Indian subcontinent. As compared to other regional Indian cuisines, less oily and less spicy is the Odia cuisine. Rice, both sun dried as well as par-boiled is the staple food of the people of Odisha. Only par-boiled rice is used regularly where as sun dried ones are stored for only to be used during festivals. Among all the rice based Odia dishes, Pakhala is the most traditionally favorite dish of each odia. Pakhaḷa is an Odia term which is basically some cooked rice loaded with water that may be served fresh or after being slightly fermented. The watery part the dish is known as toraṇi.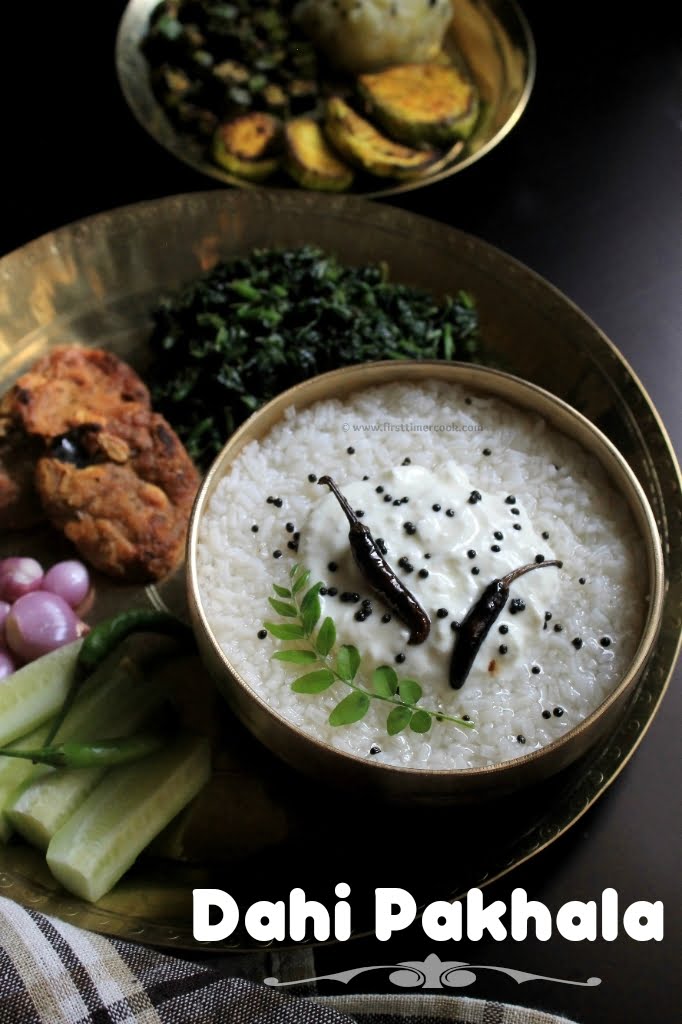 Well today, 20th March is declared as 'Pakhala Dibasa' or 'Universal Pakhala Day' by Odias worldwide. So here I am come up with a version of pakhala named asDahi Pakhalaon this day. There are some other varieties of pakhala also preferred to have as basi pakhala, saja pakhala, jeera pakhala etc. Since summer is approaching so fast, so in every odia households pakhala is a must prepared dish during these days. Having this dish brings some relief from the hot climate. So pakhal has been recommended to prevent heat stroke in summer. Mainly the par-boiled rice is cooked slightly more soft than the normal cooked rice. Then normal water is added to the cooked warm rice and kept overnight to ferment. And in the morning of next day, the smell of pakhala !!!! ahhaaa, such a pure bliss for me 😉. This type of pakhala is called as 'basi pakhala'.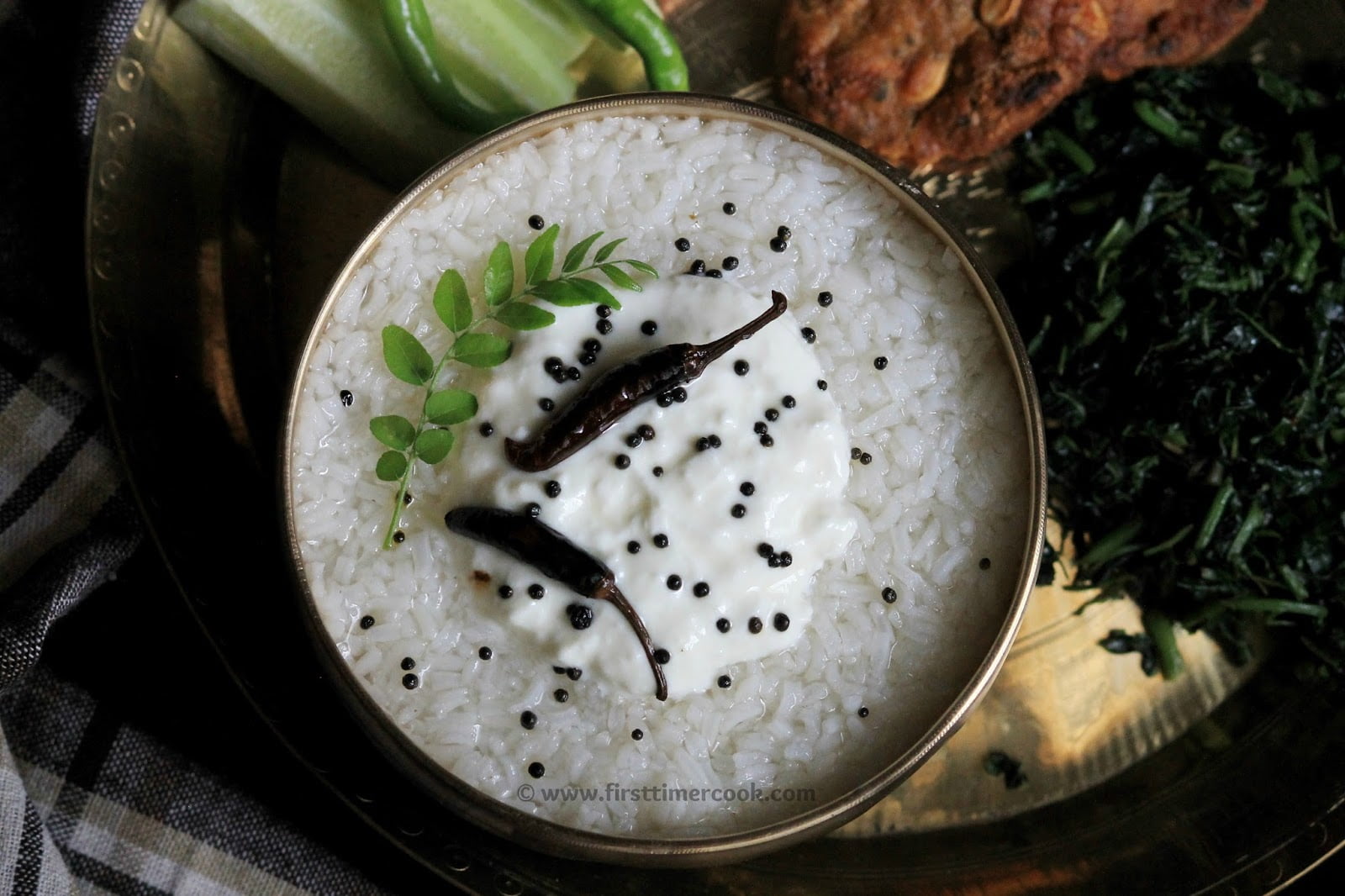 Dahi or curd can be added to this basi pakhala. But I don't prefer to add curd to the basi pakhala. Instead I always prepare the rice, allow to cool a bit. Then I add water and keep aside for 1 hour. After 1 hour, just make a tempering of mustard seed, red chili, curry leaves and add this tempering along with slightly sour curd or dahi to the water rice. After mixing everything, Voila !!! dahi pakhala will be now ready. This dahi pakhala can be eaten along with some veg accompaniments like aloo chakta (smashed boiled potato with little mustard oil, chopped onion, chopped green chili and salt), badi chura, fried vegetables, baingan bharta (mixture of roasted eggplant with some spices) or non-veg accompaniments like dried fish (sukhua), fried fish (fried slices of fish coated with turmeric and salt) etc. So do try this Odisha special Dahi Pakhala and give your valuable feedback either in the comment box below or tag me as #firsttimercook on Instagram. Lets go in details method of preparation of this dahi pakhala to enjoy during the coming hot summer days.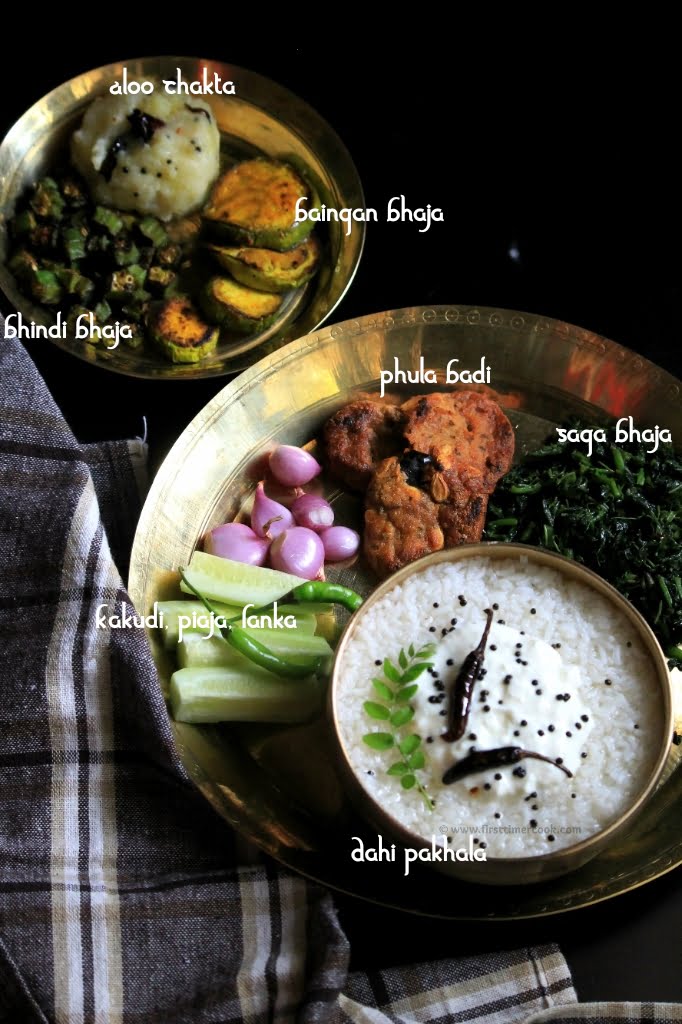 Preparation Time : 10 mins | Cooking Time : 30 mins
Ingredients :
| | |
| --- | --- |
| Ingredients | Measurements |
| Par-boiled rice | 2 cup |
| Curd / dahi (slightly sour) | 2/3 cup |
| Red chili | 2 no |
| Mustard seed | 2 tsp |
| Curry leaf | 1 sprig |
| Mustard oil | 1 tsp |
| Salt | As needed |
| Water | As needed |

​
Method :
In a bowl, take rice and wash properly using normal water.
Take sufficient water in a deep bottomed pan and start boiling.
Then add washed and clean rice to the boiling water.
Give a nice stir and allow to cook. Remember to cook this rice slightly more soft than the normal cooked rice.
When it is cooked perfectly, turn off heat.
Drain off extra water from the pan. Keep aside to cool a bit.
Now add normal water to the warm rice till 1-2 inch above the level of rice in the pan.
Keep aside for at least 1 hours.
Now heat oil in a tadka pan.
Add in red chilies, mustard seeds and curry leaves. Allow to splutter well.
Pour this tempering to the cooled water rice along with slightly sour curd and salt.
Mix everything well.
Serve along with some accompaniments like aloo chakta, baingan bhaja, saga bhaja, badi chura, bhendi bhaja etc or some non-veg like fried fish, dried fish as well !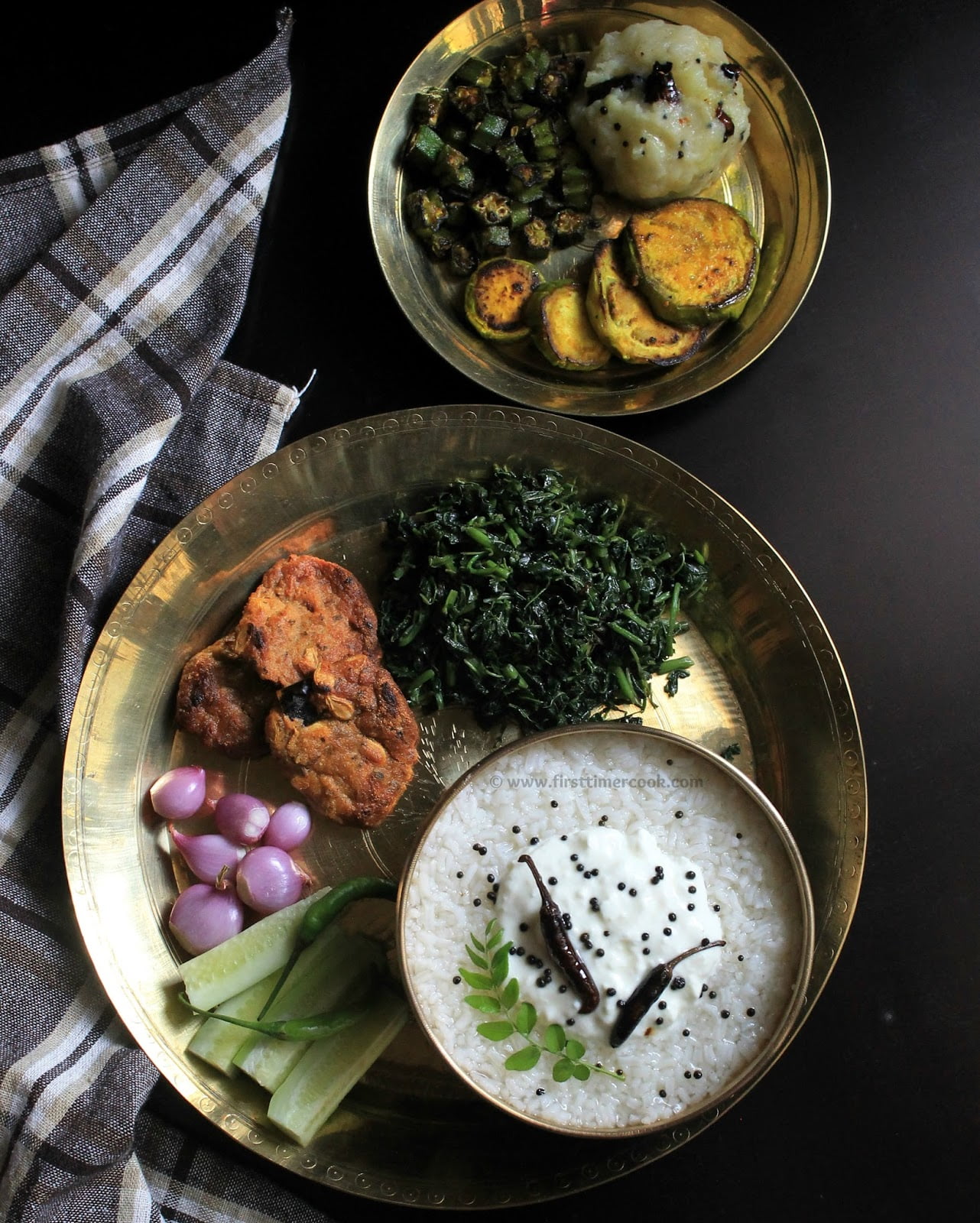 Notes :
Fresh curd (dahi) can be used if the cooked rice is kept aside for more than 2-3 hours after adding normal water. Since I have kept the rice for 1 hour in water, so prefer to add slightly sour curd.
Tempering part is optional, but adds a nice flavor to the dahi pakhala.
PIN for later :