easy, quick and simple palak dal with a garlicky tempering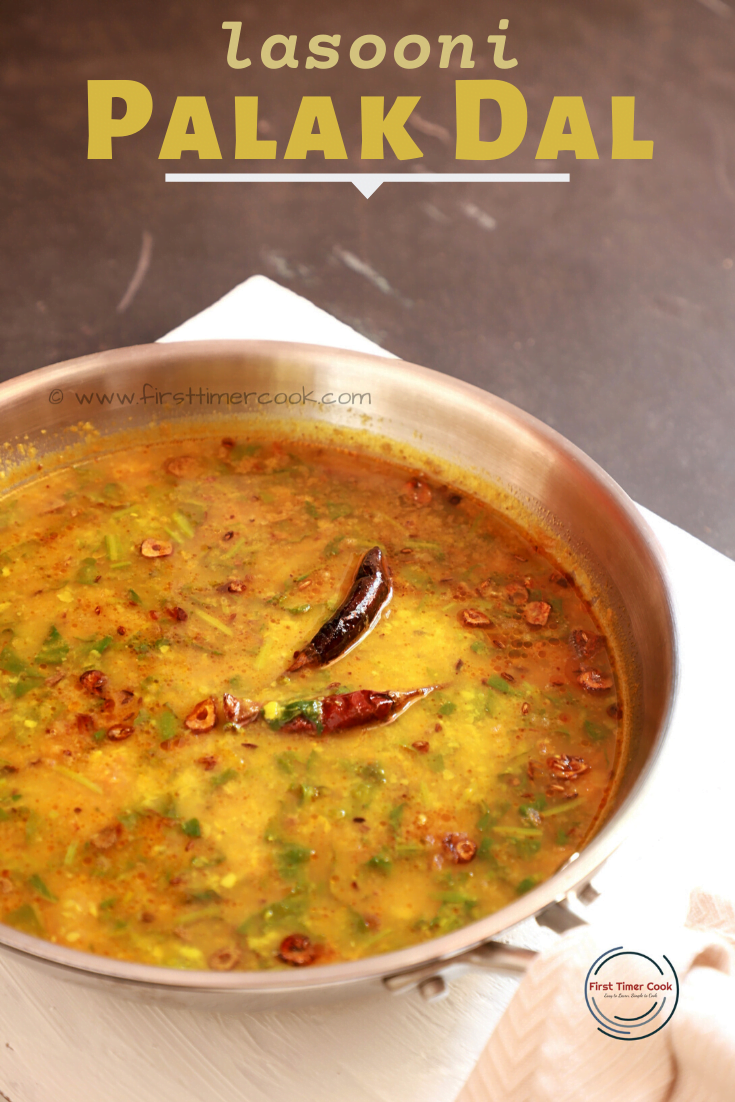 Garlic flavor is one of favorite in most dishes. Everyday Indian dal, which we usually prepare at home can go to another level simply with the touch of a garlic tempering aka lasooni tadka. I most of the time use the lasooni tadka in most dal dishes like moong dal, massor dal etc. Today I have used tuar dal or pigeon peas along with some fresh spinach leaves. Do you know spinach leaves are rich in vitamins A, C and K, magnesium, iron, manganese. Eating this leafy green also benefits eye health, reduces oxidative stress and reduces blood pressure levels among other health functions. Whether one likes it or not, spinach is surely one veggie that one must include in the daily diet. And here is the perfect dish to include this leafy green in our diet as Lasooni / Lehsuni Palak Dal or Spinach Lentil with Garlic flavor.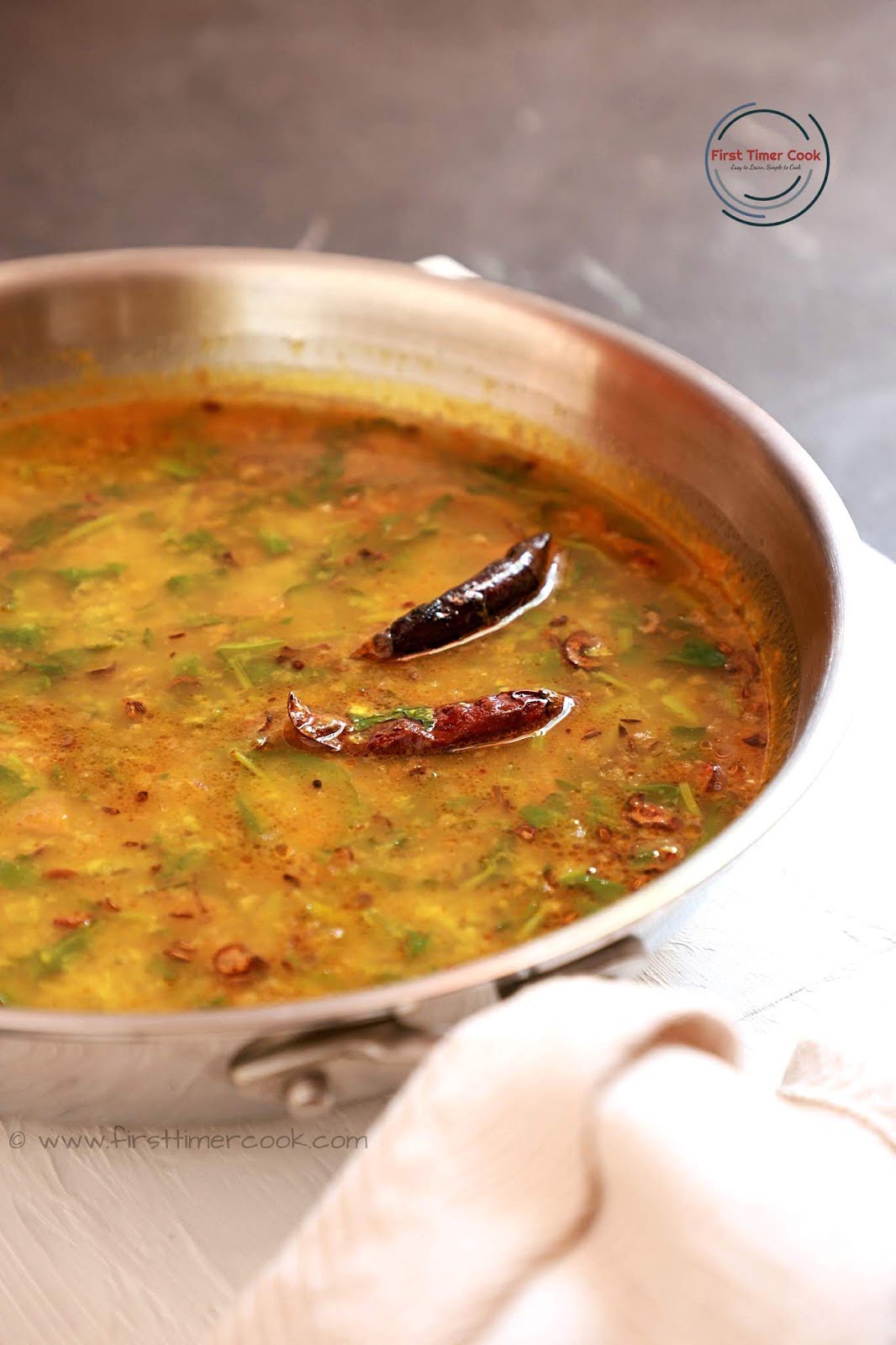 This dal is completely vegan & gluten free. With the addition of the garlic tempering is a sure shot hit for all garlic lovers. And yes, I am one of them 😉 This dal is super simple and easy and can be prepared within few times. The spinach can be either cooked along with dal or can be cooked separately and added to the dal. I have opted to cook separately and then the dal is poured over the cooked spinach and finally both are cooked for few times more.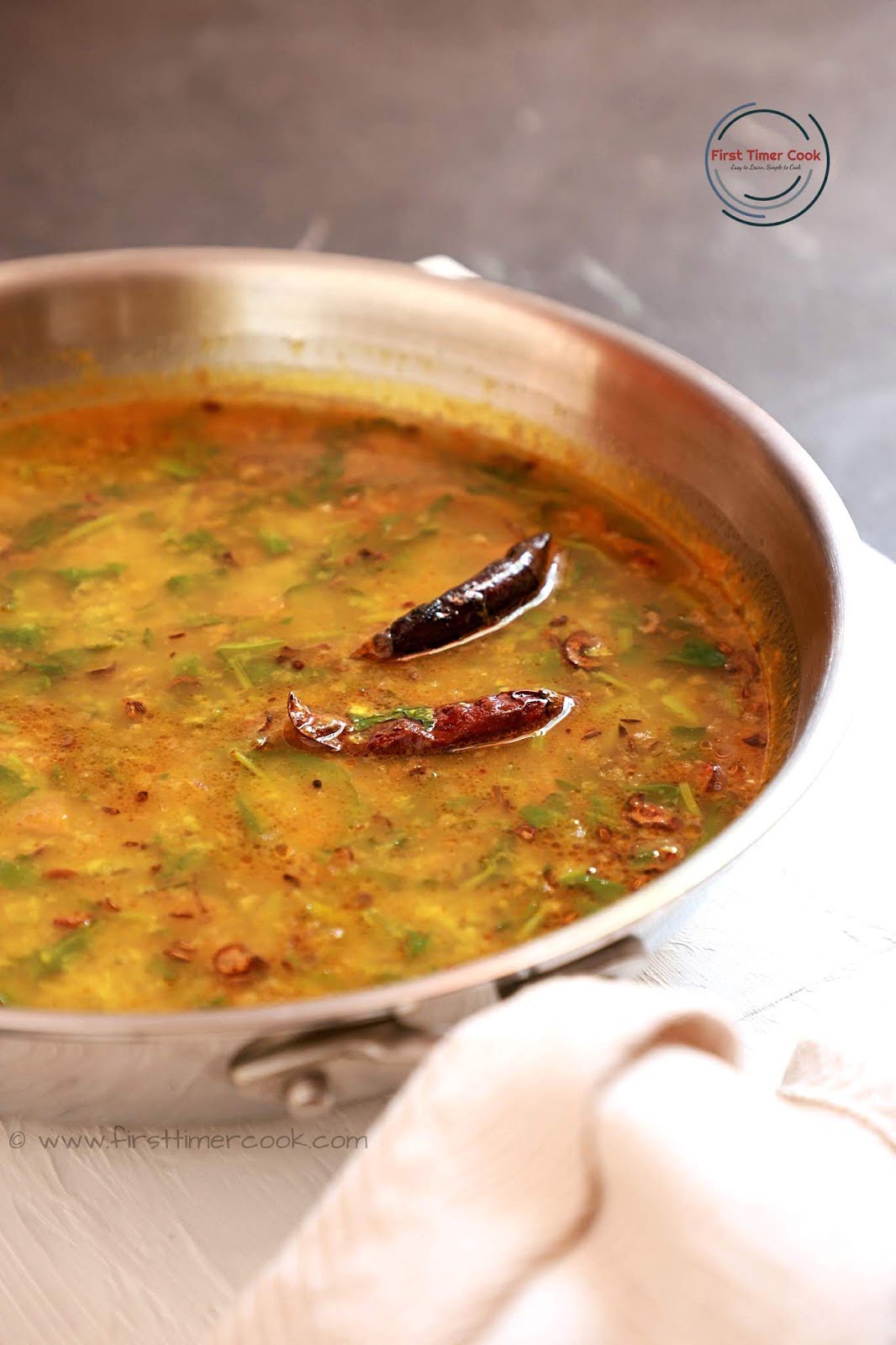 The main factor here is the tempering part which is the garlic flavored. No onions and tomatoes are added in the tempering part. Also in the tempering, some red chili powders are added which give a nice color and texture along with a little spiciness to the dal. By this tempering the simple spinach dal tastes so so aromatic. Along with any rice like steamed rice or jeera rice or even with paratha, roti this dal pairs well. Do try sometime this flavorful Lasooni Palak Dal !
: Recipe Card :

Lasooni / Lehsuni Palak Dal or Spinach Lentil with Garlic flavor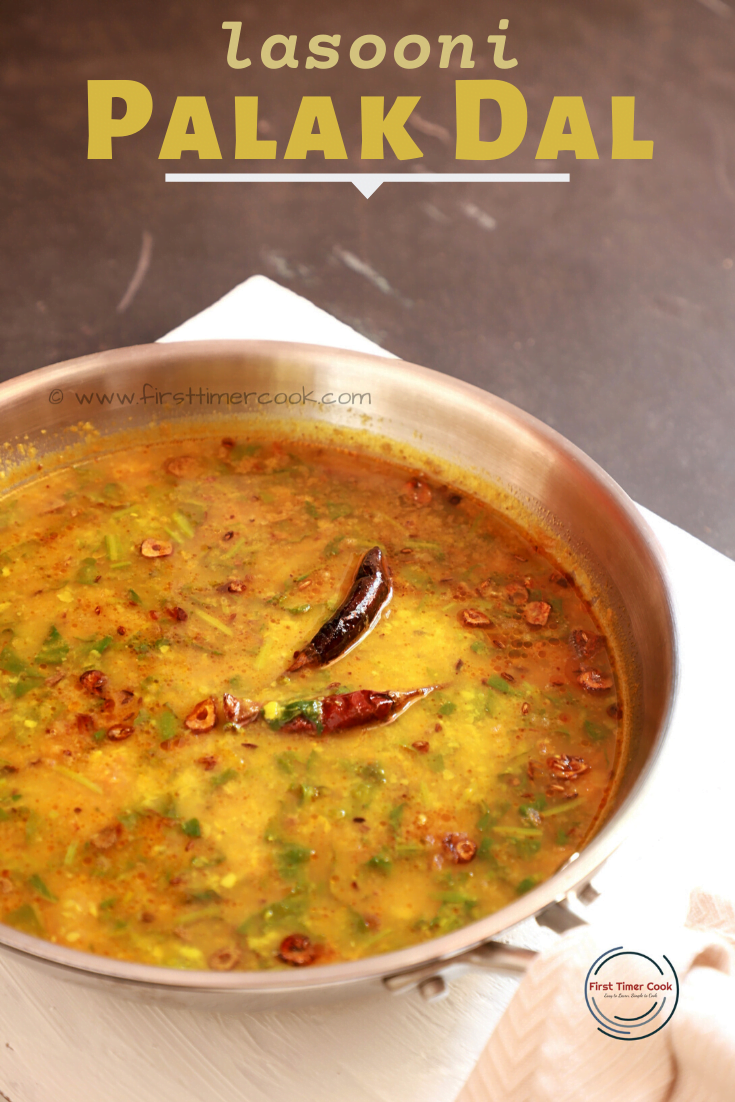 Prep time: 15 MCook time: 20 MTotal time: 35 M
easy, quick and simple palak dal with a garlicky tempering
Ingredients:
Pigeon peas (Tuar / arhar dal) 1/2 cup
Spinach leaf (finely chopped) 3 cup
Tomato (chopped) (medium) 1 no.
Garlic clove (finely chopped) 4-5 no.
Turmeric powder 1/2 tsp
Red chili powder 1/2 tsp
Cumin seed 1/2 tsp
Whole red chili 2 no.
Salt as needed
Oil 2 tsp
Water as needed
Instructions:
How to cook Lasooni / Lehsuni Palak Dal or Spinach Lentil with Garlic flavor
First wash and clean the pigeon peas aka tuar dal.
Then put all the dal into a pressure cooker along with salt, chopped tomatoes, turmeric powder, water (2 cup) and allow to cook till dal is well done. Keep aside.
Next heat 1 tsp oil in a pan.
Add whole red chilies and fry for few seconds.
Then add chopped spinach leaves and saute for 2-3 minutes or until the spinach becomes soft.
After that pour the boiled dal and give a nice mix.
Allow to boil over low-medium heat for 4-5 minutes or till a nice boil comes out.
Turn off heat and keep aside.
Now take a tadka pan and heat 1 tsp oil in it.
Add in cumin seeds and allow to crackle well.
Add the finely chopped garlic and saute until the garlic turns lightly brown as well as a nice aroma comes out.
Then lower the heat and add red chili powder.
Pour this tempering over the spinach dal and give a quick mix.
Serve hot along with steamed / jeera rice, roti or paratha !
Notes:
Add water as per the consistency of the dal desired. If thick dal needed, then don't add much water. Adjust accordingly.
Some chopped coriander leaves can be added too at the end, but I have omitted here.
Ghee can be used instead of oil here.
If the dal gets thick, simply add hot water to loosen it.
Moong dal also can be used here instead of tuar dal.
Palak Dal with garlic flavor,Vegetarian, Side dish, Tuar Dal, Arhar dal, palak, Garlic, No onion,
Vegan, Gluten free, Lentil curry, Spinach, pigeon peas, Garlic tempering, Lasooni tadka, indian dal
Indian
Did you make this recipe?
Tag @firsttimercook on instagram and hashtag it #firsttimercook
You may also follow me on Facebook, Pinterest, Twitter, Google+, Instagram and can subscribe for free to get new recipes directly into your inbox 😊
PIN for later :