raw jackfruit cubes cooked in an aromatic masala which results into an awesome combination of flavor and texture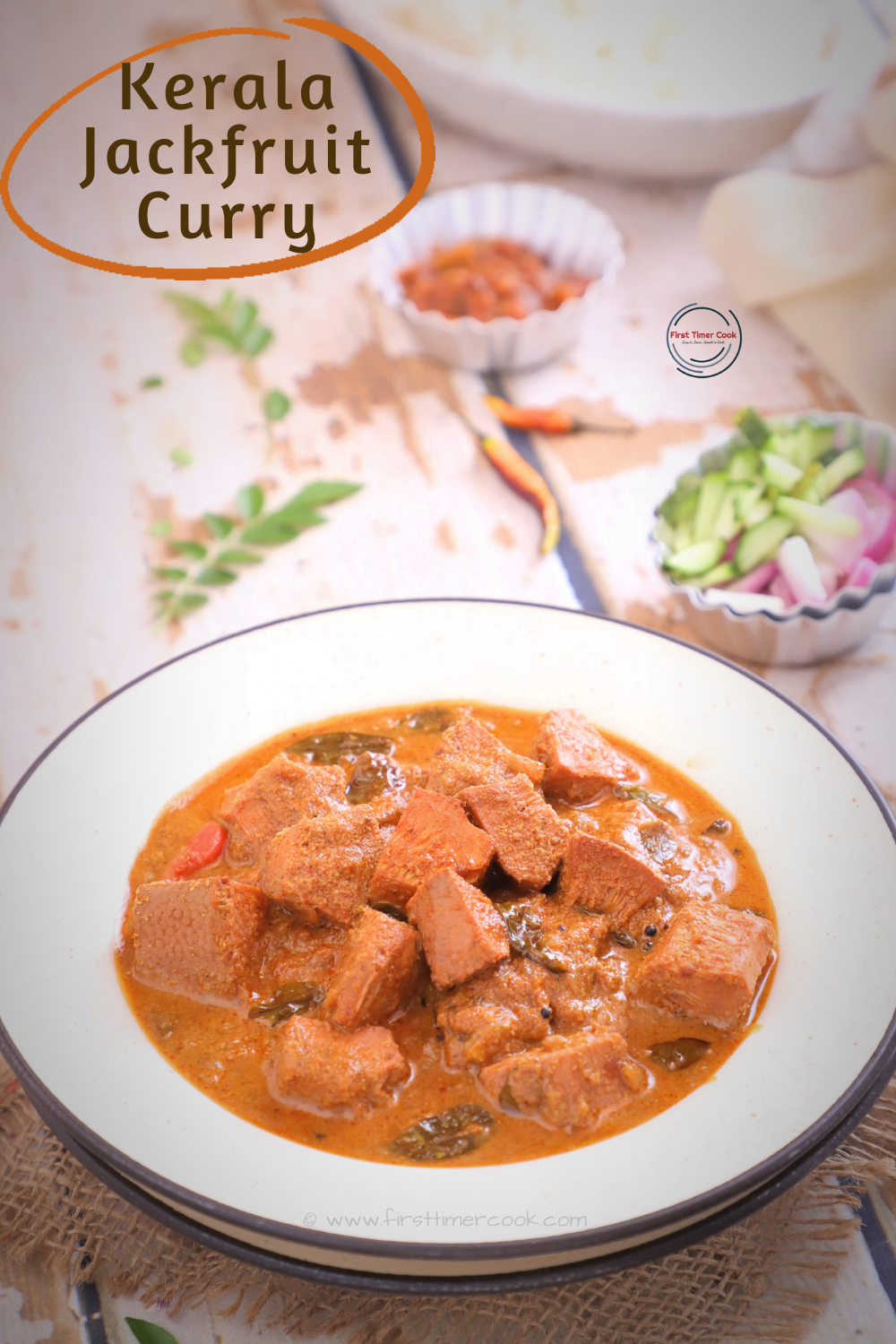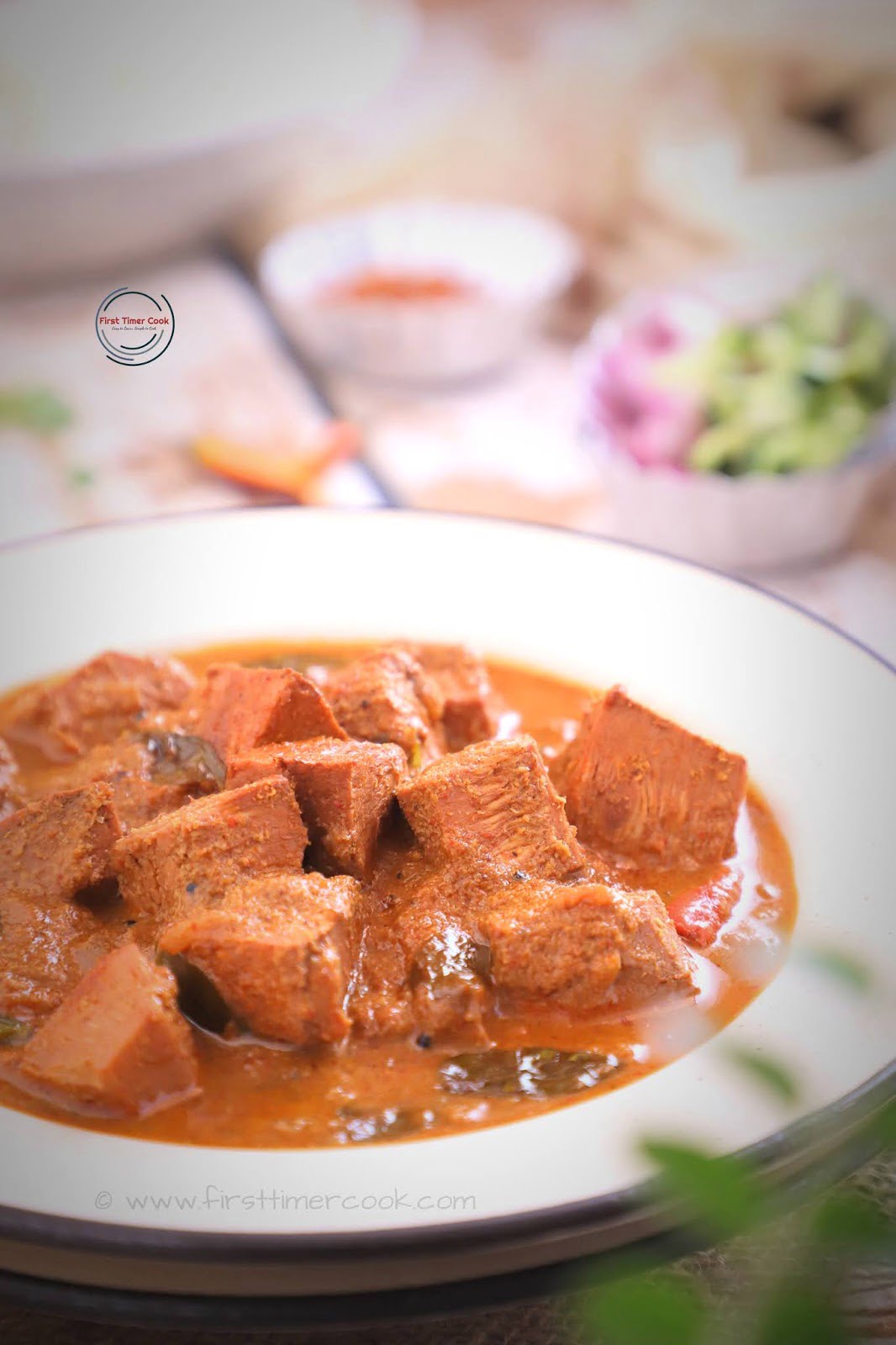 Dietary note :
✔ Easy to make
✔ Side dish
✔ Vegetarian
✔ Gluten-free
✔ Vegan
The event-related to this post :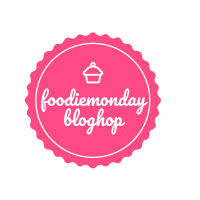 Monday is here again and the Foodie Monday Blog Hop team has decided on the 291st theme as 'Curries from the South' and is suggested by Narmadha. She is a sweet co-blogger and her blog is full of many varieties of recipes. Do check Okra in buttermilk from her space. She basically suggested making any curry from South Indian cuisine. So here I have come up with this Kerala Jackfruit Curry for the theme contribution.
And, yes !!!
If you like the recipe shared here and give it a try at your place then do share in INSTAGRAM by tagging #firsttimercook. I would be so happy to see and surely share in my INSTA stories 😊😊
Now let's go through how to make this "Kerala Jackfruit Curry " at home 👇
: Recipe Card
:

Jackfruit curry, Vegetarian side dish, gravy, coconut oil, coconut, tamarind,
Vegetarian, side dish, Kathal Curry, Jackfruit, Vegan, Gluten-free, Indian Curry
Kerala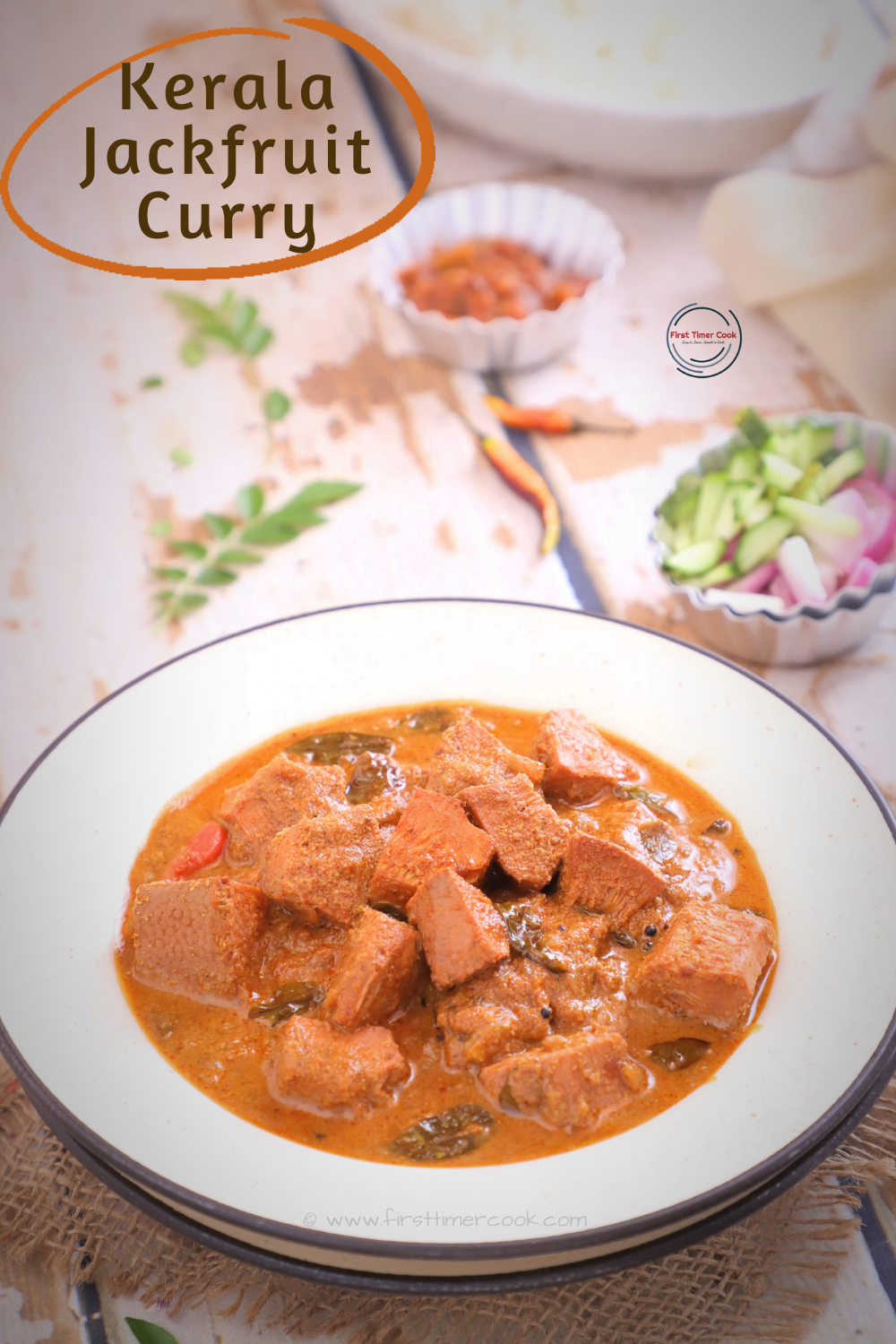 Kerala Jackfruit Curry
raw jackfruit cubes cooked in an aromatic masala which results into an awesome combination of flavor and texture
Prep time: 30 MinCook time: 45 MinTotal time: 1 H & 15 M
Ingredients
Jackfruit cube (unripe) 2 cup
Onion (finely chopped) 1 cup
Ginger 1 inch
Garlic clove 6-8 no.
Coconut (freshly grated) 1 cup
Tomato puree 1 cup
Tamarind pulp 1 tbsp
Curry leaf 2 sprig
Green chili 2-3 no.
Mustard seed 1 tsp
Coriander seed 1 tbsp
Cumin seed 1 tsp
Clove 5-6 no.
Whole red chili 2-3 no.
Turmeric powder 1/2 tsp
Red chili powder 1/4 tsp
Coconut oil 3 tbsp
Salt as needed
Water as needed
Instructions
In a pressure cooker, take all the jackfruit cubes along with salt, 1/4 tsp turmeric powder, and enough water (around 2-2.5 cup).
Pressure cook till the cubes are well done, but not mushy. Keep aside.
Now in a pan dry roast coriander seeds, cumin seeds, and cloves till fragrant.
Transfer to a plate and allow to cool.
Next in a blender jar take the freshly grated coconut, whole red chilies, roughly chopped ginger & garlic cloves, the dry roasted spices.
Blend to a smooth paste by adding a little amount of water.
Heat coconut oil in a pan.
Add mustard seeds and allow to splutter.
Add curry leaves followed by finely chopped onion.
Saute till onion looks light brown.
Pour the tomato puree and saute for 2-3 minutes.
Add the ground masala paste, 1/4 tsp turmeric powder, red chili powder, tamarind pulp, salt, and green chilies.
Saute everything over low heat for 5-10 minutes or until the raw smell of coconut goes off.
Now add the cooked jackfruit cubes and mix everything well.
Pour 1 cup water and give a quick mix.
Cover the pan and allow to cook for 10-15 minutes.
Turn off heat and serve with steamed rice or chapatti!
Notes:
Adjust the spiciness as desired.
https://firsttimercook.com/2021/03/kerala-jackfruit-curry.html
Did you make this recipe?
Tag @firsttimercook on Instagram and hashtag it #firsttimercook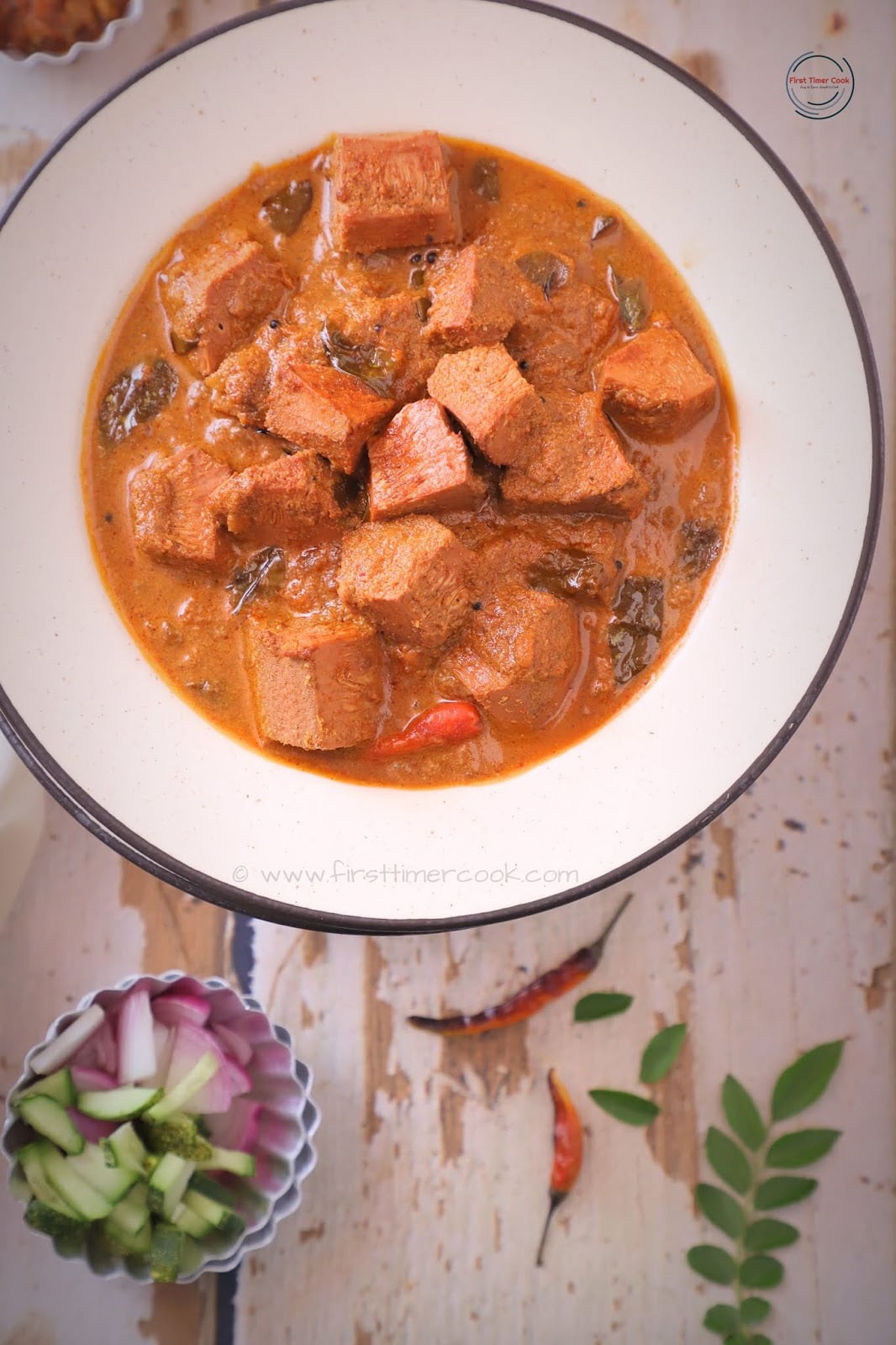 You may also follow me on Facebook, Pinterest, Twitter, Google+, Instagram and can subscribe for free to get new recipes directly into your inbox 😊
PIN for later :