a traditional and most famous Indian crispy sweet using peanut and jaggery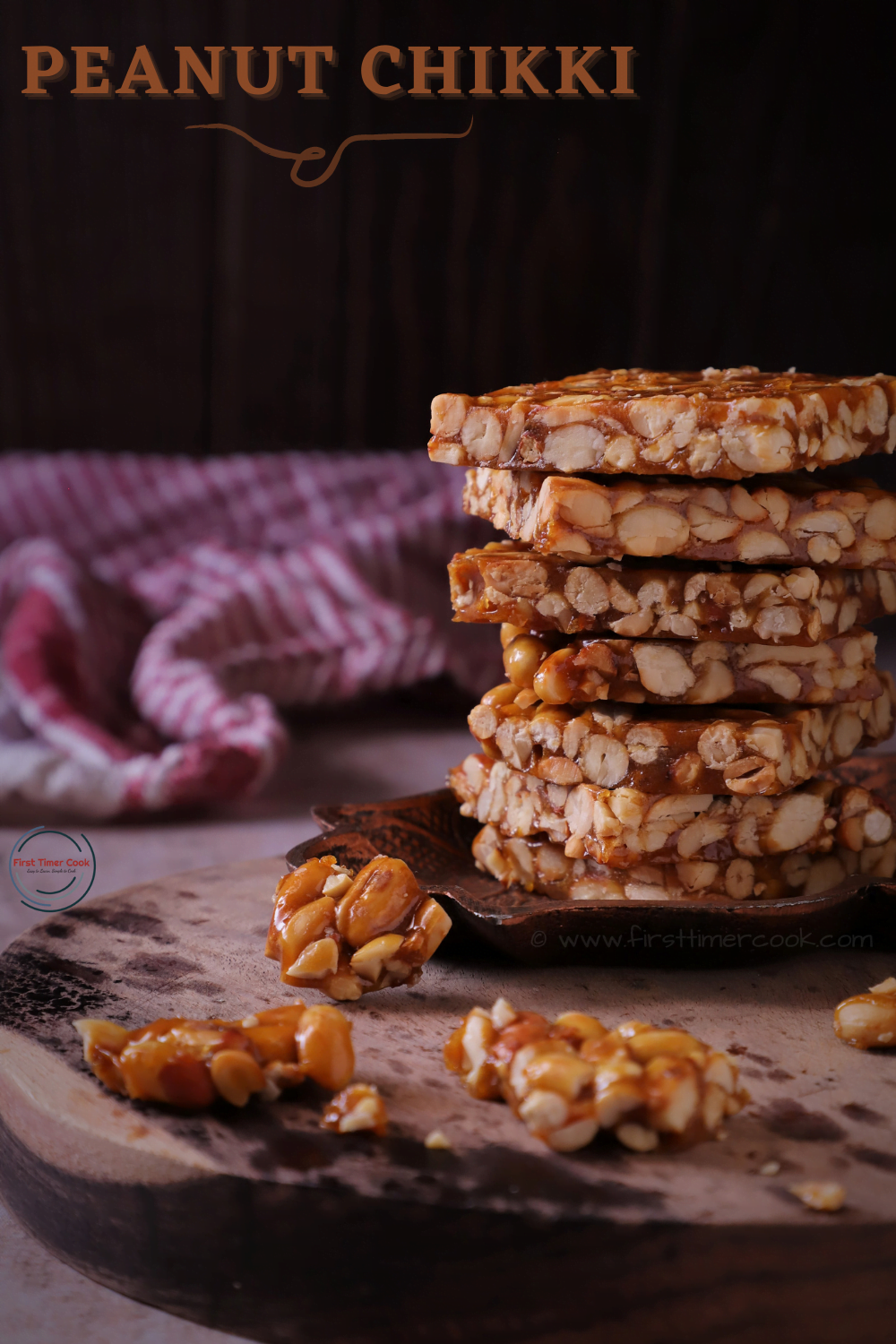 Makar Sankranti is the first big festival of the year celebrated across India. Makar Sankranti is a perfect example of unity in diversity. Every state in India has different ways of celebrating Makar Sankranti but the theme – harvest season – is the uniting factor. Makar Sankranti is essentially a celebration of a bumper harvest. According to the Hindu calendar, there are 12 Sankranti days in a year. Each Sankranti marks the beginning of a month and is observed in Tamil Nadu, Kerala, Karnataka, Punjab, Odisha, Bihar, West Bengal, and Nepal. Sankranti also represents the movement of the Sun from one constellation to another. From Makar Sankranti, the Sun starts moving towards the northern hemisphere, marking the end of the winter season and days start getting longer. Hence, Makar Sankranti is also known as Uttarayan, the beginning of an auspicious period.
Makar Sankranti is celebrated all over India in various forms like Lohri in Punjab, Pongal in South India, Bihu in North India, etc. Gur/Jaggery and Til/Sesame seeds are some of the main ingredients used for making sweet dishes at this festival. Different recipes are made all over India ranging from lip-smacking sweet and savory dishes.
Among them, chikki is the most popular sweet and usually prepared using sesame seeds, peanuts, puffed rice, etc. Varieties of chikkis are made in huge dabbas and shared with friends, relatives.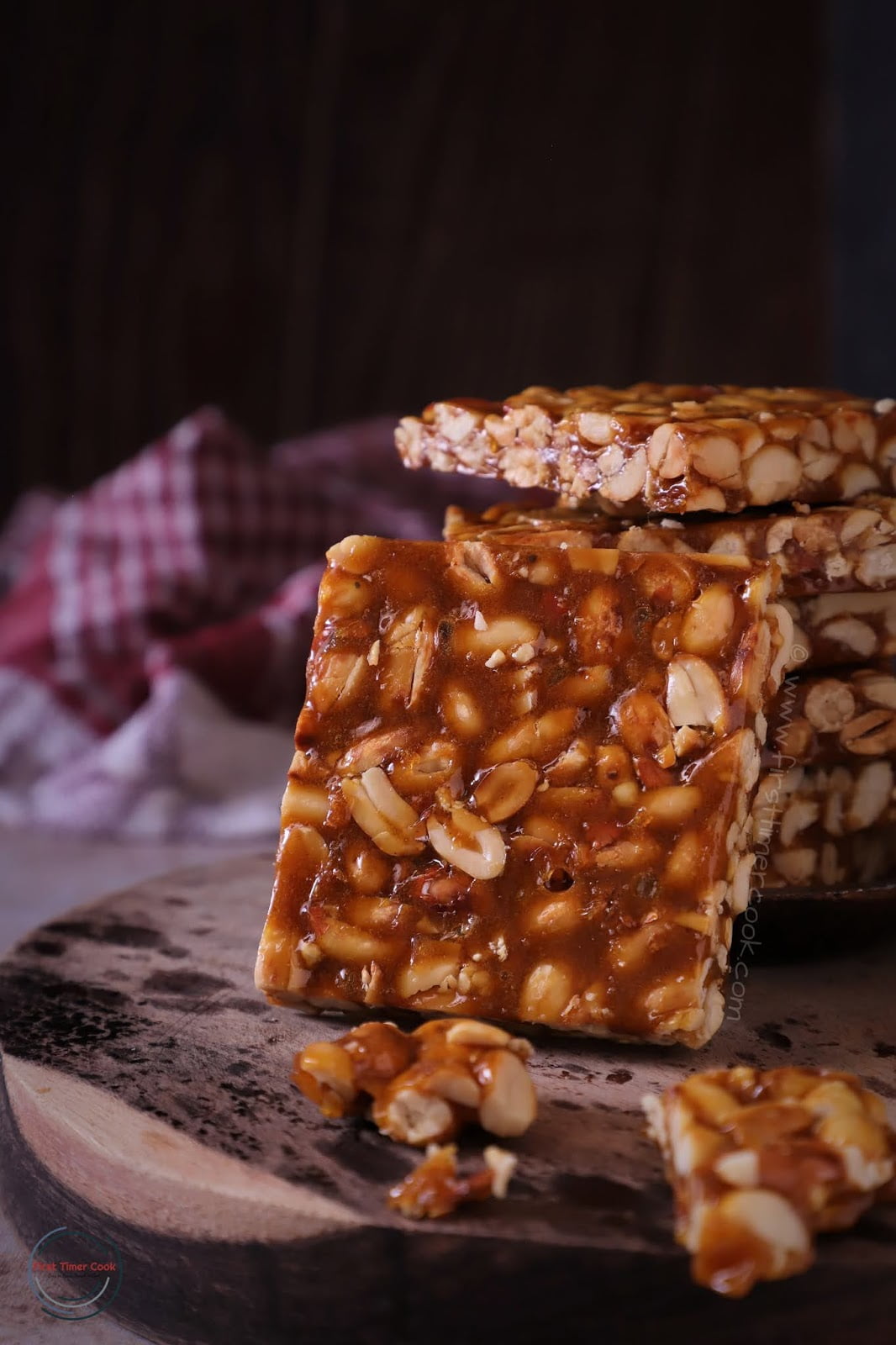 Peanut chikkis !
This is one of the famous and traditional Indian sweet recipe prepared with jaggery and roasted peanuts. So one can guess that it is a 2-ingredient recipe. And yes, the recipe here is very straight-forward. Well, the whole procedure includes simple steps – roasting the peanuts, preparing the jaggery syrup, and finally mixing everything as well as shaping.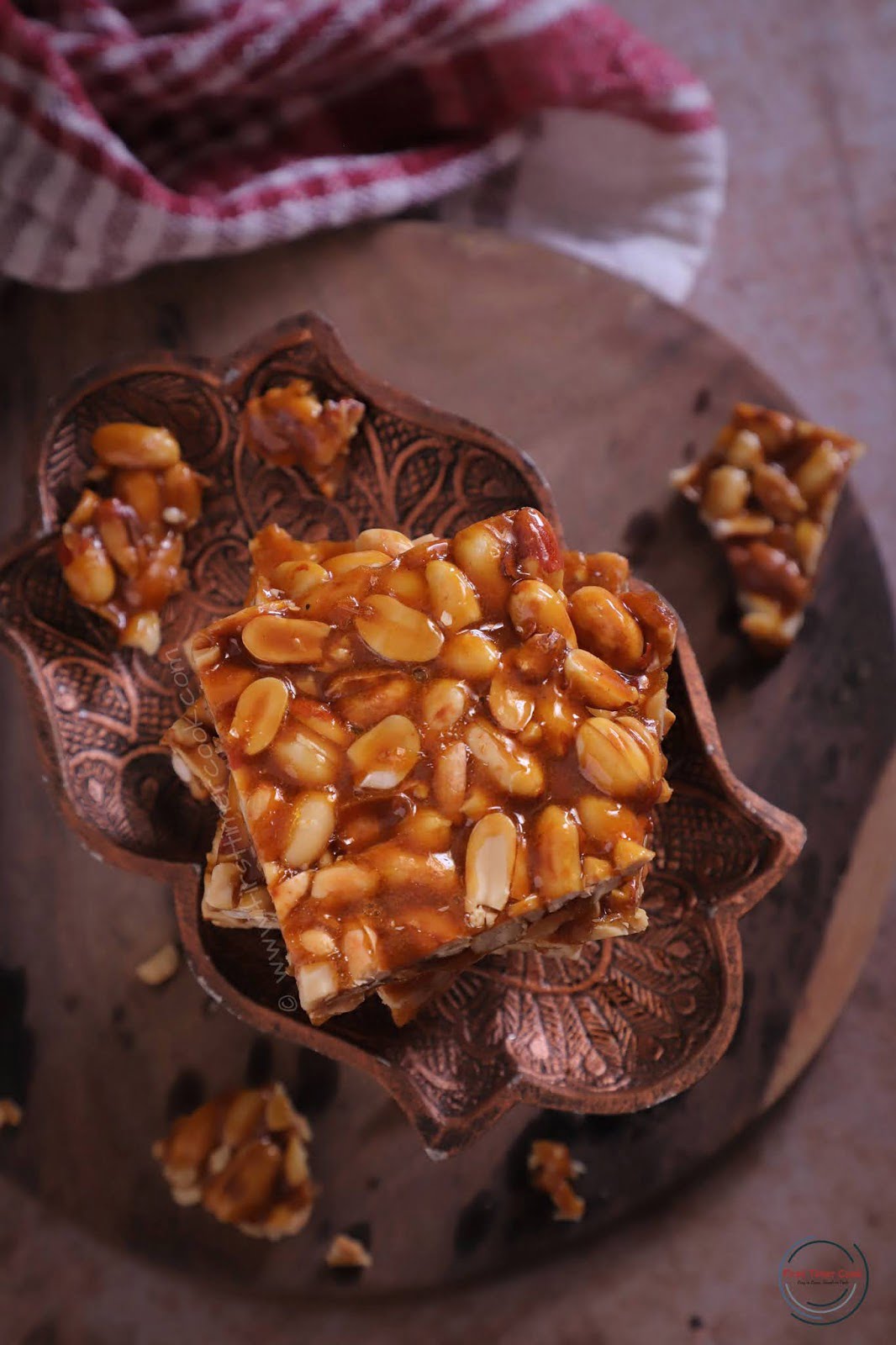 Dietary note :
✔ Vegetarian
✔ Easy to make
✔ Gluten-free
✔ 2 ingredient recipe
✔ Vegan
The event-related to this post :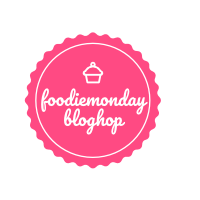 Monday is here again and the Foodie Monday Blog Hop team has decided on the 280th theme as 'Makar Sankranti Special' . So here I have come up with this Peanut Chikkis for the theme contribution.
And, yes !!!
If you like the recipe shared here and give it a try at your place then do share in INSTAGRAM by tagging #firsttimercook. I would be so happy to see and surely share in my INSTA stories 😊😊
Now let's go through how to make this "Peanut Chikkis" at home 👇
: Recipe Card
:

jaggery, peanut, sweet, chikkis, Peanut brittle
Vegetarian, indian sweet, brittle, vegan, gluten free, 2 ingredients, dessert
Indian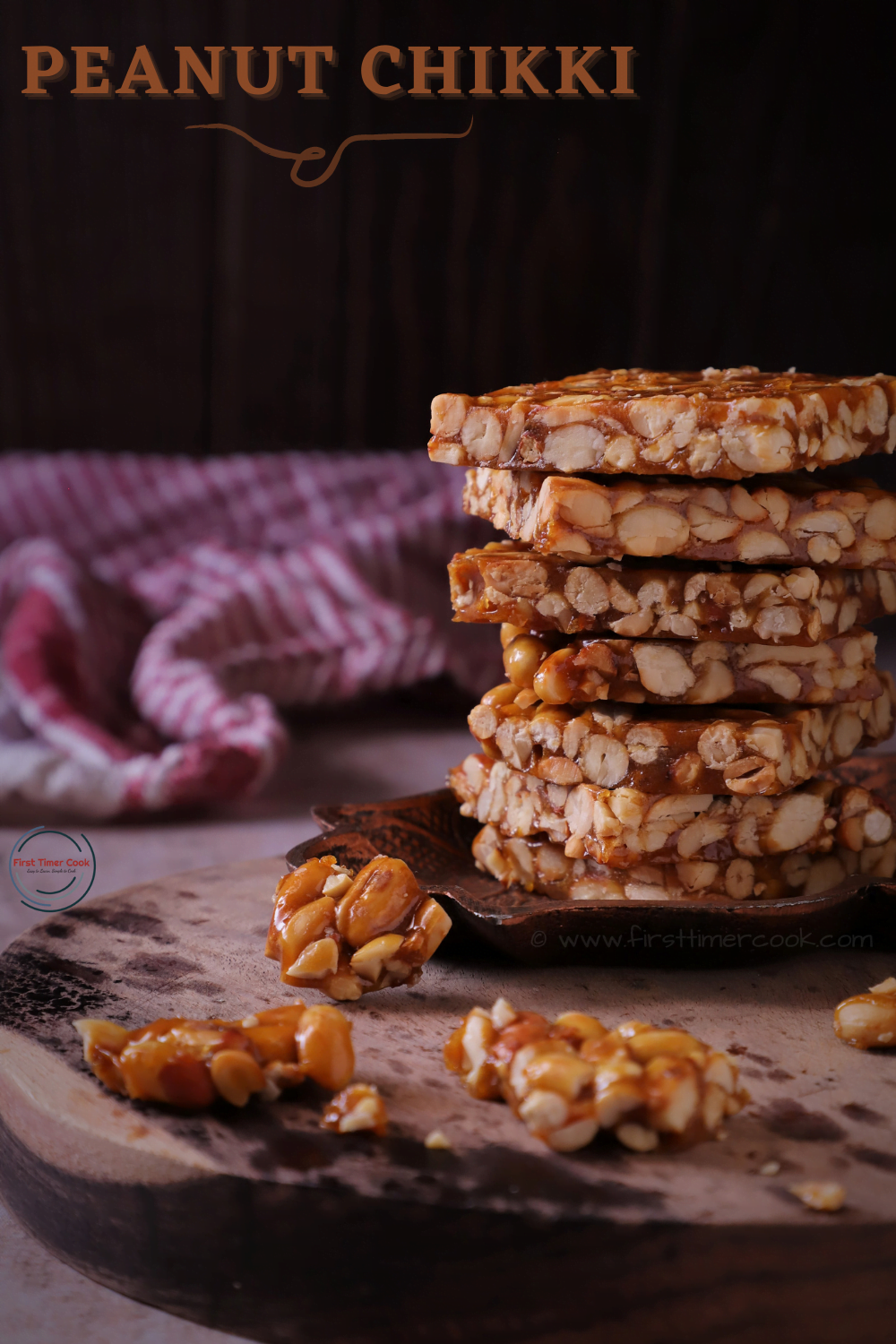 Peanut Chikkis using 2 ingredients
a traditional and most famous Indian crispy sweet using peanut and jaggery
Prep time: 15 MinCook time: 15 MinTotal time: 30 Min
Ingredients
Peanut 2 cup
Jaggery (grated) 1 & 1/4 cup
Instructions
Take all the peanuts in a thick bottom pan and start dry roasting over low-medium heat, stirring continuously to avoid burning.
After roasting for a couple of minutes, the skin of the peanuts will start to come off.
When the peanuts seem lightly golden in color, turn off the heat and transfer all the peanuts to a plate.
Keep aside to cool down completely.
Then simply rub few peanuts in between palms and the skin will come out easily. Do this step for all the roasted peanuts. Keep aside.
Line a plate with parchment paper and keep aside.
Now in the same pan, take the grated jaggery and turn on the heat.
Soon the jaggery will melt, lower the heat and keep boiling, stirring in between.
After a few more minutes when the hardball stage consistency comes (check like this: drop a little jaggery syrup into a bowl of water, It should form hardball), turn off the heat.
Add all the roasted peanuts and mix everything well.
Immediately transfer this mixture onto the plate lined with parchment paper.
Using the backside of a bowl, start pressing the mixture to get an even layer. Instead of a bowl, use a greased rolling pin too to roll the mixture into an even layer.
Without wasting any time (when it is still hot), cut into the desired size using a knife.
Allow to cool down completely and then store in an airtight container to use later!
Notes:
These can be stored in an airtight container at room temperature to serve for a month.
Instead of lining the plate with parchment paper, the plate can be greased with ghee.
https://firsttimercook.com/2021/01/peanut-chikkis-using-2-ingredients.html
Did you make this recipe?
Tag @firsttimercook on instagram and hashtag it #firsttimercook
ook
You may also follow me on Facebook, Pinterest, Twitter, Google+, Instagram and can subscribe for free to get new recipes directly into your inbox 😊
PIN for later :