a creamy and rich Indian pudding using sago (sabudana) flavored with the king of fruit, Mango (aam)

perfect for festive time indulgence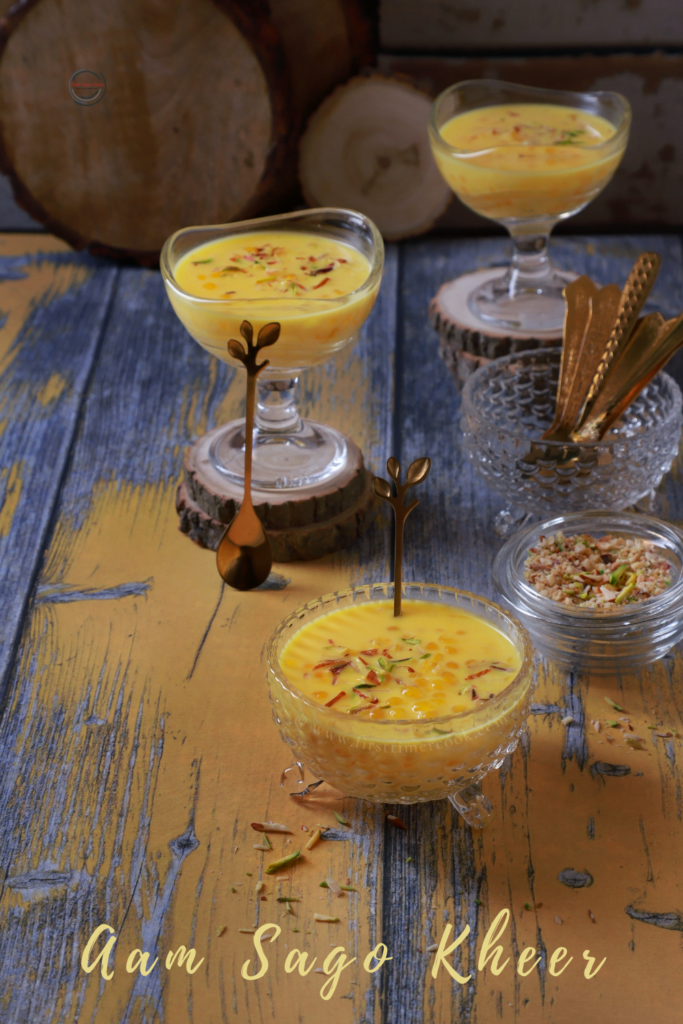 Sago or sabudana is also called tapioca pearls as it is made from the roots of Tapioca or Cassava. During fasting days, this is the most important ingredient which is found in each and every Indian households.
What is Sabudana Kheer?
This kheer is extremely popular in India during festivals, special occasions or especially, during fasting days. The soaked sabudana is cooked with cardamom flavored milk till transparent. Then this luscious Sabudana Kheer is ready to serve, those soft sabudana just melts in mouth in each bite.
What is Aam Sabudana Kheer?
When summer season is on, then why not use the king of fruit in every possible way !
Hence here is Aam Sabudana Kheer. The sabudana kheer is flavored with the fruit, mango. Either homemade or store-bought mango puree is added to the sabudana kheer and voila ! The luscious kheer is ready to go.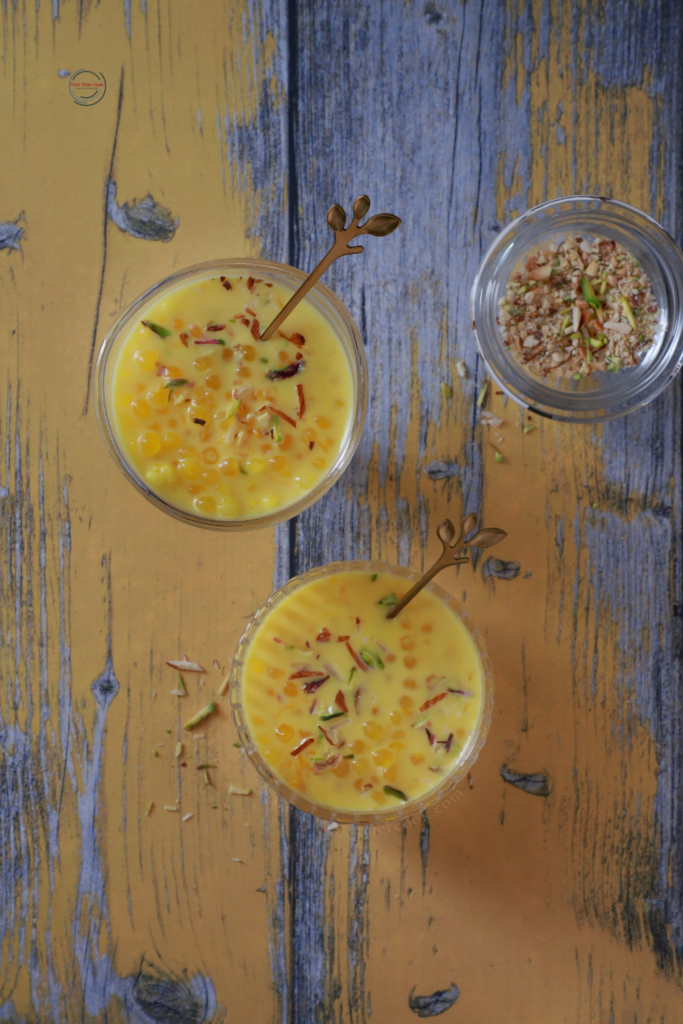 So this Mango Sago Kheer is,
Easy & Quick
Gluten-Free and Vegetarian
Can be made Vegan
Perfect for celebration time
Apt for fasting days
Rich & Creamy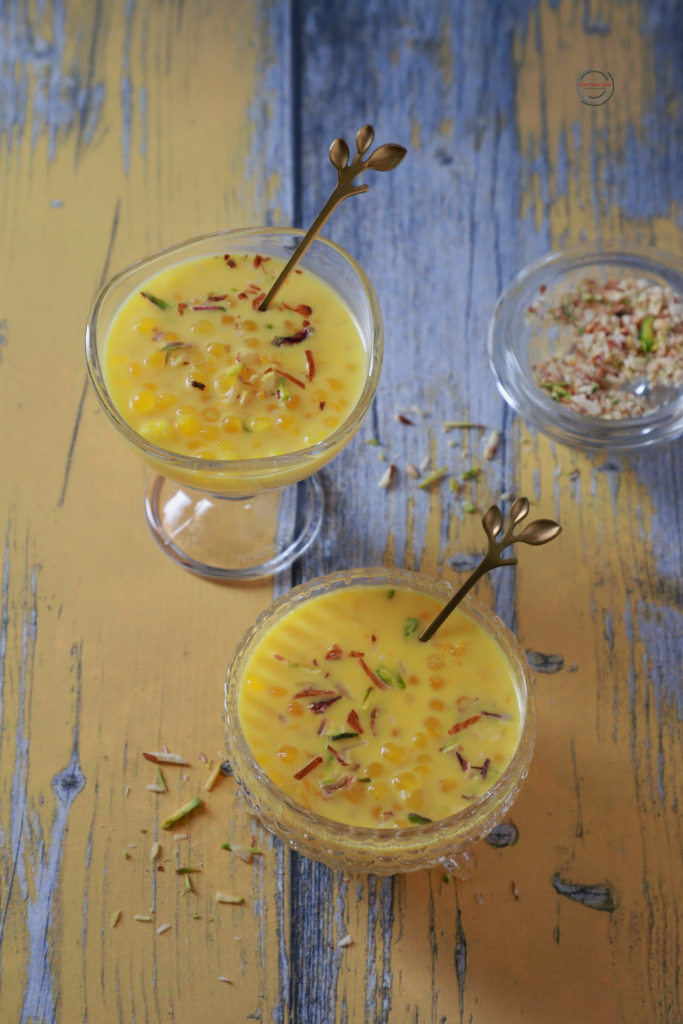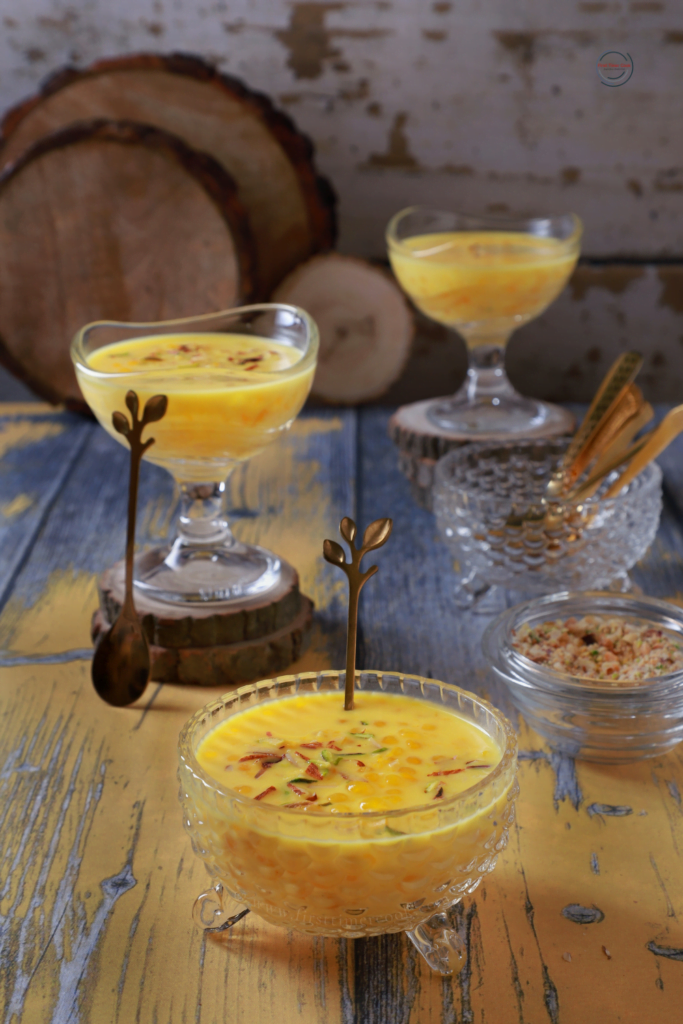 The event-related to this post :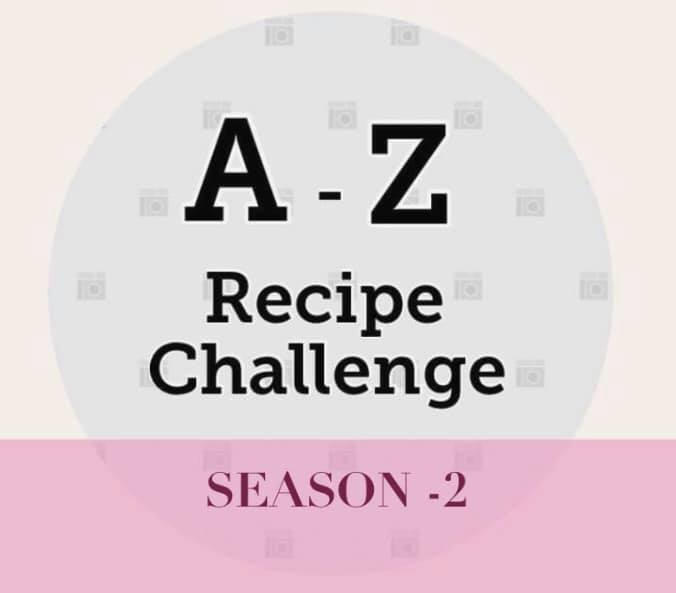 'A-Z Recipe Challenge Season-2' has come up with the alphabet 'C'. That means, there must be a recipe post having the main ingredient name (Hindi name) starting with the alphabet C. So I opted C for 'Chana Dal' and the end result is this 'Chana Dal Peda'.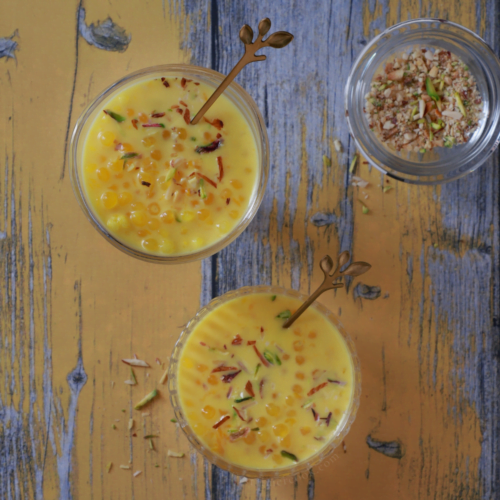 Aam Sabdana Kheer (Mango Sago Pudding)
a creamy and rich Indian pudding using sago (sabudana) flavored with the king of fruit, Mango (aam)
Ingredients
1

medium

Aam (mango)

¾

cup

Sago (sabudana)

1

lt.

Milk

½

tbsp

Mango custard powder

(optional)

1

tsp

Cardamom powder

¾

cup

Sugar

1

pinch

Salt

Dry fruits (finely chopped)

for garnishing
Instructions
First soak the sago in a bowl with enough water for atleast 4-5 hours or overnight.

On the next day, strain the sago and keep aside.

Then peel the mango, chop roughly and then blend into a smooth puree type without adding any water. Keep aside.

Now, heat milk in a deep pan and allow to boil.

After the first boil, simmer it and add the sugar, soaked sago, cardamom powder, salt.

Meanwhile in a small bowl take mango custard powder along with 2-3 tbsp of milk and mix well without any lumps. Keep aside.

When sugar melts completely, add the custard mixture and using a spatula / hand whisk mix everything quickly to avoid any lumps formation.

Soon it will start to thicken, keep mixing using a spatula / hand whisk.

Keep stirring and after some time, the sago balls look transparent and the whole liquid mixture starts to nicely coat the spatula. It means the sago kheer is nicely cooked by now.

Turn off the heat and allow the kheer to cool down a bit.

Then add the mango puree and mix evenly.

Transfer to a container, cover it and keep in refrigerator till serving.

At the time of serving, pour into desired bowl and sprinkle some chopped nuts on top of the chilled mango sago kheer. Serve !
Notes
The soaking time of the sabudana can vary depending on the size/type of the sabudana.
Adjust the amount of sugar depending upon the sweetness of the mango pulp.
Mango custard powder if available at your place then use to make this mango custard, else use regular vanilla custard powder.
The addition of custard powder is completely optional but acts as a thickener in the kheer.
Always add mango puree at the end, else the kheer will start to split.
Mango pure can be used homemade or store-bought. To make mango puree at home, simply peel the mango and chop roughly, and then blend into a smooth puree type without adding any water.
You may also follow me on  

Facebook

, 

Pinteres

t, 

Twitter

, 

Instagram

 

and can subscribe for free to get new recipes directly into your inbox 😊
PIN to read later :