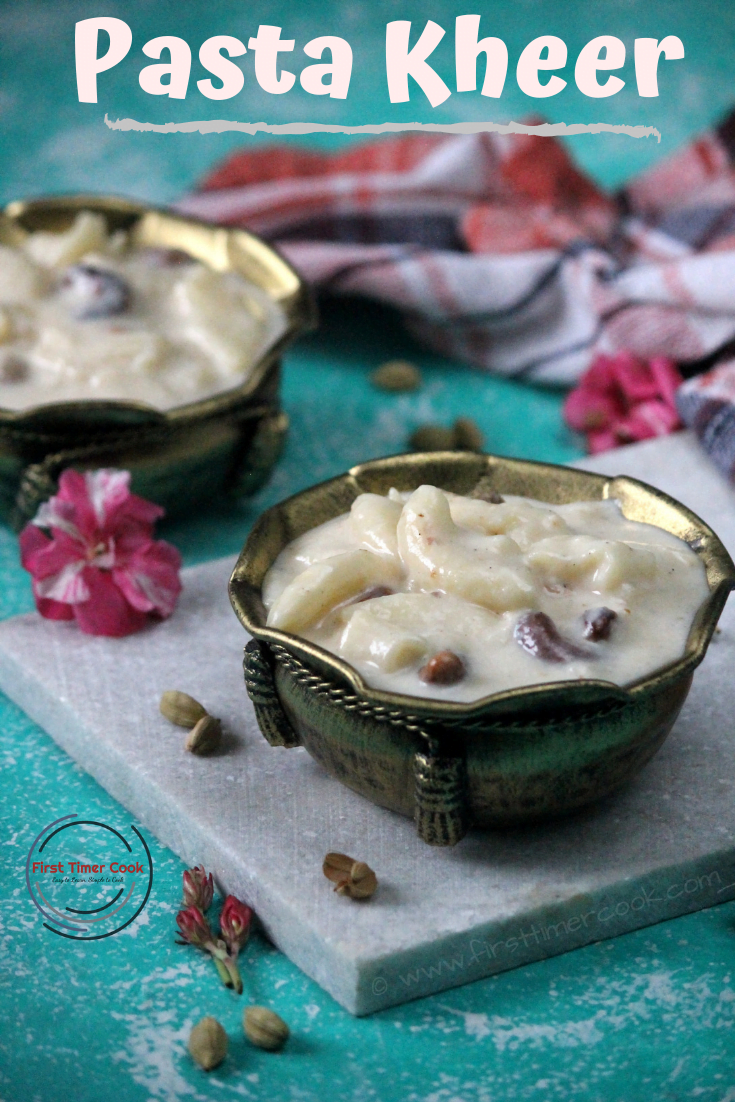 Dessert or mithai (in hindi) is a significant part of Indian cuisine. One must admire that most Indians have sweet tooth not like me although 😉. Milk is incredibly the most important ingredient for making Indian desserts (almost in 90% of Indian dessert milk is used in different forms). Traditionally Indian desserts differ from western categories by the cooking method as the sweets of the Indian cuisine are not baked instead those are prepared on the stove top or even on open fire. And in India, each state has its own touch for desserts like Thekua from Bihar, Chhenapoda from Odisha, Basundi from Gujarat, Shufta from Jammu & Kashmir, Mysore pak from Karnatak, Puran Poli from Maharashtra and many mores too.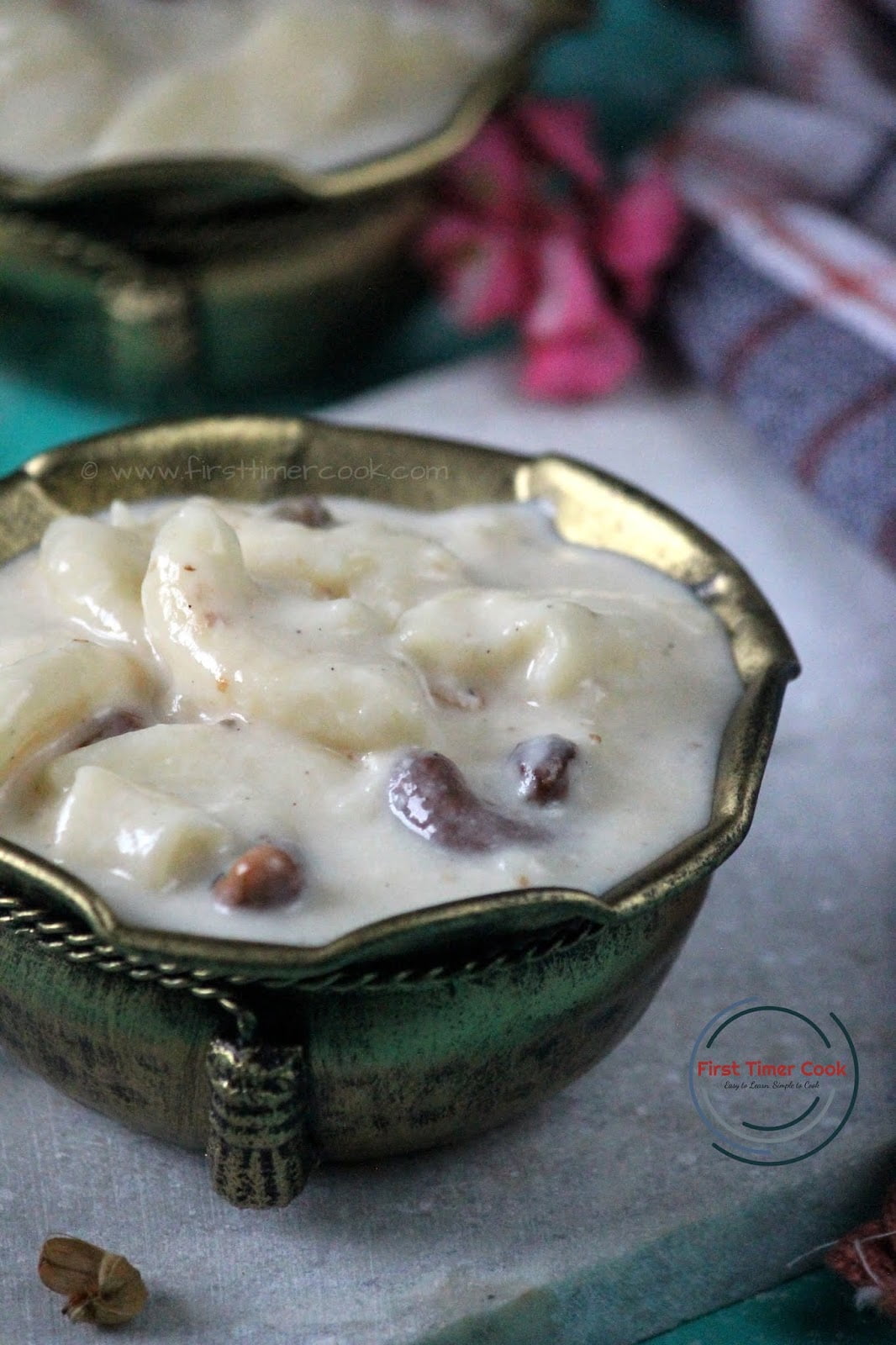 Well as we do grow up with this kind of traditional desserts, then how is about some fusion in this authentic one for a twist !! These days most are in mood of making innovative dishes that reflects in either the making procedure or the ingredients used or even both. Among most Indian desserts, kheer is such a type of dish which has different regional touch. Be it any festival or any celebration, kheer is the most popular Indian dessert that fits into menu of any occasion. Basically kheer is prepared using milk along with rice / vermicelli / flattened rice / tapioca etc, sweetened with jaggery or sugar, loaded with dryfruits and finally flavored with spices like cardamom, saffrons etc. Today's post is all about a fusion touch to our traditional Indian dessert, Kheer as Pasta Kheer or Pasta Payasam or Pasta Pudding.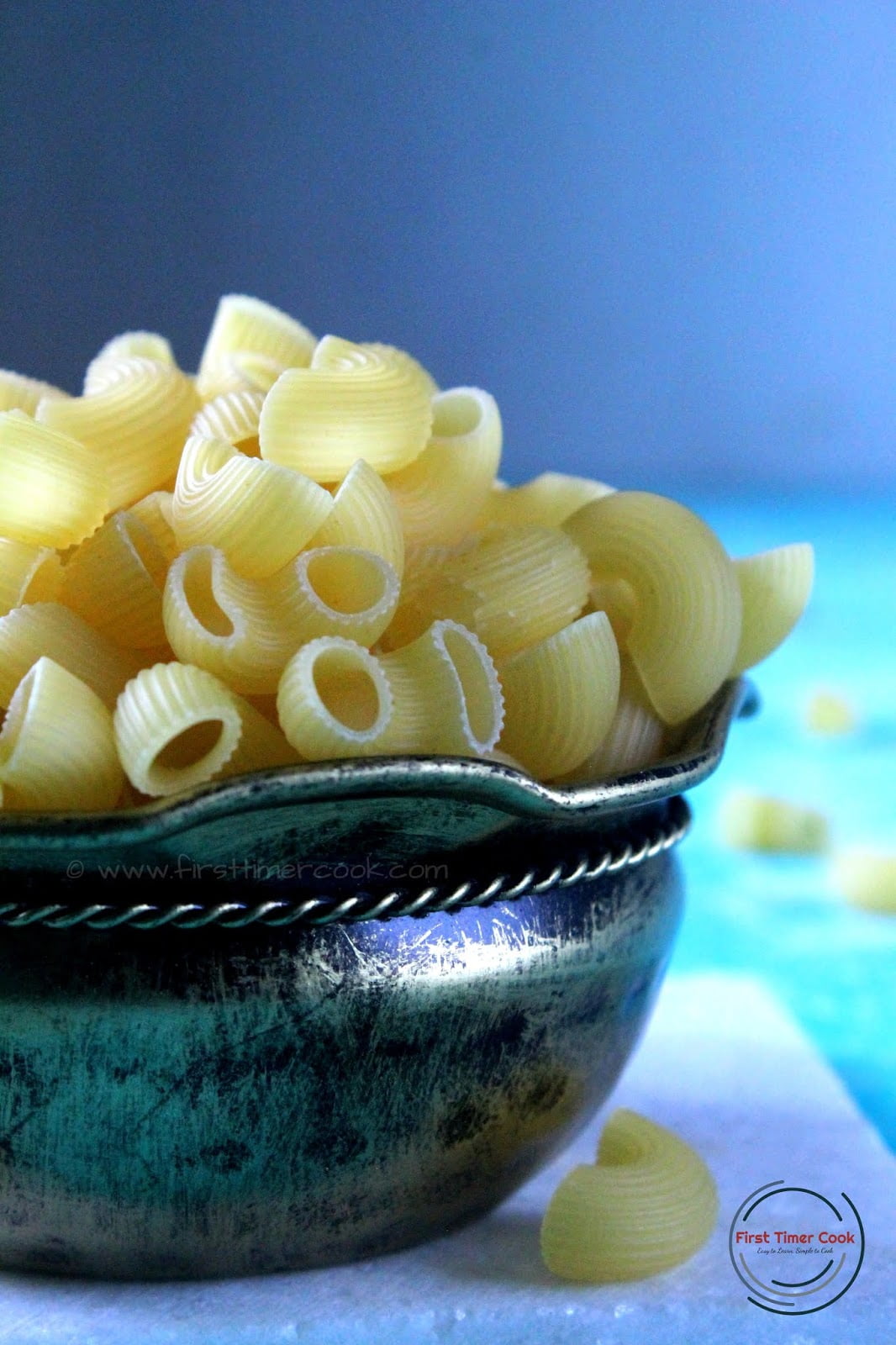 Coconut milk is used to make this kheer and results into a Vegan dessert. Also the sweetness here comes from jaggery, one can use regular sugar too. Any variety of pasta one can prefer to make this sweet dish, only the thing one has to keep in mind that the pasta must be of soft kind (after cooking texture) which will give a melt in mouth texture while having the kheer.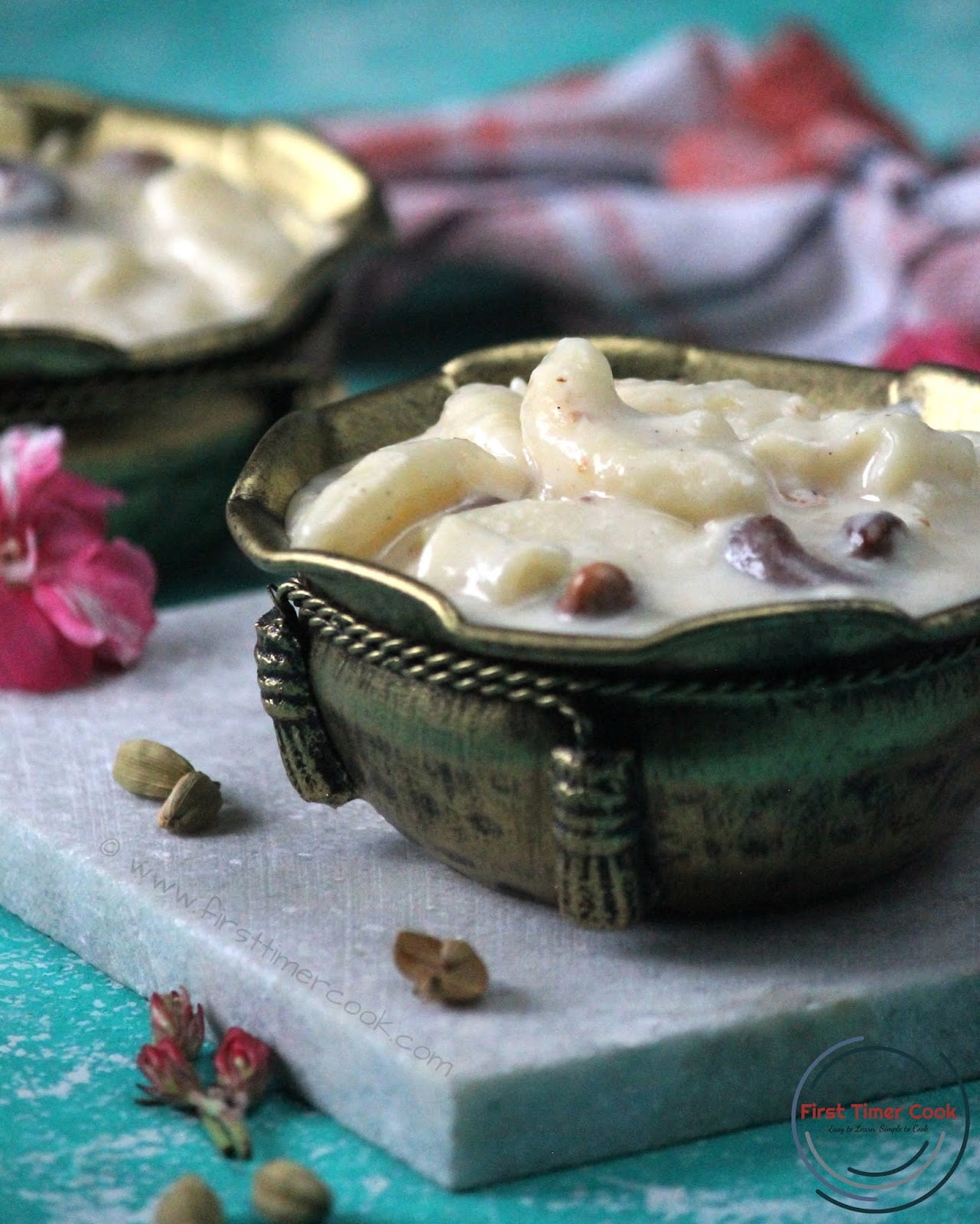 Some freshly grated coconut are blended to a paste with little amount of warm water and that is added to the kheer as a thickening factor. One can skip this addition too and boil the milk little more time to get the desired thickness in the milk. Particularly if there is any hurry then some thickening agent like paste of rice flour or corn starch etc can be added, here I have added paste of some freshly grated coconuts. Kids'll definitely enjoy this pudding if pasta is their favorite. Even elders'll love this modern twist to our humble kheer. So do try if you are craving for sweets right away or in any celebration, festivals like Diwali, Holi, Dusserah, Rakhsa Bandhan etc.
Recipe Card for 'Pasta Kheer | Pasta Payasam | Pasta Pudding' :

Pasta kheer, Payasam, Vegan dessert, Payesh, Fusion Mithai, Fusion dessert, Pasta, Jaggery, Coconut milk
Dessert, Vegan, Fusion, Pasta, Indian Dessert
Indian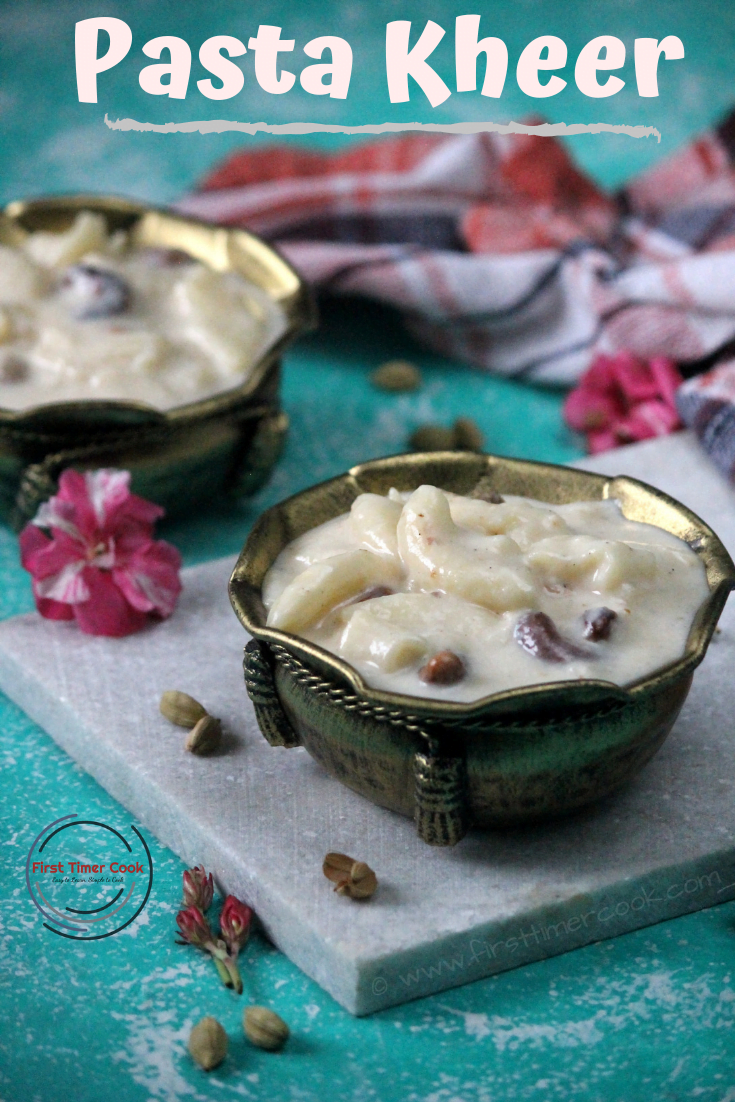 Pasta Kheer | Pasta Payasam | Pasta Pudding
a simple yet perfect twist to our regular kheer / payesh / payasam.
prep time: 10 Mcook time: 35 Mtotal time: 45 M
ingredients:
Pasta 1 cup

Coconut milk 2 cup

Coconut (grated) 2-3 tbsp

Jaggery (grated) 3/4 cup

Cardamom powder 1/2 tsp

Cashew 2 tbsp

Raisin 1-2 tbsp

Salt 1 pinch

Water as needed

Oil 1 tbsp
instructions:
How to cook Pasta Kheer | Pasta Payasam | Pasta Pudding
First cook the pasta pieces according to the package instruction. Drain and keep aside.

Make a fine paste of 2-3 tbsp of fresh coconut with little amount of warm water and take into a bowl.

Heat oil in a deep pan and fry the cashews and raisins until golden brown in color. Transfer to a plate.

In the same pan, take water along with jaggery and allow the jaggery to melt.

When jaggery is dissolved completely, turn off heat and strain the jaggery syrup to remove any impurities.

Again put the jaggery syrup in the pan and turn on heat.

Add in coconut milk along with cooked pasta and a pinch of salt.

Bring to a single boil and then simmer for 8-10 minutes, stirring in between.

Then add the fresh coconut paste along with cardamom powder, fried cashews and raisins.

Give a gentle mix and cook for 1 minute more.

Turn off heat and serve warm !
NOTES:
Coconut paste here I have added to get a little thickness in the kheer. But this addition is optional.
Some chopped dry fruits can be sprinkled on top of the kheer while serving.
Adjust the sweetness of the kheer as desired by the amount of jaggery.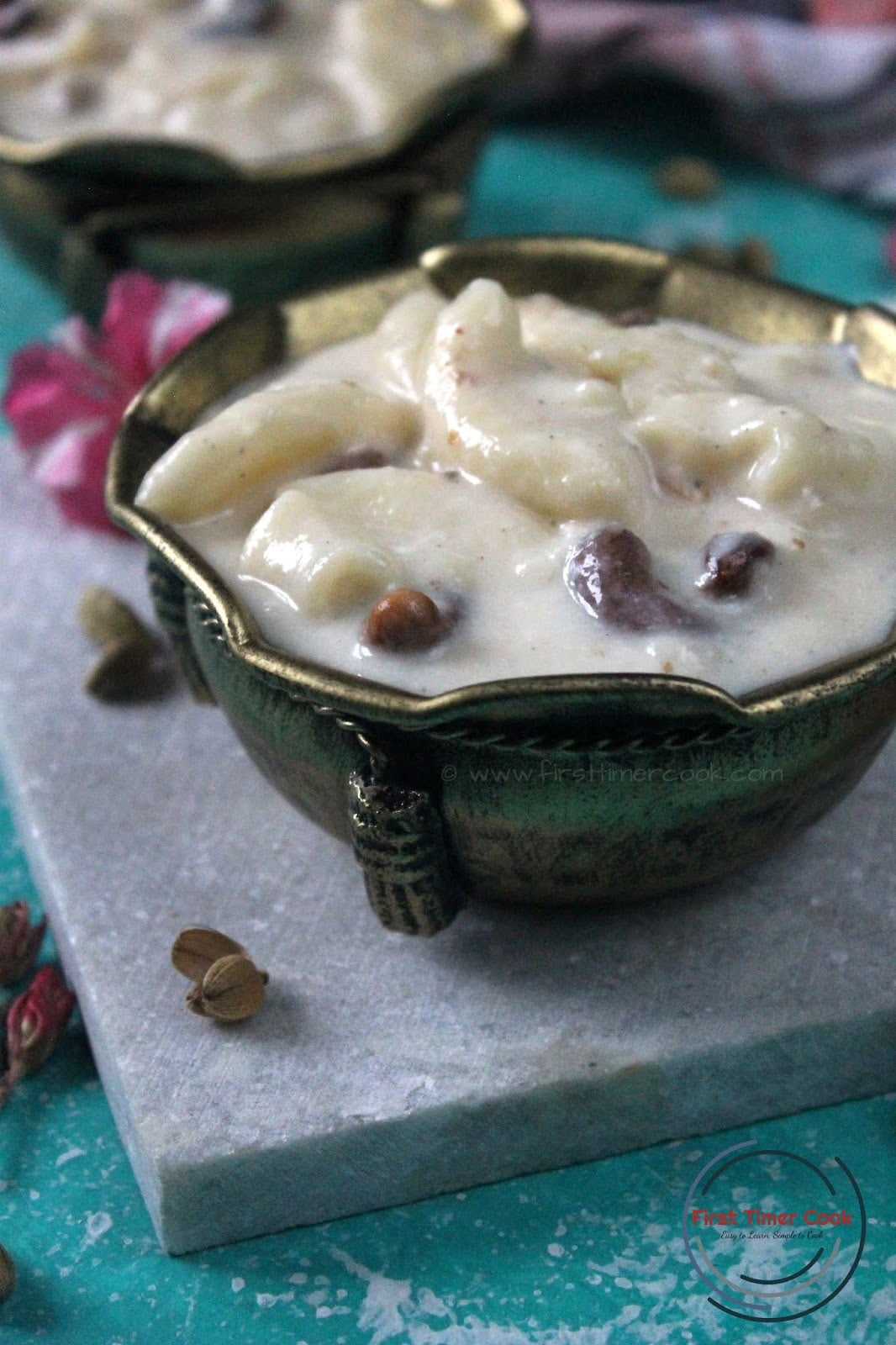 If you tried my recipe and enjoyed fully, then please share some pictures of your creation with me. Also kindly rate the recipe below, give your valuable feedback either in the comment box below or tag me as @firsttimercook on Instagram.
You may also follow me on Facebook, Pinterest, Twitter, Google+, Instagram and can subscribe for free to get new recipes directly into your inbox 😊
This Pasta Kheer / Pasta Payasam / Pasta Pudding is contributed for 205th theme of the Foodie Monday Blog Hop foodie group which is decided as 'Mithai mein twist' and suggested by me. Basically we, all the group members had decided to give a fusion touch to most of our Indian Desserts.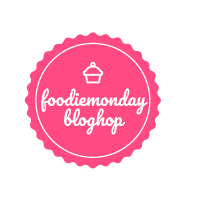 PIN for later :