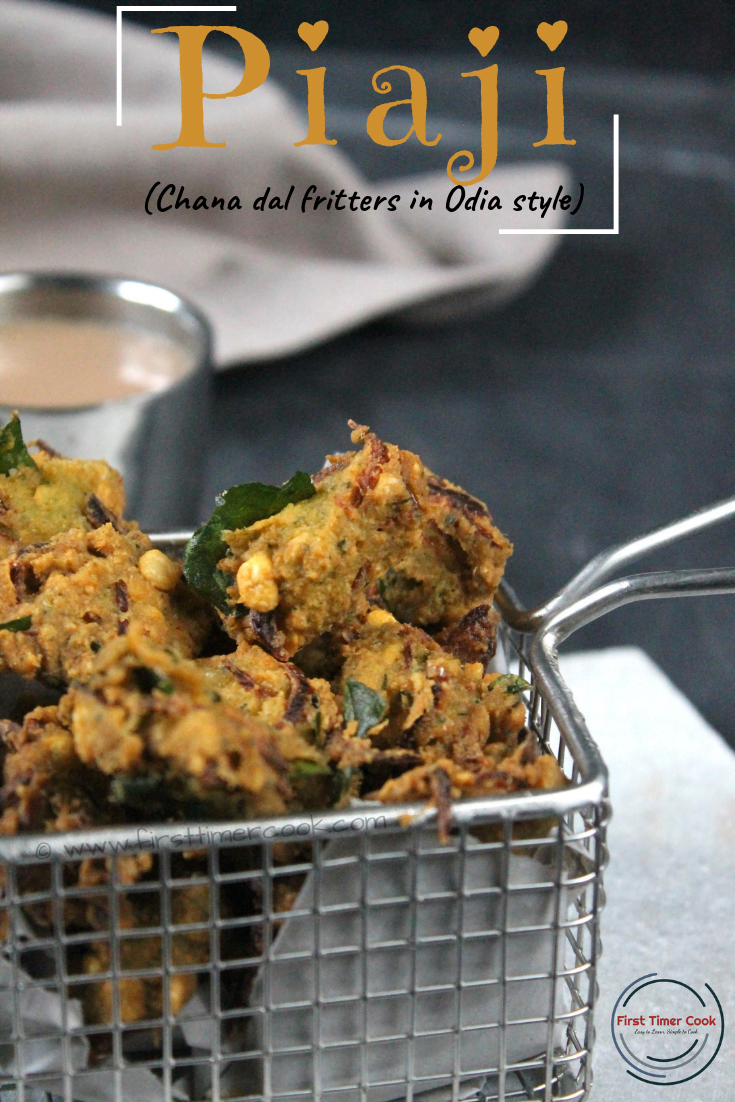 Finally rainy days are on full swing in most part of India. And this brings a subtle chill weather all around. To balance this we always crave for some hot snacks with a hot cup of tea. In India each region has its own delicacy related to these type of days. In odia cuisine, there are also a variety of snacks which one can surely enjoy as snacks like pakudi (onion fritters), bara (vada), aloo chop, piaji, chaula bara (fritters using parboiled rice), nimki, mudhi mixture etc along with a hot cup of adrak wali chai (giner milk tea) or masala tea as well. These snacks definitely boost anyone's mood in a cozy and cold evening specifically.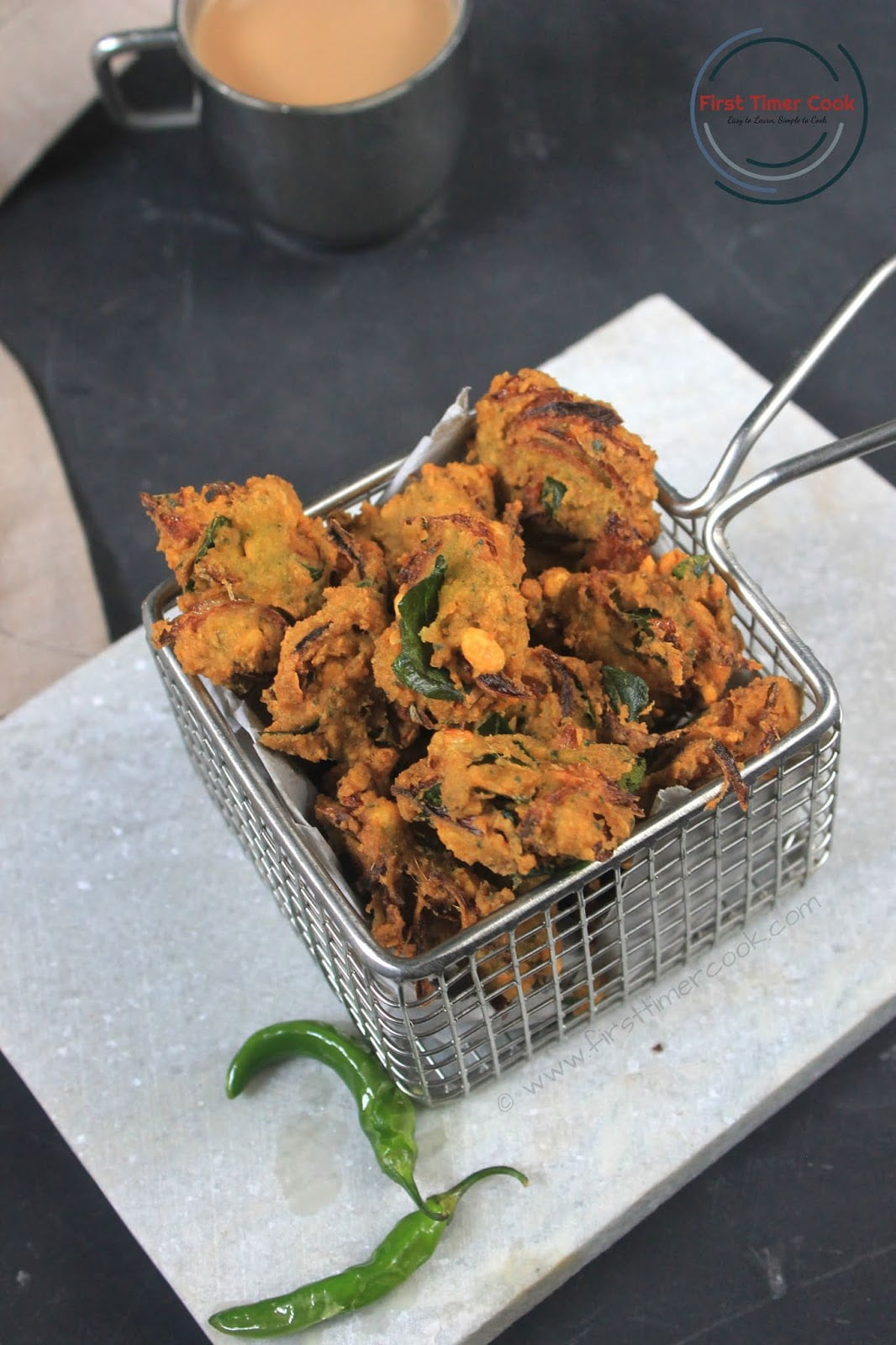 Today I have come up with the Chana Dal Fritters in Odia style aka Piaji. In South Indian cuisine also similar kind of chana dal vada are prepared, but both are quite different. The word Piaji comes from the odia word Piaja (onion in English). Basically a generous amount of onion slices are added into the coarse paste of soaked chana dal, hence the name is like that. I always love to add mint leaves along with curry leaves while grinding the soaked chana dal. This gives a nice color as well lovely taste to the fritters.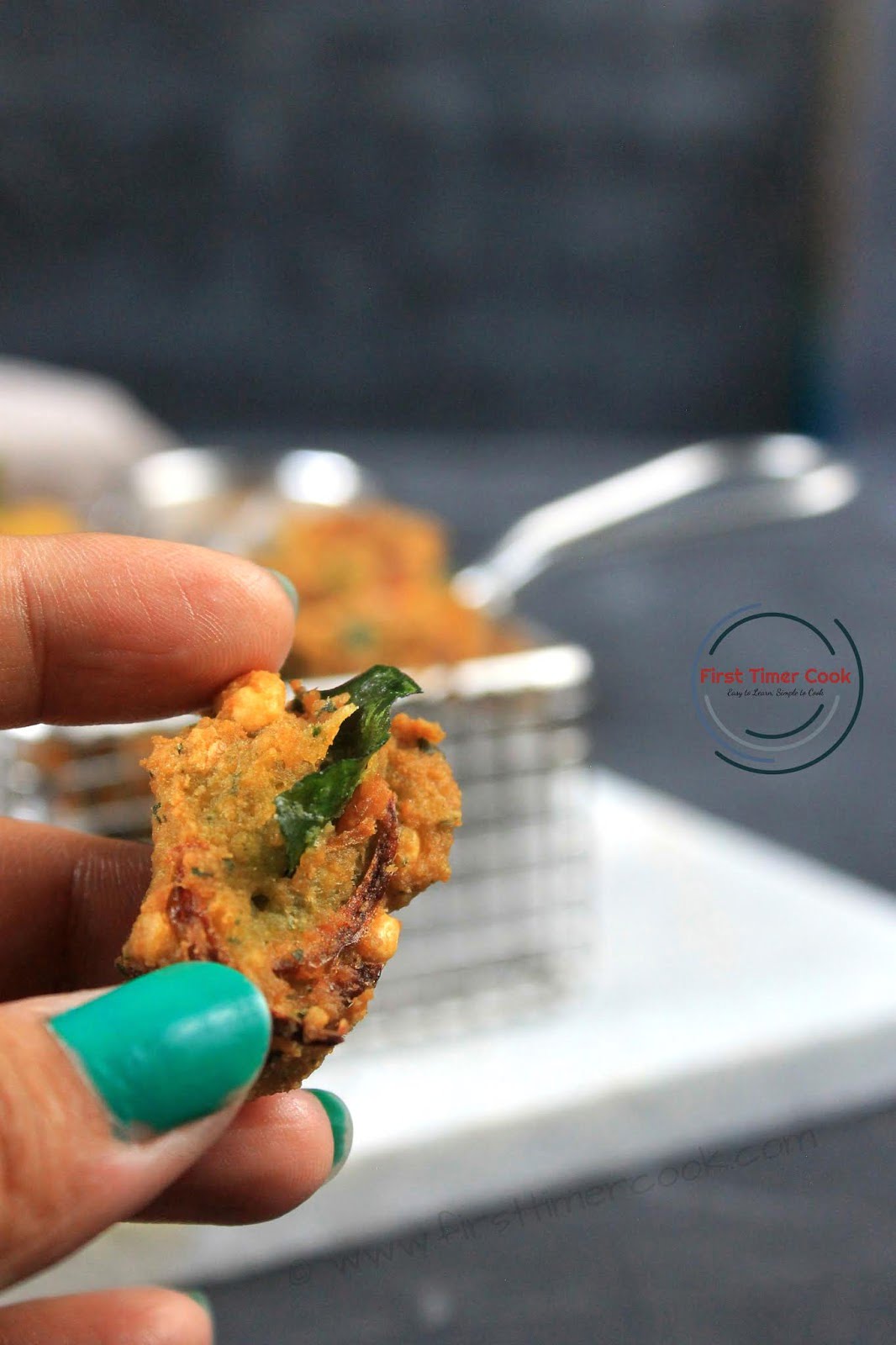 One or two pinch of baking soda is added here to get a soft texture in the piaji and this is the main difference between chana dal vada and piaji. This is also purely Vegan and gluten free snack option. Perfectly crisp, spicy and completely wholesome fritters one can have as it is or accompanied with some hot cup of tea or even with odia special ghuguni (yellow pea curry). Do try in this ongoing season !
Recipe Card for 'Piaji | Chana Dal Fritters in Odia style' :

Snack, vegan, Fritter, gluten free, Chana Dal, Deep frying, Pakoda, Monsoon snack,
Snack, Fritter, Chana Dal, Deep frying, Pakoda
Odia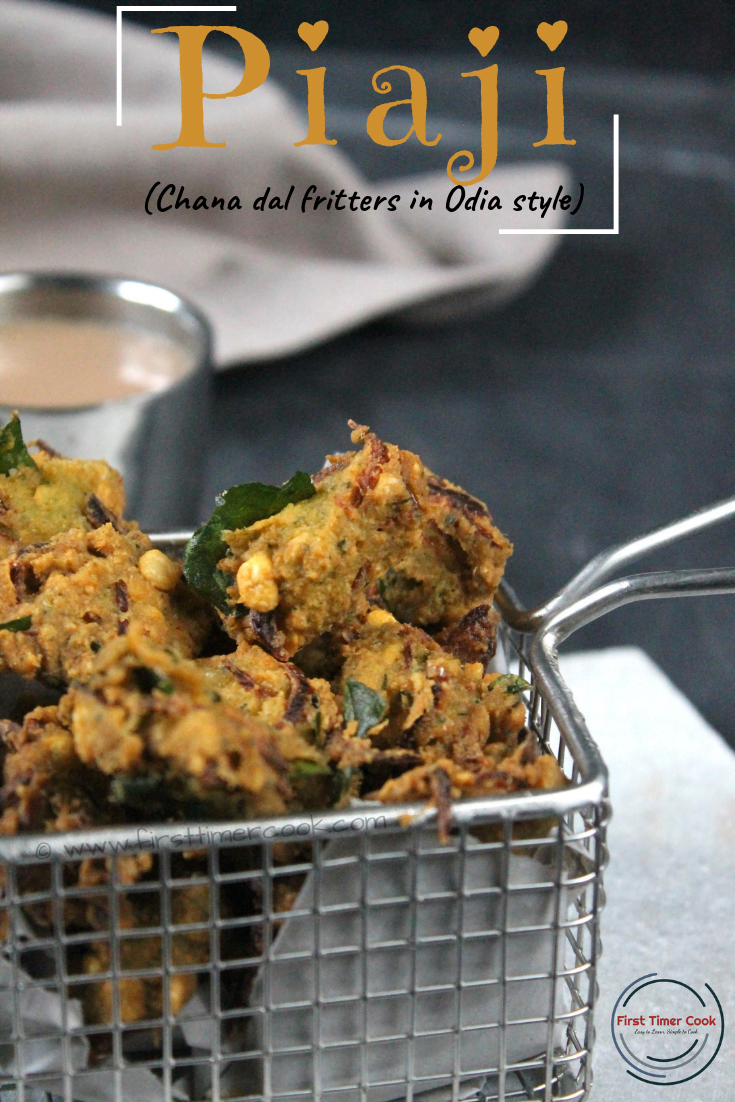 Piaji / Chana Dal Fritters in Odia style
some fritters using a mixture of coarse paste of soaked chana dal, sliced onions along with some more spices
prep time: 10 Mcook time: 15 Mtotal time: 25 M
ingredients:
Chana dal (Bengal gram) 1 cup

Onion (finely sliced) 1 no.

Garlic clove 3-4 no.

Ginger (roughly chopped) 1/2 inch

Green chili 2-3 no.

Mint leaf 1/4 cup

Baking soda 2 pinch

Curry leaf 2-3 sprig

Cumin seed 1/2 tsp

Oil for deep frying

Salt as needed
instructions:
How to cook Piaji / Chana Dal Fritters in Odia style
First wash and clean chana dal in regular water.

Soak in a bowl with enough water for atleast 1-2 hours.

Then drain the dal and put into the blender jar along with green chili, mint leaves, curry leaves (1 sprig), roughly chopped ginger, garlic cloves.

Blend into a coarse paste without using any water.

Transfer this coarse paste into a mixing bowl.

Add finely sliced onion, cumin seeds, salt, baking soda, curry leaves (2 sprig) and mix everything very well.

Heat oil in a pan for deep frying.

When oil is hot enough, make 1-2 inch size balls from the mixture and carefully drop each one into the oil (drop 5-6 balls in a single batch).

Deep fry them over medium heat until cooked well and turn golden brown in color.

Transfer to a plate lined with paper towel.

Repeat same with rest mixture.

Serve hot with fried green chilies or masala chai or ghuguni (odia style matar curry) or even with any chutney !
NOTES:
One can shape the balls like small patties and then deep fry.
The size of the piaji is as desired, but I like the small sized piajis.
Adjust the spiciness as needed.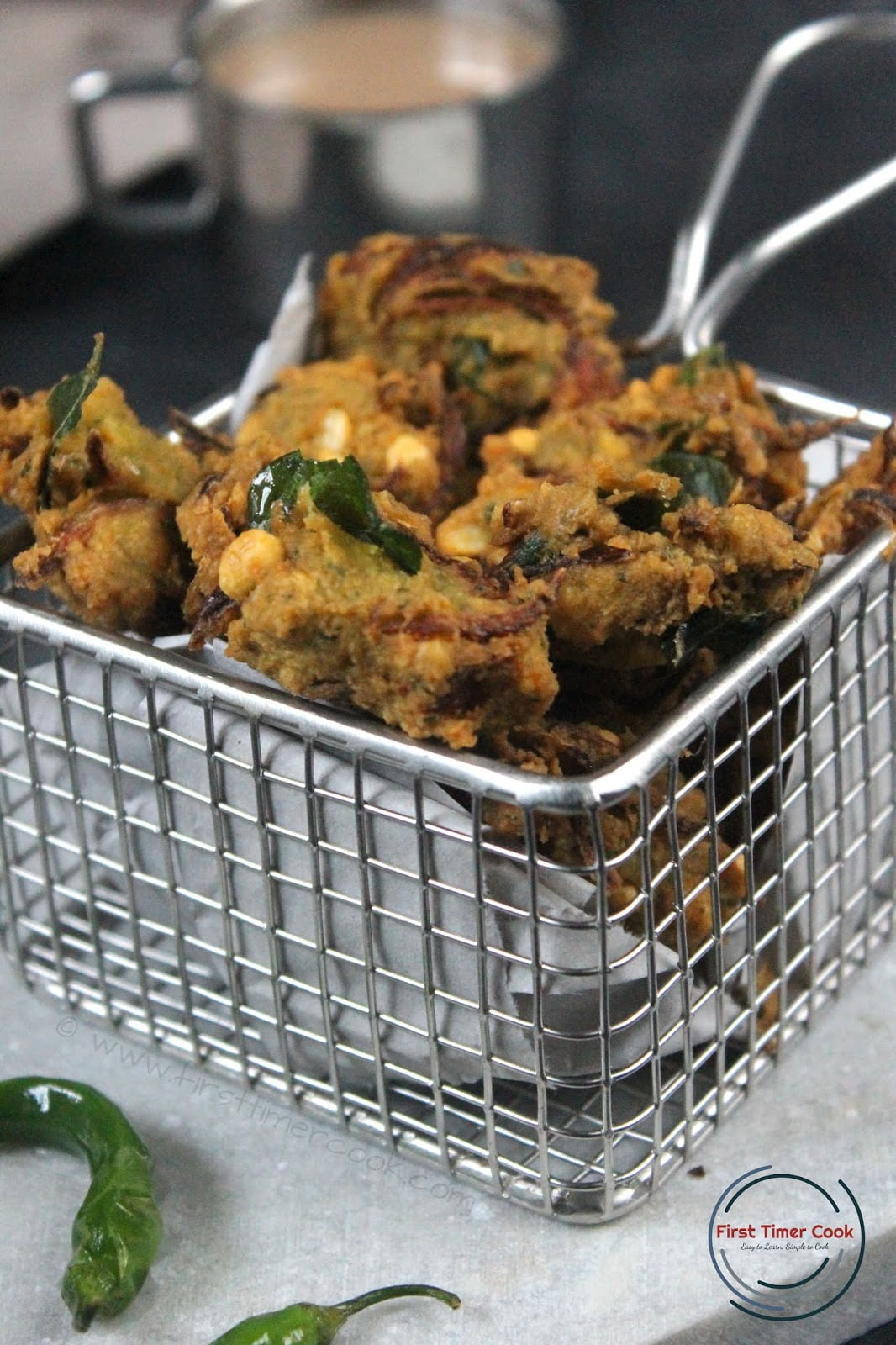 If you tried my recipe and enjoyed fully, then please share some pictures of your creation with me. Also kindly rate the recipe below, give your valuable feedback either in the comment box below or tag me as @firsttimercook on Instagram.
You may also follow me on Facebook, Pinterest, Twitter, Google+, Instagram and can subscribe for free to get new recipes directly into your inbox 😊
This Piaji | Chana Dal Fritters in Odia style is contributed for 'Pakoda' theme of Food For Feast group.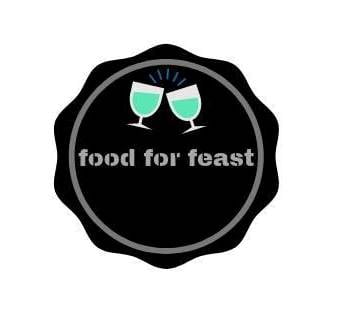 PIN for later :