Himachal Pradesh, one of the north state of Indian subcontinent is such a beautiful state which offers a wide range of lip smacking as well as savory food items. The cuisine of Himachal Pradesh has a significant influence of the Punjabi and Tibetan style of food. The people of Himachal Pradesh prefer very spicy food items. However in their daily and regular routine most of the citizens have north Indian dishes that are easy to make and very tasty to eat.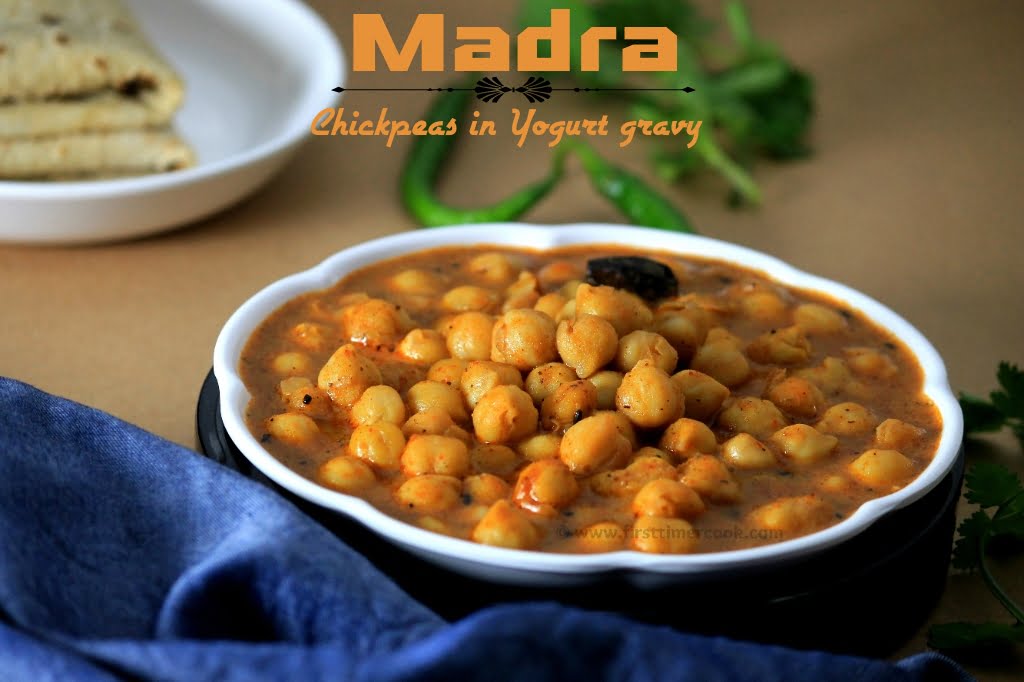 The meals are mainly rich in lentils, rice, meat and green leafy vegetables. Nevertheless these are yummy treats, full of flavored, textured and cultured goodness. Himachali cuisine has a unique aroma and flavor due to the usage of a lot of ghee, yogurt, cardamom and of course, slow flame cooking style. Well, this is Monday again ! The theme for 129th Foodie Monday Blog Hop is decided as 'Himachal Pradesh Cuisine'. So among all the delectable Himachali cuisine, I have contributed madra of Chamba district for the theme.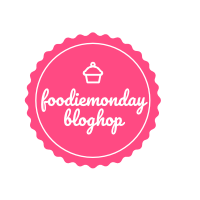 A most popular Himachali dish, madra comes from the high altitudes of the Chamba district. Basically chickpeas (kabuli chana) or kidney beans (rajma) are cooked slowly in a gravy of yogurt (hung curd). So madra is also known to be a kadhi like dish. It is one of the most widely-renowned dishes in the hills. The curry is full of pahadi flavors, mustard oil, onions, garlic and ginger. But I have prepared this madra without using any onion or garlic and mustard oil. Also another chickpea curry already I have posted in my blog using capsicum as Chole Capsicum Masala which is cashew based curry.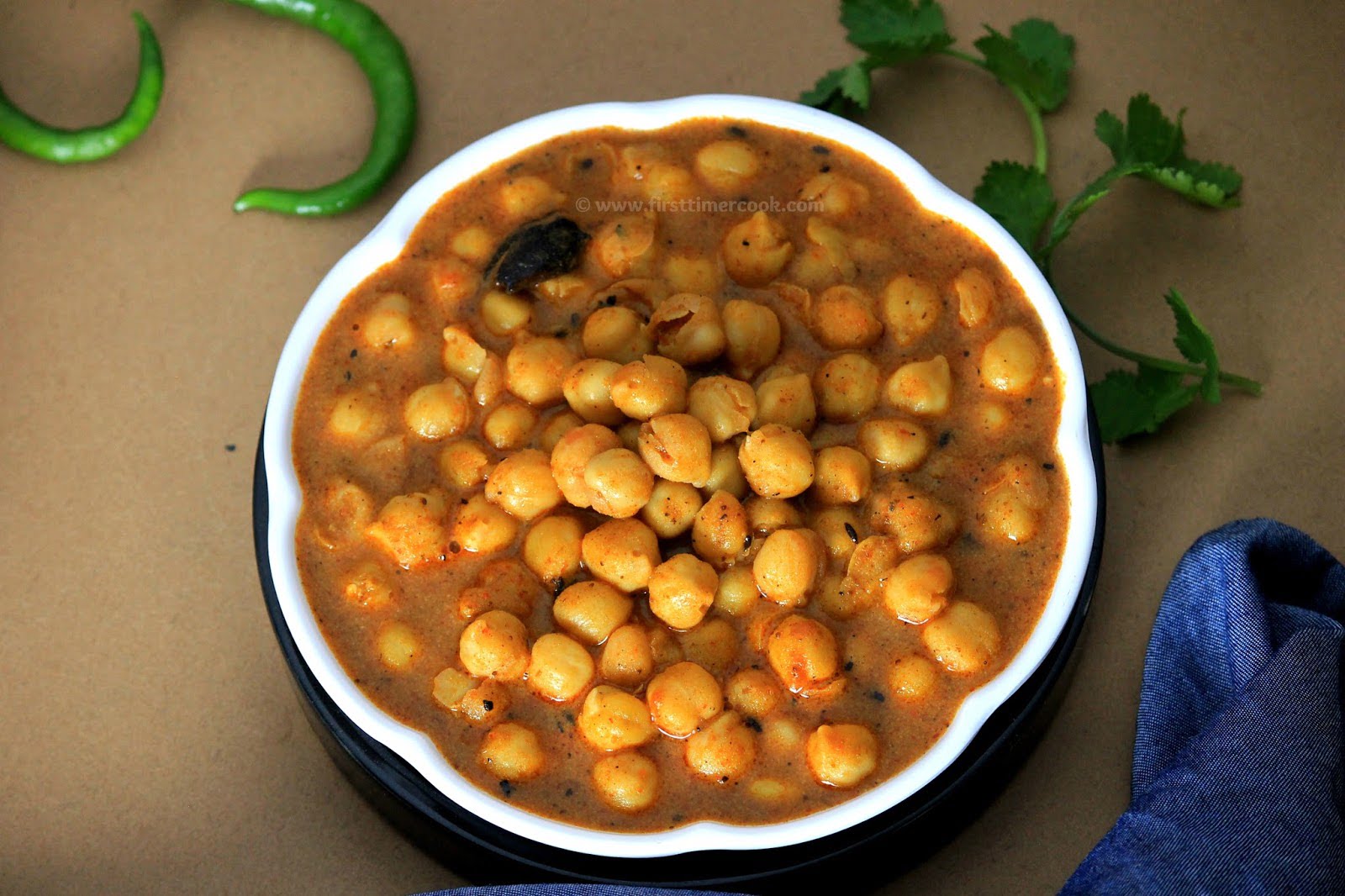 The yogurt play the key role in this dish, particularly always have to keep eye on not to cuddle the curd after adding to the dish. Some rice flour is also used in this dish to make the gravy a bit thick. This dish, madra is a perfect side dish for plain roti, paratha, poori or simple steamed rice as well. Madra is a must prepared dish in Himachal Pradesh's traditional function named as dham. So lets go in details method of preparation of this most delectable madra, a delicacy of Chamba district of Himachal Pradesh.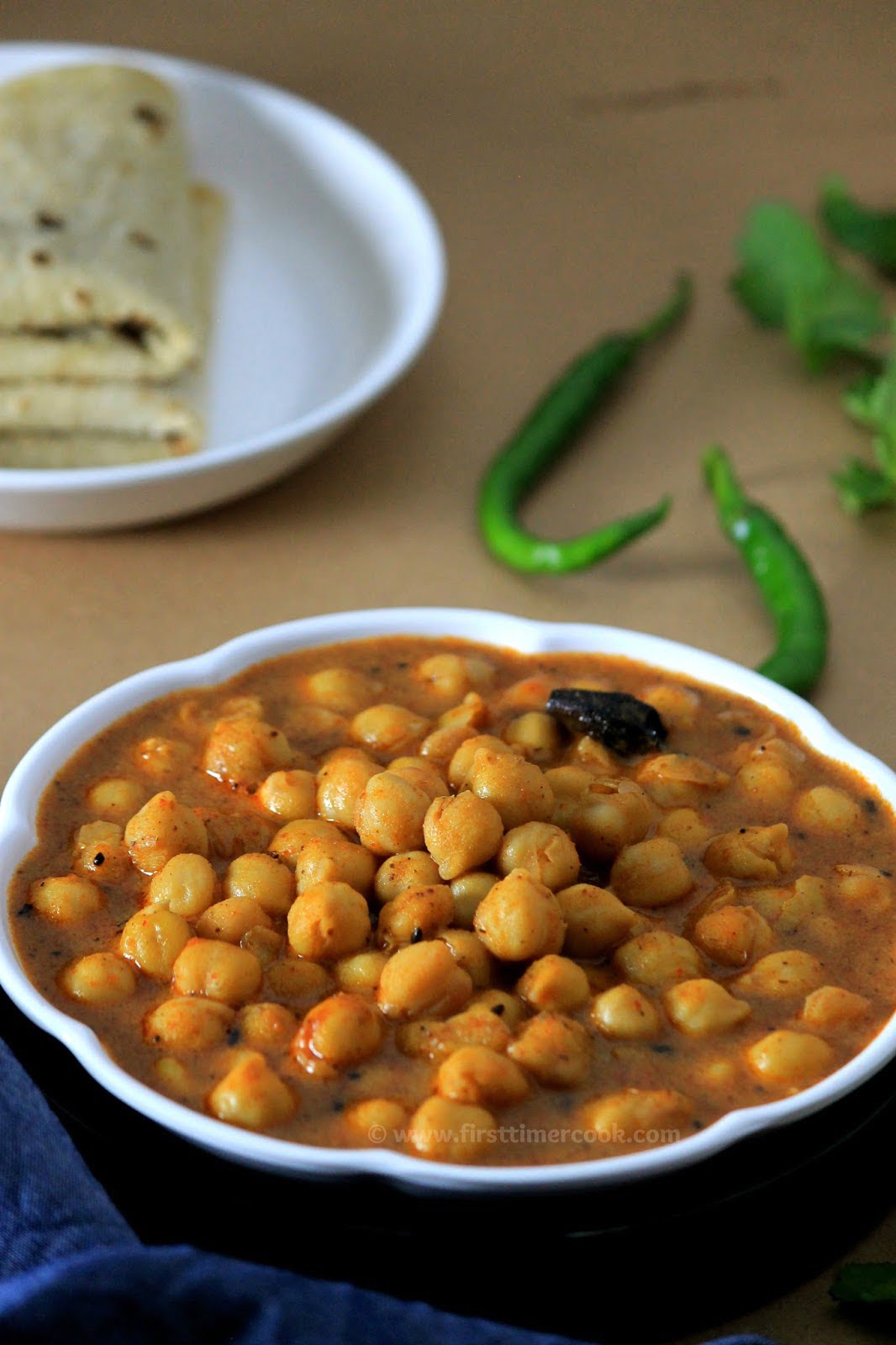 Preparation Time : 10 mins | Cooking Time : 25 mins
Ingredients :
| | |
| --- | --- |
| Ingredients | Measurements |
| Chickpea (soaked) | 1 cup |
| Yogurt / hung curd | 2 cup |
| Rice flour | 1 tbsp |
| Cinnamon | 1 inch |
| Black cardamom | 1 no |
| Black Pepper | 4-5 no |
| Clove | 3-4 no |
| Cumin seed | 1 tsp |
| Asafoetida (hing) | 1 pinch |
| Kashmiri red chili powder | 2 tsp |
| Coriander powder | 1 tbsp |
| Garam masala powder | 1 tsp |
| Turmeric powder | ½ tsp |
| Oil | 3 tbsp |
| Ghee | 2 tsp |
| Salt | As needed |
| Water | As needed |

​
Method :
First roughly crush cloves, black pepper, black cardamom, cinnamon and keep aside.
In a pressure cooker, add all the soaked chickpeas / kabuli channa, salt, water and cook until chickpeas are properly done.
Now in a pan, heat oil.
Add cumin seeds, asafoetida and allow to splutter.
Add all the roughly crushed whole spices and fry for 4-5 seconds.
Add coriander powder, turmeric powder, garam masala powder and red chili powder. Give a quick stir.
Then add boiled chickpeas, salt and mix everything well.
Cook for 2-3 minutes.
Turn off heat.
Now in a mixing bowl beat curd and rice flour to form a smooth texture.
Add this yogurt mixture to the cooked chickpea pan and mix everything well.
Again turn on heat and place the pan over low heat.
Add ghee, give a stir and cook for 8-10 minutes.
Turn off heat and serve hot with roti or paratha or steamed rice !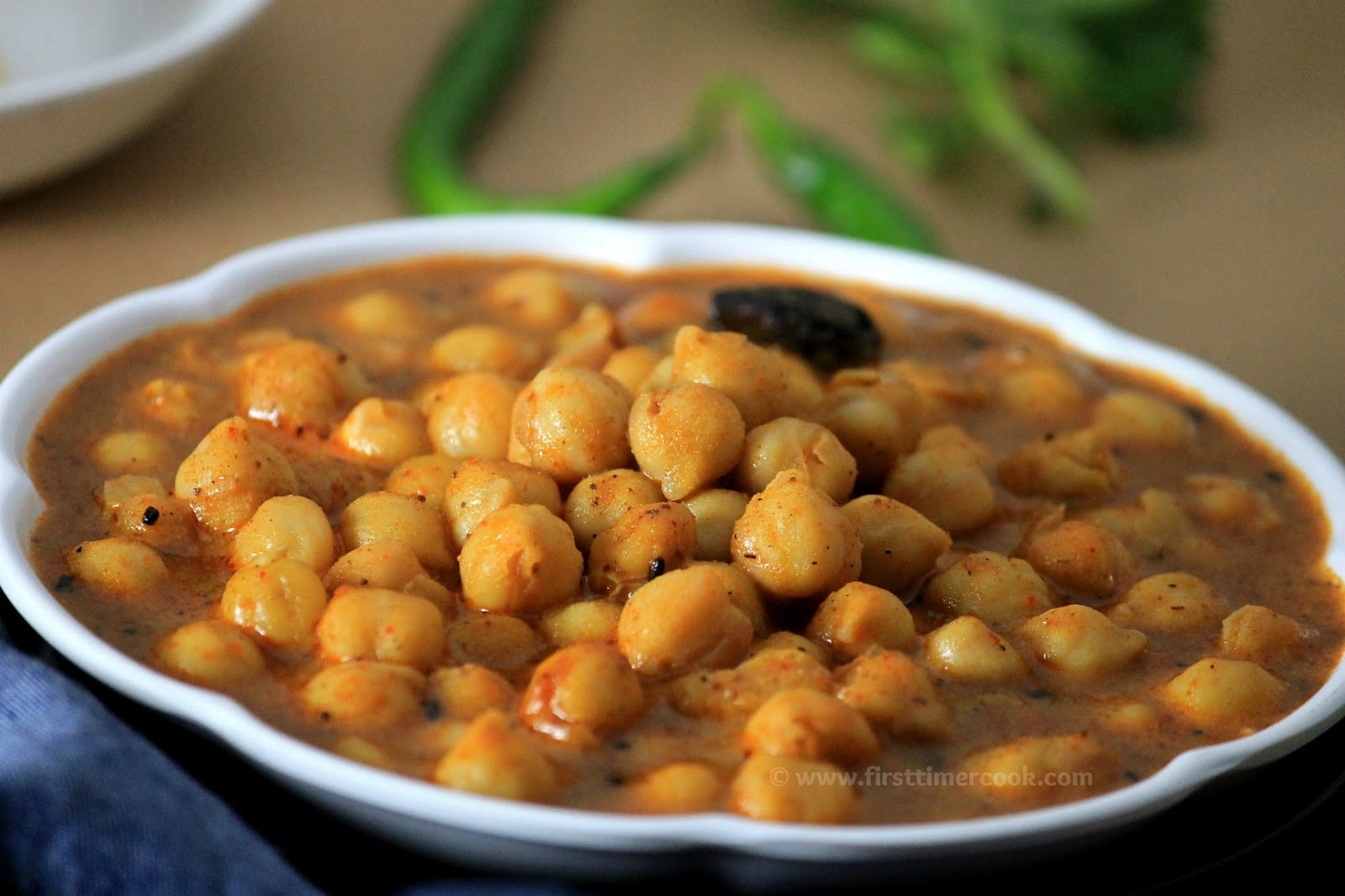 Notes :
Rice flour is added to thicken the gravy a bit. But this addition is optional.
The chickpeas used here is the normal ones. If there is any hurry, then just used canned chickpeas.
PIN for later :