The first month of 2018, January now came to end. The January month challenge in Shhhhh Cooking Secretly Challenge group was 'Chhattisgarh Cuisine'. For this theme, my partner was Poornima who gave me 2 secret ingredients as Chana dal (split chickpea) and cumin seed. So I prepared one of the healthy snacks from Chhattisgarh cuisine, Bafauri using these two ingredients.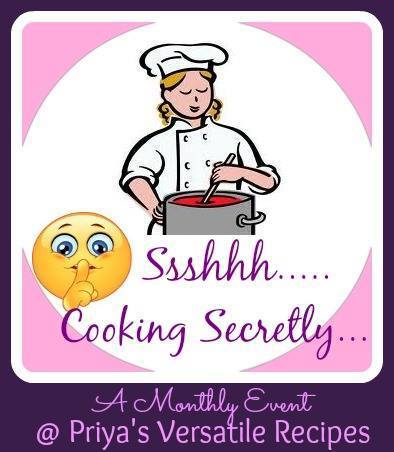 Bafauri is mainly prepared from chana dal in a steaming process. Chana dal are basically baby chickpeas which are first splitted and then polished to get the final texture. This dal is much nutritious and can be easily digested. Some health benefits of chana dal or split chickpeas :
The chana dal has a very low hypoglycemic index which is important for diabetes person.
Also high in fiber and helps to lower cholesterol.
A helpful source of calcium, folate, zinc and protein.
Consists of polyunsaturated fat and hence helps in diet control.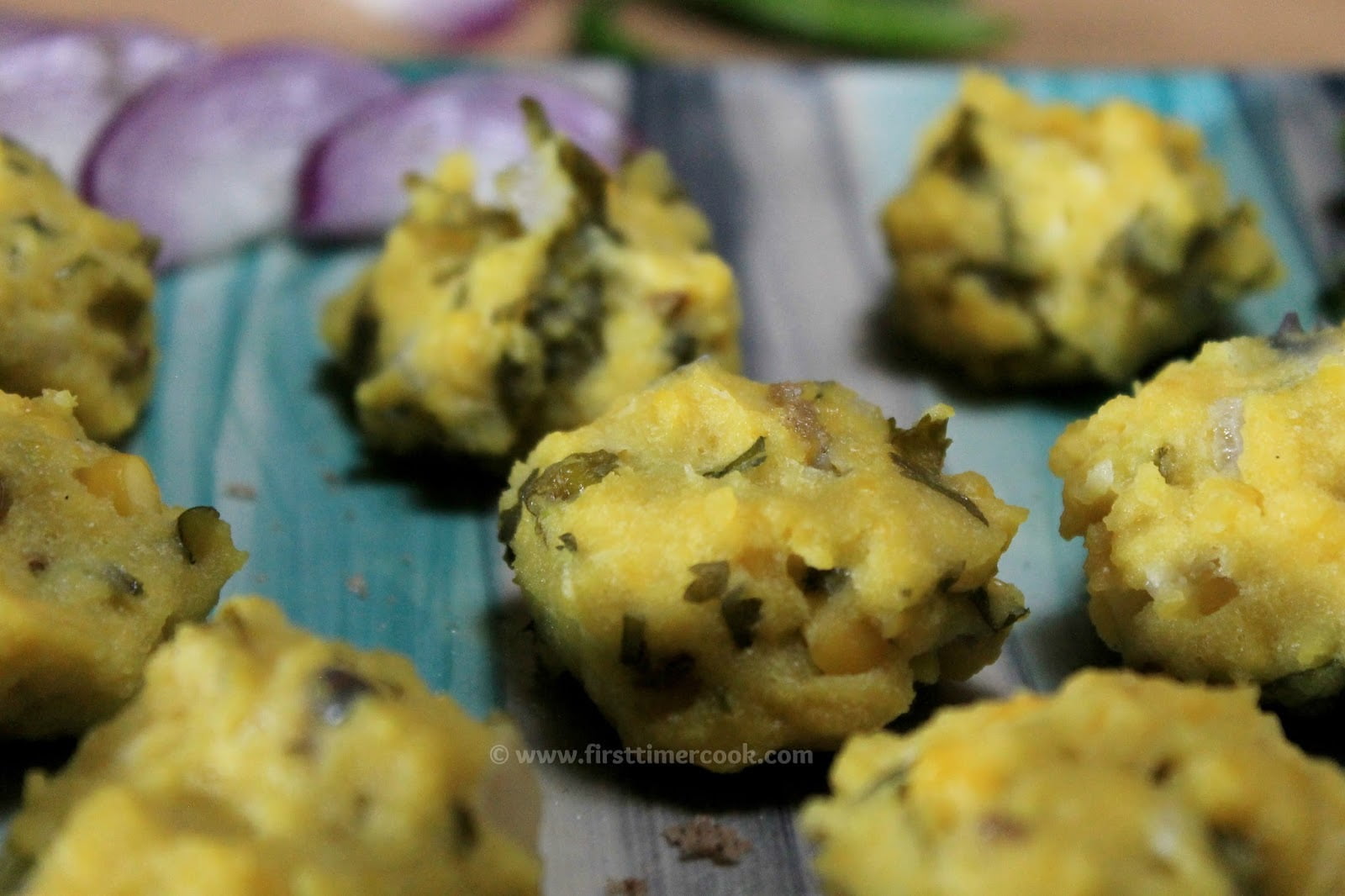 With these health benefits of chana dal and including the steaming process, bafauris are the most healthiest ones as compared to the fried snacks. Basically some soaked chana dal are grounded to a paste of smooth texture. Some spices are then added to the paste and finally these are steamed as we normally do for pakoras, but instead of frying these are steamed. These are the most simplest and healthy snacks made using chana dal.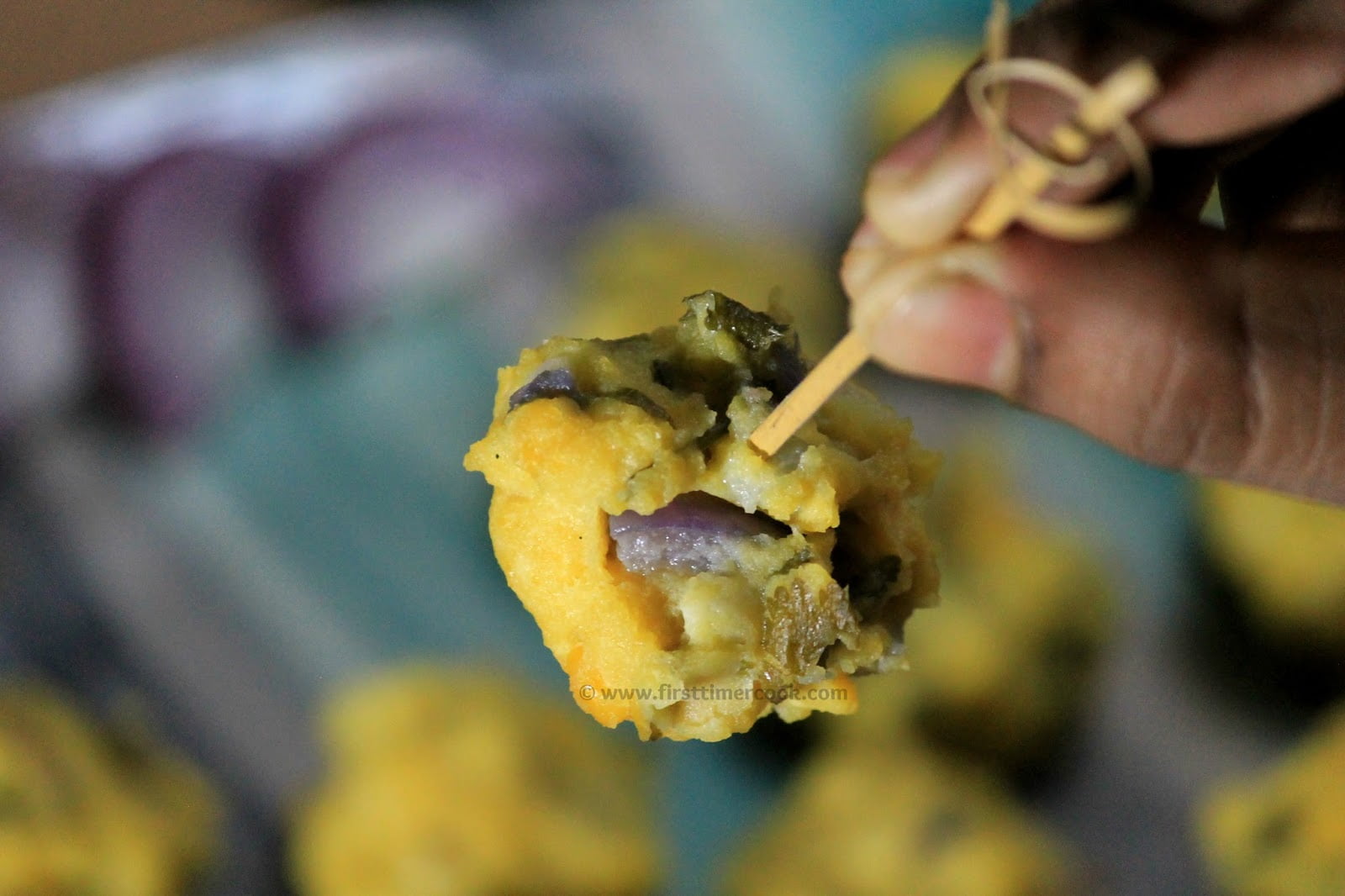 If you are more health conscious, then these bafauris are perfectly fit in your diet plan as a healthy tea time snack. Also kids'll love these, but just avoid the addition of green chilies in the mixture for kids. These snacks can be prepared so quick and easily. I have kept the mixture simple, but any preferable veggies can be added in finely chopped shape. So lets go in details method of preparation of these light and healthy tea time snack, Bafauri from Chhattisgarh cuisine.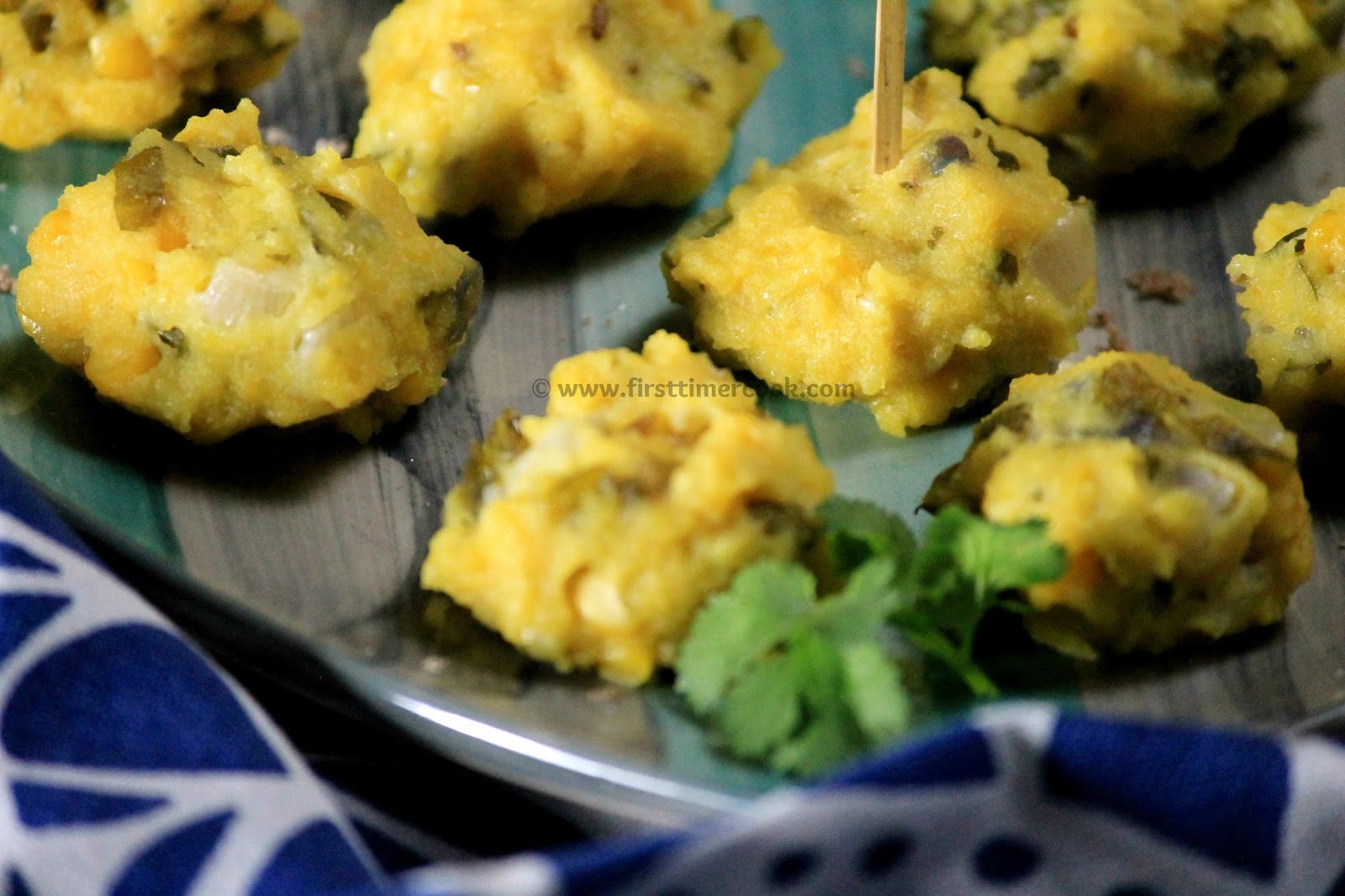 Preparation Time : 10 mins | Soaking Time : 2 hrs | Cooking Time : 25 mins
Ingredients :
| | |
| --- | --- |
| Ingredients | Measurements |
| Chana dal (split chickpea) | 2 cup |
| Onion (finely chopped) | ¼ cup |
| Ginger (grated) | ½ tsp |
| Garlic (finely chopped) | 1 tsp |
| Green chili | 2-3 no |
| Cumin seed | ½ tsp |
| Coriander leaf (finely chopped) | 2 tbsp |
| Salt | As needed |
​


Method :
First wash the chana dal or split chickpeas very well and then soak in enough water for at least 2 hours.
Then drain all water and collect all the soaked chana dal.
In a blender make a smooth paste of these soaked chana dal without adding water.
Transfer all the paste to a mixing bowl.
Add grated ginger, finely chopped onions, garlic, coriander leaves, green chilies, cumin seeds, salt and mix everything well.
Heat steamer and when the steamer is ready to steam, first grease the steamer plate with little oil.
Then take approximately 1/2 tbsp amount of mixer and put on the greased steamer plate like pakoras.
Steam for 20-25 minutes or until bafauris are cooked perfectly.
Turn off heat and serve these hot bafauris with sliced onions, green chilies or with any preferable chutney or sauce or tea !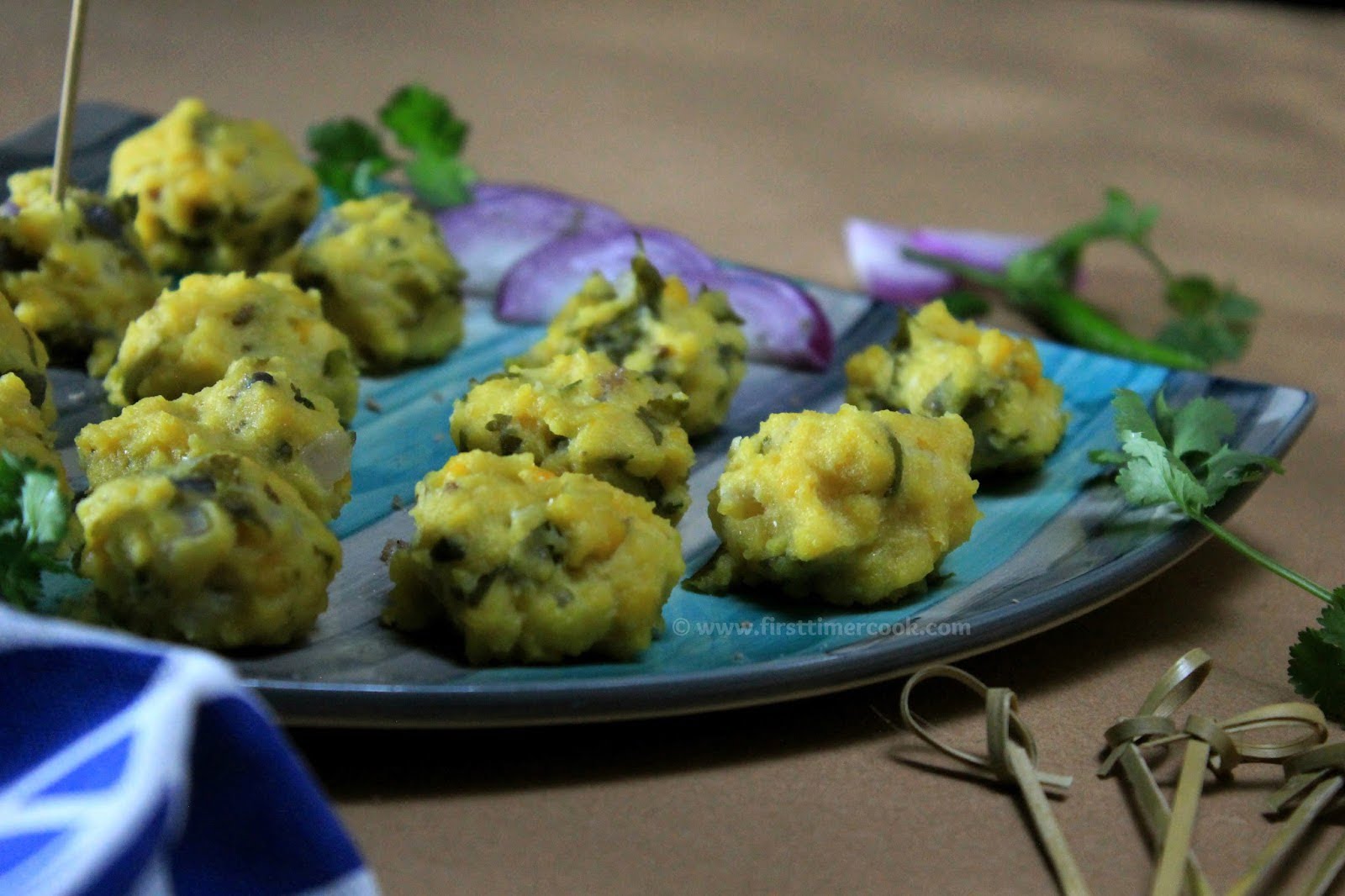 Notes :
Adjust the spiciness by adding more or less green chilies.
That little amount of oil can be omitted also. Only for removing the bafauris from the steamer plate easily, oil is used.

PIN for later :