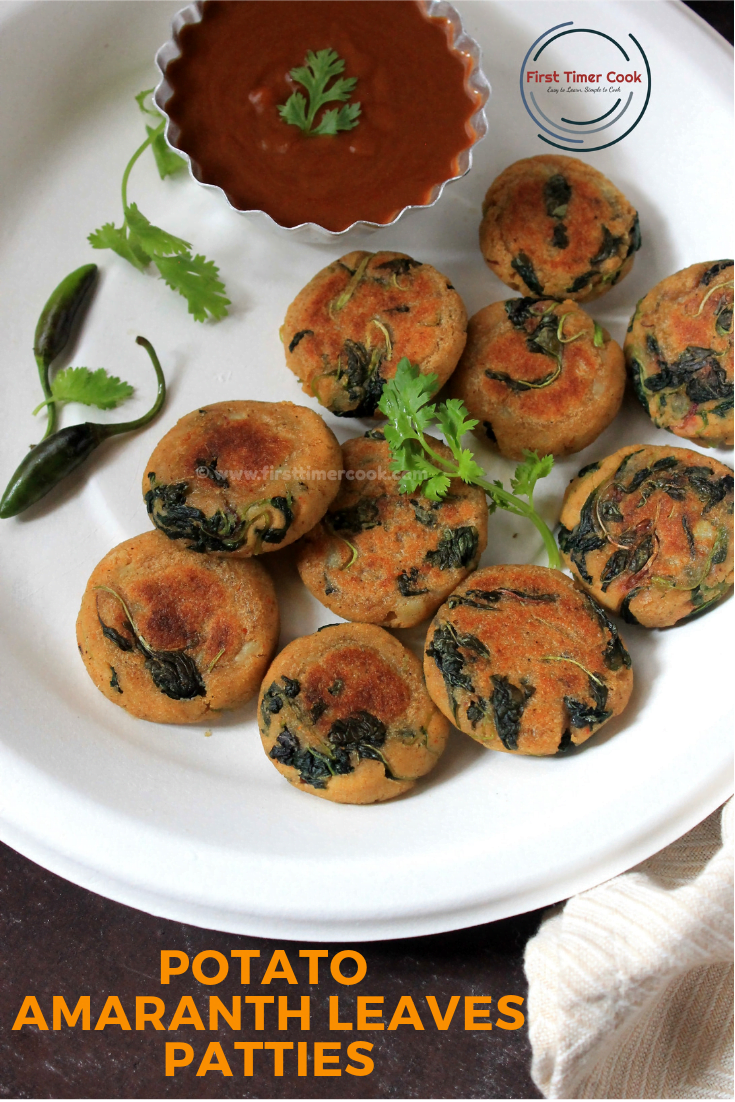 Saag – the Indian name for all green leafy vegetables, forms an integral part of various regional cuisines through out the country. Loaded with vitamins and essential minerals, this is the best way of fueling up on the season's best offerings. While palak (spinach), methi (fenugreek), hari piyaj (spring onions) etc are on top of the popularity chart, still there are a few green leaves which are nutritious as well as flavorful. Amaranth leaves / Chaulai / Koshala Saga (in odia) is one of them. The appearance of the amaranth leaves resemble much to spinach and are available in purple, red, green color. Starting from foothills of the Himalayas to the coasts of south India these can be found easily.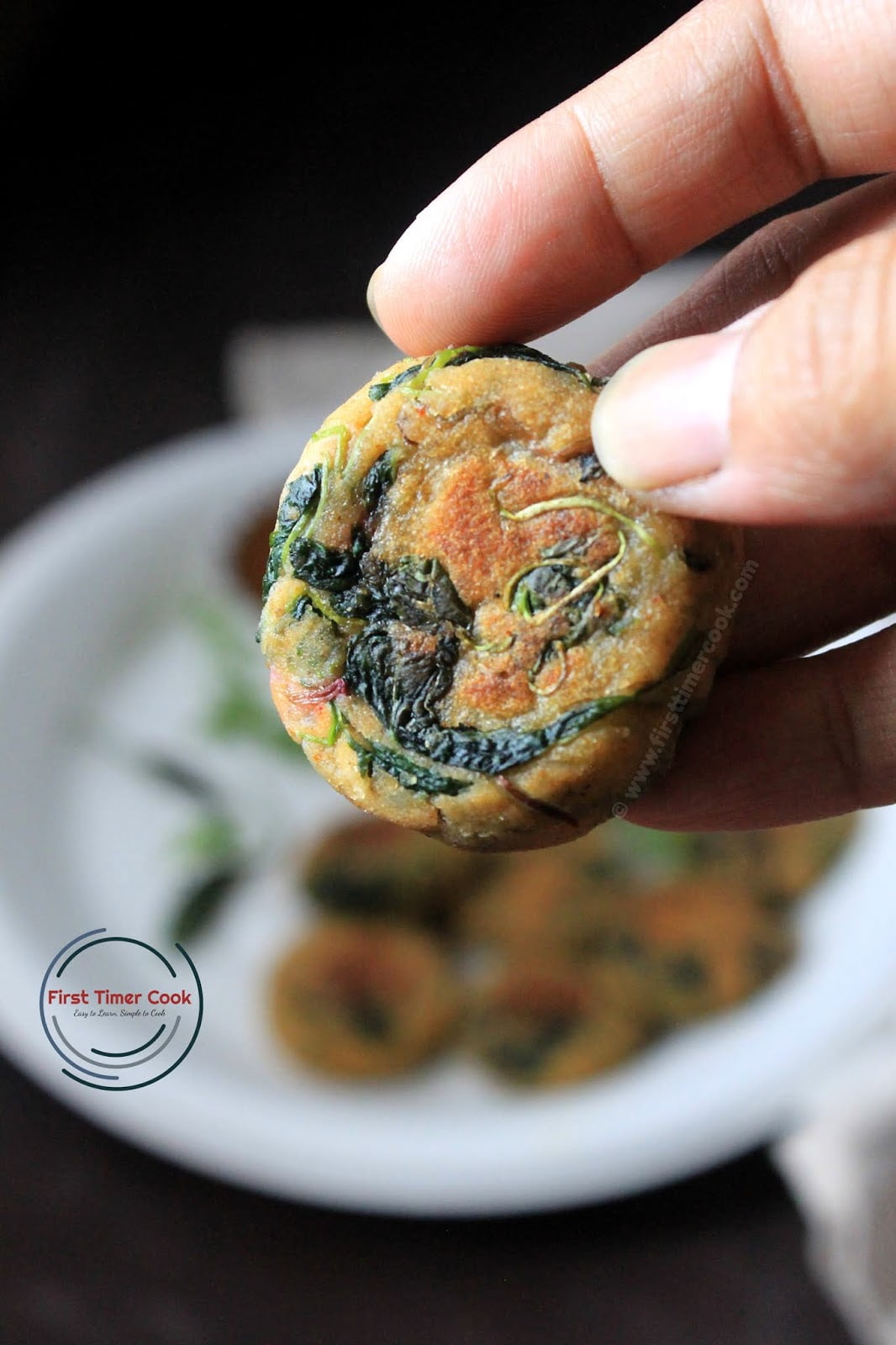 This month for the 'Recipe Swap Challenge', I have paired up with Priya from 'Priya Easy n Tasty Recipes'. Her blog is filled with loads of delicious recipes. While browsing through her blog, I listed a no of dishes to prepare at first and then finalized one which is Aloo Palak Tikki. But since navratri is going on, so I made few changes in the dish and that too use Amaranth leaves instead of spinach and hence the dish is 'Potato Amaranth Leaves Patties' or 'Aloo Chaulai Tikki'.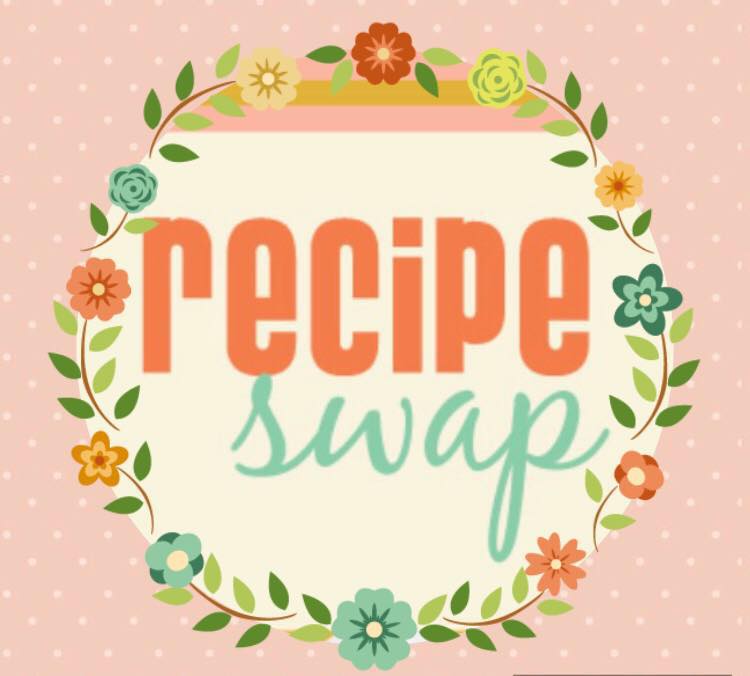 In my home state, Odisha during this time amaranth leaves are available abudantley in market as compared to spinach. And I love this green vegetable and also prepare some regional dishes using this. Surely I will make some posts regarding some odia dishes using this chaulai / koshala saga.
Well here in this recipe, I have used some buckwheat flour / kuttu ka aata as binding agent. The dish uses few ingredients, still the result is bit spicy and slight crisp tikkis bursting with flavors. These tikkis'll perfectly fit as an amazing snacks to enjoy during the fasting days. These are completely vegan and gluten free snacks.
So do try these Potato Amaranth Leaves Patties / Aloo Chaulia Tikkis in this navratri. If you tried my recipe and enjoyed fully, then please share some pictures of your creation with me. Also give your valuable feedback either in the comment box below or tag me as #firsttimercook on Instagram. You may also follow me on Facebook, Pinterest, Twitter, Google+, Instagram and can subscribe for free to get new recipes directly into your inbox 😊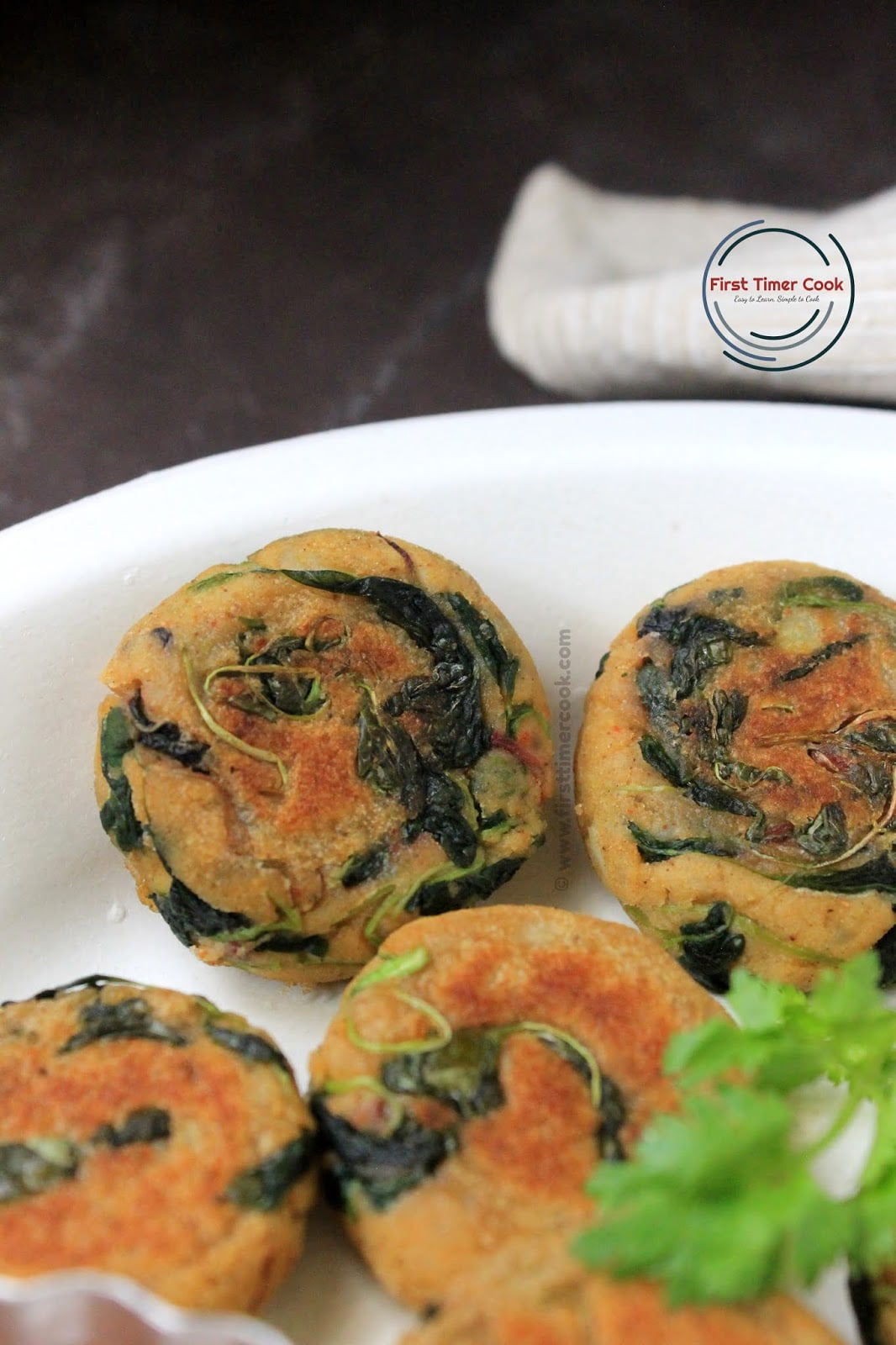 Preparation Time : 10 mins | Cooking Time : 15 mins
Ingredients :
Ingredients

Measurements

Potato (boiled & smashed)

1 cup

Amaranth leaf

3/4 cup

Buckwheat flour

(kuttu ka atta)

3 tbsp

Red chili powder

½ tsp

Cumin powder

¼ tsp

Green chili

2 no

Rock salt

As needed

Oil

For shallow frying
Method :
First wash and clean all the amaranth leaves thoroughly.
Drain all the water and chopped the leaves roughly.
Now in a bowl take boiled potato, chopped amaranth leaves and mix very well first.
Next add red chili powder, cumin powder, chopped green chilies, rock salt, kuttu ka aata and mix till everything incorporated well.
Apply some drops of oil on both of the palm then.
Make a small ball out from the mixture and flatten by gently pressing in between palms and thus make round shape tikki.
Place over a plate and make similarly more tikkis from rest of the mixture.
Heat oil in a pan and place gently all the tikkis keeping space in between.
Shallow fry till become crispy from both sides and turn golden brown in color.
Transfer to a serving platter and serve hot along with tamarind chutney during navratri fasting !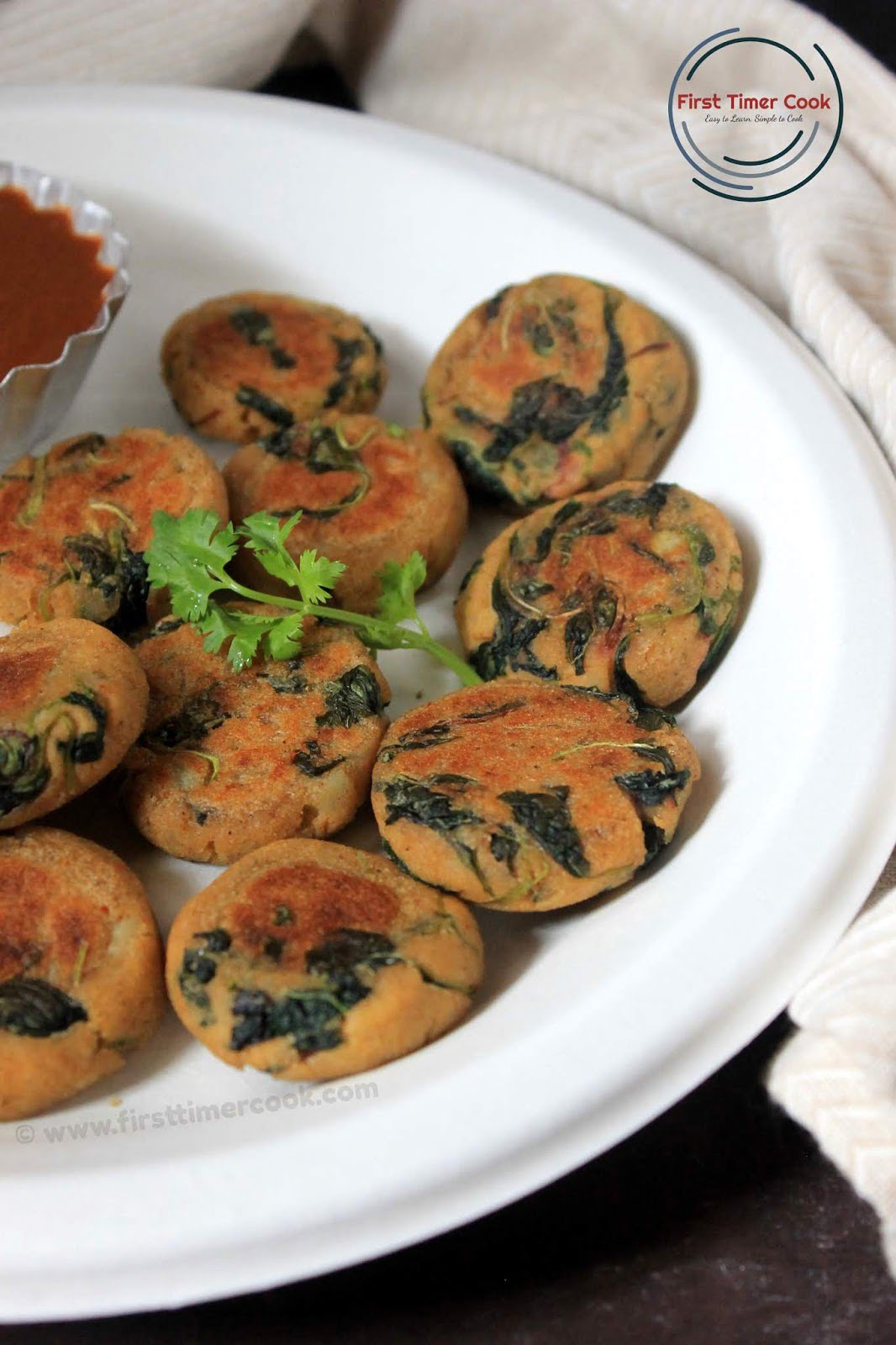 Notes :
In place of red chili, pepper powder can be used.
Also here the ingredients can be added or removed according to individual spiritual beliefs.

PIN for later :