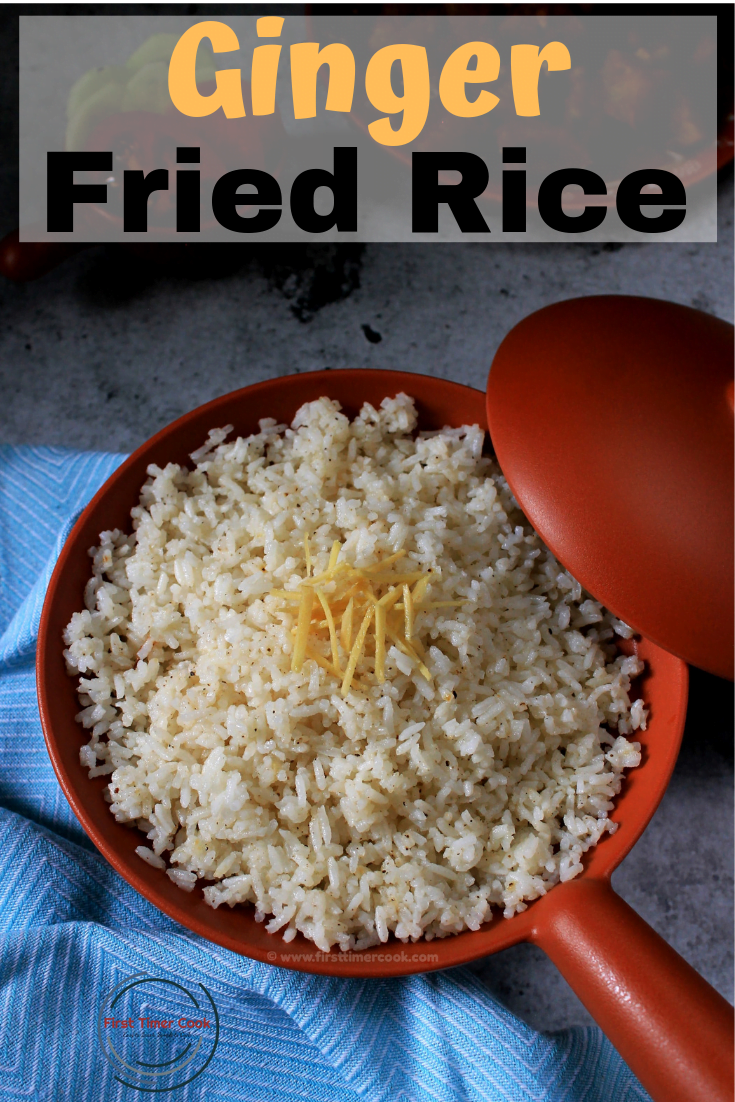 There are plenty of ways to cook up juicy and flavorful food without adding tons of unnecessary extras. While most people know to ditch the fryer when cooking up healthy meals, many don't think about how their cooking method affects the nutritional value of their intake. Commonly used cooking methods are divided into two general groups as 'Dry heat method' and 'Moist heat method' basically.
In dry heat method, the food being cooked does not use water to cook the food. The food is left dry and heat is applied to cook the food. Examples are baking, roasting, grilling, steaming etc.
In moist heat method, liquid like water, oil etc are used as a medium to cook the food. These liquids are added to the food before heat is applied to it or sometimes heat is applied to the liquid before the food is added into the cooking utensils to be cooked. Examples are boiling, stewing, stir-frying, deep-frying etc.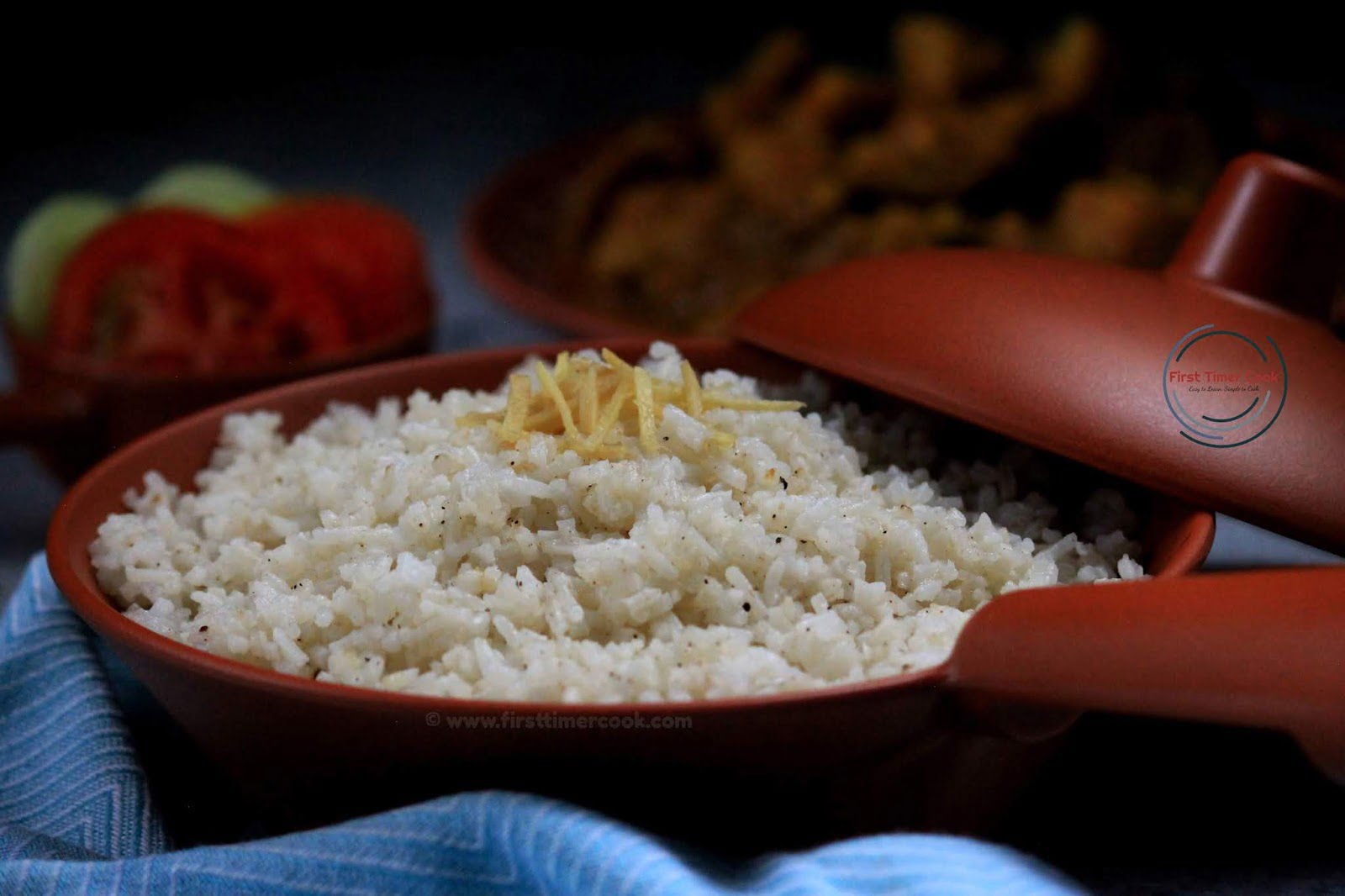 Well, among all stir-frying is a fast and fresh way to cook. Simply toss and turn food with a little hot oil in a wok over high heat, and Voila !!! in five minutes or less, the food is done and ready to serve. Stir-frying fits hectic lifestyles and health-conscious tastes. This is a versatile technique anyone can use in an everyday basis. Stir-frying was first developed in China as a cooking method which generally uses a wok for the cooking, but also can be prepared in a frying pan. Since this is Monday again, so the Foodie Monday Blog Hop team has come up with the 166th theme as 'Stir Frying'. In order to contribute for the theme I have prepared a much quick and easy dish as 'Ginger Fried Rice'.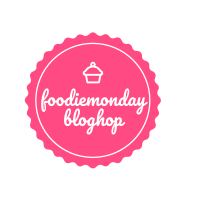 This rice dish is super quick to make if the cooked rice is on hand, hardly it takes less than 5 minutes in all-total. The most important thing here is to keep an eye over the frying part of ginger in oil. The ginger can be used in either grated or shredded form. The oil must be hot before adding ginger but that should not burn the ginger pieces. Otherwise the whole dish cant get that amazing flavor impacted from the ginger. I have maintained the dish so simple without adding anything extra rather than pepper. So for no-garlic-no-onion cooking days, the ginger fried rice must be best choice to indulge. This dish can easily served with any desired side dish. Also it can be perfectly fit for kids tiffin box idea too.
So definitely do try this no-garlic-no-onion Ginger Fried Rice. If you tried my recipe and enjoyed fully, then please share some pictures of your creation with me. Also kindly give your valuable feedback either in the comment box below or tag me as #firsttimercook on Instagram. You may also follow me on Facebook, Pinterest, Twitter, Google+, Instagram and can subscribe for free to get new recipes directly into your inbox 😊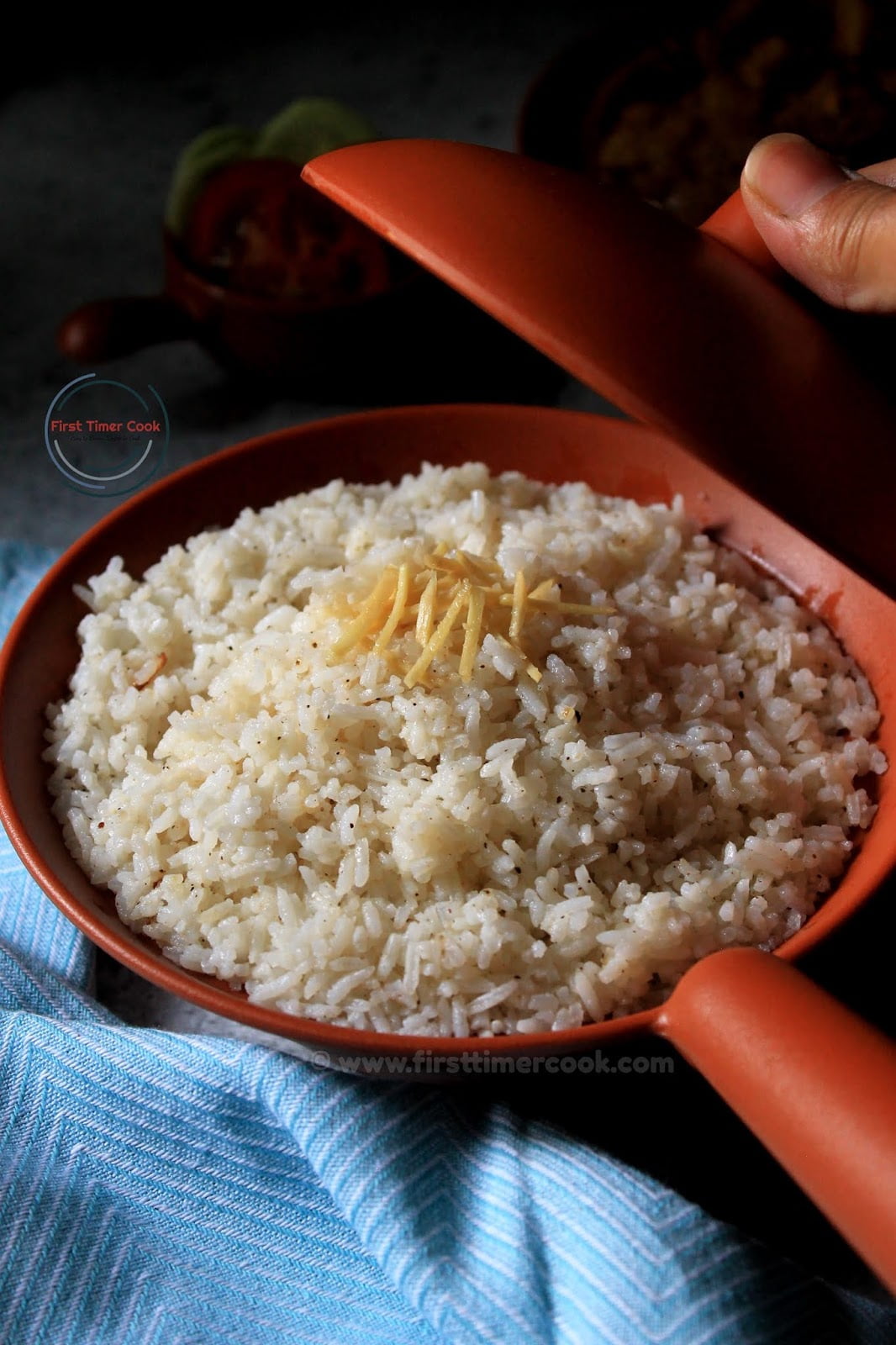 Preparation Time : 10 mins | Cooking Time : 5 mins
Ingredients :
| | |
| --- | --- |
| Ingredients | Measurements |
| Rice (cooked) | 2 cup |
| Ginger (grated) | 2 tbsp |
| Oil | 1 tbsp |
| Pepper powder | As needed |
| Salt | As needed |
​
Method :
First heat oil in a wok over low flame.
Add in grated ginger and saute for 15-20 seconds.
Next add cooked rice and mix everything well over low-medium heat.
Add in salt and pepper powder as per taste and give a nice mix again.
Turn off heat and serve this simply ginger flavored fried rice with any desired side dish !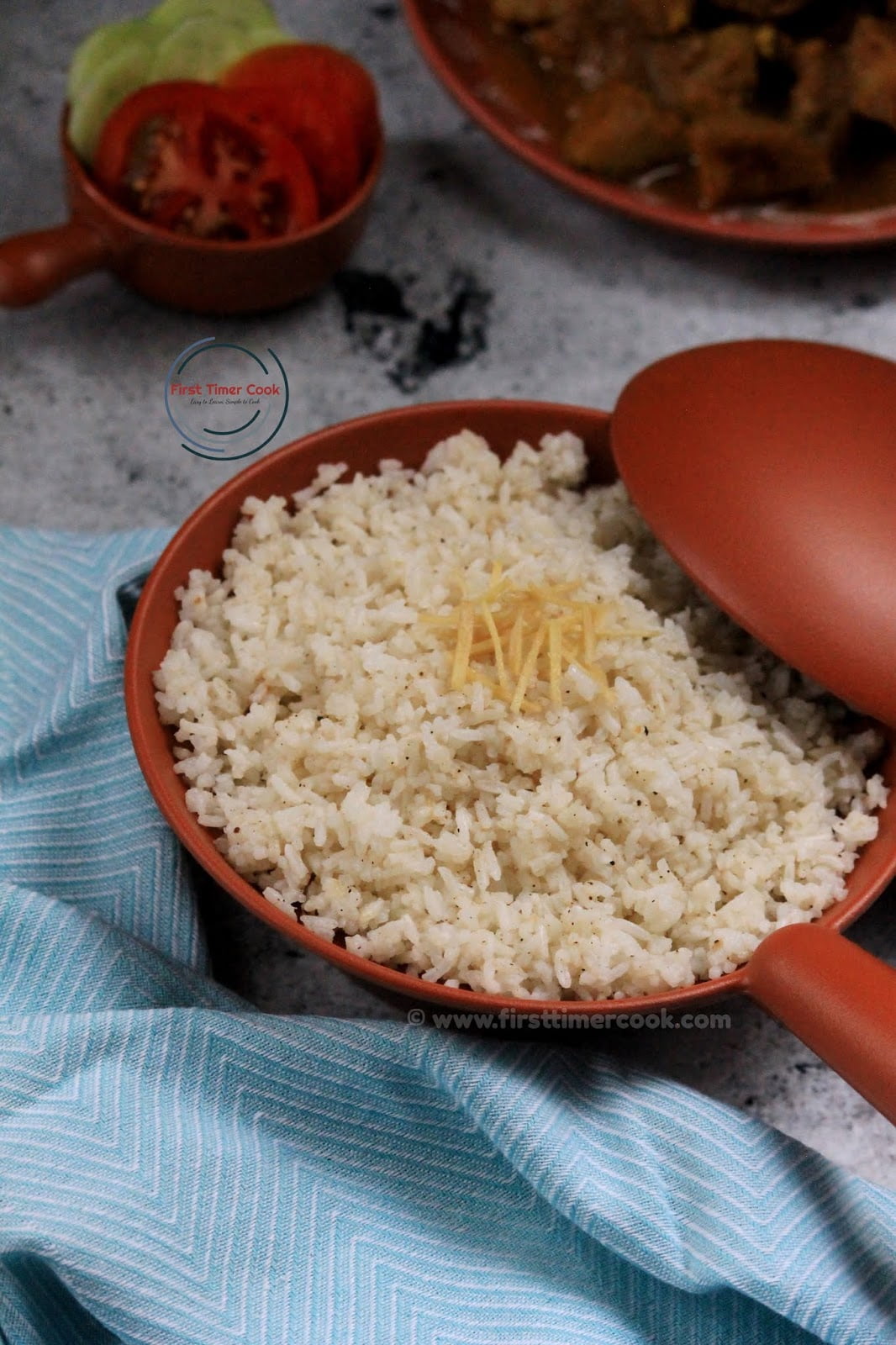 Notes :
Here the most important point is that, oil should not be heated at high. Otherwise the ginger'll burn immediately after putting in the oil.
PIN for later :